San Gimignano to Siena is a lovely drive in Northern Italy. Join my mother and me as we make our way through Tuscany to her hometown in Lazio.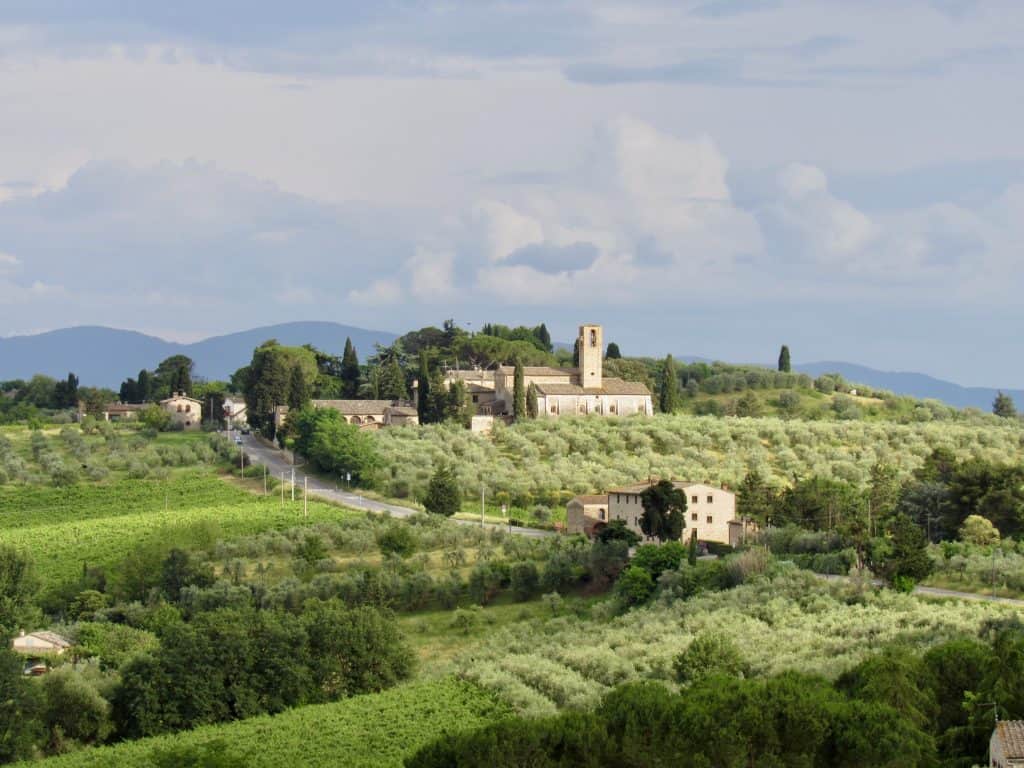 Last June I spent three weeks in Italy, and a week in Switzerland. It was a marvelous trip which started in Venice with the trip I won with Valdo Prosecco.
As an Amazon Associate and Booking.com affiliate I earn from qualifying purchases.

After leaving Venice, I wrote about our next few days of travel which you can find in chronological order here~
I want to share the rest of our trip through Northern Italy, working our way south, to Lazio. Here's the map of where we drove from Parma to Bomarzo. The prosciutto factory is located in Langhirano, near Parma, but I'm going to focus on San Gimignano and Siena on this short post.
Next will be Orvieto, Civita di Bagnoregio and Bomarzo, so sign up for my free subscription if you haven't done so yet. These are not the typical touristy places you'll see with most commercial tours and brochures.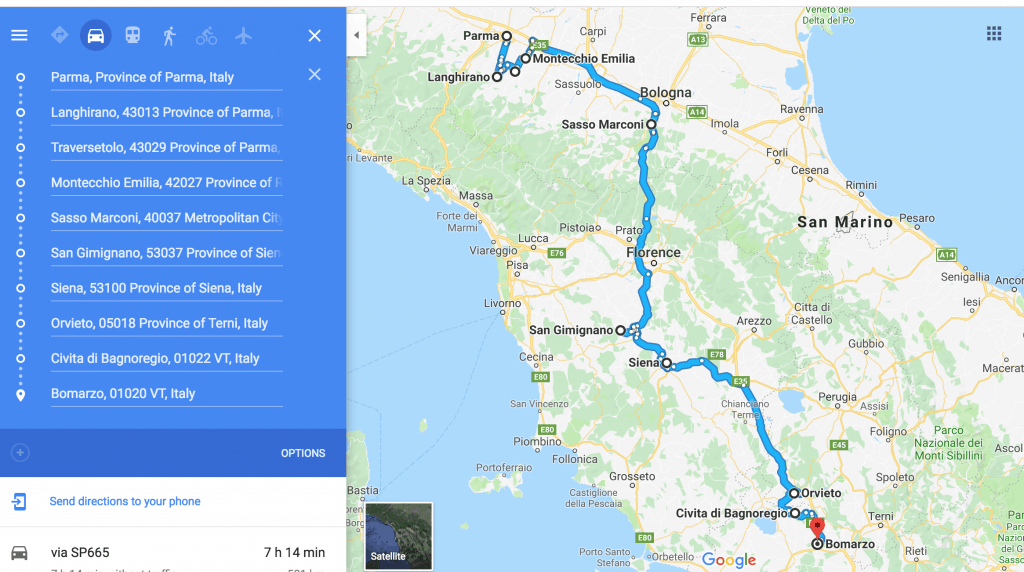 The sights and views from Parma to San Gimignano were beautiful, and never boring.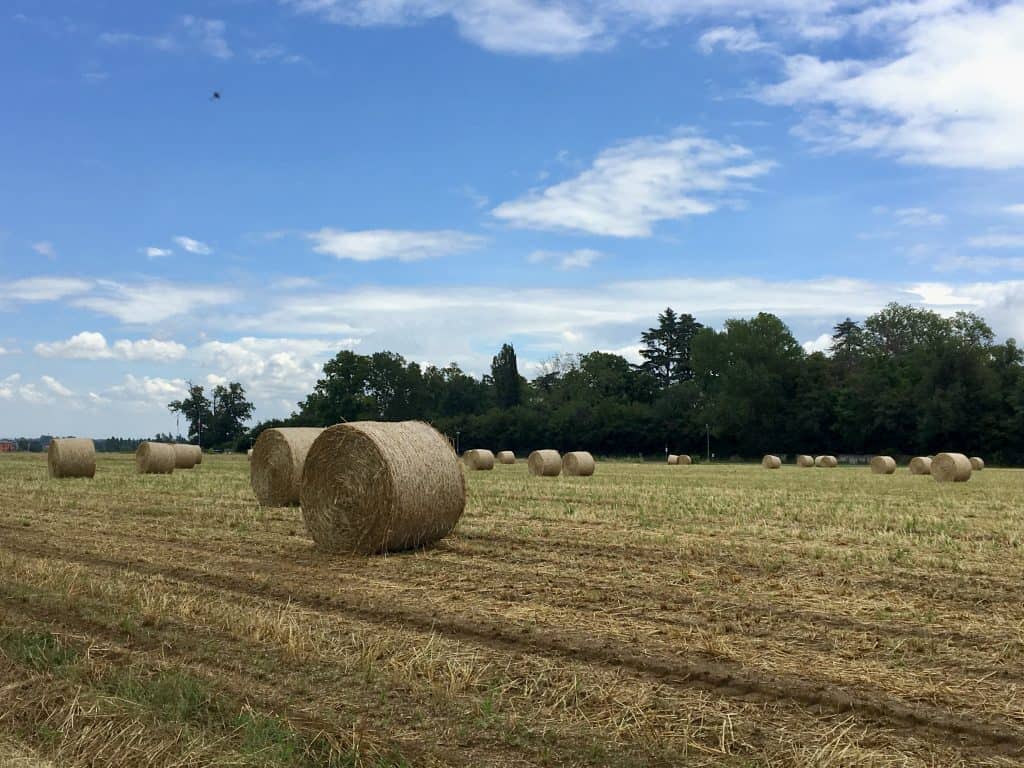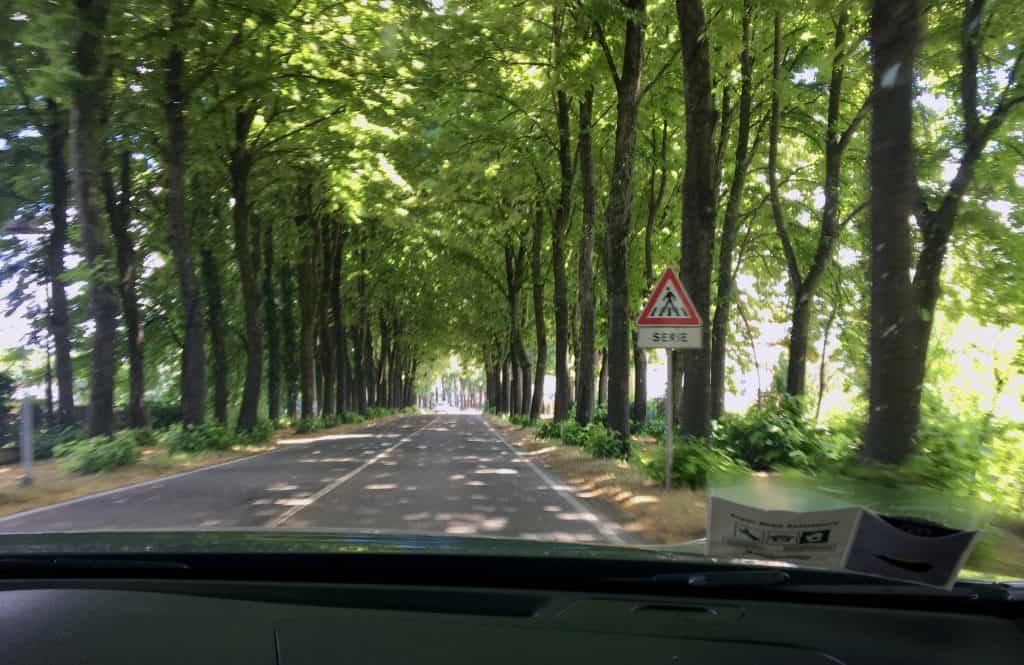 Even the autostrada wasn't bad as we saw gorgeous views of rolling hills and spotted castles.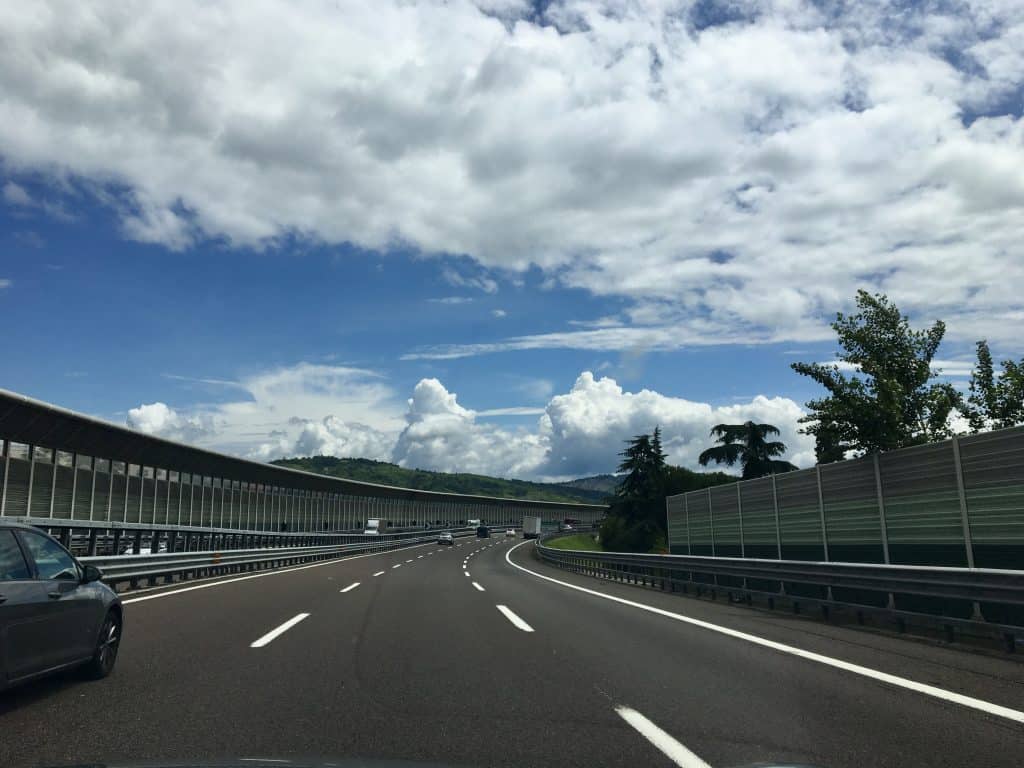 A Drive from San Gimignano to Siena

I had heard many good things about San Gimignano, so maybe my expectations were a bit too high. Although the town was charming and incredibly scenic and historic, I found it to be too "touristy" for my taste. Don't get me wrong, I would never tell anyone not to visit as we all need to see and decide for ourselves. I really think that I might have come away with a completely different opinion if I visited at another time, too.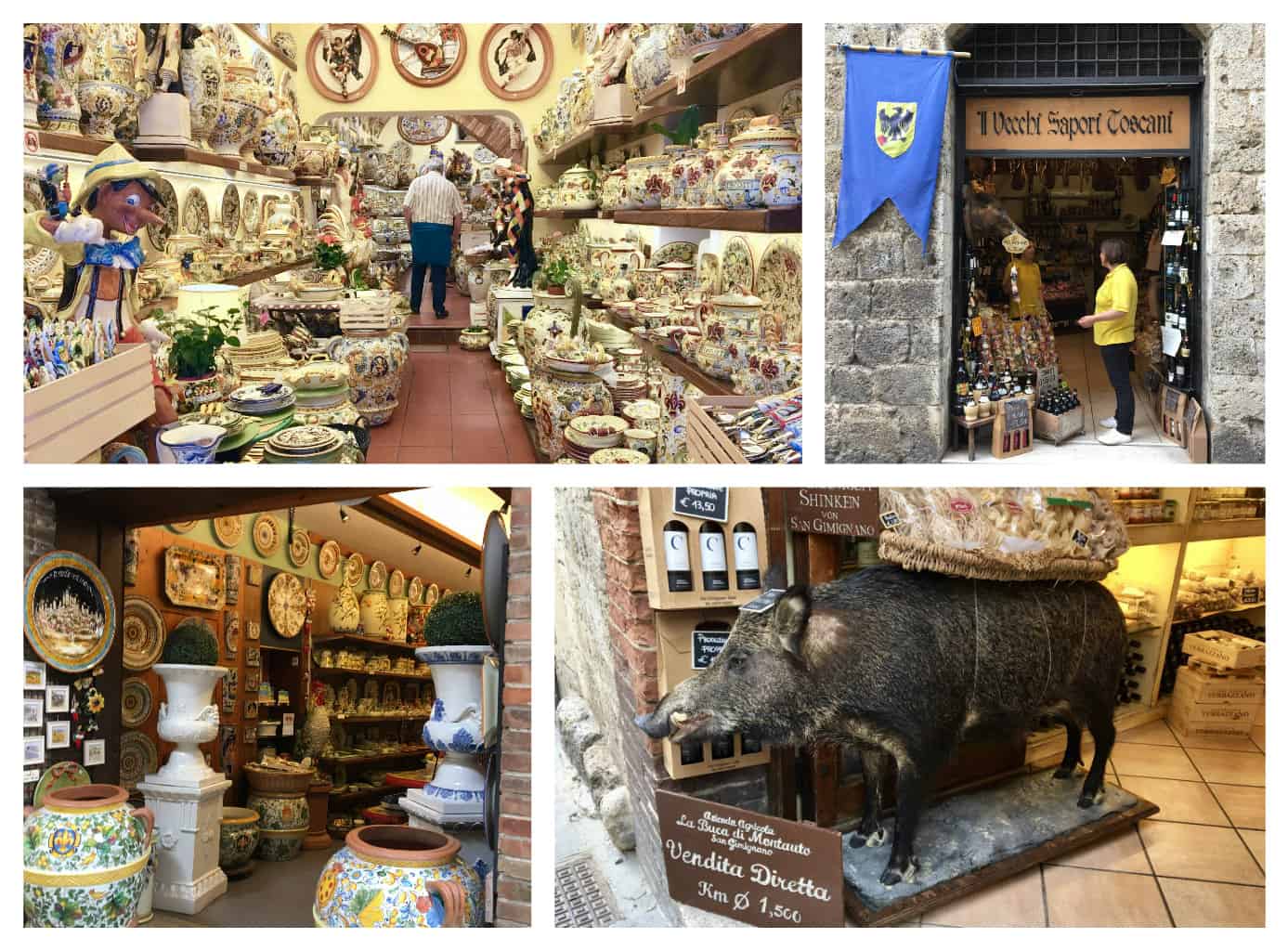 Mum liked San Gimignano, but also agreed that it wouldn't be one of her top choices of towns in Italy.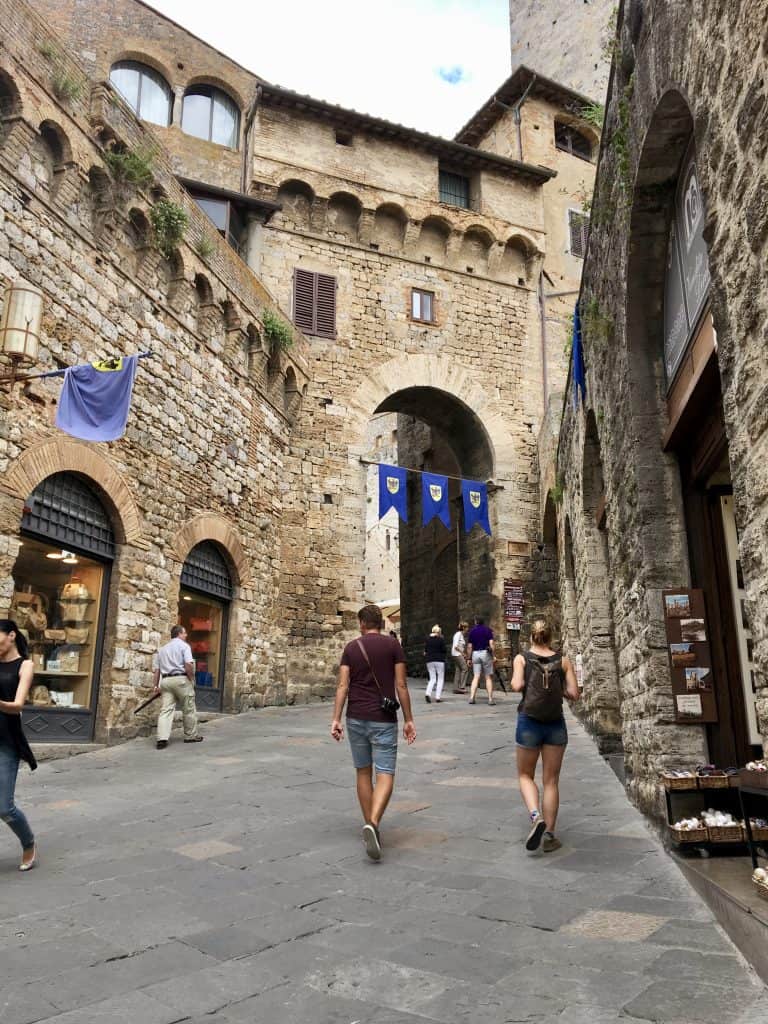 It seemed that every place in San Gimignano claimed to have the best gelato in the world! 😂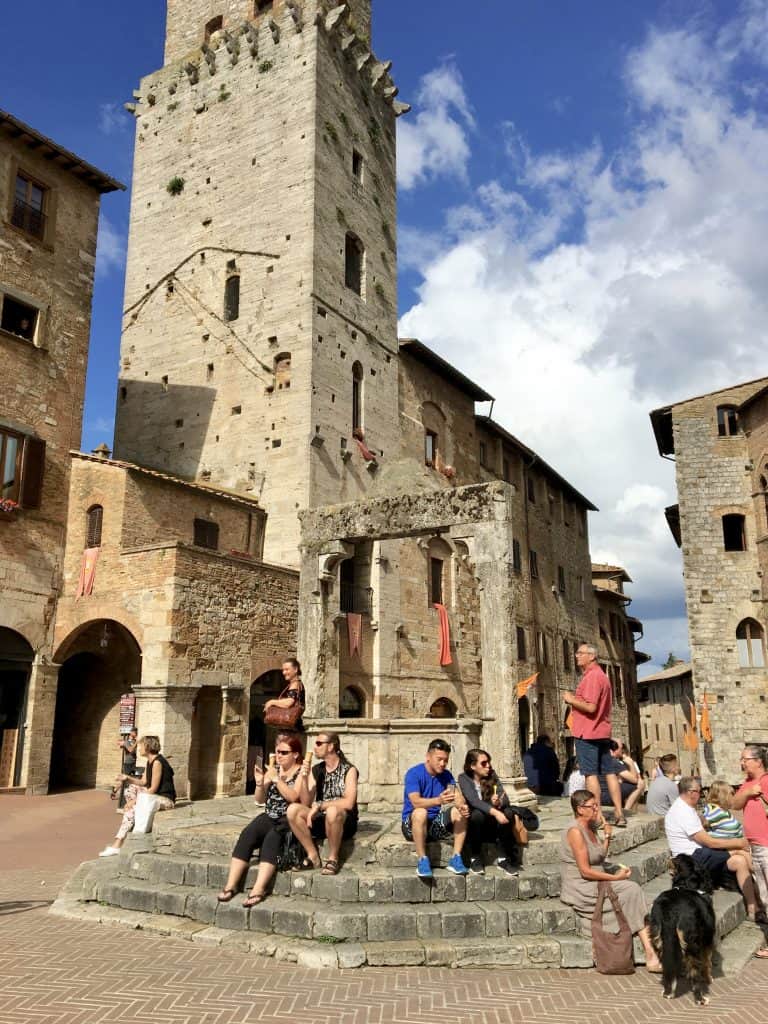 Mum and I took some time to sit in the main piazza and have cool drinks on the hot day.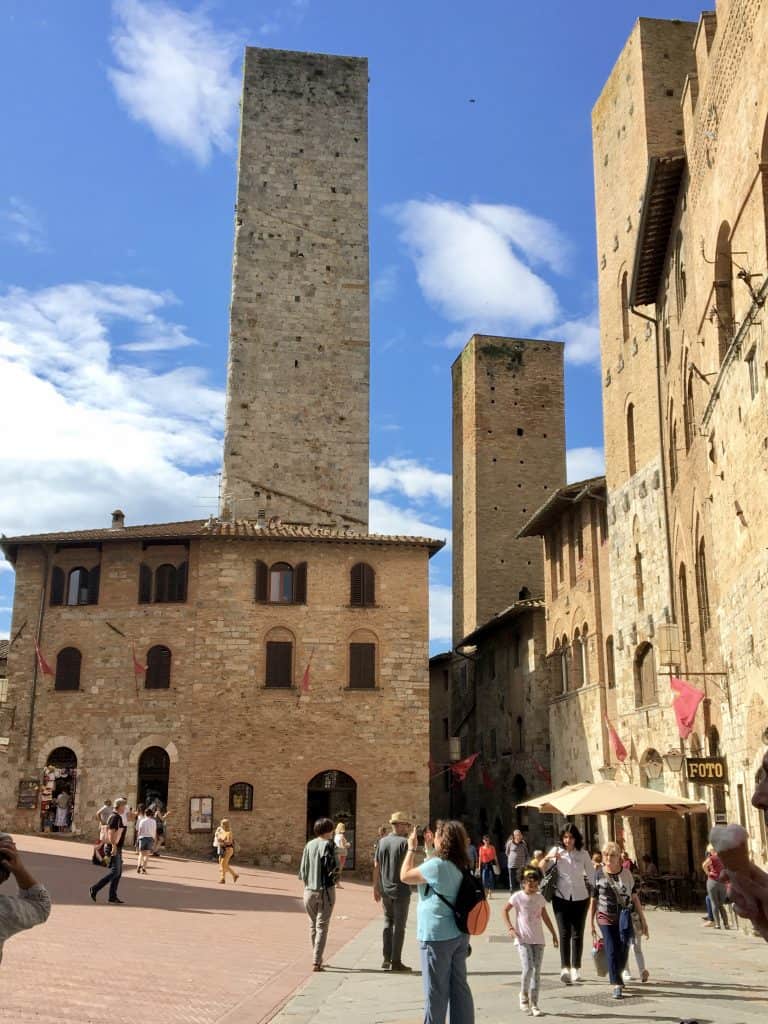 I had an Aperol Spritz, of course!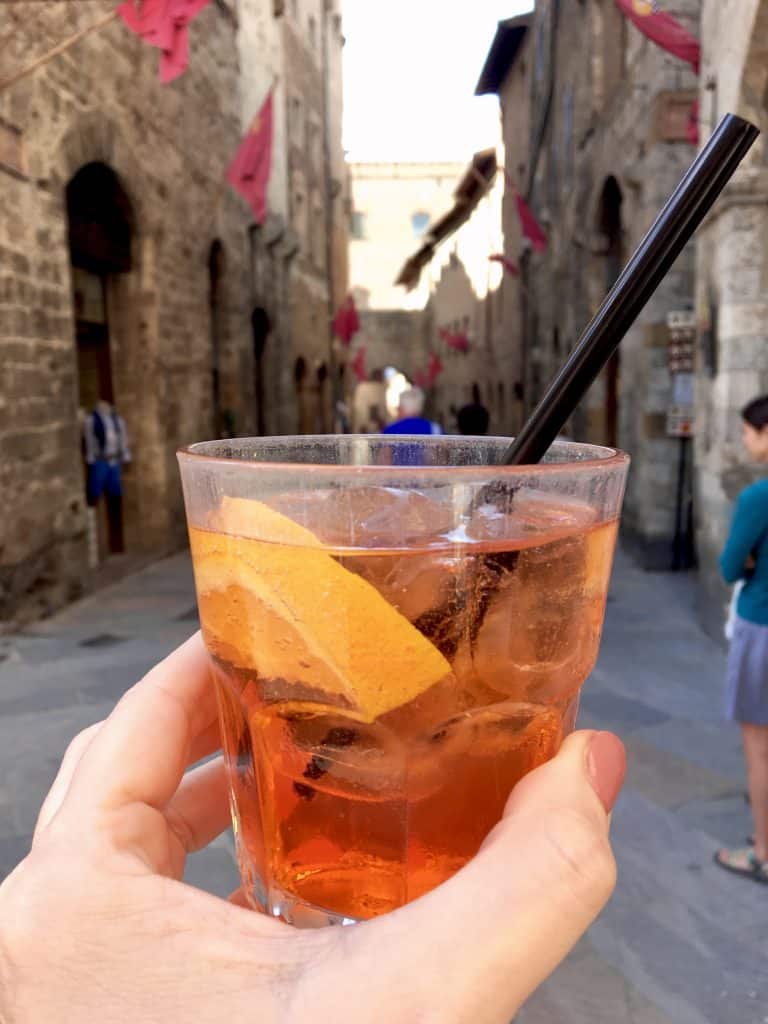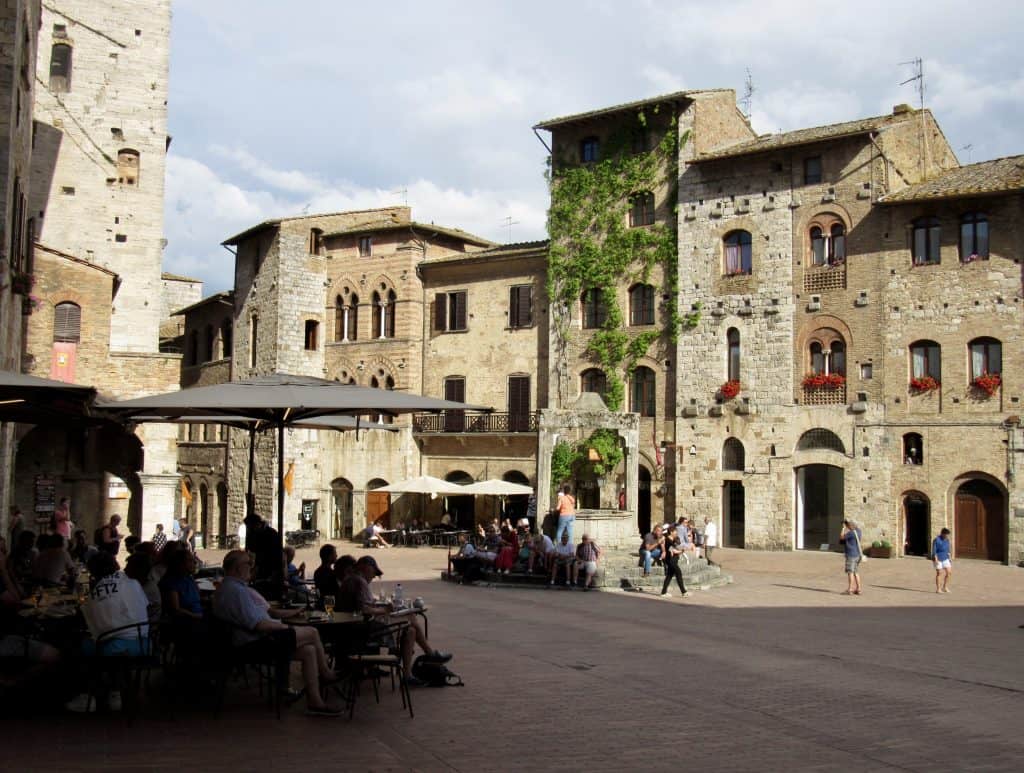 The town isn't very big atop the hill, but it does offer some amazing views of the countryside all around. I would recommend visiting simply for the views that San Gimignano provides! See what I mean below.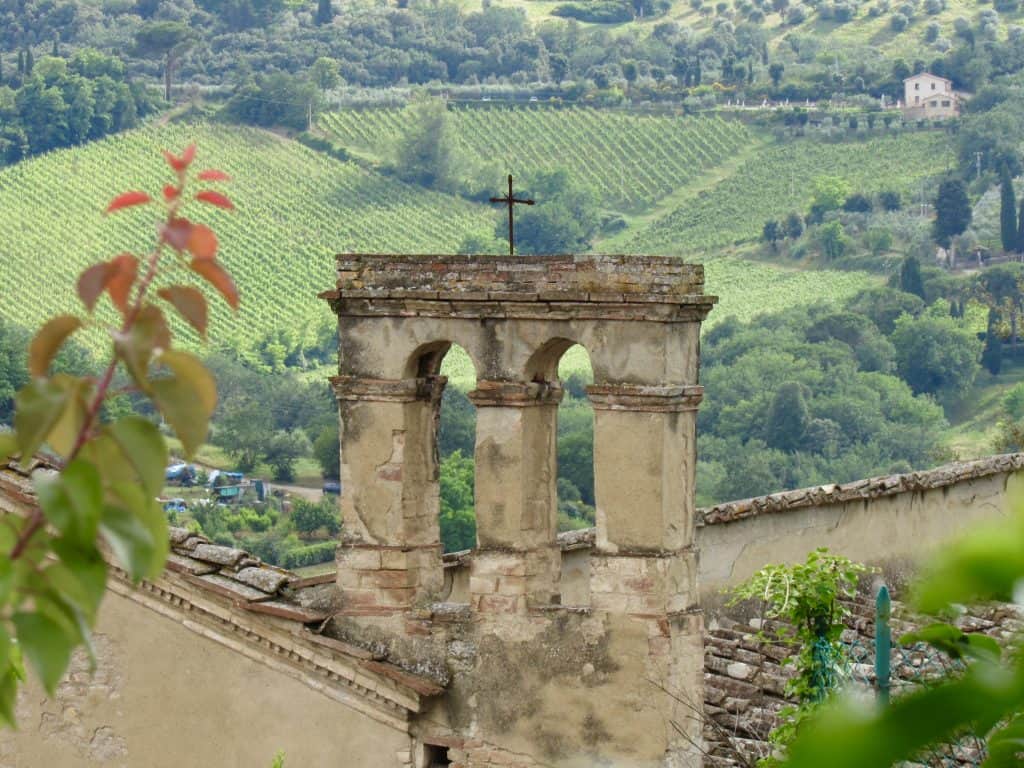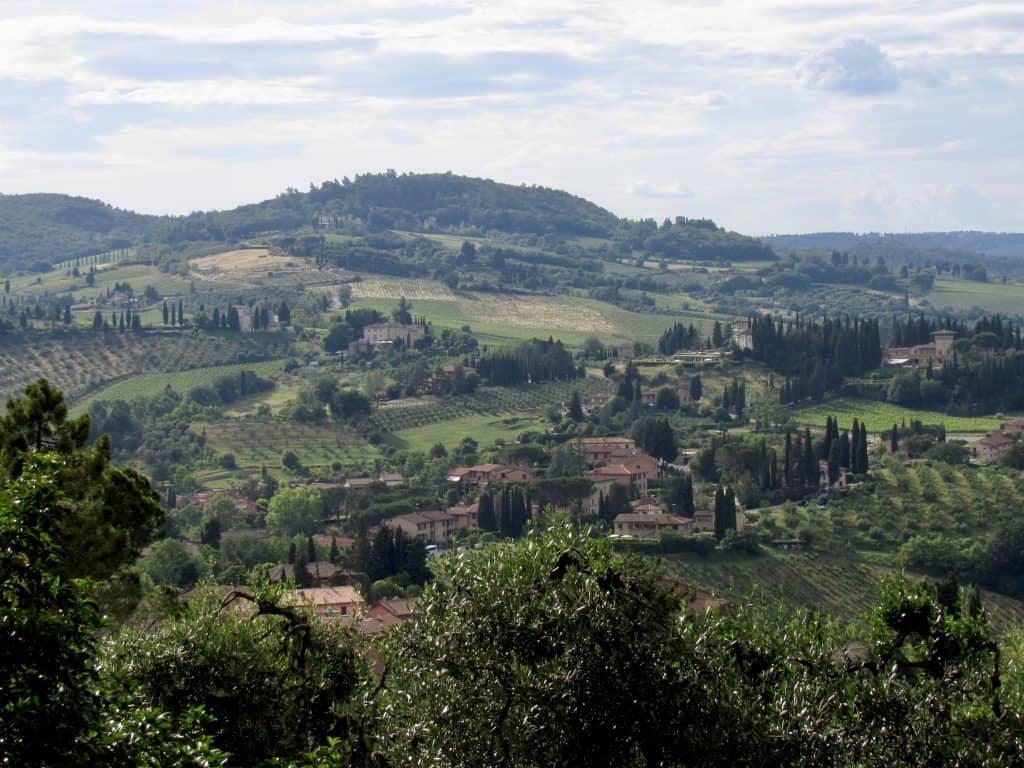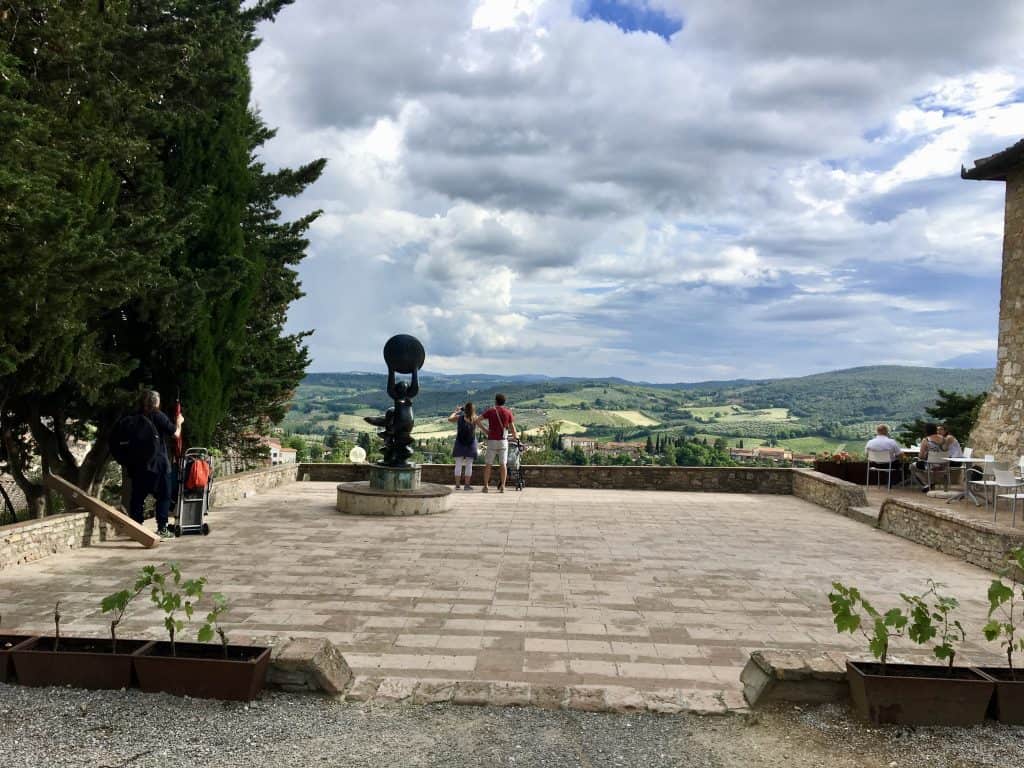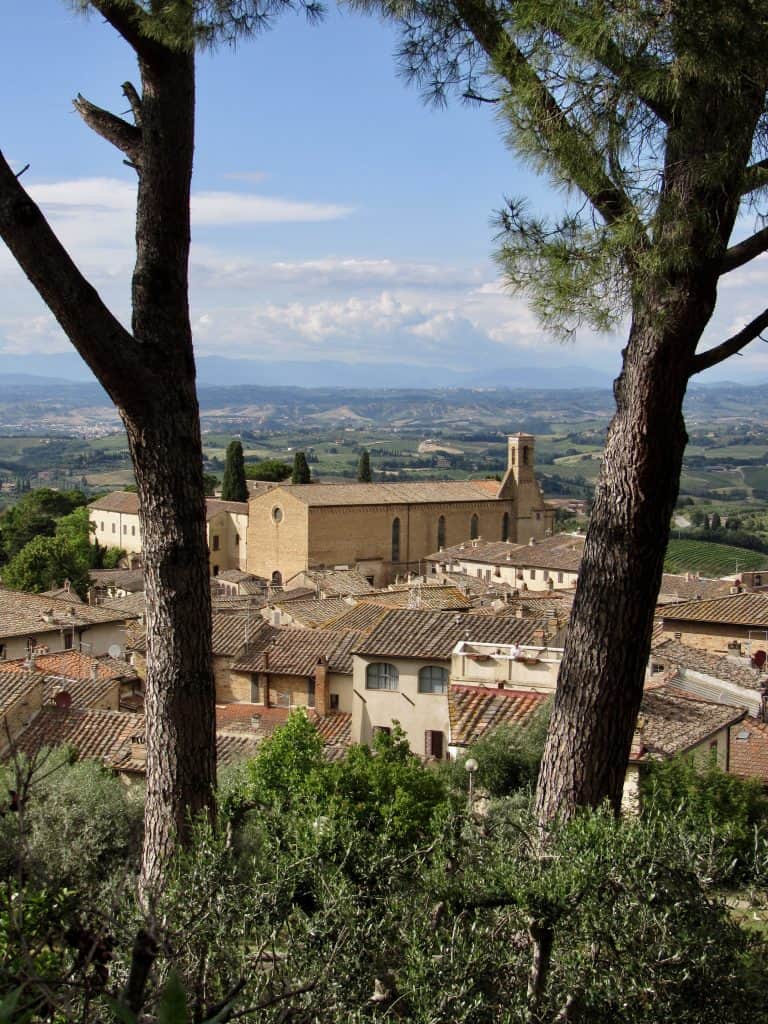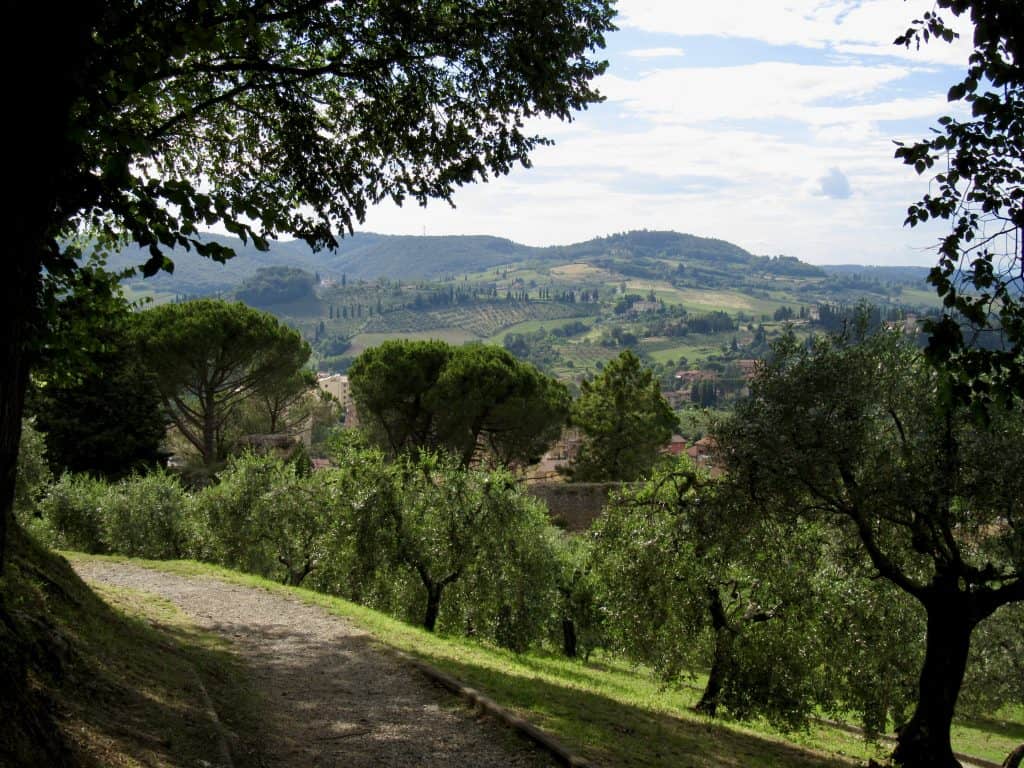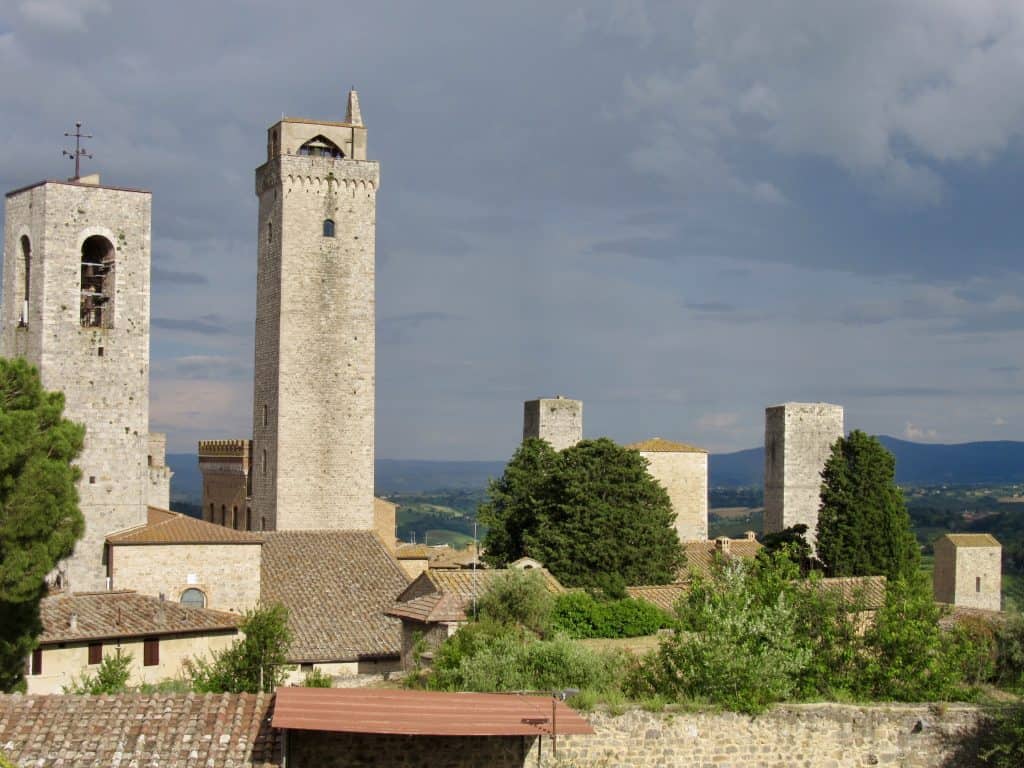 We didn't have a meal or spend the night here, but maybe another time. There was a beautiful rainbow as we were leaving.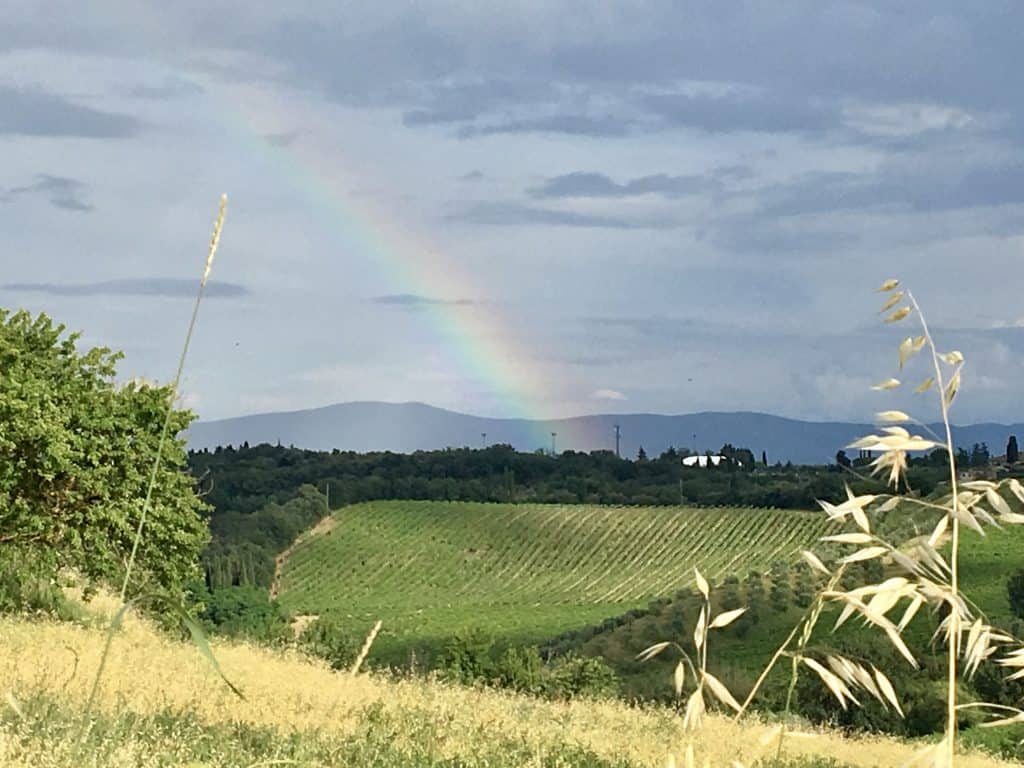 I think my preference would be to stay at an agriturismo nearby, versus staying inside the town walls.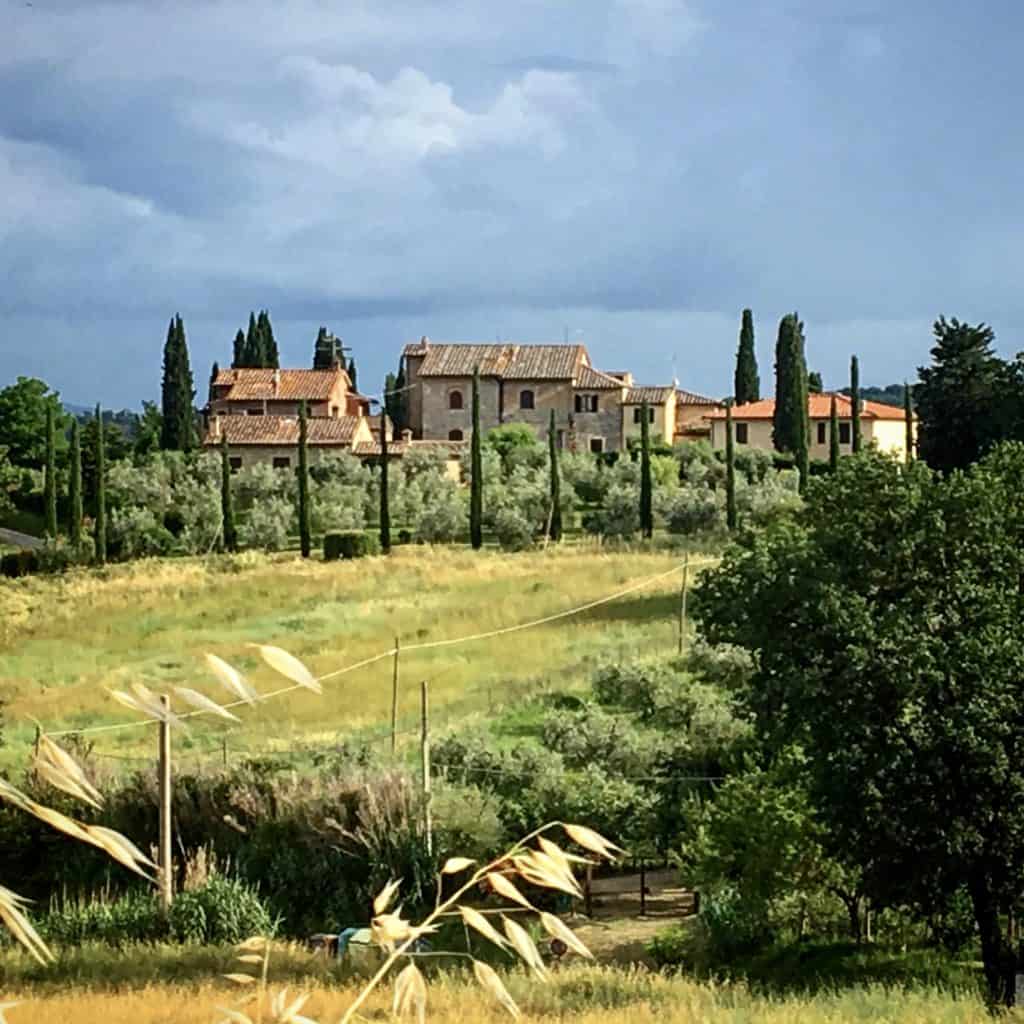 San Gimignano to Siena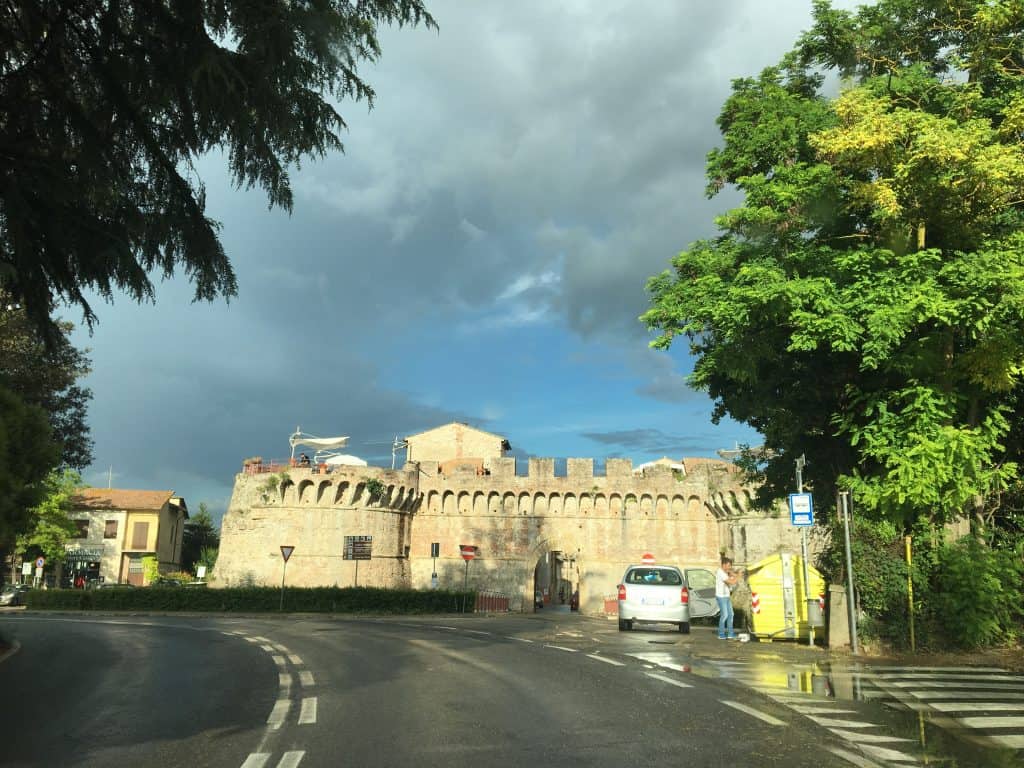 It was late afternoon when we left San Gimignano, but Siena is under an hour away, so we headed there as neither one of us had ever been. Of course, Europe is packed with tourists during summer (we were there in June), but one of the perks of visiting during this time is the long days! We had lovely warm evenings and it didn't get dark until almost 10 pm.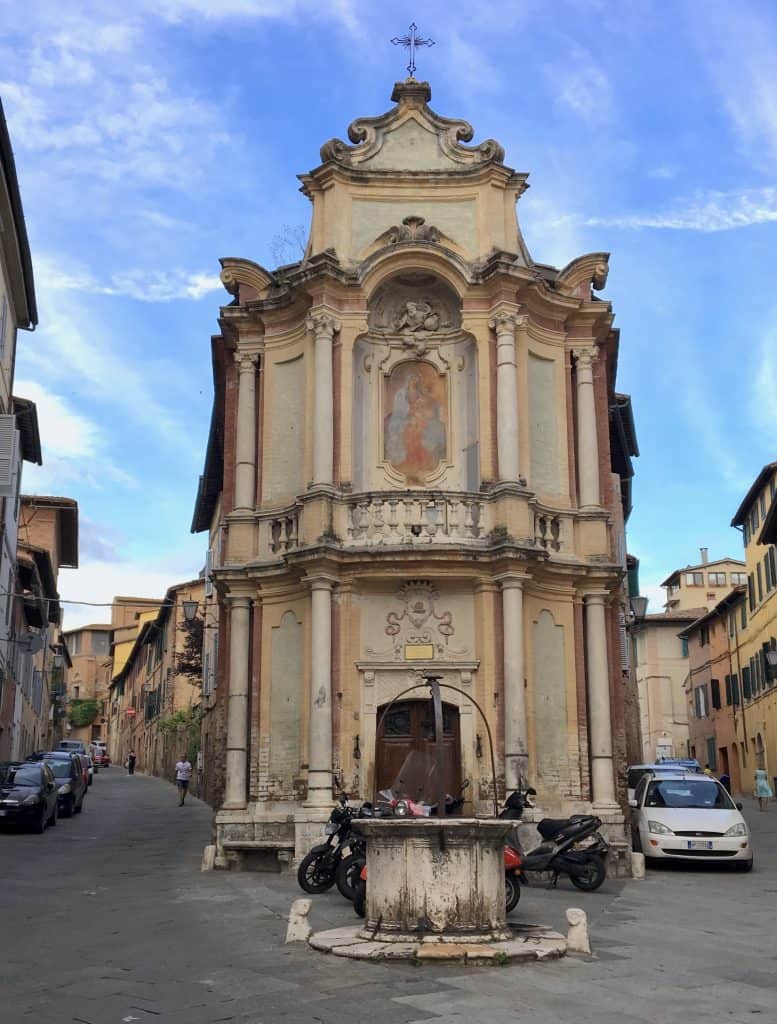 Siena is another hilltop town, so we parked just outside the city and walked in. Anytime you can leave your car outside of an ancient city, town, or village in Italy–do it. Take my word on this.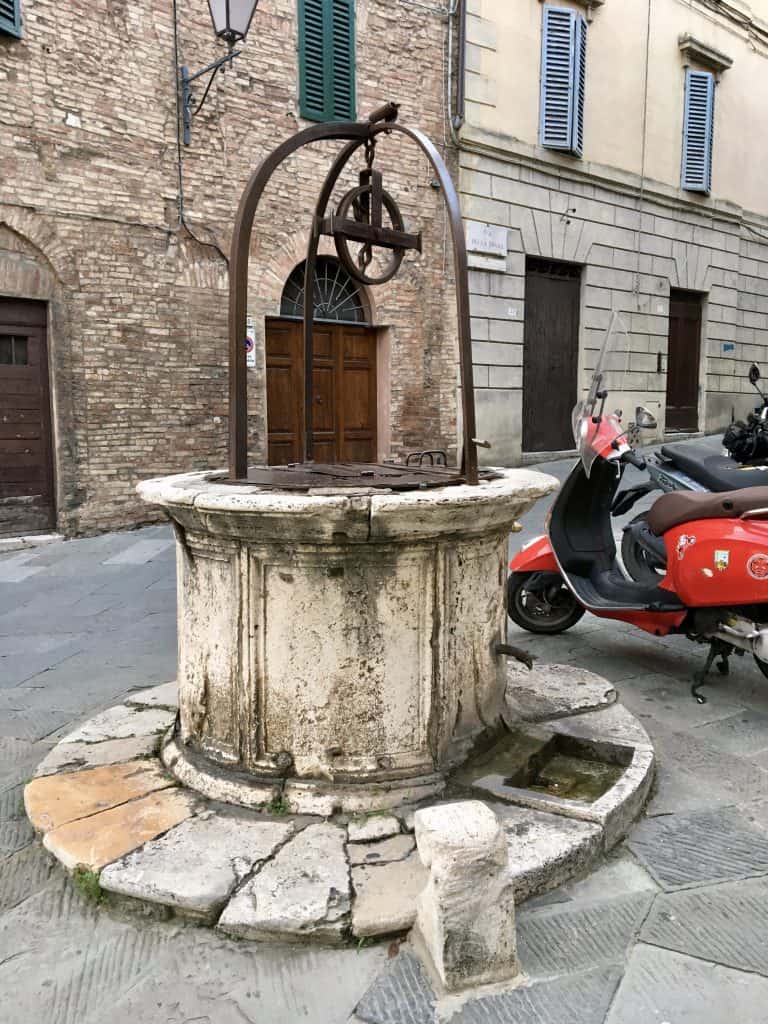 I loved Siena from the short time we were there and would definitely return for a more lengthy visit. If you don't know, Siena is known for its two horse races in July and August: Palio di Siena. There were signs of the horse culture of the city everywhere, but first we headed to the cathedral. Unfortunately, it was closed when we visited (too late in the evening, I assume).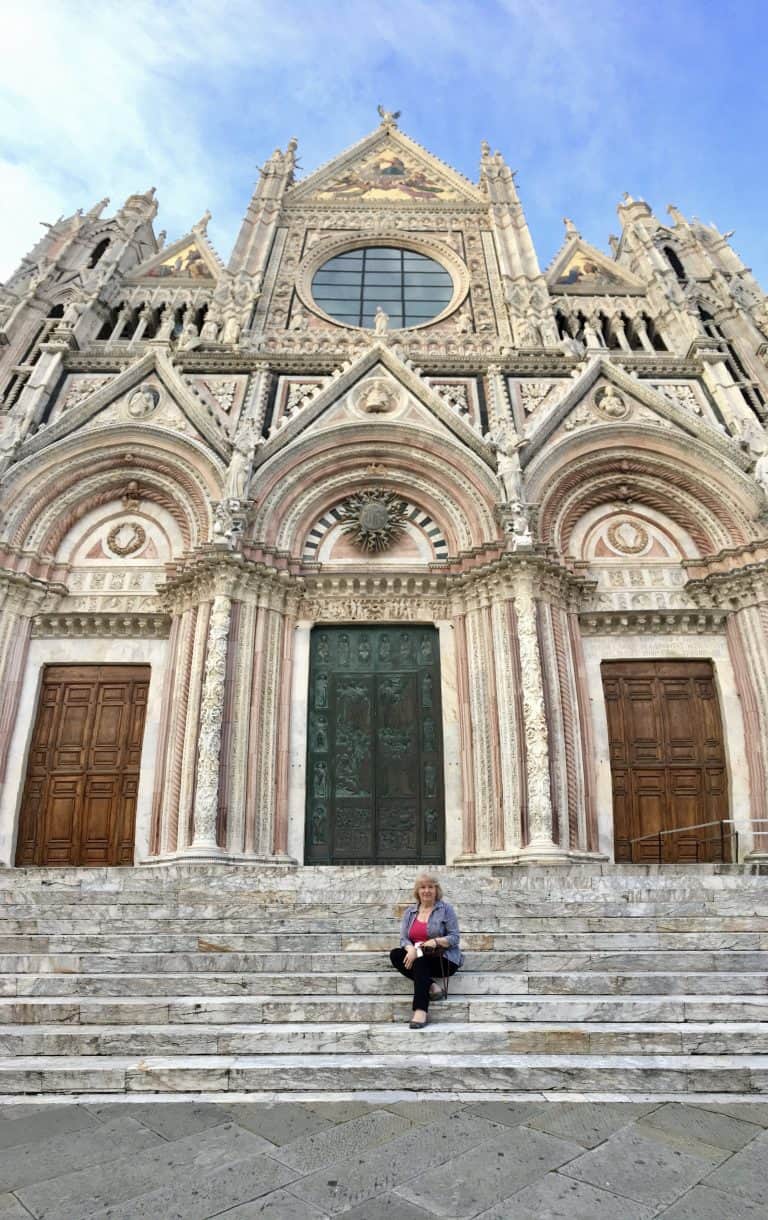 It was absolutely a treasure to see even just from the outside.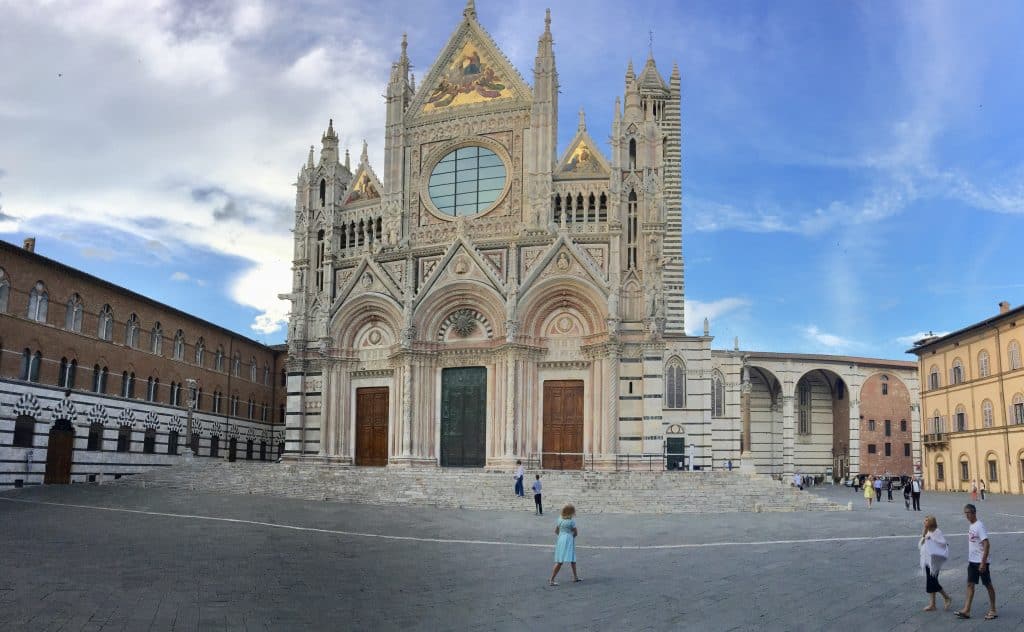 There are ancient iron rings used for tying horses all around the city. Some of them were works of art. Look at the ornate features on this one.
Mum and I loved walking around the streets which we practically had all to ourselves.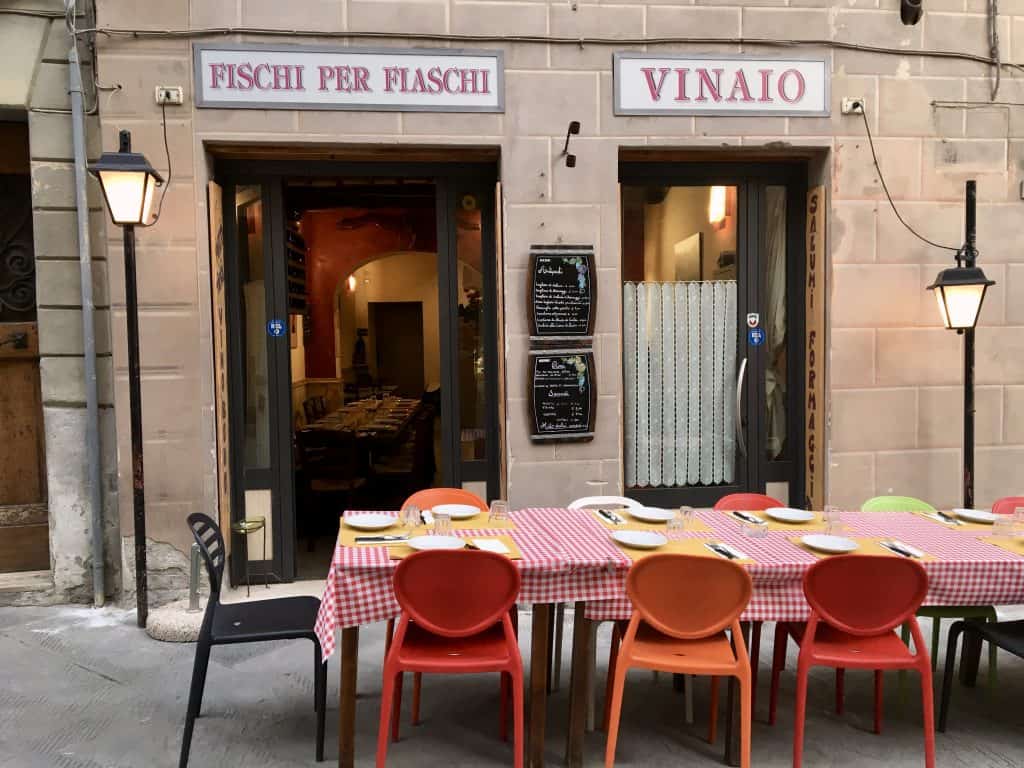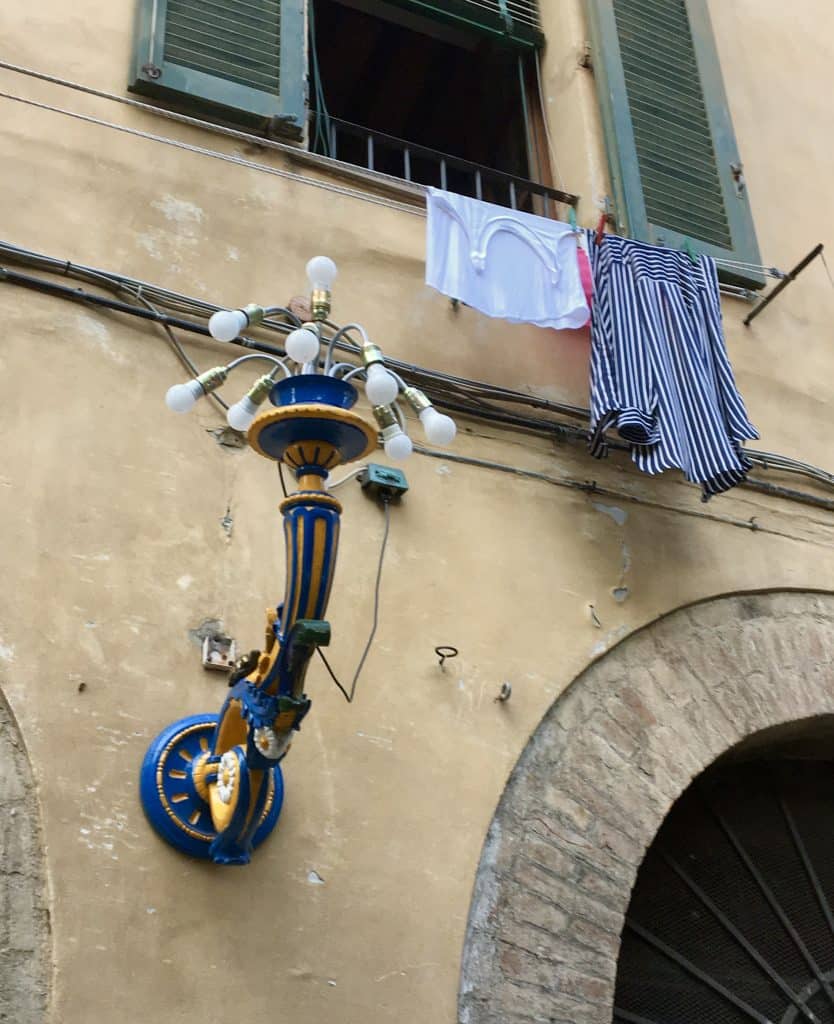 Soon, we came upon the site of the palio festival, Piazza del Campo, which I recognized immediately.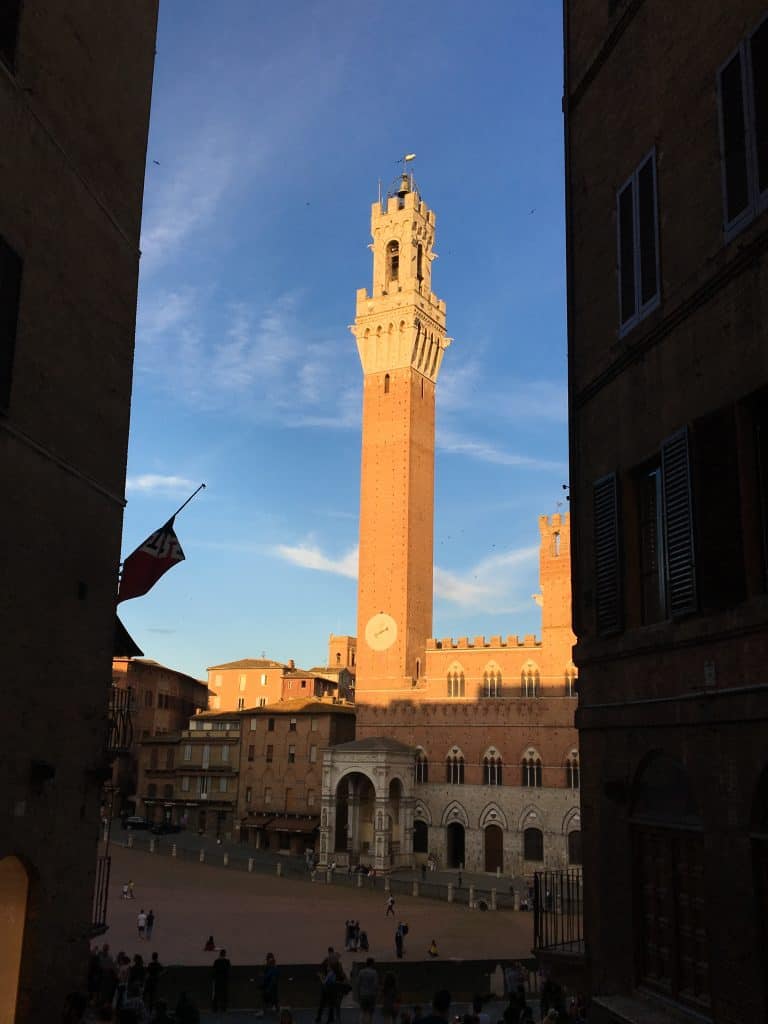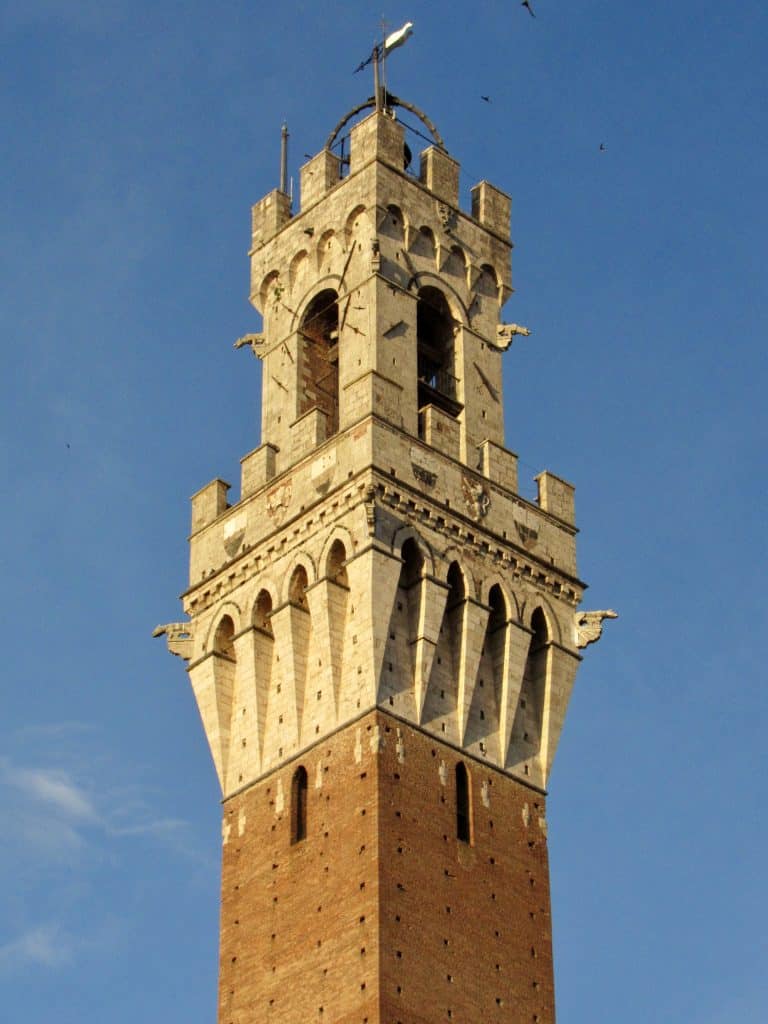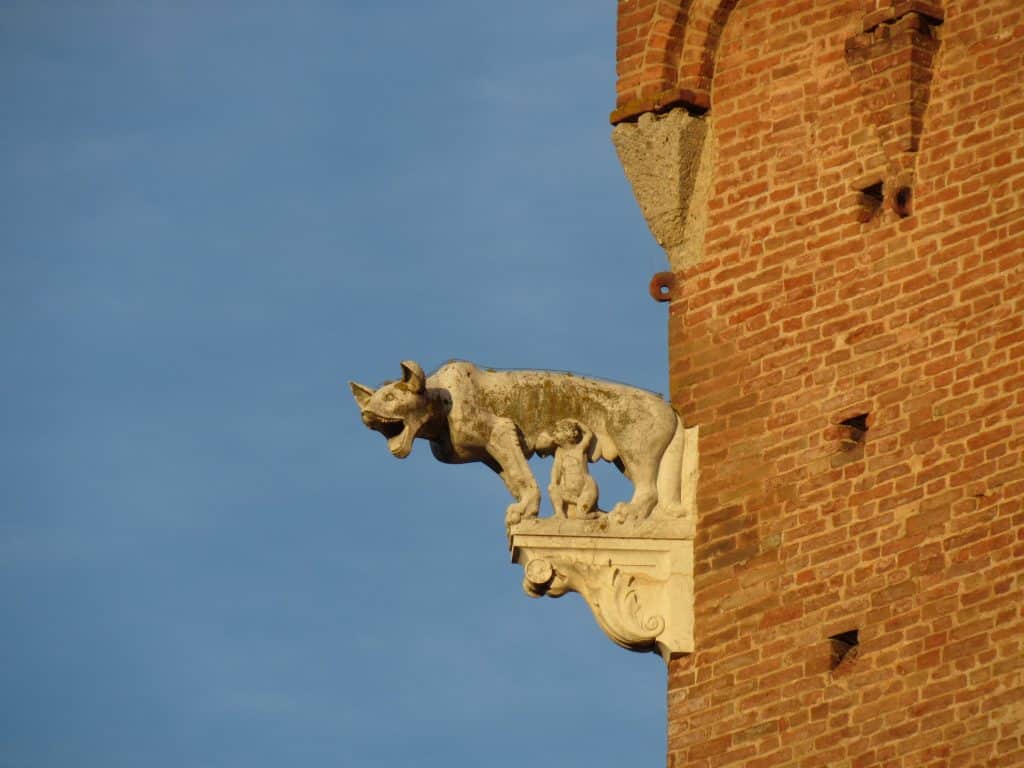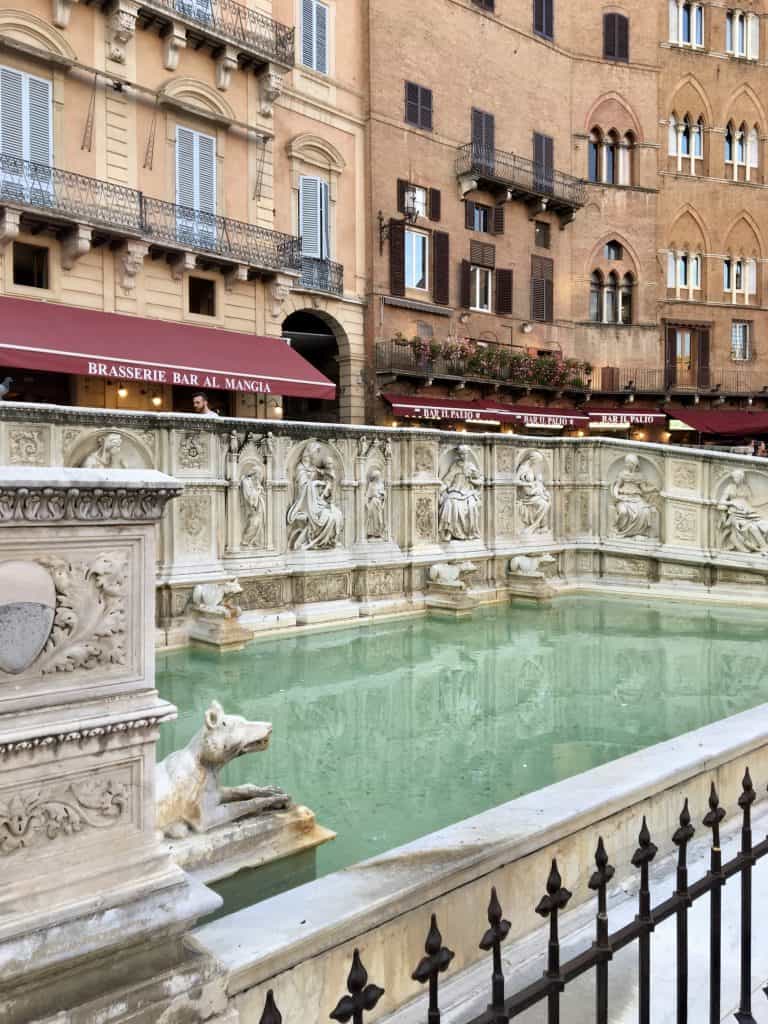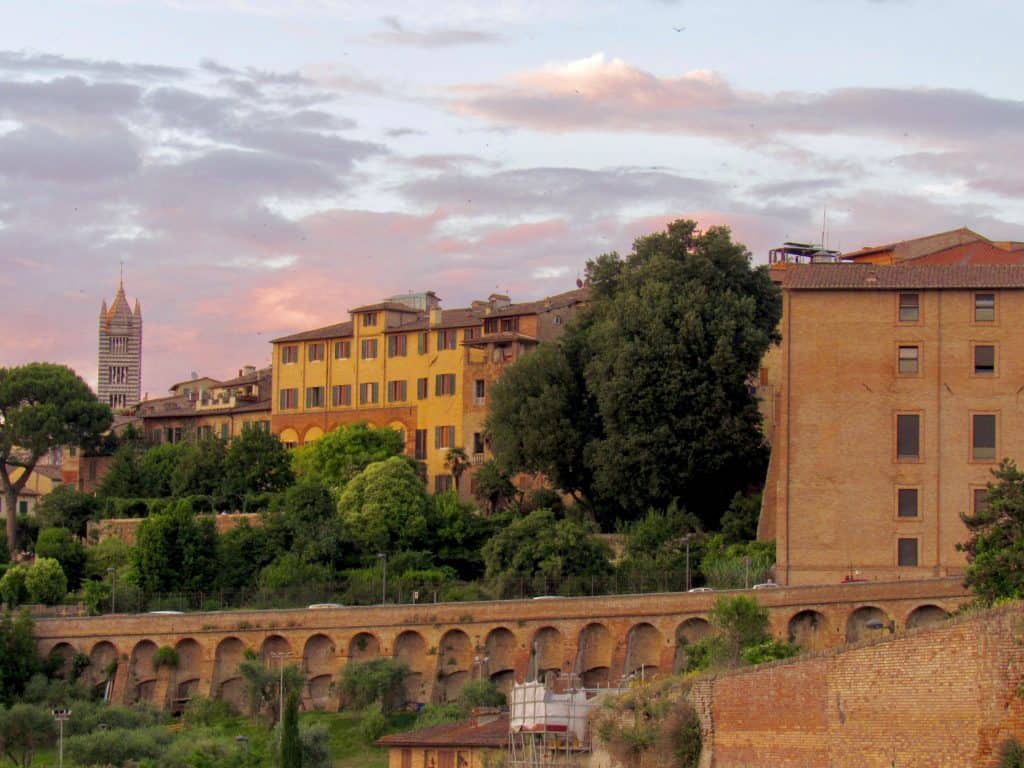 This was our last view as we left the city to find a place for the night. There are pros and cons to doing this. Sometimes it works out fabulously, other times it backfires, but I often don't book accommodations until the day we need them as it gives me so much flexibility.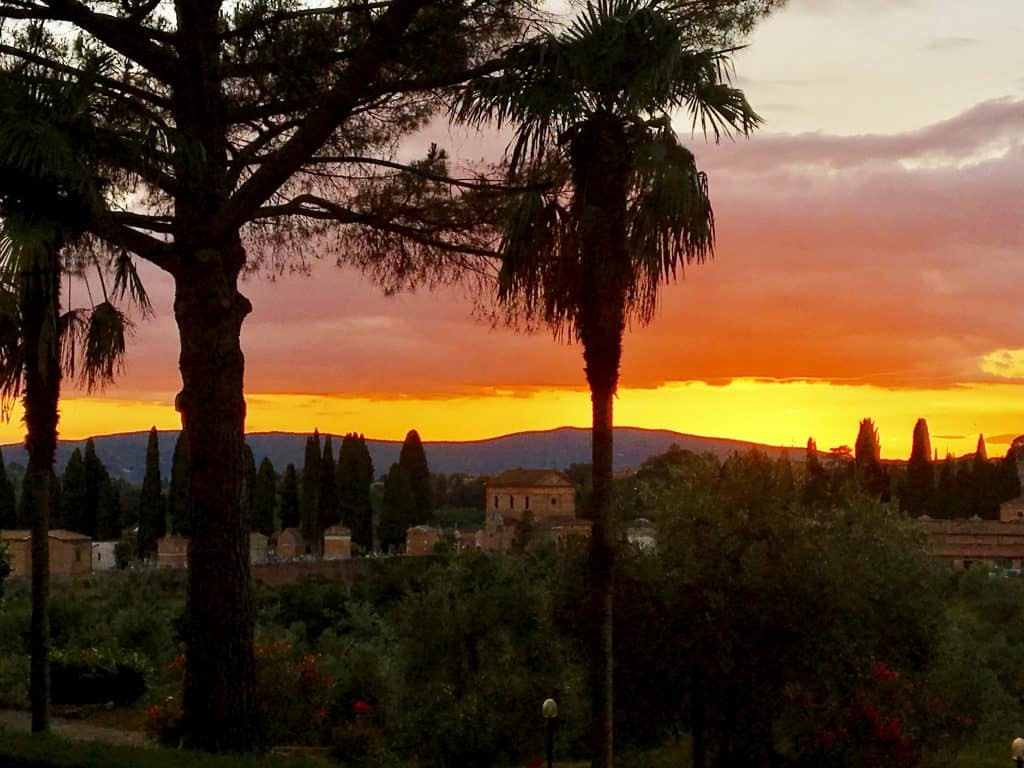 As I stated earlier, next post will be Orvieto, Civita di Bagnoregio (one of my FAVORITES) and the Monster Park in Bomarzo, so stay tuned!
Sign up for my free subscription below!
Christina's Cucina is a participant in the Amazon Services LLC Associates Program, an affiliate advertising program designed to provide a means for sites to earn advertising fees by advertising and linking to Amazon.com.