Cucumber pinwheels, or cucumber and cream cheese sandwich rolls, are always a huge hit, no matter where or when you serve them. Great for picnics, bbqs, school or work packed lunches, afternoon tea or even a light dinner, children and adults both love them, so you better make a double batch!
When my daughter had to bring a dish to share with her class in elementary school, these cucumber pinwheels were always the most requested item. Yes, even more than cupcakes!
They are very simple and delicious, and if you like traditional cucumber and cream cheese sandwiches, you'll love these too.
This post contains Amazon affiliate links at no additional cost to you.
You'll need lavash bread, so make sure you can find it (Trader Joe's carries it in LA) before attempting to make these. It is a traditional, Middle Eastern flatbread (unleavened) and it looks like this: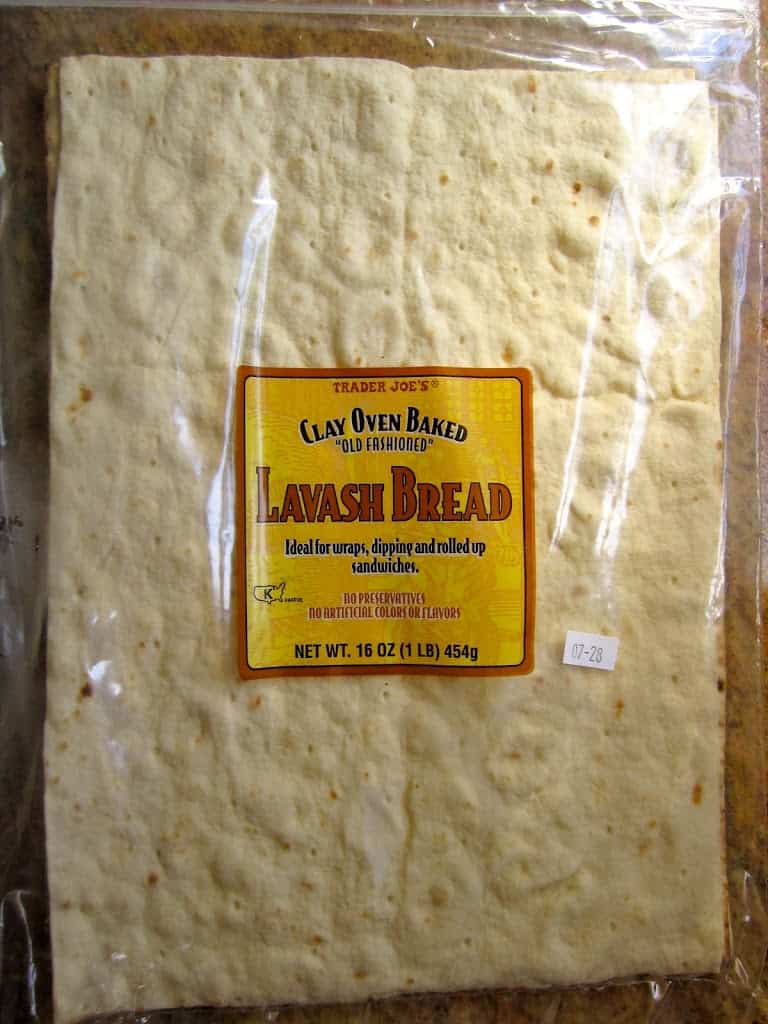 You may also enjoy this cucumber and ham sandwich!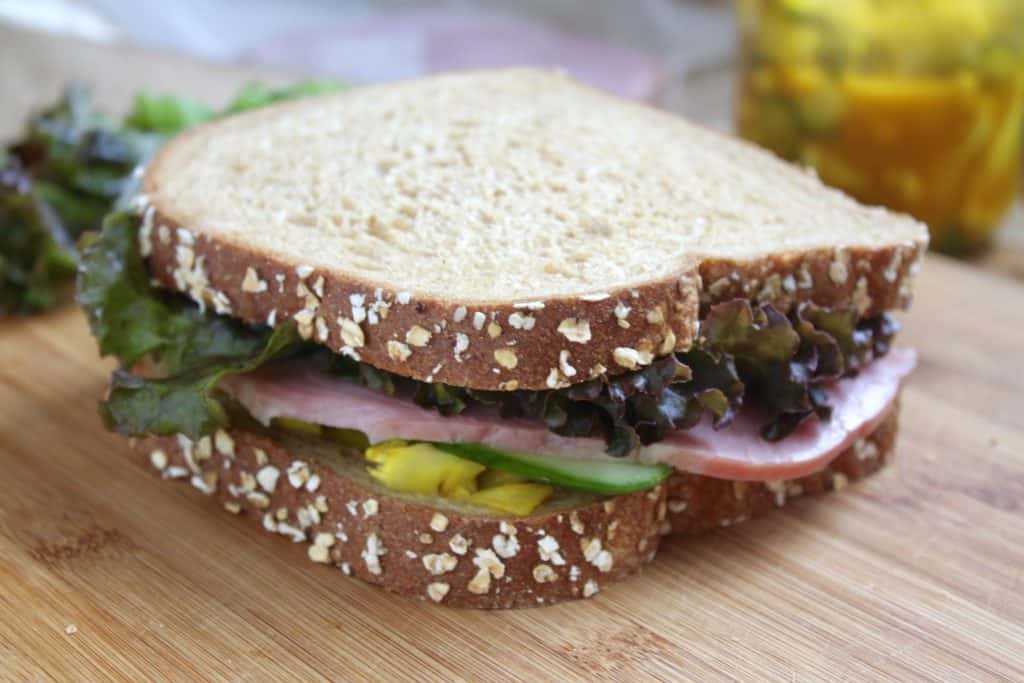 Cucumber and Cream Cheese Sandwich Rolls (Cucumber Pinwheels)
lavash bread
several cucumbers, thinly sliced (if you don't have a

mandoline slicer

like mine, this is

an inexpensive option

which I also have)
cream cheese, at room temperature
Kosher salt
Special equipment: Sandwich picks. I use these.
First of all, place the cucumber slices in a colander and sprinkle lightly with Kosher salt.
Make sure the cucumbers are mixed with the salt, then let drain over the sink for about 10 minutes. Rinse and place on paper towels and dry gently.
Lay a piece of lavash bread on your workspace and spread some cream cheese evenly (as shown in the picture) leaving one of the short ends with some empty space.
Next, layer the cucumber slices over the cream cheese.
Begin rolling the bread by the short end, but not the end with the space. Roll it tightly, not allowing any air gaps to form.
Cut the cucumber and cream cheese sandwich roll with a sharp bread knife (wipe in between cuts) into 4 equal pieces and secure with a long sandwich pick.
Serve the cucumber pinwheels immediately for best results, or refrigerate, for just a few hours. The sandwich rolls should be made and eaten within 3 or 4 hours, as the bread will get soggy if left any longer.
These cucumber and cream cheese pinwheel sandwiches are perfect for a summertime lunch, brunch or a picnic outing. I made the cucumber pinwheels you see in the photos to take to the beach in Malibu last week!

Don't miss another post! Click below to sign up for my FREE subscription.
(I promise not to sell or share your info, ever!)