If you're fortunate enough to be in Scotland during October, do not miss The Enchanted Forest in Pitlochry!
As you may know, last Saturday I competed in the World Porridge Making Championships in Carrbridge, Scotland. I was fortunate enough to share the winning title for the Specialty Award for my Sticky Toffee Porridge.
I was (and still am) over the moon, but the excitement and happiness of the day wasn't over once we left Carrbridge. That's because I had tickets to The Enchanted Forest in Pitlochry. I almost stayed for the ceilidh (a party with Scottish dancing and drinking) in Carrbridge. However, now I am glad that I did not miss The Enchanted Forest because I just loved this experience!

Disclosure: I was given two media passes to enjoy the Enchanted Forest in exchange for writing about the experience.
My mother and I had a brief wait in line for a bus to take us from the main street in Pitlochry for a short ride to The Enchanted Forest. I honestly will say that what I had imagined was completely surpassed by what I experienced when walking through the forest.
Have you been to Edinburgh Castle?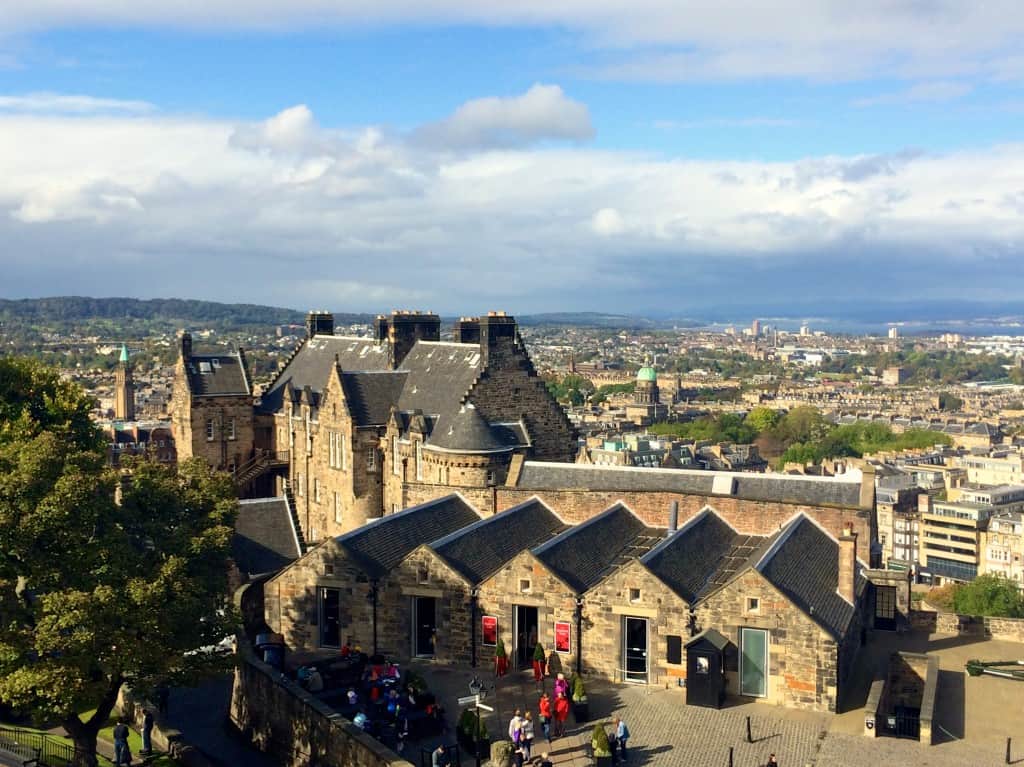 The photos you see here cannot do justice to the event. The sights and sounds are amplified in person and the atmosphere is magical. I hope I can convince everyone reading this that if you are lucky enough to live within driving distance, that you will go to experience The Enchanted Forest for yourself.
Last year, over 40,000 visitors attended the award-winning outdoor event. Each year features a new theme: this year's being "elemental". Besides a light and music show, this year's The Enchanted Forest featured aerial artists from All or Nothing, which added a wonderful human element to the entertaining evening.

The moon was bright and just added to the enchanting atmosphere. It was the most brilliant way to end an incredible day!

Make sure to plan to see The Enchanted Forest at some point, because it is definitely something to put on your bucket list.
For tickets and more information please visit The Enchanted Forest website and be sure to follow on social media.
I can also highly recommend Northlands Bed and Breakfast which is also located in Pitlochry. Sumptuous accommodations, personalized service and an incredible breakfast will await you! Let them know I sent you!
Don't miss another travel or recipe post; sign up for my free subscription at the bottom of this post.