These cinnamon raisin English muffins will have to pushing your cart right past the English muffin section of your grocery store!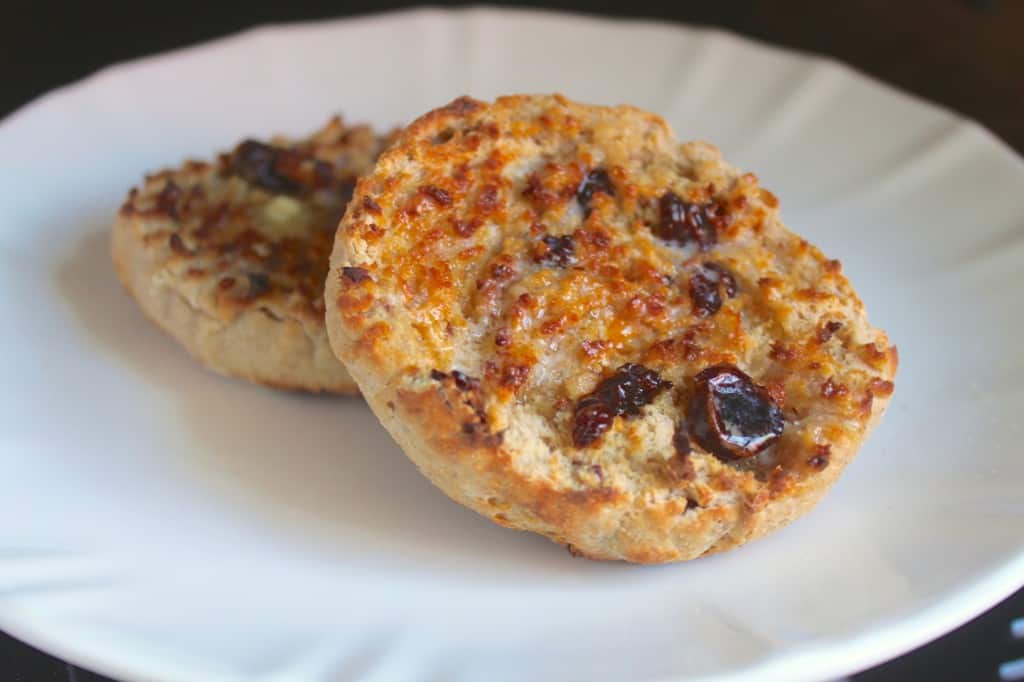 This post seems apropos, since I'm in England right now, even though English muffins are virtually unknown in England! That's okay, we'll skip that discussion because we should be able to agree that wherever they came from, they're bloomin' delicious!
This post may contain Amazon affiliate links for your convenience at no additional cost to you.
Since I started Christina's Cucina, I have met so many talented bloggers, both virtually and in real-life and because I live in a metropolis, sometimes those people become one and the same.
For example,  Susan, who writes at View from Great Island is now a "real-life" friend (another blogger friend, Cynthia from What a Girl Eats always calls me her "real-life" friend when she refers to me to her readers). The first time I found Susan's site, I called my mother over to the computer and we just kept scrolling and clicking on her page for at least 20 minutes. Each dish was more captivating than the one before, and her photography was stunning! I always want to make whatever I see on Susan's site, and one of the things I made recently were her Cinnamon Raisin English Muffins. As I suspected, they were marvelous!
I made the dough in my bread machine; how easy is that? (The bread machine link will take you to the bread machine I own, but there are many more less expensive machines to choose from.)
Here is the recipe for Susan's wonderful English Muffins. The link will take you directly to View From Great Island, and don't forget to look around, you won't believe so many good things can come out of one kitchen!
CINNAMON RAISIN ENGLISH MUFFINS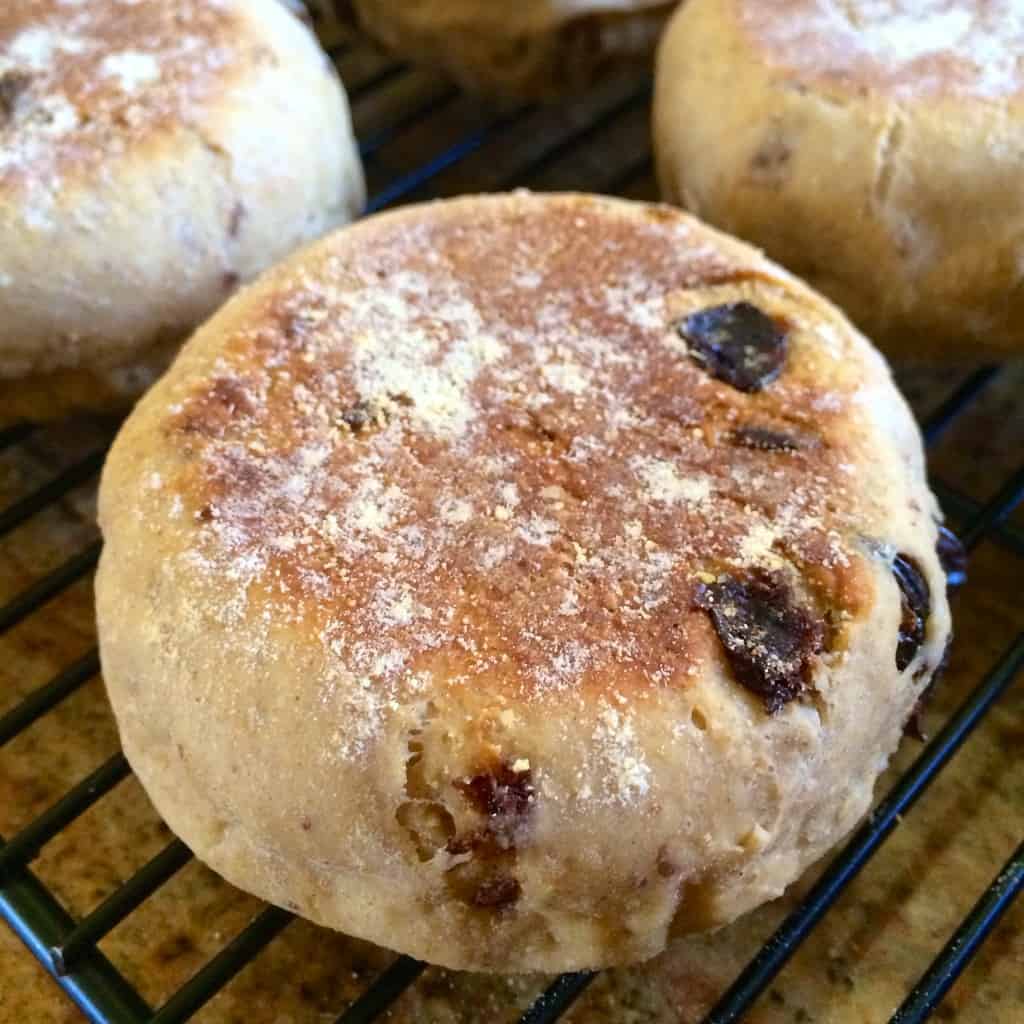 Don't miss another recipe or travel post; sign up for my free subscription below!
I promise not to sell or share your info, ever!
Remember that I'm traveling in England right now so you can follow me and see all the places I go if you check out my Christina's Cucina Facebook page (don't rely on Facebook giving you notifications, because they won't), Instagram, Twitter and Google+.
This weekend I will head back up to Scotland for the BBC Good Food Show, Scotland! Hope you'll join me!