Creating enjoyable, delicious looking food doesn't mean you have to be a professional chef or spend an inordinate number of hours in the kitchen!
This is so easy, there is no recipe! So there's no excuse to only make boring hot dogs and hamburgers at your next barbeque! Grab some Italian sausages (make sure they're good quality; Italian sausages shouldn't have ingredients like "sugar, corn syrup, nitrates/nitrites" etc.), and some chunks of veggies and skewer away! I used onion and red pepper, but you can use any vegetables and/or mushrooms you like. Try using different colored peppers, zucchini, or pearl onions for example.
If you use wooden skewers, soak them for about an hour first. Then just skewer away!
I like to make them all exactly the same, but that's the Type A personality in me…make them however you like them!
You can also put these under the broiler/grill if you don't have the bbq going…that's what I did this time, as I took these for a "Shakespeare in the Park picnic."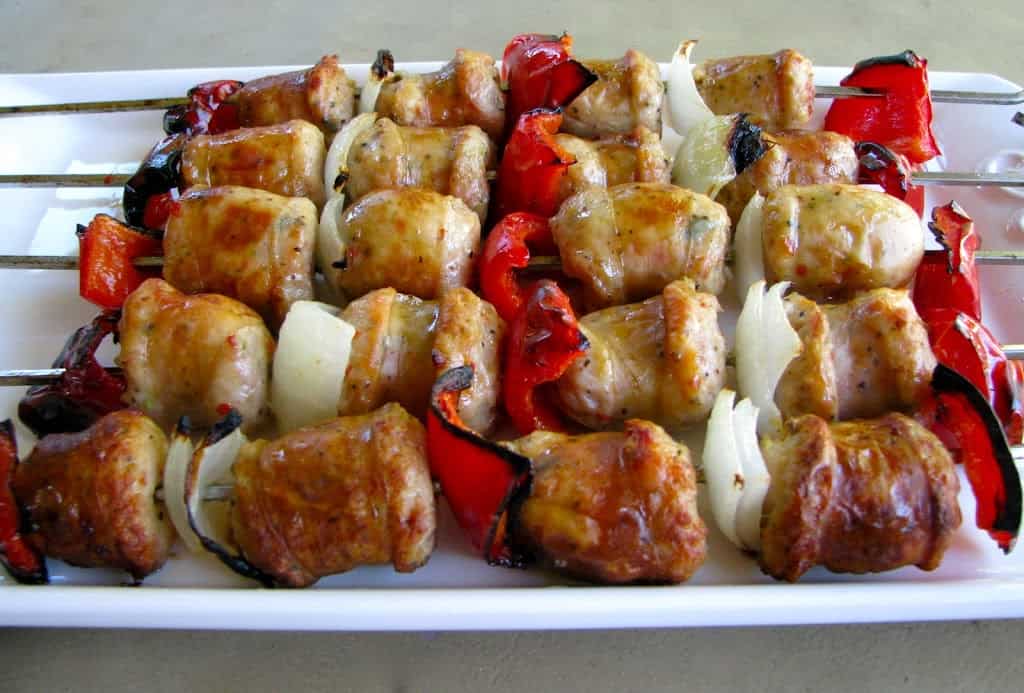 And if you think they look delicious…they tasted even better than they looked!
Don't miss another recipe or travel post, sign up for my free subscription below!
I promise not to share or sell your email address, ever.