Rack of lamb with red bell pepper butter sauce is one of the tastiest ways I know to prepare lamb. The sauce is so delicious, I adapted it for a pasta sauce recipe! Give it a try.
There's no long-winded story behind this recipe.
I had a recipe-a-month calendar when I first moved to California, and tried this lamb recipe from one of the months. On a scale from 1 to 10, I would have given it an 11: it was that good! So I cut it out and put it in my recipe binder, and have been making it ever since. It's still one of my favorites, mostly because I could eat the sauce like a soup! It's so delicious, I can't even describe how incredible the flavor is, especially paired with the lamb, so you'll just have to make it to try it yourself; you won't regret it!
Here's the pasta recipe I referred to: Bucatini with Red Pepper Cream Sauce and Peas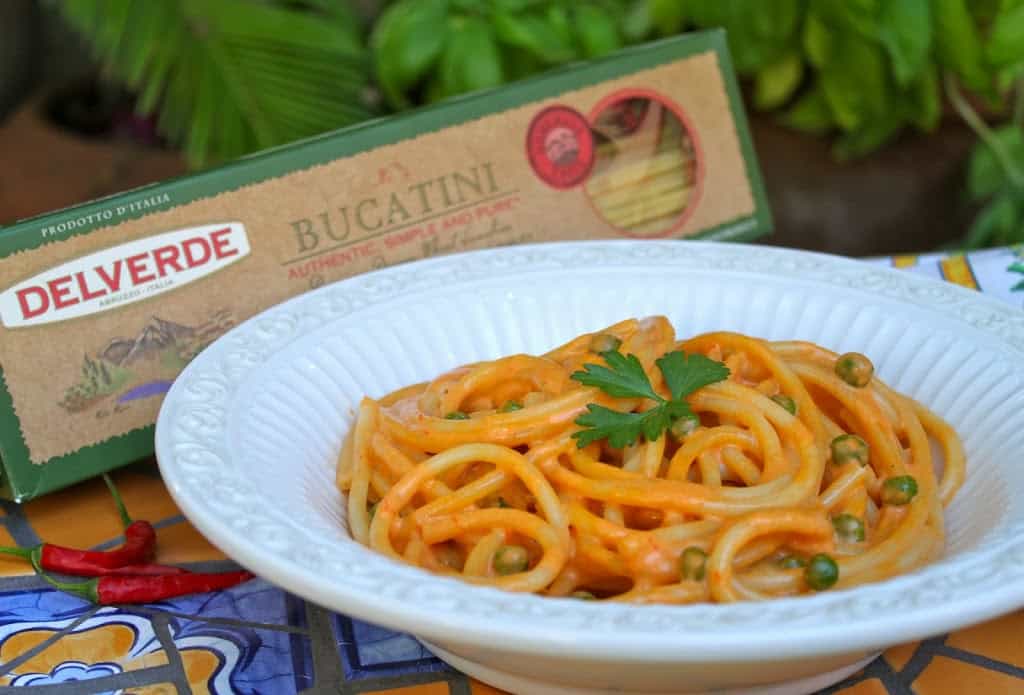 I adapted this from Chef Serantoni's recipe from the now closed Chanteclair Restaurant in Irvine, California. He suggests serving it with Potatoes au Gratin and a fresh vegetable of your choice, such as green beans, carrots, zucchini or fennel. If you enjoy this half as much as I do, you'll be over the moon!
(Remember to marinate the lamb a day before you want to serve this dish.)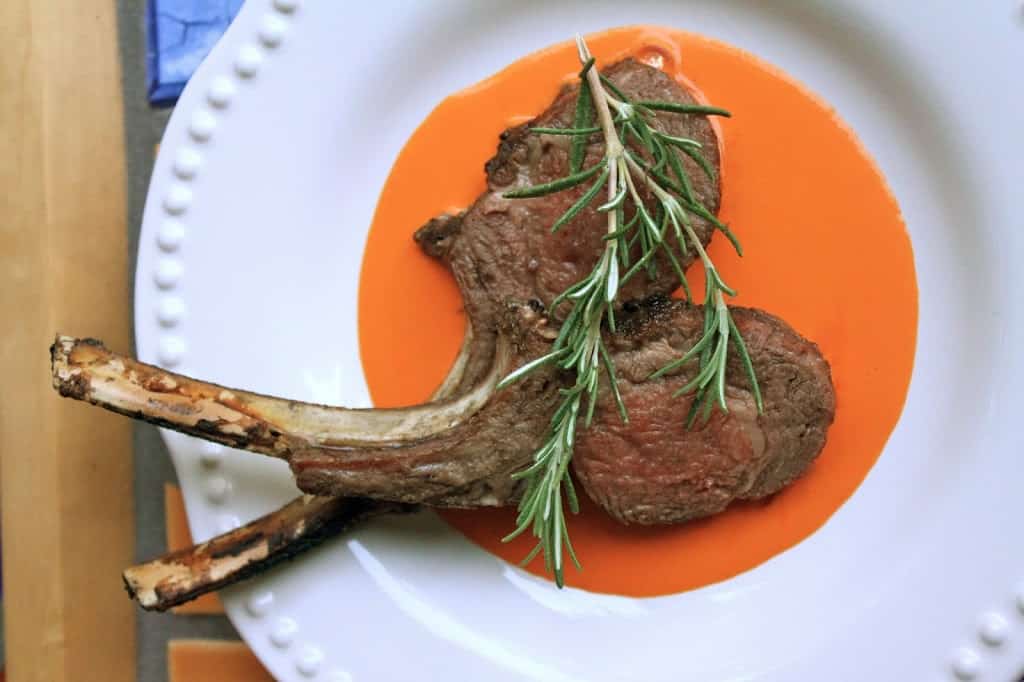 Rack of Lamb with Red Bell Pepper Butter Sauce
serves 4
Ingredients
rack of lamb
Kosher salt
1/3 cup (about 2 1/2 oz) extra virgin olive oil
1/3 cup (2 1/2 oz) white wine
3 cloves minced garlic
a few sprigs of fresh rosemary
For the Sauce-
1 1/2 tbsp extra virgin olive oil
2 cloves of minced garlic
1 large red, Bell pepper, diced
1 cup (8 oz) chicken stock
3/4 cup (6 oz) heavy cream
1/4 stick (1 oz) butter
salt and white pepper, to taste
A day before preparing this dish, salt and marinate the lamb:
Soak the rack of lamb in a large bowl of water for half an hour. Drain, then pat dry and sprinkle with a light coating of Kosher salt; let drain on rack for about 25 minutes; rinse.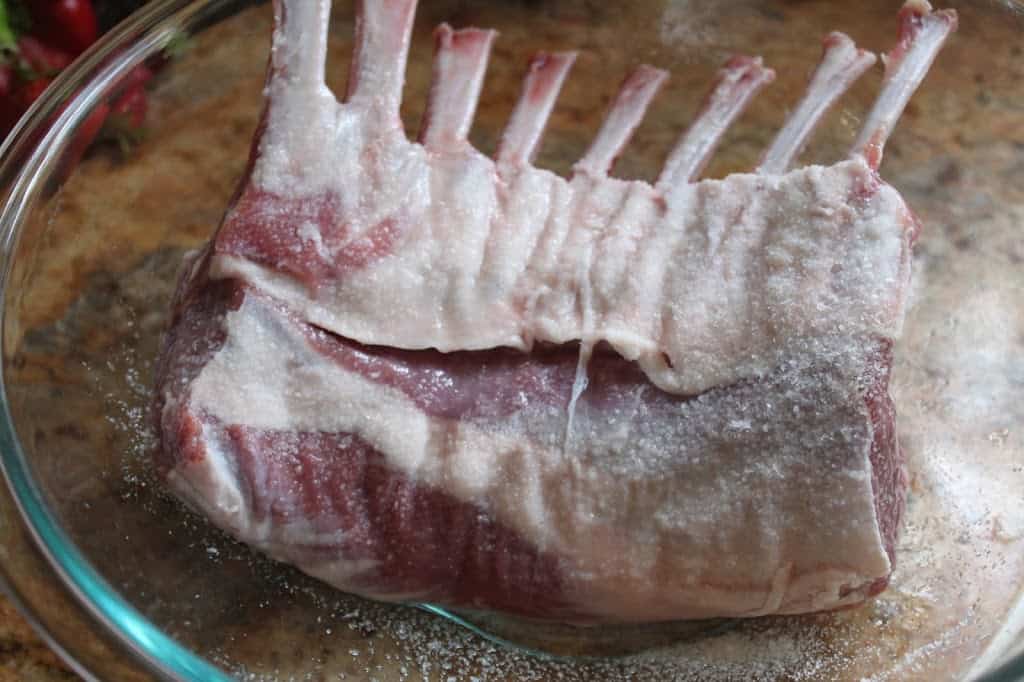 Marinate lamb with 1/3 cup extra virgin olive oil and white wine, 3 cloves of minced garlic and fresh rosemary sprigs; turn after 12 hours.
The following day:
Preheat the barbeque.
Meanwhile, prepare the red bell pepper sauce by putting the extra virgin olive oil in a frying pan over medium high heat, then add the garlic and diced red pepper.
Sauté for about 5 minutes, then add the chicken stock and continue to cook until the liquid is reduced by 50%.
 Next, add the heavy cream and reduce while cooking over low heat.
When it begins to have a light, creamy consistency, add the butter and salt and pepper to taste.
Remove from heat and blend to a very smooth sauce in a blender or food processor.
(I have a Vita Mix and did not need to strain the sauce, but if you have little pieces
of red pepper in the sauce, strain it through a fine mesh strainer.)
Cook the lamb on the grill to your liking.
Slice the rack of lamb and serve with the red bell pepper sauce and your choice of sides and a nice red wine!
Bon Appetit!
Don't miss another recipe or travel post, sign up for my free subscription below!
I promise not to share or sell your email address, ever.