An easy summer entertaining menu doesn't mean boring food. Five recipe developers and bloggers have a lovely summertime garden party menu all ready for you to use.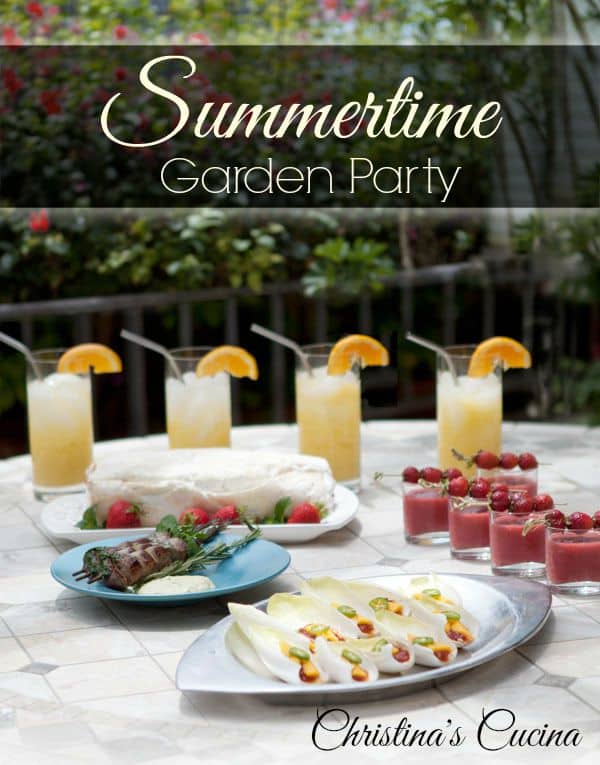 I don't know about you, but summers seem to be flying past, faster and faster each year.
This year, I had grand plans of a big vacation with our family to celebrate six big milestones in our lives, including birthdays, anniversaries and graduations. Instead, for the first time ever, we didn't even have a weekend getaway together! This makes it obvious to me, that it's even more important to plan smaller events with friends and family, so that at least we have those things to look forward to, and to have memories to look back on.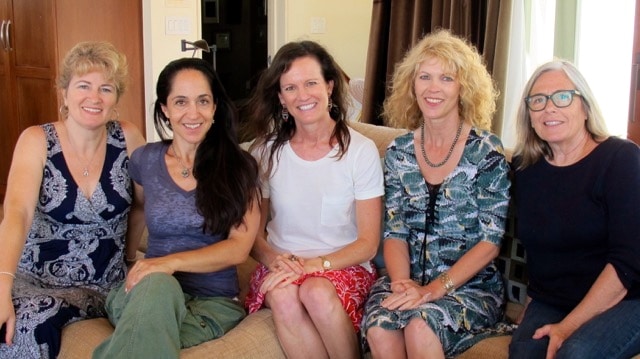 One of these fun events was getting together with four other girlfriends for a light lunch overlooking the beach. These girlfriends just happen to be bloggers, too, so it was a ton of fun and there was a serious amount of photography happening all morning!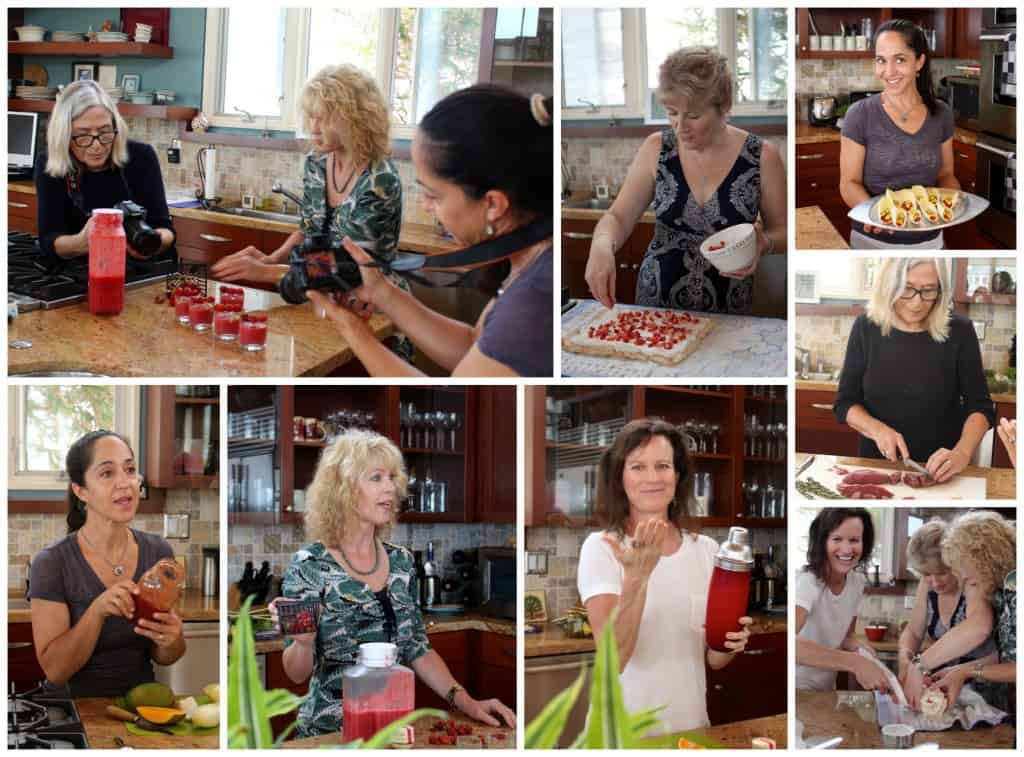 Easy Summer Entertaining Menu
The menu that resulted from our get-together turned out to be a fabulous line up for a light summer meal, whether it's lunch or dinner. Each dish/drink is made with minimal ingredients and is so quick and easy to throw together. Truthfully, who wants to be stuck in a kitchen for hours when it's a gorgeous day? We all chose a course, or drink to make–of course you knew who made dessert, right? Let me have my friends introduce themselves to you, along with their sites, and what they made.
Kelly ~ Tasting Page
Welcome! I'm Kelly from Tasting Page, and happy to kick off the Summertime Garden Party with an all natural fruit focused beverage.
My blog focuses on unprocessed, real food recipes and this one is no exception. This refreshing summer drink uses no refined sugar because we have all the sweetness we need from ripe mangos, juicy oranges and a squeeze of lime. Mint brightens things up and jalapeño throws in some spice. Depending on the summer soiree you're looking to have, you can top this with sparkling water for some effervescence and clear-headed thinking, or have some fun, and throw in some tequila to get the party started.
Get the recipe for Kelly's SPICY MANGO CITRUS COCKTAIL
Valentina ~ Cooking on the Weekends
Hi!  I'm Valentina from Cooking On The Weekends. Working with whole foods and seasonal ingredients, my focus is creating unique and comforting food for casual entertaining.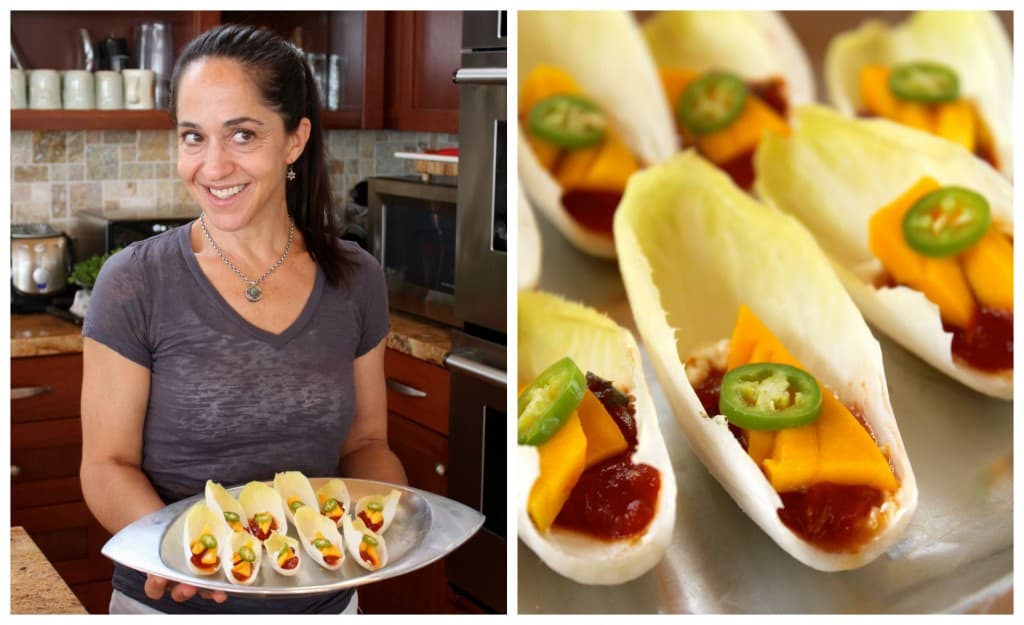 I love rich and intense flavors, and serving them in ways my guests will never forget. This scrumptious summer appetizer is no exception — creamy goat cheese, sweet and spicy heirloom tomato preserves, and fresh mango make it a bite to remember!
Get the recipe for Valentina's SWEET AND SPICY TOMATO-MANGO, GOAT CHEESE APPETIZER
Cathy ~ She Paused 4 Thought
Hello! I'm Cathy from She Paused 4 Thought and I think summer entertaining should be simple, flavorful and visually appealing.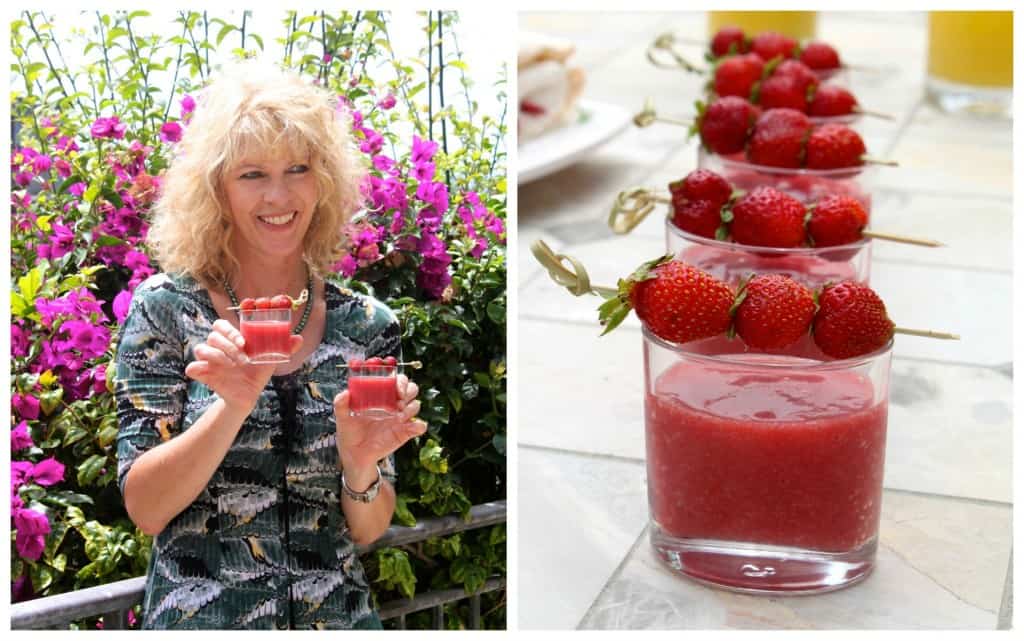 My blog focuses on getting out of a rut in the kitchen with fun, uniquely combined whole foods with a global spin. This gorgeous gazpacho will have your guests swooning over a unique combination of garden fresh tomatoes and seasonally ripe strawberries. You can make this ahead of time and keep it chilled until your guests arrive. Garnish with strawberries or mint and keep the party rolling.
Get the recipe for Cathy's FRESH TOMATO & STRAWBERRY GAZPACHO
Judy ~ My Well Seasoned Life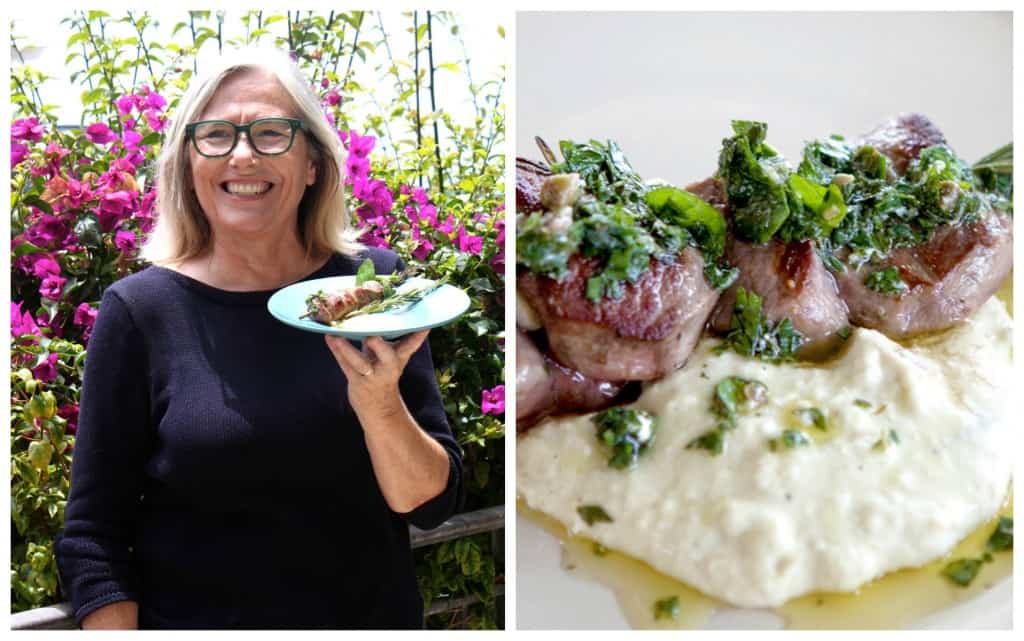 I'm Judy from A Well Seasoned Life, where I write thoughts and stories on food, travel and many points in between.
I made Lamb Skewers with Mint and Feta Salsa for our party. I love to make this dish for the lamb haters out there. After one bite, I've heard my guests proclaim, "this is the best beef I've ever tasted!" It can be served as a starter or main course, depending on how large you want to make your skewers. Serve it at your next party for beef and lamb lovers alike.
Get the recipe for Judy's LAMB SKEWERS with MINT and FETA SALSA
And for dessert, I made my Summer Berry Meringue Roulade.
I had some issues with this not baking properly (oven problems), but I managed to save it with the help of a few more hands! This dessert is light and fresh, and perfect for a summertime sweet.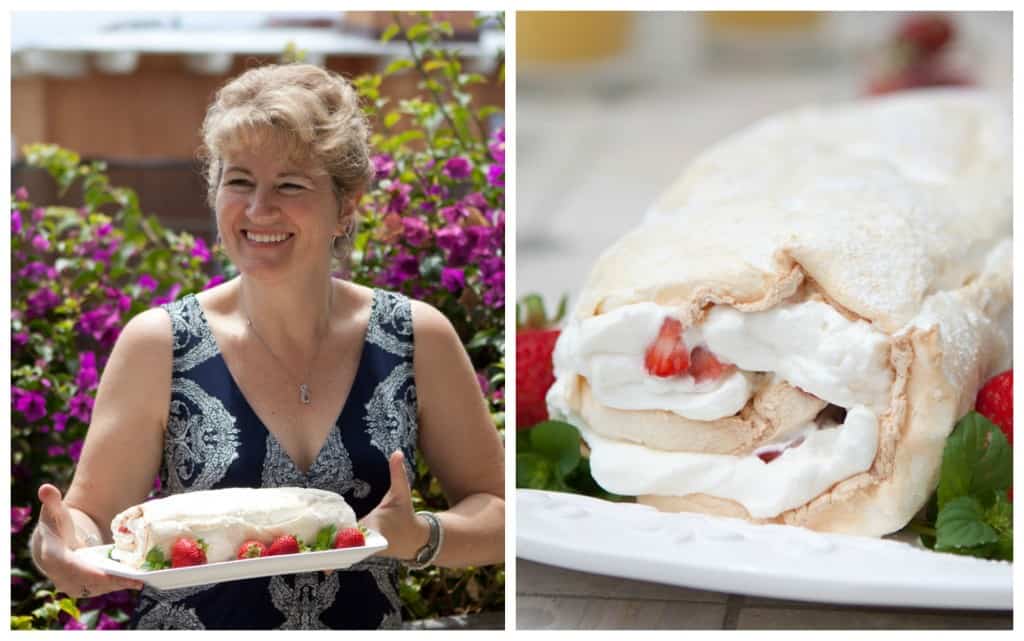 Get the recipe for my SUMMER BERRY MERINGUE ROULADE 
If I told you everything was delicious, would you believe me? Not only was the food fantastic, but the company was wonderful, too–not to mention the view! I have to say, although I really loved everything, Judy's lamb was phenomenal. As someone who doesn't like lima beans, she's converted me! Her lima bean puree made me go out and buy lima beans to make it right away, along with that lamb! Honest.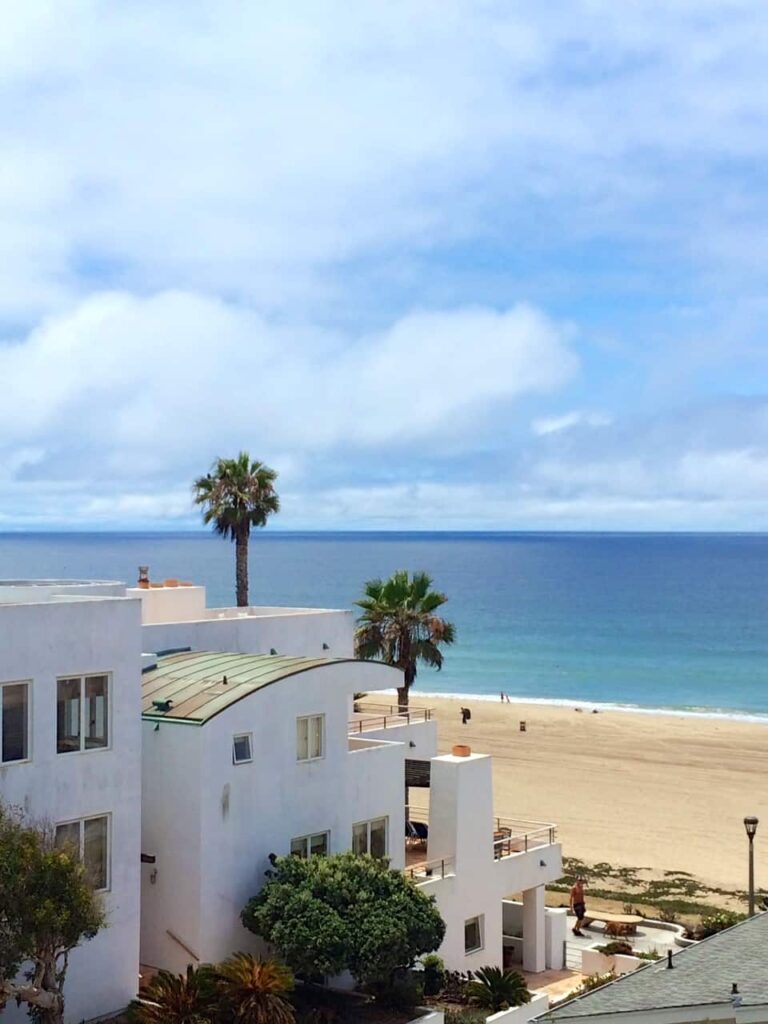 Why don't you take this moment to plan your own summertime party? You know winter will be here before you know it, and you'll regret it if you don't do it now! 
Don't miss another post! Sign up for my FREE subscription below.
I promise not to sell or share your info, ever.