Read on for 5 reasons to take a trip to Santa Maria Valley. If you are in California, there's a good chance that Santa Maria is a perfect weekend getaway for you.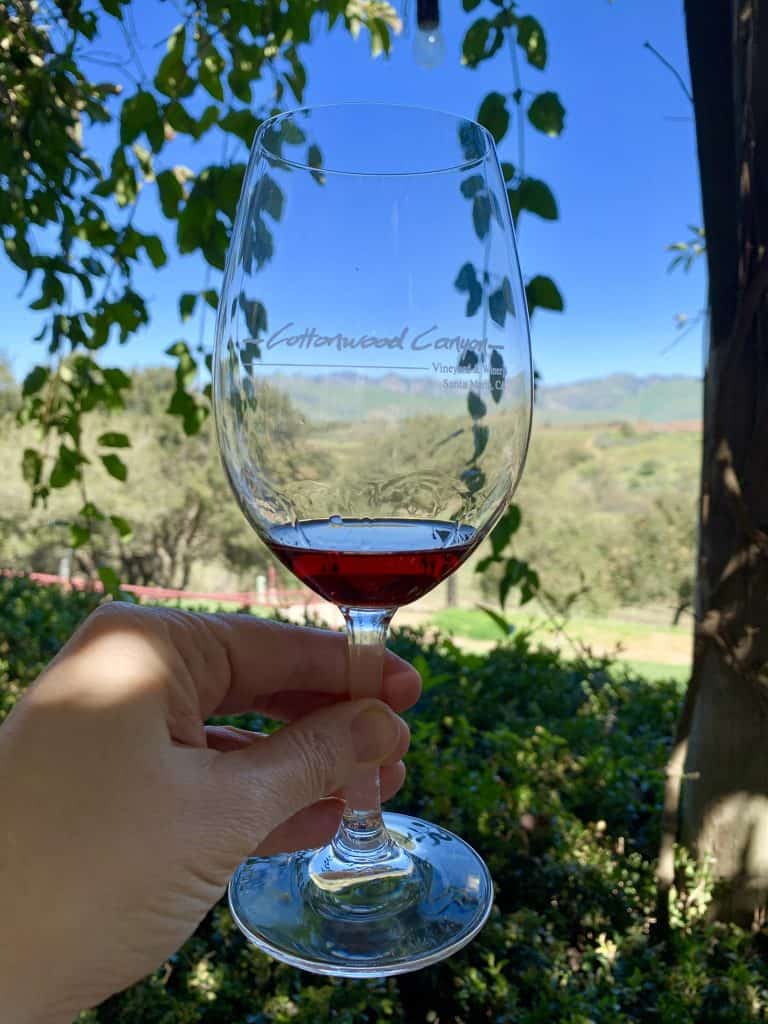 Santa Maria isn't one of those smaller California cities that everyone knows about like Santa Barbara or Napa, so let me tell you a little more about it.
Disclosure: I won a weekend trip to Santa Maria Valley so I am under no contract or agreement to write about my trip. All opinions are my own, and I simply would love to share my experience with you.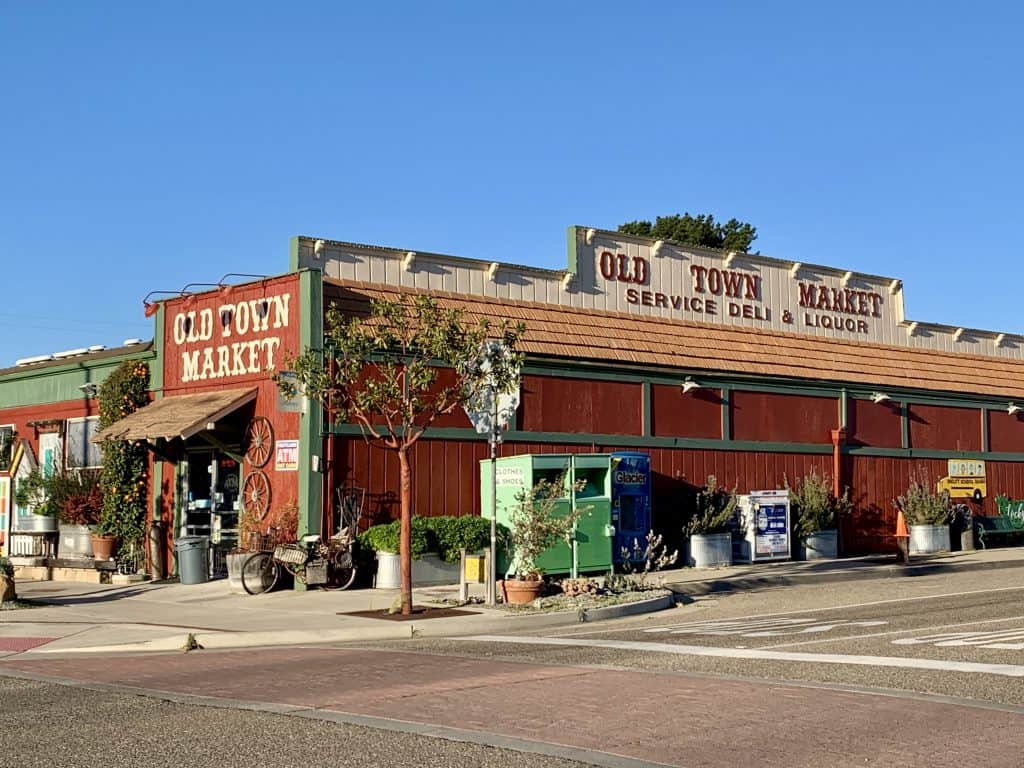 Since my parents were visiting from Michigan, they joined my husband and me on our trip and made it a foursome. We were all in agreement at the end of our trip: we'd definitely go back to visit Santa Maria Valley in future!
Find all the links at the bottom of this post.
5 Reasons to Visit Santa Maria Valley, California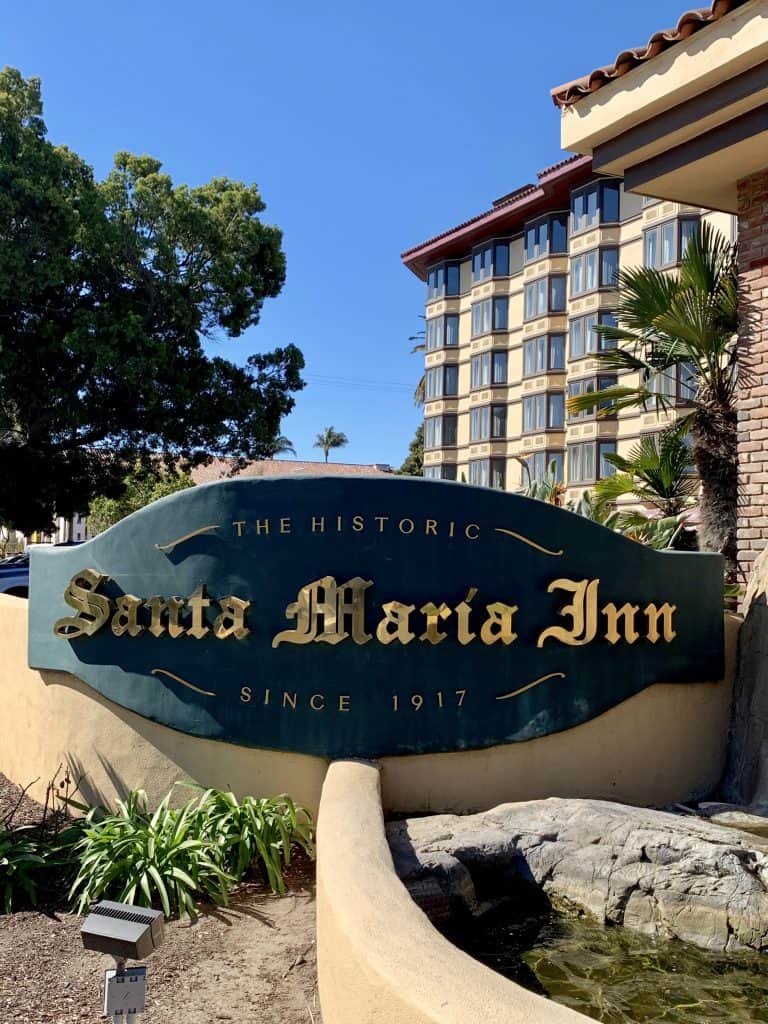 The Santa Maria Inn
As the sign states, the "historic" Santa Maria Inn, and it's so true. There's so much history in this hotel, I could easily say that you need to go to Santa Maria, simply to visit the Inn!
Built in 1917, this hotel has played host to so many celebrities and dignitaries. The list includes names like Charlie Chaplin, Bing Crosby, Mary Pickford, Rudolph Valentino (who allegedly still haunts the inn!), and even President Hoover. William Randolph Hearst and Cecil B. DeMille were also guests among many others.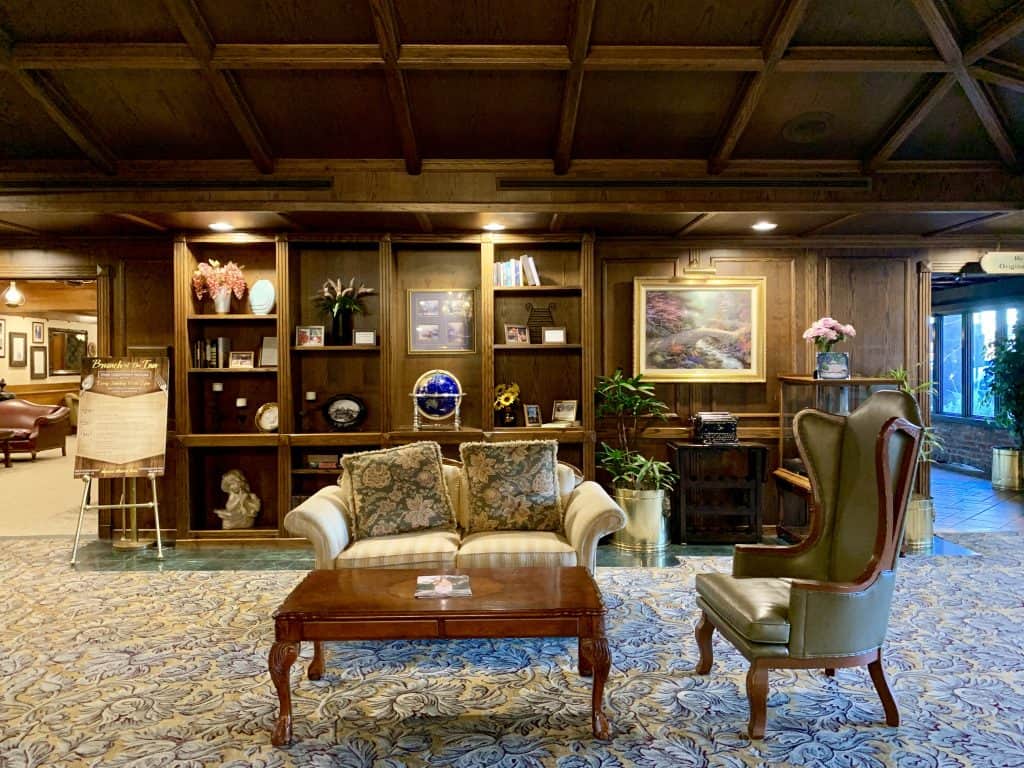 The courtyard, gardens, landscaping and pool/jacuzzi are another reason that the Inn is definitely a place to visit.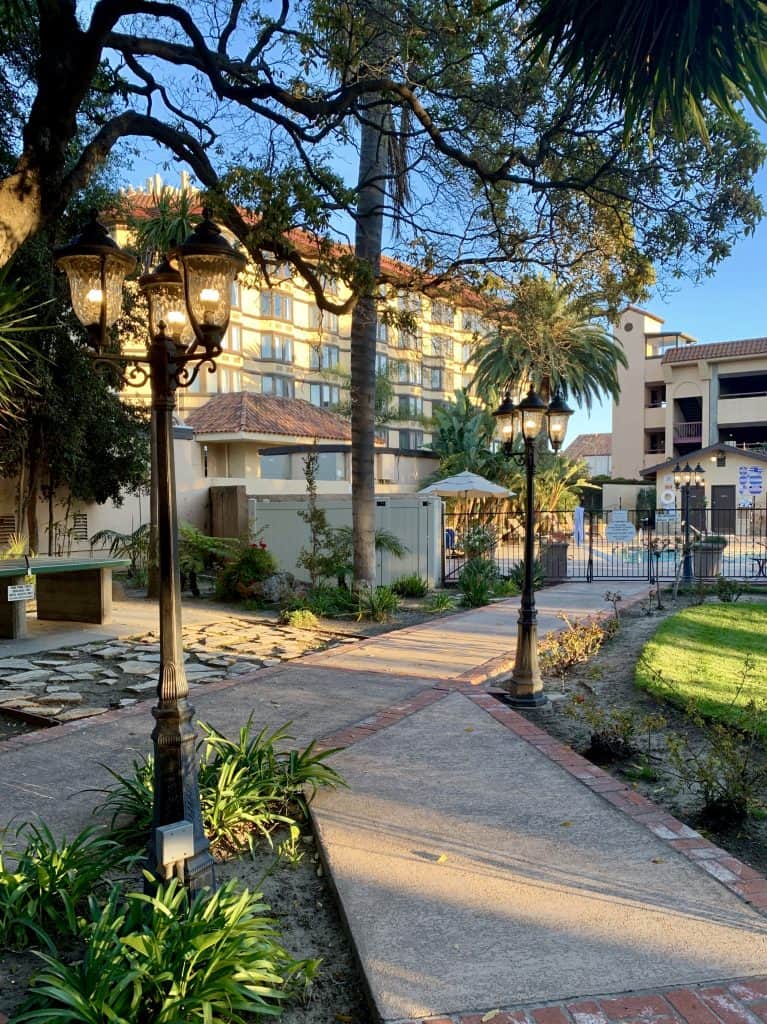 Originally built with just 24 rooms, as you can see, the hotel has a newer building to accommodate many more visitors now. We stayed in this newer addition.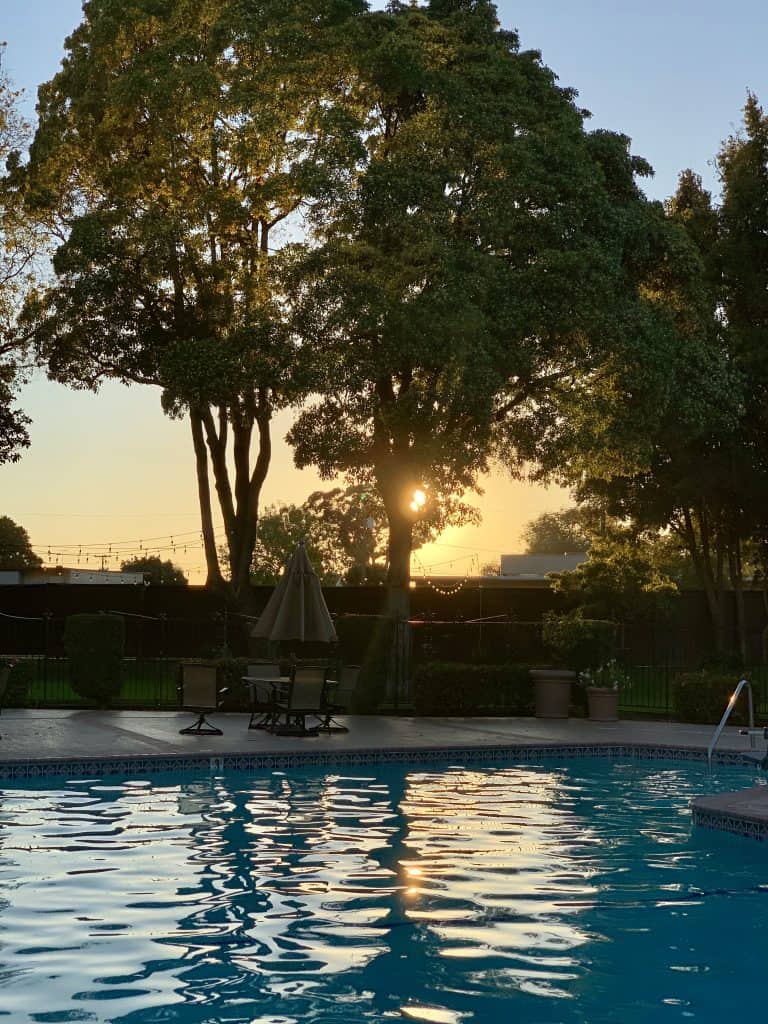 Both of our rooms were spacious and very clean.
We had a light dinner at the Santa Maria Inn's Century Room restaurant one evening. We all enjoyed our meals. The restaurant has a lovely atmosphere and dining is available on the patio, too. It's been voted as Santa Maria's most romantic restaurant.
There's also the Tap Room for a more pub-like experience, or for drinks and light bites, head down to the Wine Cellar and Martini Bar. After our meal, that's where we headed one evening.
2. Pizzeria Bello Forno
I'm not going to lie, when I saw that the trip I'd won included lunch at a pizza place, I thought, "Oh dear". What I pictured was absolutely NOT what transpired at Pizzeria Bello Forno! Stefan Spallino is a master pizza maker and my entire family was over the moon with our lunch! Delizioso!
Mozzarella is made in house and we were swooning over it! The pizzas were spot-on Neapolitan style, and the Caprese salad was one of the best we've had. Stefan had us try some tomato soup and we scored it 10/10, too!
I can't recommend Bello Forno enough! Stefan was just lovely which just added the wonderful atmosphere of the restaurant and the food. Just go eat there and you'll see what I mean!
3. Wine Tasting – Cottonwood Canyon Vineyard & Winery
Although there are a plethora of places to go wine tasting in Santa Maria, the one I can recommend is Cottonwood Canyon Vineyard and Winery.
We had such a lovely time there after our pizza lunch and I'd definitely recommend heading over to wash down that pizza with some Santa Maria Valley wines. They have concerts here over the summer, which would be a great time to visit.
Samantha led our wine tasting which included 6 Cottonwood Canyon wines. We each had our favorites, but all of the wines were very palatable. Afterwards, we went into the vineyard, then down into the cave for a tour.
We brought our glasses with us for a taste from the barrel of one of the blends which was one of my favorites.
The Santa Marina Valley has 34 tasting rooms, and the wine growing region is much easier to reach from Southern California, than the Napa Valley.
4. Its Proximity to Many Cities in California
As you can see in this map, the city of Santa Maria and Santa Maria Valley is quite central to many major cities in California.
From Los Angeles – 2h 36m
From Santa Barbara – 1h 11m
From San Francisco – 4h
5. Santa Maria Style Barbecue
You probably have heard of many types of barbecue, like Carolina, Texas-style and even Kansas City style, but have you heard of Santa Maria style barbecue? Tri tip (typically) is given a special rub, cooked over local red oak wood coals and served with local Pinquito beans, salad and French bread dipped in butter. I would be amiss not to include this as one of the reasons to head to Santa Maria!
For the Santa Maria Style Pinquito Beans recipe and more barbecue tips, click HERE.
There's so much more to do in the Santa Maria Valley: you can visit 13 beaches, go hiking, cycling, horseback riding and even venture out to sand dunes!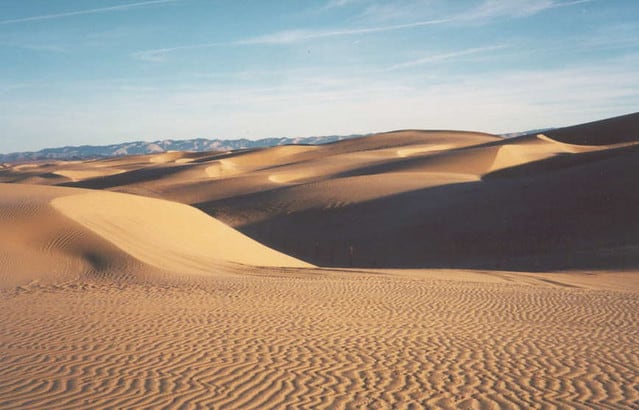 I hope you are able to visit the Santa Maria Valley at some time in the near future if you live nearby (or you make it a point to visit even if you are not so close)! Here are the links to the places mentioned~
Thanks to Santa Maria Valley for offering the opportunity to win this trip. We really enjoyed discovering some of what Santa Maria has to offer! #santamariastyle