A Burns Night menu consists of certain traditional Scottish recipes. I've done all the work for you and put most Burns Night recipes here in one place. You can also learn all you need to know about a Burns Night supper!
As an Amazon Associate and Scottish Grocer affiliate, I earn from qualifying purchases.
What is Burns Night? What is a Burns Supper?
Have you ever heard of Scotland's National Poet: Robert Burns, also known as Rabbie Burns? He is the reason for the celebration of Burns Night on January 25th (his birthday). It's an evening of celebration in honor of this famous Scottish writer and poet which includes the piping in of the haggis, poetry readings, whisky drinking and a Scottish supper (dinner).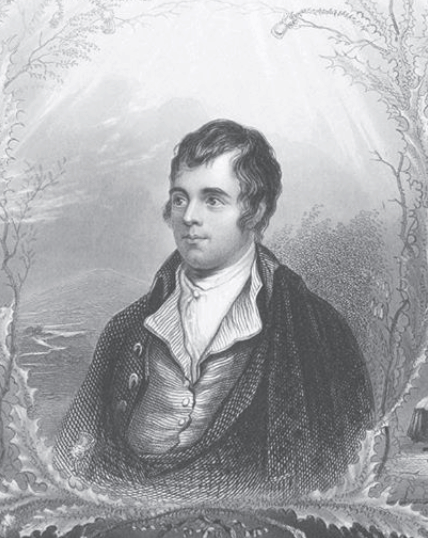 The piping in of the haggis is a central part of the evening where a piper leads the haggis into the dining room from the kitchen, to begin the recitation of "Address to a Haggis", by Robert Burns. A Scot usually "addresses the haggis" and then plunges a knife into the haggis during the recital of the famous poem.
What is Haggis?
All this talk about haggis won't mean anything to you if you've never heard of it before. Haggis is not for the faint of heart (no pun intended) as it contains sheep's heart, liver and lungs IN THE UK. It's typically prepared and then put into a sheep's stomach, which gives it its unappealing look. However, if you're brave enough to give it a try, I bet you'll find (like many others have) that it's delicious!
In the US, you'll have to go with a tinned version like this, because the real deal contains sheep's lung which is banned in the States (since 1971). Don't get me started on this because banning a natural product makes no sense to me when so many ingredients ARE allowed which are banned outside of the US!
GET 10% OFF YOUR ENTIRE PURCHASE BY USING THIS LINK TO THE SCOTTISH GROCER
AND USING "CHRISTINASCUCINA" AS THE DISCOUNT CODE
How Does a Burns Night Supper Begin?
Before the meal begins, Selkirk Grace (which Burns either wrote or is attributed to him) is recited:
Some hae meat, and cannae eat,
And some wad eat that want it,
but we hae meat and we can eat,
And sae the Lord be thankit.
My unprofessional translation:
Some have meat and cannot eat,
And some would eat that want it,
but we have meat and we can eat
So let the Lord be thanked.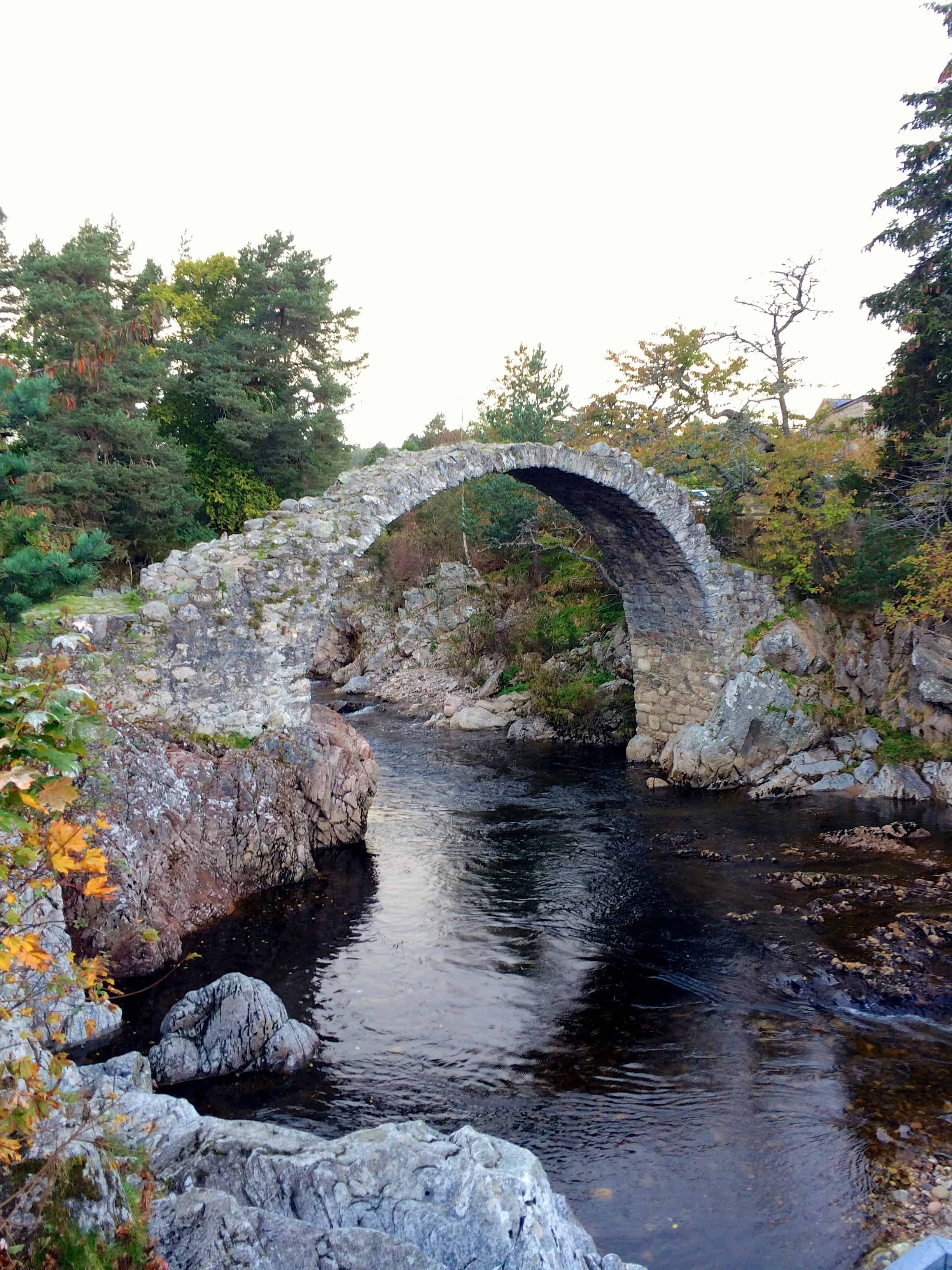 What Happens After Grace?
The starter is served, then the haggis is carried in on a tray following a piper who "pipes in the haggis". The host recites Address to a Haggis, which includes cutting into the haggis with a theatrical air, and everyone gives a toast to the haggis. The main meal is then served, followed by dessert which you can read about below.
What do you eat on Burns Night?
Typically, Cullen Skink (smoked haddock chowder) or Cock-a-Leekie (chicken, leek and rice) soup is served to start the meal. This is followed by haggis, neeps and tatties or roast beef. The dessert is most likely to be Cranachan, a raspberry, oat, cream and whisky concoction, or Typsy Laird, a boozy Scottish trifle. The meal may end with a cheese course, naturally, serving Scottish cheese. (Recipe links are below.)
End of the Burns Night Supper
There are other traditional parts of the evening, including a toast to the lassies and more, but at the end of the night, the event closes with everyone singing Auld Lang Syne. The cup below is called a quaich, a traditional Scottish cup used to signify love, friendship and trust.
Here's a fun idea from reader MJ ~ Fun tip: Have a Scotch whisky tasting
and make attendees read aloud Burn's poems. Hilarity will ensue!
What is on a Traditional Burns Night Menu?
Soup
or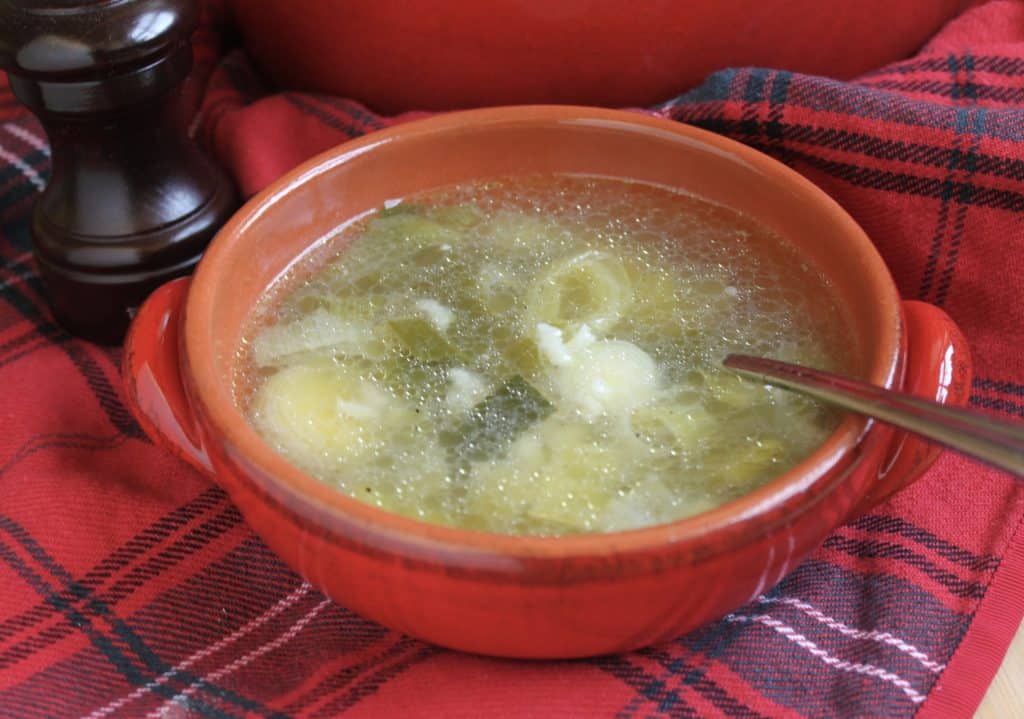 Main Course for a Burns Night Menu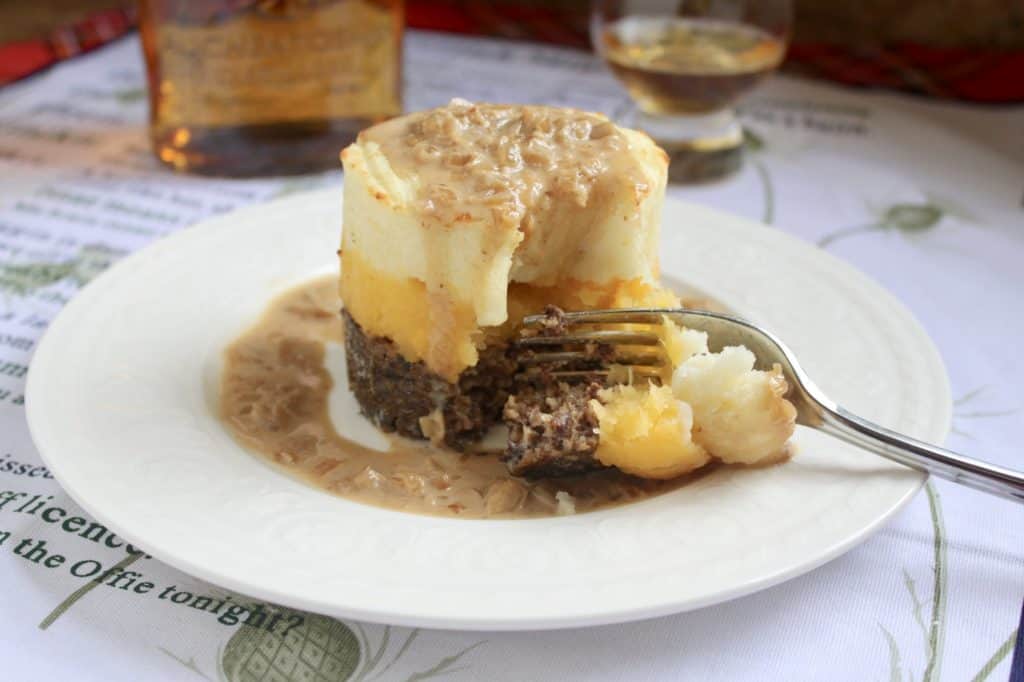 or
or
Dessert for a Burns Night Menu
or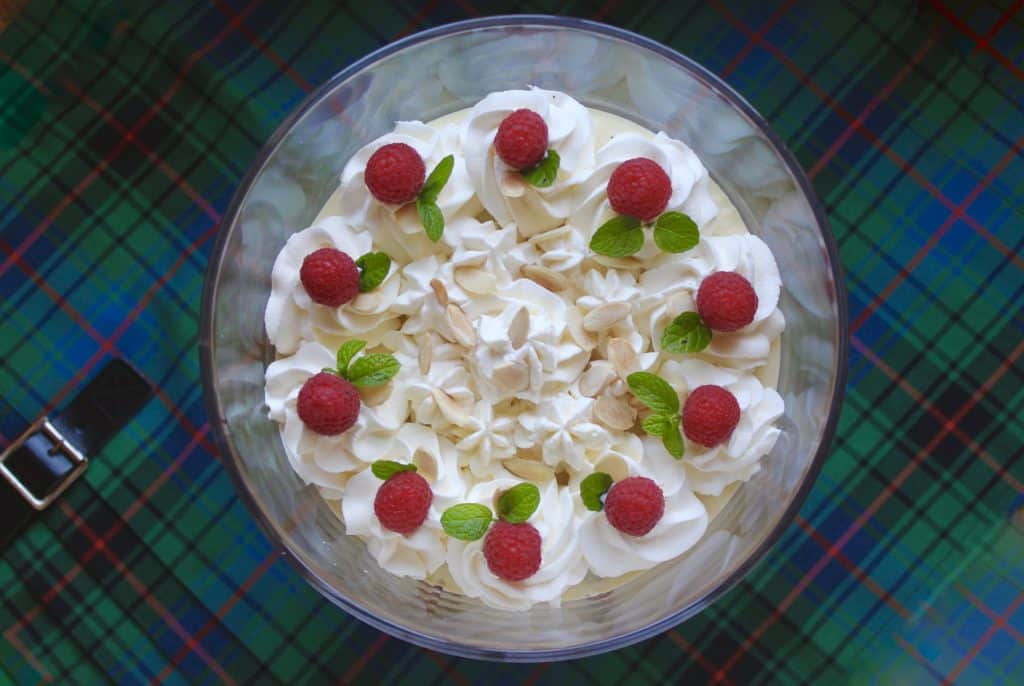 Cheese Course
– Dunlop or Scottish Cheddar served with Oatcakes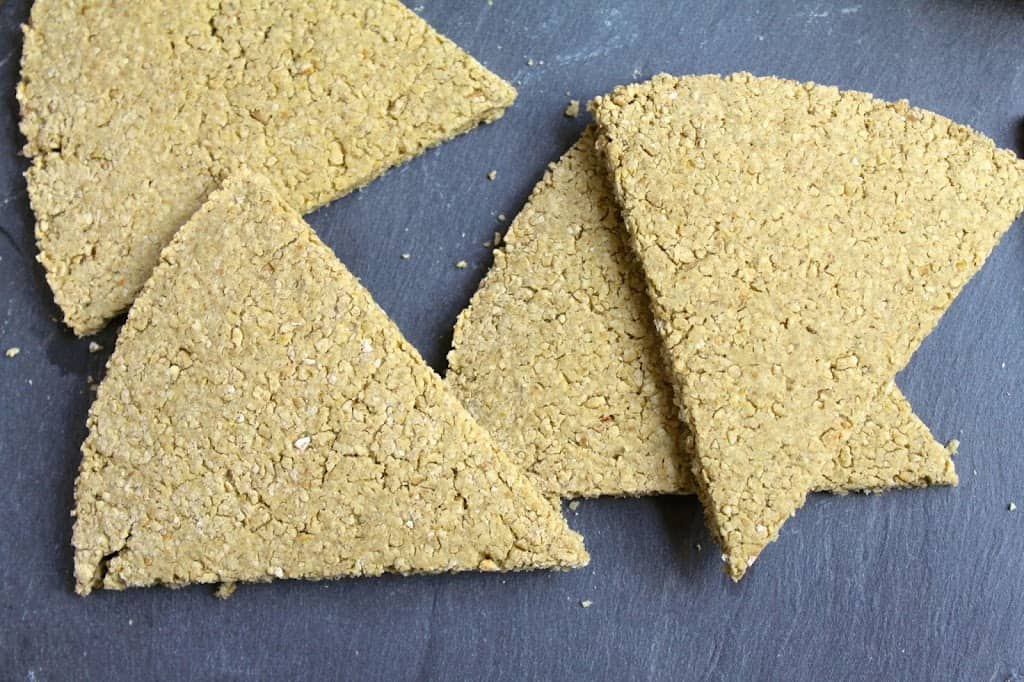 My friend Janice has a haggis, neeps and tatties pie which is great to use up any leftovers from Burns Night!
Lang may yer lum reek!
Hungry for more Scottish recipes? Look no further!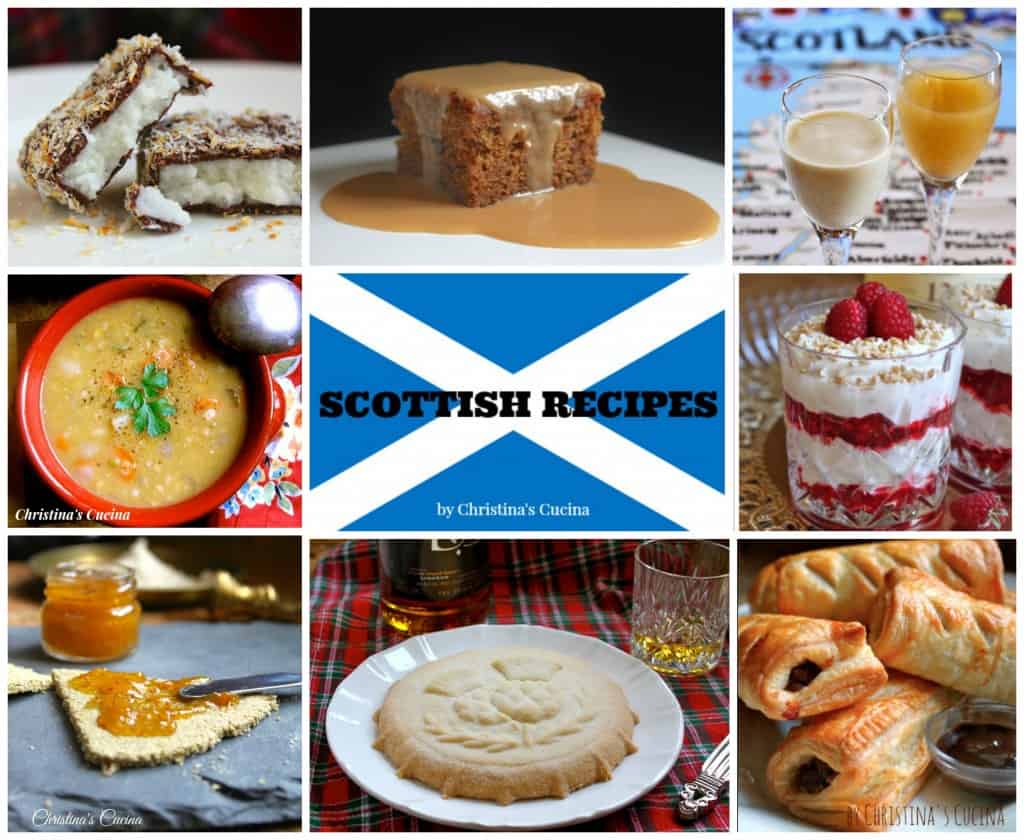 Click for more authentic Scottish recipes.
Sign up for my free subscription below and never miss
another recipe or travel post.
Christina's Cucina is a participant in the Amazon Services LLC Associate Program, an affiliate advertising program designed to provide a means for sites to earn advertising fees by advertising and linking to Amazon.com.