Top Ten Edible Reasons to go to the Christmas Markets in Germany: these should have you booking flights within the hour!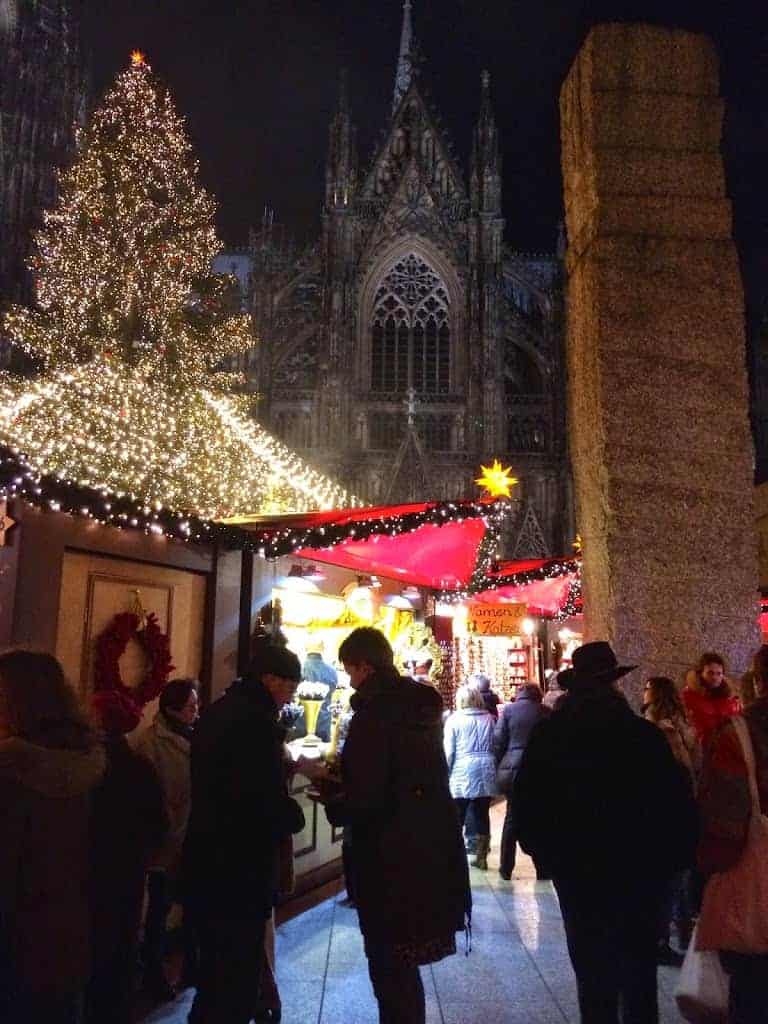 Last December, I took an unexpected trip to Cologne, Germany, one of the many places in Europe which hold Christmas Markets. Let's just say that it was difficult for me to contain myself once I set eyes upon the beautiful, magical scene of red stalls and twinkling lights below the cathedral. I could only imagine all the treasures which awaited my discovery! Mostly I was thinking about food.
Here are the top ten foods I enjoyed immensely at the German Christmas markets, in no particular order. I strongly recommend visiting Germany in December, whether it's this year or sometime in the future.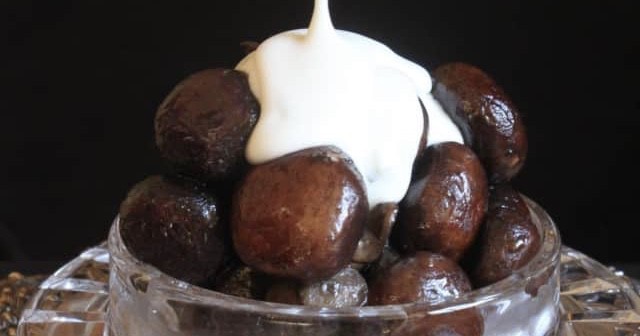 The Top 10 Edible Reasons to go to the
Christmas Markets in Germany
Yes, you can get bratwurst in Germany all the time, but they're not always cooked outside
on grills over hot coals.
2. Mushrooms with Garlic Sauce
Can I just tell you that this is simply "awesomeness in a bowl"? My version of German market mushrooms.
3. Market Plates
When you're at the markets, there's no need to step foot inside a restaurant if you don't want to. Make a copycat charcuterie and cheese board using these wooden boards.
4. Raclette at the Christmas Markets in Germany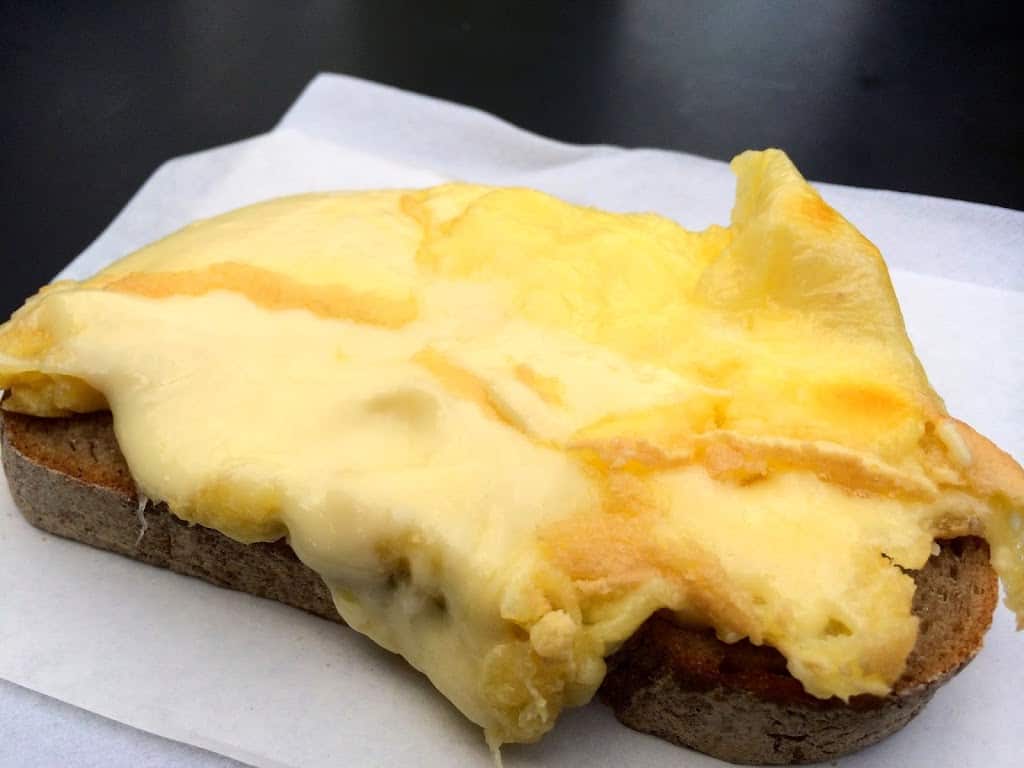 No words. Just tears of joy. Check out my raclette and potato recipe.
5. Baked Potatoes with Herb Butter
This was my dinner one evening and I was in potato heaven.
6. Apfelstrudel (Apple Strudel with Vanilla Sauce)
Warm and wonderful; you absolutely cannot go to Germany and not have apfelstrudel!
7. Baumkuchen (Tree Cake)
The most intriguing way of making a cake that I have ever seen. And it tastes fantastic, to boot!
8. Waffles at the Christmas Markets in Germany
One of the things I loved most was not having to ask if they use real cream. OMG, yes! I have a few waffle recipes, but my favorite is probably the proper Liege waffle recipe.
While I don't have a picture of the German Zimtsterne cookies from the market, I do have a recipe for you for these naturally gluten free, meringue-topped German Christmas biscuits!
10. Stollen
Last, but certainly not least, I present to you a perfect specimen of Stollen.
Bonus: Hot Chocolate
So, technically "potable" and not "edible", but how could I leave this out?
We're talking real hot chocolate, people, and real cream–again!
There are many more market foods which you may fall in love with which are not on my list, as I was not able to try everything I wanted to try, but the German Christmas markets are definitely a food lover's paradise, and I plan to return, over and over again.
Some more food photos, for those of you who can't get enough…
Don't know how this compares to Scottish Smoked Salmon, but it looked great!
I could have eaten half of these myself.
These seemed to be the "hottest" item going, at the market (no pun intended) as the lines for these were the longest and everyone appeared to be eating them more than anything else. However, I didn't find them very appealing as they were too greasy for me (trust me I have no problem with most fried food), but I also found the combination with applesauce not to be to my liking. However, that's what is so wonderful about experiencing other cultures and their food–it's all different or else we'd all be eating the exact same thing!
As you can see, there's something for everyone at the Christmas markets in Germany, and as this kind stranger let me know–it's all good!
Don't miss another recipe or travel post, sign up for my free subscription below!
I promise not to share or sell your email address, ever.
Life in LA…
A beautiful Brazilian Plume Flower in my garden.
Christina's Cucina is a participant in the Amazon Services LLC Associate Program, an affiliate advertising program designed to provide a means for sites to earn advertising fees by advertising and linking to Amazon.com.