Overnight waffles take the morning work out of a special breakfast the next day. This recipe is a favorite and topped with the buttery maple nectarine topping makes them even better!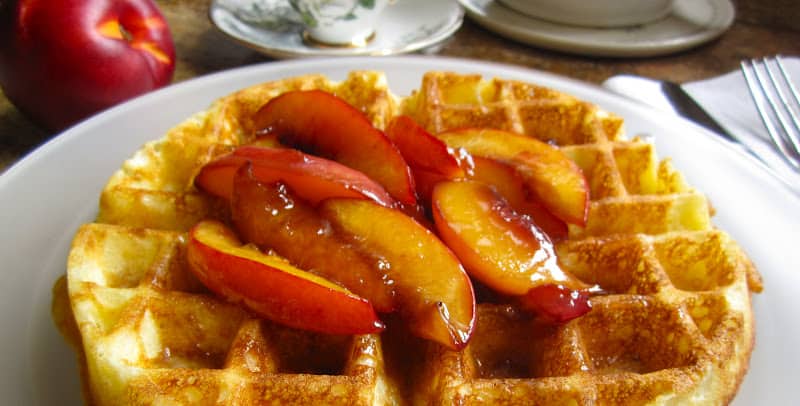 I don't think I've ever met a person who didn't like waffles.
Ever since I had waffles at an all-you-can-eat buffet which were made in the kind of waffle iron that is flipped upside-down, (which I now own!) I've been in love with them!
My cousin Ketie and I often talk about our waffle making experiences, and her husband, Carmen, rolls his eyes and can't believe that we spend so much time talking "waffles." Once, when we were discussing a particular waffle recipe, he told her he was going out to run some errands, and as a joke, I told her to start talking about waffles again as soon as he walked back in!
It was hilarious! I could hear him in the background loudly ranting that he could not believe  that anyone could be talking about waffles for over an hour!
As conversation worthy as waffles are, they are much better on a plate, topped with some sort of sweet, delicious, syrupy fruit concoction!
Here is my take on Mark Bittman's Overnight Waffle recipe, along with my own recipe for a perfect summer nectarine topping! The nice thing is most of the waffle batter is made the night before, so it doesn't take long to get them going in the waffle maker the next morning.
Enjoy!
My version of Mark Bittman's Overnight Waffles
Ingredients:
1/2 tsp. dry yeast
1 1/2 cups (7.5 oz) all purpose flour
1/2 cup (2.5) oz whole wheat flour
2  tbsp. sugar
1/2 tsp. salt
1  cup (8 oz) milk and 1 cup (8 oz) buttermilk
1/2 cup (4 oz) butter, melted and cooled
1/2 tsp. vanilla extract, optional (I would say lemon juice would be good if omitting vanilla)
NEXT MORNING
In a large bowl, combine all the dry ingredients and mix well. Then mix in the milk, butter and vanilla (or lemon juice.) Cover with plastic wrap and leave overnight at room temperature.
The next morning, stir in the egg yolks.
Beat the egg whites in a separate bowl until soft peaks form, then gently fold into the waffle mixture.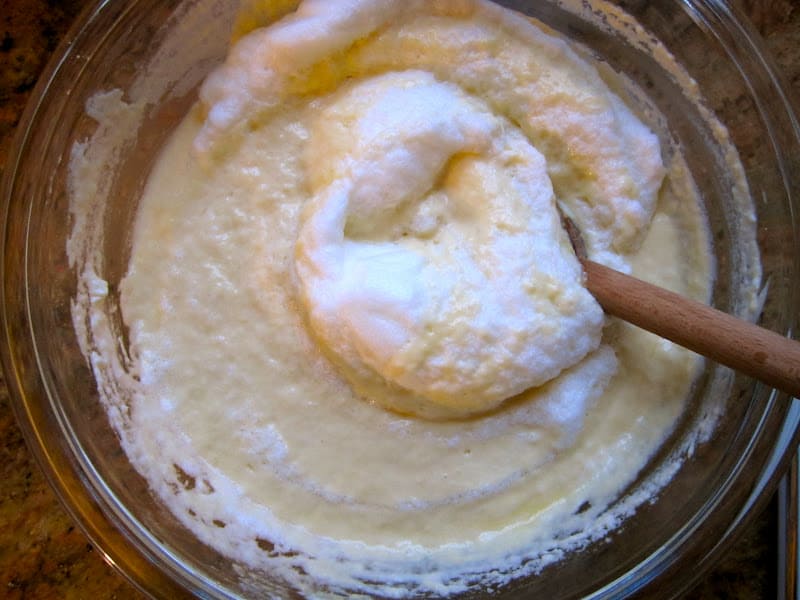 Oil the waffle maker if needed, and preheat.
Pour batter into waffle maker and cook until done, about 3-5 minutes.
Serve immediately or keep warm in oven.
Christina's Buttery Maple Nectarine Topping
Ingredients to top 2 to 4 waffles
2 ripe nectarines, sliced (peaches may be substituted)
2 tsp butter
2 tbsp brown sugar
1/2 cup real maple syrup
(splash of Grand Marnier, optional)
Put butter and nectarines in saute pan over medium low heat.
Cook gently for about 2 minutes, then add the remaining ingredients, (except Grand Marnier, if using.)
Simmer gently about 2 minutes, and remove from heat. (Add Grand Marnier, if desired.)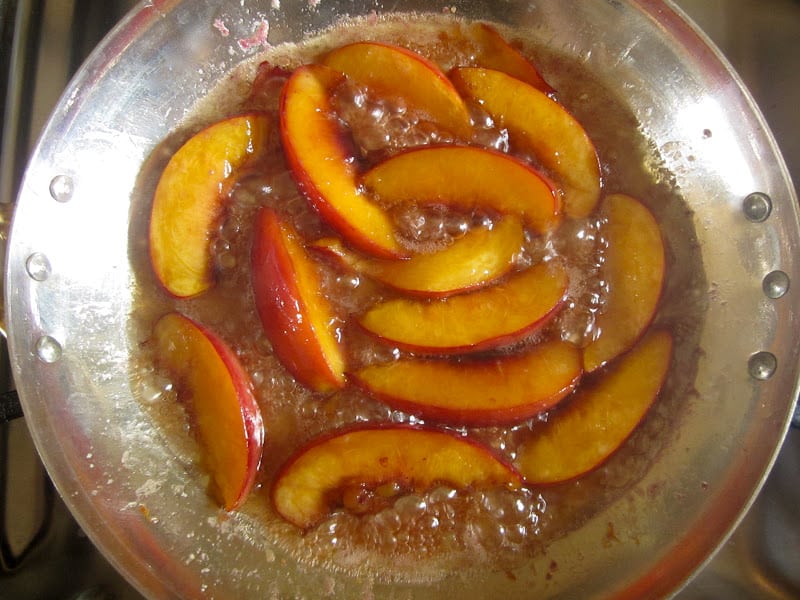 Pour topping on waffles and serve immediately. You'll be making these overnight waffles more than once, I'd hazard to say!
Don't have a cool waffle maker? This is the one I have, and I love it!
Don't miss another recipe or travel post, sign up for my free subscription below!
I promise not to share or sell your email address, ever.
Christina's Cucina is a participant in the Amazon Services LLC Associates Program, an affiliate advertising program designed to provide a means for sites to earn advertising fees by advertising and linking to Amazon.com, with no added cost to you.