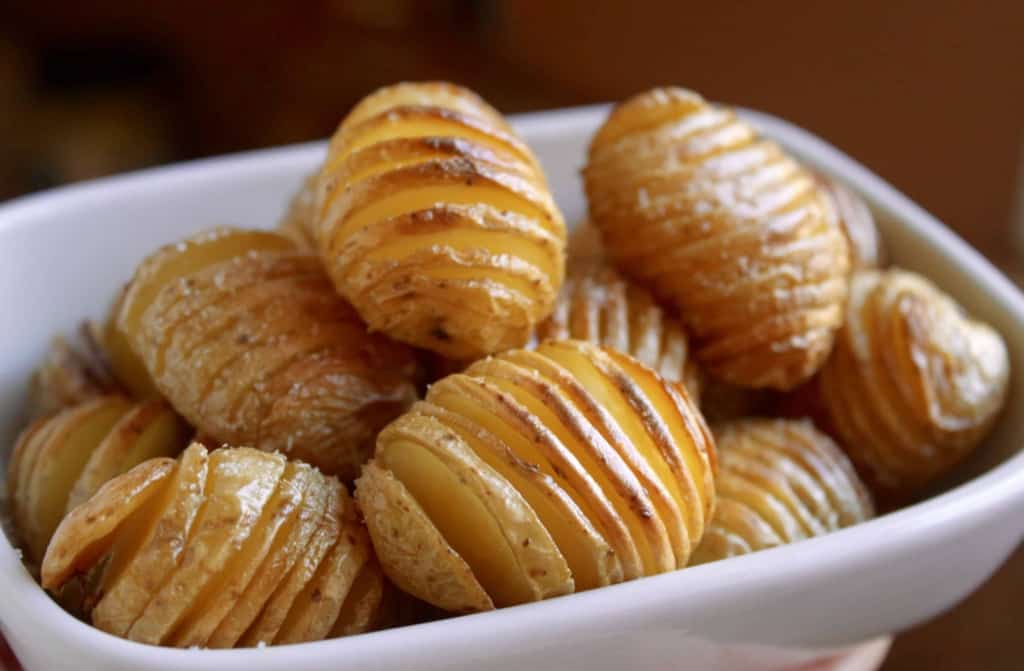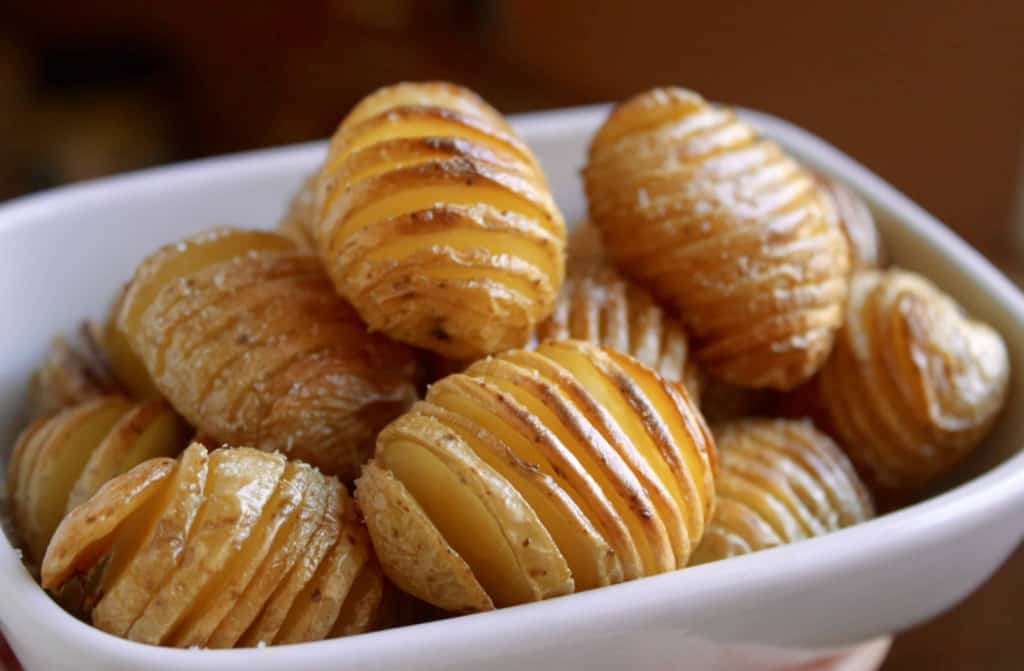 This summer, I was fortunate enough to be invited to an event called "Trufflepalooza."
You may be thinking it involved lots of chocolate, which was both my husband and mother's train of thought, but it didn't. "Trufflepalooza" is an annual event created by Erika Penzer Kerekes of In Erika's Kitchen which she initiated four years ago. She creates lots and lots of truffle dishes (the mushroom kind) and invites all her food blogger friends and their families to partake in enjoying their deliciousness…in essence: it's a BIG mushroom party!
This year, Erika made 17 (yes, SEVENTEEN) different truffle creations ranging from Wild Mushroom Soup with Truffles to Truffled Chocolate Truffles. The amazing truffles were hand delivered by Andrea of Sabatino Tartufi.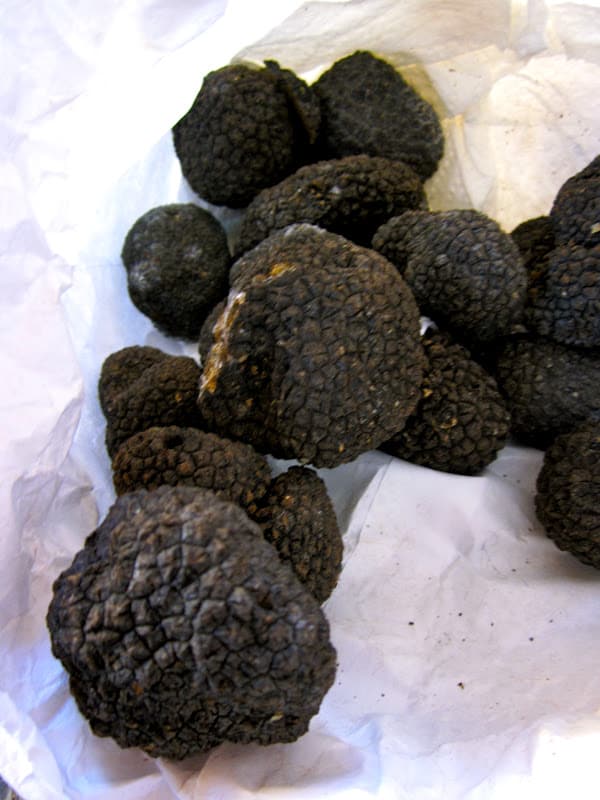 I must admit, out of all 17 of the truffle dishes Erika made, one was my absolute favorite: her Tiny Truffled Hasselback Potatoes! I told Erika that I almost did a dance when I tasted the first one, which is saying something, considering there were over 100 people in her house!
If you love crispy, roasted potatoes, these little gems should be at the top of your "to try" list! Once roasted with some olive oil, they are covered in truffle butter and truffle salt. Erika also added shaved fresh truffles, but since I didn't have any on hand, (imagine that!) I used jarred Sabatino Truffles with President unsalted French butter, and Sabatino Truffle Salt.)  I made these for friends and family who came for dinner, and they were the hit of the evening!
You'll find Erika's recipe below, but I've added some tips and pictures. If you make these, let us know how you liked them; I'm guessing they're going to be one of your "go-to" recipes for a unique appetizer, or a show-stopper side dish!
Tiny Truffled Hasselback Potatoes
When cutting the tiny potatoes, I found that using a wooden skewer works perfectly.
Hold the skewer next to the potato when slicing to stop the knife cutting all the way through.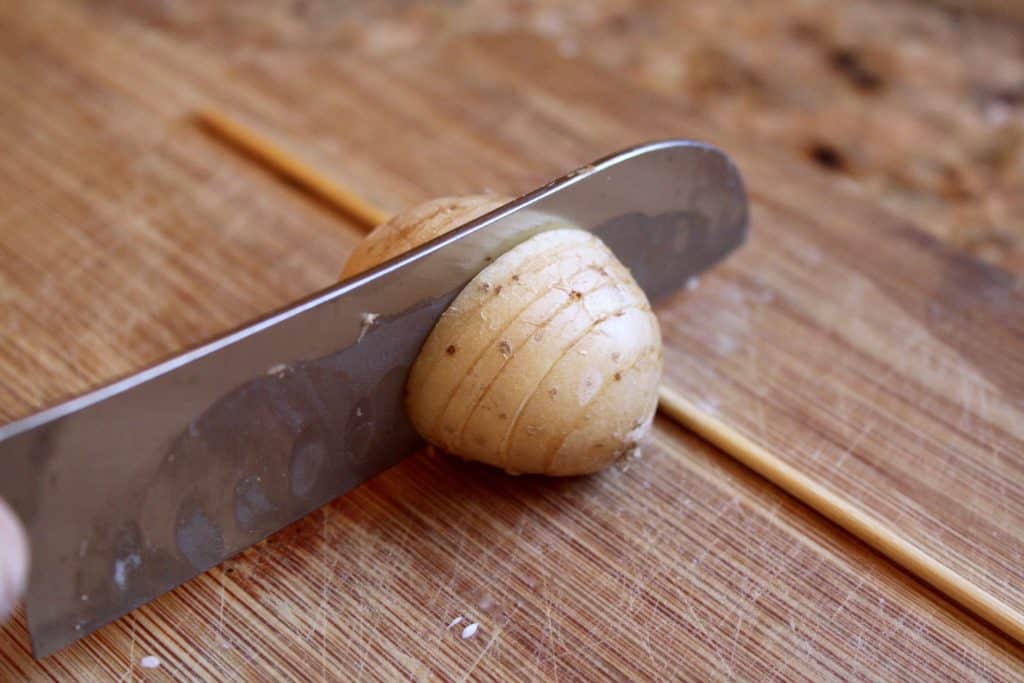 Toss in a bowl with olive oil.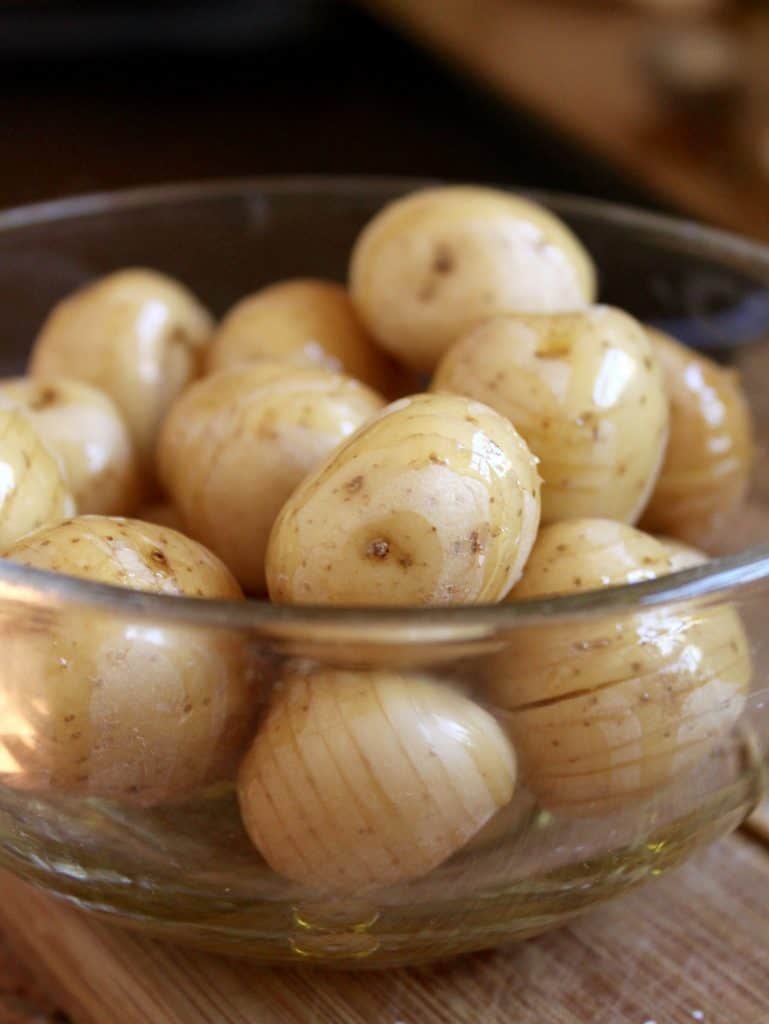 Ready for the oven, with olive oil.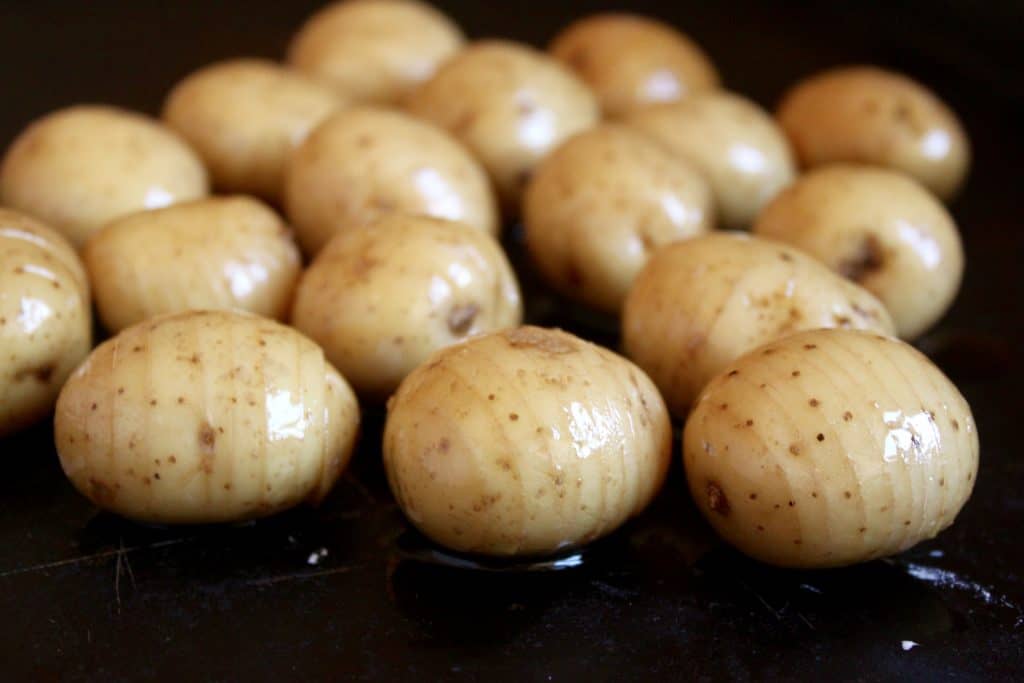 Just out of the oven, before adding the truffle butter and salt.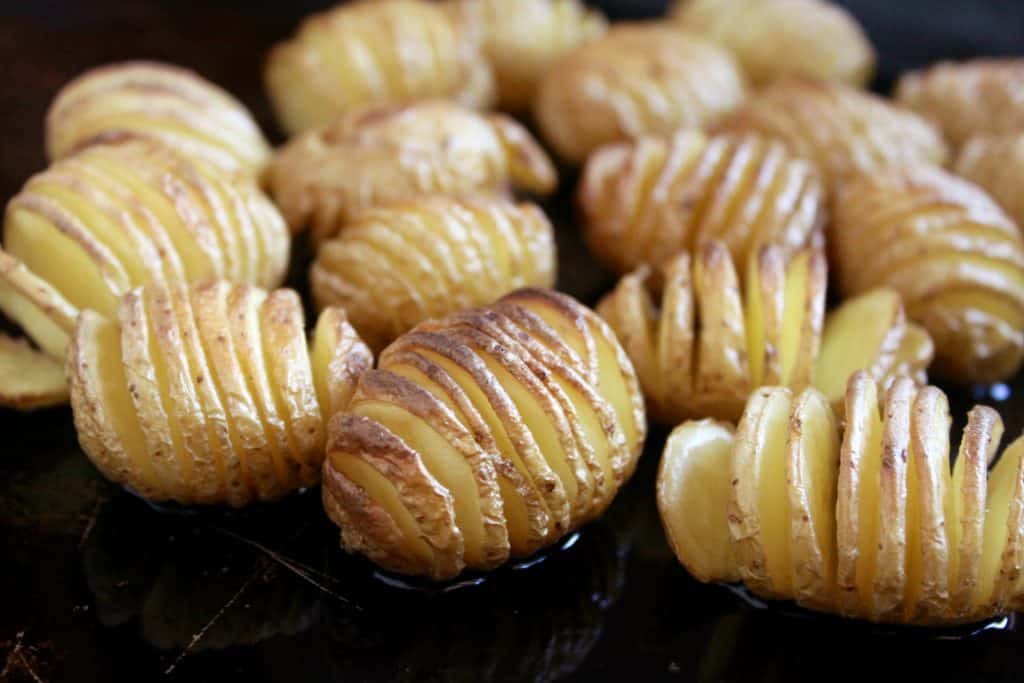 Ready to be devoured!!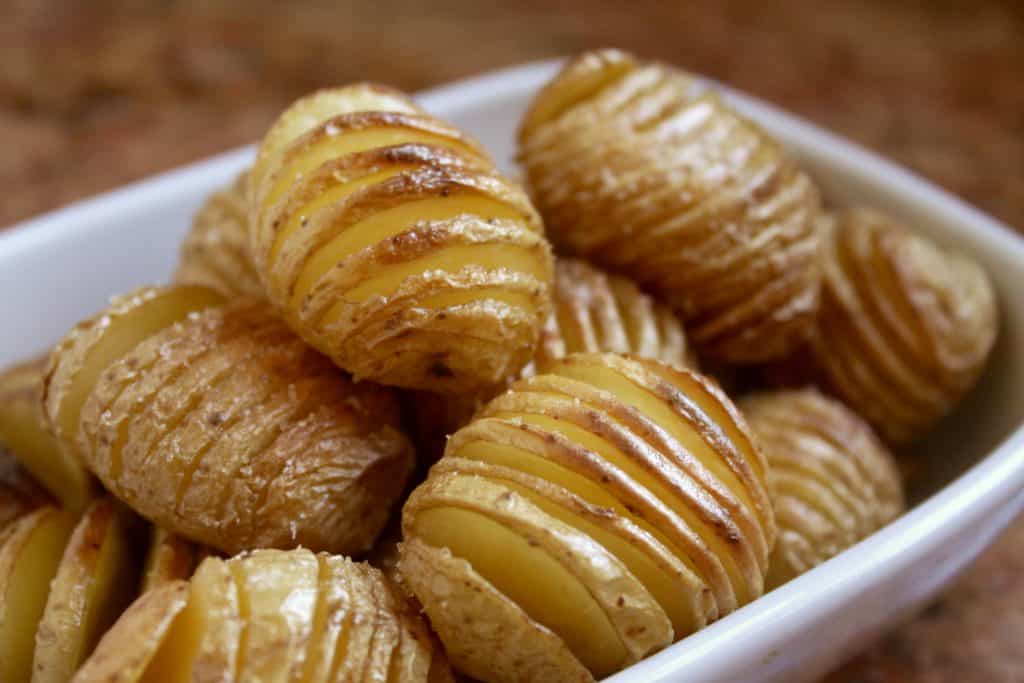 Don't miss another recipe or travel post, sign up for my free subscription below!
I promise not to share or sell your email address, ever.