These authentic Italian Christmas Eve and Christmas Day recipes will help you to plan a holiday just like my Nonna Chiarina used to have.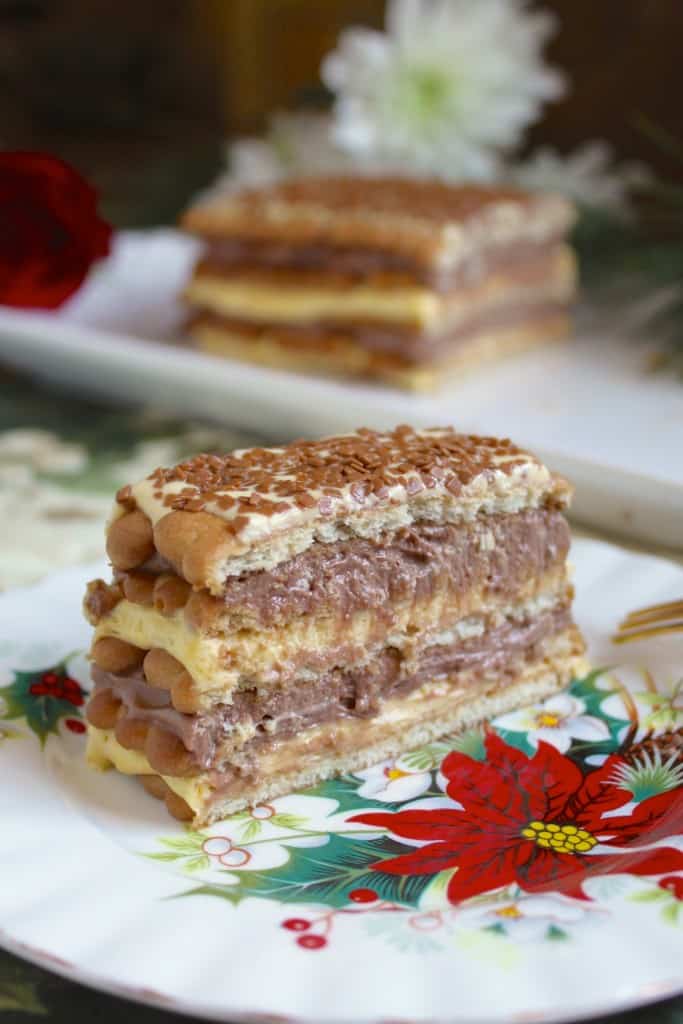 Originally published December 16, 2016.
The following Italian dishes are the types of food my southern Italian family (some of whom are now all over the globe) makes at Christmastime, both Christmas Eve and Christmas Day.
They may not be exactly the same as other southern Italian families' recipes, but I can assure you one thing: they are authentic. Nonna taught my mother how to make most of these recipes, and my mother taught me. I hope you enjoy them and find something to add to your Christmastime menu. Maybe you can even introduce some dishes to start an Italian tradition in your own home. Buon Natale!
Click on the photos for the recipe.
Italian Christmas Eve Dishes
As is the tradition in Italy, the Christmas Eve meal consists mainly of seafood and no meat. Often called Feast of the Seven Fishes (Cena della Vigilia).
Insalata di Baccalà ~ Salt Cod Salad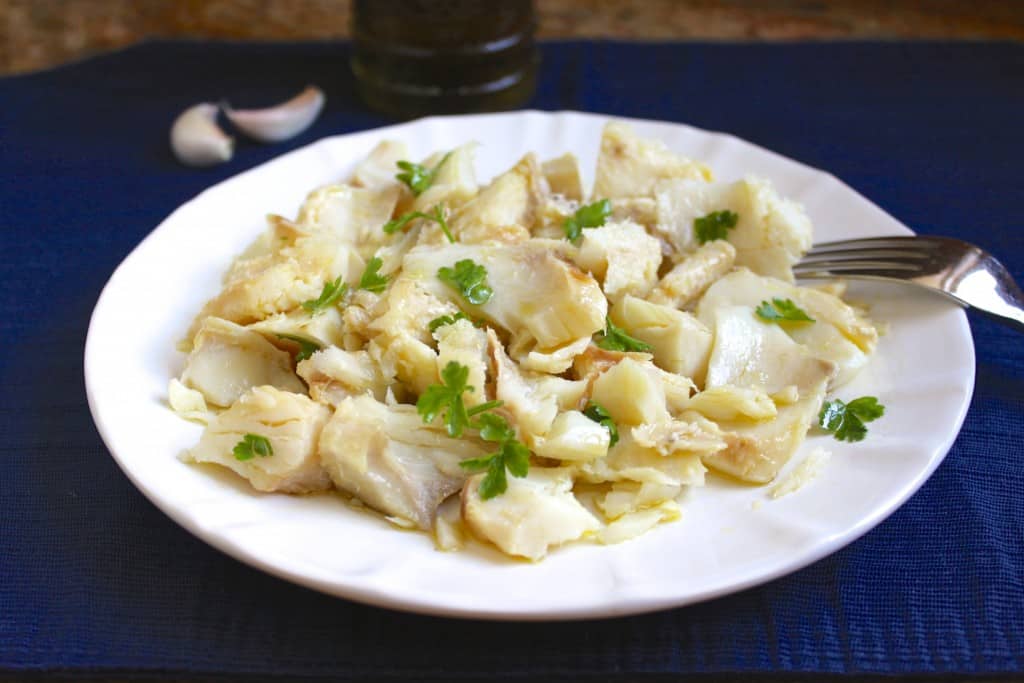 Deep Fried, Battered Salt Cod ~ Very delicious!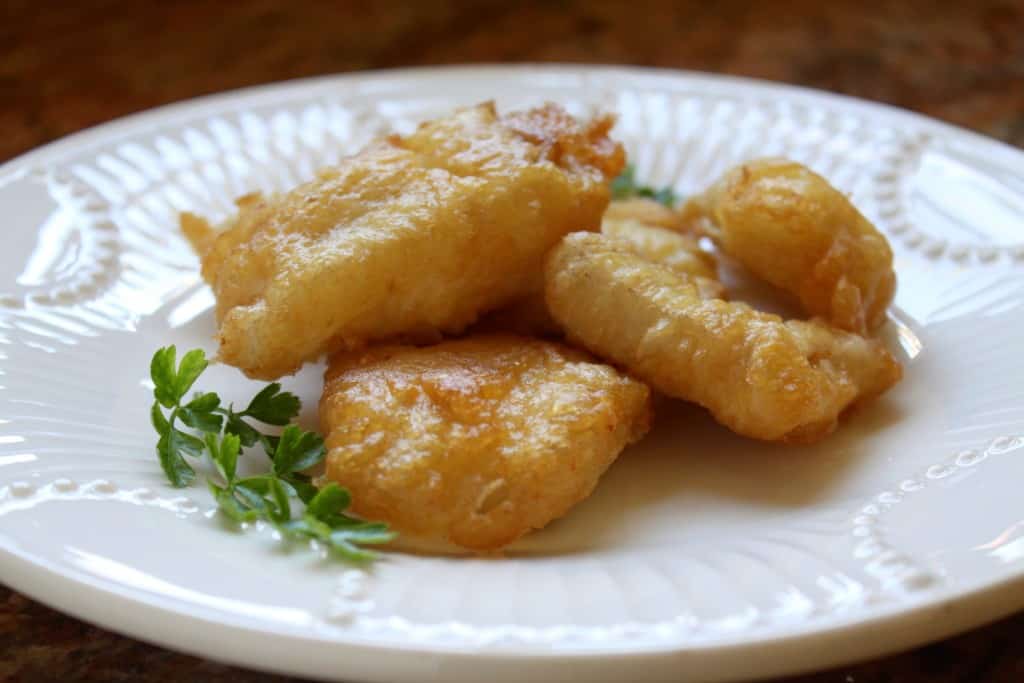 Spaghetti with Anchovies ~ Super quick and easy recipe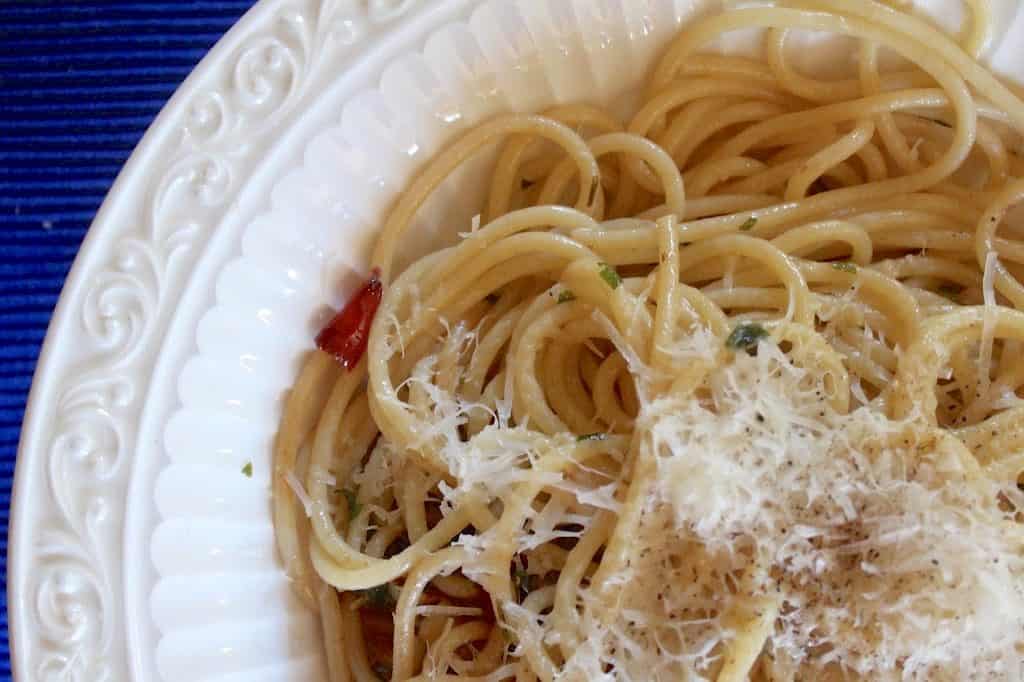 Oven-Baked Fish -White fish topped with tomatoes, breadcrumbs and spashed with vinegar, this is a super easy yet delicious seafood dish.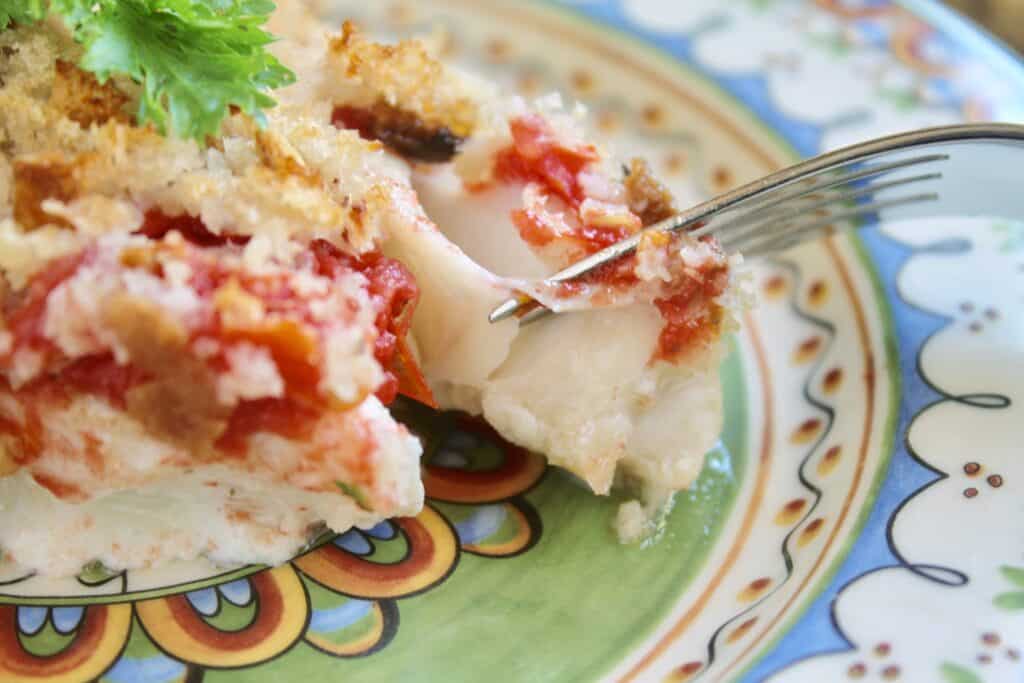 Linguine and clams – Nonna didn't make this, but families nearer the coast would (spaghetti alle vongole).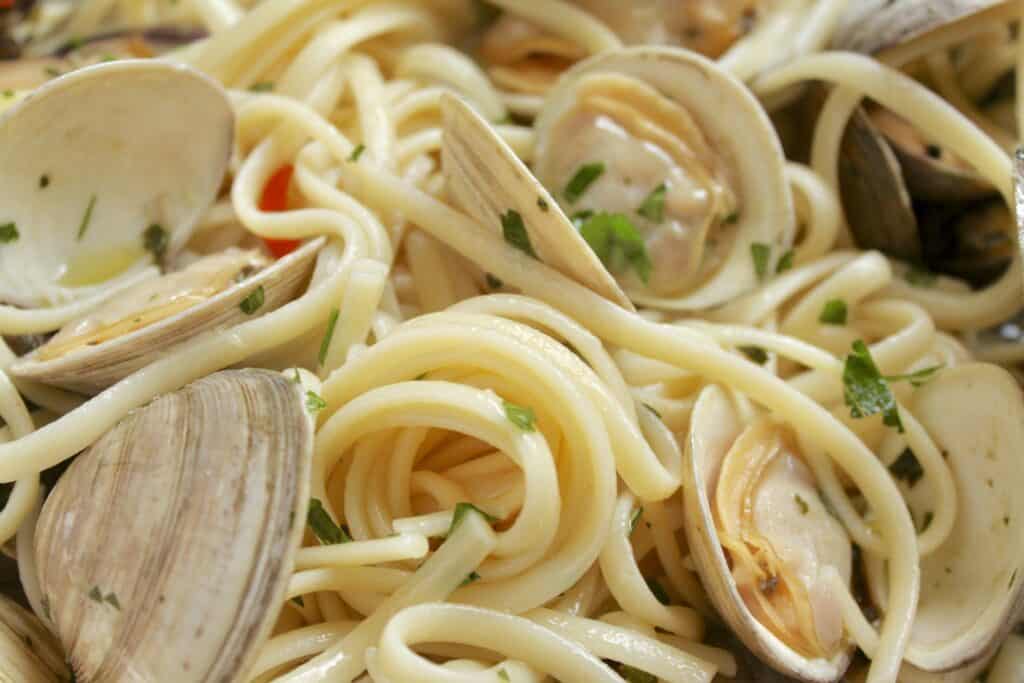 Frittelle ~ called many different ways, these are Italian style Christmas doughnuts
Christmas Day Dishes
Lupini with Olives ~ Super healthy and nutritious snack
Chicken Soup with Grattini all Uovo ~ Homemade pasta for soup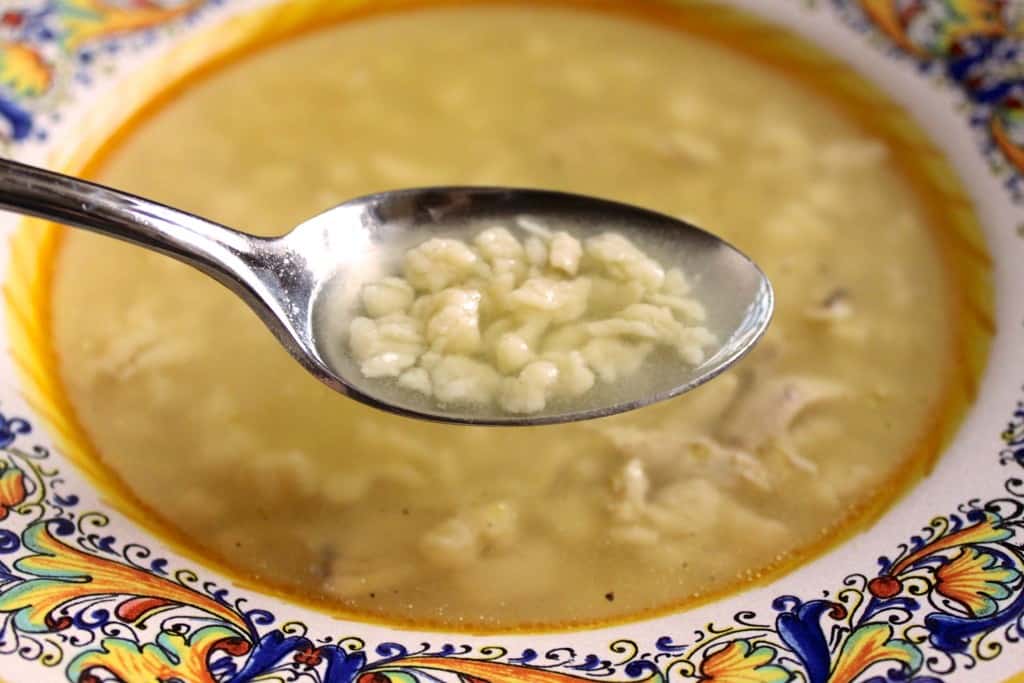 Cioffe ~ Light and crispy fried ribbons of slightly sweetened pastry.
Cicerchiata ~ Cioffe, made and served in a different style.
Pizzelle ~ Crisp, flat pastries made in a special pizzelle iron.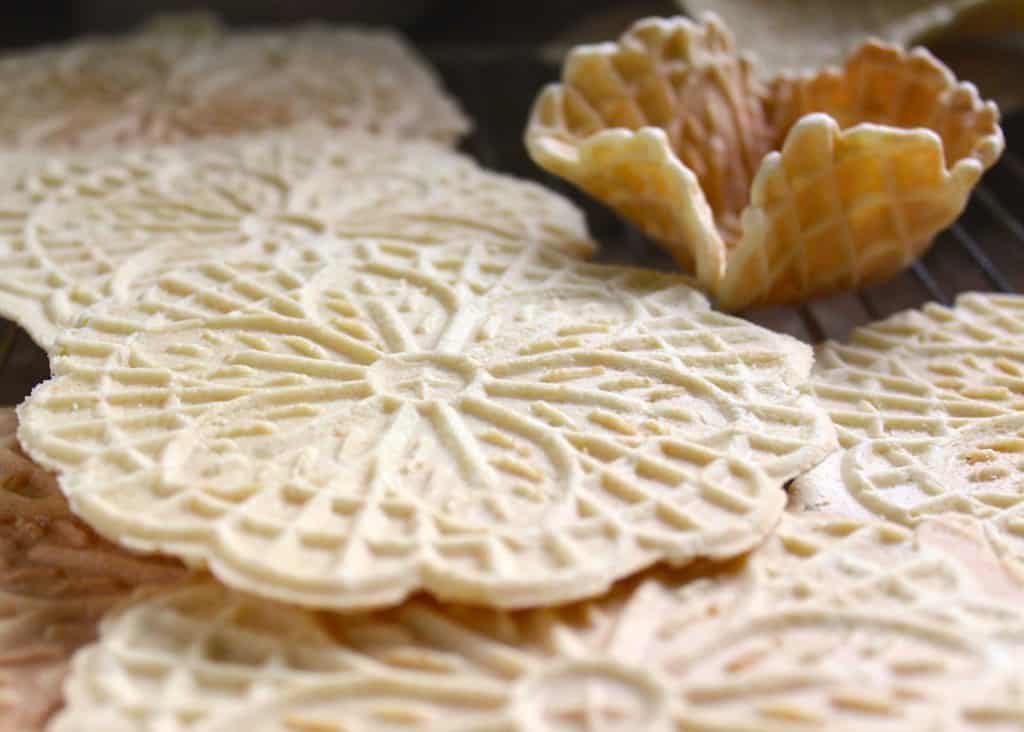 Zuppa Inglese ~ A no bake dessert made from biscuits/cookies.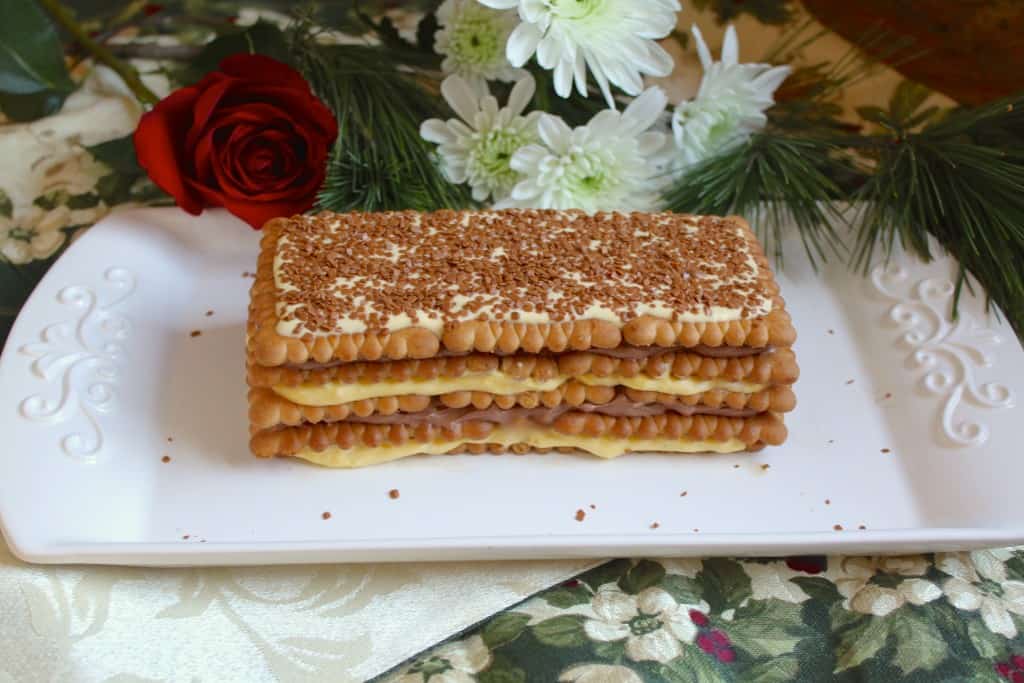 Panettone~ A very traditional lightly sweetened yeast bread. No Italian Christmas is complete without this classic Italian bread which is almost like a cake.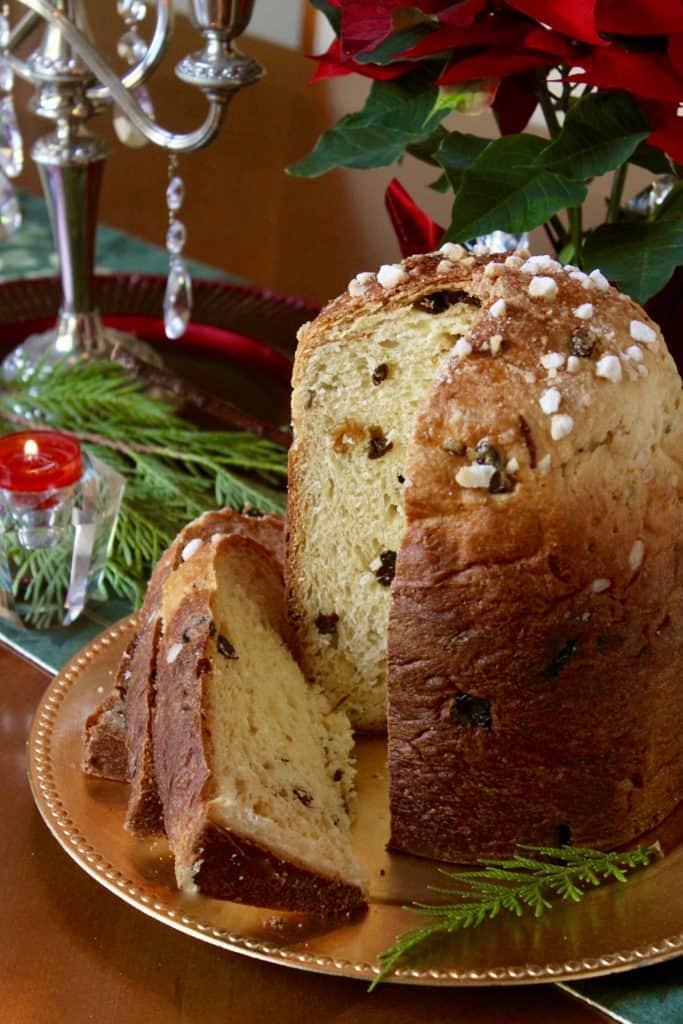 Ceppo di Natale or Tronchetto di Natale ~A Yule Log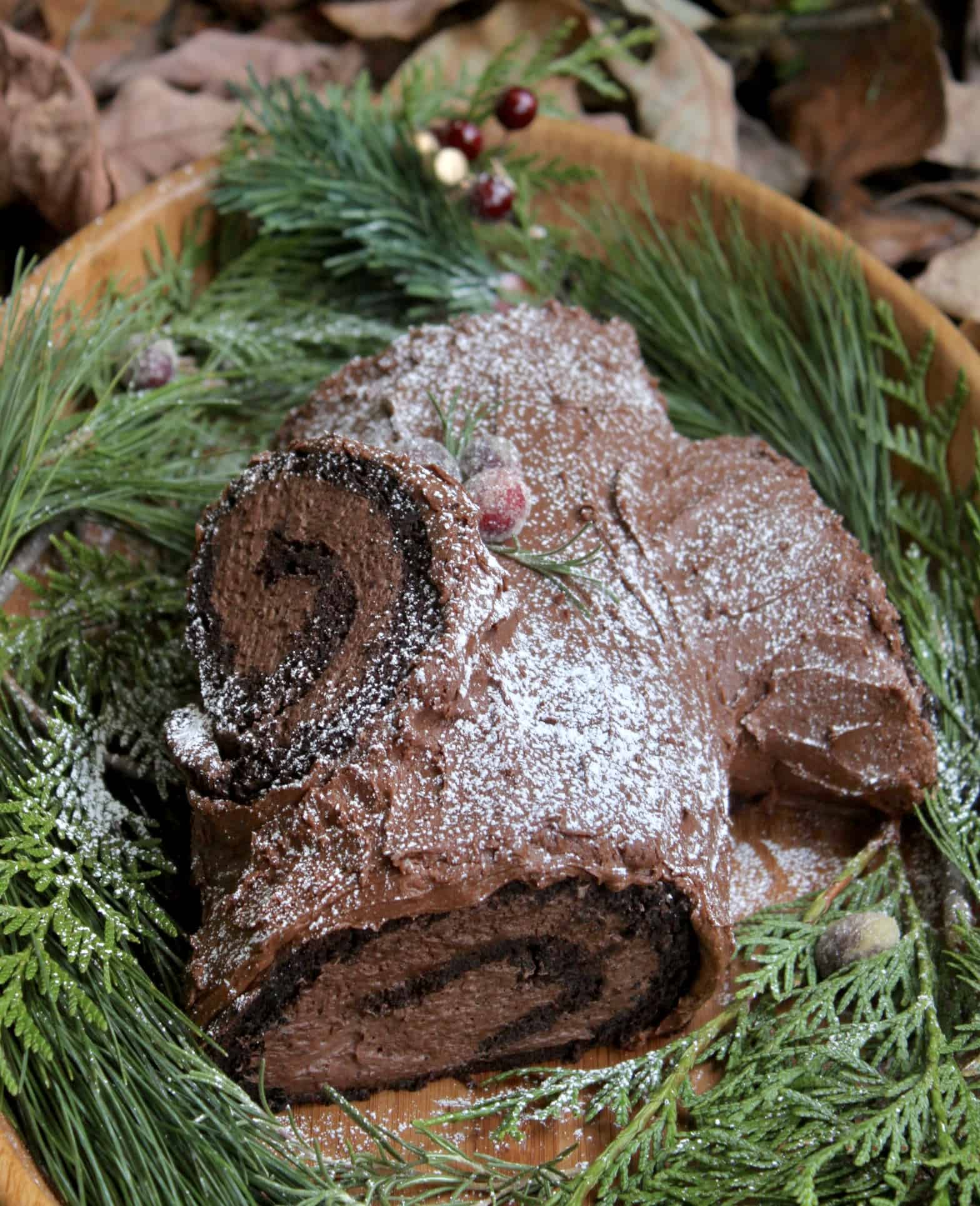 Zuccotto ~ a pumpkin shaped dessert that is lined with sponge cake and filled with cream.
I'll keep adding to this post as I publish more authentic recipes for the holidays, so check back every now and then.
If you'll be doing any gift buying, check out my Amazon shop and my gift list for foodies and travelers.
Thank you!
Here is my 2020 Gift Guide with a focus on small business.
Don't miss another recipe or travel post, sign up for my free subscription below!