This Italian salt cod salad is a simple dish that is traditionally made during Lent.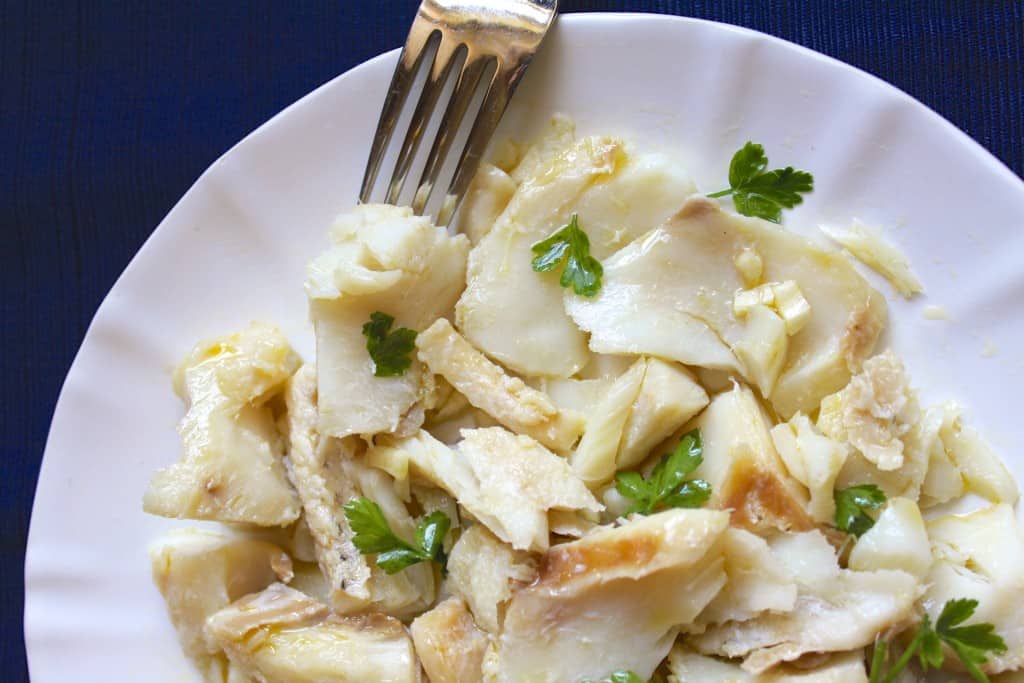 As promised, here is my mother's other baccalà recipe, in addition to her Deep Fried, Battered Salt Cod from last week.
My mother said Nonna called this a name that was something like "white", which doesn't translate very well to English, so I gave it the name as being a salad, but it's not really a salad. This dish is a bit easier than the battered baccalà because there's no batter to make, or deep frying involved. Instead, the salt cod is boiled, after being soaked, and broken up into pieces and mixed as you would a salad. Only four ingredients make this wonderful side dish, main or salad–however you want to serve it.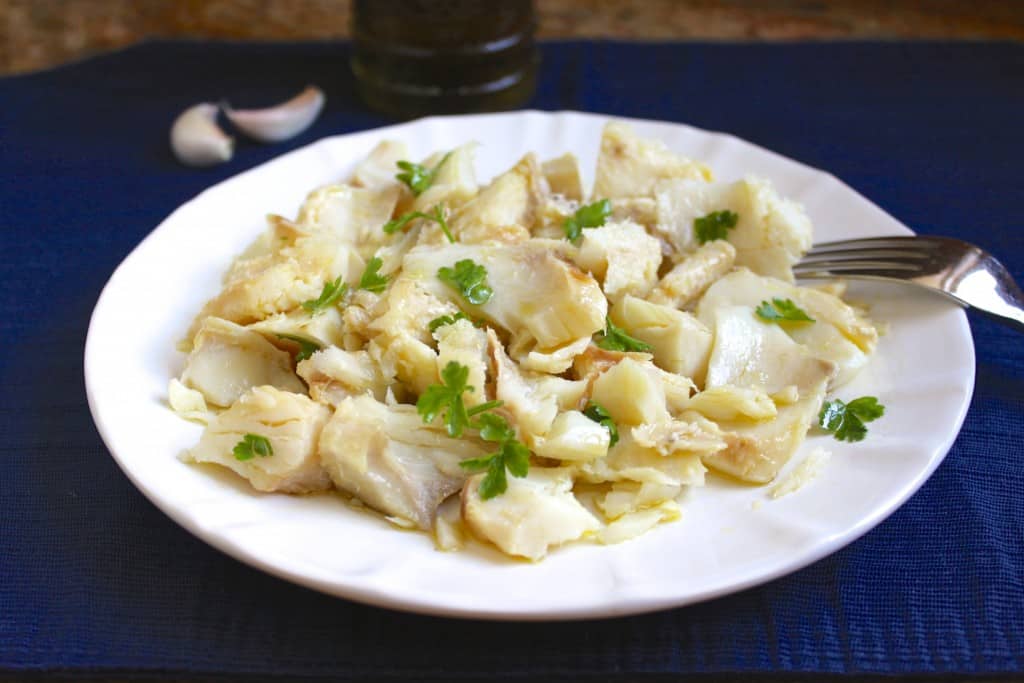 Insalata di Baccala (Italian Salt Cod Salad)
recipe by Lidia Conte
Ingredients
salt cod, soaked for 12 to 36 hours, depending on the thickness (rinse 2 or 3 times and one more time when removing from the water)
1 to 3 tablespoons, extra virgin olive oil
1 to 3 cloves of garlic
some chopped, fresh parsley
Place the presoaked fish in a pan of cold water and bring to a boil. Cook for 4 to 5 minutes, or longer if the fish is a thicker piece, as long as it is cooked properly.
Remove the fish and allow to drain well and cool. Break the piece or pieces of fish into bite sized pieces.
Place on a serving plate or in a bowl. Sprinkle with parsley, garlic and drizzle generously with extra virgin olive oil.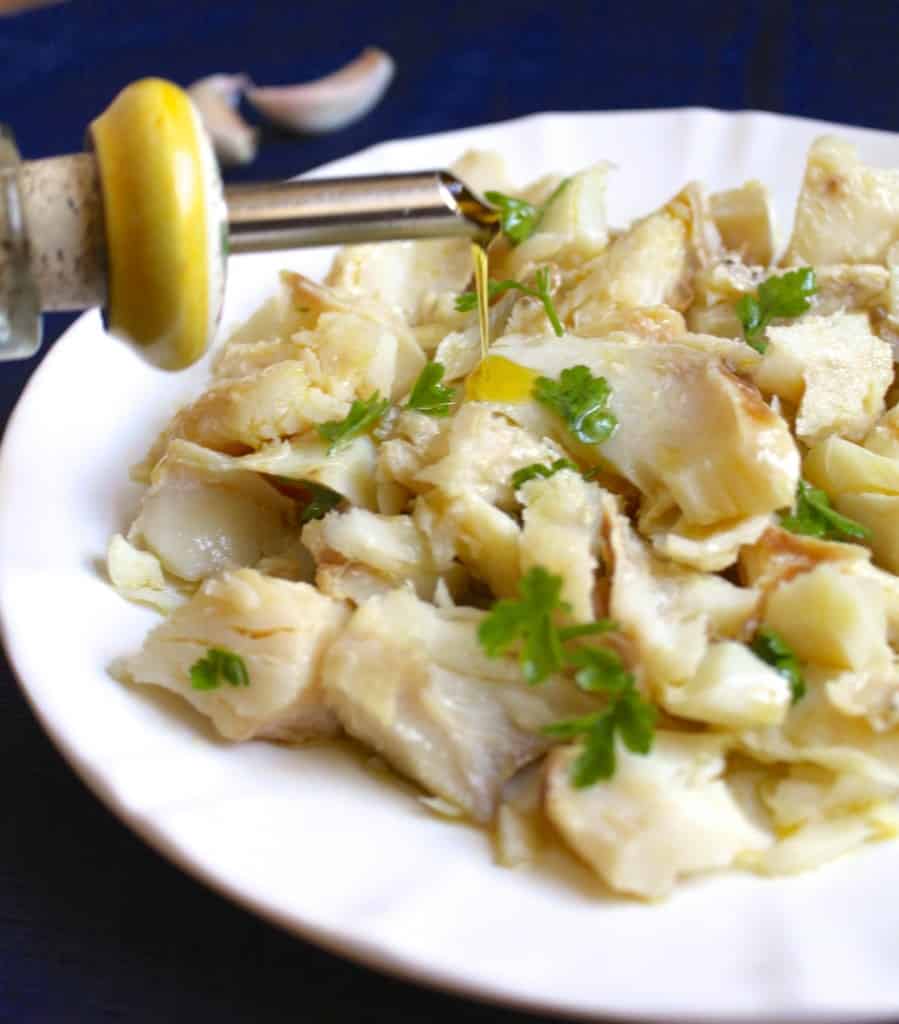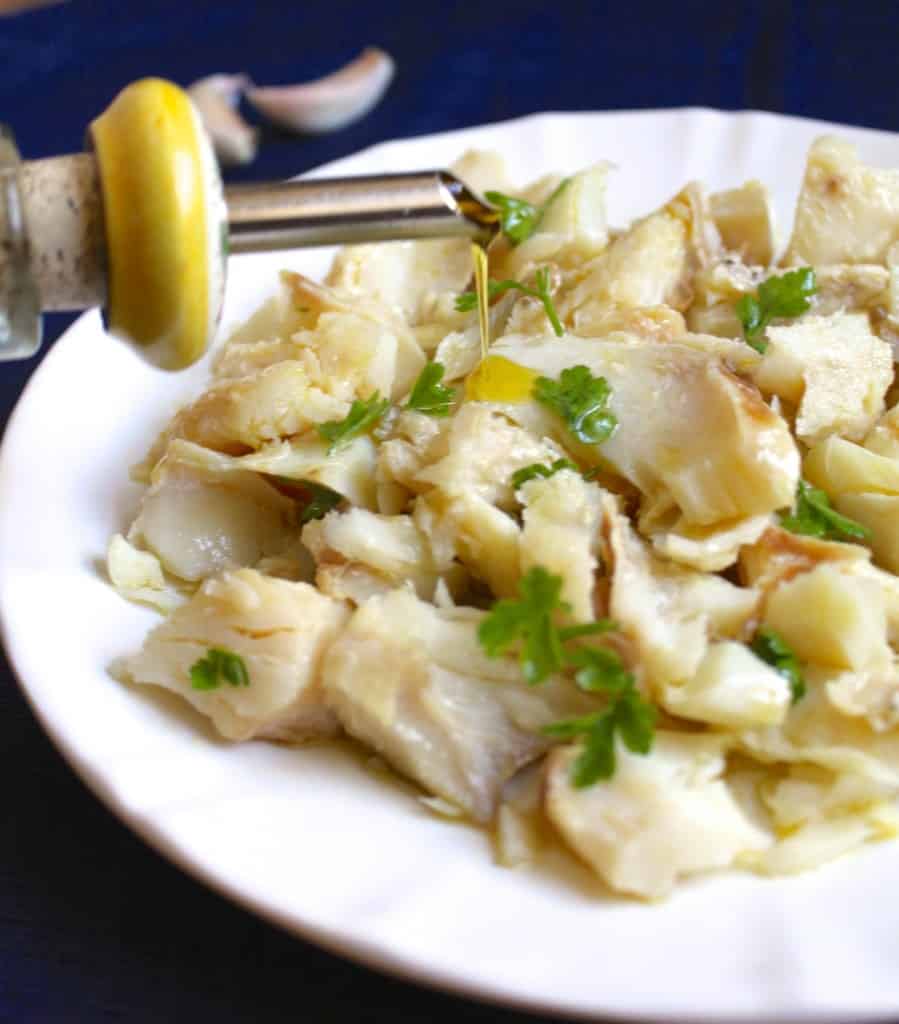 Toss gently and serve. Keep leftovers refrigerated.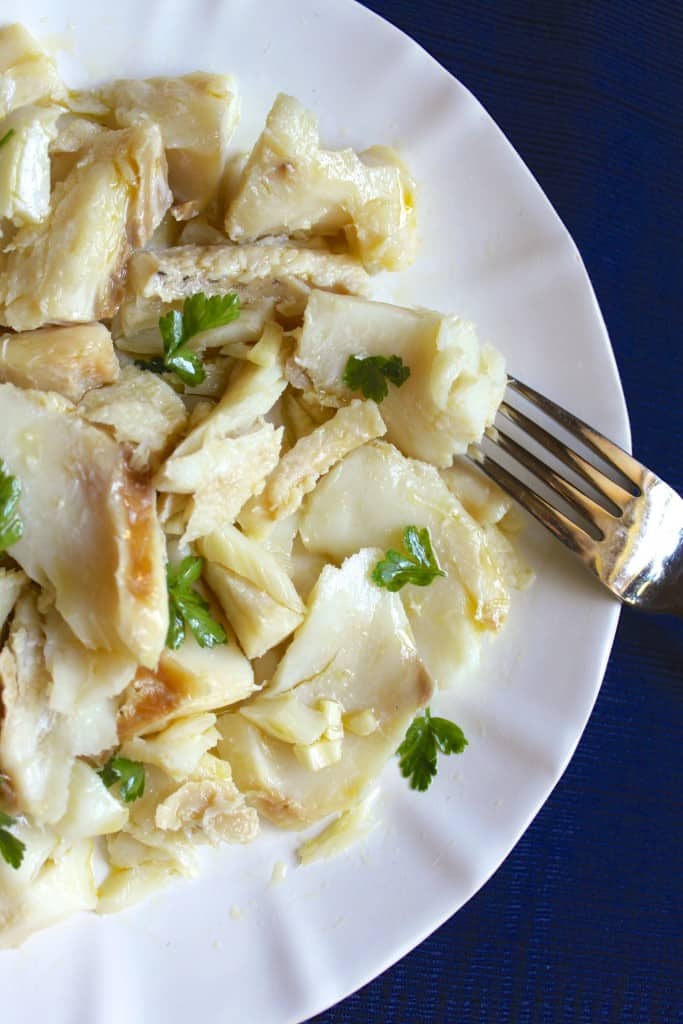 Don't miss another recipe or travel post, sign up for my free subscription below!
I promise not to share or sell your email address, ever.