Antoni Gaudí is a major figure in Barcelona's city history and current architectural landscape. In fact, La Sagrada Familia can be seen towering above the city from many vantage points.

Before my first trip to Barcelona last December, the name Antoni Gaudí was recognizable to me, but I honestly didn't know anything about him.
Who is Antoni Gaudí?
After my Barcelona visit, I have the most profound admiration for this man, and I am immeasurably impressed and awed, not only by his architectural masterpieces, but for the way he lived his life.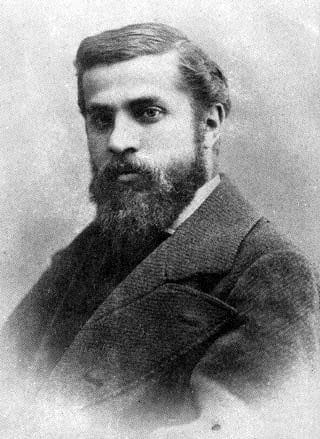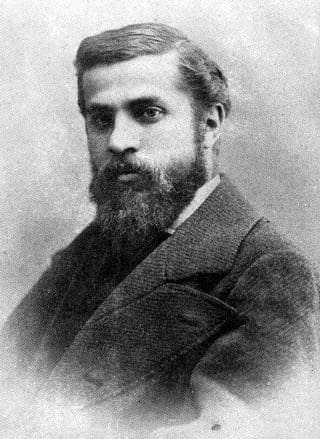 My friend Cathy (She Paused 4 Thought) advised me before I went, "Go see anything Gaudí."  Now, I understand completely.
There's so much to share, I honestly can't do it all in one post, so I'll give you a little background on Gaudí himself, then show you some photos of his work. If this intrigues you, I'll leave links at the bottom for you to further research the architect and his creations in Barcelona and beyond.
Need a hotel recommendation in Barcelona Look no further.
Learn About Gaudí
I visited the Gaudí Exhibition Center which is right next to the Barcelona Cathedral, and would highly recommend it. This is a museum displaying documents, models and pieces of Gaudí's tools and examples of his work, such as furniture and smaller scaled items. On another day, I learned more about his personal life by visiting The Gaudí House Museum, adjacent to Parc Güell. It would be difficult to choose which one I like more as I learned so much about the architect at both museums.
Antoni Gaudí was born in 1852, never married, and was a very devout Roman Catholic, often incorporating chapels into his building designs.
As a child, he was very ill and was bedridden for long periods of time. It is surmised that all this time he had spent staring out his window at nature was what inspired him to incorporate natural elements of flora and fauna into most of his works. He felt that God was in nature, and nature in God, so his use of these features in his architectural designs was a way of paying homage to God in his creations.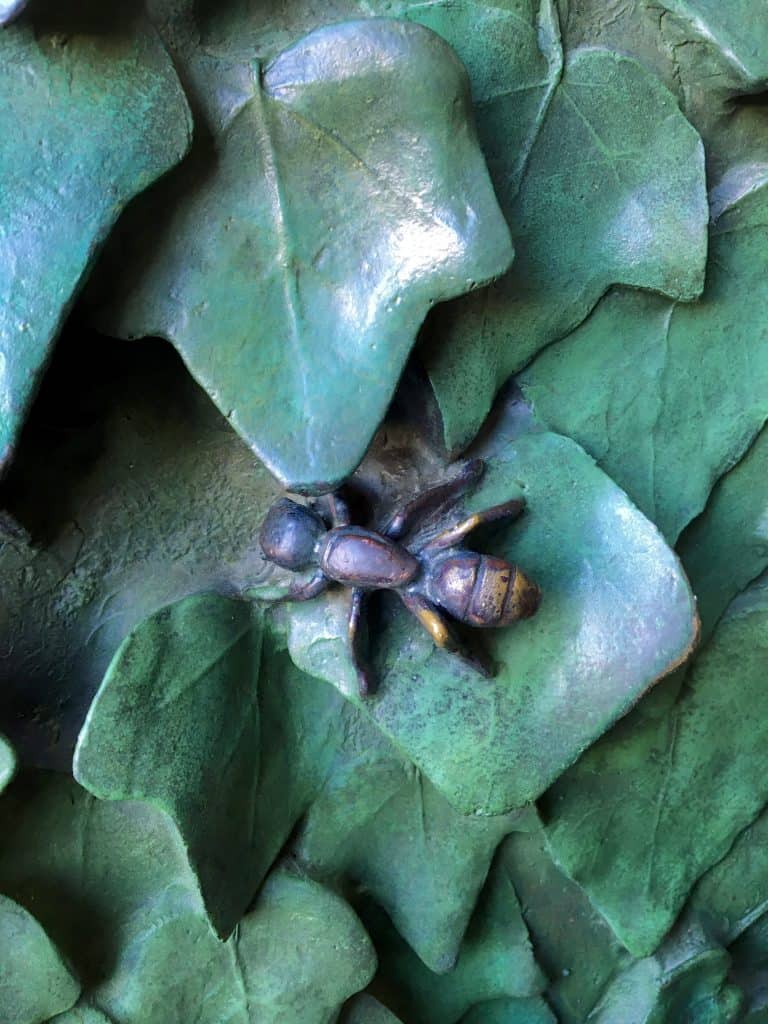 This actually earned him the nickname of  "God's Architect". He even put his image on one of the sculptures in the passion facade on the exterior of La Sagrada Familia.
La Sagrada Familia (The Holy Family)
I began my Gaudí experience with his unfinished magnum opus, La Sagrada Família church, which is actually a Roman Catholic minor basilica. It is visible from almost any high point in Barcelona. Stating that the exterior of the building is magnificent or stunning is a monumental understatement (no pun intended). La Sagrada Família's exterior is difficult to describe because of the many different styles and facets of the architectural design, varying greatly from side to side. This was my first view of the church.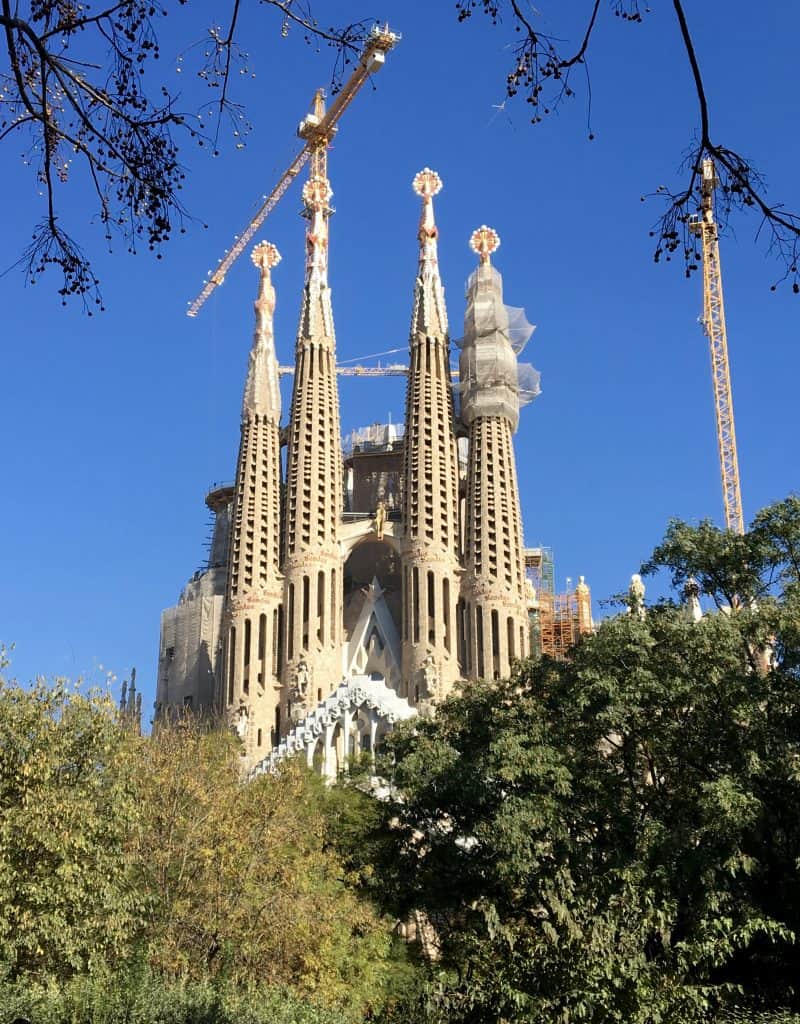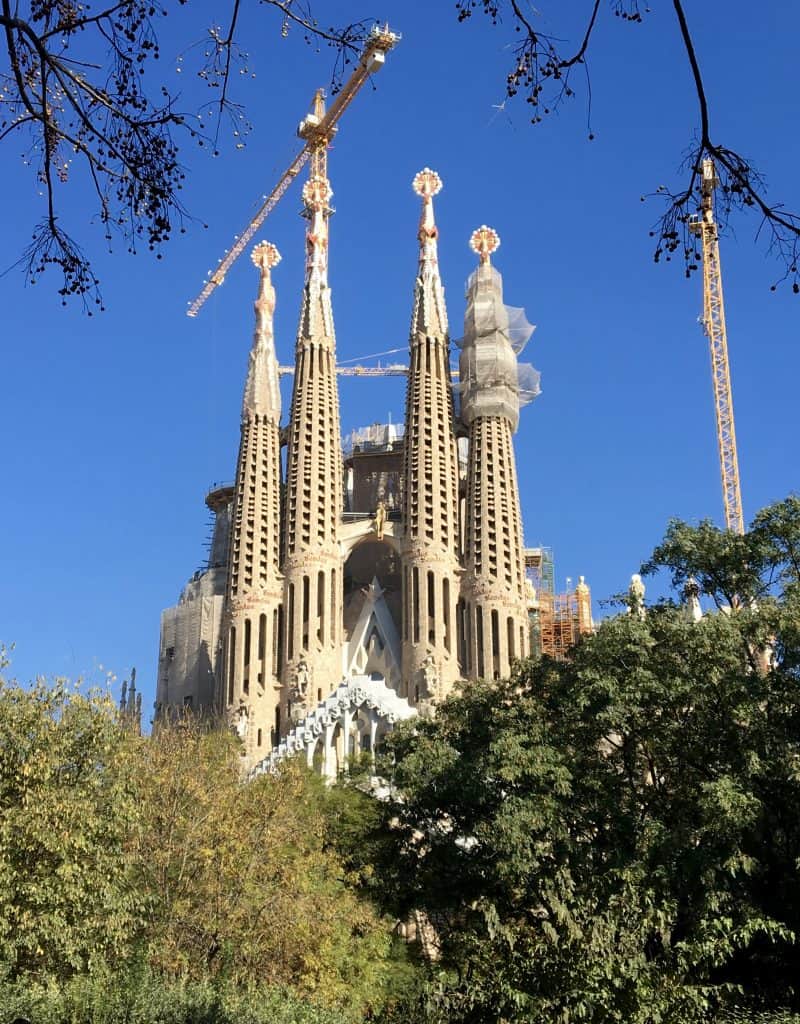 Just look at the difference in architectural styles between the back (above) and the front (below).
The detail in every single part of all of Gaudí's masterpieces is just incredible. It's no wonder that La Sagrada Familia has been under construction since 1882 and is scheduled to be completed in 2026, 100 years after the death of Antoni Gaudí. Apparently, Gaudí was quoted as saying, "My client is not in a hurry." (referring to God).
As impressive as the exterior is, I wasn't prepared for the interior. I actually caught my breath when I walked inside.
As you can only imagine, if you haven't been there in person, I was in awe. I took so many pictures, but none of them captured the brilliance of the building and the genius of the designer, Antoni Gaudí.
I took so many more photos, I could fill a book, but suffice it to say that, in my opinion, it's worth going to Barcelona, solely to see La Sagrada Familía. The thing is, you'll be so captivated by Gaudí's work in seeing this monumental masterpiece, you simply won't be able to stay away from his other works.
Don't miss the museum below the church as it's filled with many interesting artifacts, photos and displays.
Parc Güell
Originally, this park was meant to be a sort of subdivision of upscale homes, but it never materialized. Gaudí lived in the "model home" (which is now the Gaudí House Museum adjacent to Parc Güell) with his father and niece, until they both died and he was left alone. It's filled with quirky designs and lots of elements that are found in nature. You can see that Gaudí wasn't a fan of straight lines!
Casa Battló
A renovated building, and purchased by the Battló family. Casa Battló is an outstanding example of Gaudí's simply innovative and unique talents in design and architecture. The roof is made to resemble the back of a dragon! How much more unique could a building be? It was also referred to as the "skeleton house". If you look at the photo below, the structures in the front look similar to bones.
The interior of the house is, again, unbelievably detailed and just as unique as the exterior of the construction.

These are just three of the almost dozen buildings in the city of Barcelona which were designed by Antoni Gaudí. There are more outside of the city.  Casa Milá (La Pedrera) is nearby Casa Battló, but I didn't see the interior.
Casa Milá
As you can see, once you begin seeing more and more of Gaudí's work, it becomes easy to recognize.
For all the information regarding visiting Gaudí's masterpieces in Barcelona and beyond go to
This is just a taste of all that Barcelona has to offer. I visited for the first time this past December (2016), and am already returning this June thanks to Scott's Cheap Flights. I managed to book a nonstop flight from LA to Barcelona (round trip) for only $299!
Don't miss another recipe or travel post; sign up for my free subscription below!
(I promise not to sell or share your info, ever!)