Witches' Digits are truly scary Halloween cookies that look terrible, but taste really good! Give them a try this Halloween and see how many people are brave enough to take a bite!
Yes, I know, these are absolutely disgusting, but isn't that the point?
As an Amazon Associate I earn from qualifying purchases.
This is my original photo from 2012. Eeek! Now that's scary! đŸ˜±(Photos updated Oct. 2018)
I've been told off by neighbors and friends for making these (jokingly of course), and they definitely cause a lot of double takes! If you are planning on going to a Halloween party, have a Halloween event to attend, or are taking cookies to your kids' school, these will be the highlight of the event.
Want more Halloween cookie ideas? I've got you covered! CLICK HERE!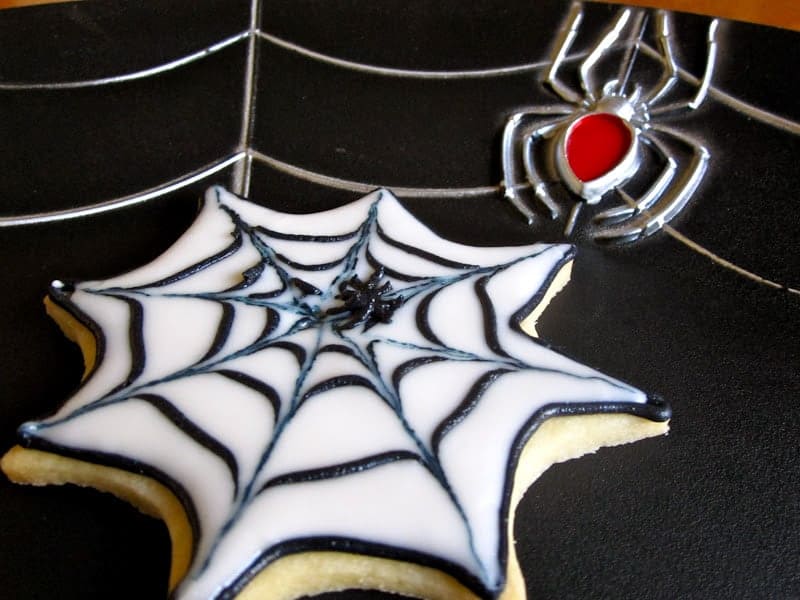 Have your kids help you make these, they'll have so much fun! The best part is that these cookies are delicious (if you can get past how they look!) and are almost like a shortbread, butter cookie! I've also added a post for Trolls' Toes cookies!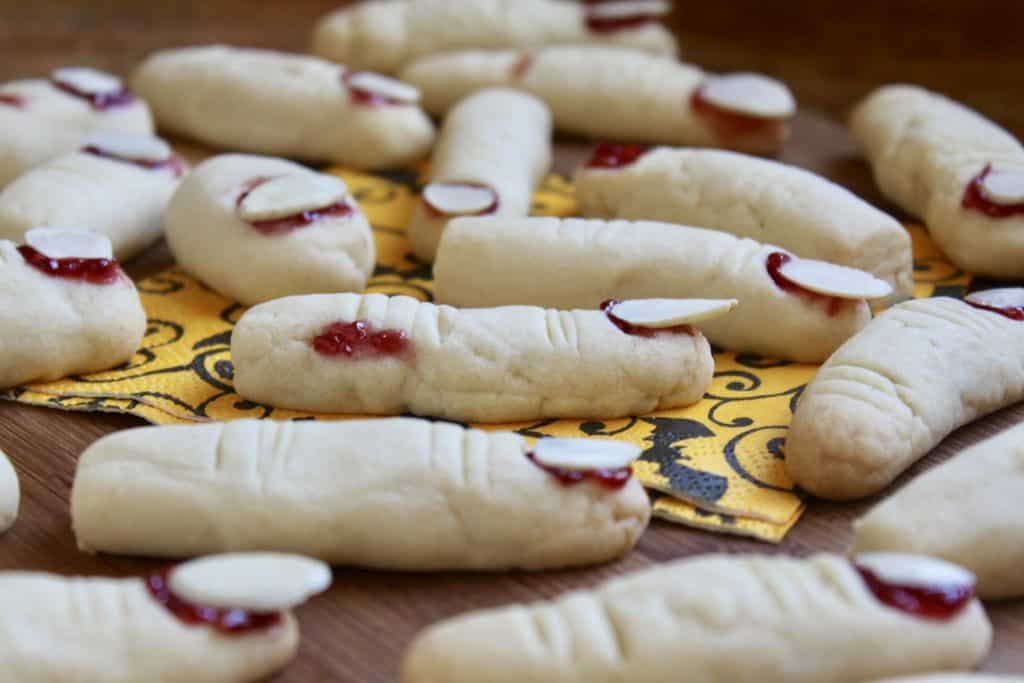 One of my blogger friends, Dorothy of Shockingly Delicious, just had this recipe in the Huffington Post along with some other gory recipes. Click here for Dorothy's Witches' Digits Recipe.
Witches Digits Halloween Cookies
(Witches Fingers)
Here's what I did differently: I used raspberry jam instead of gel. I personally love jam with shortbread type cookies. I also dislike almond extract, so I omitted it for a plain cookie.
A few photos of the process to help you visually ~
Happy Halloween!
Witches' Digits (or Witches' Fingers) Scary Halloween Cookies
Additional Time:
30 minutes
Total Time:
1 hour
5 minutes
Scary finger cookies that look bad, but taste good!
Ingredients
1/2 cup (4 oz) unsalted butter, at room temperature
3/4 cup confectioners' sugar
1 egg
1 teaspoons vanilla extract
1 1/3 cups (8 oz) all purpose flour
1/4 teaspoon baking powder
1/4 teaspoon salt
raspberry jam
30 almond slices (pick out the one that aren't broken)
Instructions
!Preheat oven to 325 degrees.
Cream butter and sugar until smooth.
Add the egg and vanilla and mix well. Gradually add flour, baking powder and salt to the mixture.
Refrigerate the dough for about half an hour, so it's not too soft to handle.
Begin by taking pieces of dough and rolling into a thin "finger" shape. They can be long and thin or fat and short, they all look great in the end. Make them a little crooked for a more authentic "witch" look.
Use a knife to make the knuckle marks and then an indentation for the fingernail.
Place on silicone sheet lined baking tray about 2" apart. Bake for 15-20 minutes or until just beginning to brown. Cool on rack.
Put a little jam on the nail bed and add an almond slice. Store in tin.
Leave a note if you make these, I'd love to hear from you!
Don't miss another recipe or travel post, sign up for my free subscription below!
Christina's Cucina is a participant in the Amazon Services LLC Associates Program, an affiliate advertising program designed to provide a means for sites to earn advertising fees by advertising and linking to Amazon.com.