Halloween cookies are a great project to help kids (and adults) get excited about the last day of October festivities. I have quite a few ideas to share!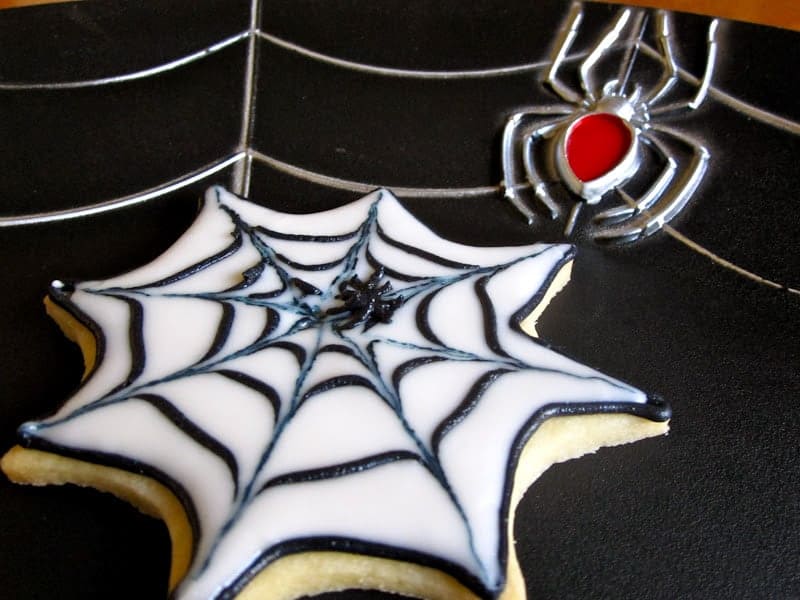 Halloween Cookies – Decorating Ideas
Whenever I want to decorate cookies, I just make a batch of simple shortbread-type cookies. I then decorate them with piping bags, and plastic condiment bottles (they work great for filling in spaces!)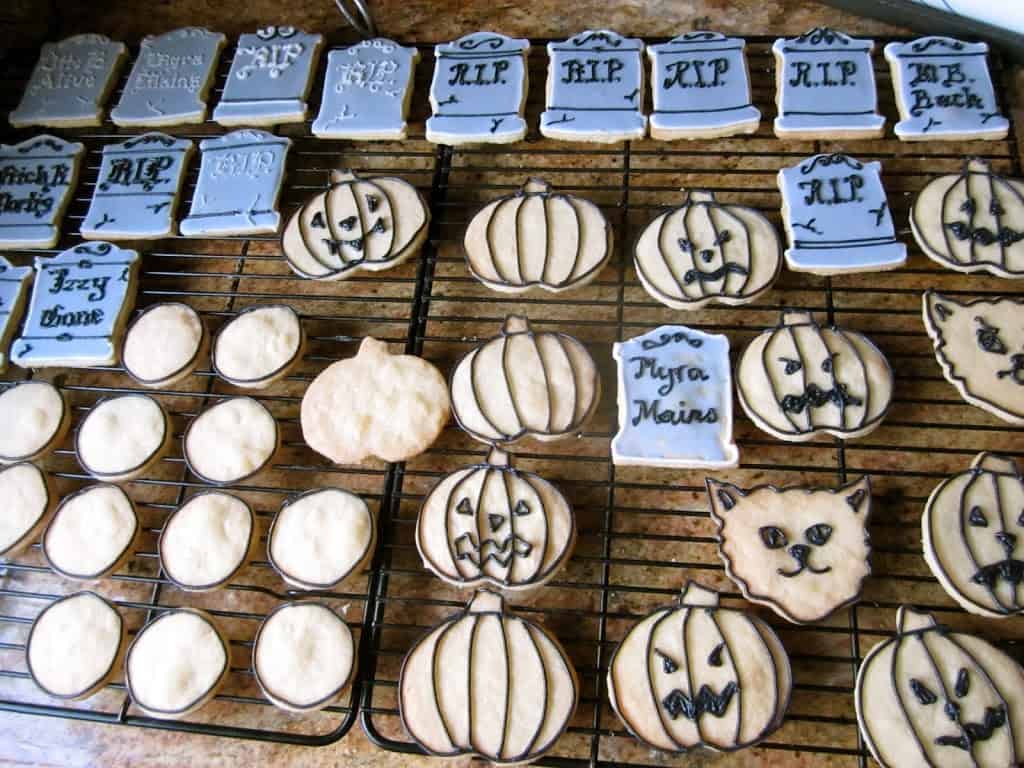 I use buttercream in the piping bags to outline the cookies and runny icing in the bottles.
Runny icing = confectioner's sugar mixed with water or milk to a runny consistency, so it flows nicely filling in the cookie spaces, but not too thin that it runs out of the lines, mixed with the colors of your choice.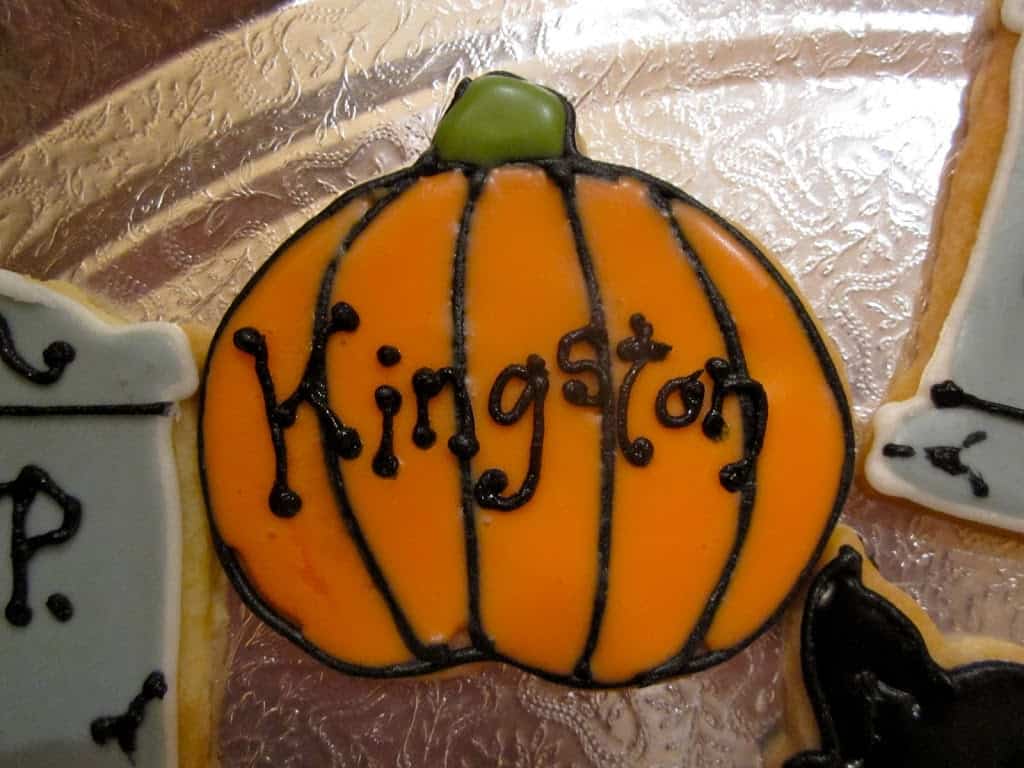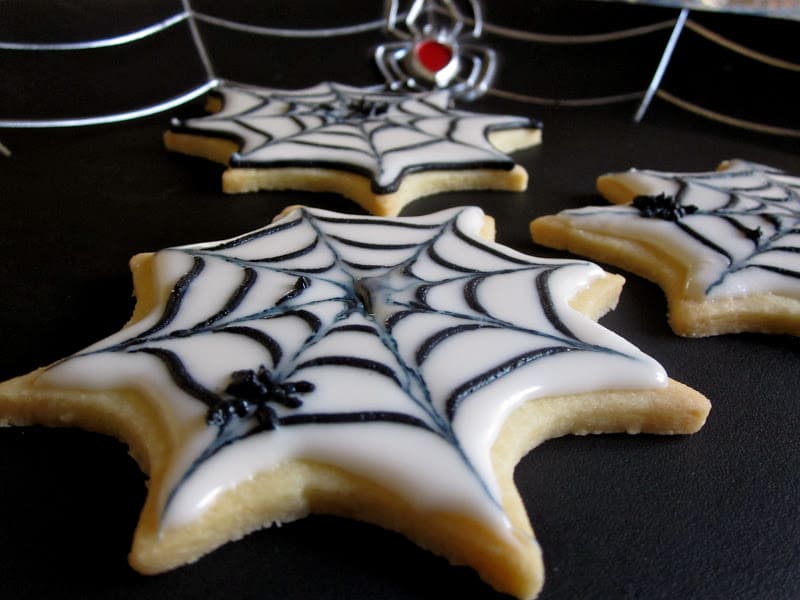 Easy spider web cookies can also be made on plain round cookies, no special cookie cutters necessary!
Here are some headstone cookie ideas for the writing on them. R.I.P, Izzy Gone, Rick R. Mortis, Otto B. Alive, Al B. Back, and Myra Mains! I love to make pumpkin cookies then personalize them for children. They love them, too!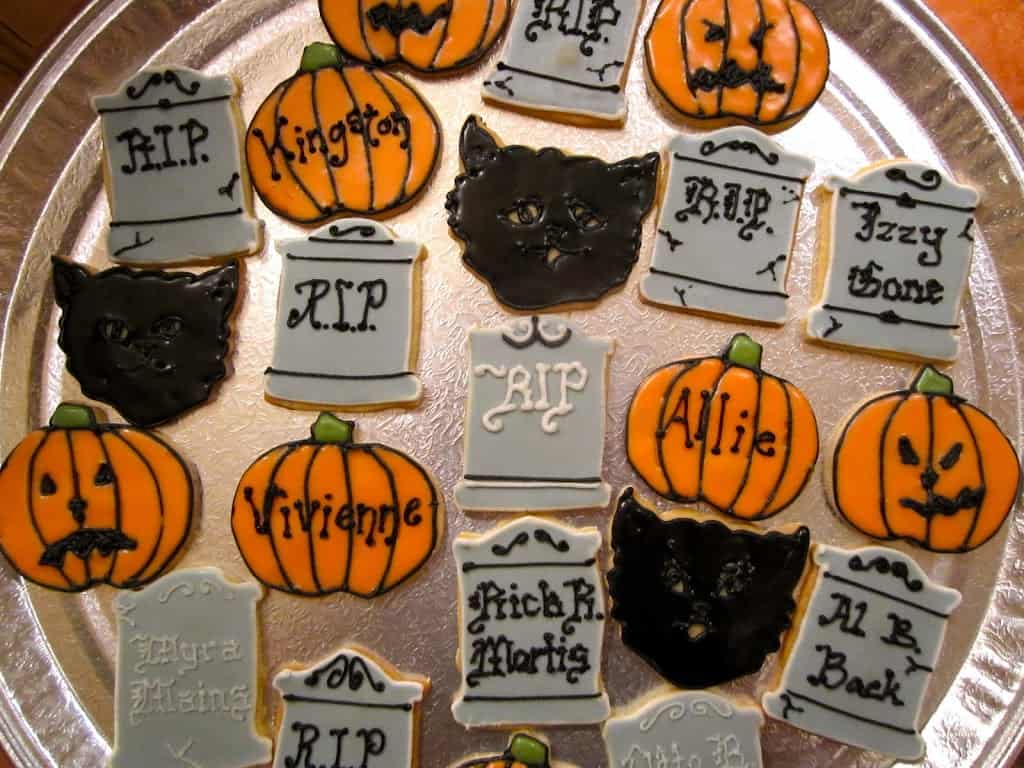 Just be sure to allow the flowing (soft) icing to set completely before adding the writing. I usually allow them to set overnight, just to be certain that I won't ruin what I've already done. This is a fun family project, or great to arrange when kids have a play date before Halloween. Encourage them to bake and cook whenever possible, it's a wonderful skill to have.
These are also wonderful to wrap up in small, food-grade plastic bags to give out to trick or treaters! However, you probably only want to give them to children whose families know you (or they may get dumped, and that would be very sad)!
HAPPY HALLOWEEN!
Don't miss another recipe or travel post, sign up for my free subscription below!
I promise not to share or sell your email address, ever.