Vampyre Seabreeze cocktail is a twist on a Seabreeze cocktail, by using the blood red colored Vampyre vodka. It's a perfect choice for Halloween!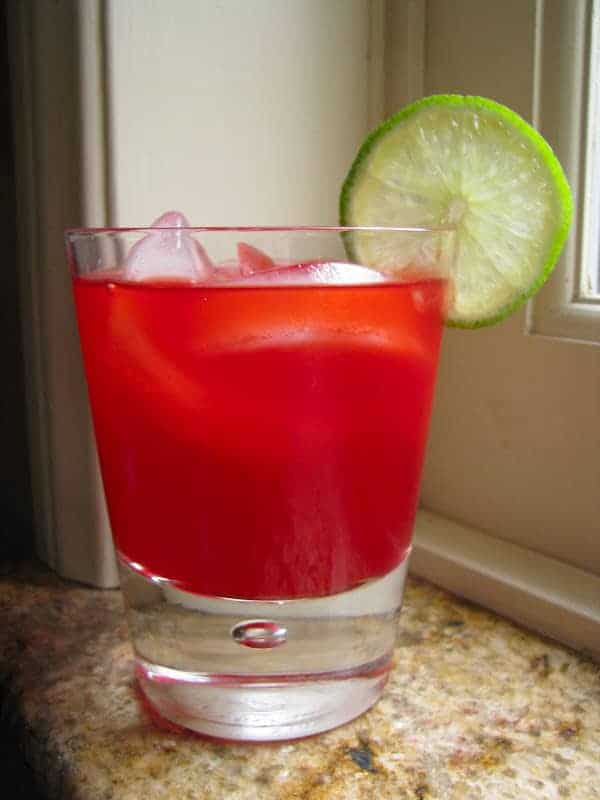 One of my favorite cocktails is a Seabreeze.
If you've never had one, it's made with cranberry juice, grapefruit juice and vodka, and served over ice. Using really good quality juices and vodka makes a world of difference in this beverage, as it does everything else.
I spied my dangerously low bottle of Vampyre Vodka the other day, and with Halloween approaching, it gave me an idea for a fabulous party drink for the spooky holiday: a Seabreeze made with Vampyre Vodka, which is "blood red"!
Make these Witches' Fingers cookies/biscuits for the kiddies, and this cocktail for the adults, and you're off to a great start for Halloween festivities!
This could also be a great choice for Christmas parties, too. Add a toothpick with some sugared cranberries across the top of the glass for a merry touch!
Vampyre Seabreeze Cocktail
equal amounts of:
Cranberry juice or for a sweeter drink, cranberry juice cocktail, with sugar (no corn syrup)
Grapefruit juice (I prefer naturally sweet Ruby Red)
Vampyre Vodka (when not making a Halloween drink I like Pravda, Belvedere or Grey Goose vodkas)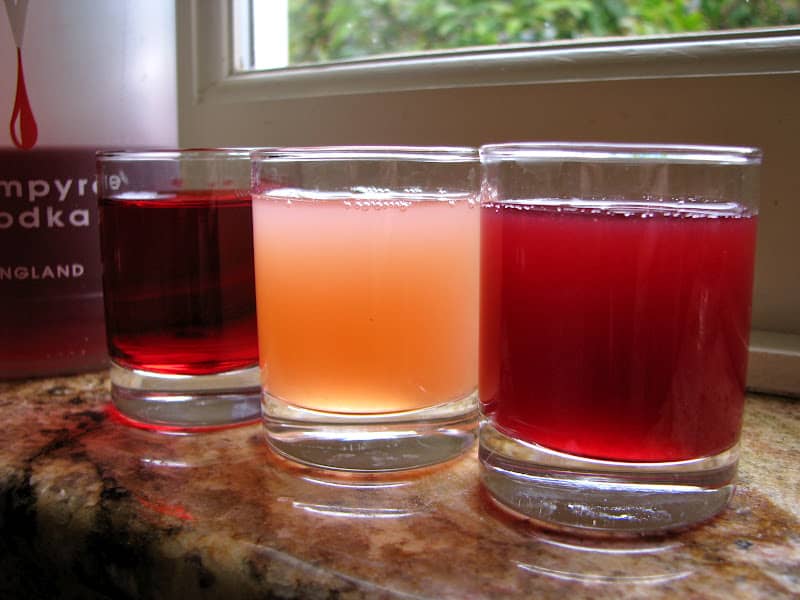 Put all ingredients in a glass filled with ice and stir. Serve with a slice of lime.
HAPPY HALLOWEEN!!
Don't miss another post! Sign up below for my recipe and travel posts.