The best quality canned tomatoes are Italian. I will explain the reasons why, and take you on a short tour of an Italian tomato factory (Ciao brand) so you understand the passion that Italians have for their tomatoes, and food in general. You will then know why YOU benefit from this high quality standard.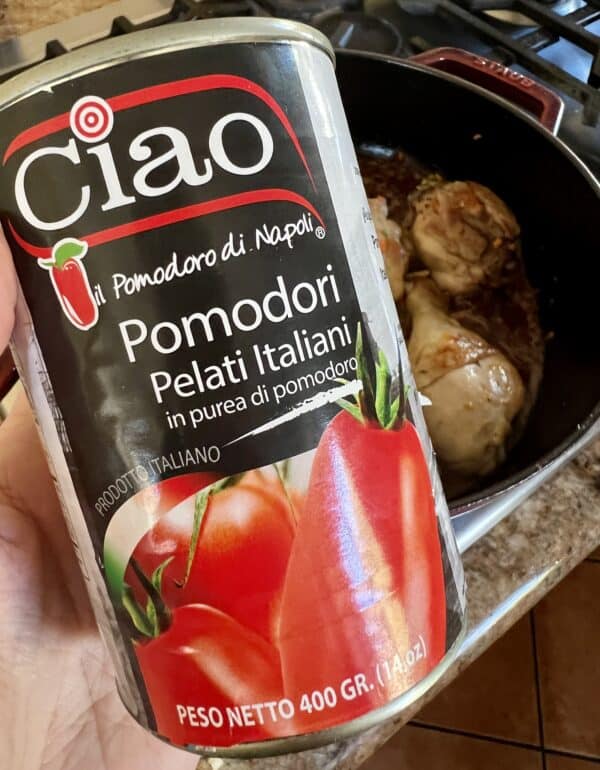 Disclosure: As an Amazon Affiliate I earn from qualifying purchases. Due to my passion for quality Italian tomatoes, I was asked to collaborate with the Greatest Tomatoes From Europe and I 🖤 San Marzano DOP campaigns (through ANICAV), and I now work with them in promoting their canned tomatoes. As always, all opinions are my own.
Recently, I shared a little about quality Italian canned tomatoes along with a list of canned tomato recipes.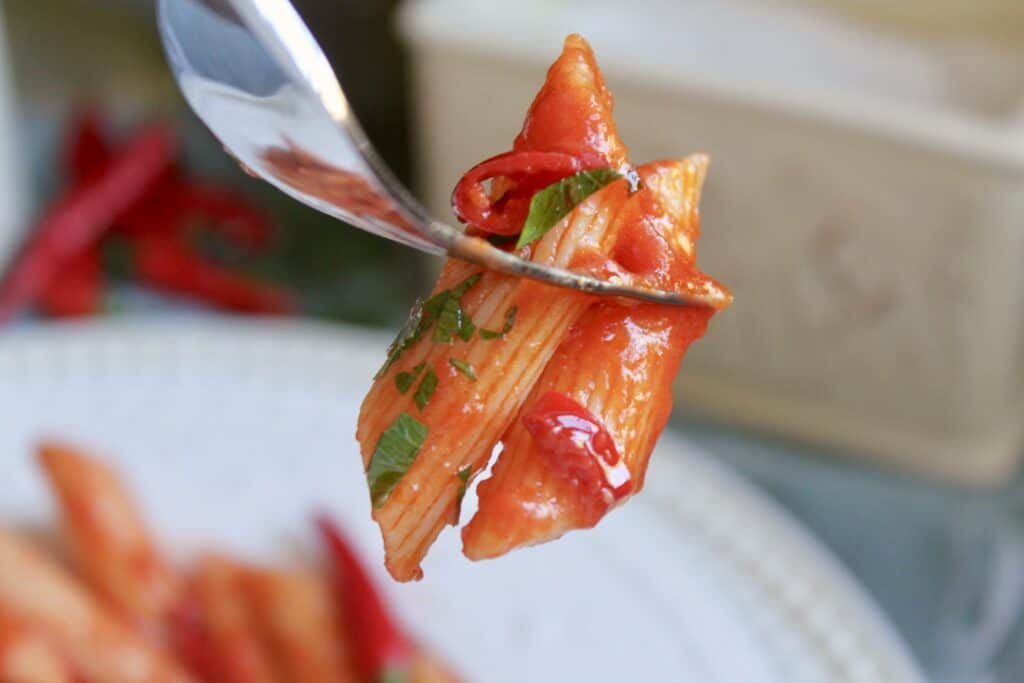 Now, I want to explain my reasons for promoting Italian canned tomatoes in more depth. I started my site in 2011 and have been getting on my soapbox about quality ingredients since day one. I've also ranted about "Italian" recipes that have no basis in Italian cuisine, and are loaded with misinformation.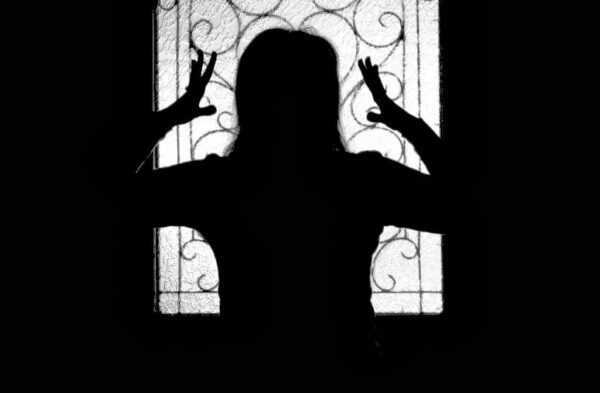 Do you know how it feels when you hear someone talking about something you are well-versed in, that is in your line of work, or is your specialty, and they are confidently spewing "facts" that are entirely wrong? YOU realize how misinformed they are, but the people they are speaking to do not, and are buying it, hook, line and sinker. Don't you just want to take those people aside and give them the proper information?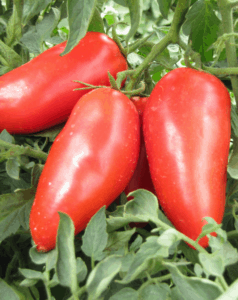 Italians Mean Business When it Comes to Their Food
Italians are passionate about their food. I remember sitting next to two bus drivers at a restaurant in Naples, whilst on the Greatest Tomatoes From Europe press tour last September, when we were served a beautiful Caprese salad. It was just perfect, and I remember appreciating the fact that there was no balsamic vinegar or glaze all over it.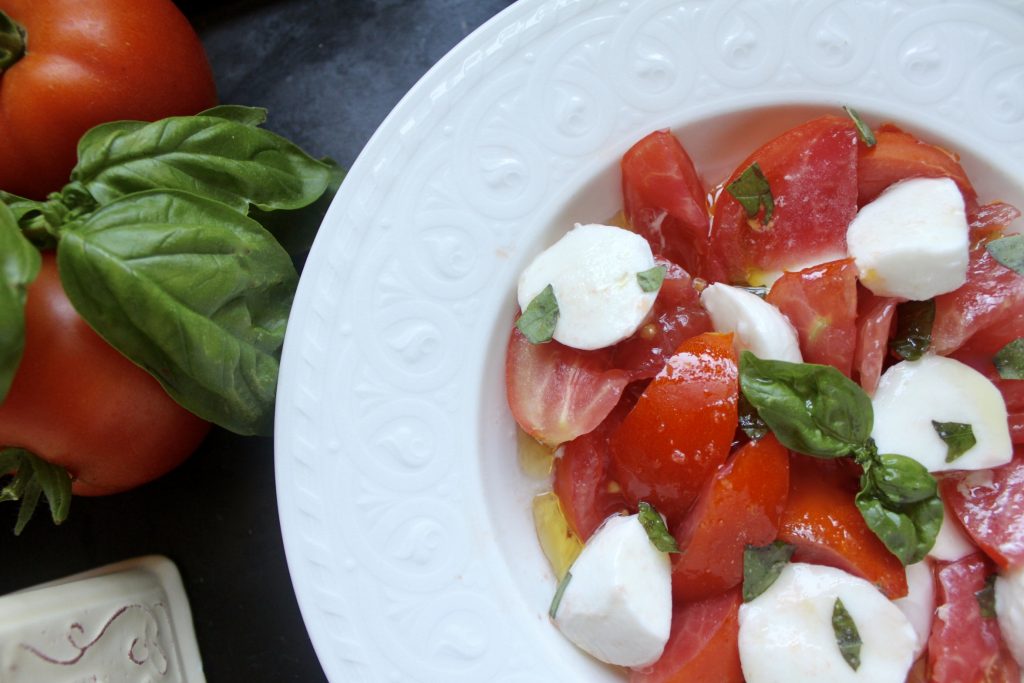 I mentioned to the bus drivers that most people in the US add balsamic vinegar to their Caprese salads. They simultaneously gasped, sat back in their seats and threw their arms up. It was funny! Here are two men whose jobs do not have anything to do with the food industry, yet they are overcome with emotion to hear how one of their beloved dishes is served so incorrectly (balsamic vinegar is made in the north of Italy, while Caprese salad is from the Isle of Capri in the south).
Don't get me wrong, I LOVE vinegar! And if you like your Caprese with balsamic vinegar, that's how you should eat it, but you should know that the original is not made with vinegar. "Know the rules so you can break them", and know when you're breaking them. Does that make sense?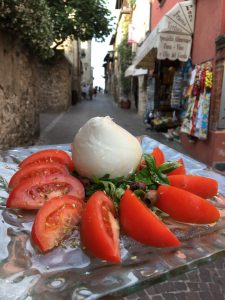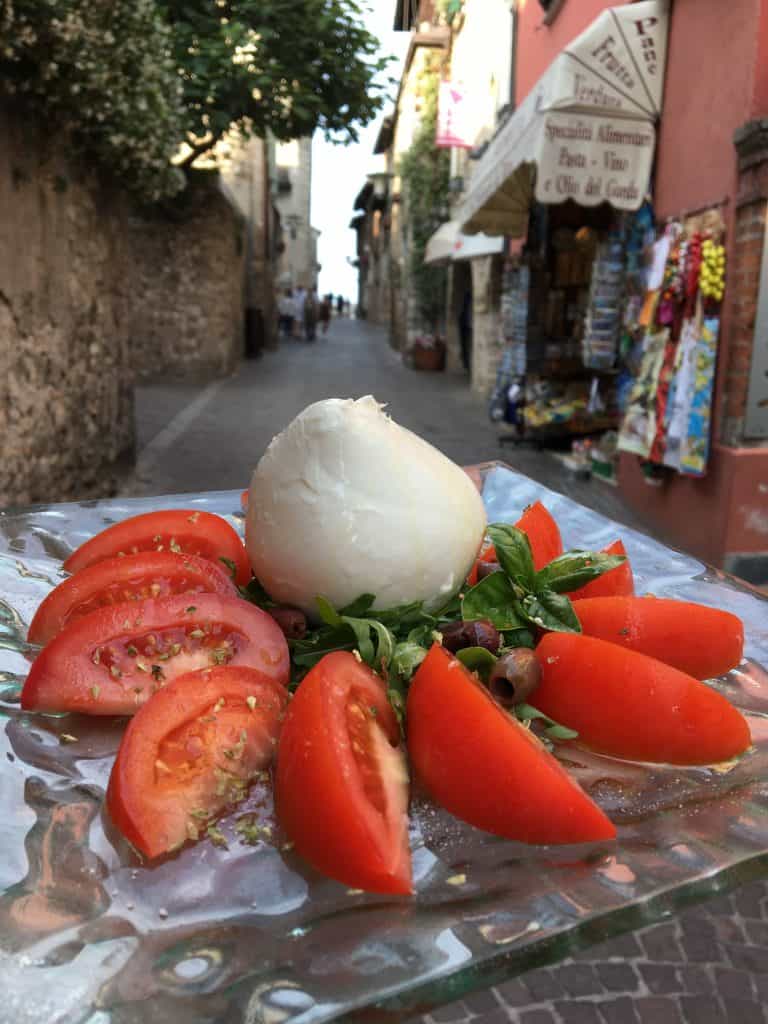 So you can imagine, if bus drivers are this passionate about their salads, how do you think mothers, Nonnas (correctly written in Italian = Nonne) chefs, bakers, and everyone in the food industry feel about their food? This is why Italy has entities, stamps of certification and approval for so many of their food products, (unlike the US). Designations such as IGP, DOC, DOCG, DOP and others carry a lot of weight in Italy.
The Associazione Nazionale Industriali Conserve Alimentari Vegetali aka ANICAV (in English, The National Association of Preserved Food) is one of the entities ensuring quality in canned tomatoes from Italy. When you buy a can of Italian tomatoes, you are benefitting from the high standards that are in place in Italy. They are not keeping all these tomatoes for themselves, so you can have them in your kitchen, too!
Let me now take you on a tour of the Ciao Tomato Factory in the Salerno region of Italy (Southern Italy). All I hope to do is encourage you to compare a can of Italian tomatoes, whether it's Ciao, Mutti, La Valle, Carmelina or another Greatest Tomato From Europe approved brand, to your current favorite canned tomato. I think you will be pleasantly surprised at the difference in quality and flavor.
JUST THE AROMA THAT WILL FILL YOUR KITCHEN FROM USING TOP QUALITY TOMATOES
WILL MAKE YOU JUMP FOR JOY!
A Tomato Factory Tour (Ciao Pomodori Factory)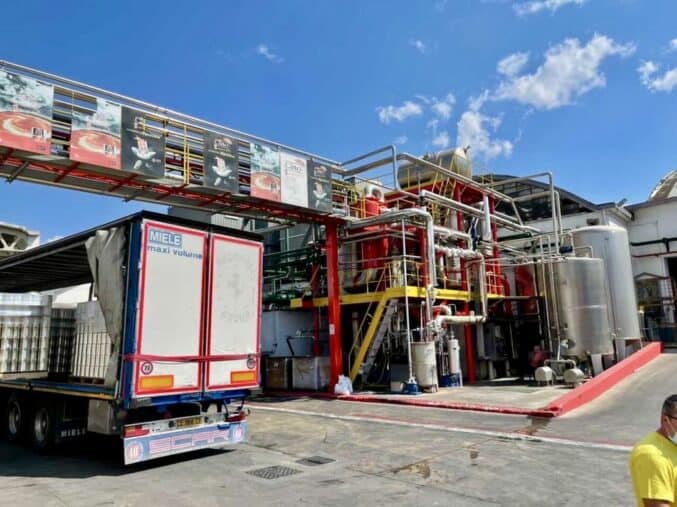 A small group of us (bloggers, journalists, etc.) arrived in the morning, and were given an in-depth tour of the tomato factory.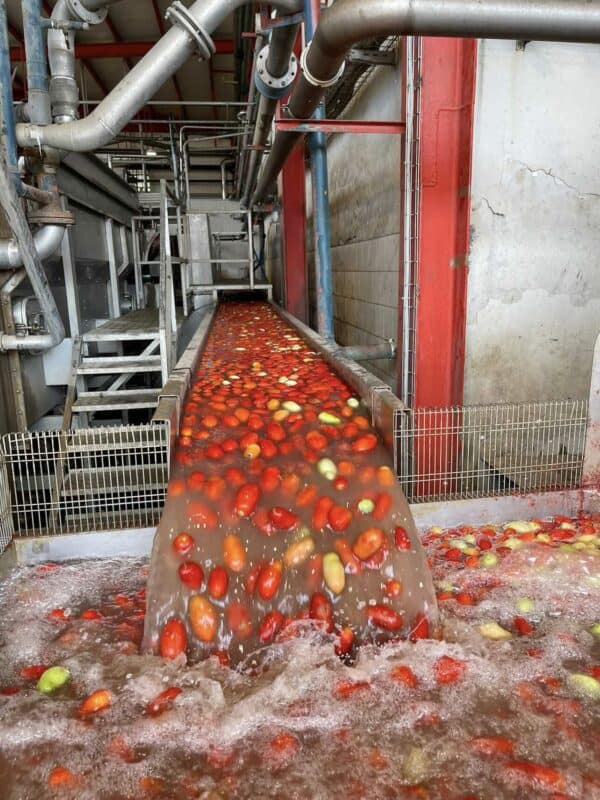 I love my Priority Pass membership!
The First Quality Control Checks for the Best Quality Canned Tomatoes
We walked outside passing forklift operators moving tomatoes which had just been harvested that morning. These tomatoes are grown in optimal conditions in rich soil, under the Southern Italian sunshine.
Next we watched the plum tomatoes traveling down a conveyor belt into a bin with loads of fresh, purified water. This is the first step in production: washing the fruit. However, there are quality checks during the growing season, and some tomatoes never make it to the factory if they don't pass.
When the tomatoes have been washed twice, they come out of the water onto a machine which brings them to be mechanically sorted, by color and size.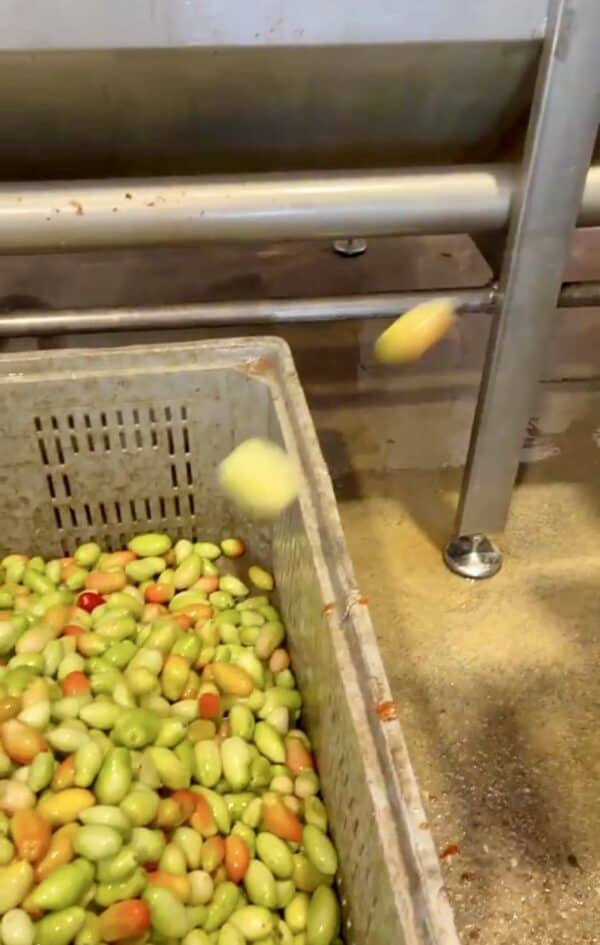 The tomatoes which are too small, or green or yellow, are removed from the production process at this point.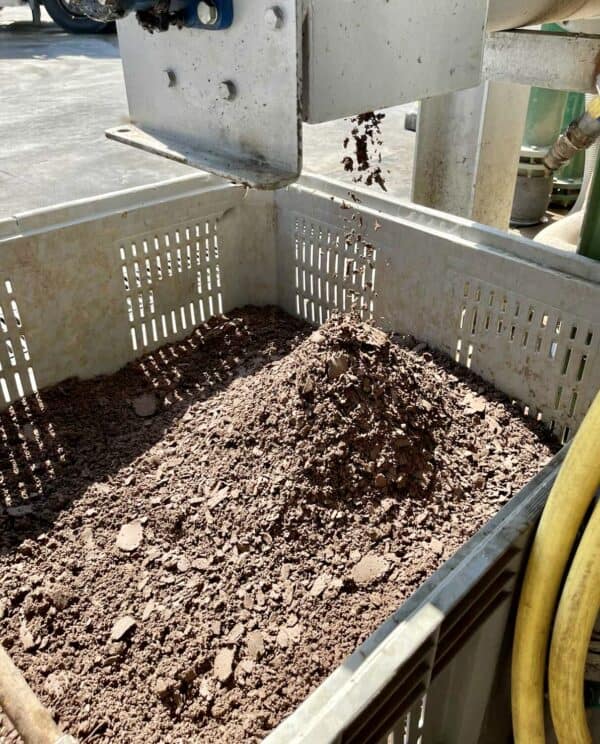 A Greener Factory
One of the things that really struck me with Ciao's factory and facilities was their commitment to the environment. They had so many eco-friendly steps in place during the canning process. For example, they collect all the dirt from the tomatoes to return to the fields. Ciao recycles the water they use to wash the tomatoes, and have adopted the use of solar energy. Despite an increase in canned tomato production in the last 10 years, Ciao has reduced their factory emmissions by 50%.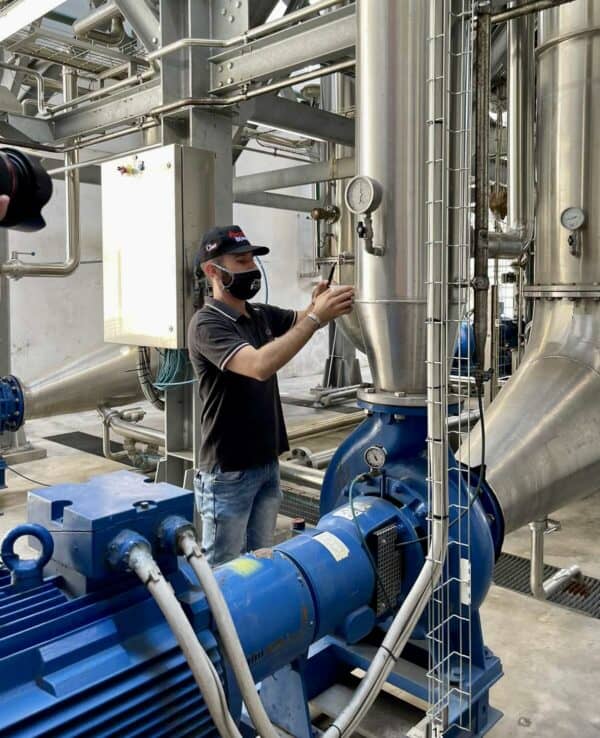 Our guides showed us how the quality control checks are consistently made to assure that the canned tomatoes are on target for the standards prescribed beforehand.
Human Quality Control for the Best Quality Canned Tomatoes
The tomatoes are steamed and peeled, and then once again, checked by machine. However, as you can see in the following photos, the human eye and hand comes into play next. Ciao continues the tradition of having women sort through the fruit for the final evaluation of which tomatoes are deemed worthy of having the Ciao label.

This women-only tradition suits both the factory and workers as these ladies only work a few weeks out of the year during tomato season, so it's a win-win situation. You can also see more of the factory and read about the Ciao tomato company. at the link.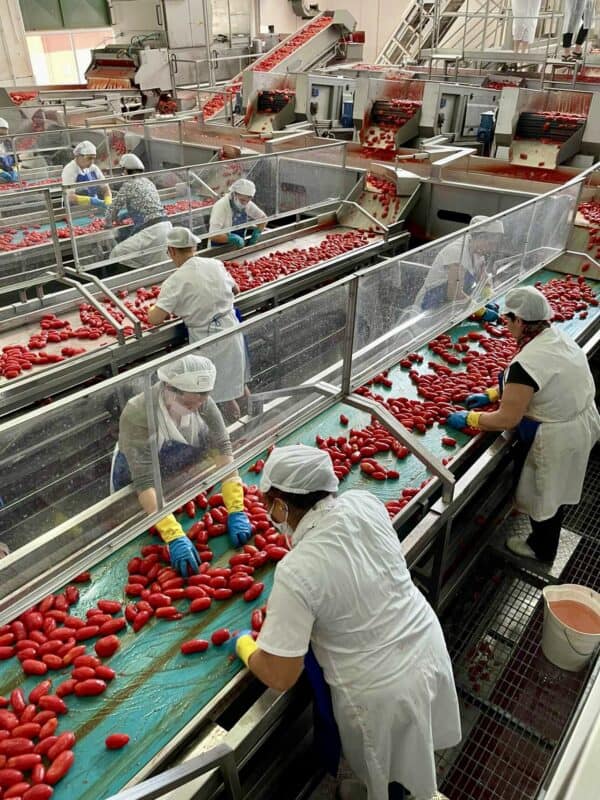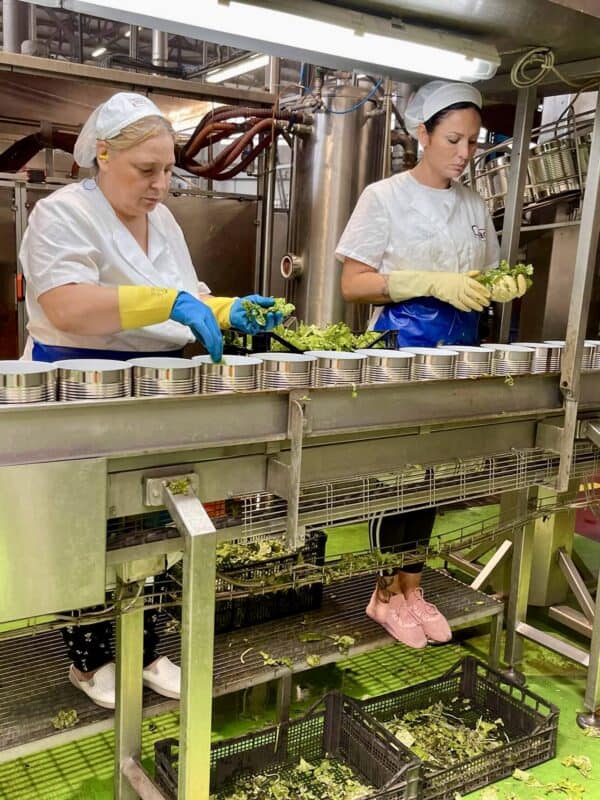 As we walked through the production lines, we passed ladies sorting basil and adding them to the cans. Ciao adds no chemicals or preservatives to their tomatoes.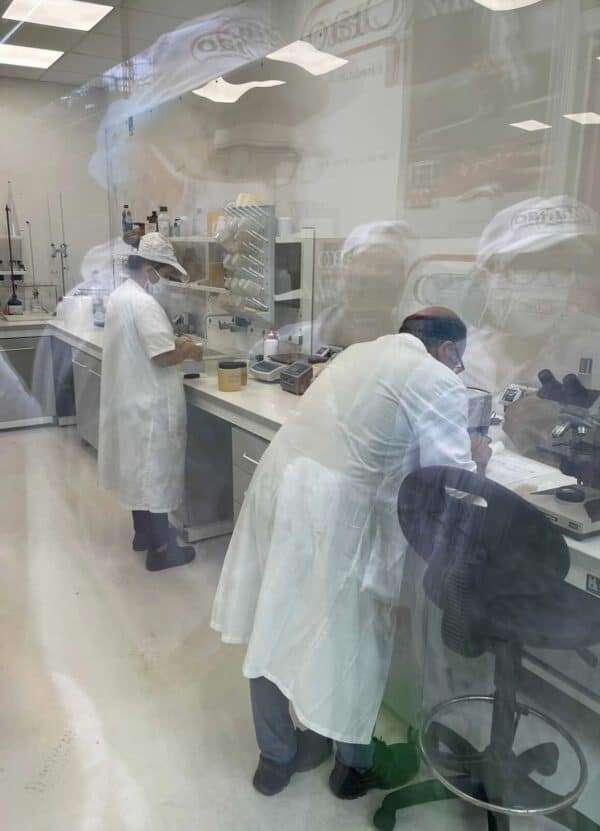 Quality control inside the on-site lab.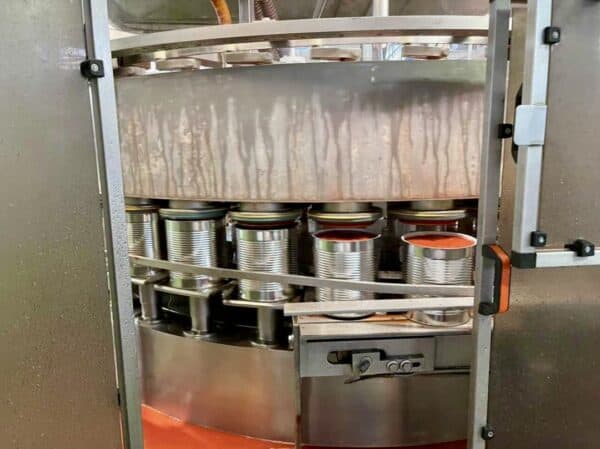 Finally, we came to the end where the tomatoes were inside the cans, sealed, processed briefly and sent on a conveyor to continue their journey which would end with the labeling.
Even Ciao's cans are completely recyclable aluminum and are lined with BPA-free lining. The labels are printed by an environmentally friendly company. The end product is one that I believe is the best quality canned tomatoes you can buy. If you try them in your recipes, and don't find a significant difference in taste and flavor, it will be surprising. You'll then understand why "Il Pomodoro di Napoli" makes the best quality canned tomatoes.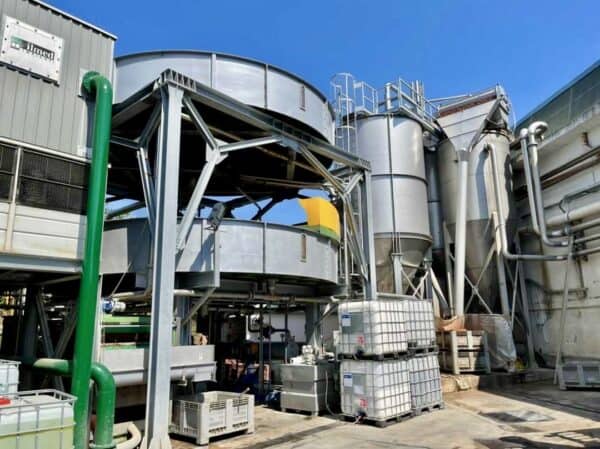 I encourage you to watch this short video made by Ciao. Next step, try a can of Italian tomatoes and compare to your own brand. Please let me know what you think in the comments below, thank you!
Here is a link to Ciao's tomato products, however, not all of them will be available in the US. While I visited the Ciao company factory, colleagues went to two other factories. You can read about Calispa in Castel San Giorgio as well.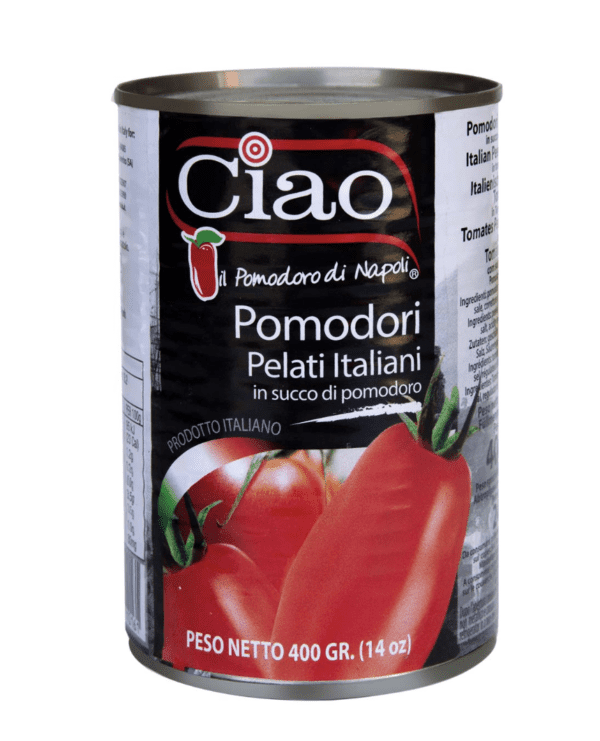 Disclosure: As an Amazon Affiliate I earn from qualifying purchases. Due to my passion for quality Italian tomatoes, I was asked to collaborate with the Greatest Tomatoes From Europe and I 🖤 San Marzano DOP campaigns (through ANICAV), and I now work with them in promoting their canned tomatoes. As always, all opinions are my own.