Pizza from Mozza in Glasgow will have you thinking you're in Naples, Italy, and the Birramisu will leave you swooning in dessert heaven!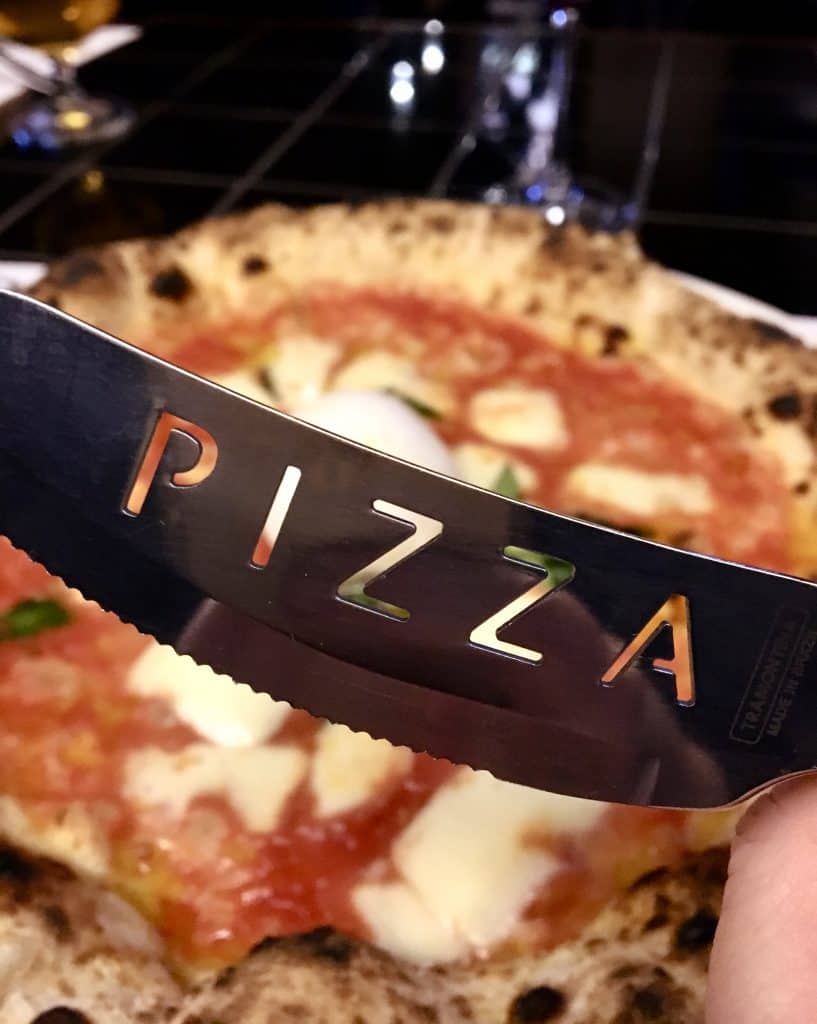 The World Scotch Pie Championships
You probably know that I was in Scotland last week to judge the World Scotch Pie Championships. It was such an honor and a lot of fun (and serious business) judging so many pies! My cousin, Sam, and girlfriend, Catherine, were kind enough to drive me to the Carnegie Conference Centre and gave up their whole day for me! 💜
Disclosure: my cousins and I were hosted for dinner at Mozza pizzeria in Glasgow. No conditions were made and, as always, all opinions are my own.
There were mostly savory pies and addition to the Scotch pies, the categories included steak pie, sausage rolls, bridies, hot and cold savory pies and apple pie, among others.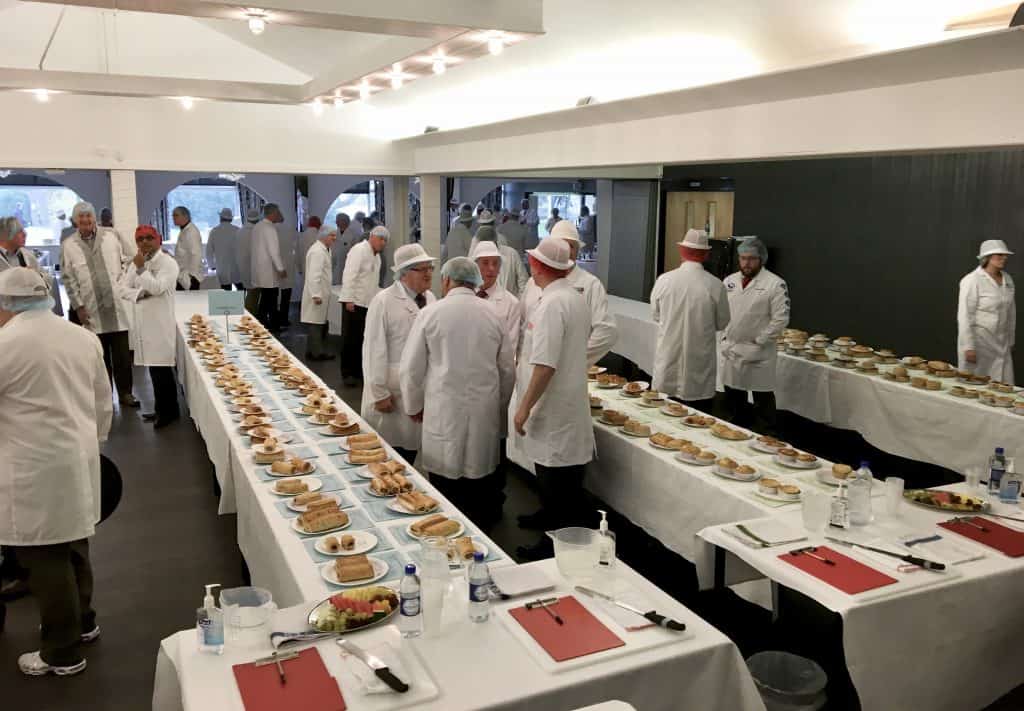 It's all top secret judging and the winners won't be announced until the awards banquet in January. The winner will be displaying this bad boy in their bakery window.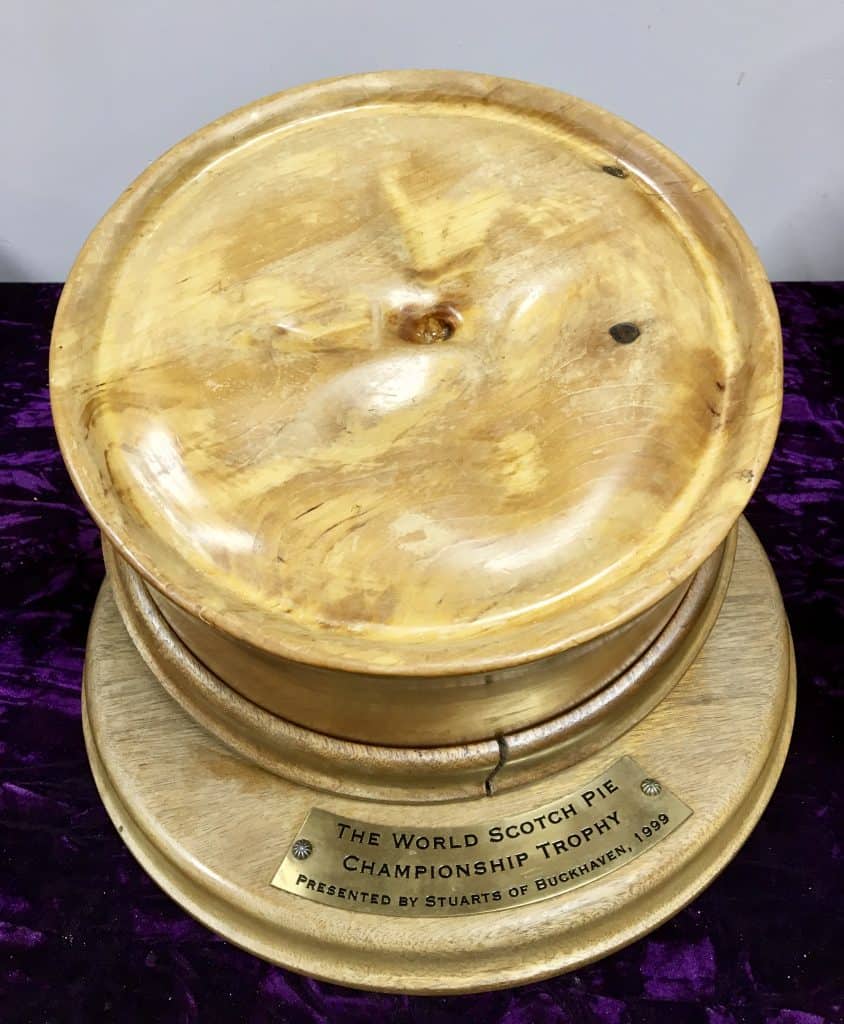 While I was in Scotland, I stayed with my aunt and uncle and caught up with my cousins, which was lovely. One evening, five of us went out for pizza at a new, authentic, Neapolitan style pizzeria called Mozza in Glasgow's city center. I'd heard about Mozza from my cousin's friend when I was in Italy this past September.
Mozza Pizzeria in Glasgow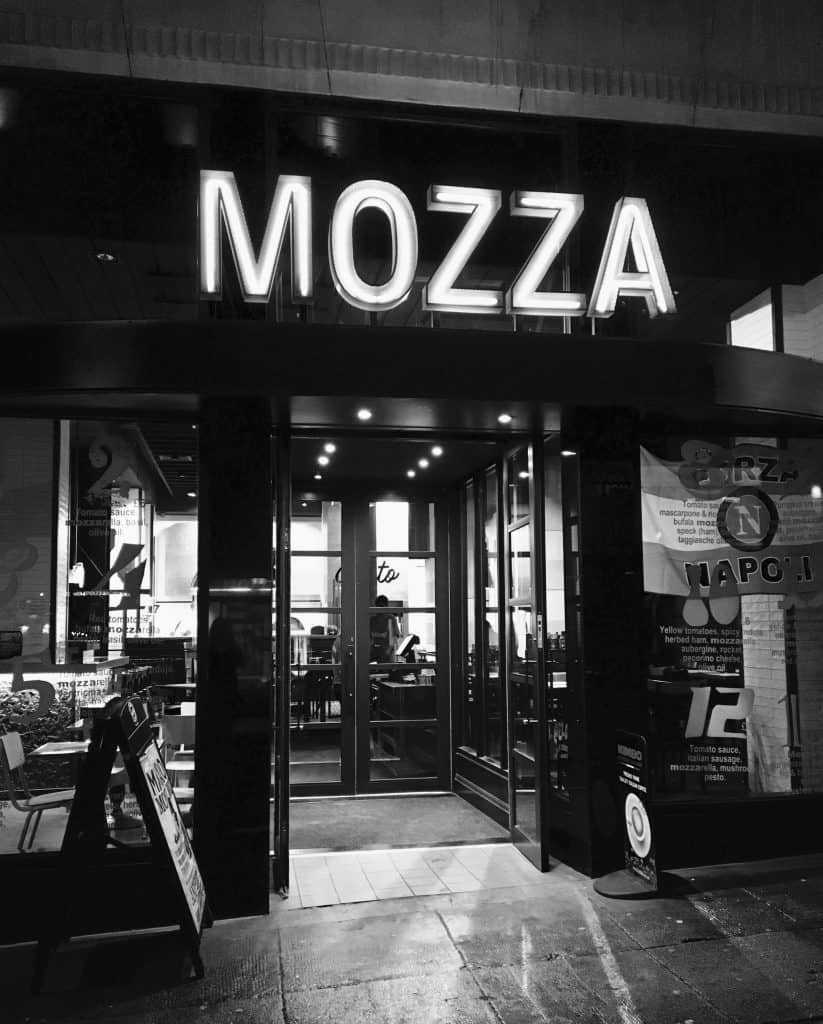 The restaurant is very hip and stylish, with contemporary and unique details. Just look at this: the menu is printed on the mirrors!
The quote written in dialect was one of my favorite parts of the decor.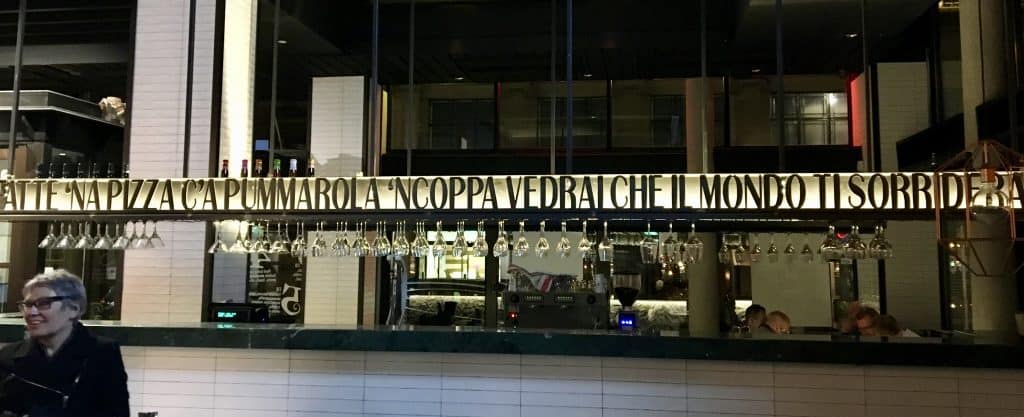 So, any restaurant can look fantastic, but the food is the reason we go, right? Well, you won't be disappointed at Mozza in Glasgow! The owners and some staff come from Italy, near where my family lives, and they are making authentic, Neapolitan style pizza! They import all of their ingredients from Italy, including olives from Gaeta! Riccardo welcomed us and got us seated.
He explained their process of making the dough (see above) and that the light dough is much easier to digest than regular pizzas that you'll find at non-authentic pizzerias.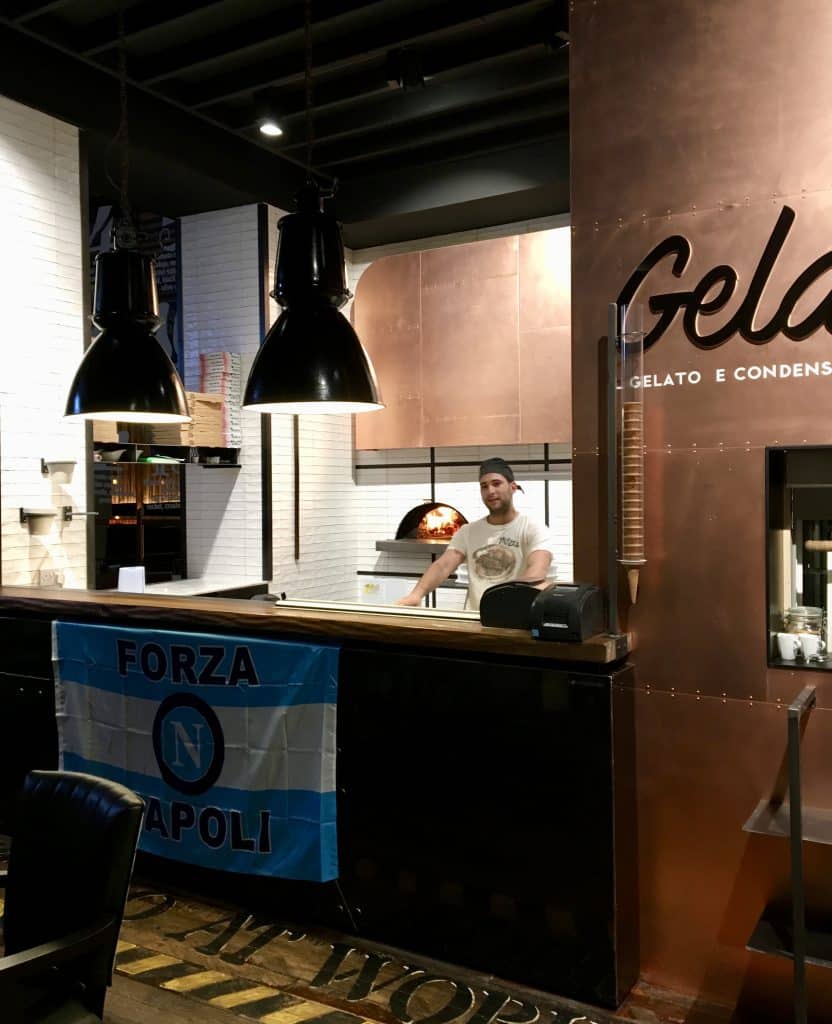 My cousins and I all decided to order a different pizza so that we could taste as many as possible. I had to order the Margherita, the classic Italian pizza. We were told that it's tradition that if a Margherita pizza is ordered, it has to go into the oven first, so I was the first to be served! The photos don't do justice to the food as it was November in Scotland with only indoor lighting. Trust me, though, this pizza was fabulous!
Each pizza is served with a ball of burrata cheese in the middle; an added bonus! Here's the menu, so you can see what we had to choose from. We ordered a 2, 4, 6, 8, and 9.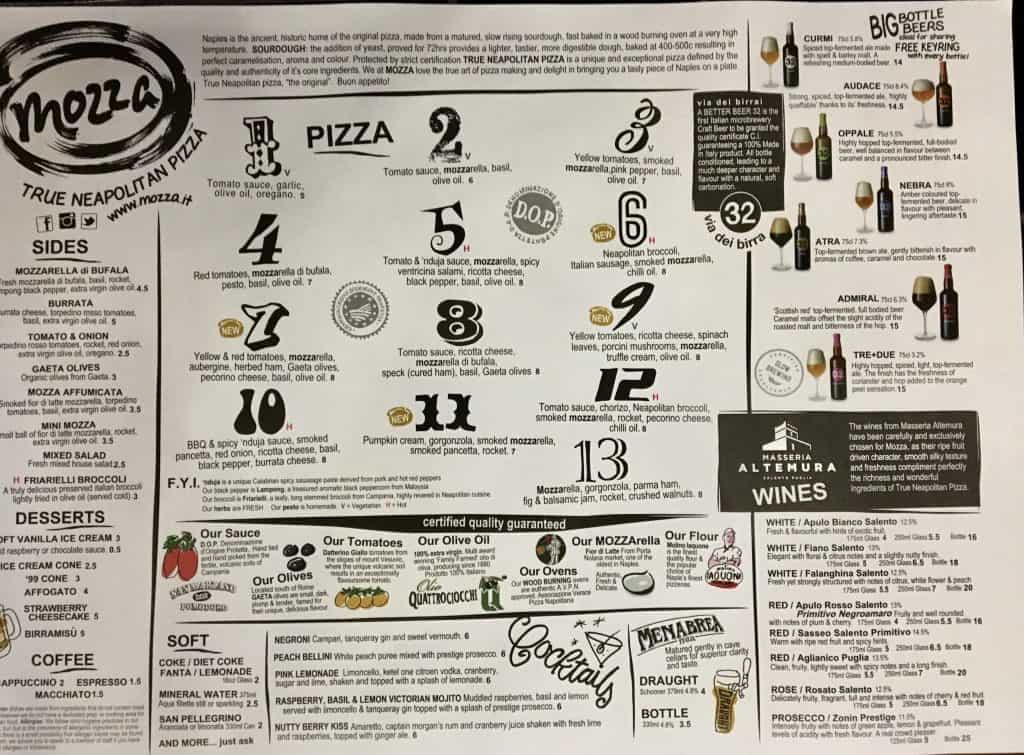 This is the #9 with truffle cream! Delizioso!
And the the #8!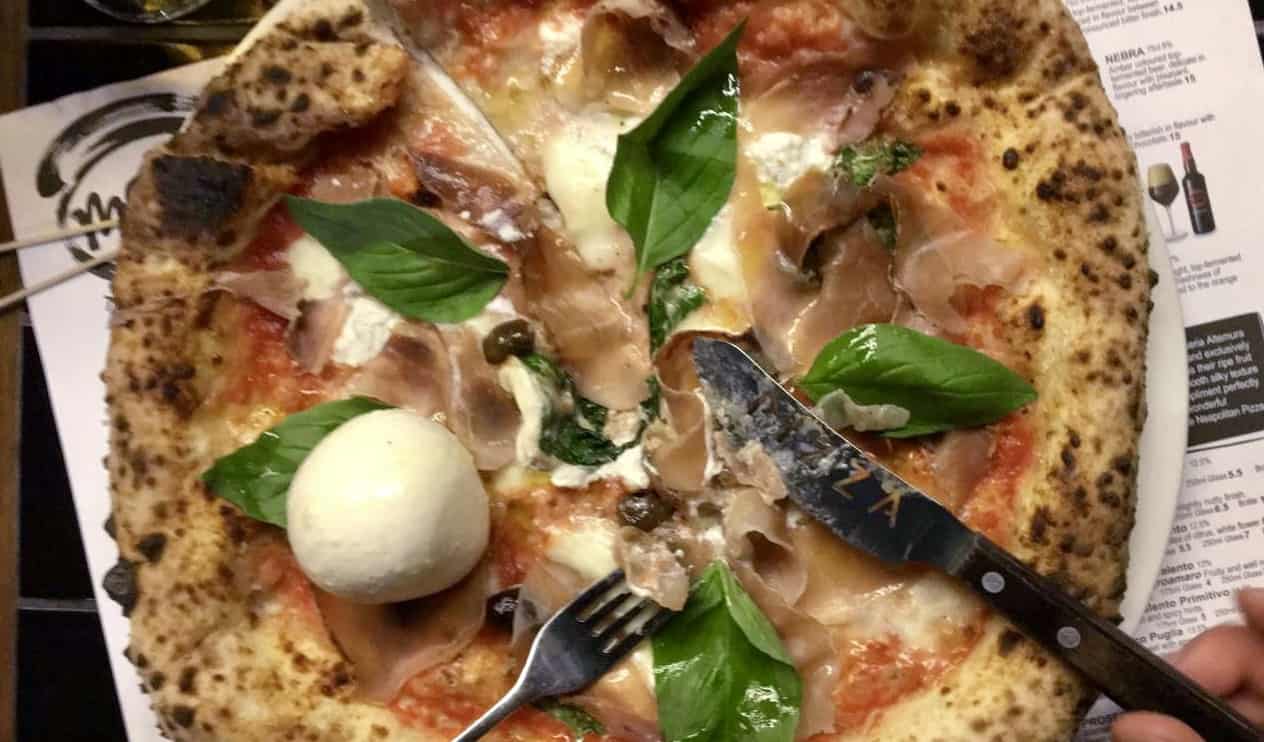 Here's the whole gang with our respective pizzas!
Here's a funny story: Catherine (above in red), sat down when we arrived and announced, "I don't eat pizza." Apparently, no one had told her we were going to a pizzeria! 😂 Well, I wondered about someone who "doesn't eat pizza", but apparently, she ends up feeling awful after eating it. (Obviously, she's not been eating proper pizza!) So this was the big test as Riccardo had explained how their dough is much lighter and easier to digest. Not only did Catherine devour her pizza like the rest of us, but when I asked her how she felt after eating it, a few days later, she said, "Absolutely fine." So, there you have it!
Please take a look at Mozza in Glasgow's beer and wine choices on the menu above, as they are not run of the mill options. My cousins, Sam and Pete really enjoyed their Italian beers, both of them commenting on their unique flavors. Catherine had a white wine (Falanghino Salento) which I tasted and both of us loved it. Although, my choice of red (Apulo Rosso Salento) was good too, especially with my pizza.
Last, but not least, dessert at Mozza in Glasgow is not to be missed. You'll find that you'll definitely have room for dessert because the pizza is so light, you won't feel weighed down.
Birramisu
Riccardo had told us about his "Birramisu" and told us to be sure to try it, so Pete and Sam decided to give it a go. I must admit, not being a beer girl, I honestly thought there was no way I was going to like it.
Boy, was I shocked: I loved it! There wasn't a strong taste of beer as I'd suspected. It was light, creamy and had a fabulous malt flavor. Everyone agreed, it was a hit! I think the girls would have liked to have ordered the Birramisu, too. However, Helen, Catherine and I had gone the safe route, with soft vanilla ice cream and Flakes! Definitely order a Birramisu if you go to Mozza.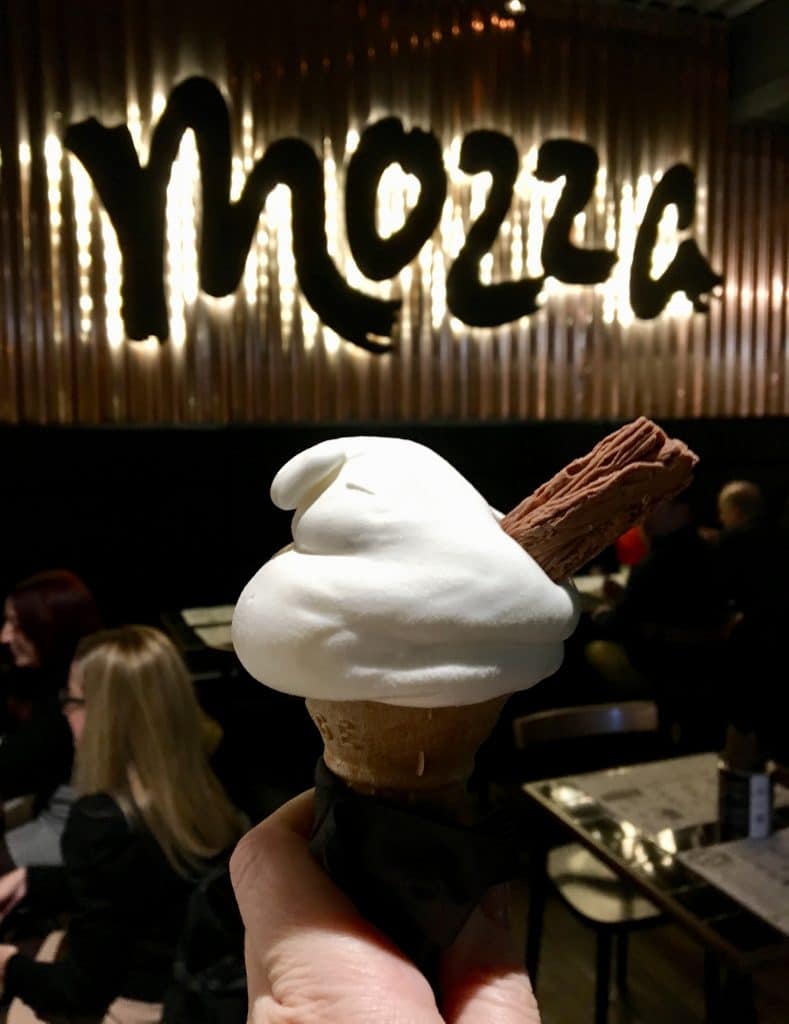 Suffice it to say that I'd highly recommend Mozza in Glasgow.
Other Mozza Locations
By the way, if you're in St Andrews you're also in luck as they have a Mozza there which recently opened. A Dundee location is opening soon, also. When I was in St Andrews earlier this year, and had never heard of Mozza (except the one here in LA), I took this photo!
Mozza in Glasgow is located at 39 Renfield Street. Follow them on Twitter, Instagram, and Facebook as they often have special offers like this one.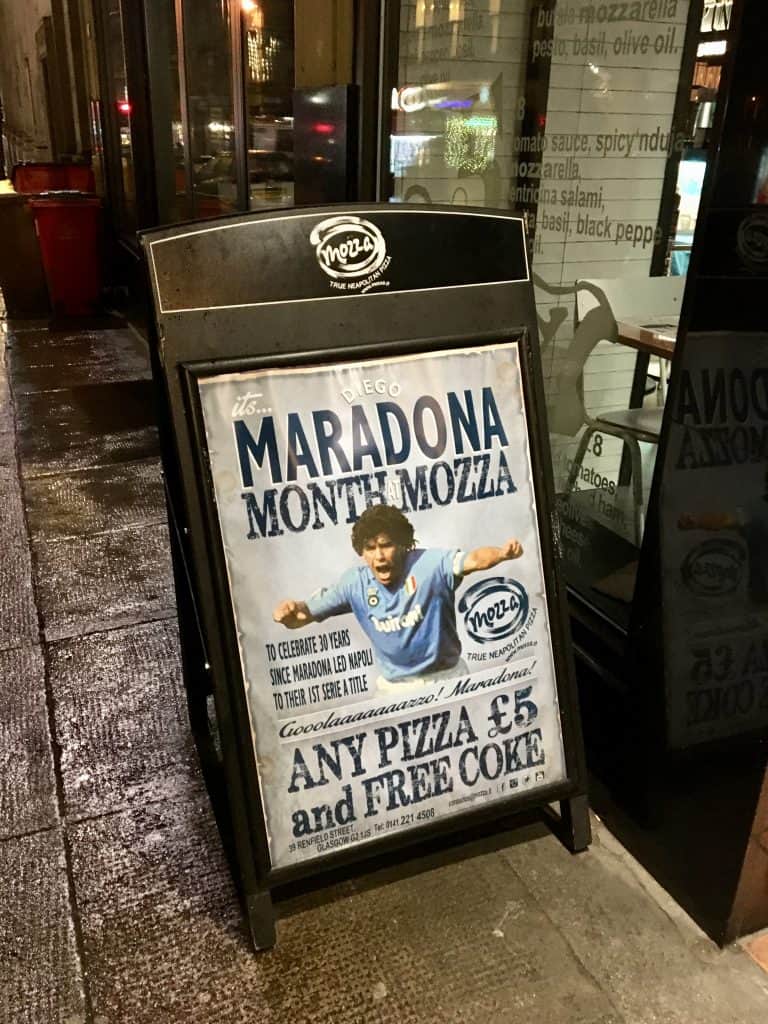 Mozza's website is still under construction, but you can call them with any questions you may have. Click below. Let me know if you go, and let them know I sent you! Here's a little video clip from my Instagram story that night if you'd like to see it.
Don't miss another travel or recipe post; subscribe to my free subscription below!
I promise never to share or sell your information.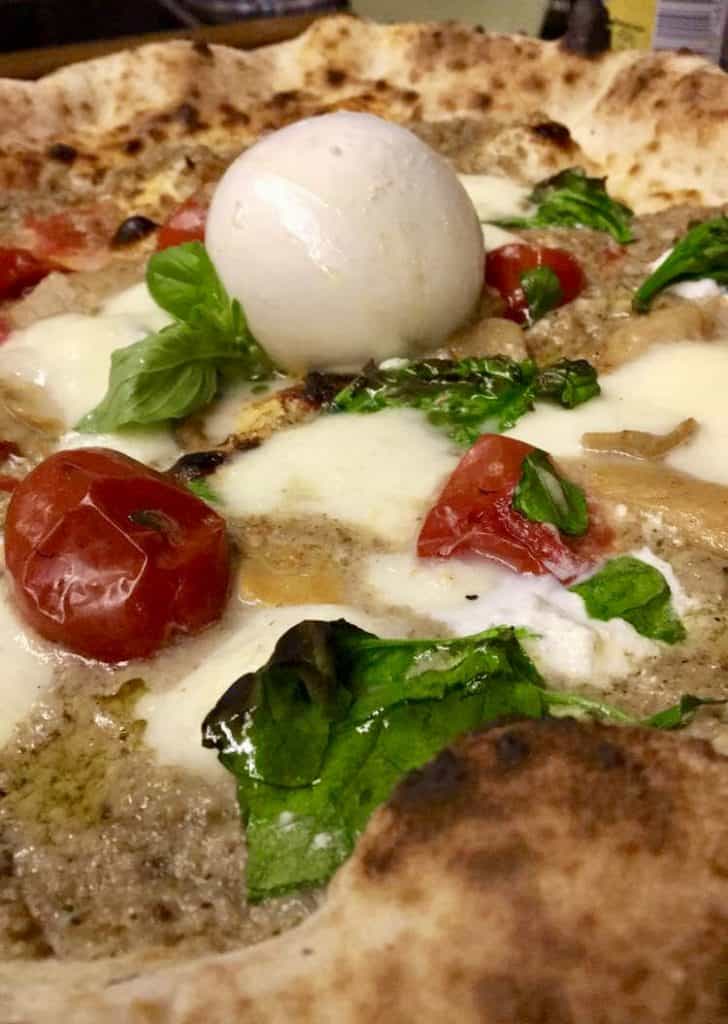 Afterwards, we all stopped by really lovely pub nearby call the Drum and Monkey, and had a drink and chat by the fireplace. Overall, it was really lovely evening.