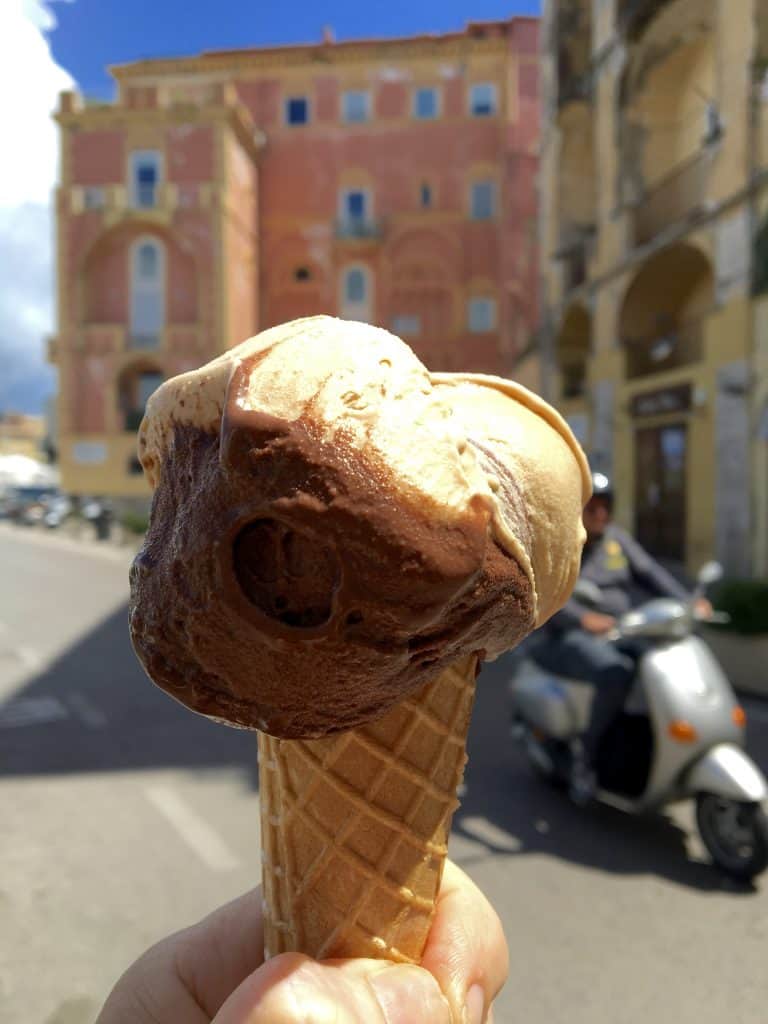 Driving in Lazio is something I think everyone should do, or go with someone who is comfortable driving in Italy. Of course, there so much to see in Rome that you could stay for months and still not see a majority of what the Eternal City has to offer.
However, I feel that if you only visit large cities in any country, you are missing out on another completely different aspect of those countries. While I wouldn't advise driving in Rome unless you are a daredevil, I would highly recommend renting a car and driving out of the city.
Disclosure: my car rental was sponsored by Auto Europe and travel insurance by Travelex, both brands I have used and loved in the past. All opinions are always my own.
My family lives about an hour south of Rome, so I am more familiar with the Lazio area and will highlight some of my favorite places to give you an idea of what there is to see, and hopefully entice you to visit, too!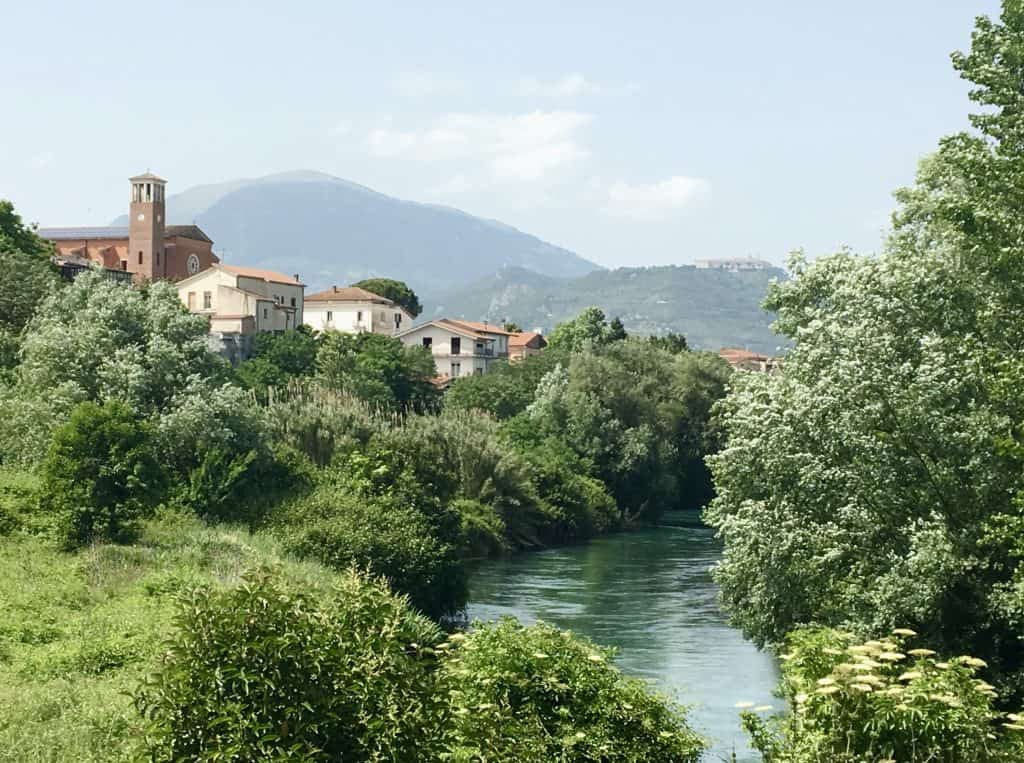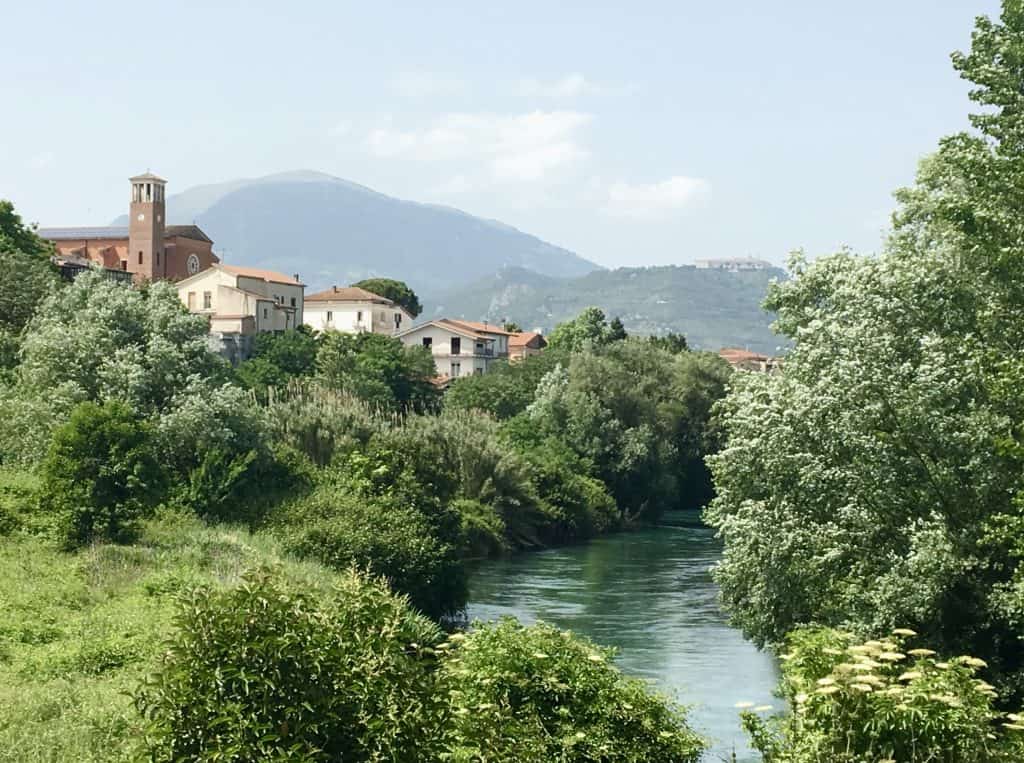 We took a bus from the Termini Station in Rome to Ciampino airport (only 4 euros) and picked up our rental car there as we were flying from Ciampino in a few days. This would make our trip back to the airport and the drop off our rental car very convenient.
The drive out of Ciampino Airport is much easier than finding one's way into it. We headed for Frascati as I wasn't able to visit Villa Aldobrandini last September. We also planned to have some lunch there.
Frascati
Villa Aldobrandini sits on a hill overlooking the town of Frascati. The first structure was built in the mid-15oos, and at one point was apparently gifted by a pope to his nephew. I'm unclear if the family still owns the villa (sadly, the fountains and much of the building are in disrepair) or if it is owned by the state. However, it is still definitely worth a visit.
We walked up the hill to the entrance after leaving our car in Frascati's central parking lot. There's no fee to tour the grounds and gardens, but there's no entry permitted into the building. Here's some of what you can expect to see.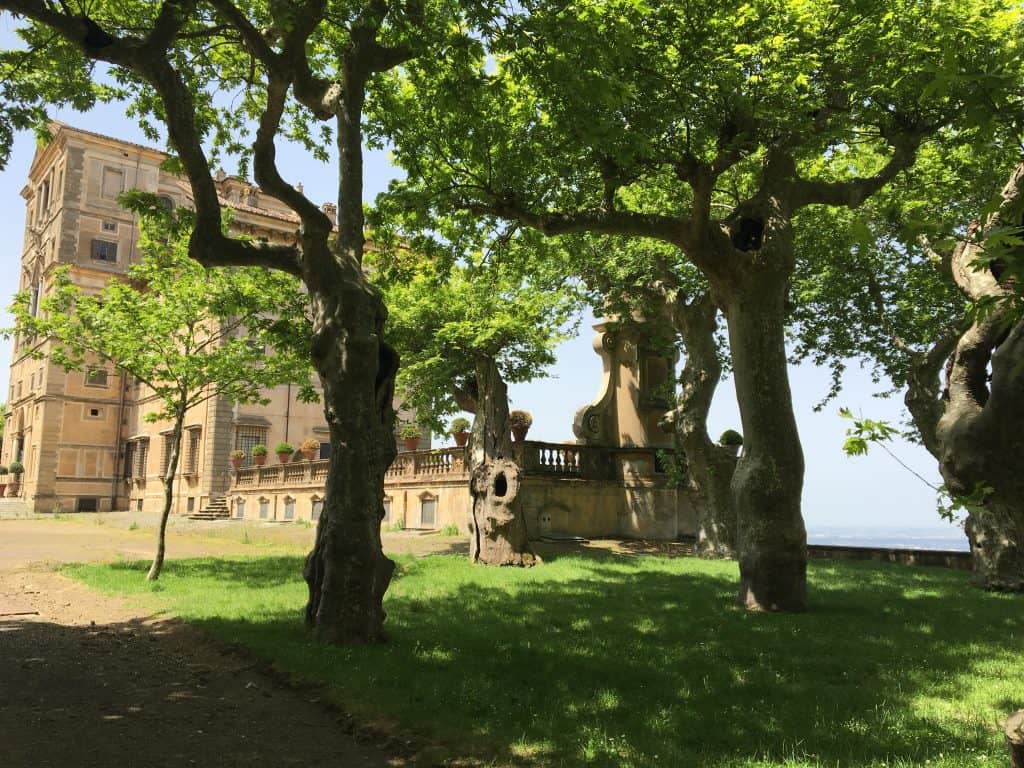 Can you imagine what this garden looks like when all these hydrangeas are in bloom?
Reading about the history and background of the villa is fascinating, so if you do visit, I recommend that you do a little googling first.
We found a wonderful little "alimentari" (a little deli and shop for groceries) and picked up a picnic lunch. They had some spicy pork jerky that Mum and I went crazy for! You can see Mum enjoyed hers!
That night we stayed with family in my mother's village.

Cervaro
The Comune of Cervaro is quite small and nestled in the foothills of a mountain only about a 15 minute drive from the village. After doing a few errands, cappuccinos were in order. Believe it or not, this cappuccino cost 90 cents ($1), and it was fabulous (Starbucks, eat your heart out).
Cervaro is also where my Nonni and many other family members are buried. If you've never seen a typical Italian cemetery, you might be surprised. They're a bit overwhelming, with so many tombs, statues, flowers, etc., in such close quarters.
From the cemetery, there is a beautiful view of the area where my family lives, along with Monte Trocchio. These are the typical small towns you can visit whilst driving in Lazio.
We spent the rest of the day with my aunts and cousins, doing what? Mostly eating!
Sora
The next day was market day in Sora, so we jumped in the car and got there early in order to meet my aunt and uncle for a coffee before doing some shopping. It was bucketing down as we drove into town and we wondered if there would even be a market that day.
This is what the market day looked like last time we went–what a difference!
We never did manage to meet our relatives due to a miscommunication, but we did run into Loreto from Casa Lawrence (remember he taught me how to make Cacio e Pepe Pasta?) He was there selling his cheese!
Many of the vendors were packing up because the rain didn't seem to want to let up. Look at these gorgeous artichokes-they're "pre-washed"!
At least the doughnut and ciambelle vendor didn't leave, thank goodness! And the clouds did begin to clear. Yes, that's me feeding my face with an Italian doughnut.
Oh and we just couldn't pass up tasting this incredible potato and cheese pizza!
Here's the beautiful cheese Loreto was selling!
And this is why the cheese tastes so good!

Gaeta
The next morning I checked the weather forecast and it looked good, so we decided to drive to the coast, which is only about 30 miles away. Driving in Lazio is really pretty low-key, especially outside of large cities. We prepared ourselves a picnic, including some amazing homemade sausages that Zia Iolanda had made. These are one of the reasons I could never be vegetarian!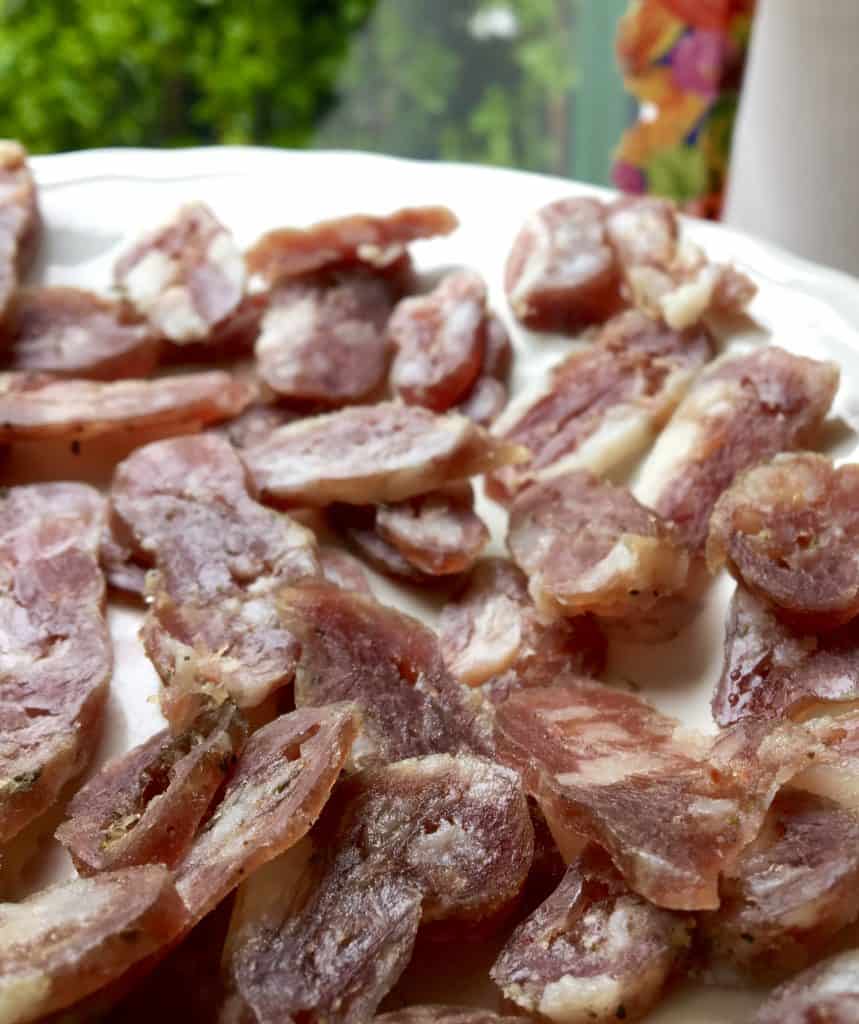 This time we had a beautiful spot next to the sea with sweeping views of Gaeta and beyond.
Gaeta is immersed in mythological history and has an incredibly rich past.
One of the highlights of visiting Gaeta is La Montagna Spaccata (split or broken mountain). It's worth visiting simply for the panoramic views.
There's a church at the top of the mountain, and after going through an entryway, there are steps down into the crack where the mountain is split.
When I went many years ago, I was able to go to the very bottom of the grotto, but now it is closed off, most likely for safety, so this is as far as one can go.
One last stop at the beach in Sperlonga before we headed back to my mother's village. This is one of my favorite beaches! You can read more about the hilltop town of Sperlonga from my last visit HERE.
We were lucky as we missed the rain that had fallen inland.
And even more fortunate that we were able to see a rainbow. Driving in Lazio isn't difficult and offers the opportunity to see so much more than trains or buses avail.
We spent one last night with family and the next day, we were off to SCOTLAND!
Continued here -> St Andrews, Scotland and Aunt Virginia's Recipe for Bacon and Onion Stuffed Mushrooms
Don't miss another recipe or travel post, sign up for my free subscription below!
I promise not to share or sell your email address, ever.
Disclosure: my car rental was sponsored by Auto Europe and travel insurance by Travelex, both brands I have used and loved in the past. All opinions are always my own. I am disclosing this in accordance with FTC regulations.