This ham sandwich recipe is so incredibly tasty, I just had to share it. I tasted it earlier this year at the Edwardian Kitchen at the Pollok House in Glasgow. The ham sandwich includes a delicious addition of piccalilli and cucumber!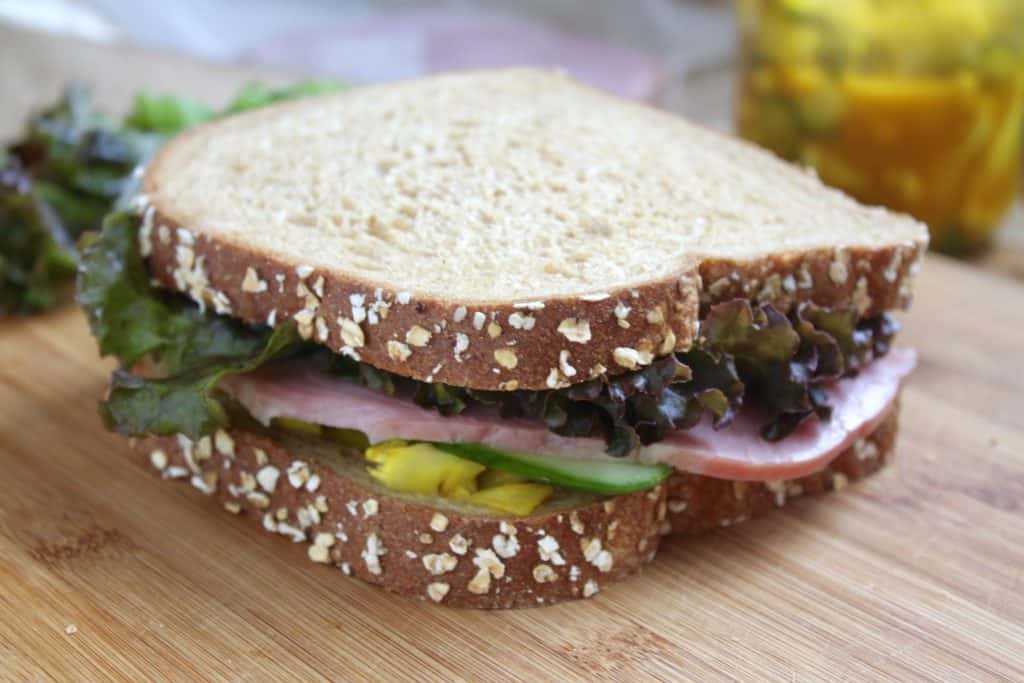 Before I get to this very British ham sandwich recipe, I want to tell you a little about where I discovered it.
As an Amazon Associate I earn from qualifying purchases.
I've been to the Pollok House in Glasgow three times in the past couple of years. It's easily accessible as it's near the center of the city. However, I love it because it feels as though you're miles away from the city.
This past May, I took my Mum and Dad, and met my cousin, Sam, there. We toured the lovely house, (photos aren't allowed to be taken inside) then headed out to the grounds.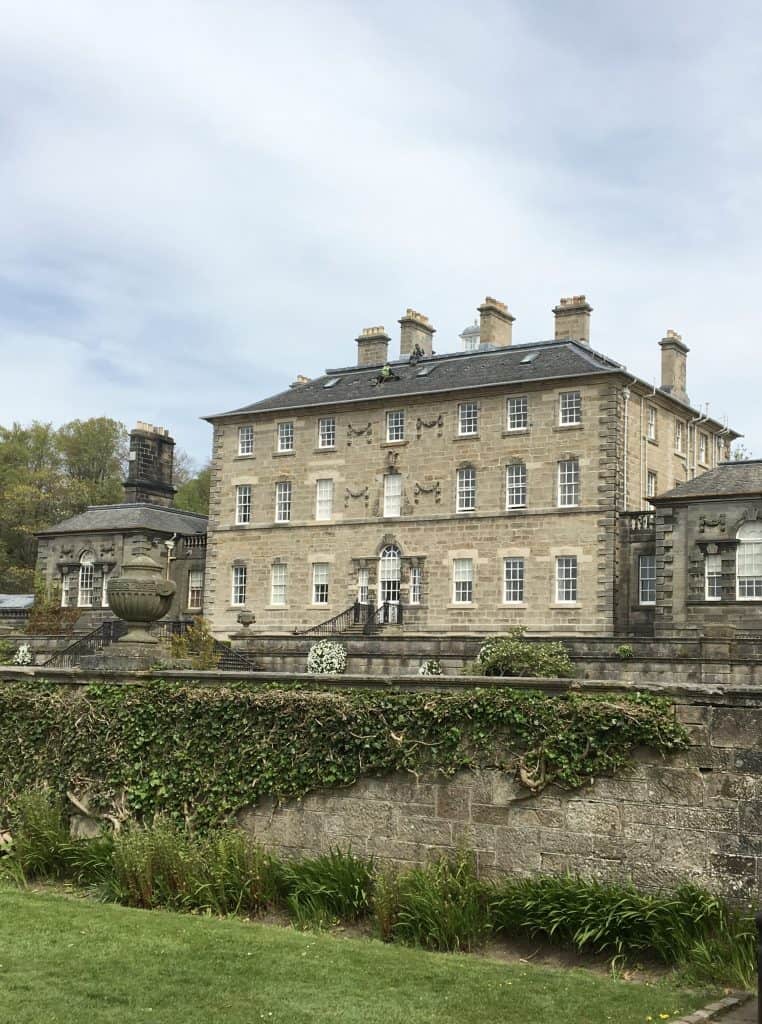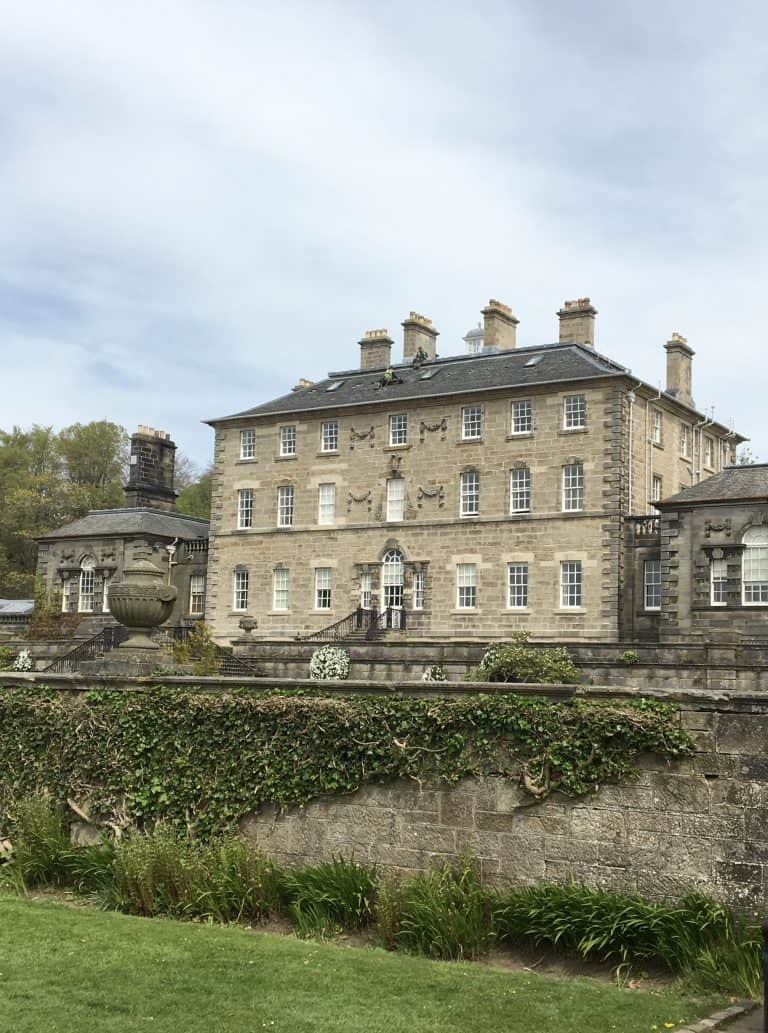 We used our Royal Oak Foundation Membership which provides free entry to all National Trust for Scotland properties. If you are planning a trip to Scotland, or anywhere in the UK, I highly recommend you get one, too. It is a huge cost-saver, and if you use my code (FIND IT BELOW) you'll receive a 10% discount!
Royal Oak Foundation memberships are good for a year and include a parking pass.
Here are some of the photos I took around the gardens and the property. Check out the link at the bottom which has more photos when I went on a much sunnier day.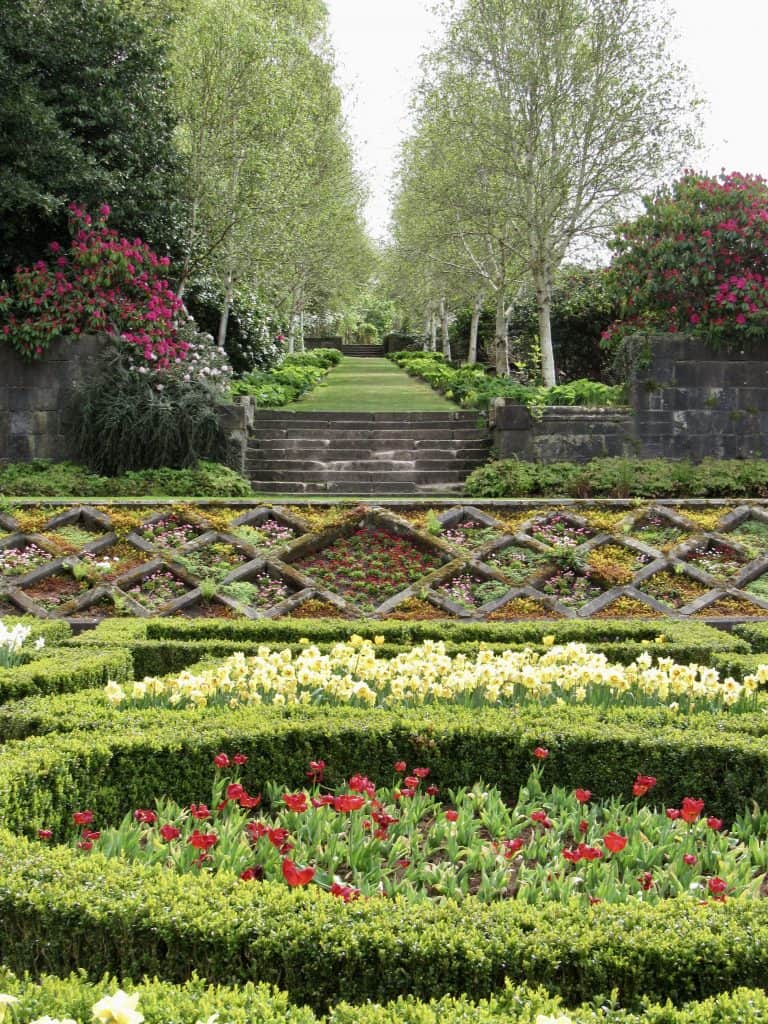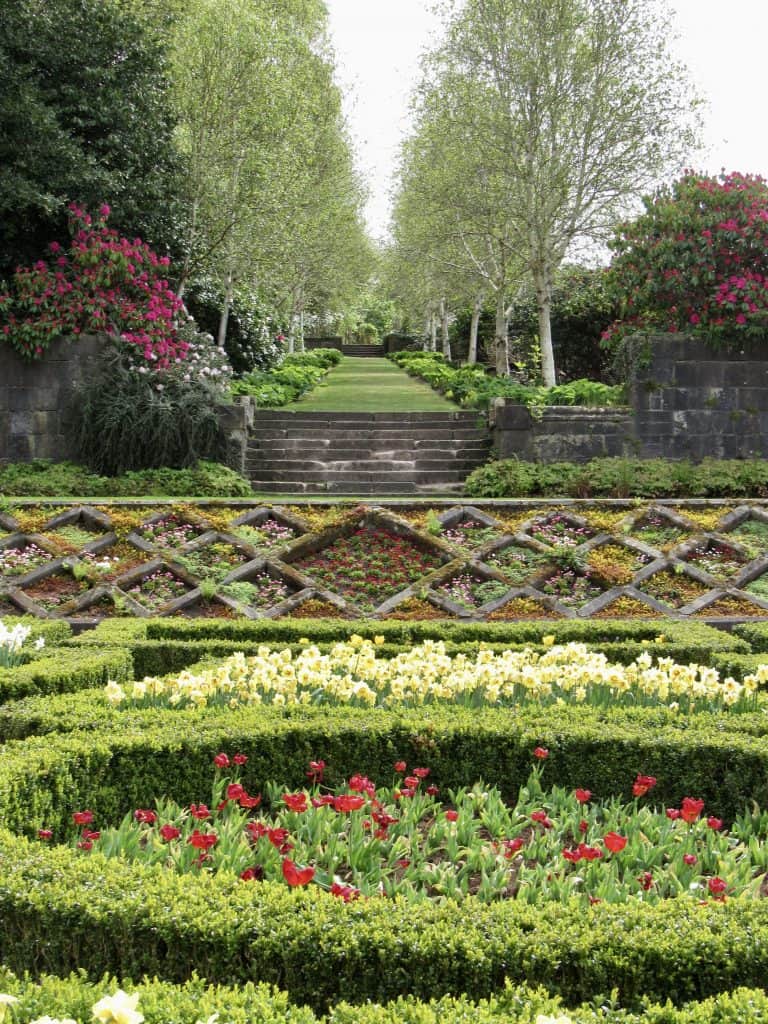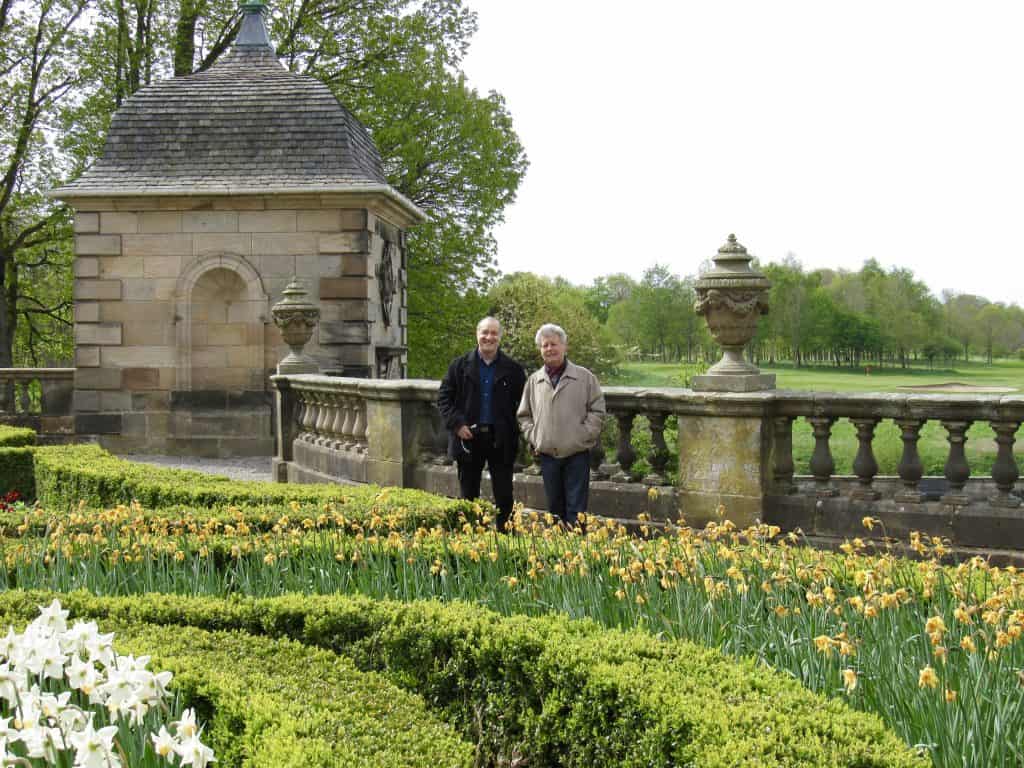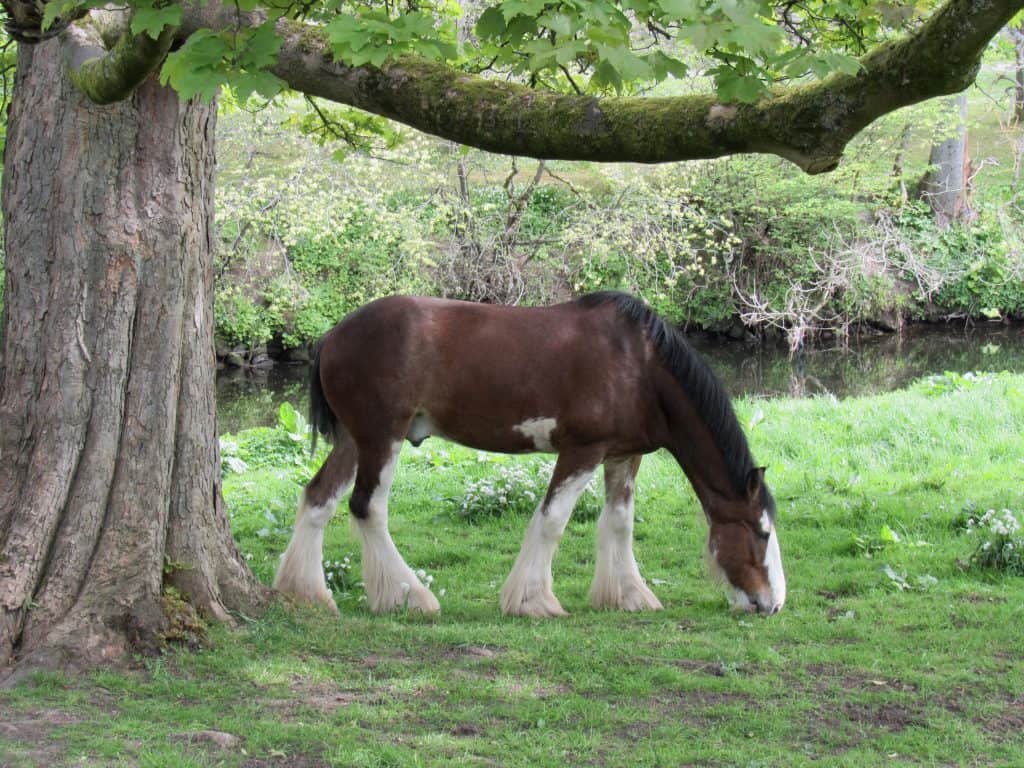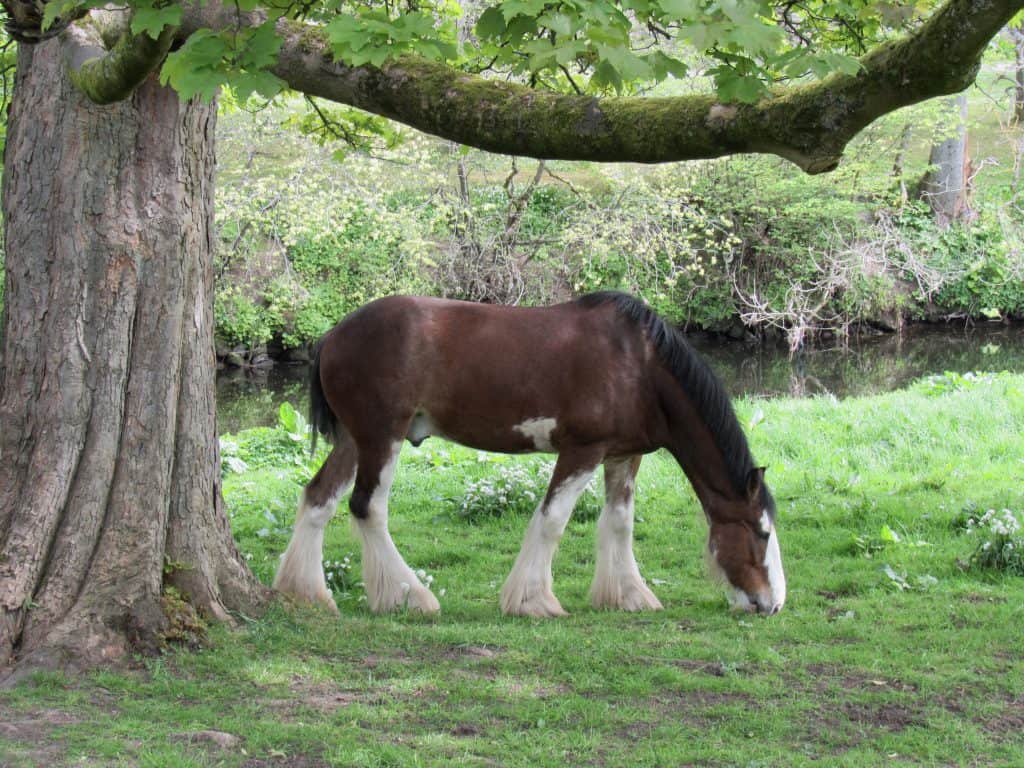 Lunch at the Edwardian Kitchen
After touring the grounds, we'd worked up an appetite, and decided to have lunch at the Edwardian Kitchen in the Pollok House. We were happy to snag the last available table, which fortunately had seating for four. It was a bit chilly that day, so I ordered soup and the ham sandwich pictured below, but so did the rest of my family!
It was fantastic that the soup and sandwiches were so tasty, especially since we'd ordered four of them! Everyone was in agreement: this delicious ham sandwich had a brilliant combination of flavors. The vinegar-flavored piccalilli was fab, and my cousin, Sam, and I, loved the addition of the cucumber slices which gave a nice crunch.
After a lovely lunch, we walked into the Pollok Park grounds (where the Pollok House is located) to see the highland cows.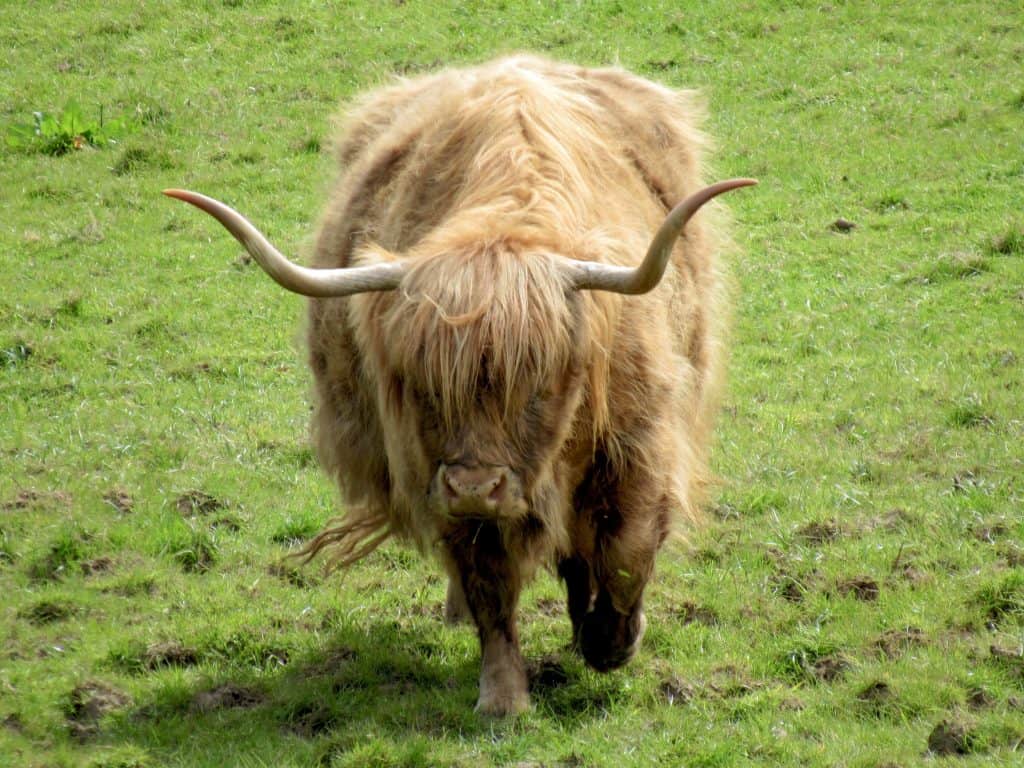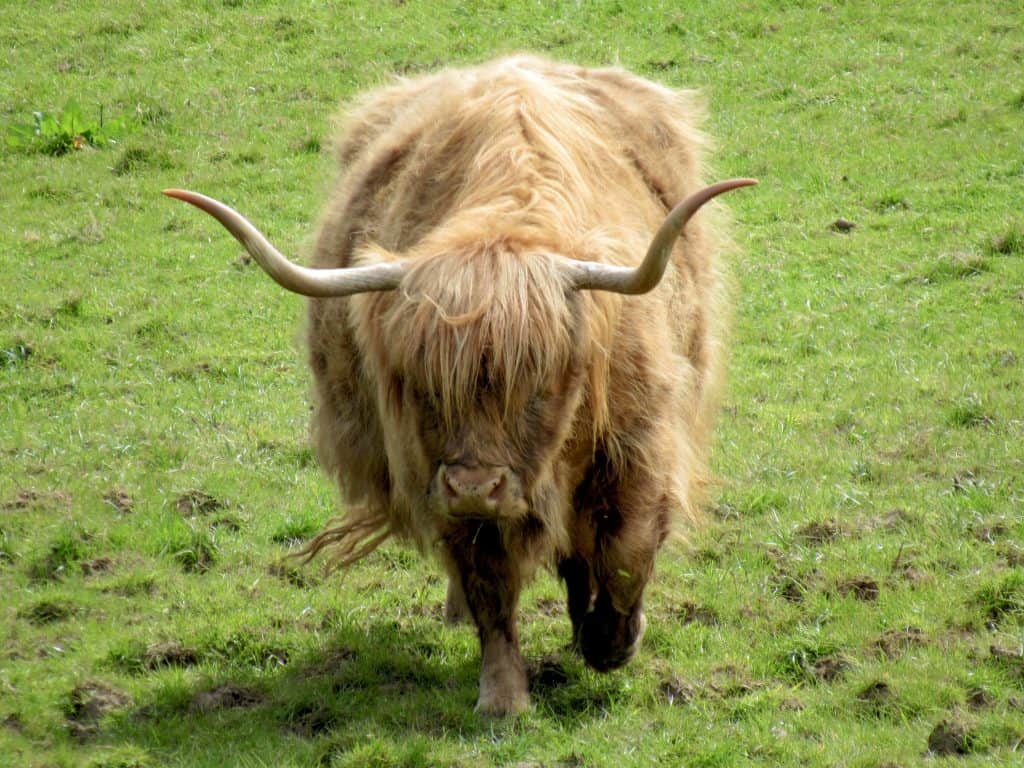 There were so many of them, including many calves which looked so much like teddy bears!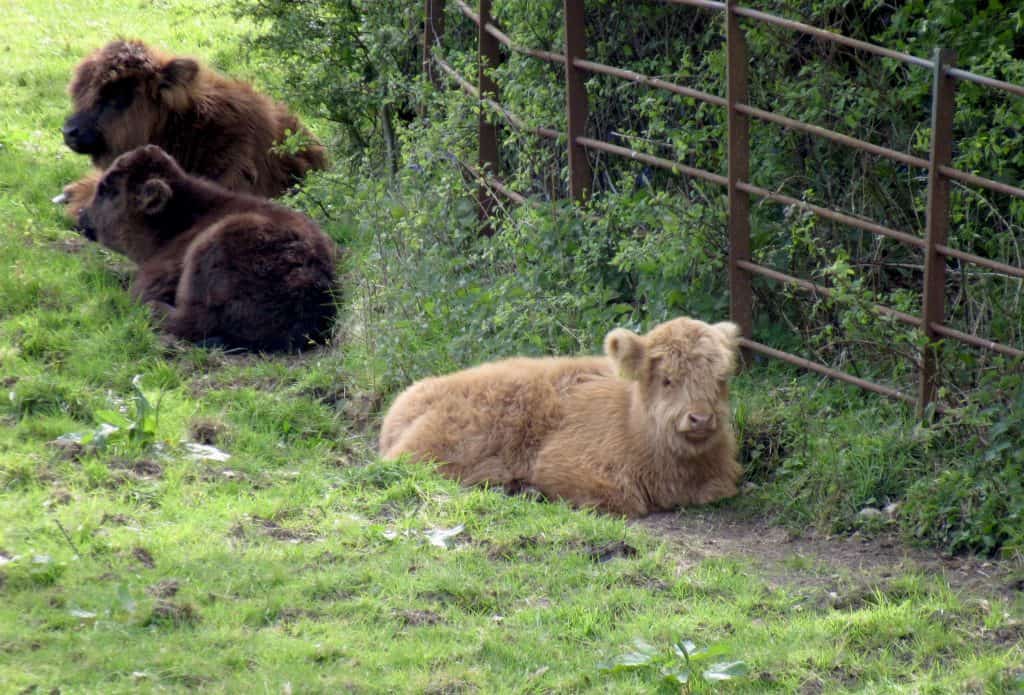 Okay, enough highland "coos" for now!
Ham Sandwich Recipe with Piccalilli and Cucumber
(fromThe Edwardian Kitchen)
Recipe adapted by Christina Conte serves 2
FULL PRINTABLE RECIPE BELOW
Just to tell you how much I loved this sandwich, I couldn't wait to come back home to make it, literally. I ended up buying all the ingredients at my cousin Connie's house in England and made it there. It was delicious, although I put a bit too much piccalilli in them. The key is really good ingredients (surprise)!
Here's my version of the ham, piccalilli and cucumber sandwich I made at Connie's.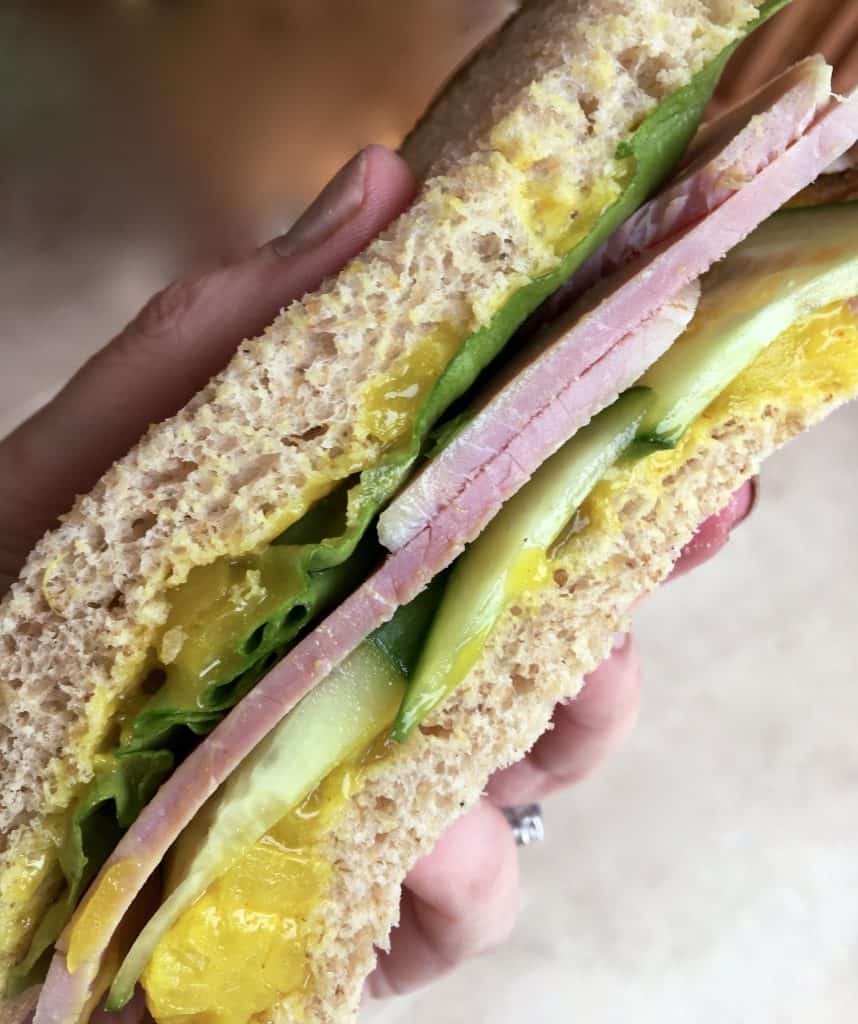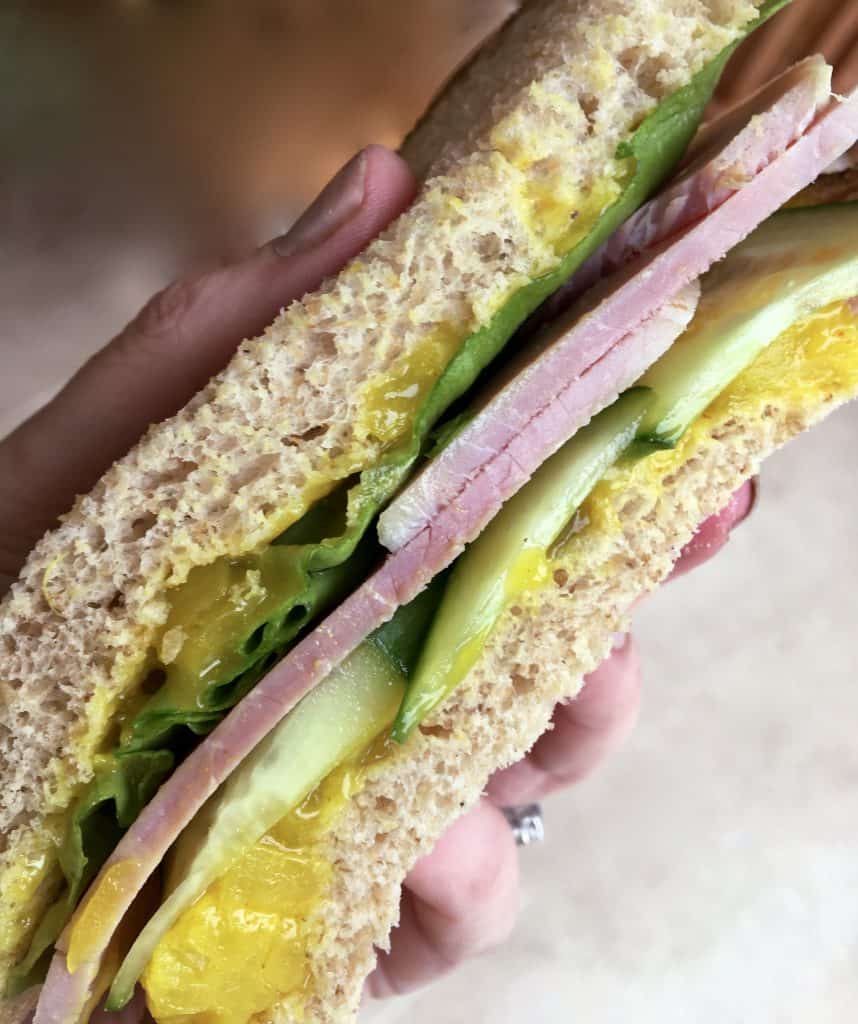 When I came back home, I made it again. It was more difficult to re-create here since we don't have proper gammon available. I used ham from my local deli and had it sliced thicker than usual, which is what I'd suggest you can do, too. Using leftover baked ham from holiday meals would be a perfect time to make these sandwiches. I also made my own piccalilli.
To make this delicious ham sandwich recipe just follow the directions below. Let me know if you do and if you love it as much as I do!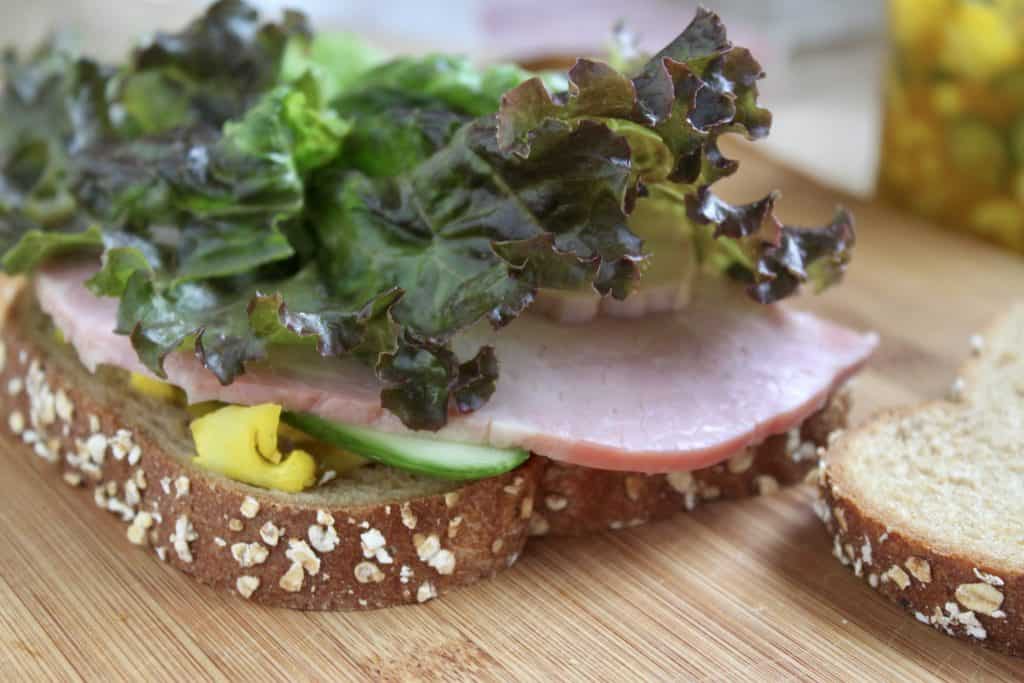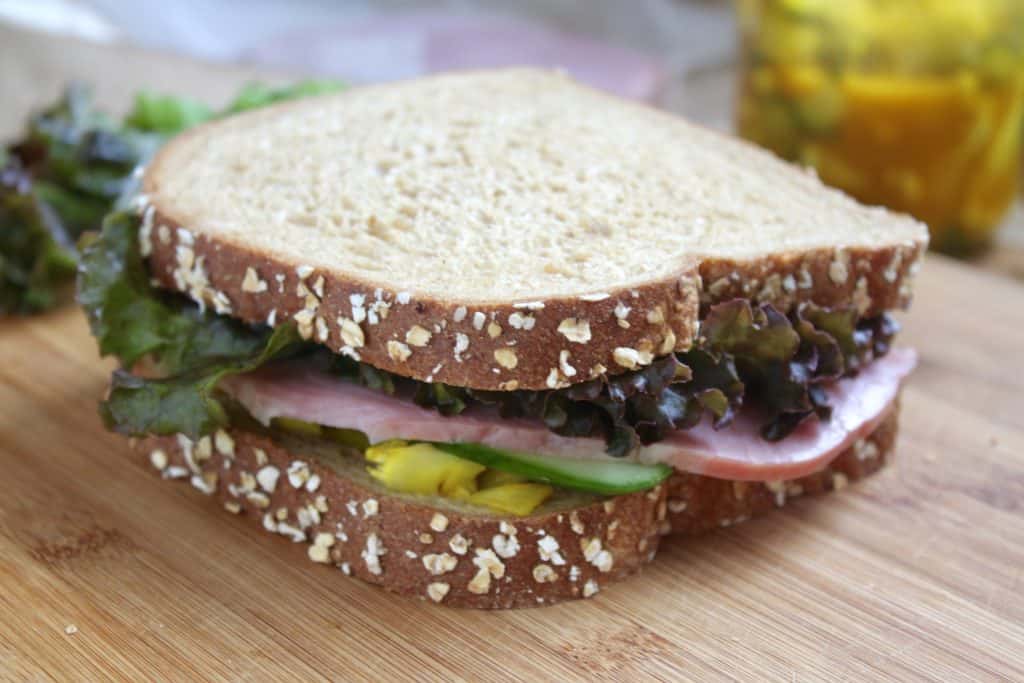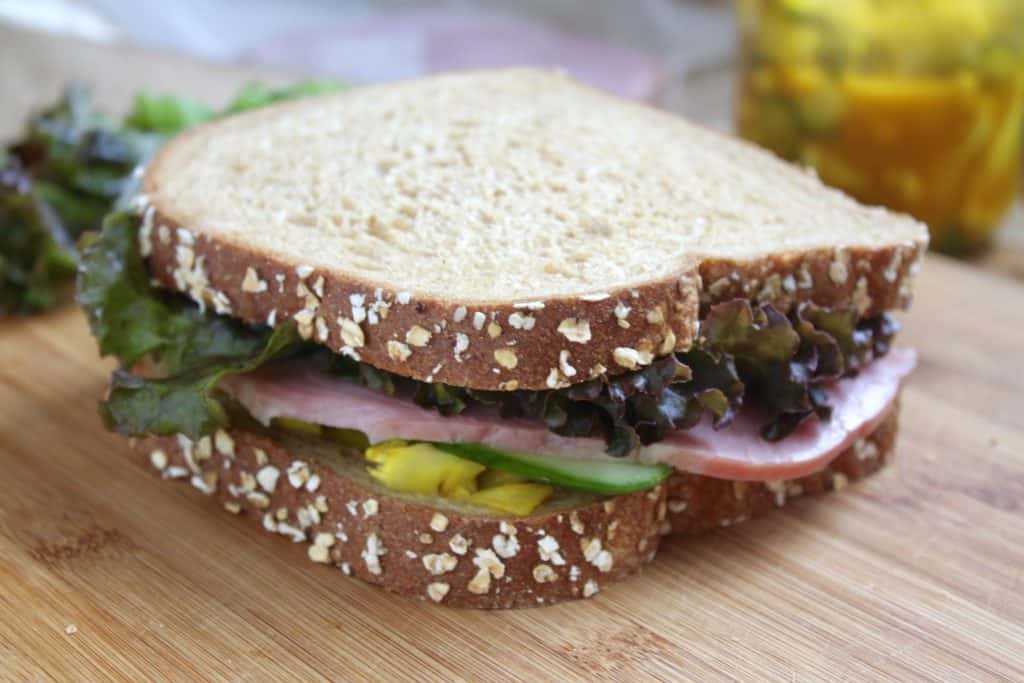 If you are interested in more, visit The Pollok House.
USE THIS CODE FOR 10% OFF A ROYAL OAK MEMBERSHIP: CUCINA2020
Kitchen Ham, Piccalilli and Cucumber Sandwich
A British ham sandwich with piccalilli and cucumber slices and lettuce, which is a perfect lunch at home or work or school.
Ingredients
2 slices of good quality whole wheat bread
2 Tbsp piccalilli, chopped if pieces are too big
1 small Persian cucumber, or part of an English cucumber, thinly sliced
4 slices of ham, not too thin (not a sweet or honey ham), preferably a home baked ham
2 large leaves of Bibb or Butter lettuce
Instructions
On the inside of both slices of bread, put some piccalilli (chopped if pieces are too large), don't be too generous as it's on both slices
On the bottom slice of bread, follow with slices of cucumber, ham and the lettuce leaves.
Place the top slice of bread on top finish the sandwich, and cut into two triangles.
Notes
The original ham sandwich on the menu included mayonnaise, but I didn't taste it with it as I'm not a fan. You may want to add some if you are.
Nutrition Information:
Yield:

1
Serving Size:

1
Amount Per Serving:
Calories:

631
Total Fat:

20g
Saturated Fat:

4g
Trans Fat:

0g
Unsaturated Fat:

10g
Cholesterol:

228mg
Sodium:

3632mg
Carbohydrates:

31g
Fiber:

4g
Sugar:

11g
Protein:

85g
Nutrition information is only estimated.
Don't miss another post! Sign up for my FREE subscription below.
Christina's Cucina is a participant in the Amazon Services LLC Associate Program, an affiliate advertising program designed to provide a means for sites to earn advertising fees by advertising and linking to Amazon.com.