My 2018 holiday gift guide with recommendations on products I own and love (or would love to have)! Cooks and travelers are some of the easiest people to buy for! Enjoy!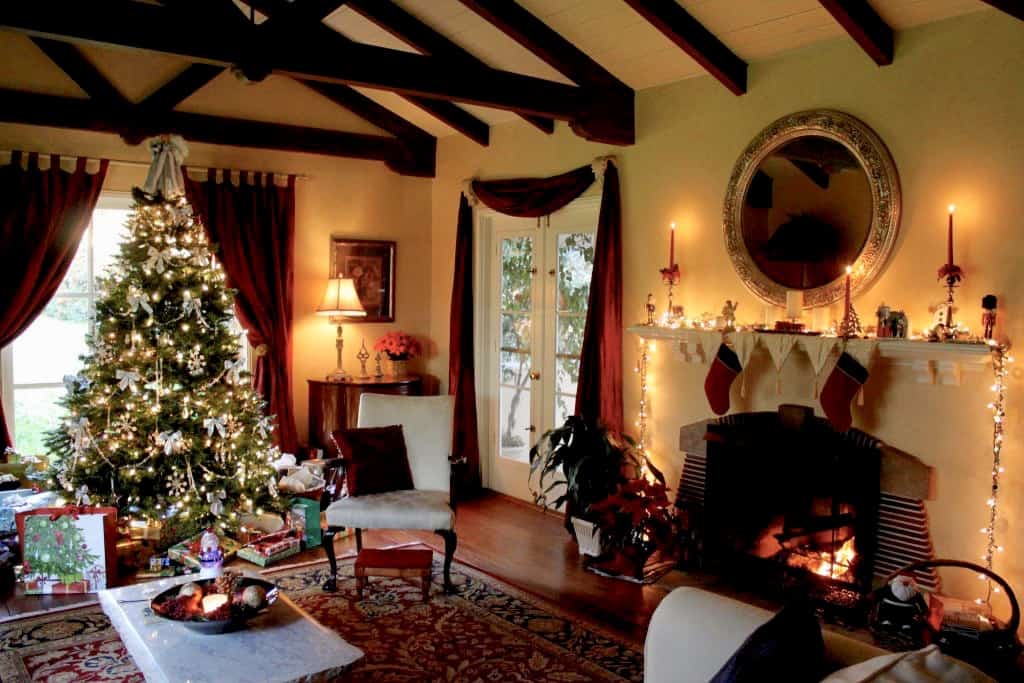 Christina's 2018 Holiday Gift Guide
I am often asked for product recommendations by readers, and there are certain items I just love so much, I want to share. For these reasons, I have put together a gift guide, and I hope it will be helpful to you this holiday season.
As an Amazon Associate I earn from qualifying purchases. I received Neilsen-Massey Vanilla's Holiday Flavors Bundle and was compensated; however, all opinions are my own.
I also use Amazon on a regular basis and am an Amazon Prime member and recommend them and their customer service. In fact, an Amazon Prime membership would make a fab gift!
Gift Ideas for FOODIES
One of my favorite things to do is make gift "baskets". However, I like to think outside the basket: use a pasta pot filled with Italian goodies (like pasta and oil), or a wok filled with Asian ingredients. Even a tart dish filled with small baking tools and things like vanilla extract and good quality baking chocolate makes a gorgeous gift (just wrap in plastic or tulle).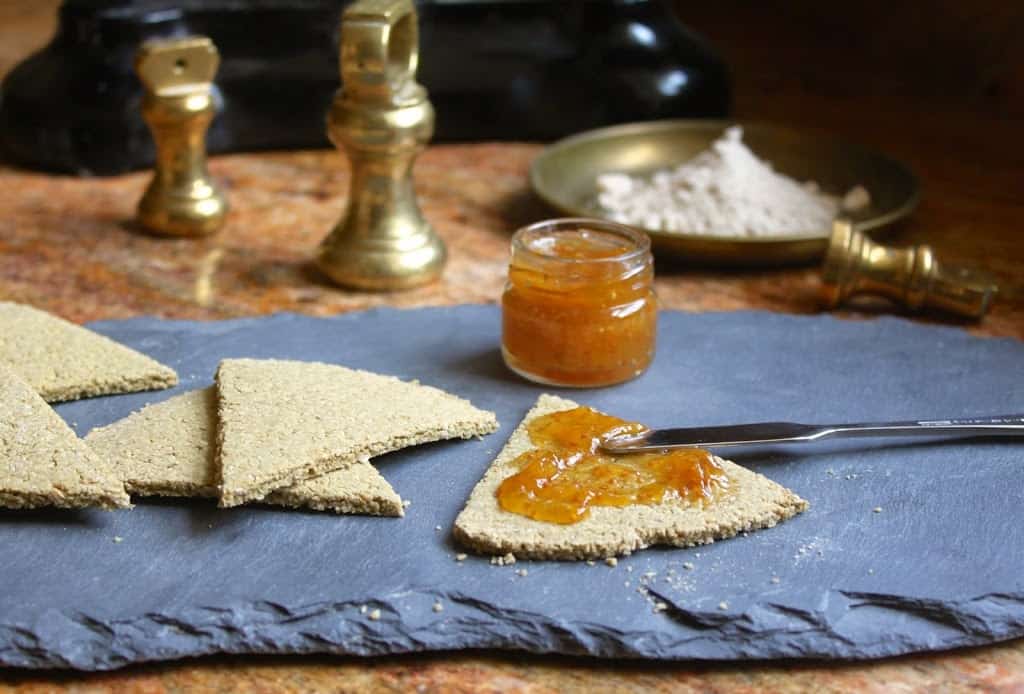 ~For Bakers
A Scale
If your baker doesn't own a scale, please do them a favor and buy them one. The difference in their baking will be noticeable immediately! My mother had a Salter scale when I was growing up, and I've had one since I can remember. I really like them because they are reliable.
A Silicone Mat
I use my silicone mats almost every single time I use my cookie sheets. I find them indispensable for baking recipes from cookies to candy-making.
Neilsen-Massey's Holiday Flavors Bundle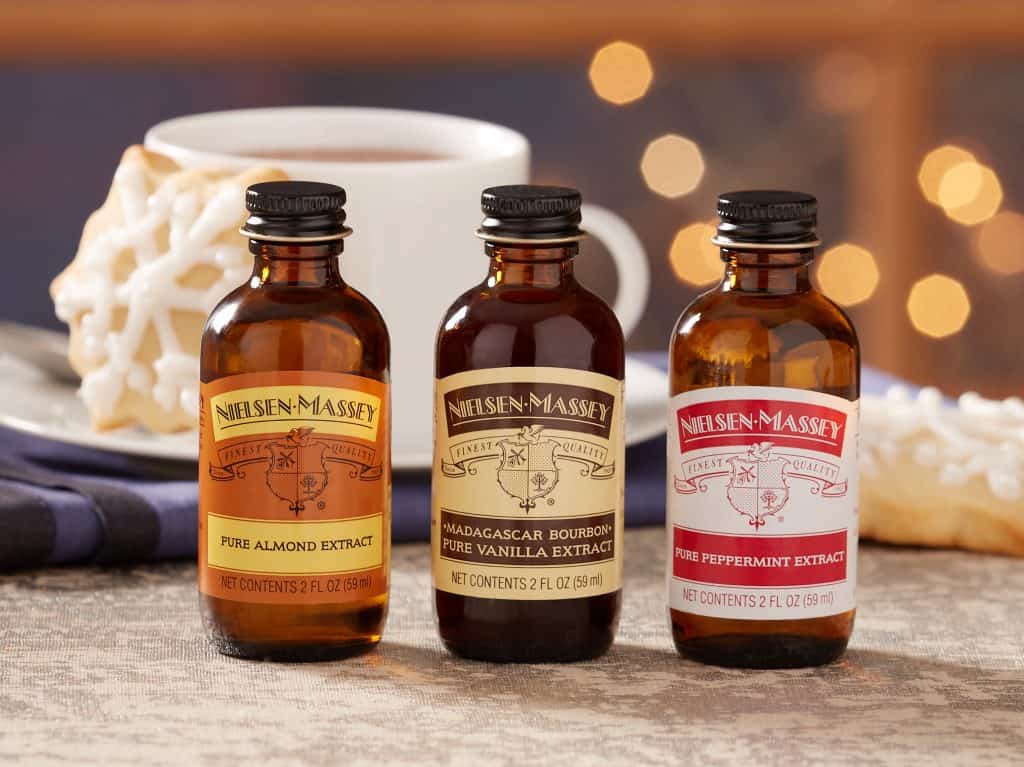 I love Nielsen-Massey vanilla and other flavored extracts because of their quality. Why ruin your lovely baked goods by adding artificial flavors?! Nielsen-Massey's Holiday Flavors Bundle features Madagascar Bourbon Pure Vanilla Extract, Pure Almond Extract and Pure Peppermint Extract. These extracts are available in 2- and 4-ounces.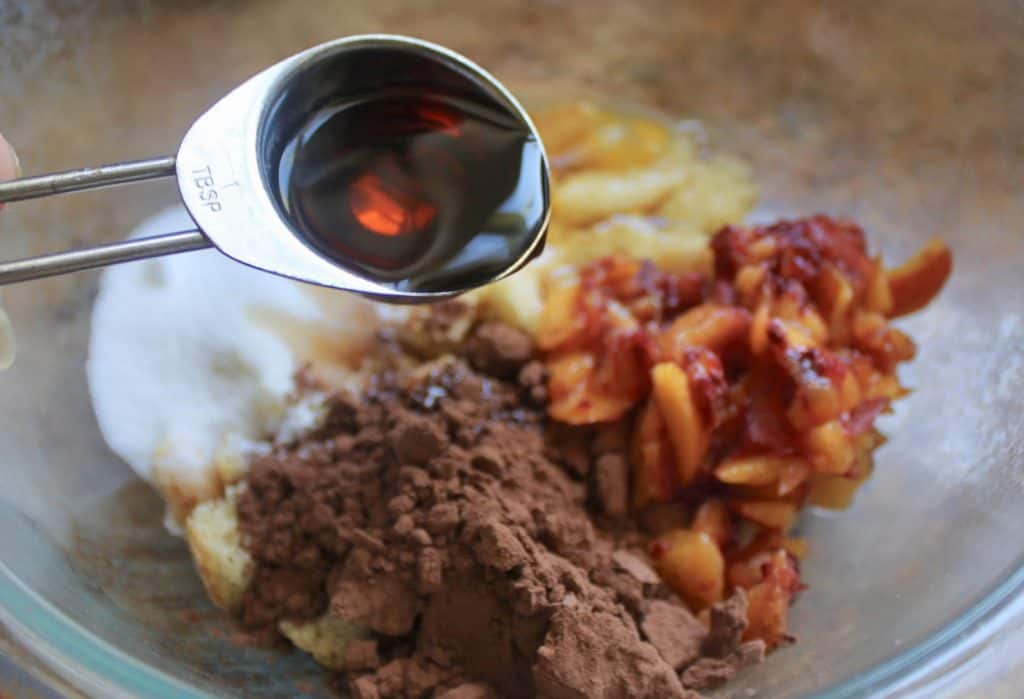 Did you know the entire vanilla-cultivation process, from planting to market, can take 5 to 6 years? After harvesting, farmers spread beans in the hot sun during the day and wrap them in blankets to sweat at night for two weeks, then conditioned for another two weeks. Finally, beans are aged for 6 to 8 months in wooden boxes. This allows complex flavor notes to emerge. Vanilla from Madagascar has a sweet, creamy flavor with velvety after-tones and makes for an excellent "all-purpose" vanilla, perfect for any sweet or savory recipe.
Although I don't use almond extract, I do have recipes which call for it. Neilsen-Massey makes it with the purest oil of bitter almond, so this is the one I recommend. The final flavor in the Neilsen-Massey bundle is peppermint, which I love and use often during the holidays in cakes, frostings, and hot cocoa. This pure peppermint extract is made from mint grown under the strictest quality standards.
French Pastries Cookbooks
Teatime in Paris Cookbook (I own this) A brilliant cookbook by my friend Jill, demystifying the art of French pastries! She's also written Mad About Macarons; both would make great gifts for those who love to bake.
Shortbread Mould
For a unique and useful gift for that baker, what about a beautiful shortbread mould? This shortbread I made using one that I have, and I love it! You could even buy one for yourself and just give the shortbread away as a lovely gift!
~For Cooks
Belgian Waffle Maker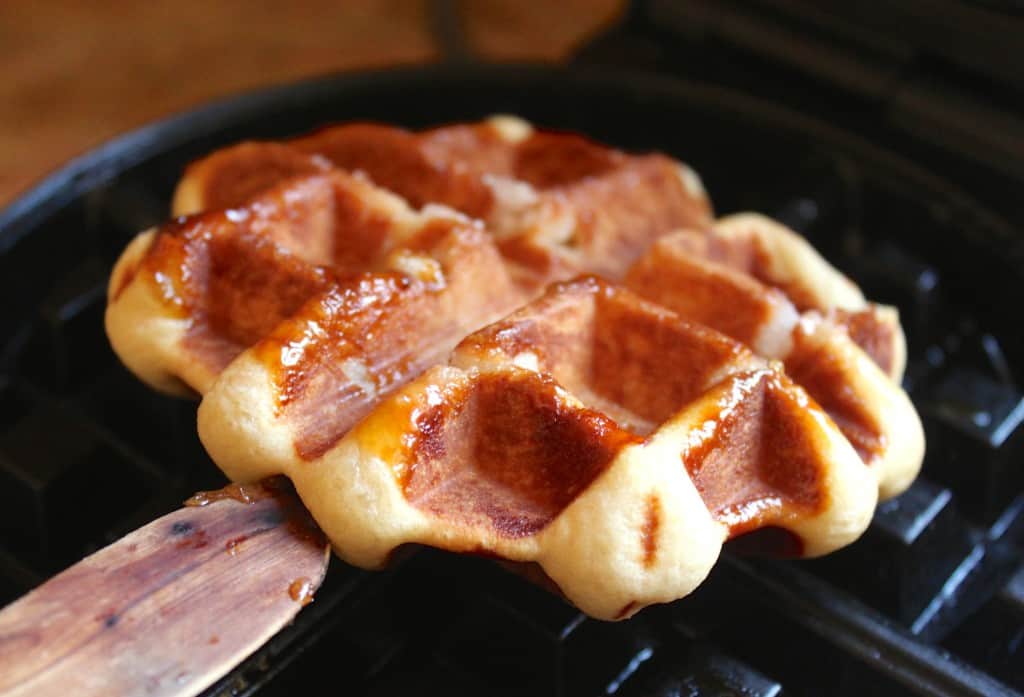 Know anyone who loves waffles? We all do! A waffle iron and a box or two of Belgian pearl sugar would make their day! These are for making authentic Liege style Belgian waffles, which are completely different to the ones we are used to the in the US.
Chitarra Pasta Cutter
You can click the photo to see my aunt using her chitarra (guitar) pasta cutter to make fettuccine. It's such a fun "toy" that any Italian food lover would flip for, I'm sure!
Le Creuset Dutch Oven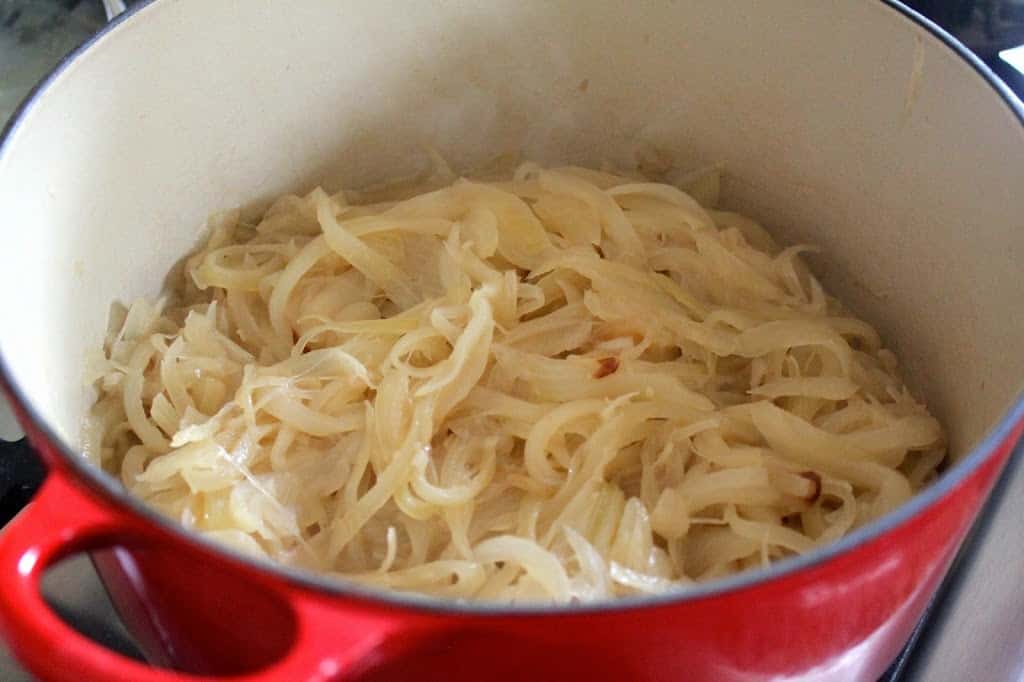 This is one of my most used pots. I just love using my Le Creuset Dutch oven for anything from soup (making French Onion soup in the photo above) to stew and pasta sauce. It's heavy duty, and great quality and I highly recommend having at least one good sized Dutch oven (these can go in the oven, too).
Immersion Blender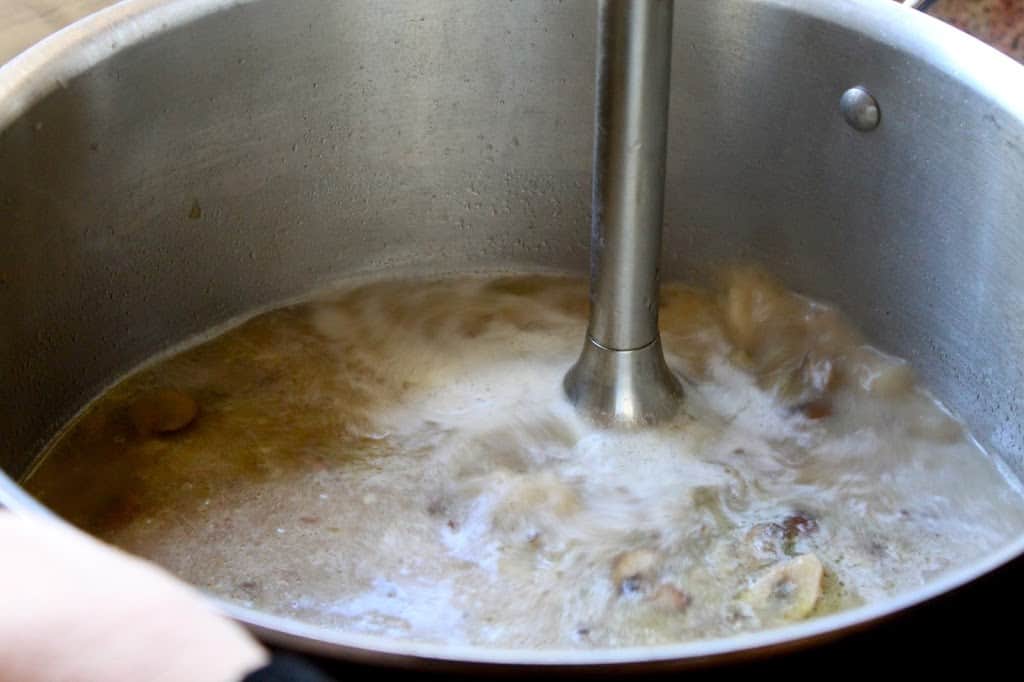 One of my favorite convenience tools is my immersion blender. Leave the soup in the pot and blend it into a smooth puree. You can see it turning my mushroom soup into a creamy version., with no pieces or chunks. It's so quick and easy, no emptying pots of soup into blenders and bowls and clean up is even easier!
Gift Ideas for TRAVELERS
Travel Power Adapter Kit
After years of putting up with adapters that fall out of the wall, don't work, have only one or two plugs, I'm over the moon with this model! It can have up to 5 different electronics/appliances plugged in at once, and works properly AND doesn't fall out of the wall! This would be such a useful gift, and it's inexpensive, too.
Luggage Scale
For another inexpensive gift, or stocking stuffer for the traveler in your life, this luggage scale is perfect. I bring it with me when I travel to avoid overweight fees (on my luggage, not me–ha ha!) on my return trip.
Travel Map
My parents gave me this personalized map last year and I absolutely love it! I was so excited to add New Zealand and Australia to the places I've traveled this year. I hope to add even more next year. It comes with pins and I can tell you that the customer service of this company is fabulous! Couldn't ask for any better.
Umbrella
Even if you're not a traveler or giving a gift to a traveler, a really good quality umbrella is quite difficult to find, and I'm sure would be very much appreciated by most anyone. Heck, even those of us in Southern California use them once or twice a year! 😂I've discovered the best umbrella recently and that's why I'm adding it to my list. I've been searching for so long, but nothing has really been the quality I've been looking for until now.
This Bodyguard windproof umbrella is brilliant! Super heavy duty with 12 ribs, it really stands up to the rain and wind!
Maldon Salt Tins
I love to travel with one of these cute little tins in my purse. How cute are they to give as stocking stuffers, too?
And the last item on my 2018 holiday gift guide is just for fun.
Do you know any college students or young adults? My friend Kaitlin has just published a wonderful book called "Fill Me In" and one does just that! It's a marvelous gift idea; easier and more fun than a journal!
✧
I hope my 2018 holiday gift guide will relieve some of the stress of gift giving by providing new ideas for loved ones and friends. If you're like me and actually enjoy gifting more than receiving, you'll understand why I think I got a bit overzealous on this list! I often take mental notes through the year when friends tell me things they love.
It makes a difference when you give a thoughtful gift compared to buying something off the shelf just so you can have something to give. Were these helpful to you? Let me know in the comments below.
✧
If you're more visual, take a look at my Amazon shop. I have many more suggestions, just click the link below.
Christina's Cucina is a participant in the Amazon Services LLC Associates Program, an affiliate advertising program designed to provide a means for sites to earn advertising fees by advertising and linking to Amazon.com. This 2018 holiday gift guide post is partially sponsored by Neilsen-Massey.
2018 holiday gift guide