My holiday gift guide with recommendations on products I own and love (or would love to have)! Cooks and travelers are some of the easiest people to buy for! Enjoy!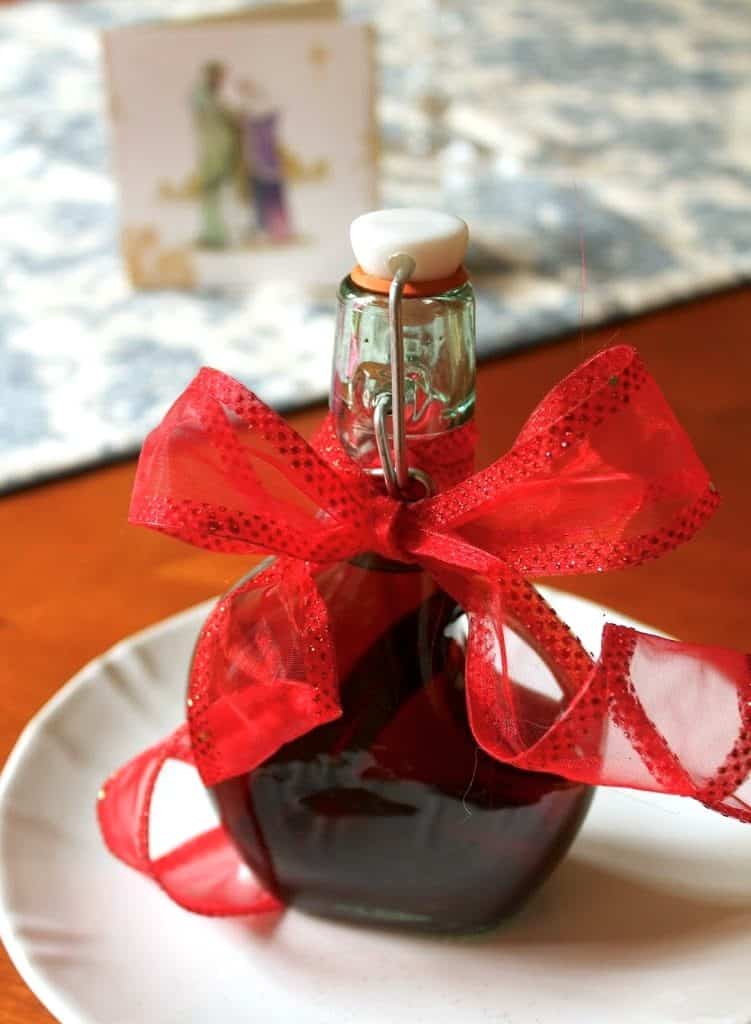 Christina's Holiday Gift Guide, 2016
Recently a reader asked me for recommendations on products I use. Given that the holidays are upon us, I thought I'd write a holiday gift guide for you which would kill two birds with one stone, so to speak. Note that I have listed whether I own each particular item or it's something that's on my own wish list.
As an Amazon Associate I earn from qualifying purchases.
I also use Amazon on a regular basis and am an Amazon Prime member and recommend them and their customer service. In fact, an Amazon Prime membership would make a fab gift!
Gift Ideas for FOODIES
♥ Gift basket
One thing I absolutely love giving (and receiving) are personalized gift baskets. Don't be intimidated as they don't need to be complicated and you don't even have to use a basket. Buy a plate and put a few items on it and wrap it up with shrink wrap paper (have you ever used this stuff? It's so much fun! Heat it with a blow dryer and it shrinks around your items!) Then just add a bow or some ribbon and you're done!
Make the creation fit your budget; cost-conscious? Use a basket and fill with inexpensive food items. Giving a gift to a closer family member or friend and want to give something a bit more substantial? Use a lovely bowl or pan and fill with desired items. Here are some ideas of items I have used in the past to give you some inspiration, but give them your own spin! Click on the purple links for the product site: Amazon or others.
Italian themed gift basket (you can find most of these at your specialized Italian grocery store, too)
British themed gift basket (you can find these at your local British shop, too)
♥ Single item gifts
Emile Henry Pie Dish, but be a star and bake a pie in it first, and then give the pie dish as I did with this one!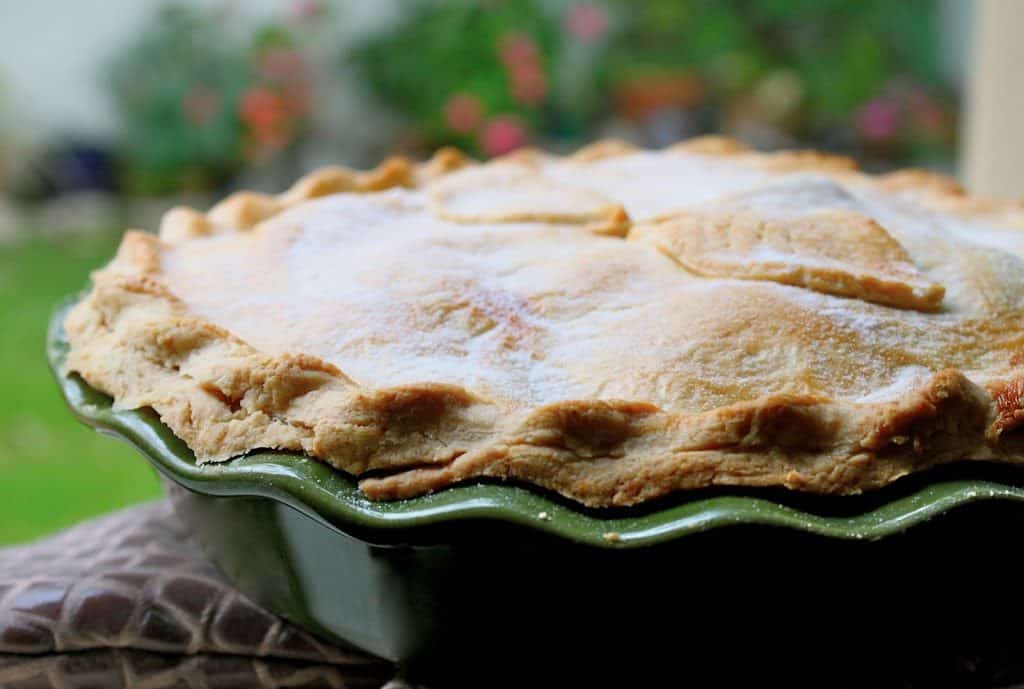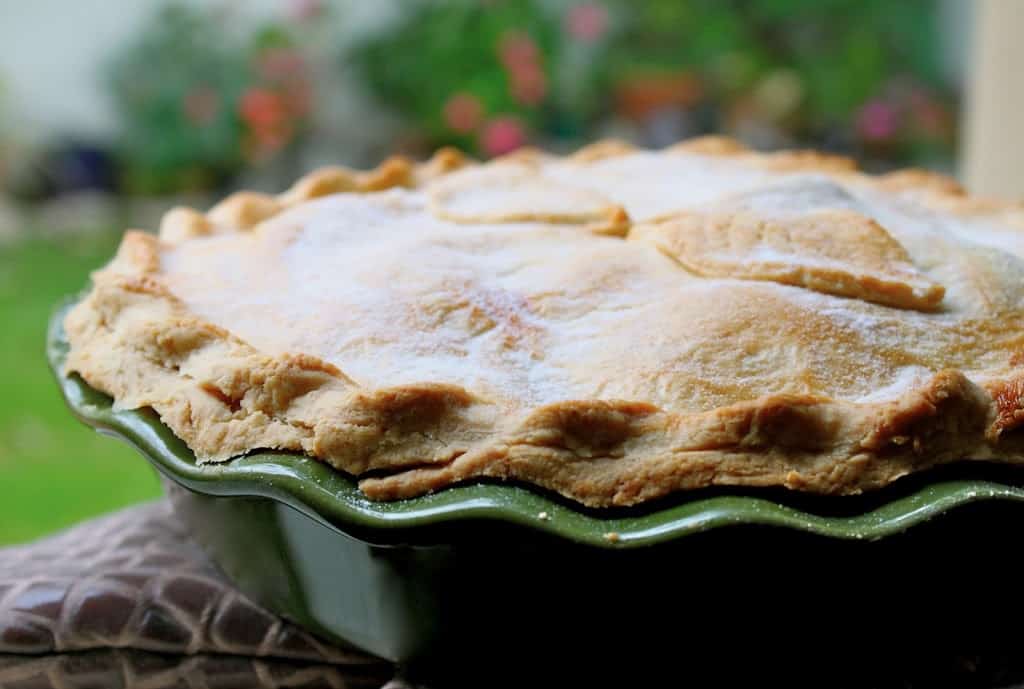 Cuisinart Griddler (I own this) such a great kitchen appliance. I use it for so many different things from grilling meat, and Korean bbq, to pancakes and girdle scones, and of course, panini.
Pizzelle Maker (I own this one) Do you know a pizzelle lover? Need I say more?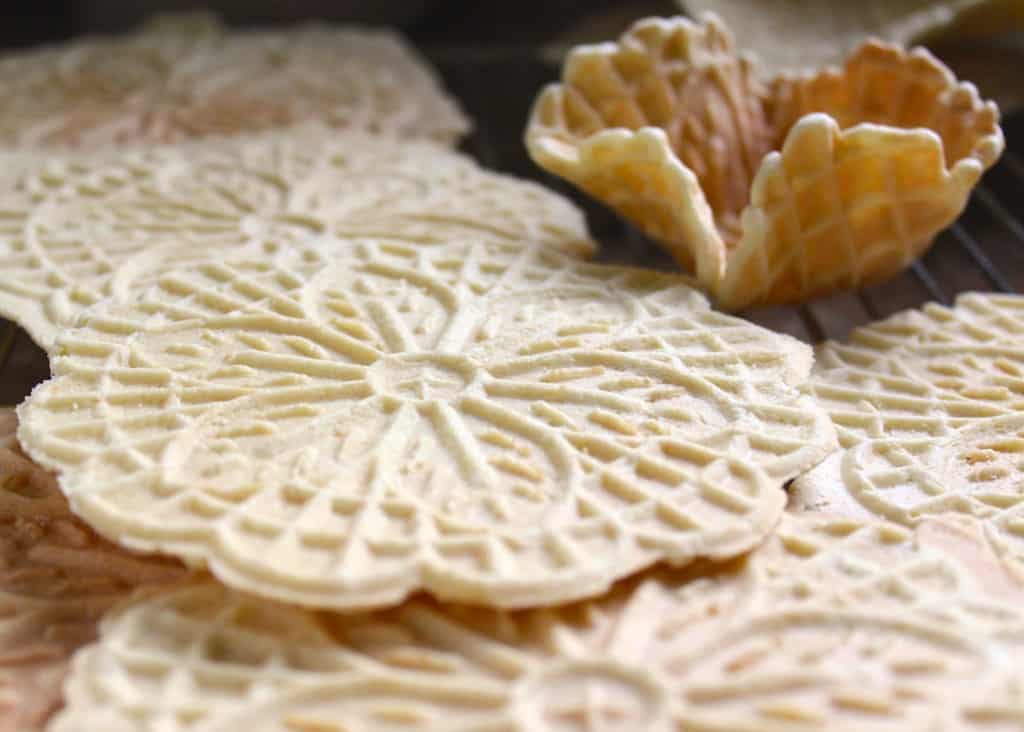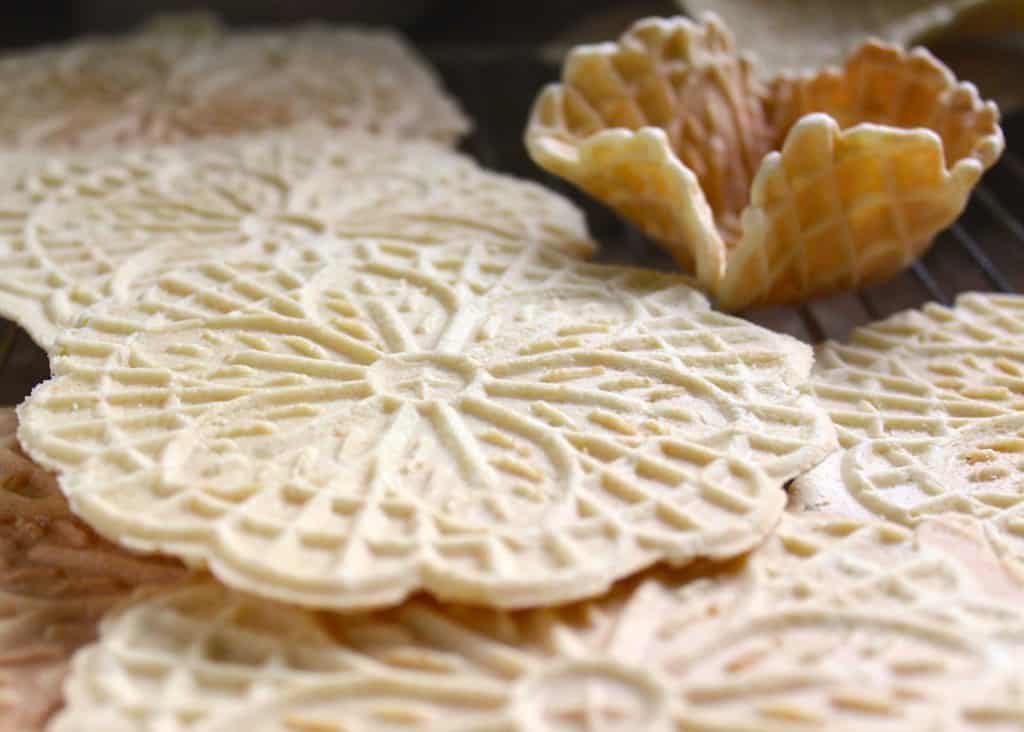 Electric Kettle (I have one, but purchased this one for my daughter) I love this kettle, and you'll find that once you own an electric kettle, you'll wonder how you managed without it. (This gift list can include gifts to yourself, too!) ;)
Le Creuset 5.5 qt dutch oven (I own this) I use this pot ALL. THE. TIME. It's a classic and Le Creuset's customer service can't be beat.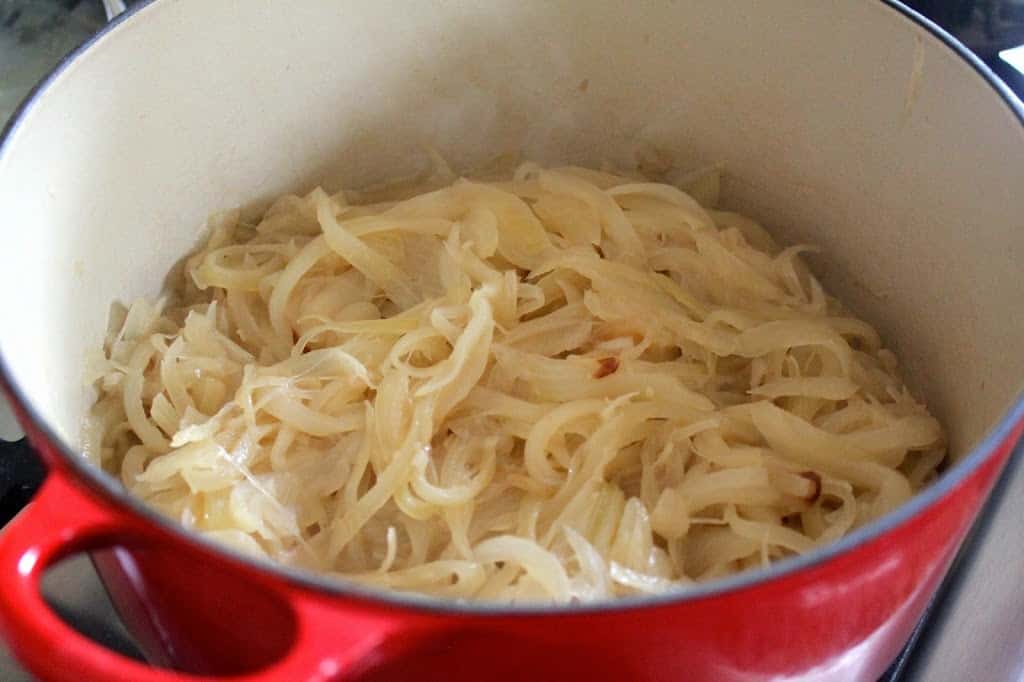 Lodge 5 qt dutch oven (I have this) I bought this simply to use for no-knead bread and I recommend it to anyone who loves to bake bread. You'll never buy bread again. Here's my post on Jim Lahey's No Knead recipe.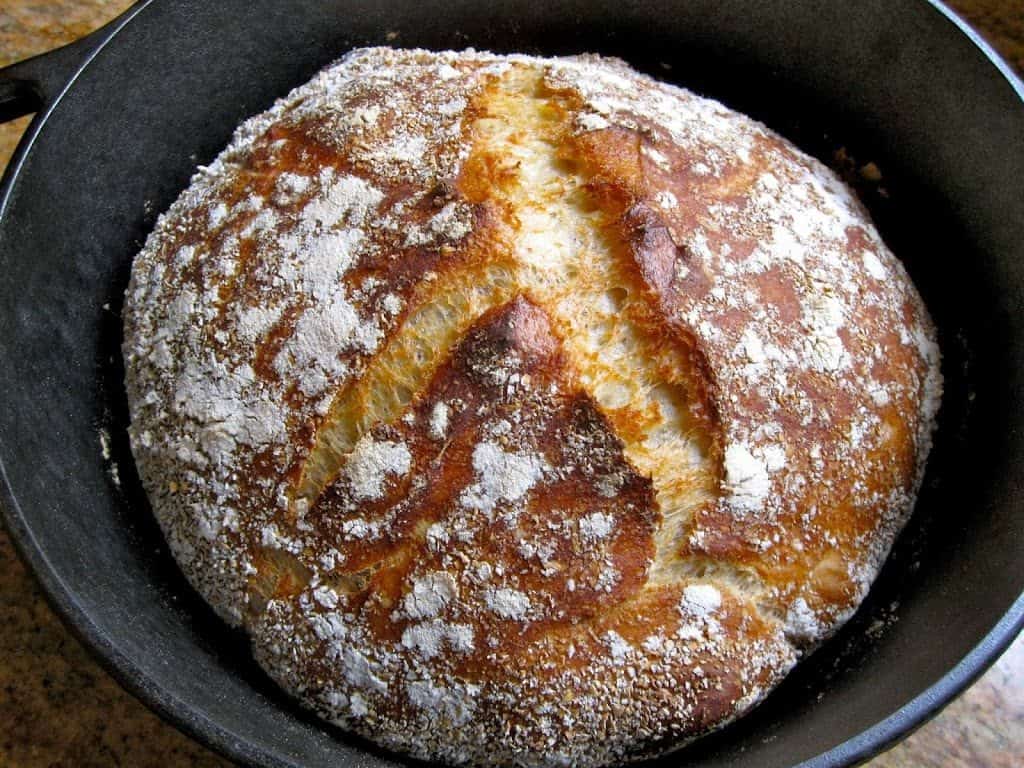 Butter Bell (I have this) if you cannot stand fighting with hard butter, or know someone else who does, this is for you. Keep butter safely at room temperature: this is a godsend! (Note: 100 degree summer days are the only time this really doesn't work well as the butter falls into the water as it's just too hot.) I still love it the other 350 days of the year! One of my best recommendations on this holiday gift guide.
*Kitchen Scale* (I have three, but not this one) I cannot stress enough, how much a kitchen needs a scale!! Buy this for the baker in your life :) Holiday gift guide * Item!
Tea Cosy (I have two) My daughter decided to learn to make tea cosies and has done a brilliant job! They really keep the tea pot hot. Contact me if you'd like to buy one of these ($25 ea.)
Classic British Biscuit Cutters (I have these) my daughter bought these for my birthday! Anyone who is a Great British Bake Off fan would flip for these!
Teatime in Paris Cookbook (I own this) A brilliant cookbook by my friend Jill, demystifying the art of French pastries! She's also written Mad About Macarons; both would make great gifts for those who love to bake.
Silicone Baking Mat (I have two) LOVE these and they will make your life so much easier when baking, making candy, etc. Just so useful! I bought the Silpat brand as they are made in France, and not China.
Biscuit Cutters (I own these) I cringe when I see scones and biscuits being cut with glasses! A sharp cut is necessary for them to rise properly. Another item to go into a basket, or with a scale and tea towel for a baker.
KitchenAid Stand Mixer (I own two!) I couldn't live without mine. If you're planning on buying one, I'd suggest checking on Black Friday or Cyber Monday for special deals.
Immersion Blender (I own this, but it has more than 2 speeds) This will surely encourage more soup-making! I often use mine more than once a day.
Gift Ideas for TRAVELERS
Scratch Off Map ~ my daughter wants this badly, and I'm kind of right there with her! How cool is this?
Delsey Carry On Luggage 21″ ~ (I own this) I love this as it's so light, and also smooth and easy to push through airports and sidewalks. Delsey's customer service has been very good with other luggage I have.
Jewelry Organizer Case ~ this seems a much better idea than the current organizer I have! On my wish list as well as my holiday gift guide!
Travel Journal~ I love to give these to college students who will be traveling. Such a fabulous keepsake full of memories.
Airportag Gifts ~ (I own 2 items) I would buy everything they make, if I could! LOVE their products!
Gift Ideas for CHILDREN
Chef's Hat and Apron Anything to encourage kids to cook and bake is a good thing.
Pots & Pans I used to dream about stuff like this when I was little!
Cookbook Although I don't have this book, I trust Dorling-Kindersley. They have great content in their books.
World Map Jigsaw Puzzle You can find an appropriate world map depending on age, but this is an example of something that is not only fun, but educational (and doesn't involve a computer screen).
Horrible Histories I've linked to a set of books here, but any of the Horrible History series, including puzzles, games, etc., Horrible Geography or Science are so intriguing to elementary and junior high students (and older! I read them when my kids were reading them). Be forewarned, they are graphic (yet hilarious) and don't beat around the bush, but it's what actually happened in history. Very educational.
Gift Ideas in General (Things I Love)
One Hope Wines (I buy this wine) My favorite is the sparkling brut! What I love is that they raise $ for charities with all their wine sales, too! Let's spread the word about this company.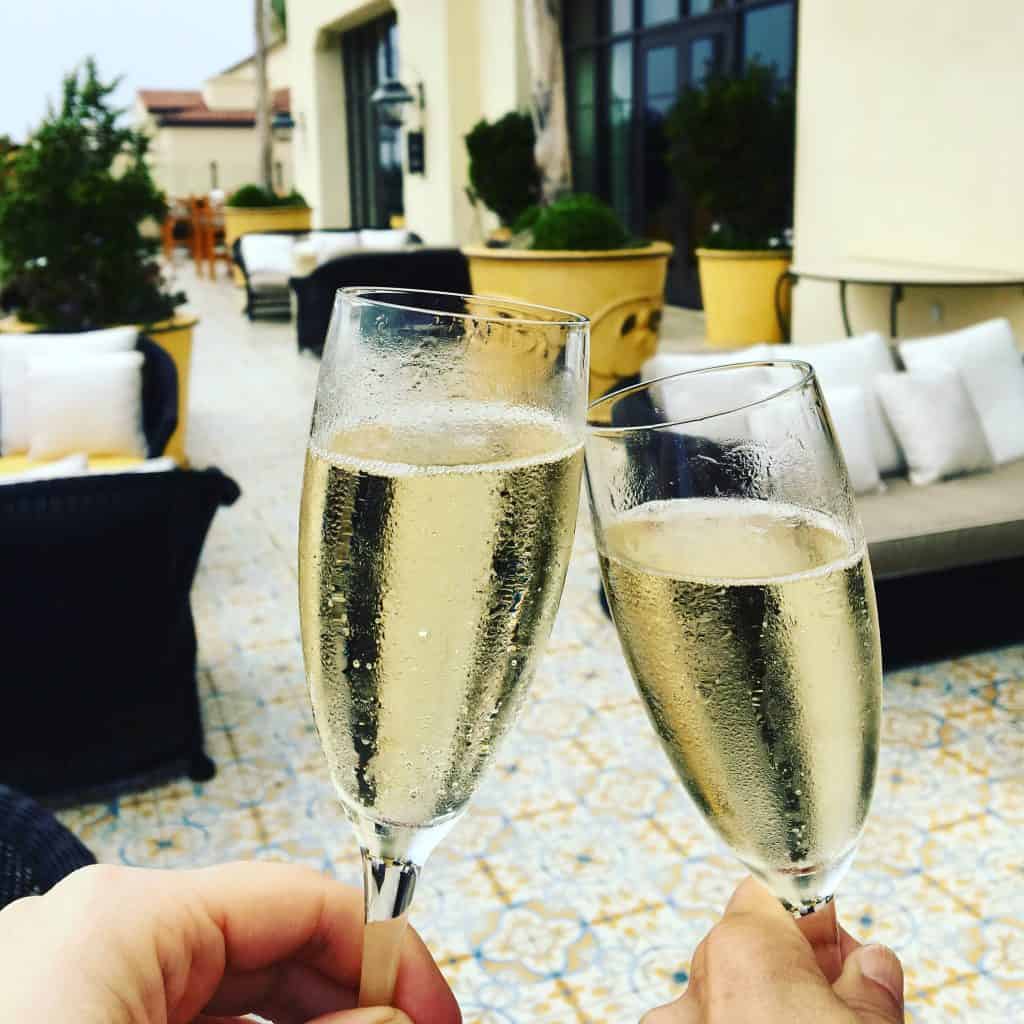 Red Currant Votivo Candle this is one of my few "splurge" purchases, but when you think that it burns for 50 hours, that's around 50 cents an hour. That's well worth the enjoyment I get out of the purchase. This has been my favorite scent and favorite candle for many years now. I'm super picky about scents, so I'm so happy they still make this candle. Their grapefruit scent is lovely, too.
Picnic Stix (I own this and have given many as gifts) I know it's not picnic weather, but these are a must-have for any picnic lover! I first saw these when we were watching a Shakespeare play at the park and knew I had to buy them. Whenever I use them, they turn heads. Everyone wants these and it's such an inexpensive gift (pair with a bottle of wine, or even a picnic blanket)!
Picnic Basket (I own a different basket for 4) Amazon has many to choose from, but I always thought this is a great gift for anyone who likes to go to concerts or plays in the park, or even camping.
Original Art by Lauren Suh Last, but not least on my holiday gift guide. Such a unique gift to give, whether it's greeting cards or prints. Lauren is a truly talented artist and I love her work. This is just one example~
I hope this holiday gift guide will relieve some of the stress of gift giving by providing new ideas for loved ones and friends. If you're like me and actually enjoy gifting more than receiving, you'll understand why I think I got a bit overzealous on this list! I often take mental notes through the year when friends tell me things they love.
It really makes a difference when you give a truly thoughtful gift versus buying something off the shelf just so you can have something to give. What do you think of my holiday gift guide? Let me know below.
Don't miss another post! Click to sign up for my free recipe & travel subscription below.
I promise not to sell or share your info, ever.
♦
Christina's Cucina is a participant in the Amazon Services LLC Associates Program, an affiliate advertising program designed to provide a means for sites to earn advertising fees by advertising and linking to Amazon.com.