My 2019 Holiday Gift ideas list is full of things I love as an avid cook and frequent traveler. I hope it gives you some ideas for gift giving this year, and relieves some of the stress that comes with the holidays!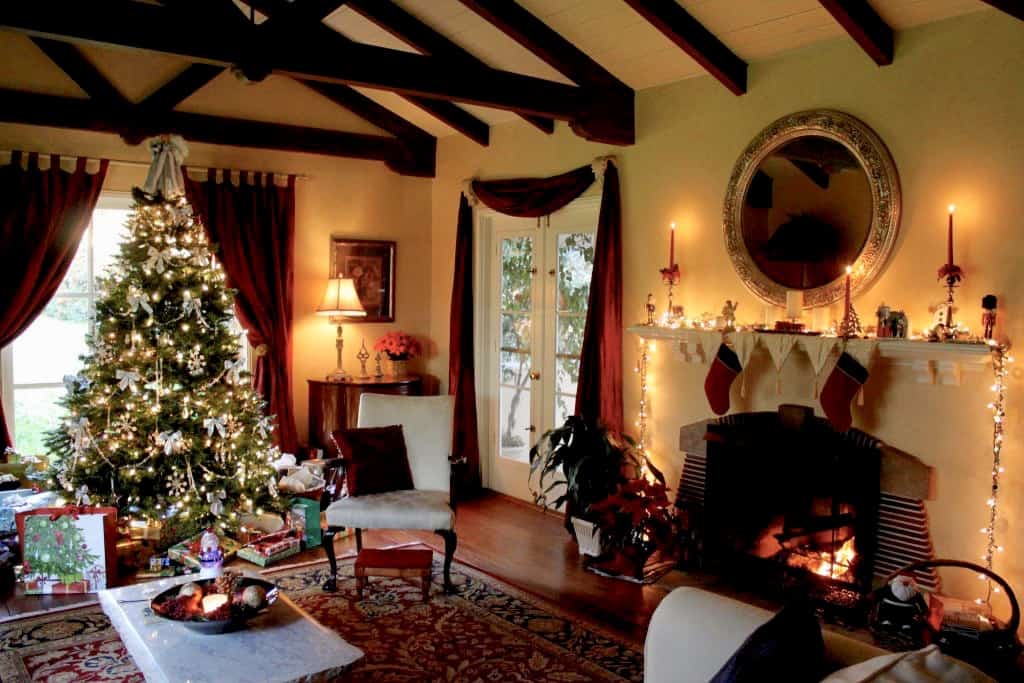 Yes, that's the same picture I've been using of my living room! I want to redecorate a little, but haven't been home long enough to do anything.
As an Amazon Associate and Made In & Airportag affiliate I earn from qualifying purchases. All opinions are my own.
This year has absolutely been a blur. I counted up how much I traveled and was gone four months of 2019! Friends and family can't keep track of where I am. However, I absolutely adore traveling so it's been a phenomenal year starting with taking my parents to Australia, to leaving tomorrow for a little two night trip here in LA with a girlfriend.
I have been dying to bake though! Either it's been too hot when I was home over the summer, or I've been gone, so I've really missed baking. Although I did make my daughter her birthday cake before I left for Europe. Here it is in case you missed it as I shared the recipe.
One company I'm really excited about sharing with you is called Made In. You might remember I was promoting Lagostina cookware a few years ago believing that ALL of their products were quality, Italian made pots and pans, only to discover that most were being made in China! I was livid, which you can probably tell from this post.
Made In is located here in the US and their cookware is being used by multiple 3 star Michelin restaurants! They sent me a saucepan and I'm sold! Super solid construction, heats evenly, with a lifetime warranty at a reasonable price, and made in the USA? What's not to love?
I always have my Amazon store full of my favorite, fun and delicious items, but here's an updated–
2019 Holiday Gift Ideas
$ – Under $25 $$ – $25-$50 $$$ – $50 to $100 $$$$ – Over $100
For Cooks
As noted above, top quality stainless steel cookware with a lifetime warranty and made in the US. You'll love that it's not outrageously priced, too! $$$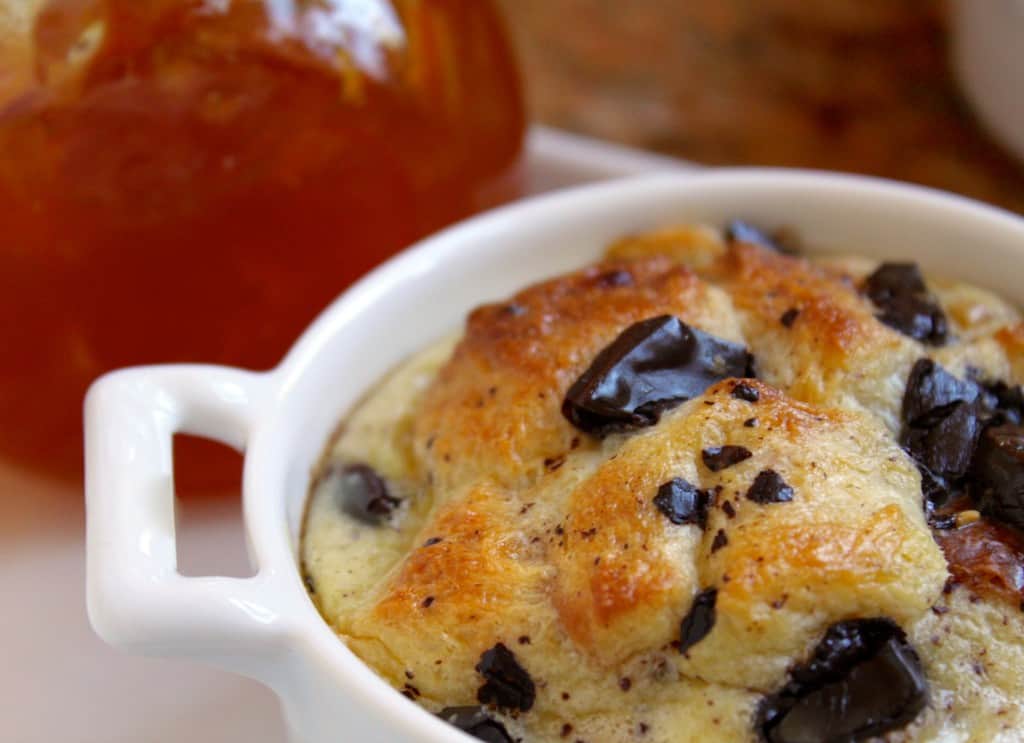 This is an old recipe for orange and dark chocolate Pandoro bread pudding that I made in my Revol ramekins. I really love the Revol French porcelain products, so when I won an Instagram contest, I was over the moon! I was able to order 4 lion's head bowls I've wanted for French onion soup. They make great gifts! $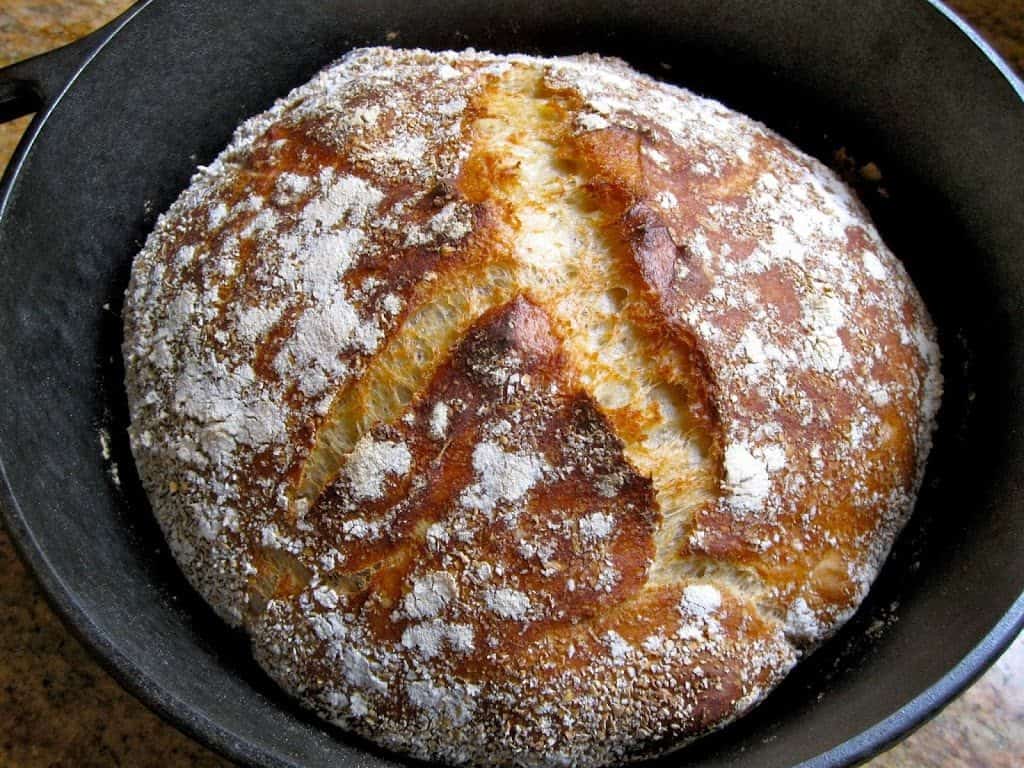 I simply can't miss the Lodge cast iron pot for making no knead bread. I've been pushing this pot since I started blogging 8 years ago. Just look at that bread, and with no kneading or your hands touching the dough. Why wouldn't everyone have one of these Dutch ovens just for making bread? Throw in a scale, tea towels and a spatula and it's a gift set that will always be remembered! $
The most surprising thing I've discovered this year is that I love my air fryer! I thought it would be one of those unused appliances that clutter up the counter and make you regret you bought it, but it couldn't be farther from ther truth. I used mine practically everyday. From making toast, to baking potatoes, reheating frozen (or just refrigerated) food that I want to be crispy, it's the best! $$$
I have to say, being a VitaMix owner for many years, I am so impressed by this blender! It is so powerful and works so well at the fraction of the cost of a VitaMix! Maybe this is the present that you buy for yourself this year? $$$$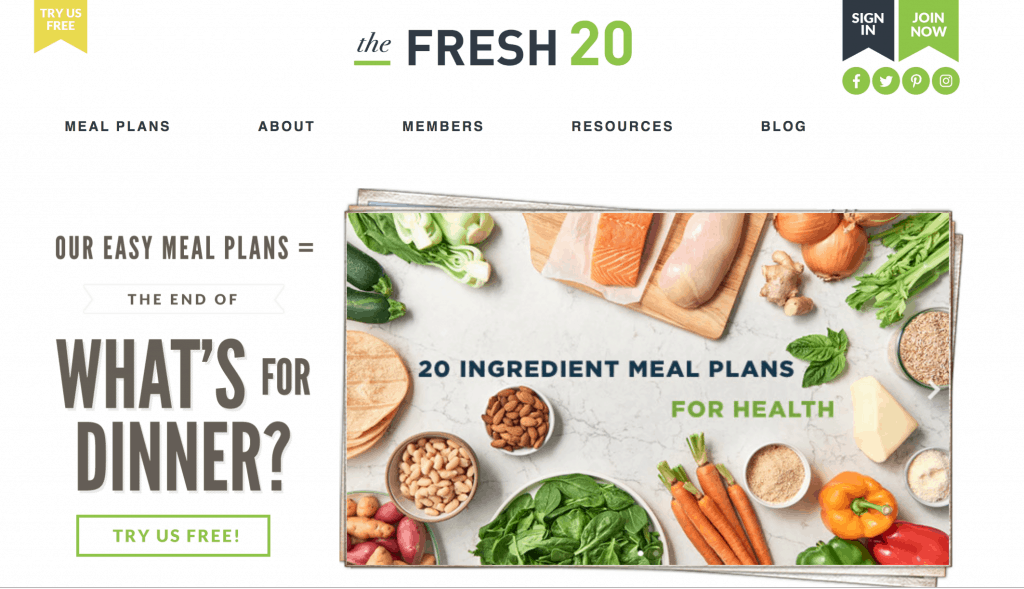 Know someone who'd struggling to balance work and home, or simply has run out of new, fresh and healthy dinner ideas? Then a subscription to The Fresh 20 would be a wonderful gift! Click here to learn about this inexpensive, healthy and family oriented meal planning service.
For Travelers
This is me walking out my front door with my Glasgow airport Airportag bag as well as my British passport tote bag. I bet anyone who likes to travel would be delighted with any of the Airportag bags or other travel themed items. $
When I fly to Europe, I often have to take several intercontinental flights and the budget airlines often charge more for luggage than the actual flight. So I fly with a carry on and don't check a bag, but I do want to check a bag when I fly home so that I can bring some goodies back! I've discovered these Gonex travel duffels that fold down into a little package and I put one in the bottom of my suitcase and pull it out at the end of my trip! $
Whether for a traveler or not, these little atomizers are perfect for bringing along your own perfume without bringing the bottle. I love to give these to friends because it's something I always have in my bag. No need to worry when going through security, either. $
Not sure if the traveler in your life will love you or hate you for this gift, so I'm not responsible if it's the latter. I will take credit if it's the former, though. Ha ha! $
Nothing can replace hand written memories of your journeys. Capture them in grand style with this lovely leather travel journal. The perfect gift for an avid traveler. $
I feel like I forgot something if I don't use my travel checklist before I leave. This is a glorified checklist and journal in one, so it's a useful gift. I have to give someone something they won't use, so this is great. $
For more inspiration, take a look at my gift guide from last year
and from 2016.
I hope my 2019 Holiday Gift ideas were helpful to you! Was there anything that you didn't know about? Excited to discover? Let me know in the comments!
Christina's Cucina is a participant in the Amazon Services LLC Associates Program, an affiliate advertising program designed to provide a means for sites to earn advertising fees by advertising and linking to Amazon.com. CC is also a Made In and Airportag affiliate.