Lagostina review with an open letter to Lagostina regarding truth in advertising with Chinese made products promoted as "made in Italy."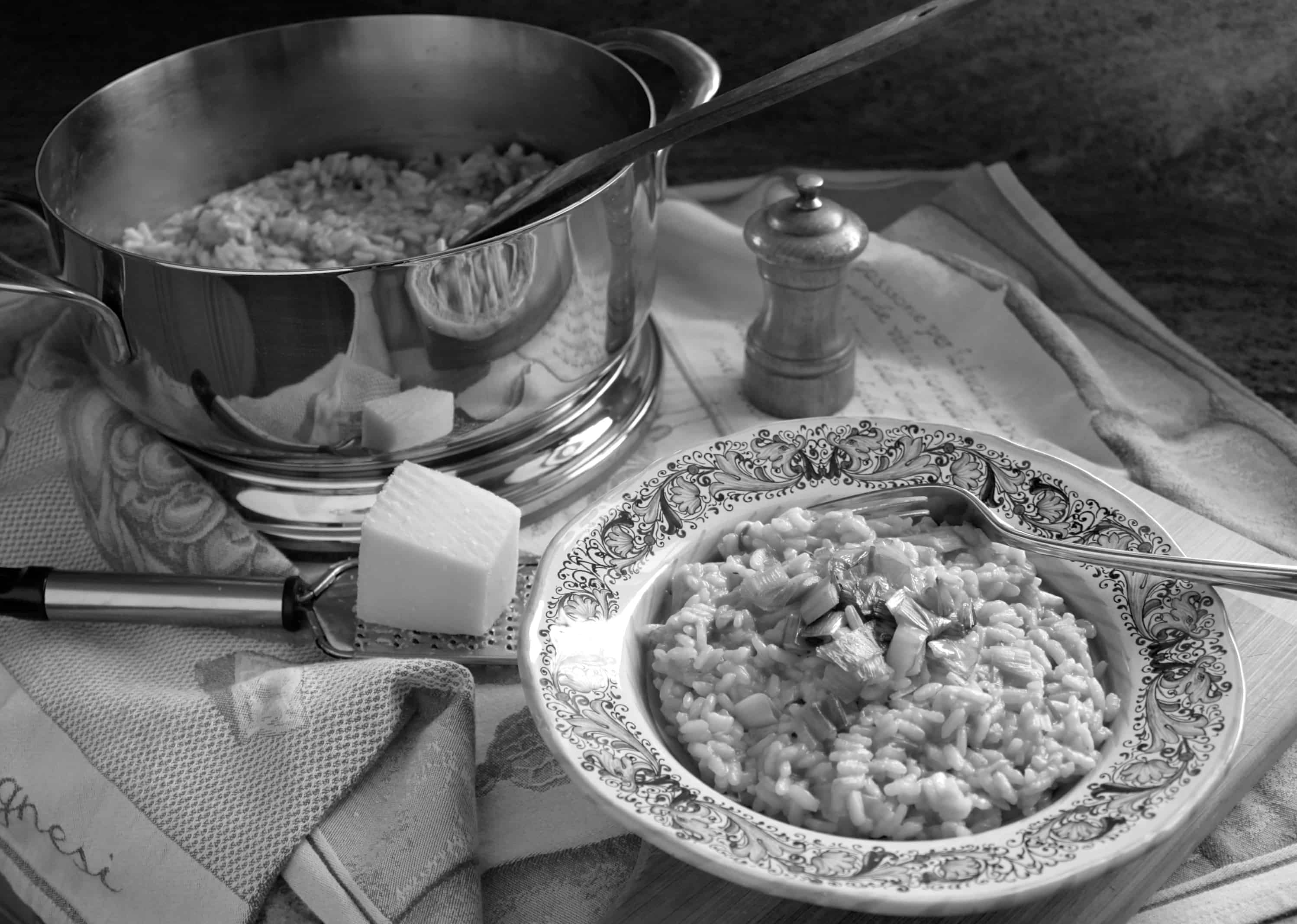 As an Amazon Associate I earn from qualifying purchases.
A Lagostina Review – An Open Letter to Lagostina: Shame on You
Edited Oct. 2020: I've had to remove all the screenshots of the 1 star reviews, however, you can easily find them on Amazon. Questioning the fact that there are so many good Lagostina reviews? Maybe this is why.
Dear Lagostina,
It's time for us to part ways.
When your PR company first contacted me to work together, I was over the moon. Lagostina, the Italian company with a reputation for quality, Italian-made products, wanted to work with Christina's Cucina. I was totally on board because I thought our brands were a perfect match for each other. We had so much in common: high standards, a reputation for quality, and our Italian backgrounds.
If it wasn't for my mother's Christmas gift to me, who knows when I would have discovered the truth. Lagostina is no longer Italian, and most of your products are not made in Italy. Although, the biggest issue for me is that your company is not clearly presenting this information on your website or other retailers' sites.
The discovery
My mother says I'm difficult to buy for, so when she saw how much I loved my Lagostina pots and pans, she bought me an entire set for Christmas. However, it was upon opening the box that I spotted (in tiny print, on the very bottom of that massive carton) "Made in China". I cannot adequately express how I felt when I saw those three words, not to mention what my mother's face looked like when I uttered them out loud.
Cooking rapini before I knew this was made in China.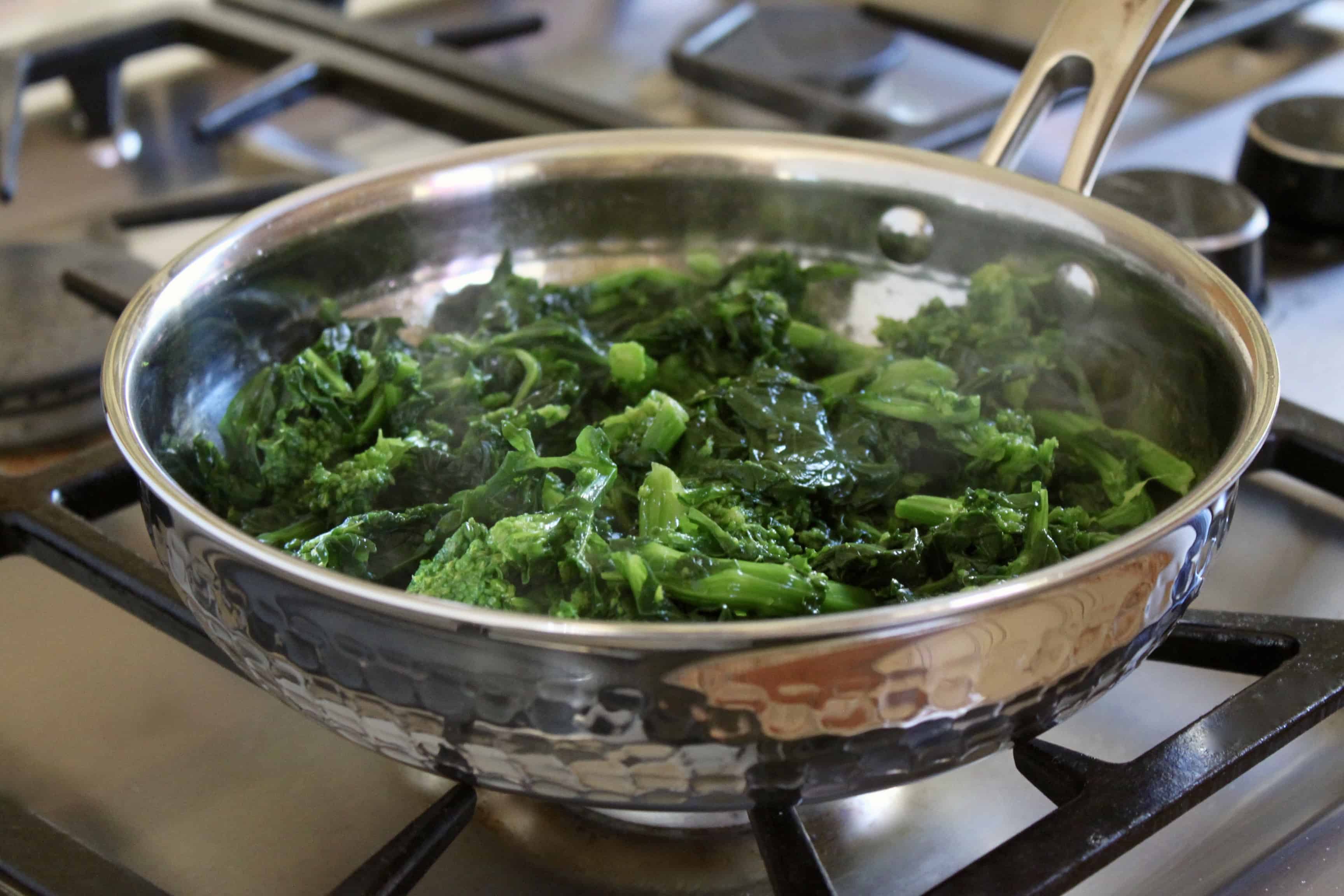 I'm not alone: the typical Lagostina review.
I knew we were not alone in feeling deceived after reading several reviews on Amazon's site regarding your company's products. Below is a recent Lagostina review, and the reason for my choice of words in the title of this post. This customer's explanation and why she is upset is exactly how my mother and I felt. I think Lagostina should truly be ashamed of this deceitful advertising practice. (Note: I disagree with the reviewer on blaming Amazon as they cannot possibly oversee every single product on their site.)
Since opening that box of cookware, I have spent a lot of time researching Lagostina's US website and have yet to see the words "made in China". When I first called Lagostina, I informed your representative how disappointed and upset I was, but there was no apology. I asked him if they could replace the Chinese made items with Lagostina's Italian made counterparts, but he immediately refused, stating:
"They are not defective."
Perusing Amazon's Lagostina reviews gives a different viewpoint, and it's rather shocking, to be honest.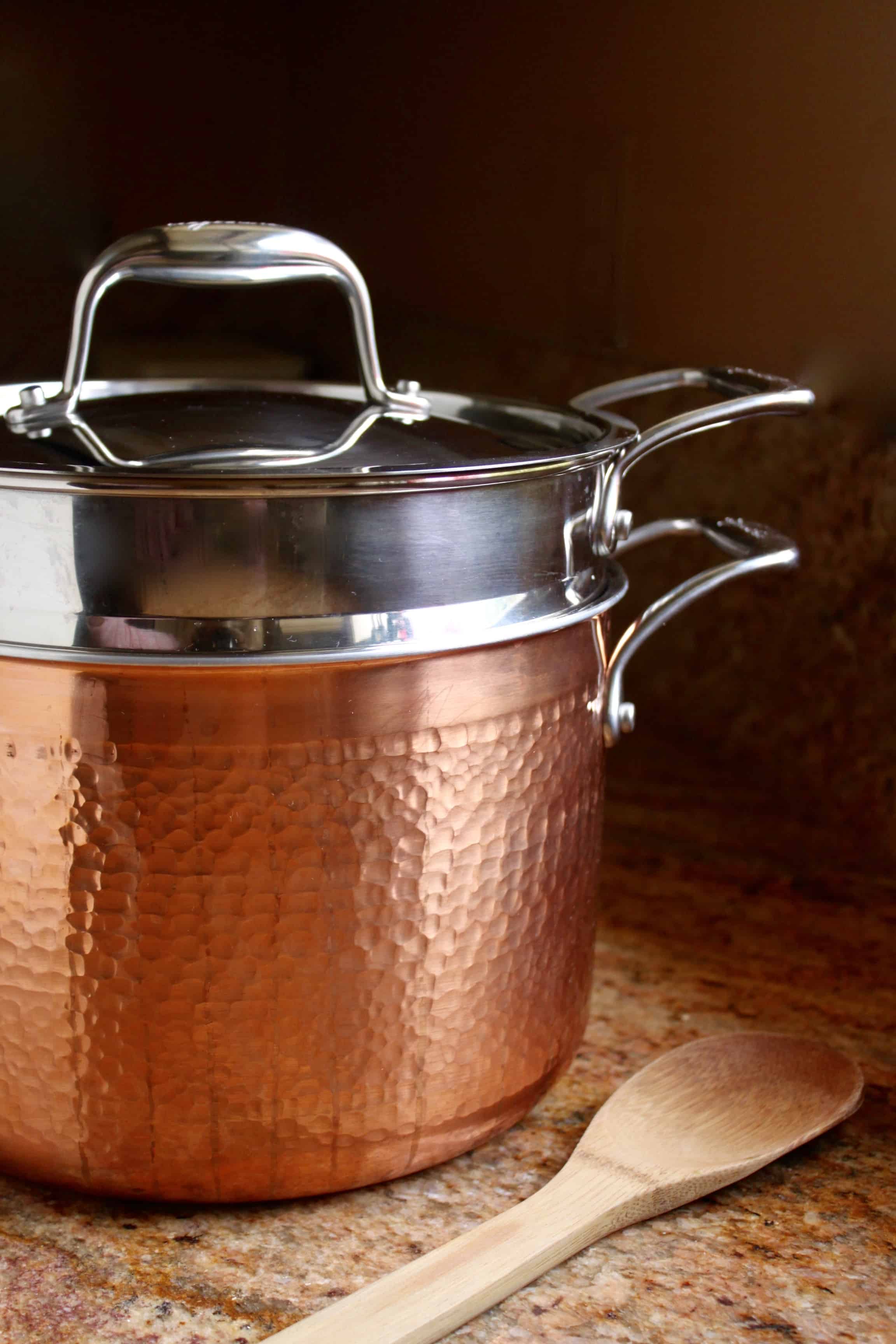 Keeping vital information from consumers
The next day, I spoke to the Lagostina representative's supervisor and explained my situation to her. She did have a response to the fact that most products are not made in Italy. She informed me that "Made in China is printed on the box". I pointed out the fact that there is no box to read when ordering online. To this, she had nothing to say.
The verbiage on Lagostina's "About" page, clearly leads the reader to think that your products are made in Italy. If you go to your website, see the photo at the top with the "made in Italy" stamp on the cookware? I would hazard a guess that after reading your "About" page (see the photo and text below), most people would come to the conclusion that Lagostina is an Italian company making solely Italian-made products. Sadly, I now know that this is not the case.
My mother had called Lagostina before I did. She explained that she had bought a set of Chinese made cookware for her daughter who was promoting the products as "made in Italy" on her website. Their response? "As a writer/blogger, she should have done her research." How can one come upon information that is non-existent, or not clearly conveyed where one would think to find it?
The Lagostina Company is no longer Italian
There isn't a significant difference in price between the Italian made and the Chinese made products, either. Actually, on Amazon the Chinese made pastaiola pot is about $5 more expensive than its Italian counterpart. It's simply unfair not to inform your customers where your products are made. In fact, I just recently discovered that Lagostina is no longer even an Italian company:
"Groupe SEB (a French company) include All-Clad, Krups, Moulinex, Rowenta, and Tefal. According to the Groupe SEB website. They have faced considerable competition from low-price Chinese competitors, but have managed to maintain a constant sales level. A large proportion of their product lines are now manufactured in China." -Wikipedia
I met my friend, Marie, for dinner the other night and she told me she had spotted a Lagostina pan at her local TJ Maxx recently. She remembered me telling her about the Lagostina brand, so she purchased it. However, she informed me that she immediately put it back in the box in order to return it when she spotted "Made in China"!
Lack of transparency continues
My contact at the PR company was also surprised to learn that most of Lagostina's cookware is made in China. Luckily, she was much more understanding of the situation I was in. She agreed to send one of my giveaway winners an Italian made piece as a replacement. The PR rep also sent me a pastaiola pot that is actually made in Italy.
My number one priority is being honest and forthright with my readers. Now that I know that most of Lagostina's cookware is made in China, I have no choice but to pass on the information to my followers. I also don't like feeling as though I was purposefully misled. It is an understatement to say that from my perspective, Lagostina's reputation has been tarnished.
I felt compelled to write this letter as a Lagostina review. Your customer service representatives seemed to not want to hear what I had to say, and I needed to let you know. I do hope that it has some sort of impact in the way that Lagostina (US) presents products on your website. Online customers researching on what they think is an Italian company's site have the right to know where the cookware is manufactured–before the box arrives at their home bearing the words, "Made in China".
Sincerely,
Christina Conte
To My Readers ~
I apologize for the Lagostina review posts that I wrote last year informing you that the cookware was made in Italy. As you can see from reading this letter to Lagostina, I had no idea that most of the pieces were made in China. Lagostina's Heritage Collection is their only cookware line that is still made in Italy (at the time that this was written).
Don't miss another recipe or travel post~sign up for my free subscription below!
Christina's Cucina is a participant in the Amazon Services LLC Associates Program, an affiliate advertising program designed to provide a means for sites to earn advertising fees by advertising and linking to Amazon.com.