Ankarsrum Assistent review: brilliant! I've had this wonderful machine for months now and am elated with its capability and ease of use!
Have you ever heard of the Ankarsrum Assistent Original Mixer? Neither had I until earlier this year.
Disclosure: I was given an Ankarsrum Assistent to review, and compensated for the development of a recipe. All views and opinions are my own.
You may remember that I hosted a Komo Mill giveaway with Pleasant Hill Grain a few years ago when I featured this falafel recipe. So I teamed up with PHG again to tell you all about the Ankarsrum Assistent this time.
Pleasant Hill Grain
First of all, you should know that Pleasant Hill Grain doesn't just sell grains, but everything to do with grains, and baking and cooking. They sell a myriad of appliances, fruit presses, meat processing equipment, cookware, bakeware, kitchen tools, and even items for the dining room!
Pleasant Hill Grain is based in Nebraska and is a wonderful, people-centered company with the most excellent customer service! Now let me tell you about how I easily mixed a double batch of these doughnuts and so much more!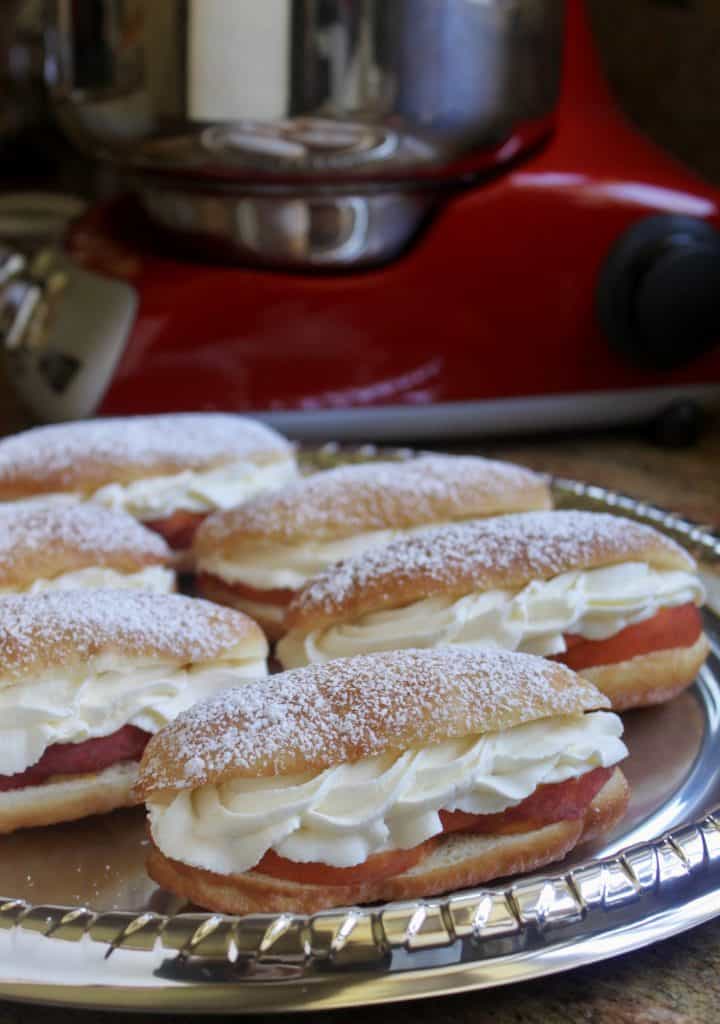 Ankarsrum Assistent Review
It's hard to know where to start, but I'm going to give a completely personal review versus giving you the specs and telling you about the accessories. You can find that easily (although the basics are in the box below so you have some knowledge of the Ankarsum Assistent's features). I also want you to know that I've only used KitchenAid mixers until this point, so it's important to note that my baking experience and history is with KitchenAid.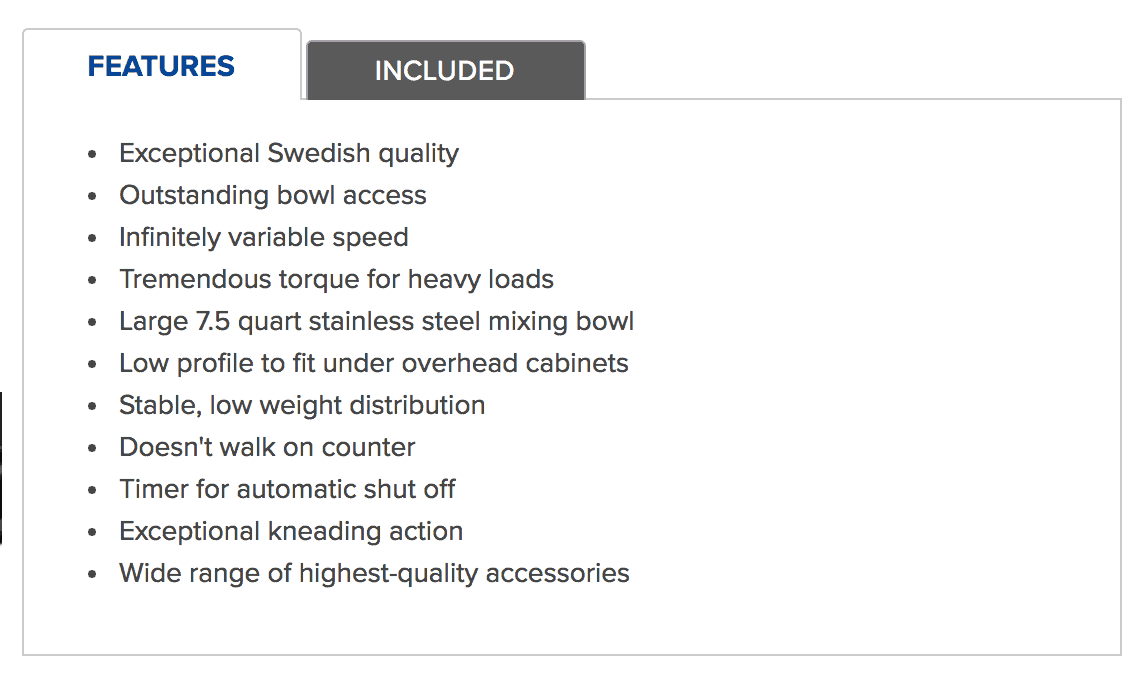 First impression
I don't recall having any expectations, to be honest. When I had first seen the mixer on Pleasant Hill Grain's website, it practically jumped out at me. It was so unique, and then I saw it was made in Sweden, which to me, means quality.
I wondered what the difference would be in using this Swedish made gem of a mixer for which I'd seen so many glowing reviews. I made bread dough as my initial test. My first reaction was, "Wow!" because it mixed and kneaded the dough like it was nothing! As I said before, the only thing I have to compare bread making with in a mixer is with my KitchenAid, and the difference is phenomenal and almost unfair. It's like a Mini Cooper going up against a tank!
To be completely fair in my Ankarsrum Assistent review, I will say that AA is approximately twice the price of my Artisan KitchenAid. However, I have also used the more expensive professional KitchenAid, and actually returned it. It was almost the same price, but still had nothing like the quality I've discovered in this Swedish made appliance. It also didn't fit on my countertop as it was too tall. The Ankarsrum fits nicely.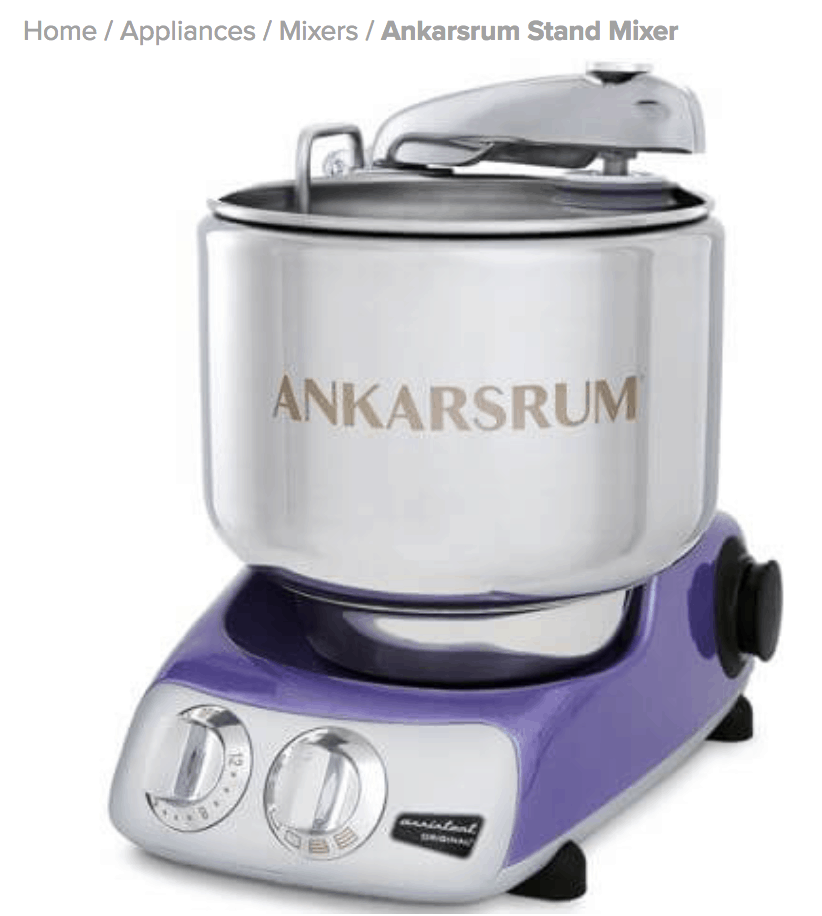 At this point, I will say that this is truly a kitchen appliance for a serious baker or bread maker. If you bake a batch of chocolate chip cookies once every few months, and that's the extent of your baking, you probably aren't going to want to invest in an Ankarsum Assistent. However, for someone like me who is constantly baking, this machine is almost like a human assistant!
Use it to make anything you like, even just cookies.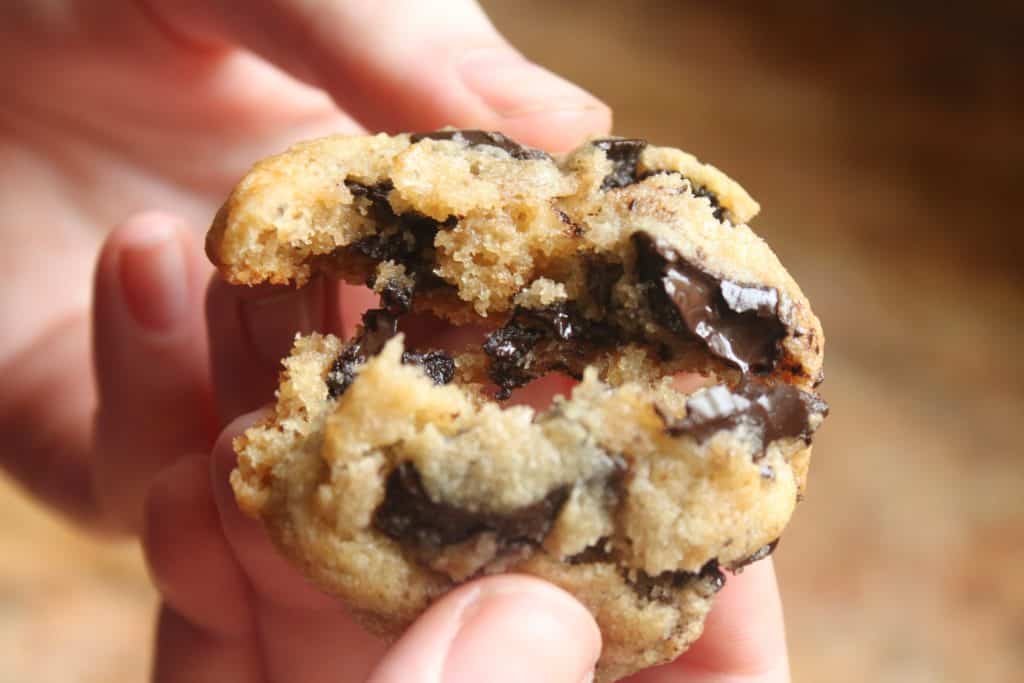 Initially I thought it was going to be complicated to figure out how to put the kneading hook and scraper into the stainless steel bowl, but it couldn't have been easier. It just looked like a lot of strange contraptions and parts, but like anything else, a little knowledge goes a long way. By the way, I love how the big bowl is easy to access when pouring in ingredients!
The ease of use goes for the clear bowl and mixing beaters, too. Although there are not many instructions in the manual, the illustrations are very easy to understand. Ankarsrum also has videos on YouTube which are very helpful.
Using my Ankarsrum Mixer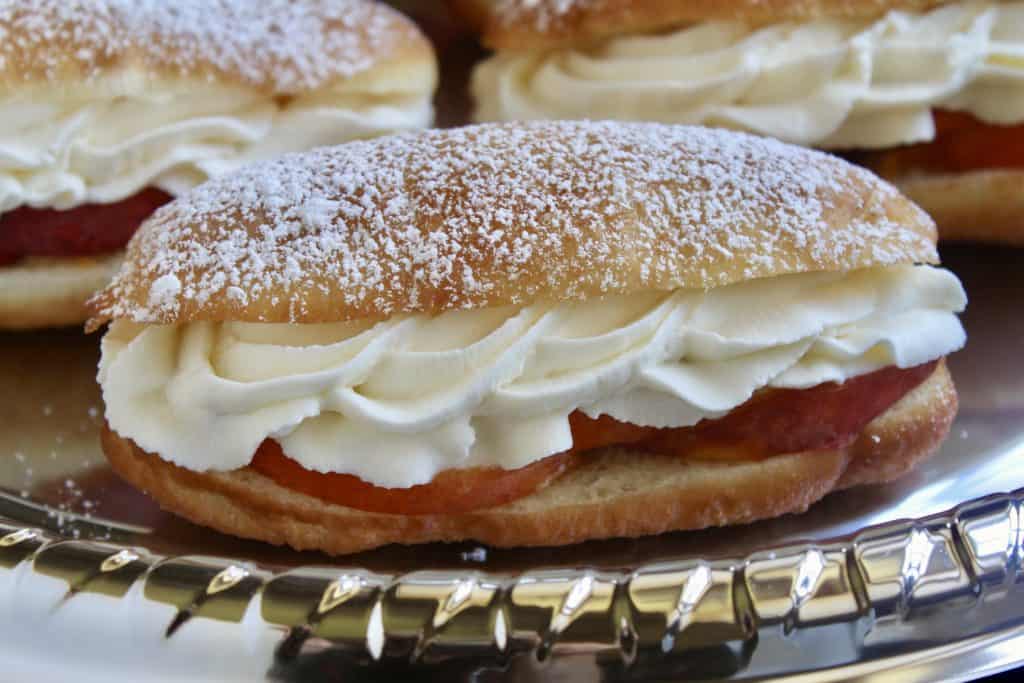 If you follow me on Instagram you'll know that I often bake for my local firemen, just to say, "thank you." Once I had to use my bread machine and my KitchenAid mixer because it was such a large batch of doughnuts. Well, to add to my Ankarsrum Assistent review, I made a double batch of doughnuts and it was a breeze!
As you can see, I could easily have made a quadruple batch! (Incidentally, you can make 11 lbs of dough in this baby! Is that incredible?) I just love how I don't have to "babysit" while the dough is mixing as I've always had to do with my previous mixer.
There's a ciabatta recipe which requires 18 minutes of mixing the dough. My KitchenAid would not only "walk" across the counter if I didn't physically hold it, but the engine would get so hot, that I eventually stopped making the recipe. 😢 I'm elated that I can now make it again with my Ankarsrum Assistent, and especially because I can set the timer and leave it alone!
I've found myself using the Assistent for everything from the ciabatta roll recipe to cakes, to pasta dough, to chocolate chip cookies! I've used it for many recipes so I feel qualified to write this Ankarsrum Assistent review.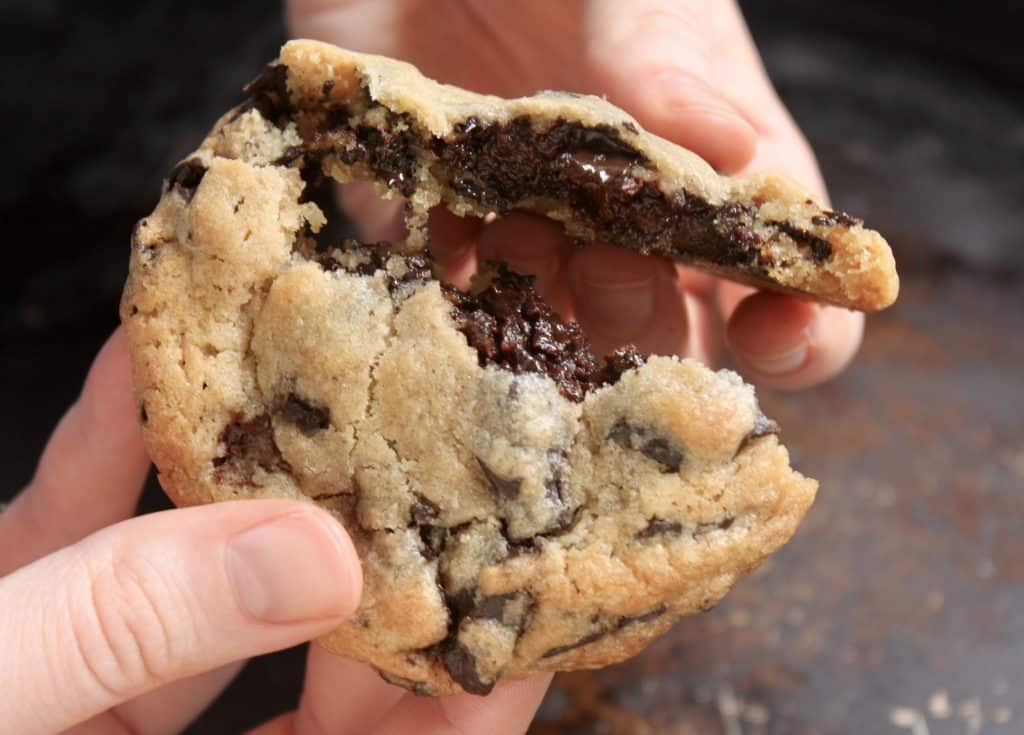 It's so easy to clean once I've finished baking.
So much more…
I will also mention that although I don't have any of the other attachments, the Ankarsrum Assistent can turn on its side and with the appropriate accessories, it becomes a pasta maker, blender, citrus juicer, meat grinder, food processor and more.
I hope you've learned what you wanted to know on my Ankarsrum Assistent review! Please ask me any questions in the comment section below.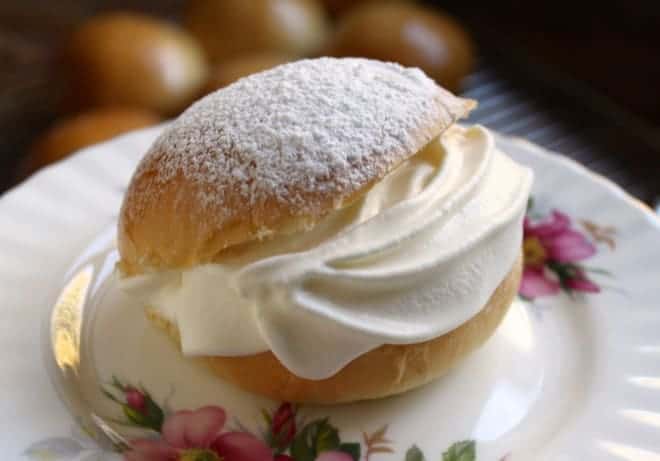 I'm sure you'll be seeing much more of this red beauty on my site and on my Instagram stories in future, especially since baking weather is almost here! We're a bit delayed in Los Angeles, unfortunately.
And speaking of Instagram, head over to my account where you can win a $50 gift card to Pleasant Hill Grain! CONTEST IS OVER.
Head over to Pleasant Hill Grain
for more information on this beauty!
Ankarsrum Assistent review