These brunch menu ideas include lots of recipes to make a fabulous Italian themed brunch for family and friends.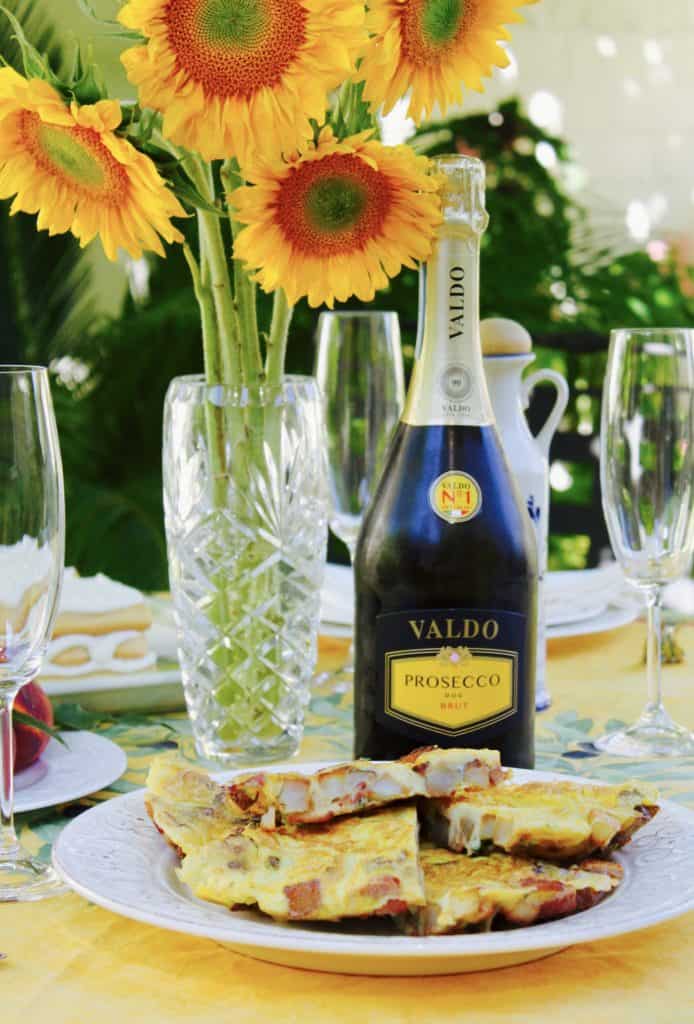 Years ago, when I first started Christina's Cucina, I shared a step by step frittata recipe. I think maybe 7 people saw it, plus a dog.
As an Amazon Associate I earn from qualifying purchases.
It's a shame that all of my "old" recipes are essentially buried in my site, as there are some really good ones there. However, there is a plus side (for me) as I need to update a lot of the photos and am rather glad no one is seeing them at the moment.
I just reshot some photos of my bacon and potato frittata, as you can see, but there's no way that I know of to resend the old post to my lovely subscribers.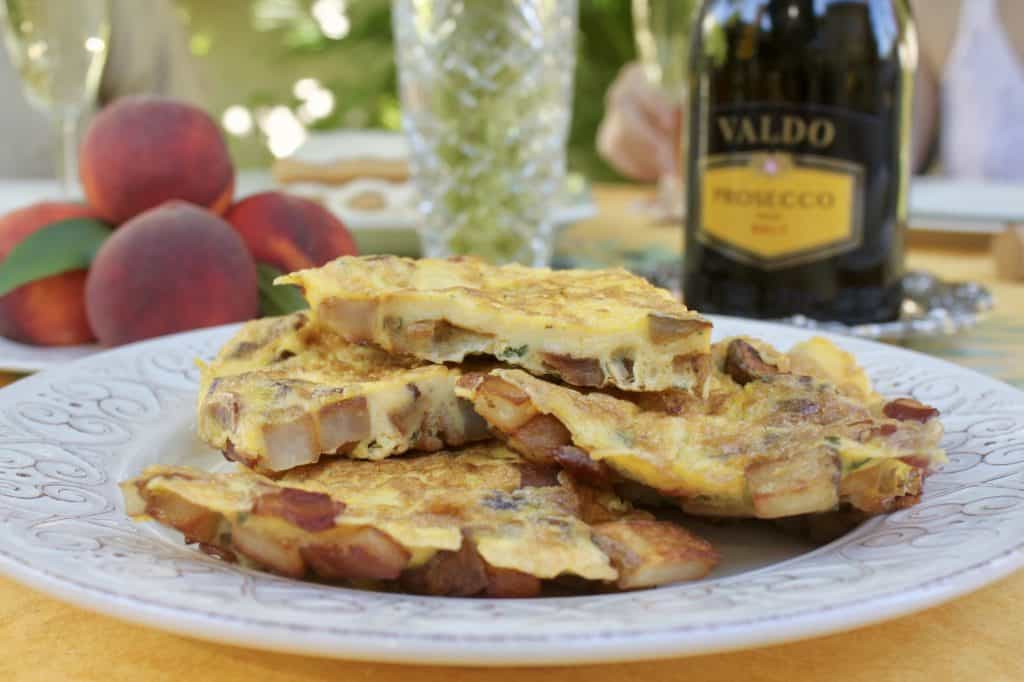 So this is what I'm doing: I'm writing a new post to say, "Hey, check out my bacon and potato frittata recipe!" In addition to my step by step frittata recipe, I want to introduce you to Valdo Prosecco and give you some wonderful menu ideas for brunch with an Italian theme!
Valdo Prosecco Contest
I have another reason for this post: how could I resist entering a contest to win a trip to Italy when brunch and Prosecco are involved?! I ordered a bottle of Valdo Prosecco and the wonderful liquorman (hey, he's like a milkman, but delivers liquor?) dropped it off to me the next day.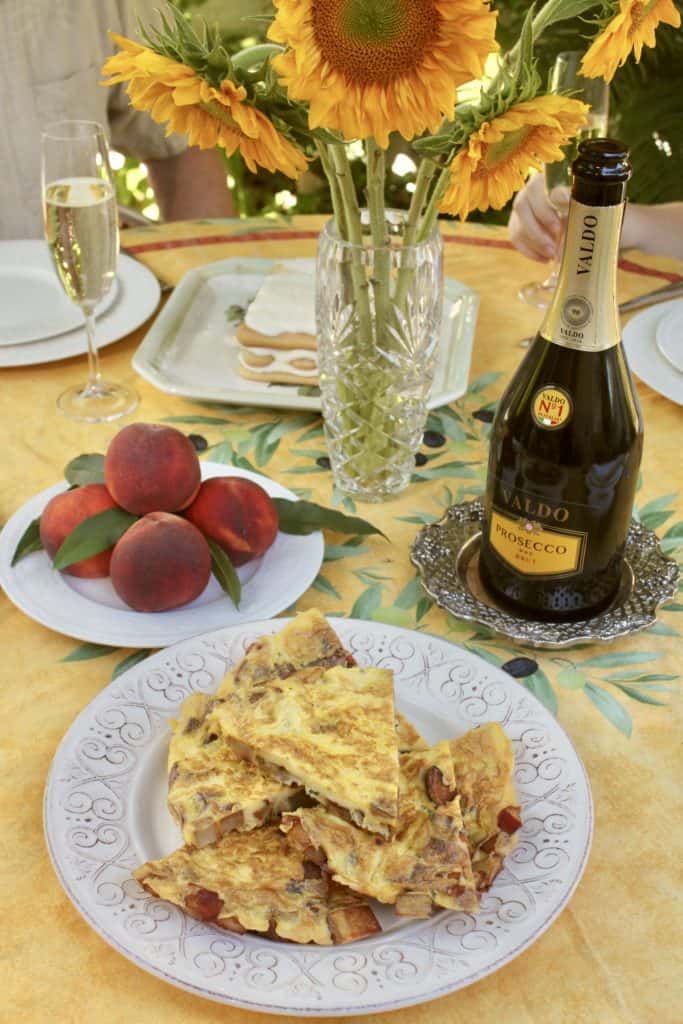 In order to be in the running to win a trip to Italy, I am to take a photo of brunch with Valdo Prosecco! Not a problem as we always have Prosecco on hand. This was my first bottle of Valdo Prosecco, however, and it was lovely!
Valdo is dry and crisp and absolutely perfect when paired with an Italian themed brunch including dishes like frittata, fruit and limoncello tiramisù. I adore contests that include drinking Prosecco and eating delicious food; don't you?
Here's the favor I need to ask of you: could you please vote for my photo? Edited 8/22/17 VOTING IS NOW OVER, and I WON!! THANK YOU FOR YOUR VOTES! 🍾 I made it into the top 25 voted entries, and the judges chose my photo below as the winning submission! The trip includes a flight to Venice and a special day trip to Valdobbiadene, where Valdo Prosecco is made!
Now, for that step by step frittata recipe that I promised you, click the title below for detailed directions with photos. Printable recipe below.
Step by step bacon and potato frittata recipe
And if you're looking for recipes for an Italian themed brunch, you've come to the right place!
Italian Brunch Menu Ideas and Recipes
Italian Brunch Food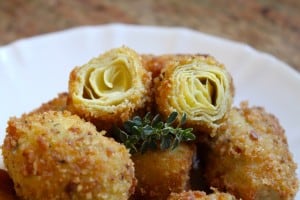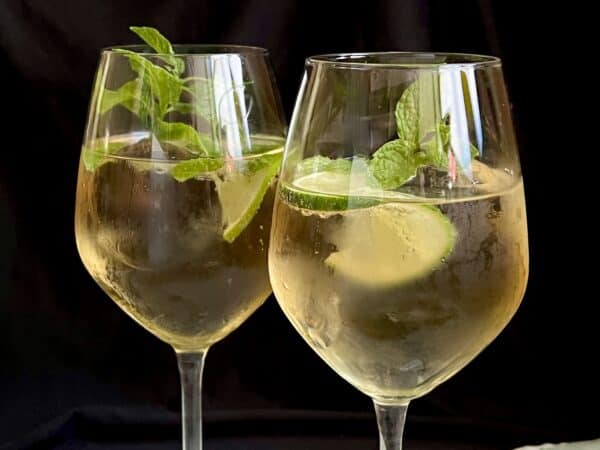 Italian Brunch Beverages
Let me know if you have any questions regarding any of the recipes. What is your favorite dish for brunch?
Don't miss another post! Click to sign up for my free recipe & travel subscription.
Cin cin!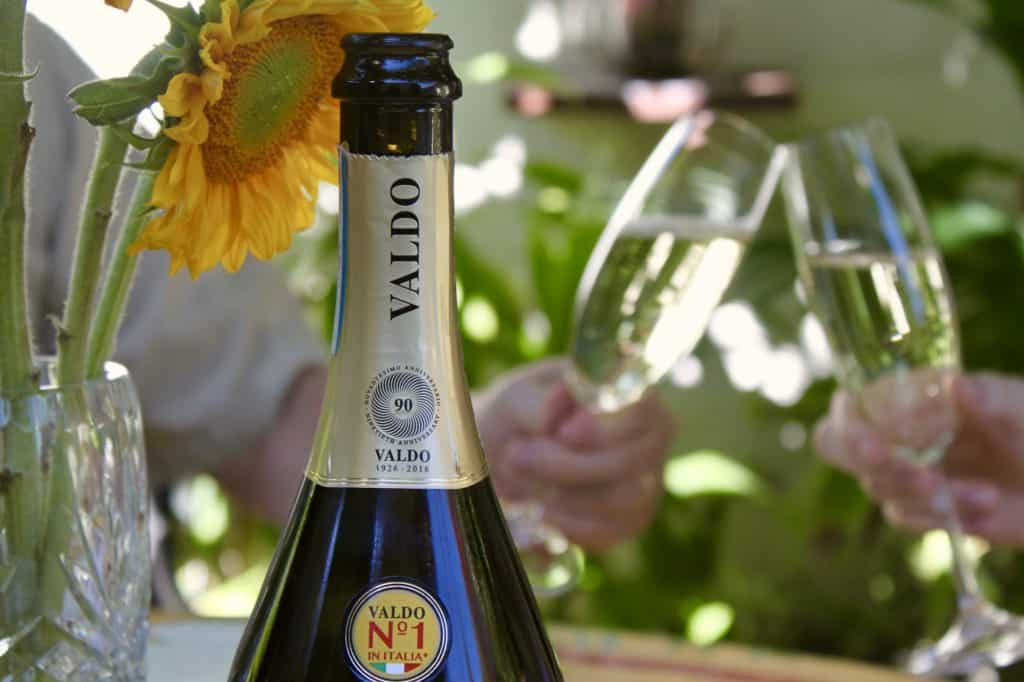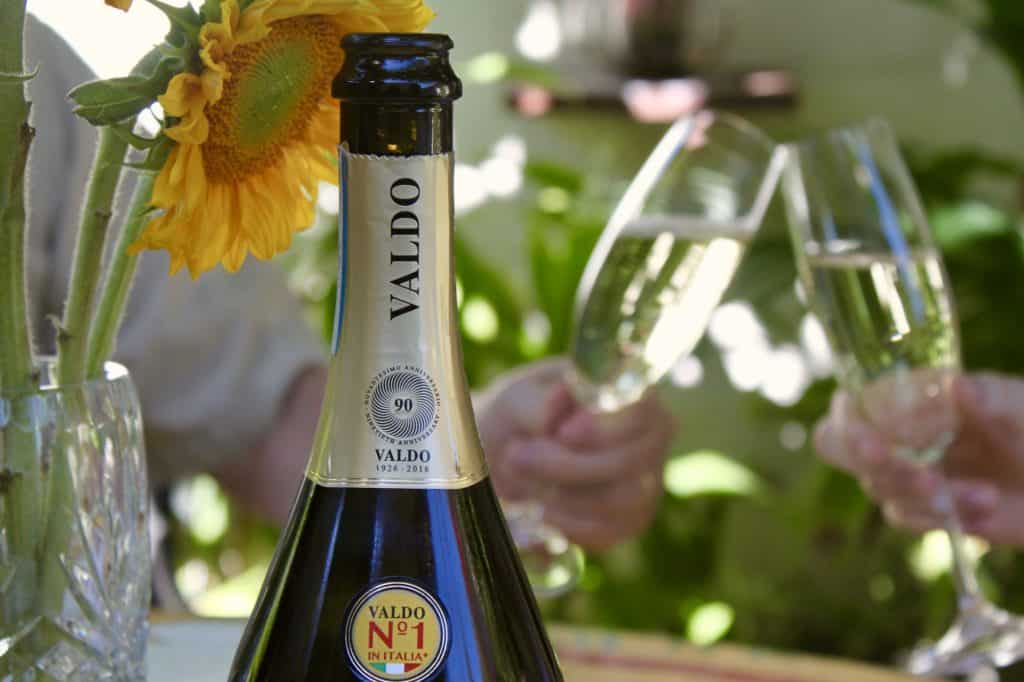 Christina's Cucina is a participant in the Amazon Services LLC Associates Program, an affiliate advertising program designed to provide a means for sites to earn advertising fees by advertising and linking to Amazon.com.