Last year I was making traditional tiramisu when I ran out of coffee. I didn't want to make more, so I thought about what else I could use and thought of Limoncello! So I mixed milk and Limoncello (my homemade limoncello is VERY strong) and dipped the fingers in this instead of the coffee/liqueur combo. It was delicious!
This is a very simple dessert, so don't let it fool you. I made it on a serving plate, but you can make it in a bowl, dish, or individual servings (see pic below.)
Limoncello Tiramisù
Limoncello
Milk, at room temperature
1 large package Lady Finger biscuits
8 oz mascarpone (you can substitute cream cheese) at room temperature
8 oz whipping cream
1/4 cup (1 oz) confectioner's sugar
Whip the cream until stiff peaks form, then add to the cream cheese or mascarpone, along with about 2 tablespoons of limoncello and the sugar. Fold together until evenly combined.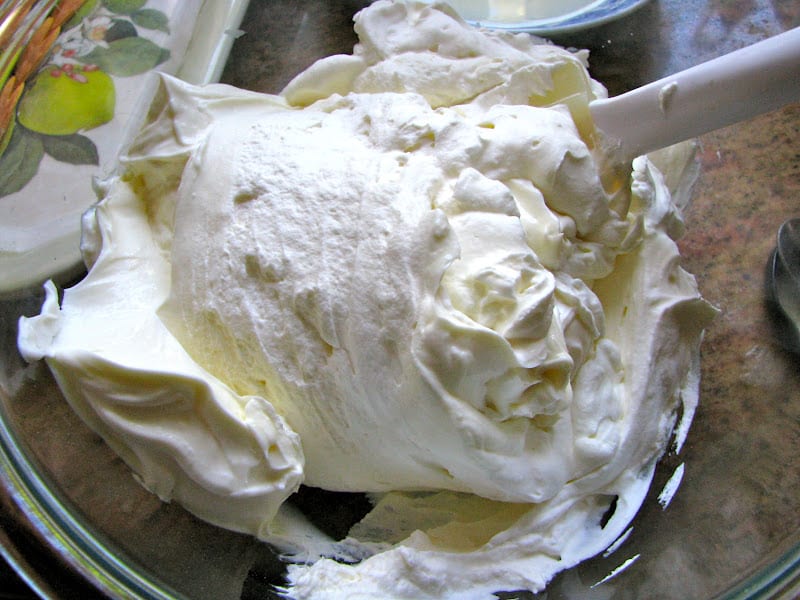 Mix limoncello and milk at a ratio to your liking (mine was about 1/3 limoncello 2/3 milk) and place in a bowl. Don't make too much as you'll keep refilling the bowl as you go.
Dip lady fingers into the liquid fairly quickly (the warm milk helps absorb into the biscuit more easily.)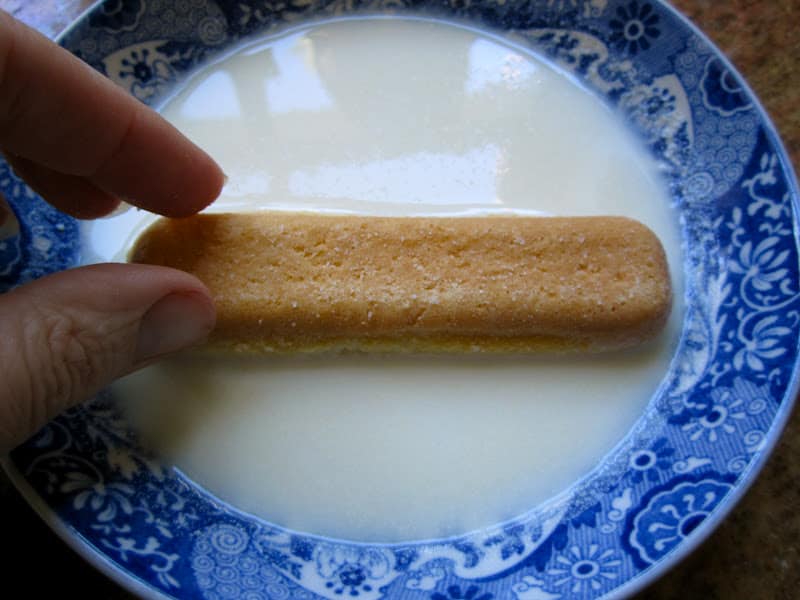 Place onto a serving plate or bowl, about the size you want to make the dessert.
 Place some of the cream mixture onto the biscuits and spread over, evenly.
 Repeat, making two more layers with more biscuits and cream, but place them in the opposite direction of the last layer, cutting them if necessary; however, do not put a broken end to the outside of the dessert, it won't look nice.
If you run out of liquid, mix more limoncello and warm milk.
 Finish with a layer of cream mixture, and make a nice swirly pattern on the top.
Refrigerate for at least 8 hours to let the fingers get completely soft, I usually make this the day before it's needed.
 You can also make individual tiramisu, or use little shot glasses to use up the extras at the end.
 Here are two mini's I made!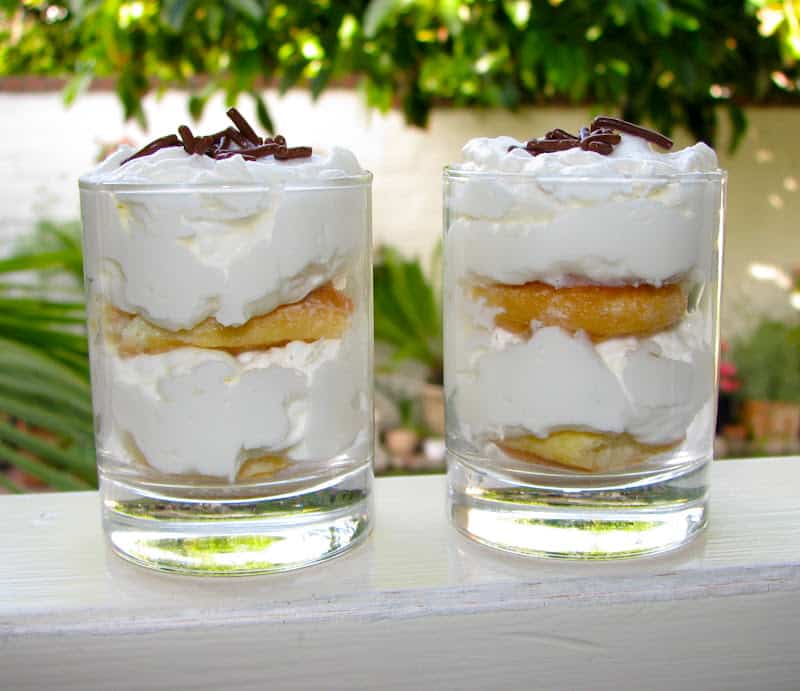 This is a great "make ahead" summer dessert as it's actually better made well ahead of time.