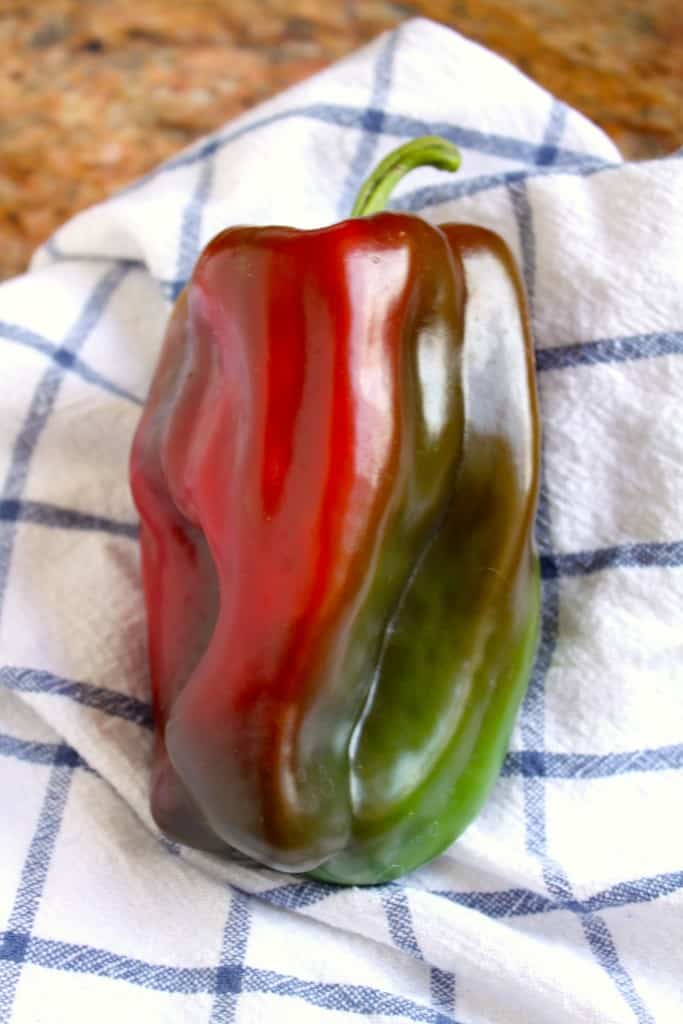 Isn't this a beauty of a pepper? I grew it myself! If you've never tasted a homegrown pepper, you don't know what you're missing.
Of course, this is true of anything that's homegrown; it's just always going to taste better than something grown on a farm or greenhouse, miles and miles away from your kitchen. The same is true with homemade dishes versus prepackaged, processed and even many restaurant meals.
When I was about 10 or 11 years old, I remember running out to my mother's garden in Michigan and picking a sweet pepper (usually green) so that I could bring it inside and make an inside out salad with it. My mother had taught me how to do this with peppers, but I don't remember when (probably when we'd visit Italy during the summer, when I was even younger). You may want to try this with your children, especially if they don't want to eat red or green peppers, as sometimes all it takes is a "new and fun" way to eat something to convince them to change their minds. Or better yet, tell a friend or neighbor to suggest it when your child is over at their house–that's almost guaranteed to work!
Just so you know, red and green peppers come from the same plant. Red peppers are very sweet  because they are fully ripe. If you leave a green pepper on the plant longer, it will turn red, as you can see the pepper in the photo below is in the midst of ripening. Some people only like red peppers, or green peppers, but I love both, so this one is perfect for me!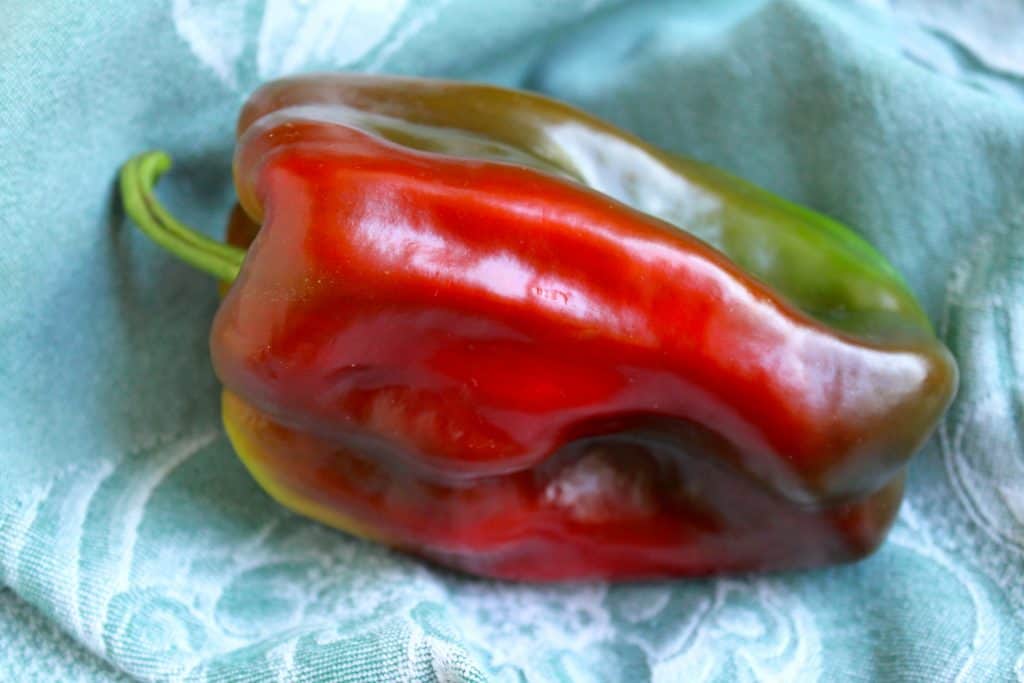 How to Eat a Sweet Pepper in a
Very Unique Way
Ingredients
a red or green bell pepper, preferably homegrown or organic
good quality extra virgin olive oil, like Arianna or Lucini brands
red wine vinegar
sea or Kosher salt
bread
Cut the top of the pepper off about 3/4″ below the top, so it has a top lid; remove the seeds.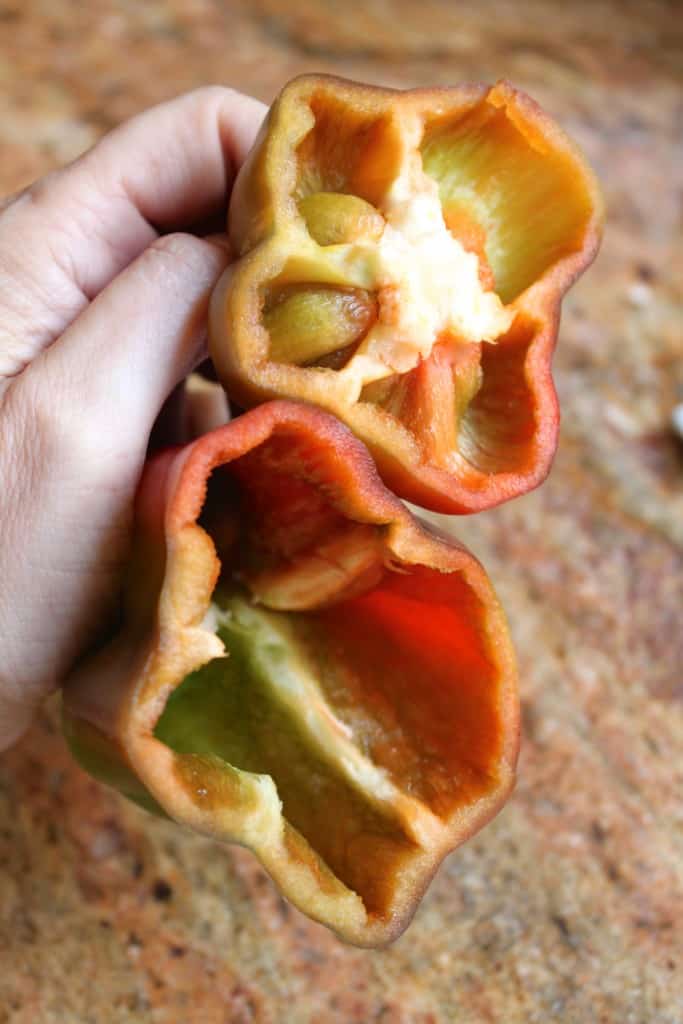 Place the pepper in a cup or something to hold it and pour in some olive oil.
Next add a little vinegar (the ratio should be about 4:1 for olive oil to vinegar). Then a sprinkle of salt.
Put the lid back on, while holding it tightly, give it a few shakes up and down.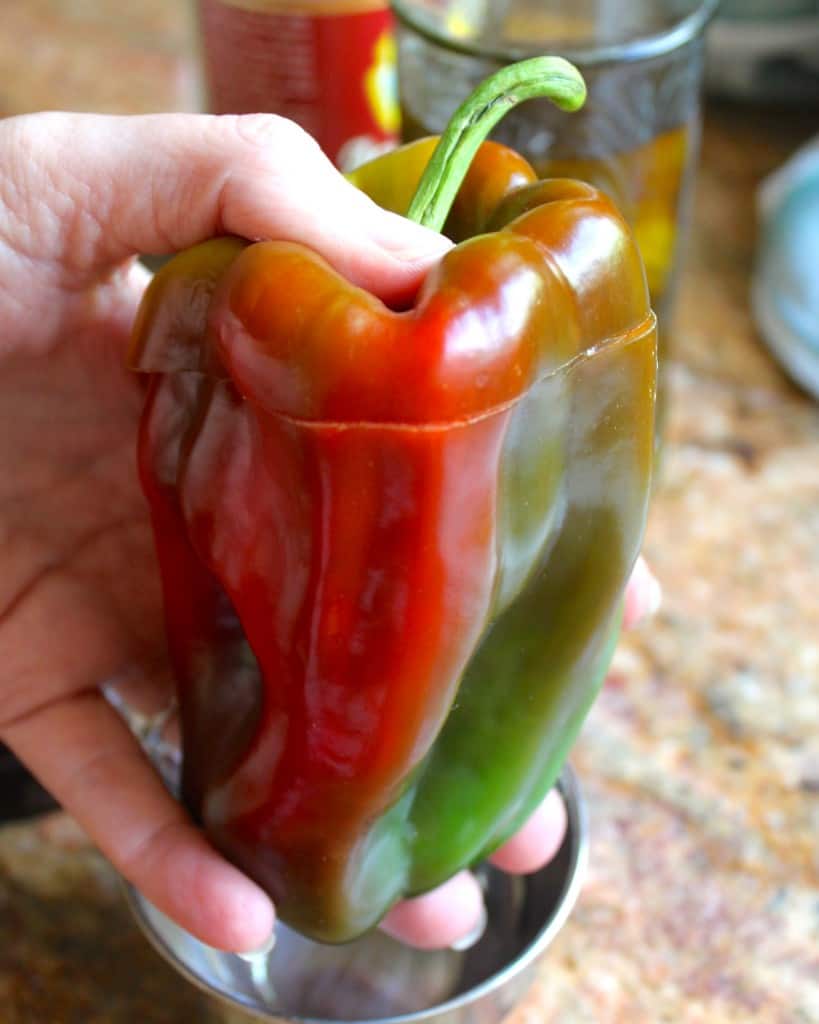 Remove the lid, and you're ready to eat! Just take a bite of pepper along with some bread which you can dip into the dressing inside. How fun is that? I ate this one myself and I can't tell you how much I enjoyed it. Don't save this exclusively for the kids, why not make this one more vegetable that you can eat and love?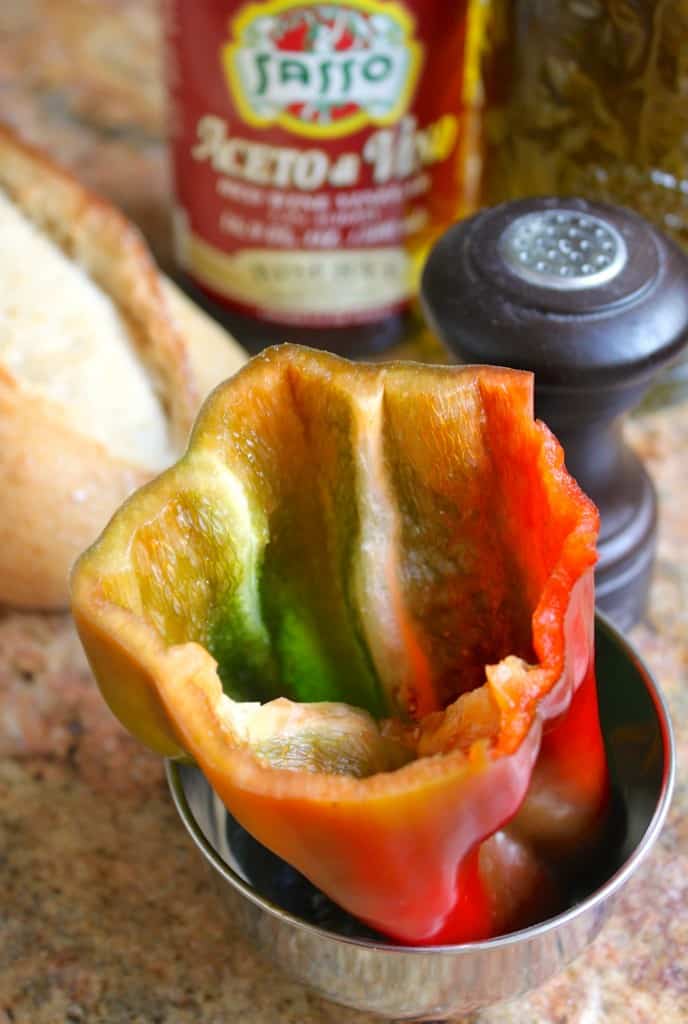 Don't miss another recipe or travel post, sign up for my free subscription below!
I promise not to share or sell your email address, ever.