Fathers Day is a few days away, and you're probably wondering what to get your wonderful dad, right?
Well, if you're lucky enough to be seeing your dad on Fathers Day, I bet he'd appreciate a Chocolate Chip Cookie Baked Alaska (Pie) more than any new tie on the planet. You know I'm right.
Maybe I should back up and explain what exactly a Baked Alaska is, for any of you who didn't grow up during the 60s and 70s: Baked Alaska is ice cream, sealed in meringue which is then popped into the oven, just long enough to brown the meringue a little, and can be made in varied forms. Sounds heavenly, right? Well, just imagine this baked into a chocolate chip cookie pie crust! That's what I did, and it was incredible! I couldn't decide whether this should be called a Baked Alaska or a Baked Alaska Pie, so take your pick…it's not too important, because how it tastes is just phenomenal, and that's what matters to me! And it's kinda pretty, too.
There's barely a need for a recipe, it's so blooming easy, but here you are, and don't think that this chocolate chip cookie pie crust needs to be limited to this filling! Let me know if you try something different!
*update June 14th, 2014 – I froze the remainder of this pie as we simply couldn't eat it all, and must say I was really surprised at how well it freezes! It was fantastic; the cookie was more chewy and the meringue was wonderful and of course the ice cream was fine. I wouldn't freeze it for more than a week, just to be on the safe side, but I don't think that would be a problem!
Chocolate Chip Cookie Baked Alaska Pie
original recipe by Christina Conte
Ingredients
chocolate chip cookie dough, raw (preferably homemade) at room temperature
very cold, good quality vanilla ice-cream (I used Trader Joe's)
3 egg whites
3/4 cup (6 oz) sugar
a pinch of cream of tartar
Preheat oven to 350º F (180º C)
Press enough cookie dough into a pie dish, to line it completely, but don't put dough on the rim of the pie dish.
Bake at for about 20 to 25 minutes until it is completely cooked. It will be puffed up when it comes out of the oven, but will "deflate" like a cookie when it cools. Allow to cool completely in the dish.
Fifteen minutes before you are ready to serve dessert, preheat oven to 425º F (220º C)
(do not use convection setting or the meringue will not color)
 Begin beating the egg whites until soft peaks form, then add about half of the sugar and cream of tartar. Continue beating until it begins to thicken then gradually add the remaining sugar until it becomes thick and glossy and forms very stiff peaks. Set aside.
Working quickly, scoop the ice cream into the cookie crust until it is filled.
Unfortunately, my ice cream wasn't hard enough when I took it out of the freezer,so it melted much faster than it should have, so learn from my mistake and make sure to have your ice cream at the correct temperature. I also added just one layer of ice cream, but you could pile it higher it you like.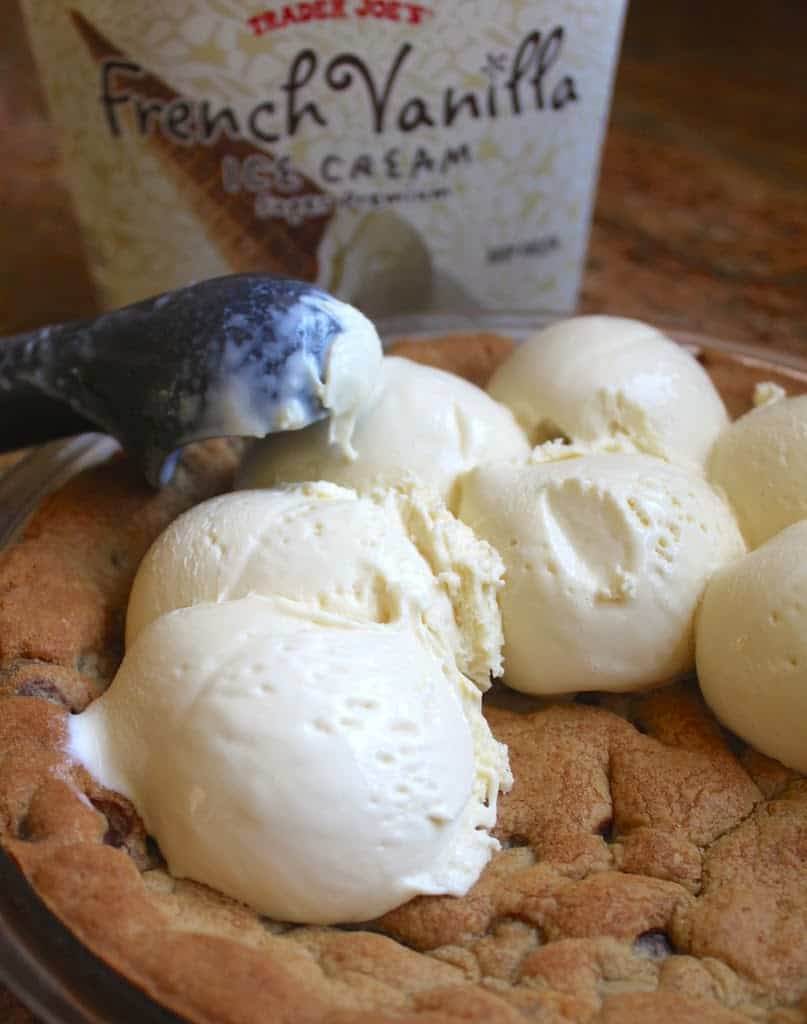 Again, working quickly, spoon the meringue on top of the ice cream, sealing it down to the cookie crust, making certain to cover all the ice cream.
Make some swirls or peaks to decorate the meringue; alternately, you can pipe it out, but you must do it quickly to avoid the ice cream melting.
Place in the center of the preheated oven for 3 to 5 minutes (check after 3 minutes), until the meringue has colored to a nice golden brown on the peaks.
Slice and serve immediately; you'll enjoy a chewy, chocolatey base with refreshingly cool ice cream and then the soft and delicate meringue with each decadent forkful…
It's good to have enough people to finish the pie in one sitting, but if you do happen to have any leftovers (yeah, right) put them in the freezer right away.
Oh yeah, and plan on making this over and over again.
And if you are not fortunate to be close enough to your dad to visit and bake for him, I'd suggest something other than a tie…like maybe a gift card to a bakery so he can buy himself a pie.
Oh geez, I so did not mean for that to rhyme!
HAPPY FATHER'S DAY TO ALL GREAT DADS EVERYWHERE!
Don't miss another recipe or travel post; sign up for my free subscription below!
I promise not to sell or share your info, ever.
LA Living…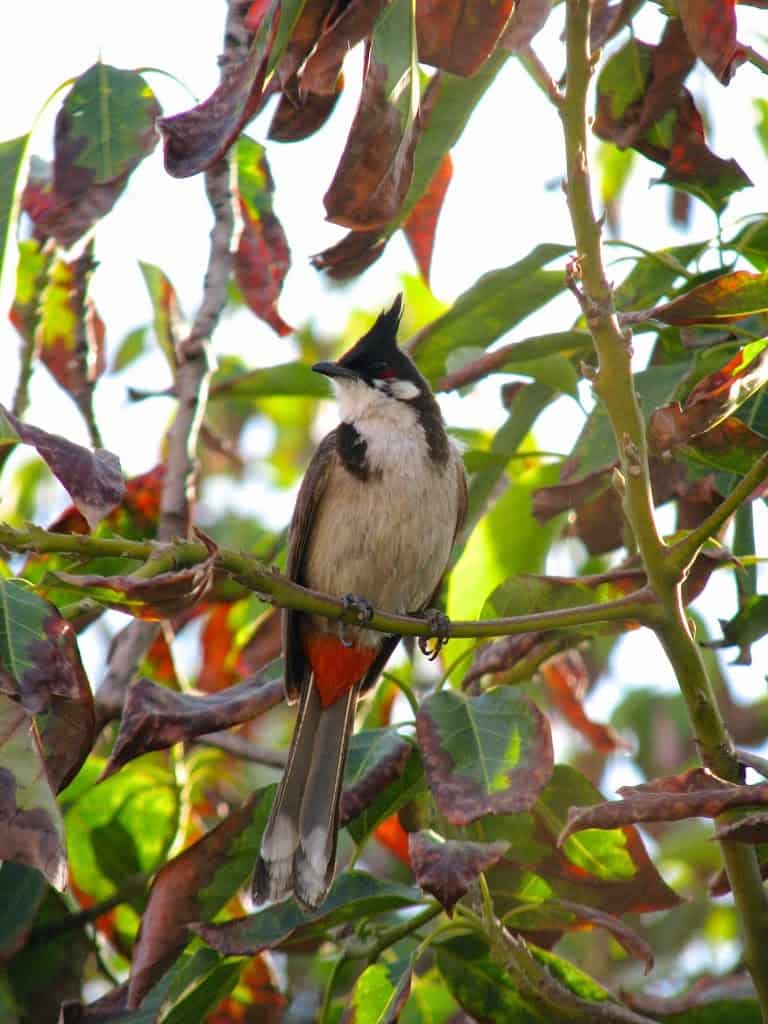 a Red Whiskered Bulbul in my avocado tree