Driving a 500 mile castle tour of Scotland is one way to see the beautiful countryside and cities, with a unique theme.
Renting cars with Auto Europe is something I've been doing for over 20 years (well before collaborating with this reputable company). Once again, I recently rented through Auto Europe in my homeland and want to share a suggested itinerary for a week-long, 500 mile castle tour of Scotland. I also want to tell you why, from my experience, it's a very good idea to have no deductible coverage on your car rental.
As an Amazon Associate I earn from qualifying purchases.
Disclosure: This post is kindly sponsored by Auto Europe, but, as always, all thoughts and opinions are my own. Special thanks to Visit Scotland for facilitating our visit to properties around Scotland.
Learn from my mistake.
Quite some time ago, I decided I'd try to save a few euros by renting a car in Italy with a company I'd never heard of. Looking back, I honestly do not know what I was thinking! I knew better, or at least, I should have known better.
I'd rented the car just outside Rome and was half-way to my family's village, about a 1.5 hours away, when the car suddenly lurched as I was driving on the autostrada. My mother was with me and the situation scared both of us. It only happened once more, however, as soon as we arrived, I called the company in question (Goldcar, if you're wondering).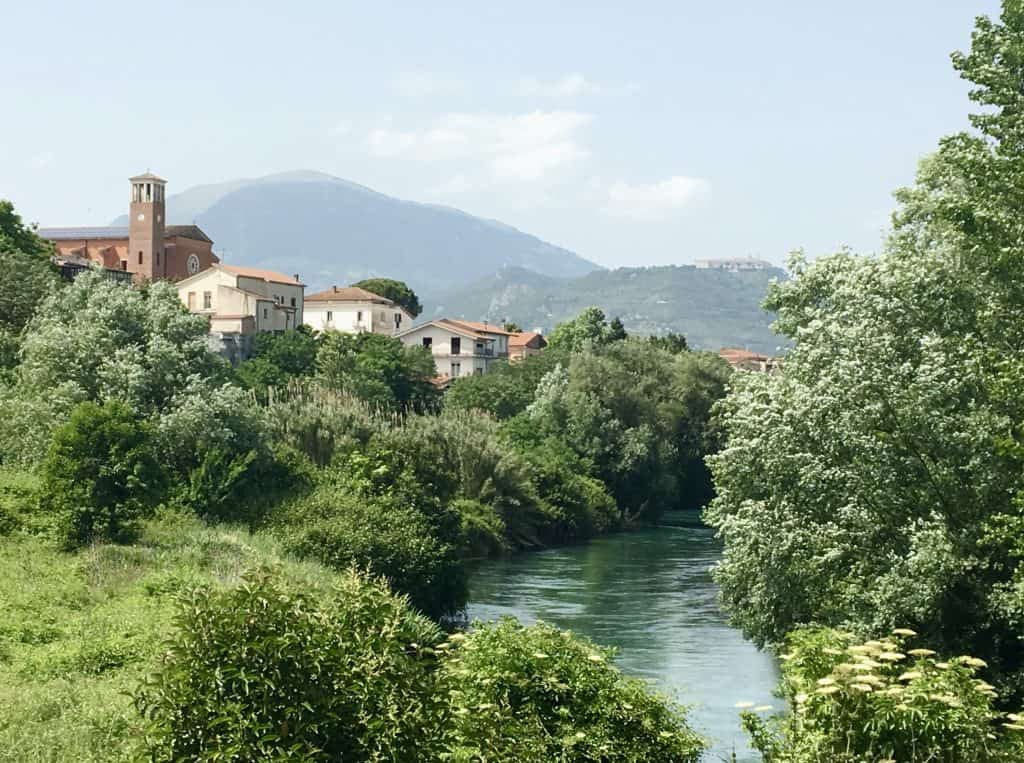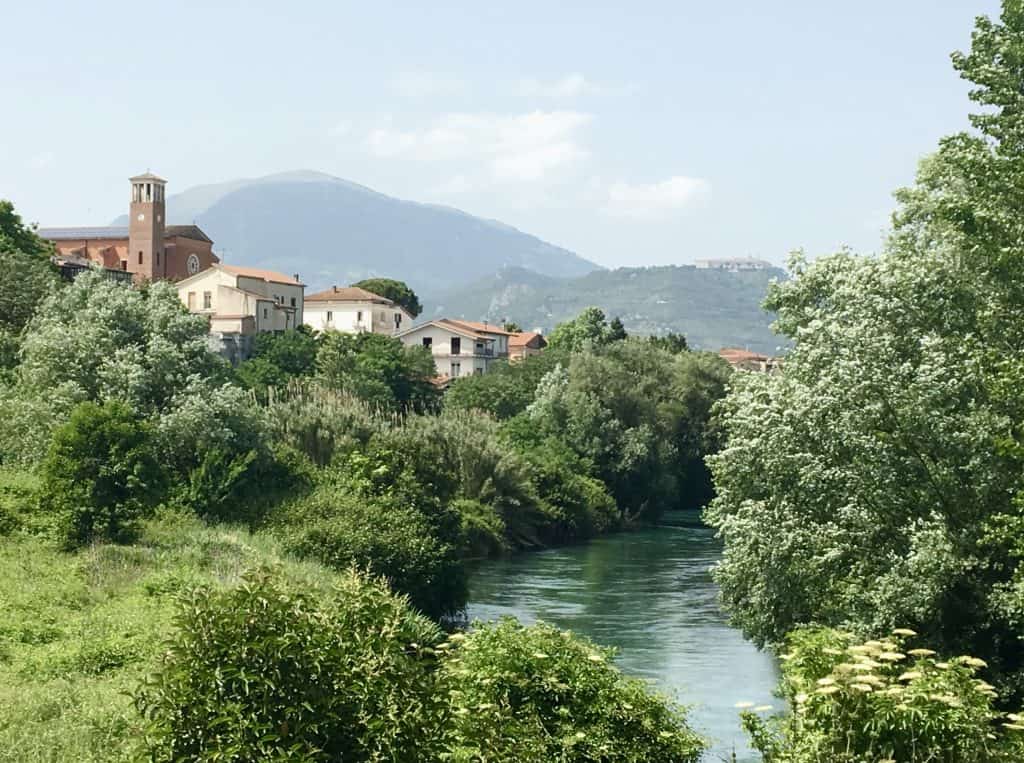 I informed them that I wouldn't be comfortable driving this particular car as there was clearly something wrong with the engine. Their options were 1.) for me to drive it back to Rome to exchange it for another car (I had somewhere to be the next day and this was impossible). Or 2.) someone would come to pick up my car, but would not be bringing another to exchange, which would leave me car-less! What kind of customer service is that from a rental car company?
I can trust Auto Europe
I won't bore you with the rest of the details, but you can imagine that this rental was an absolute nightmare, and I quickly learned my lesson. On every other occasion when I had rented from Auto Europe, I'd never had such a problem. Auto Europe also guarantees the best rate for renting a vehicle in Europe. If you find a cheaper price elsewhere (with the same inclusions and additional fees) they will beat that price. After the driving itinerary, I'll also explain why I believe that no deductible coverage is the best option.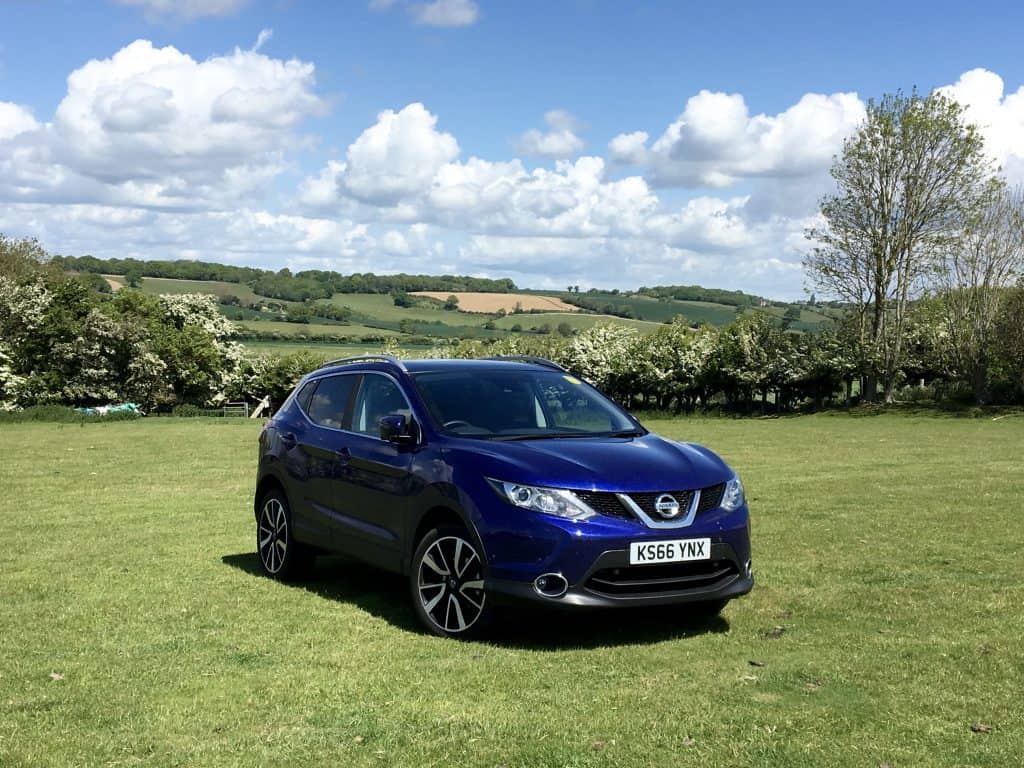 My Auto Europe car rental during my most recent trip to Scotland initiated in Glasgow with Hertz. I was given a Qashqai (sounds like cash-guy, or at least that's how someone in Glasgow told me to pronounce it), a small SUV. Since I had my mum and dad and our luggage with me (plus my husband would be joining us), the extra space was really nice.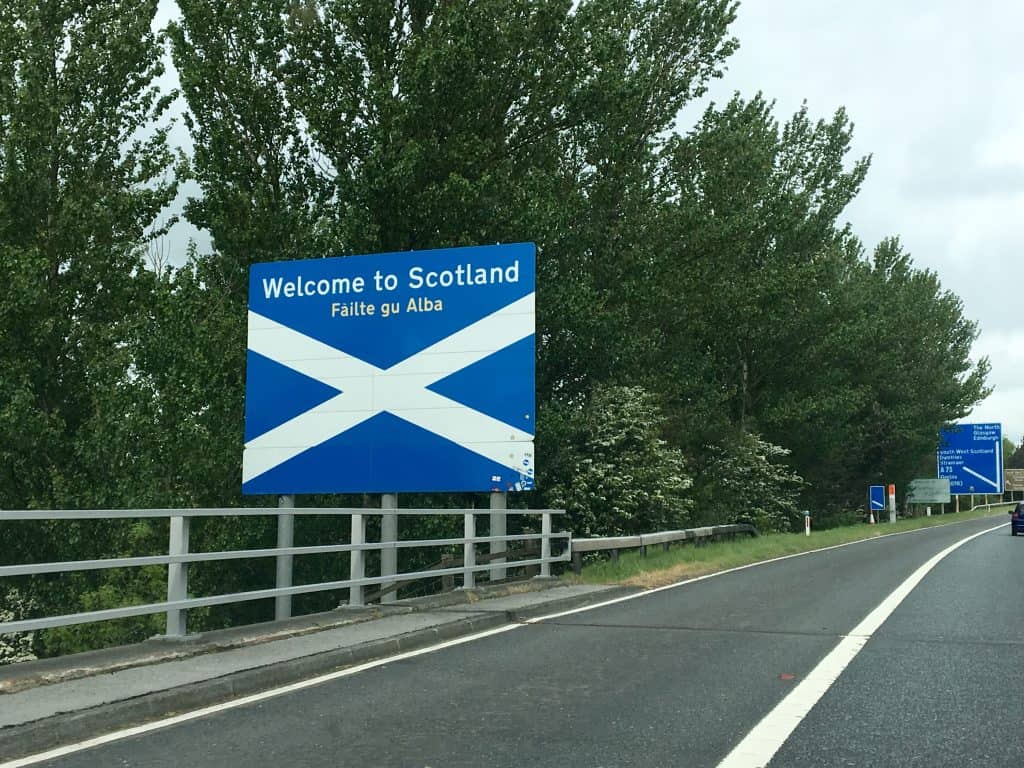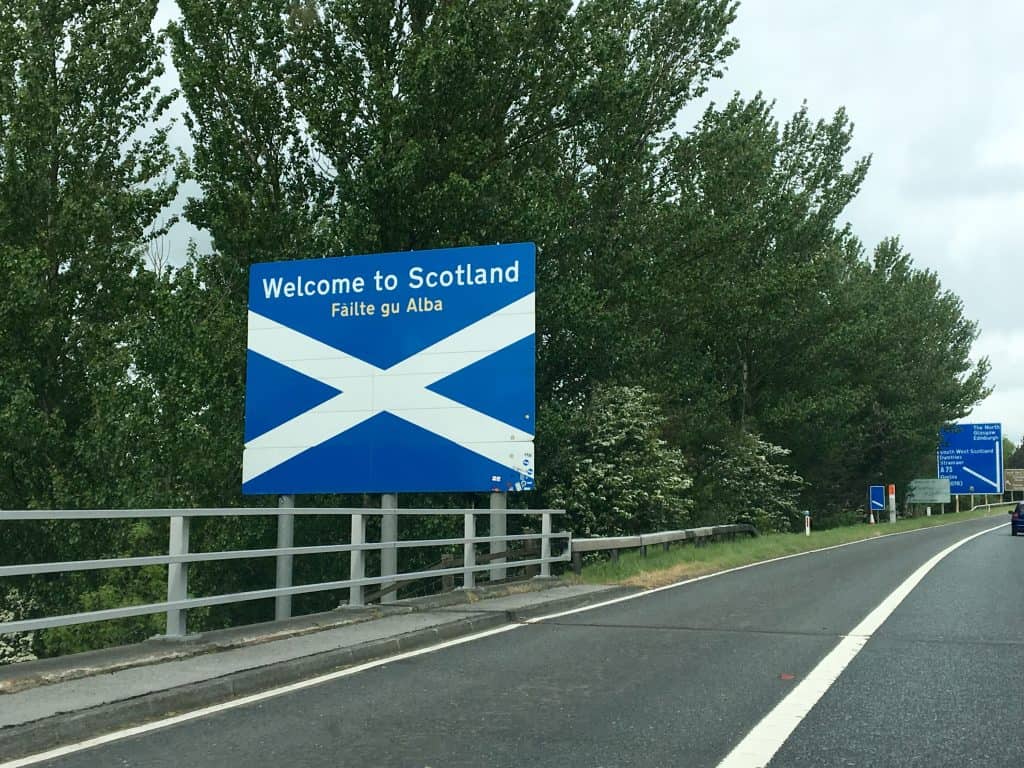 I will say that the down-side to getting a larger car is that the small, twisty roads and tiny parking spaces are not as "user friendly" when you have a larger vehicle.
If you are not experienced in driving in the UK, or it's a first time driving on the other side of the road, I'd recommend renting a smaller car, if possible. (I drove a Volvo station-wagon on the narrow roads around Lake Como and in small Italian villages last year, and have driven in the UK many times, so I felt comfortable with the Qashqai.)
Also, if the itinerary below is not your cup of tea, check out Auto Europe's Trip Planner for other great driving tours in the UK.
Driving a 500 Mile Castle Tour of Scotland
Although I drove well over 2000 miles throughout Scotland and England, I want to highlight a driving itinerary which mostly consists of the roads that my husband and I took, on this past trip. I altered it a bit, to include Loch Ness and Fort William (where we've been before).
We visited each castle that is listed, except for Cawdor, Dunollie, Dunstaffnage, Gylen and Dumbarton Castles. I added these as they are so close to, or on, the actual roads given in the itinerary. We drove a shortened version of this road trip in four days, not seven. Total driving time is under 12 hours, but don't be fooled: one could easily take two weeks to drive this route and still miss out on seeing all there is to see!

In this itinerary, driving a 500 mile castle tour of Scotland includes not only a minimum of 14 castles, but National Trust for Scotland properties and gardens along or near the route. (Use your Royal Oak Foundation membership for free entry and get 10% off by using discount code CUCINA2020.) These can be included, along with so many other sights and attractions–like whisky and gin distilleries. Obviously, the tour can be reversed, traveling from Glasgow to Edinburgh.
Note: the first location mentioned is where to rest your head that night. For example, Edinburgh is where you would spend the night on the first day.
Day 1. Edinburgh Spend the day exploring the capital city, including Edinburgh Castle and Holyrood House (the Queen's official residence when in Scotland).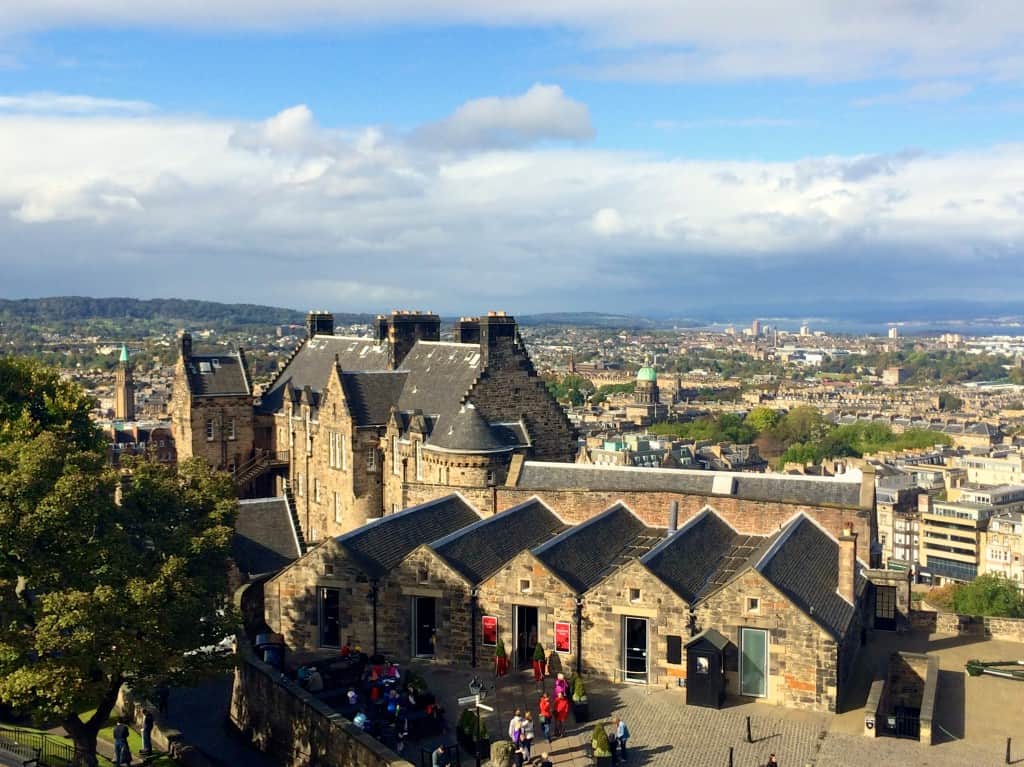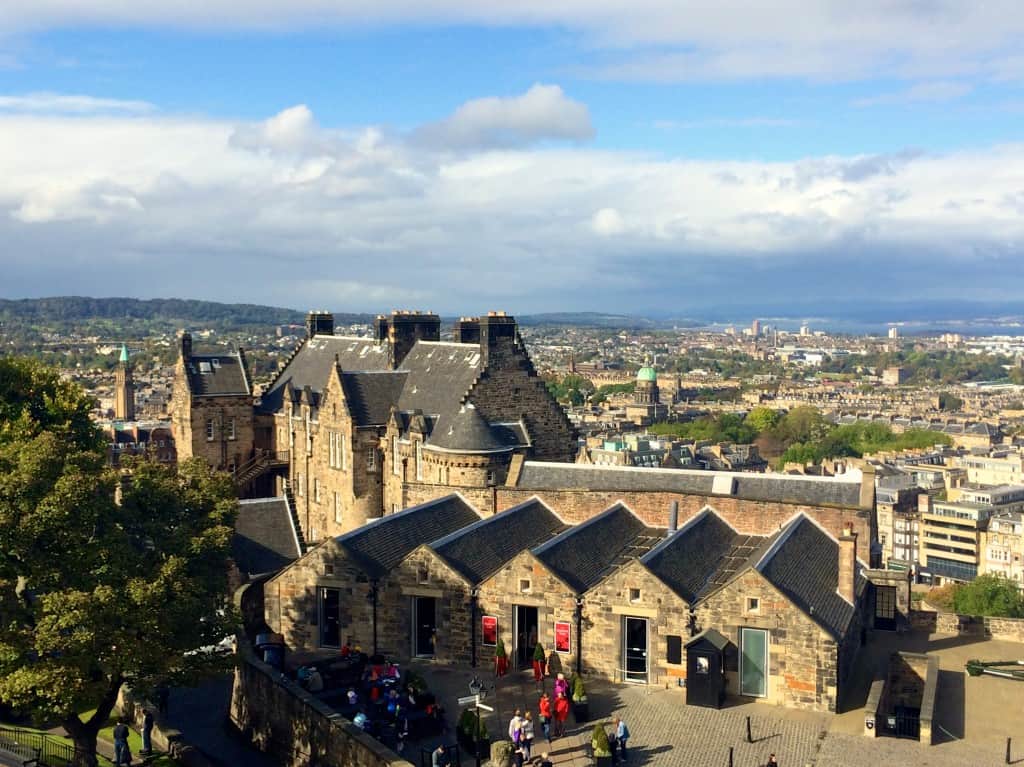 May I suggest The Balmoral Hotel for your accommodations in this fine city? You will leave well rested, I can assure you.
Day 2. St Andrews (55 miles/1hr 22m) Some castles are just ruins of their former glory, and such is the case in St Andrews Castle.
It won't take that long to see the castle (don't miss the cathedral nearby), leaving you the rest of the day to explore this lovely university town and home of golf. Will you play the Old Course, or just run onto it for 5 seconds for a photo opp? My daughter made me do it! :)
A gorgeous place to stay, just minutes from the outskirts of town, is Eden Mansion!
Day 3. Pitlochry (64 miles/1h 22m) Less than one and a half hours away is the pretty little town of Pitlochry. Stay here and you can visit Blair Castle (my cousin Connie raves about The House of Bruar, nearby, but I have not yet been).

My favorite place to stay in Pitlochry is Northlands Bed & Breakfast (not sponsored). You will be treated like royalty here and not only are the accommodations top-notch, but so is the amazing breakfast you will be served. Be sure to book in advance, though, as we were unable to stay here on this last trip as it was fully booked :( From here, you can drive to nearby Aberfeldy and Loch Tay.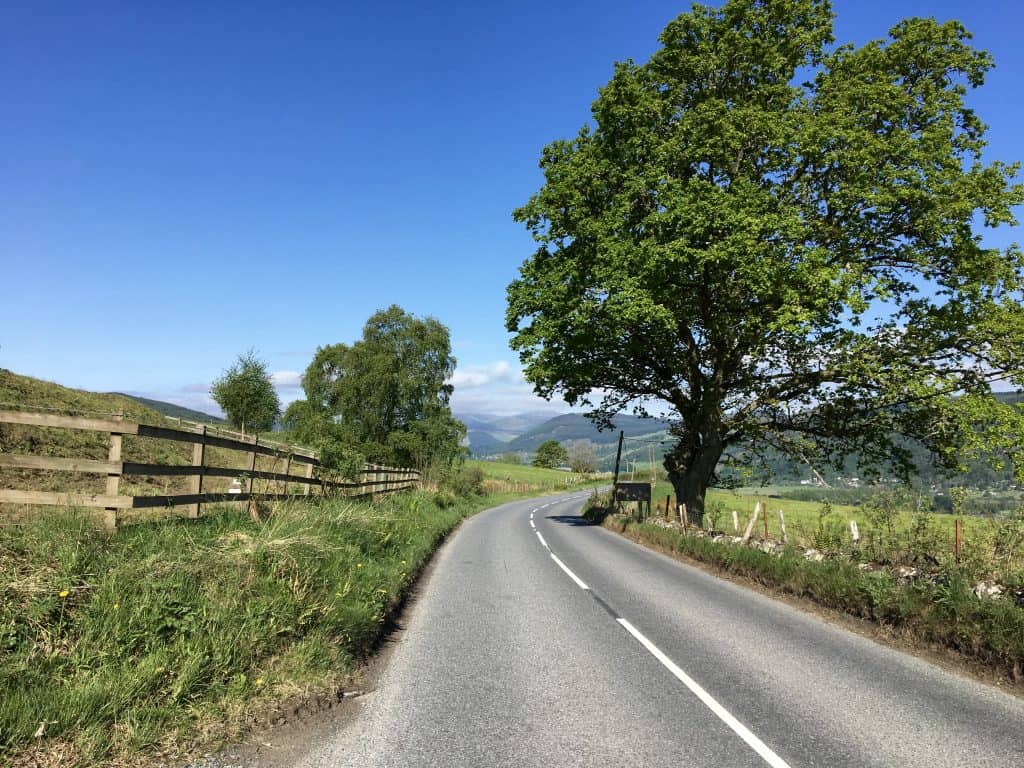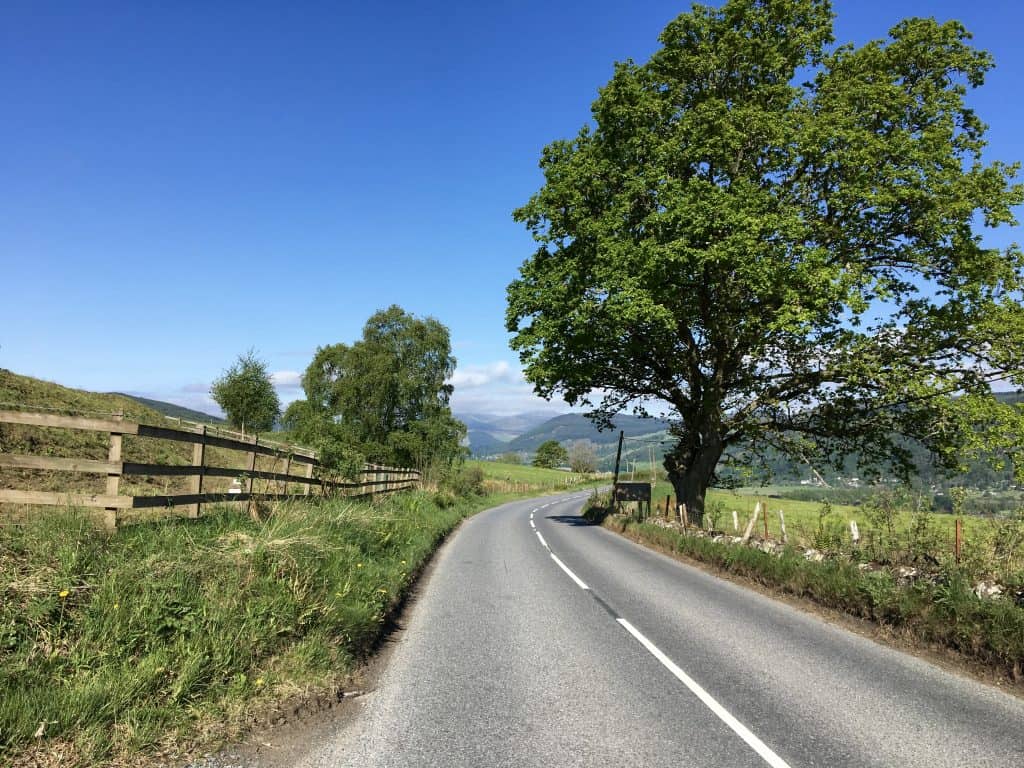 Day 4. Inverness (131 miles/3h 30m) Today is the first real driving day of the 500 mile castle tour of Scotland. It is mostly through Cairngorms National Park.
PRACTICAL DRIVING TIPS:
Be sure to fill your tank before leaving the Pitlochry area.
Be sure you check whether to pump diesel or unleaded fuel according to the car you are driving-I quadruple checked whenever I pumped gas.
Petrol stations are few and far between in the Highlands.
Don't rely on the Aviemore petrol station as it's apparently been under repair for a year!
Hertz Specific tip: if you want to add an additional driver without paying the extra charges, which are quite steep, sign up for the free Hertz Gold Plus Rewards program. At £13/day, this is quite a saving!
Your British driving skills will be tested on single track roads and bridges, but you will be rewarded with breathtaking views. This 500 mile castle tour of Scotland includes many different types of roads.
You'll see lots of lambs if you're there in springtime!
Maybe you'll even see a herd of reindeer!
The fourth day's sights include Braemar Castle.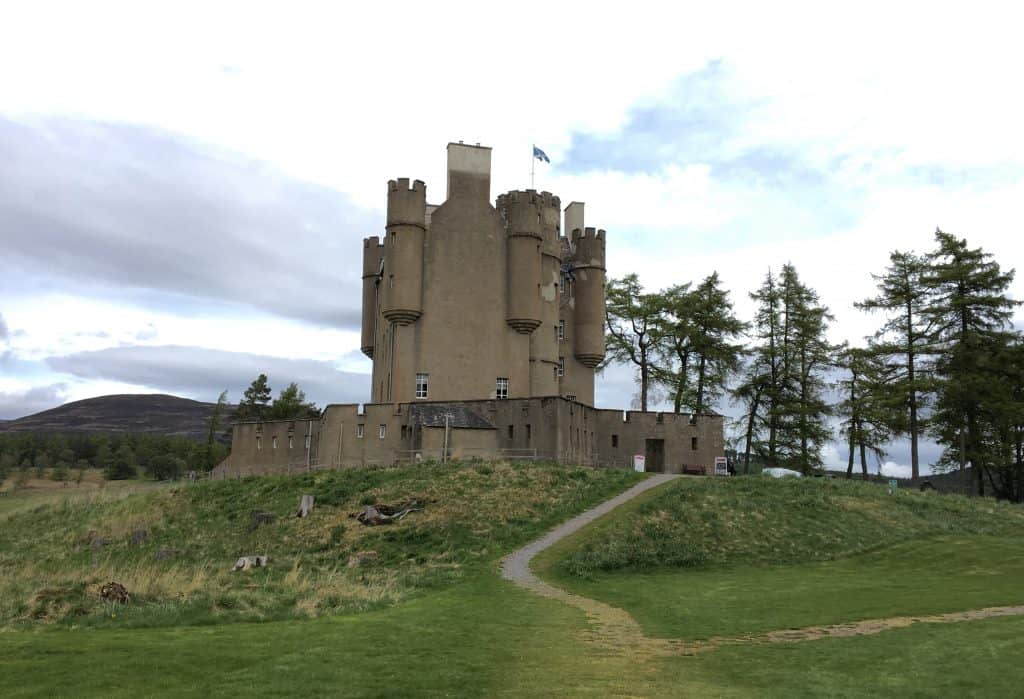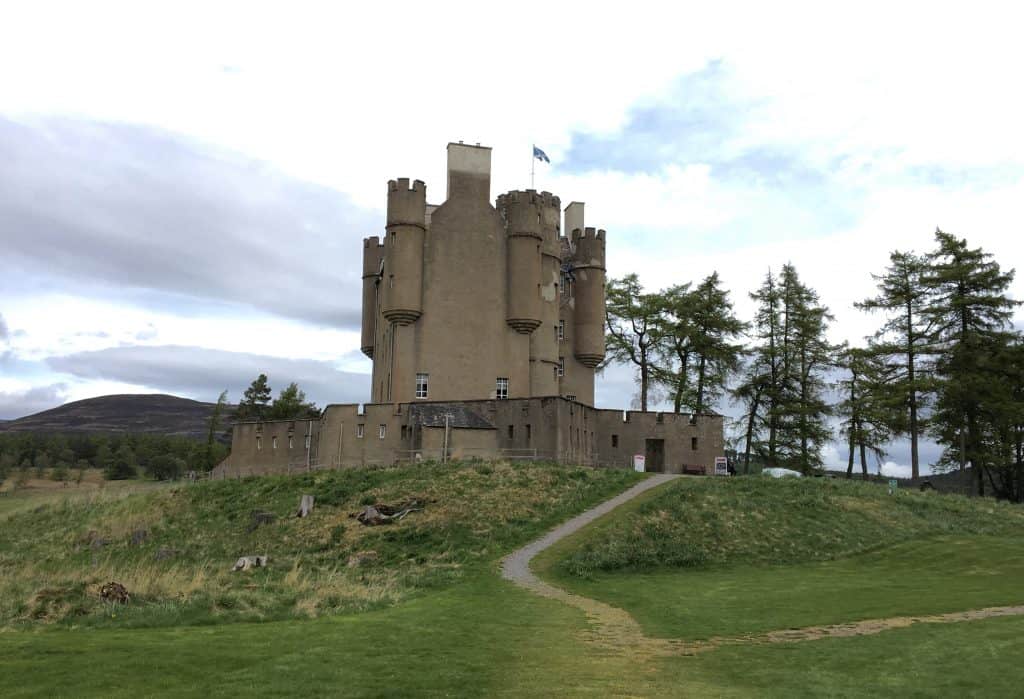 Also, the Queen's own Balmoral Castle (although you can't see much of the inside, just a ballroom turned museum) is definitely worth going to visit.
If you're a foodie, you may have heard of Balmoral chicken, which is chicken breast stuffed with haggis, wrapped in bacon, then baked, sliced and served with whisky (or peppercorn sauce). It's delicious!
Shorten today's drive by skipping the Glenlivet Distillery, but honestly, even if you're not a whisky drinker, it's so interesting to take a distillery tour, I would still recommend it. You can also make your whisky-drinking friends extremely jealous! :) This 500 mile castle tour of Scotland isn't only about castles.
Plus you'd miss this!
Since we didn't get to Inverness on this trip, I can't recommend a hotel, but we did have a lovely stay at the Macdonald Houston House outside of Edinburgh, so Drumossie Hotel (not sponsored) would probably be a good bet.
Day 5. Fort William (65 miles/1hr 35m) Before leaving Inverness, you can visit Cawdor Castle, however I haven't been myself, but it's on a bucket list. Next, you'll drive south along the banks of Loch Ness, where you can visit Urquhart Castle. Keep your eyes peeled for Nessie and continue south to Fort William, where you'll spend the night.
Day 6. Oban (44 miles/1h 10m) A gorgeous little town on the west coast of Scotland where you can easily visit Dunollie, Dunstaffnage and Gylen Castles (or rather, the ruins), nearby. You could even take a ferry over to the Island of Mull and have afternoon tea at Duart Castle, which is not in ruins! That's what I'd like to do!
Day 7. Glasgow (84 miles/2 h 10m) On your final day, you'll be able to see Kilchurn Castle (first castle photo at the very top of this post) on Lochawe on the way to Inveraray. Of all the castles I've visited, my very favorite is Inveraray Castle.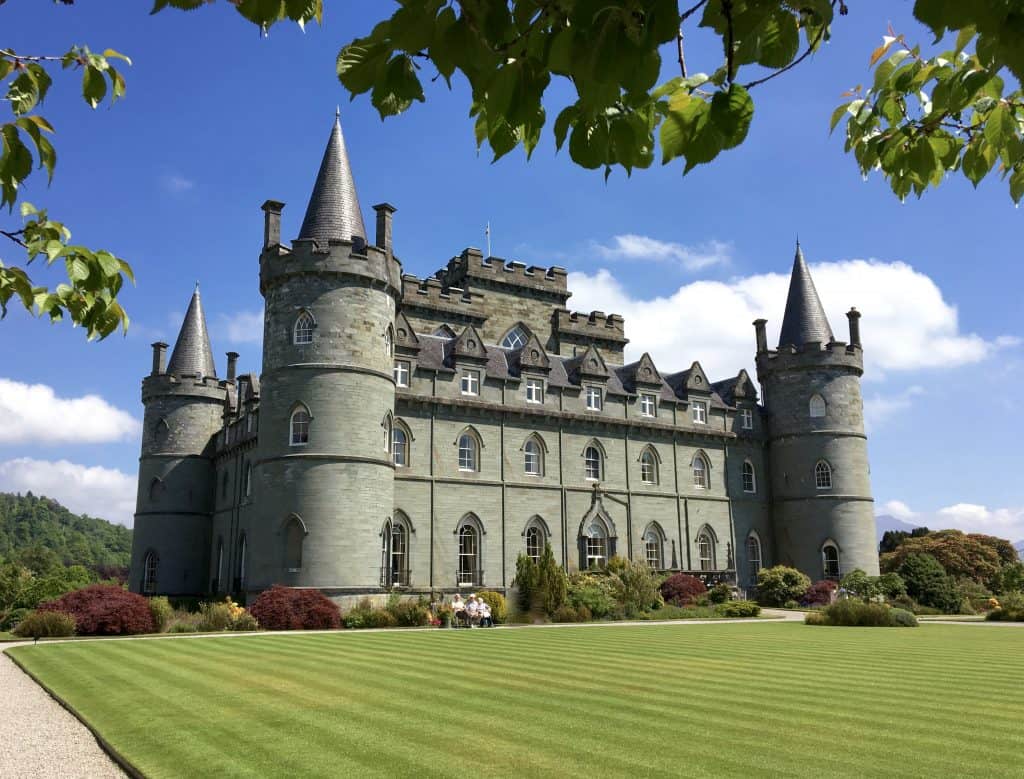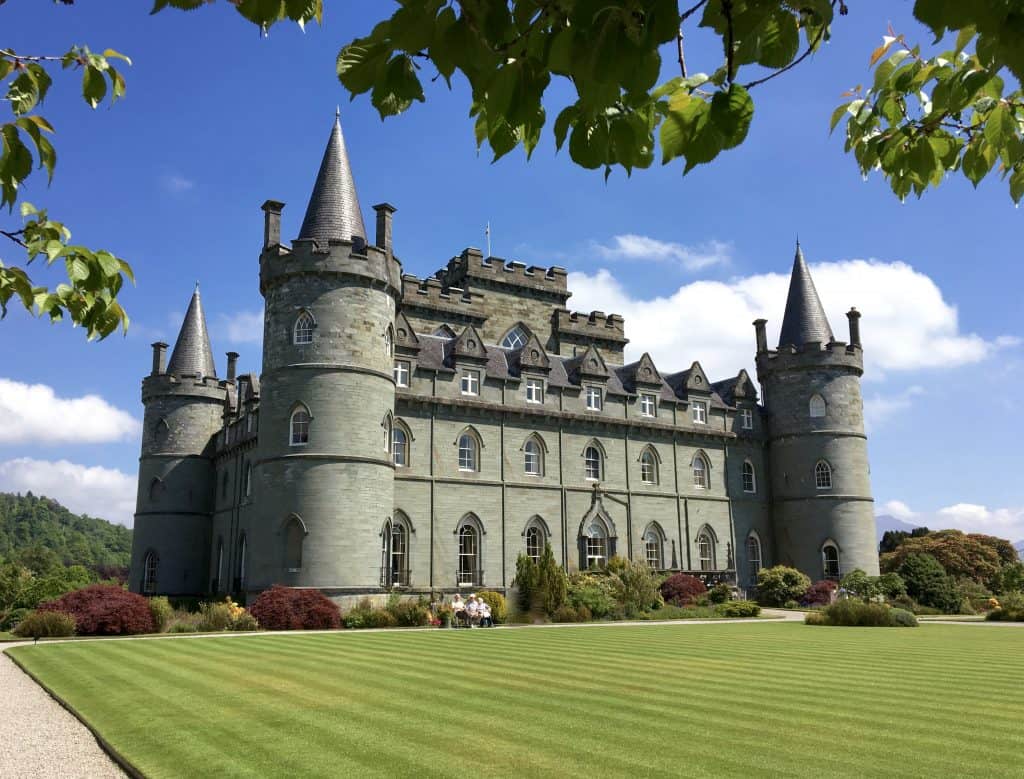 I loved it as a child and I still love it to this day, especially after seeing the interior on my last trip to Scotland. Continuing on to Glasgow, Loch Lomond will steal your heart as you'll simply have to stop to admire the beauty of this area.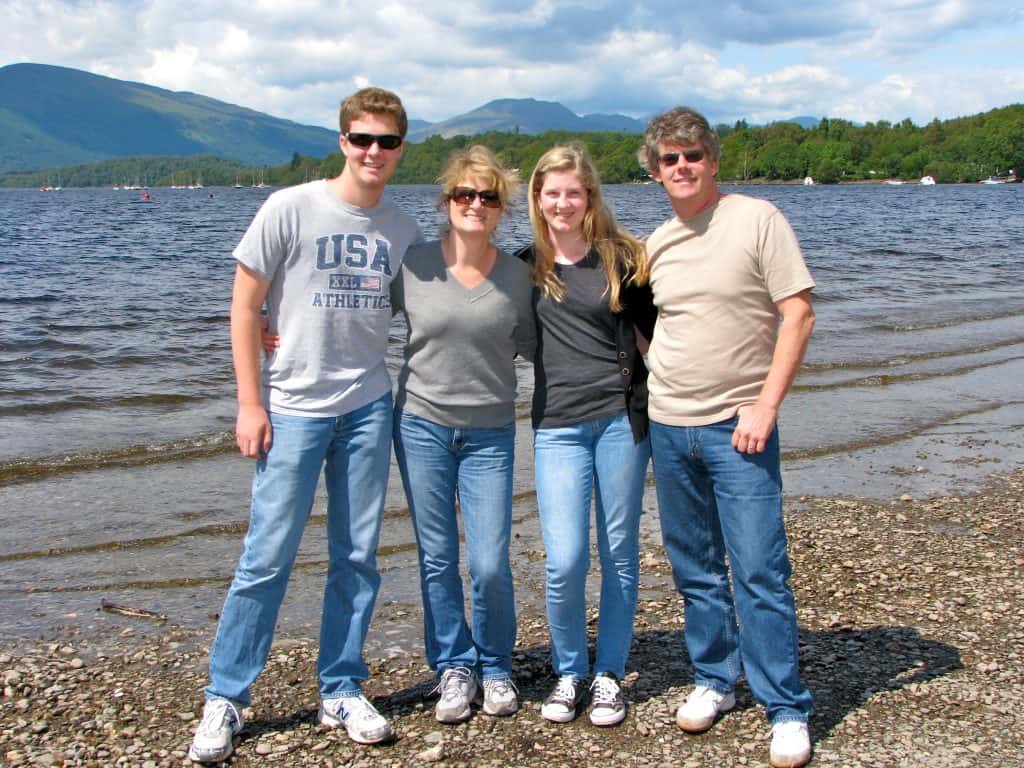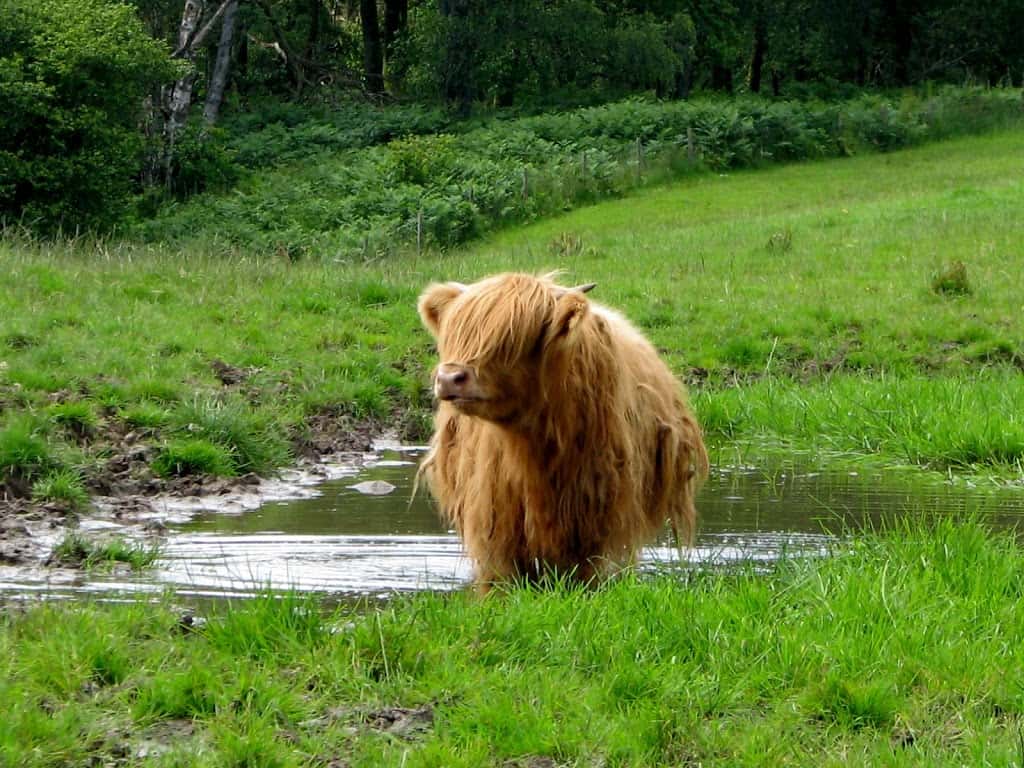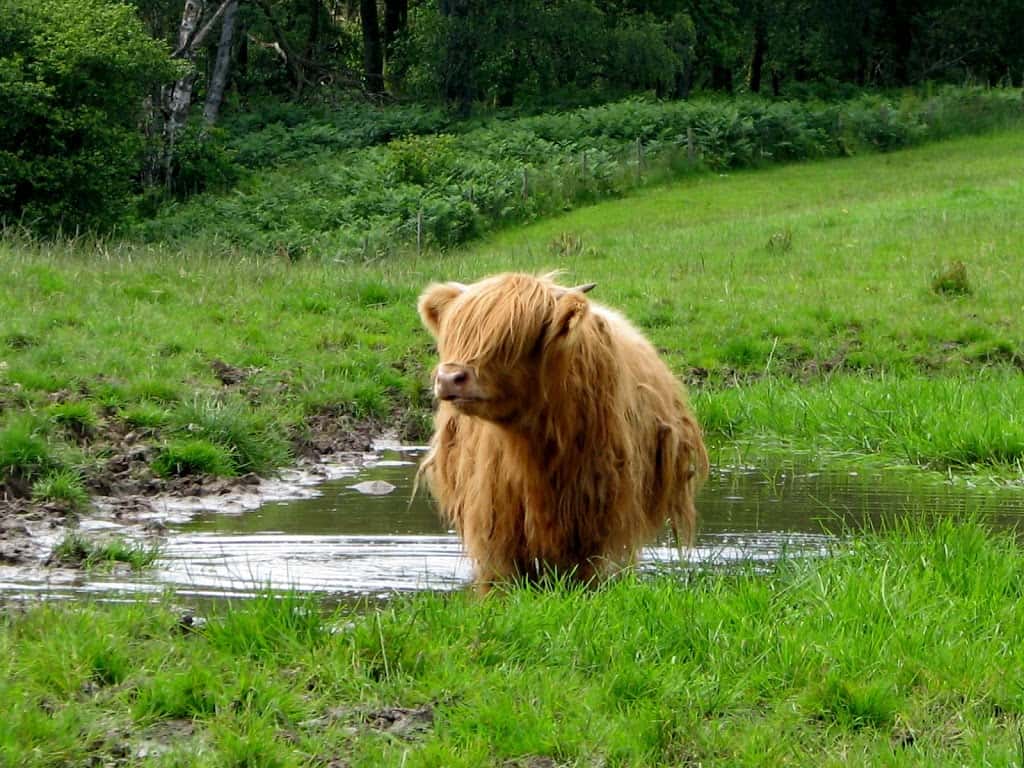 Balloch Castle is on the way to Scotland's largest city, as is Dumbarton Castle. You'll have time to see both before reaching Glasgow for the night.
If this list still hasn't quenched your thirst for castles, from Glasgow you can easily visit Doune Castle (the castle used in Monty Python's Holy Grail, and most recently, Game of Thrones and Outlander).
There's also the stately Stirling Castle, nearby.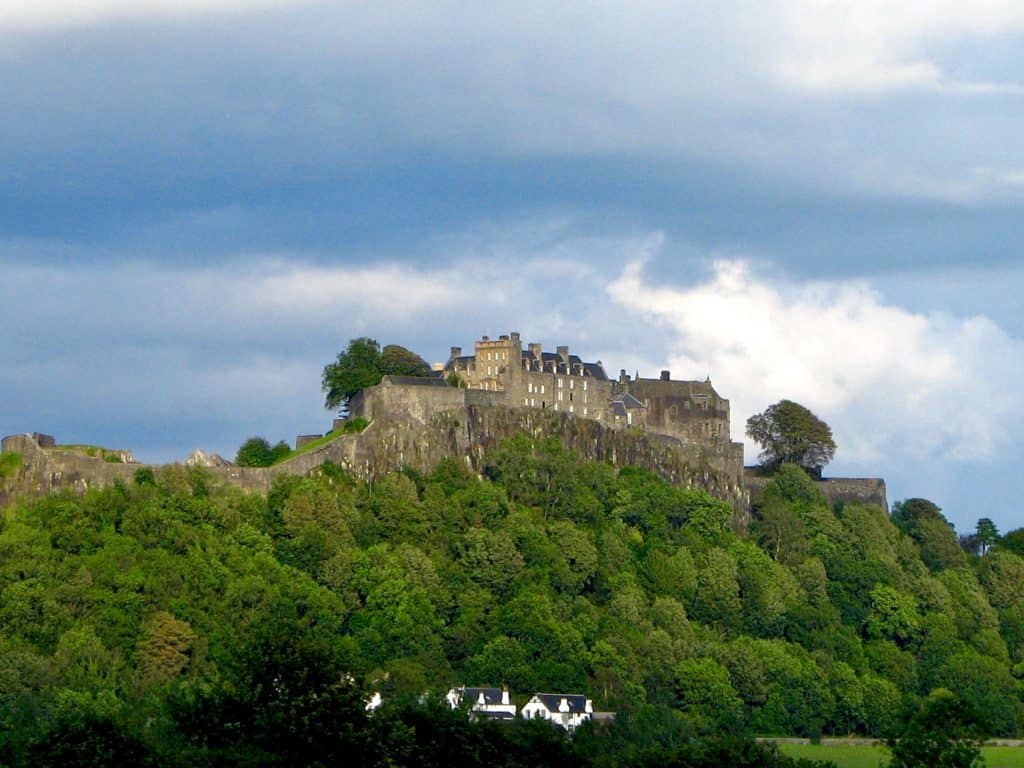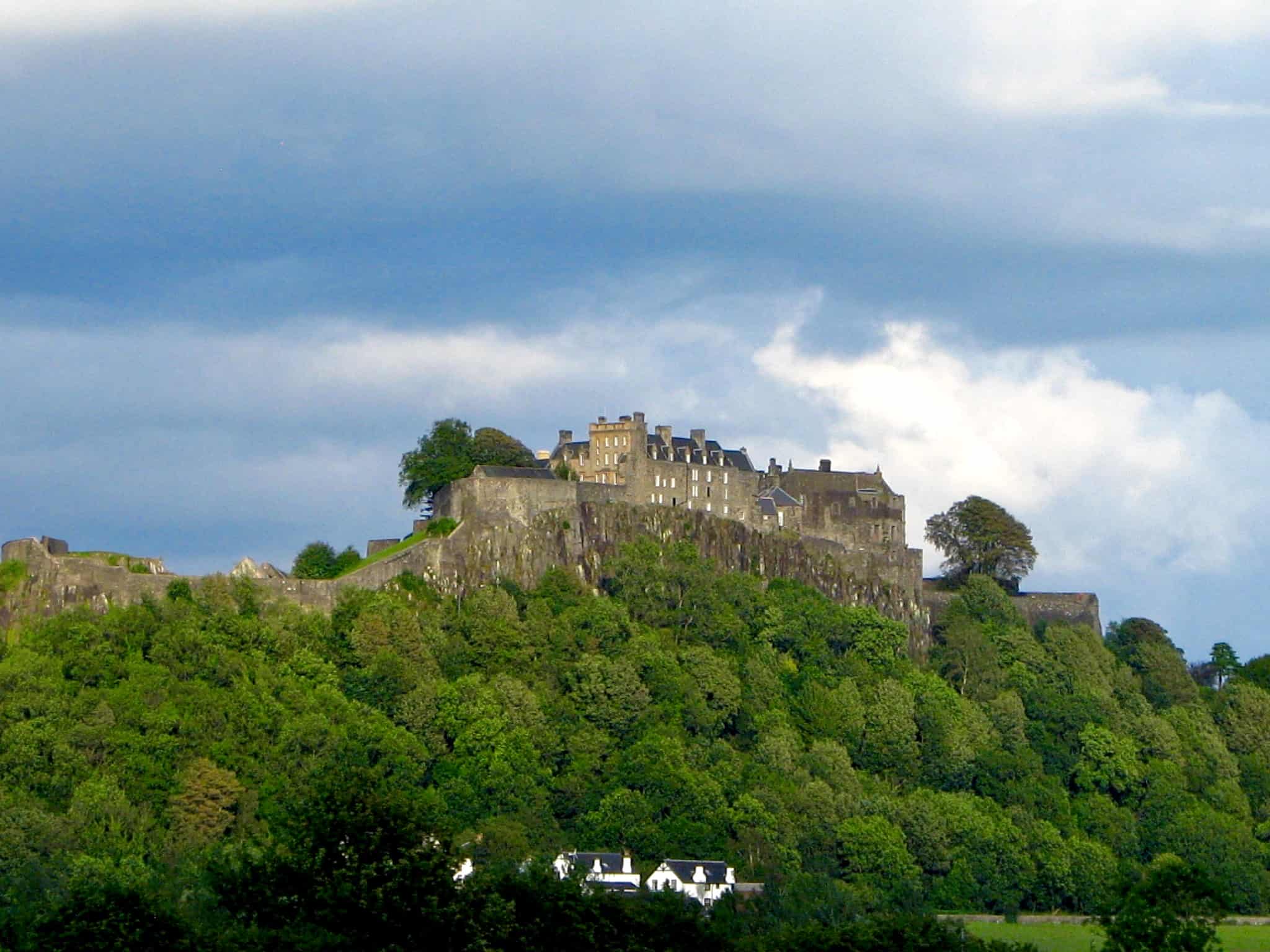 What do you think? Have you driven in Scotland? If you live in Scotland, or have done a road trip or two there, add some of your own tips below in the comments.
I hope you enjoyed my itinerary for a castle tour of Scotland! For information on planning a trip to Scotland, click the link below for the official tourism site~
Auto Rental Tips
I would encourage you to purchase no deductible coverage on your UK or European rental for two reasons.
1. Last year, I booked a Europcar rental through Auto Europe (I paid for it myself) and used my credit card for the collision damage waiver (CDW) coverage.
I returned the car to the Glasgow airport Europcar office just as I'd received it: without a blemish (or so I thought). After parking, I walked to the back of the car to retrieve my luggage, and as I was standing there, an agent came up to me to say that he was going to have to file a claim. I laughed, clearly thinking he was joking, however, he wasn't. I didn't understand why he was saying this as I had no damage to the car, and how it was possible for him to find such "damage" in 2.2 seconds flat!
The agent brought me around to the left front wheel and pointed out some scuffs.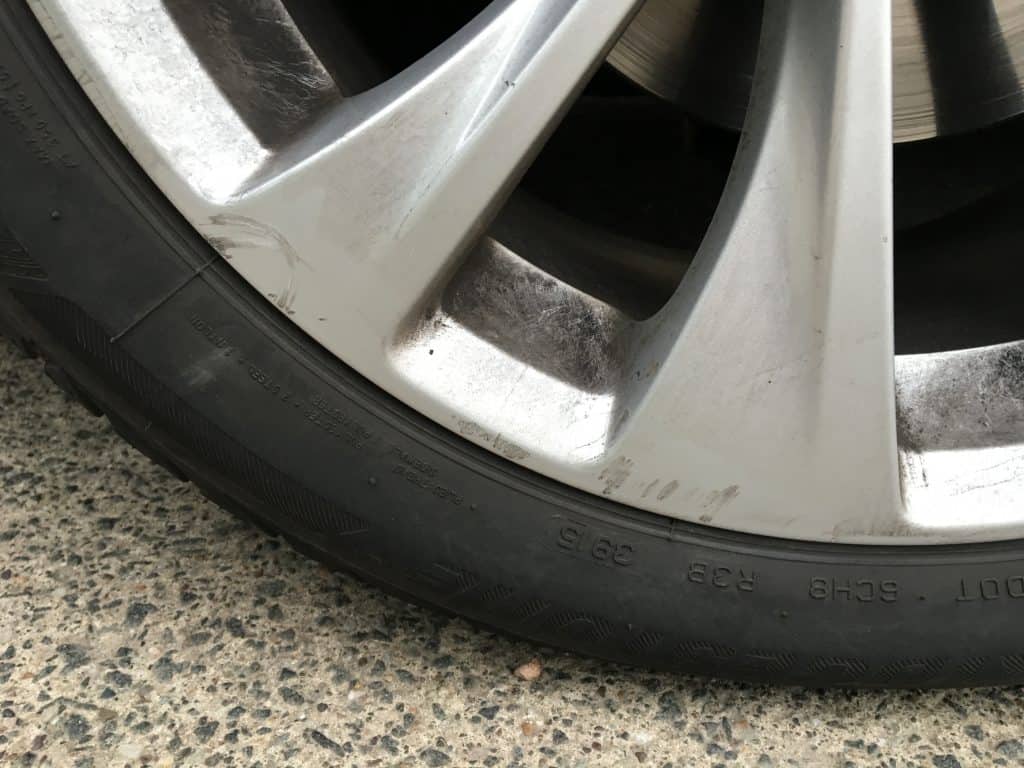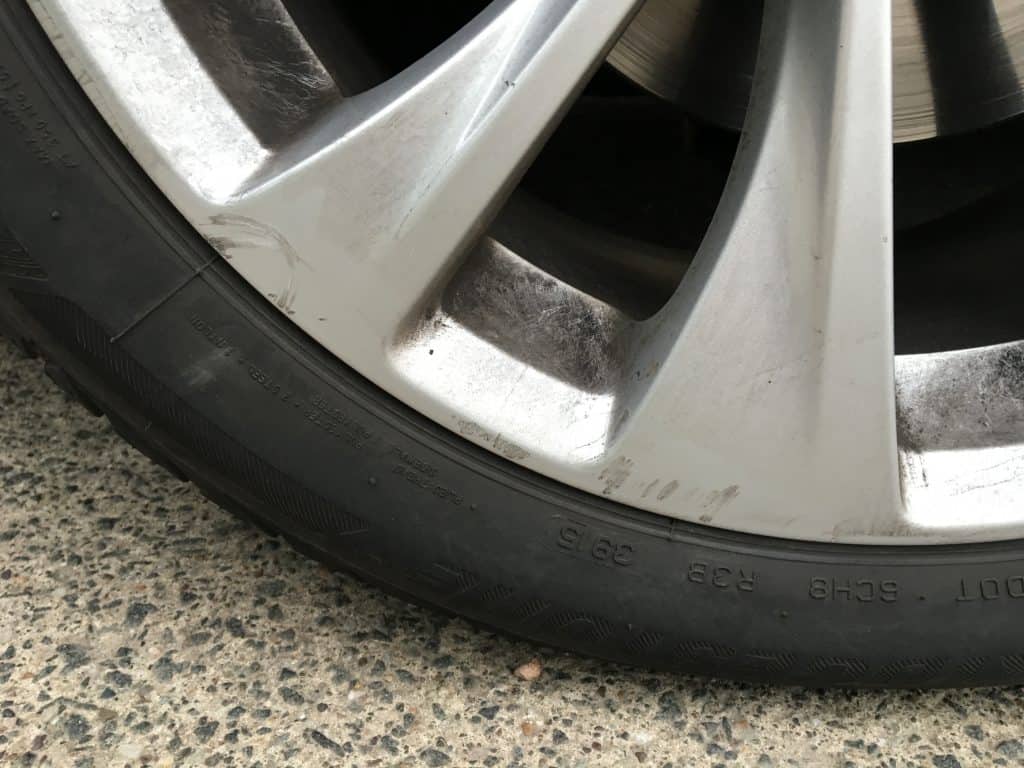 I was honestly still thinking he was pulling my leg, but he was not joking in the slightest. He explained that the day before he'd gone to some training and blah, blah, blah about why they were cracking down on damage to their vehicles. I could barely see the scuffs on my phone to take a photo as evidence of their "claim". I always take photos when I rent a vehicle, but who takes close-ups of every part?!
I vehemently denied the damage on the paperwork and signed it. What followed was a 7 month long process of fighting with Europcar over this claim. The CDW coverage was a nightmare to deal with as it's processed through VISA. This situation added so much stress to my year which I could have done without. In the end, I put the amount in dispute with my credit card company and they ruled in my favor. Europcar's claim was for almost $300 which included 2 days "loss of use". Can you imagine the car being "un-driveable" due to scuffs on the wheel? My past rentals with Europcar have all been flawless, so it's really a shame that they put me through this.
2. During this past trip, someone hit our rental car in a parking lot, which caused this damage, and they did not leave a note. :(
If I wouldn't have had the 'no deductible coverage', I honestly don't know what I'd be going through right now. However, both last year and this year's experience has taught me that having the peace of mind with no deductible insurance is well worth it. This is especially true when driving in a country where the required reaction is counterintuitive to our normal reflexes.
Since I had 'no deductible coverage', the damage from the parking lot was not my responsibility and I paid nothing except for the rental car charges which were originally due. What a relief.
I've also read that sometimes coverage from personal US policies that insure rentals in other countries can be very tricky, rates can rise, and/or policies can even be cancelled. I just don't want to have to deal with these types of stressful situations if I can avoid them.
Do you have any car rental stories that you've learned from? Share them below in the comments. We can all learn from experience, but it's usually better to read about someone else's mistakes! Right?
For more information on hiring a car in the UK or Europe through Auto Europe, click HERE.
Don't miss another post! Sign up below for my recipe and travel posts.
P.S. I have long been frustrated with my old travel adapter as they didn't stay plugged in or things wouldn't fit. I just bought a new set before my one month trip to the UK and am in love with it! We charged so many things at once with only one outlet needed! The one below is no longer available, but this one is similar to my own world travel adapter with great reviews.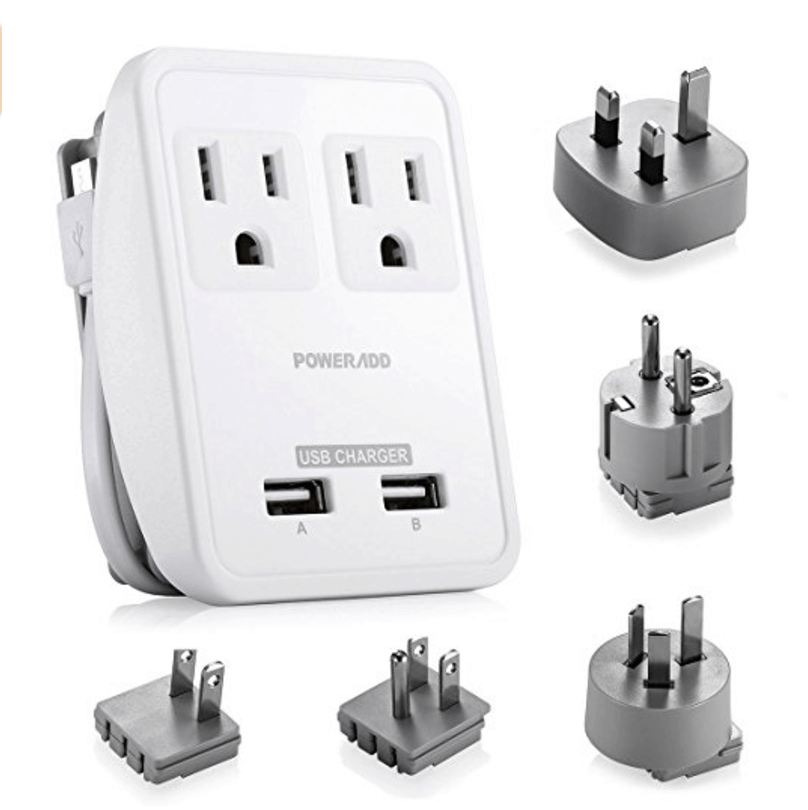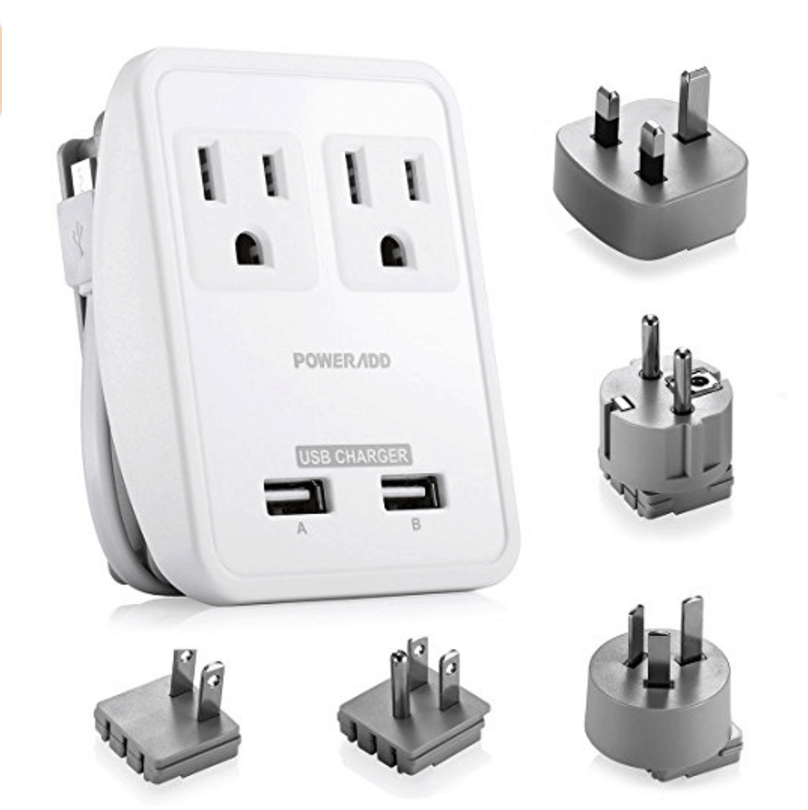 Christina's Cucina is a participant in the Amazon Services LLC Associates Program, an affiliate advertising program designed to provide a means for sites to earn advertising fees by advertising and linking to Amazon.com.