Chocolate Banoffee Pie is a twist on the classic British Banoffee Pie. I decided to add a layer of chocolate ganache and it was a huge success!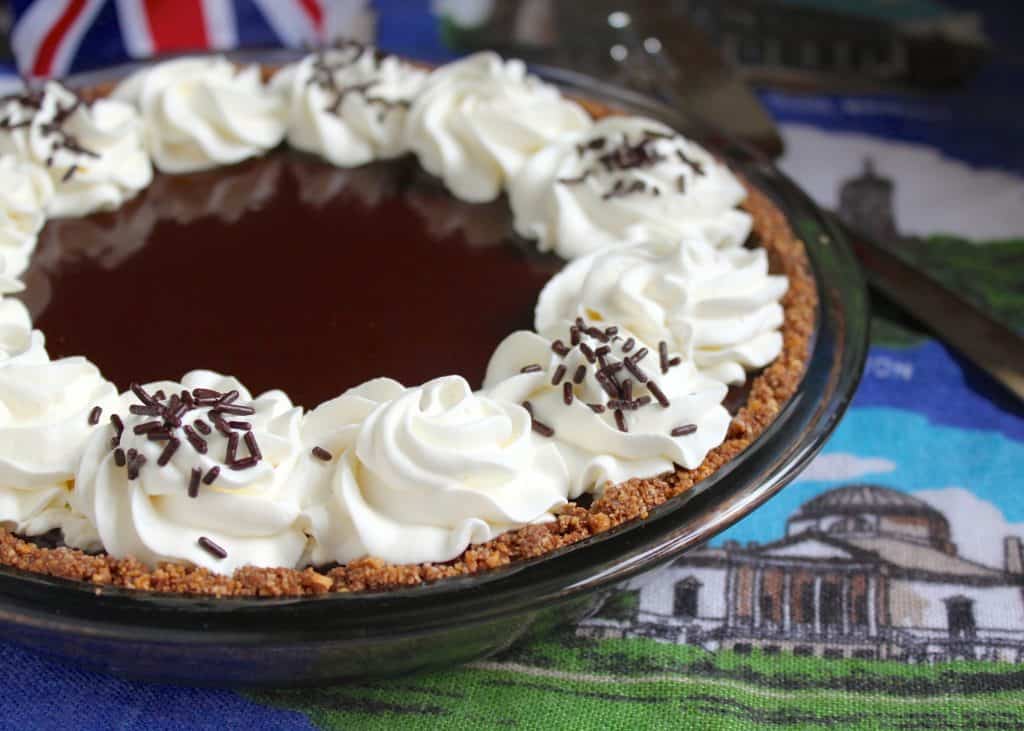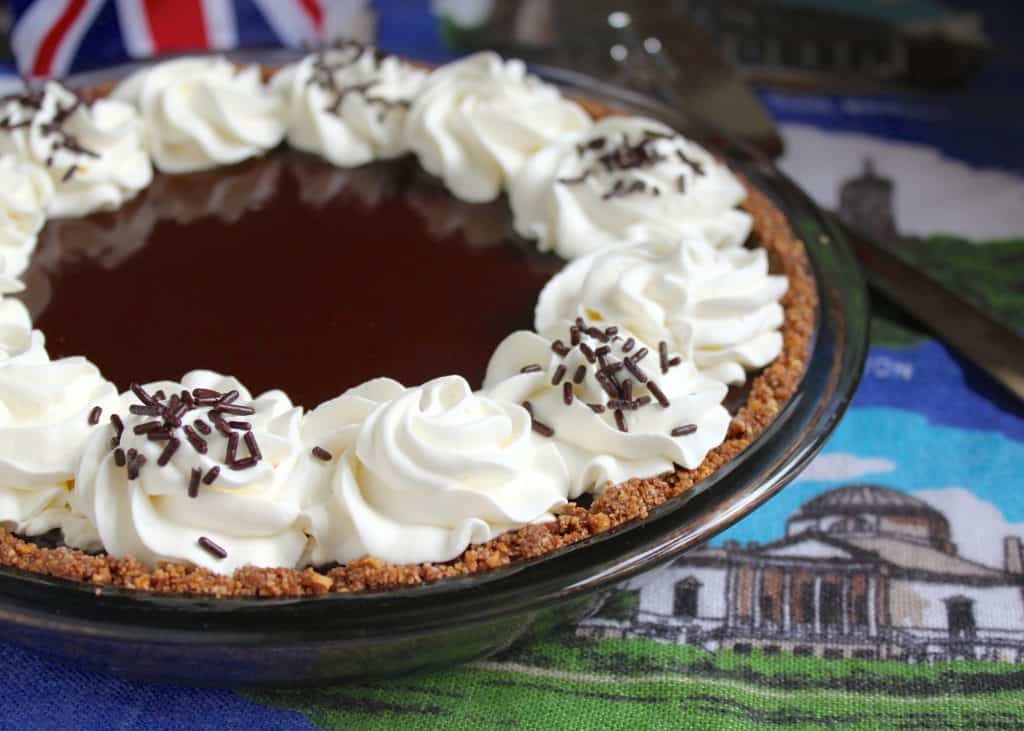 This is a recipe I created in honor of Joan Hayes, the founder of Chocolate, Chocolate and More–a blog dedicated to all things chocolate. Sadly, Joan suddenly passed away in October, leaving behind three young children.
As an Amazon Associate I earn from qualifying purchases.
Although I never met Joan, I know the kind of recipes she liked, and I'm sure she would have loved this one: it's a quick, easy to make dessert which contains not only chocolate, but caramel and cream. It's fabulous!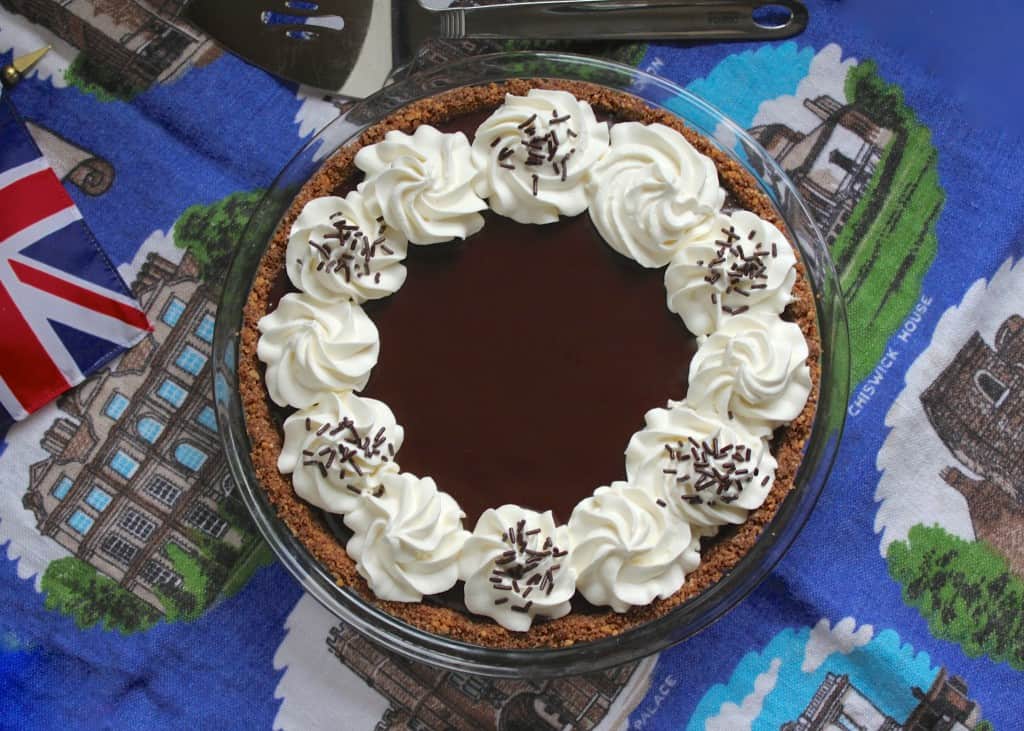 You may recall, I recently posted my own version of a traditional Banoffee pie, which I'd been wanting to share with you for ages.
Well, when I made the pie, I couldn't help but imagining another layer on top of the caramel: a rich chocolate ganache. After tasting this version, I like it even more than the original, and it looks more spectacular, too!
Chocolate Banoffee Pie
You won't even believe how simple this chocolate banoffee pie is to make. If you use a ready-made pie crust and already caramelized condensed milk, there's almost no cooking involved! Just slice bananas to arrange on the bottom of the crust, pour on the caramel, then the ganache.

Then all that's left to do is to top it with freshly whipped cream. You don't even need to pipe it if you don't want to, and you can cover the entire top if you like; easy-peasy! Sprinkles are also optional.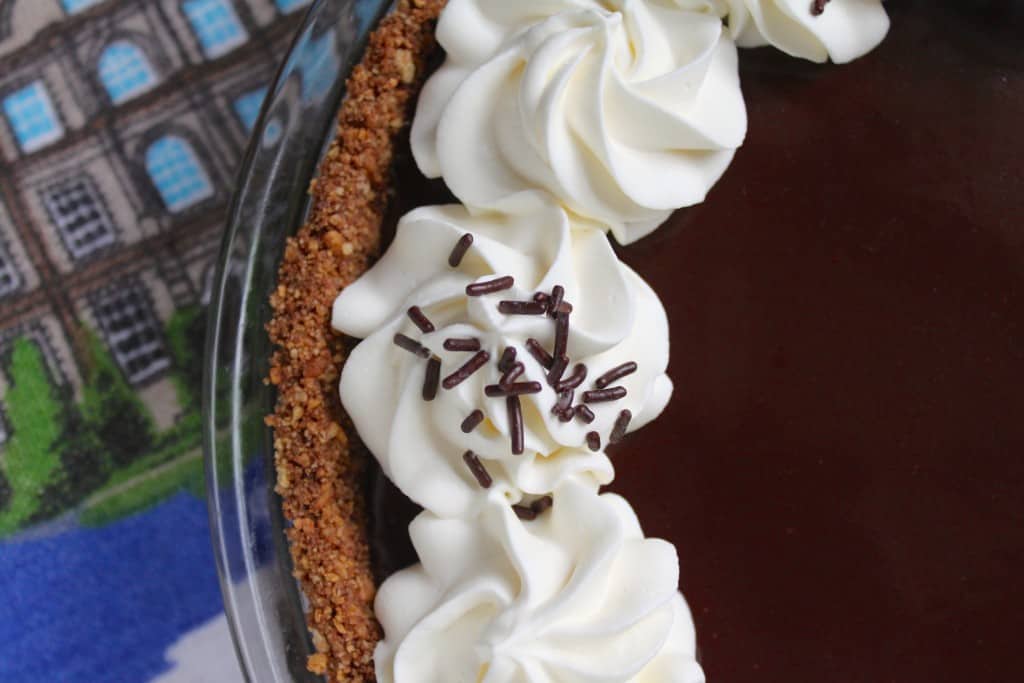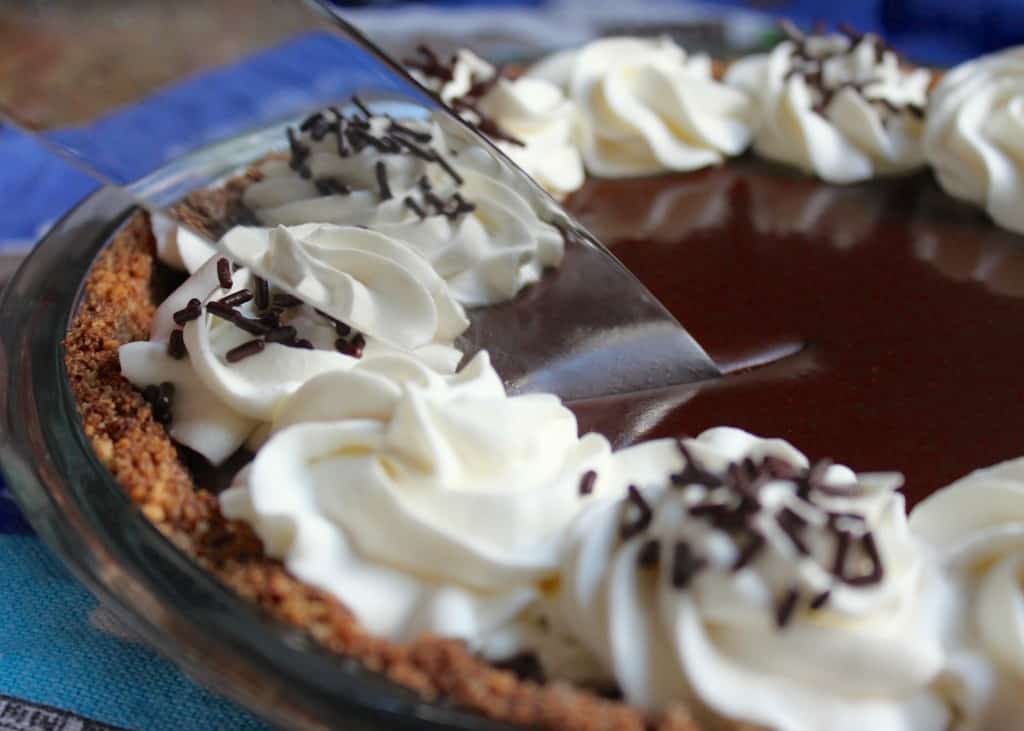 Don't miss another recipe or travel post; sign up for my free subscription below!
I promise not to sell or share your info, ever!
Christina's Cucina is a participant in the Amazon Services LLC Associates Program, an affiliate advertising program designed to provide a means for sites to earn advertising fees by advertising and linking to Amazon.com.