Ricotta dumplings are a delicious meal for cheese lovers and beyond. Quick and simple enough for a weeknight meal, you'll find these on a regular dinner rotation in no time.
Living near Hollywood, I occasionally see celebrities in their cars, at restaurants and just being normal human beings around town.
I rarely watch TV, and don't really swoon over too many celebrities. However, I do admit I was a bit starstruck when Ernest Borgnine struck up a conversation with me at a fabric store many years ago! I figure they're just people like you and me. I do often wonder how many of them actually do everyday things for themselves, though, like shopping or cooking.
Well, I've discovered one beautiful actress/singer who not only knows her way around a kitchen, but knocks out sensational dishes and posts them on her blog at Silvia's Cucina.  As one friend said about Silvia, "That's not fair that she looks like that and can cook too!"
If you want true, authentic Italian recipes, Silvia's site is a treasure trove of delights. Silvia Colloca is from Italy, and now lives in Australia, but I'm not going to talk to you about her celebrity status; I want to talk to you about her Ricotta Dumplings with Fresh Sugo!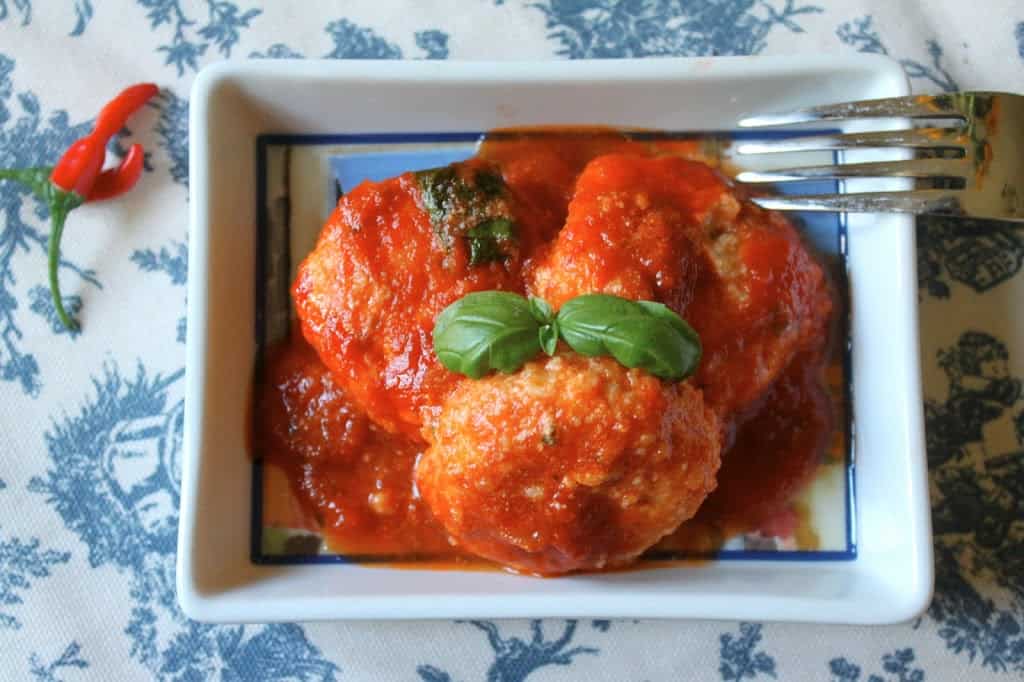 Silvia posted a recipe for Ricotta Dumplings with Fresh Tomato Sugo (Gnudi al Sugo) a few weeks ago, and after a few seconds of looking at her photos of the dish, I was salivating! I knew I had to make them soon, as they just looked fabulous! My photos don't even come close to her beautiful shots, but I can assure you, these dumplings were divine! (By the way, "sugo" in Italian means juice or sauce, but when used with pasta, etc., it's interpreted as "tomato sauce".)
The dish was so simple to make. The sauce is the same quick sugo that I often make, so that was fast and easy, too. Once the sugo is simmering away, the dumplings are mixed, shaped and dropped into the pan. They only need to cook for a short time and are ready to serve!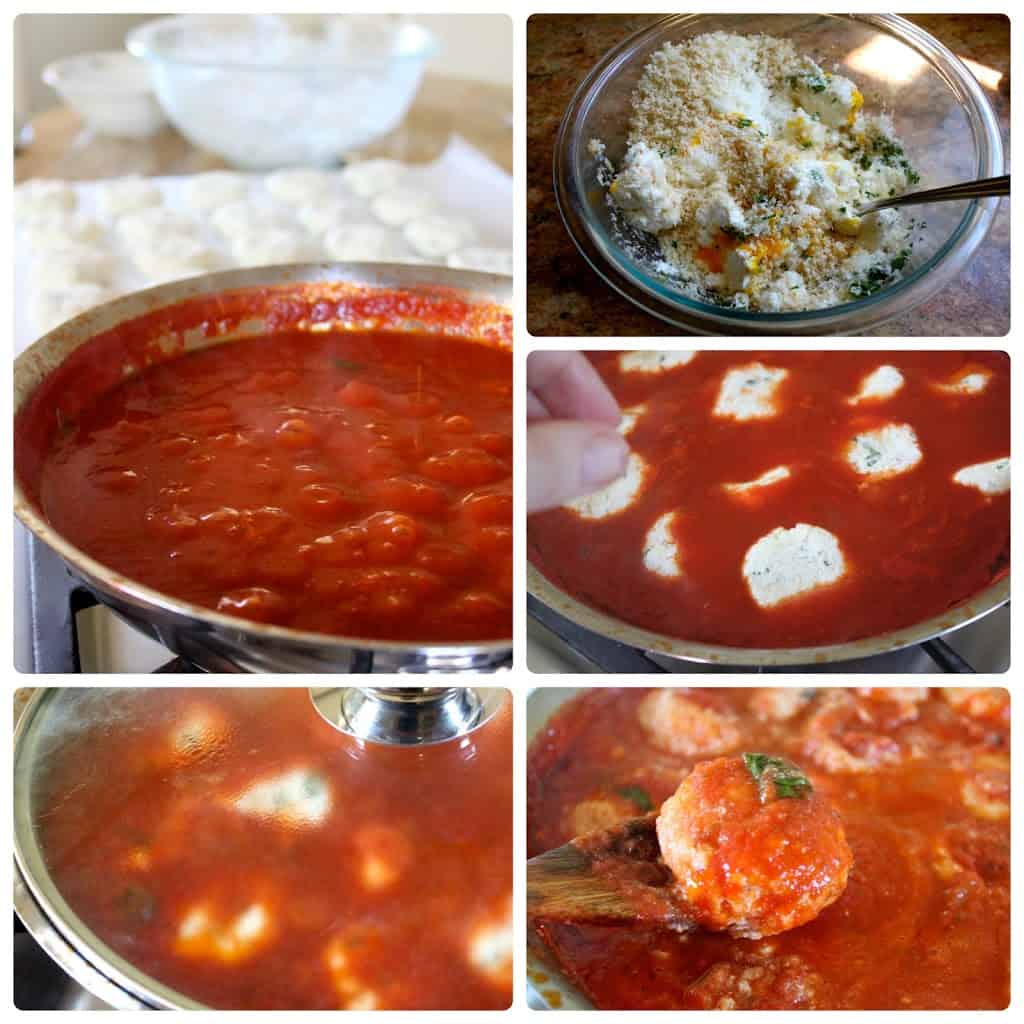 The only warning I will give you is that the dumpings are extremely delicate, however, as you can see, they are not so delicate that they cannot be served intact, just be gentle. I put a lot less parsley in my dumplings as I have a certain family member who would have complained about an excess of green. Regardless, I would advise adding more parsley than I did–and don't forget the fresh, crusty bread!
Click the recipe title below for Silvia's recipe–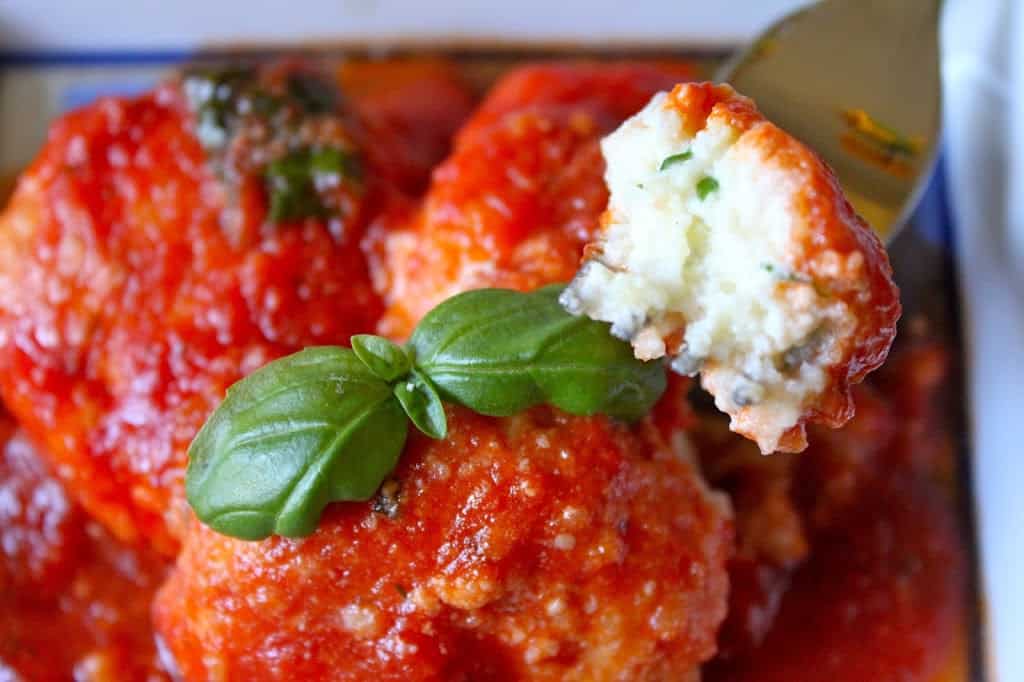 Don't miss another recipe or travel post, sign up for my free subscription below!
I promise not to share or sell your email address, ever.