Want to keep basil fresh (and parsley, too) in your kitchen without having it in dirt? It's easy and if you like, you can plant it in a pot or outside, later, too!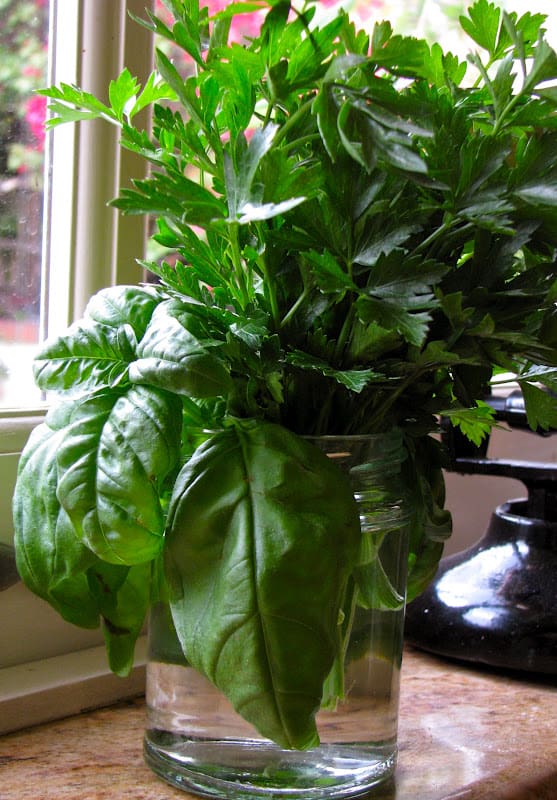 Basil is my favorite herb. To me, it screams summer, and there are so many recipes in which I use fresh basil.
As an Amazon Associate I earn from qualifying purchases.
For example~
Quick and Easy Authentic Pasta Sauce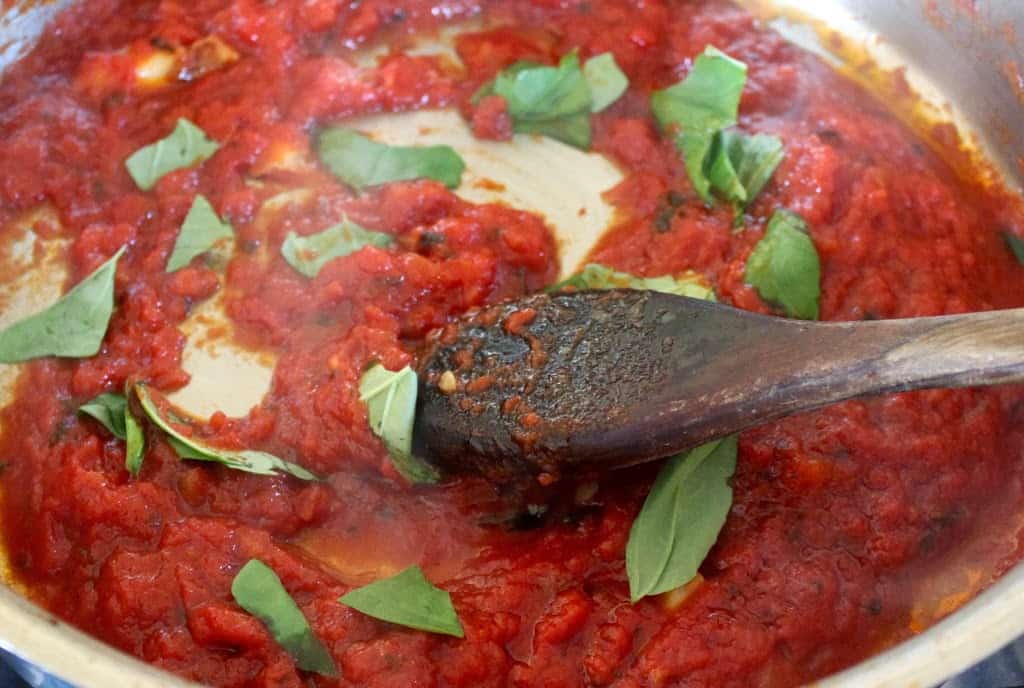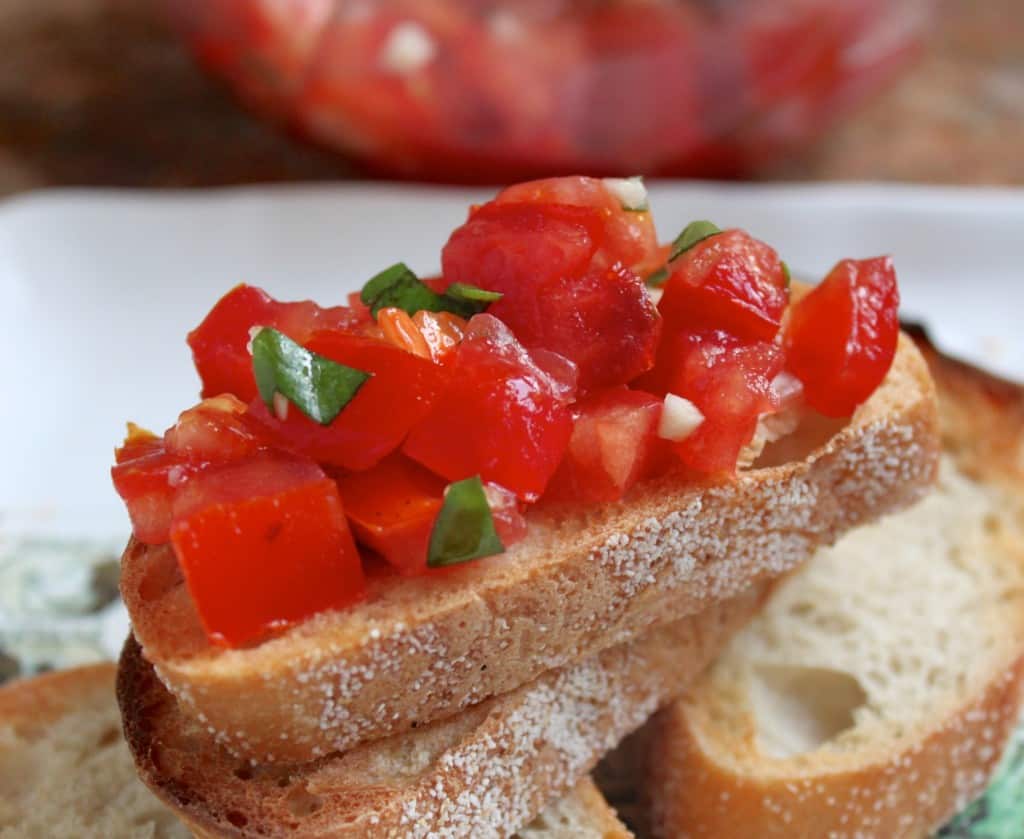 And Gnudi al Sugo.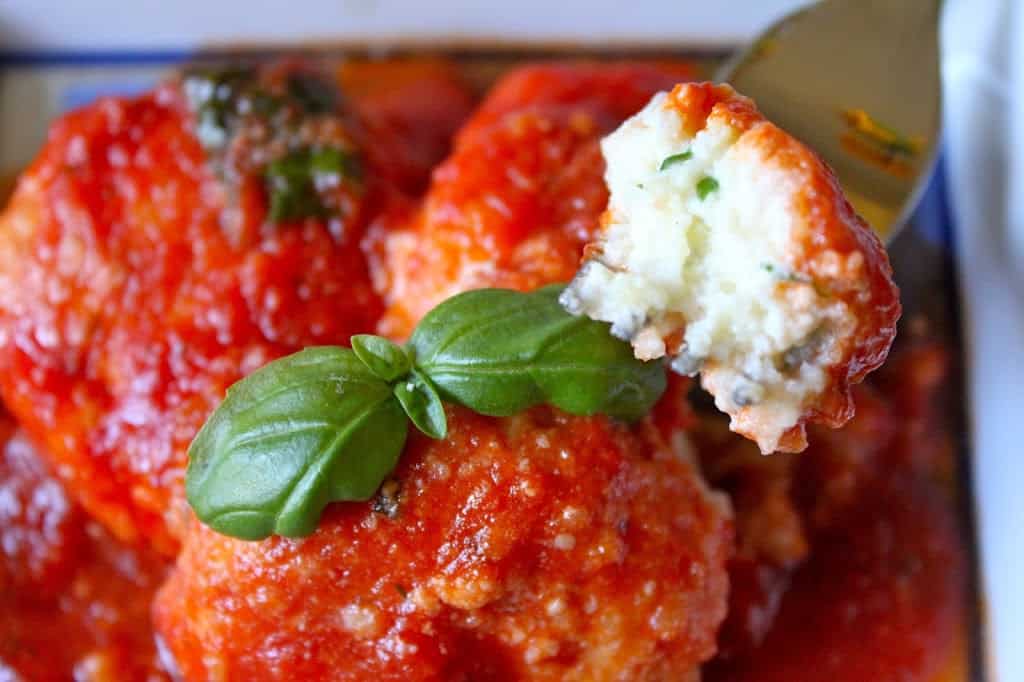 Sometimes, only fresh will do, such as in bruschetta, so it's lovely to have some handy in your kitchen. It's not difficult to do, either.
How to Keep Basil Fresh in Your Kitchen Year Round
Many people don't have time to garden, so having fresh basil (and parsley) on hand is a luxury. Here's a fabulous idea for those of us who either don't have the time or the soil to grow our own garden: when you buy fresh basil or parsley, for example, give the ends a snip with scissors and put the stems in a glass, a jar or even a vase filled with water.
When your recipe needs fresh basil or parsley, you won't even have to go outside to pick it!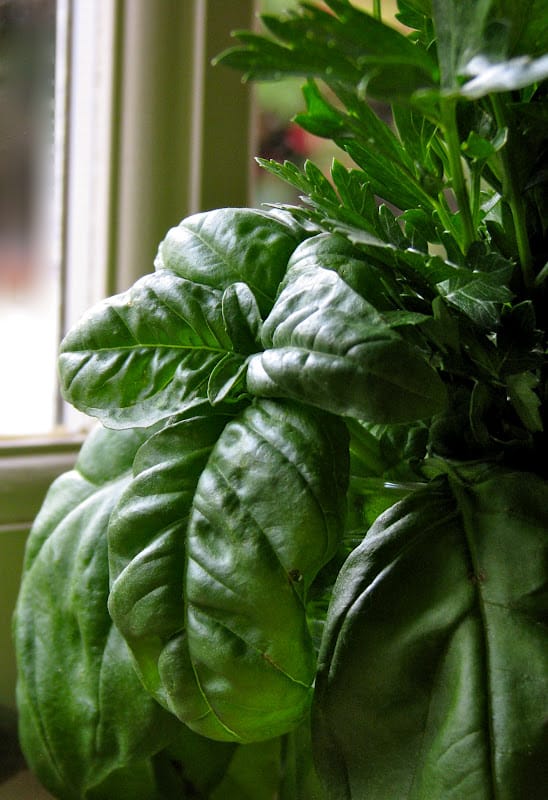 The herbs will last for weeks, and the basil will eventually start rooting (see photo below) so if you do have some time and dirt, you can even plant it.
(The herbs in these pics have been the jar over a week-remember to change and refill the water often.)
UPDATED POST: this is a week later-look at those roots!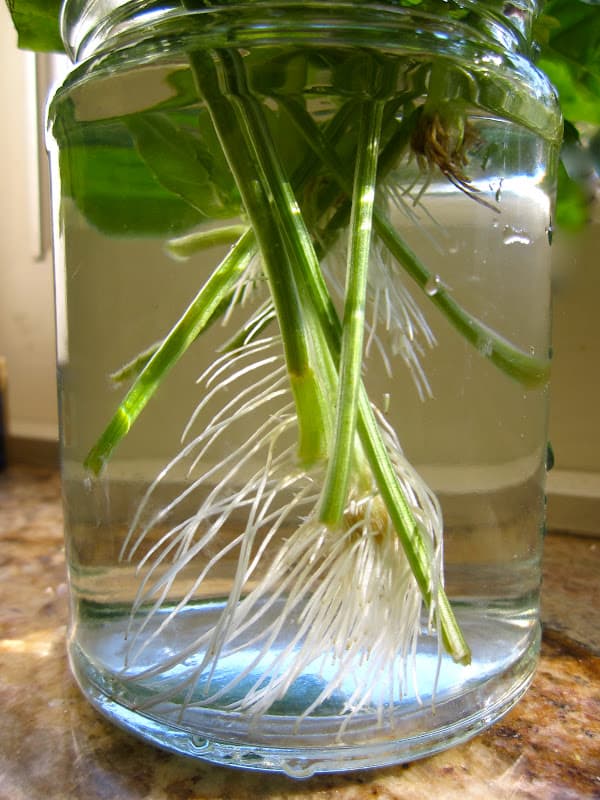 If you find yourself with too much basil to keep on the kitchen counter, basil is great to freeze.
Here's another post on freezing parsley that you may find useful in preserving lots of garden parsley, too!
And if you ever have droopy Gerbera daisies, refer to this to revive them in an almost miraculous manner!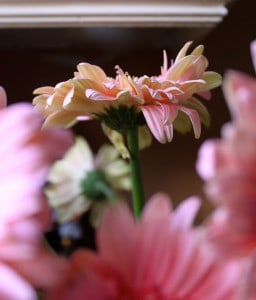 Don't miss another travel or recipe post; subscribe to my free subscription below!
How to Keep Fresh Basil and Parsley in Your Kitchen Year Round
Total Time:
2 minutes
30 seconds
How to keep basil fresh and start it growing.
Materials
cut basil stems and/or
cut parsley stems
water
jar
Instructions
Cut the ends of the stems of the herbs.
Place them in a jar with water.
Change the water every few days.
(Optional) after rooting you can plant them.
Christina's Cucina is a participant in the Amazon Services LLC Associates Program, an affiliate advertising program designed to provide a means for sites to earn advertising fees by advertising and linking to Amazon.com.