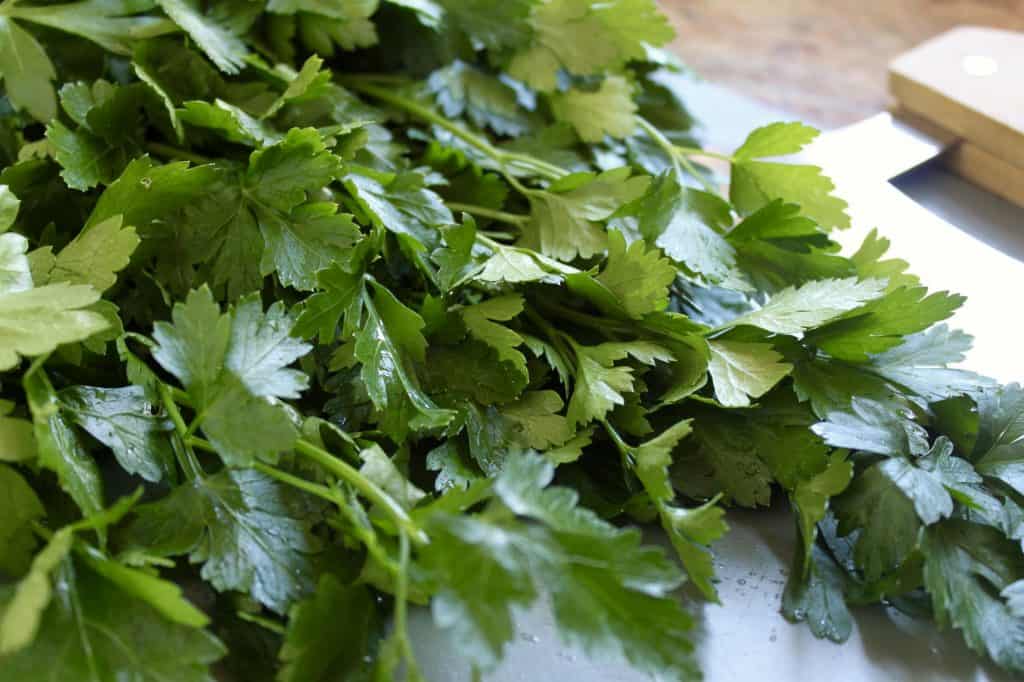 Do you ever freeze fresh parsley? I'm going to give you some quick and easy tips on how to freeze fresh parsley so that you can have a reserve when your plants bolt this summer.
This post may contain Amazon Affiliate links for your convenience, at no additional cost to you.
Since I'm in California, I have a lot of things growing year round. My two plants of parsley are going crazy right now, but instead of letting the older leaves turn yellow, I keep picking the leaves and freezing it.  This ensures me that I won't run out of parsley for my pasta sauces, soups and other cooked dishes (frozen parsley isn't really useful in other dishes which call for the fresh version).
Just wash the parsley leaves, and either spin them in a salad spinner and/or dry with paper towel. Next, chop the parsley to your liking. I use a knife or mezzaluna type chopper (I don't like mine chopped too finely).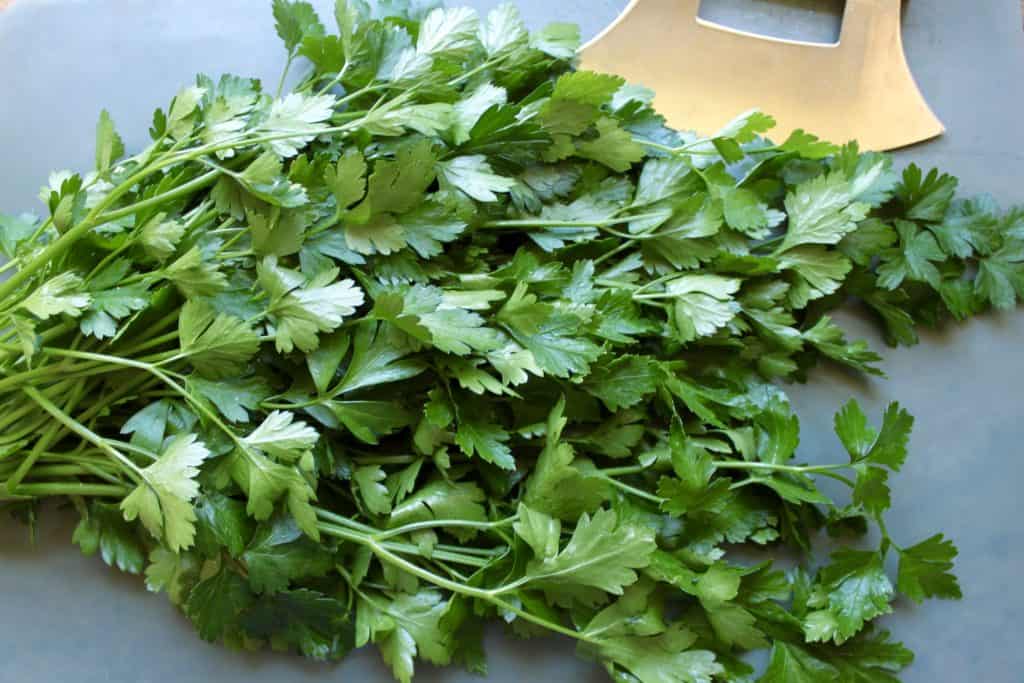 Once you've chopped all the parsley (I leave off the thick part of the stems), put it in a container or freezer bag and freeze.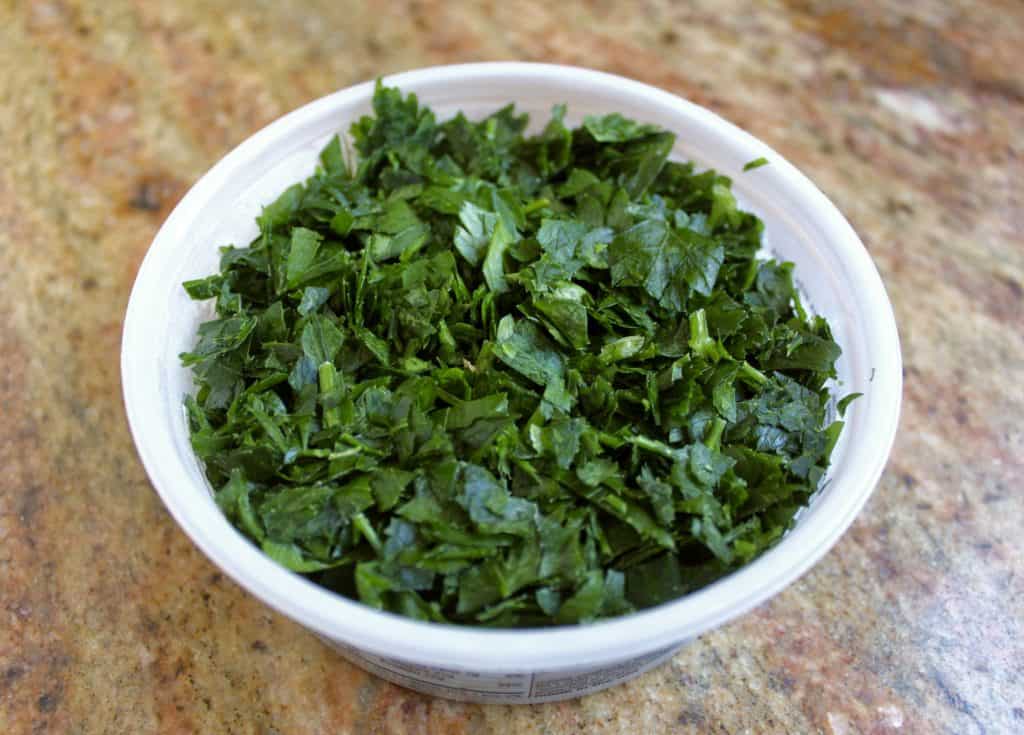 Now, whenever you want parsley, you can easily reach for your bag or container from the freezer. It comes out easily and should be used within a few weeks. Easy, right? Now you know how to freeze fresh parsley! I also wrote about keeping parsley and basil in your kitchen a few years ago and you can read that post here.
Don't miss another post! Sign up for my free subscription HERE, but make sure to look for the
Feedburner confirmation email or you'll get nothing, nada, niente and zippo in your mailbox!
(I promise not to sell or share your info, ever!)
Christina's Cucina is a participant in the Amazon Services LLC Associates Program, an affiliate advertising program designed to provide a means for sites to earn advertising fees by advertising and linking to Amazon.com