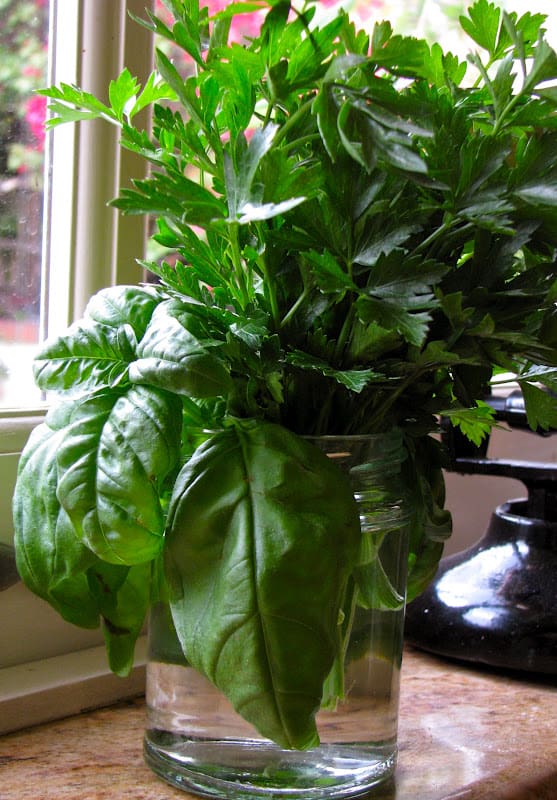 How to Keep Fresh Basil and Parsley in Your Kitchen Year Round
Many people don't have time to garden, so having fresh parsley and basil on hand is a luxury. Here's a fabulous idea for those of us who either don't have the time or the soil to grow our own garden:  when you buy fresh basil or parsley, for example, give the ends a snip with  scissors and put the stems in a glass, a jar or even a vase filled with water.
When your recipe needs fresh basil or parsley, you won't even have to go outside to pick it!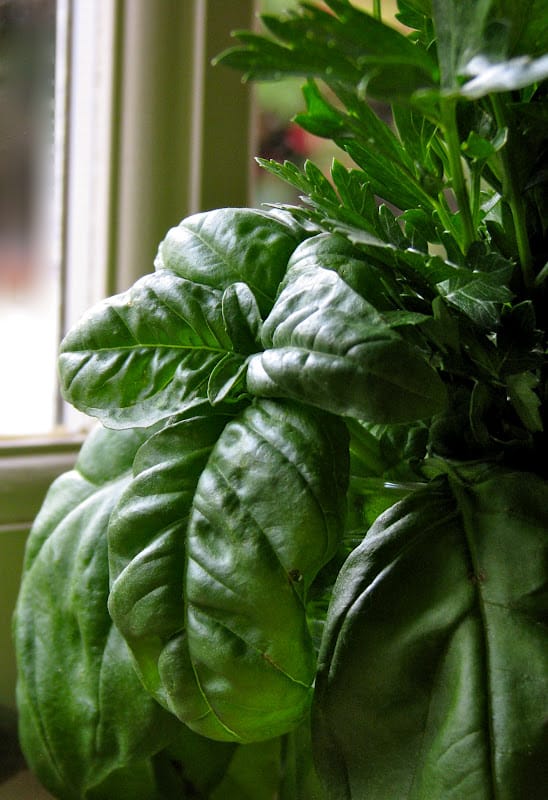 The herbs will last for weeks, and the basil will eventually start rooting (see photo below) so if you do have some time and dirt, you can even plant it.
(The herbs in these pics have been the jar over a week-remember to change and refill the water often.)
 UPDATED POST: this is a week later-look at those roots!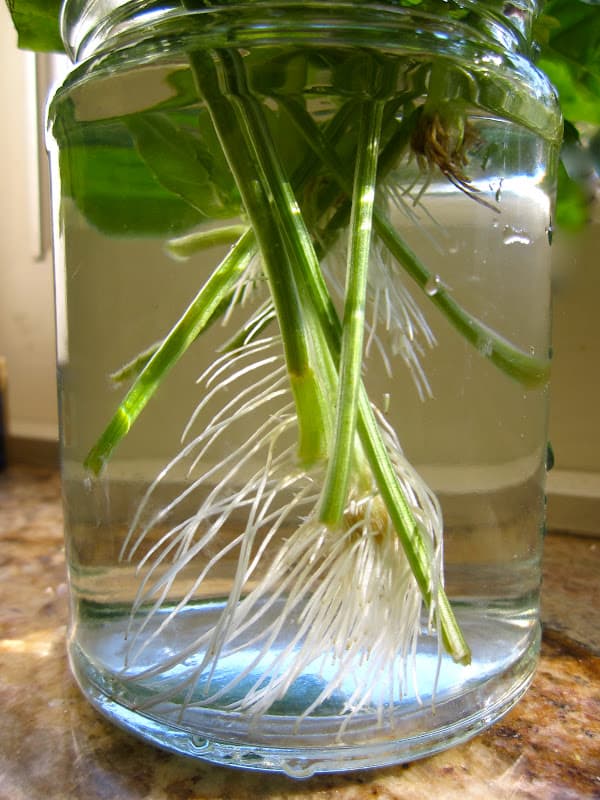 Don't miss another travel or recipe post; subscribe to my free subscription below!
I promise never to share or sell your information!
I hope you liked learning how to keep basil and parsley in your kitchen year round!