How to Make British tea? I'll show you how my step by step instructions (using British teabags). Although you can use fancy teacups, this is all about everyday tea-making in in a teapot, and using mugs.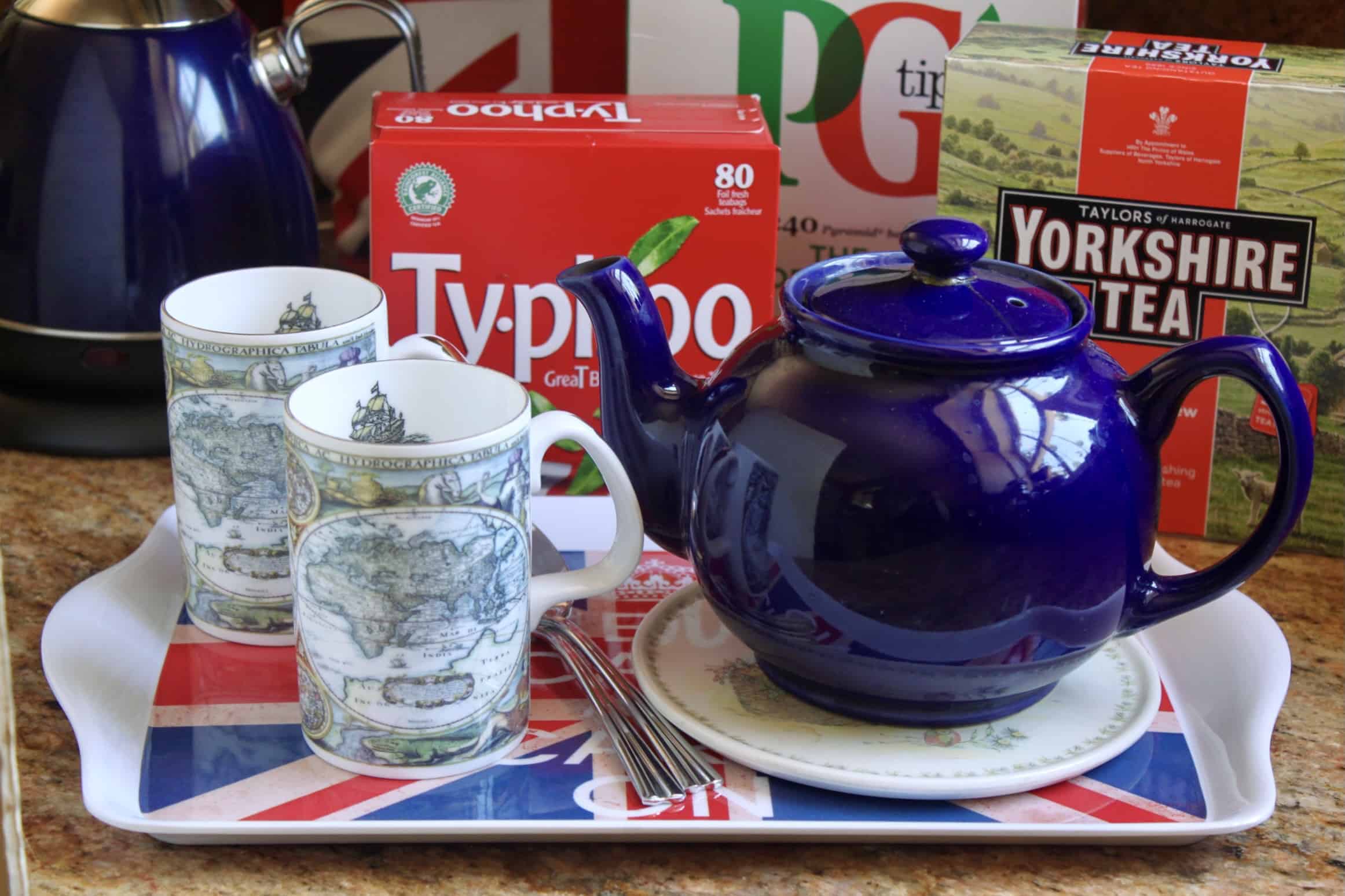 As someone who grew up in Scotland drinking tea, and having it for the first time in a baby bottle (think I'm kidding?), I believe I am knowledgeable enough to direct you on how to make a good cup of British tea. Is it good enough for fine china? Sure, but it's more typical of tea served in a mug (or beaker).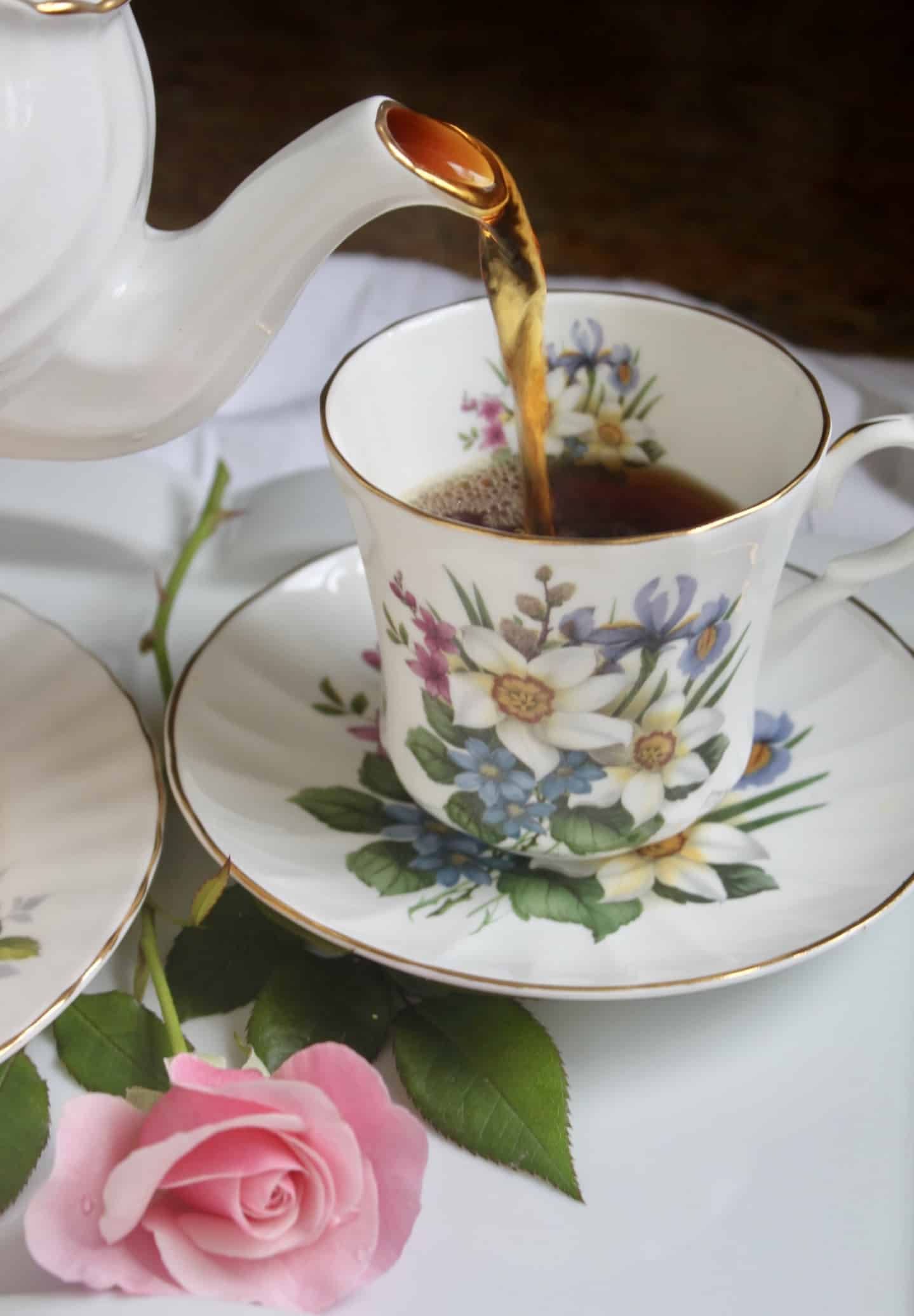 As an Amazon Associate I earn from qualifying purchases.
Let me clarify, this is just an everyday cup of tea, not a fancy, loose leaf, formal afternoon tea, tutorial. As in, the type of tea you'd drink if you pop into someone's house in the UK.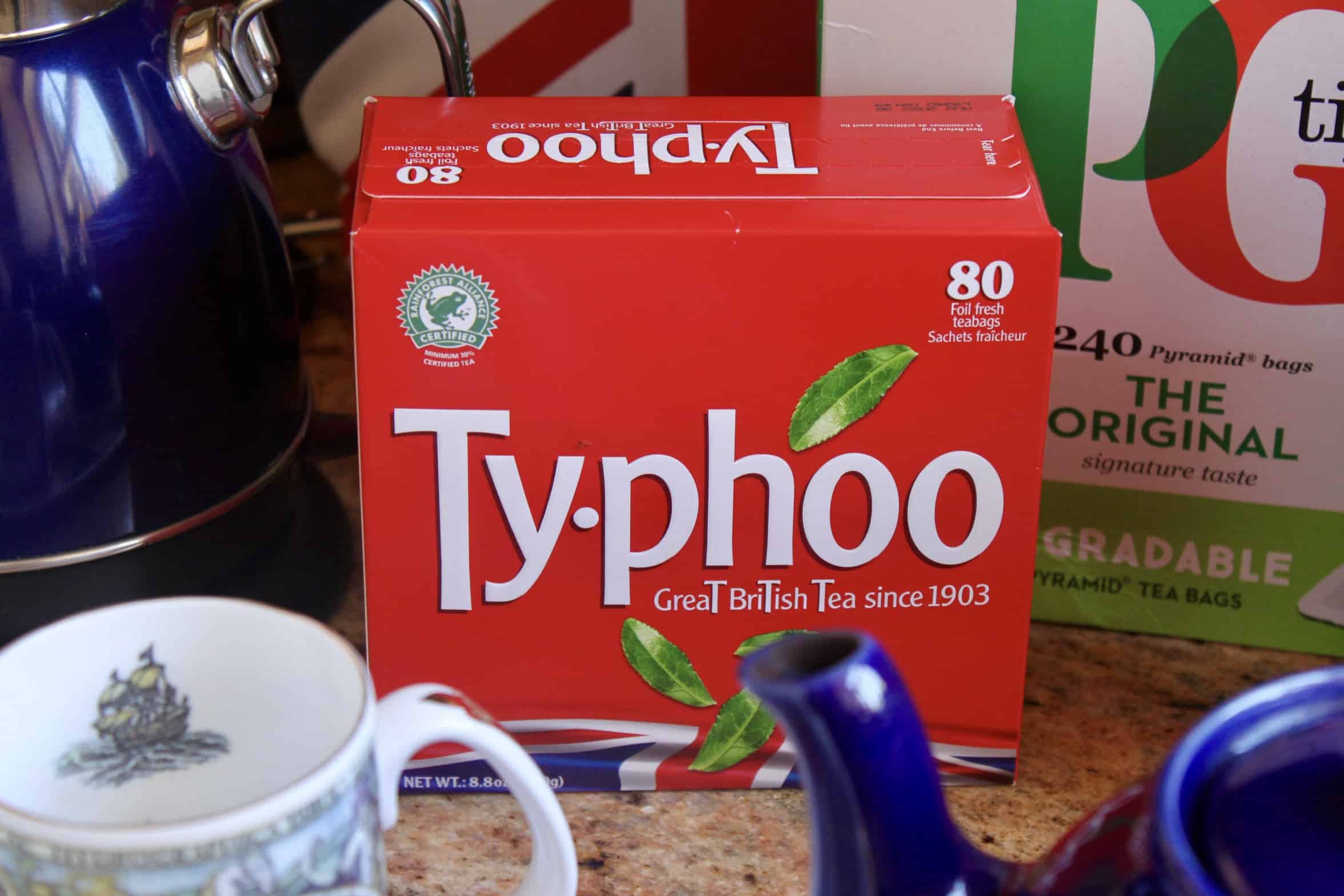 If you'd like a fancier tea to give as a gift, to treat yourself, or for hosting, I would highly recommend Brodie's Tea from Scotland. It's a bit more expensive but the flavor is slightly more robust—not to mention the cute packaging (and if you like them, use my code CHRISTINASCUCINA for 10% off)!
My American "tea vs coffee" theory.
I have a theory that from the day of the famous Boston Tea Party, Americans continued their boycott of tea for a very, very long time. Given tea's association with the tyranny from the "mother country," this is the reason that I think coffee became the preferred hot beverage in this country. Brits like coffee in their cake, haha! What do you think?
A classic British bake: Coffee and Walnut Cake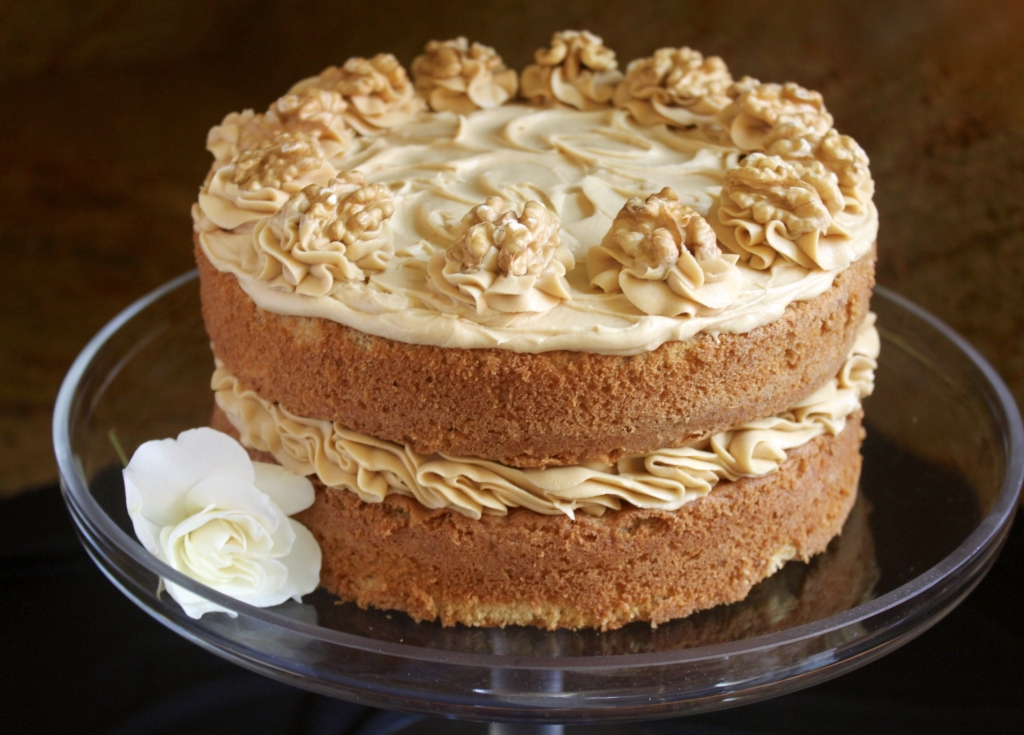 Tea is an institution in the UK. Its fibers are woven into the British culture in such a way that it is difficult to describe to a "non-Brit." I came across this video a while ago and was so awed by the impact a hot drink can have on a country.
FYI to Americans, Eastenders is a popular soap-opera type show in the UK. When the show finishes, most viewers turn the kettle on for a cuppa resulting in a huge surge for electricity!
Here's a proper scone recipe for you. 😍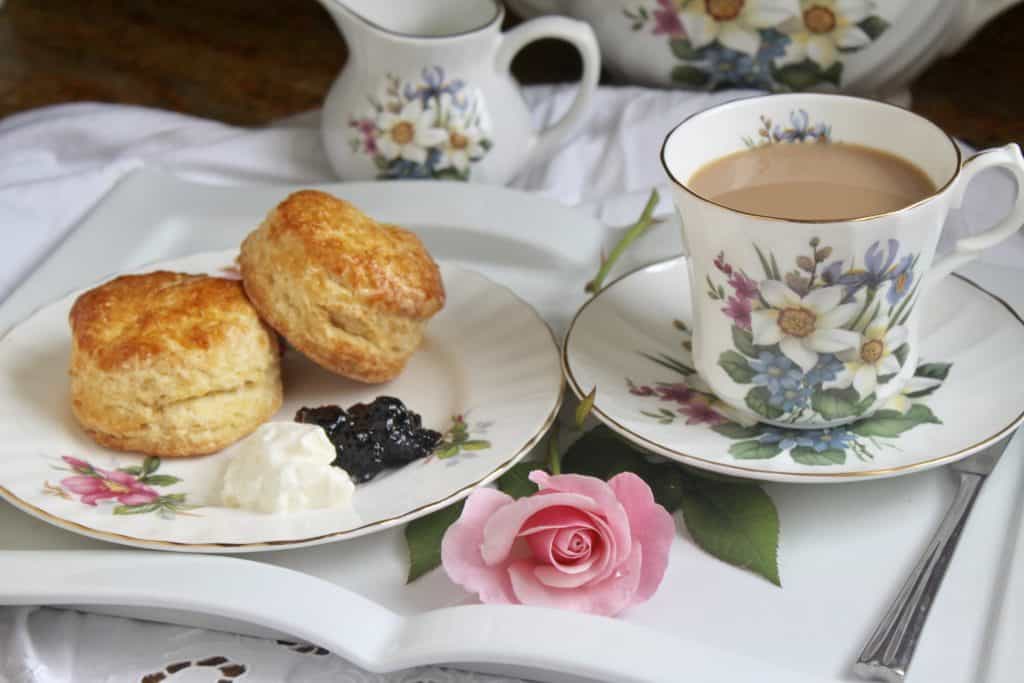 British Tea Bags
I put "proper" in quotation marks because this is my version of how to make and everyday morning or afternoon mug of tea. It's not the "proper-proper" tea that's made with loose leaf tea, of course. That's more for a leisurely afternoon tea, but this is an everyday process with tea bags which is less time consuming. In the UK they say to put one teabag per person and "one for the pot." However, in my opinion that's too strong for most people in the US and Canada who are used to a weaker beverage.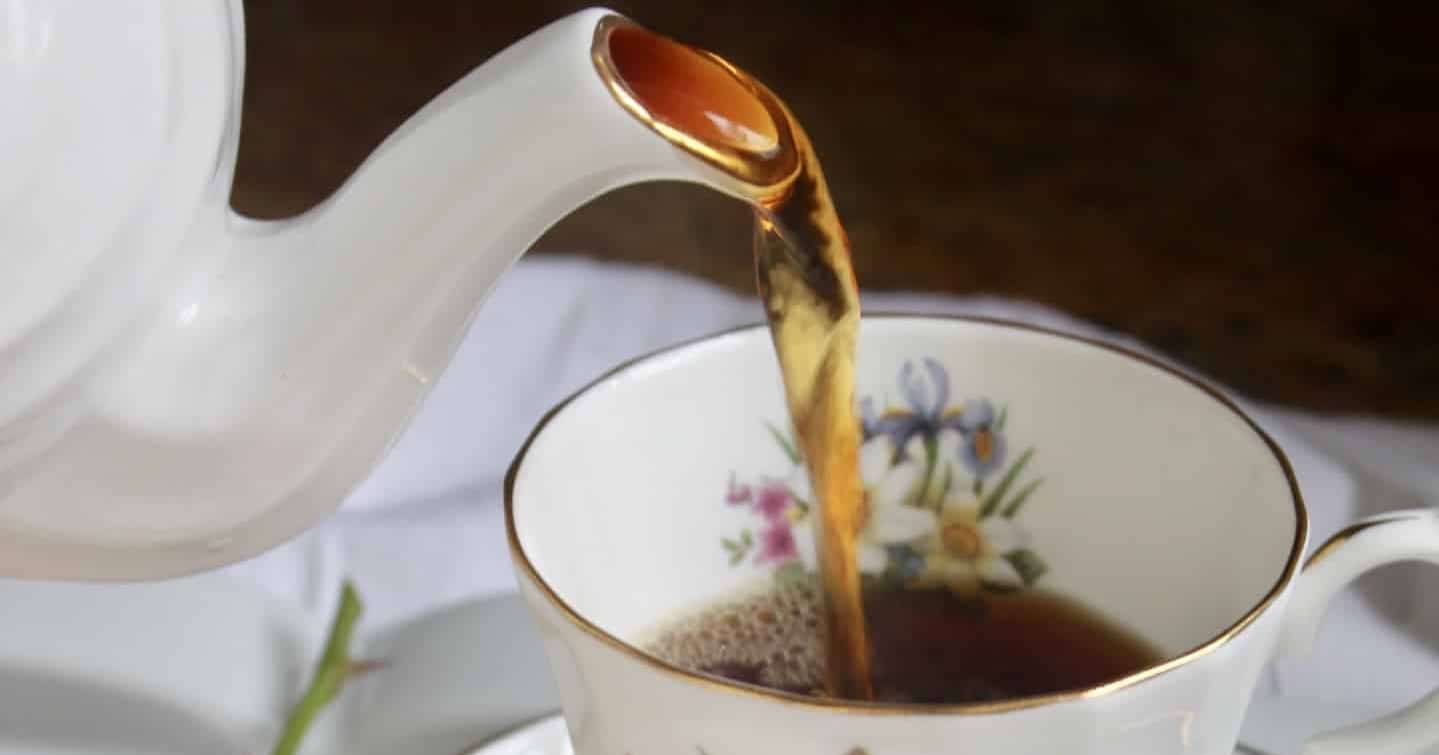 If you are using a British brand of tea, which is already much stronger and has a lot more flavor than most US tea brands, you might just want to use a teabag per person. I like Ty-phoo and PG Tips for everyday tea, which are imported from the UK (I buy them on Amazon when I don't fill up every available spot in my suitcase when I return from a trip 😬).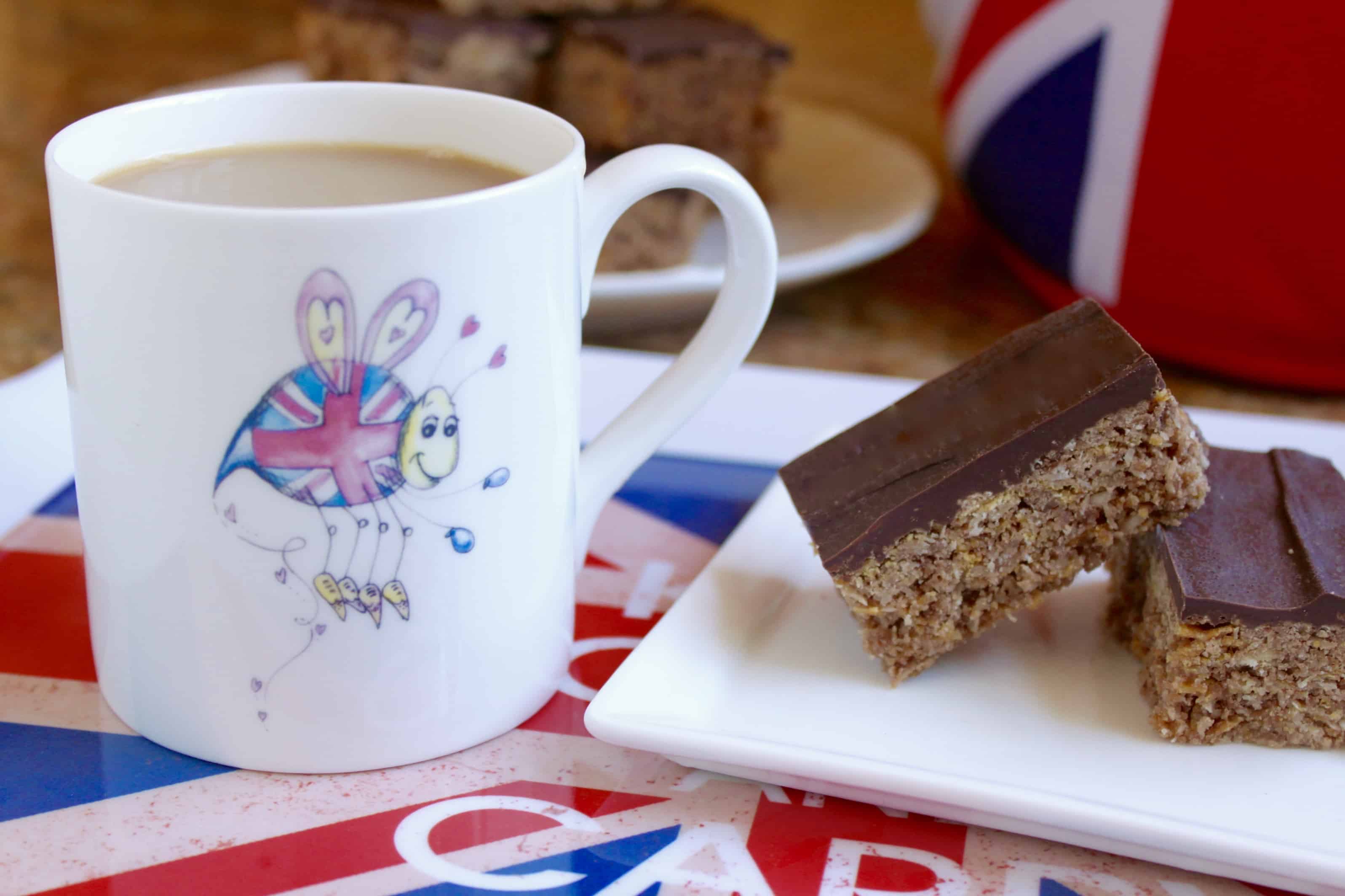 Three teabags for a 32 ounce pot, not completely filled to the rim (about 4 cups) is perfect for my family, but if you decide to try this brew, experiment and see if you like it stronger, and adjust accordingly.
Get the recipe for Chelsea buns!
How to Make a Proper Cup of Tea
First of all, a proper-proper cuppa is made with loose leaf tea, but most of us don't have time for that on a daily basis, two or three times a day.
So this is mostly aimed at US households who are used to a Lipton teabag in hot water in a mug. This will be a big change in flavor for those of you.
What do I Need to Make a Proper Cup of Tea?
1. Boil the water.
First, bring water to a boil, but do not let it keep boiling. Remove it as soon as it comes to a boil. Hot water will not do. We want the tea leaves to infuse the flavor of the tea into the water, and tepid or hot water will not do this nearly as well as boiling water. I use an electric kettle because we make a lot of tea. One thing the British don't understand about Americans is the lack of electric kettles in our homes. They simply don't know how it's possible to function without an electric kettle in the kitchen! 🤣 Again, I'm not joking!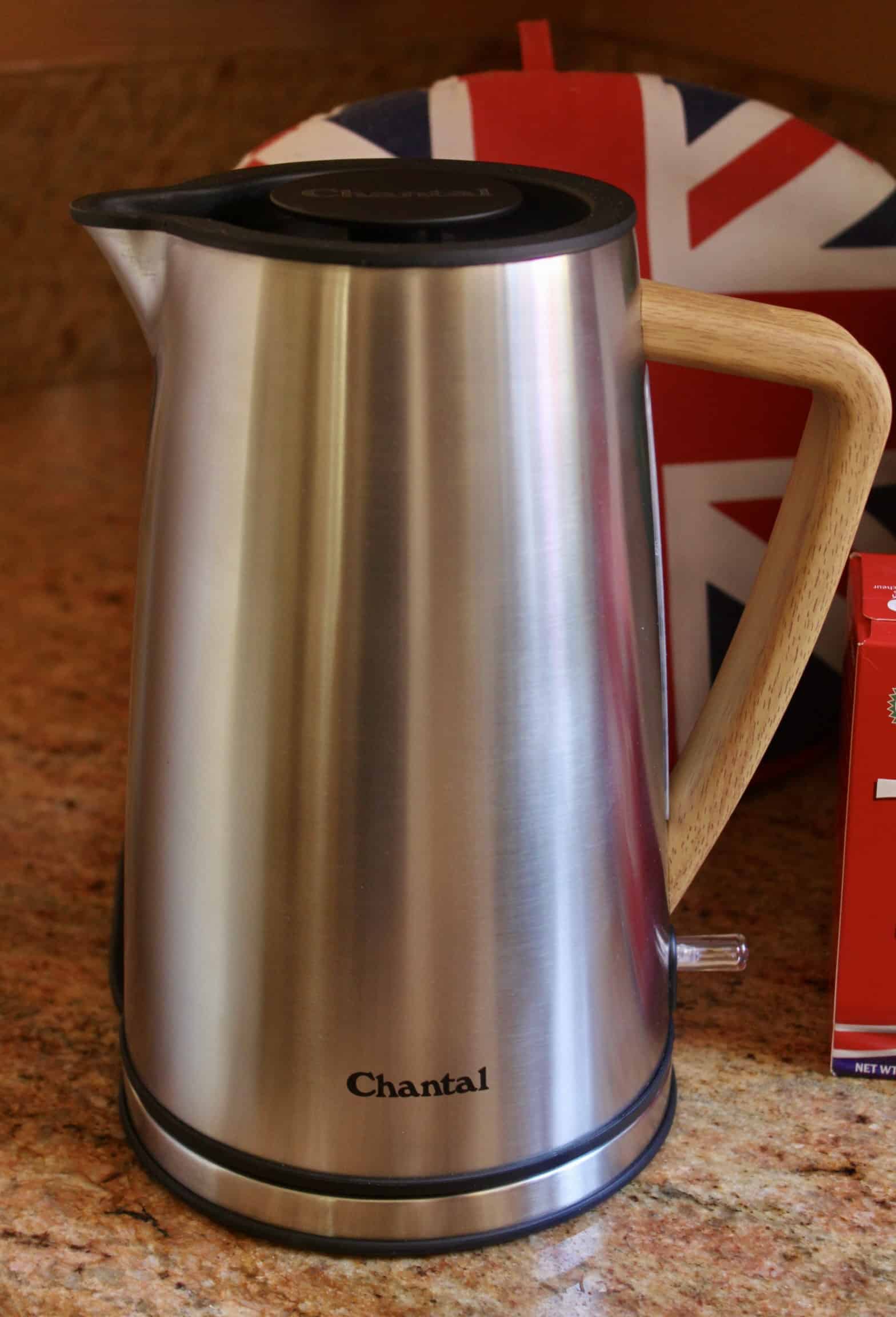 You will also need a good teapot, preferably one made in the UK (they know their tea there).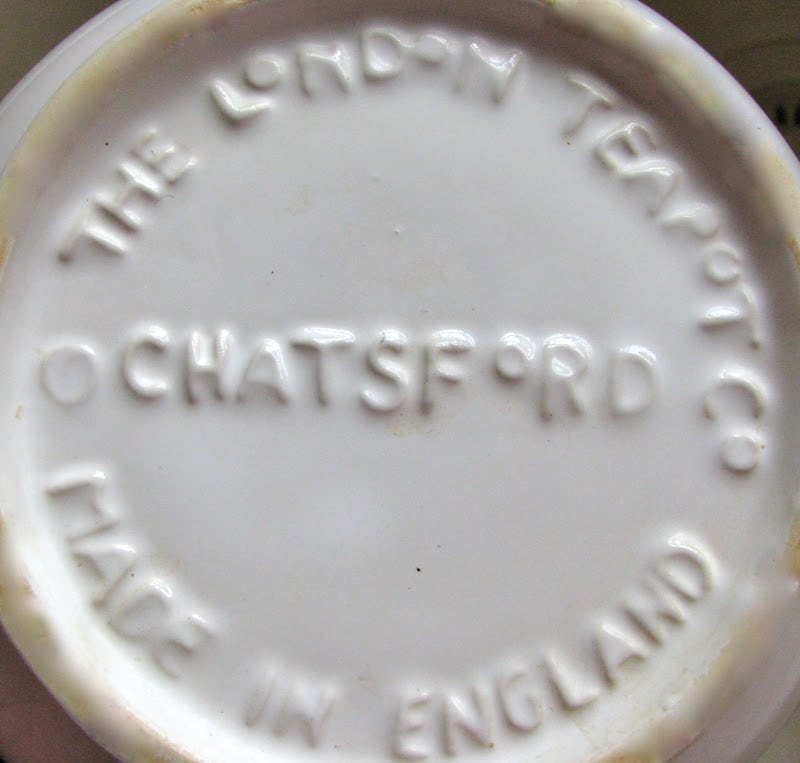 However, there are other choices (I stay away from Chinese made, due to history with lead and other chemicals in their products). My friend gave me this French teapot by Guy Degrenne which is a bit pricy, but oh, so chic!
I bought this little melamine trivet at a charity shop in the UK to keep my teapot warm when making tea. I have granite countertops which will cool off the pot more quickly than I want. I like these wooden trivets (if you're going to buy new) because they are more eco-friendly than melamine.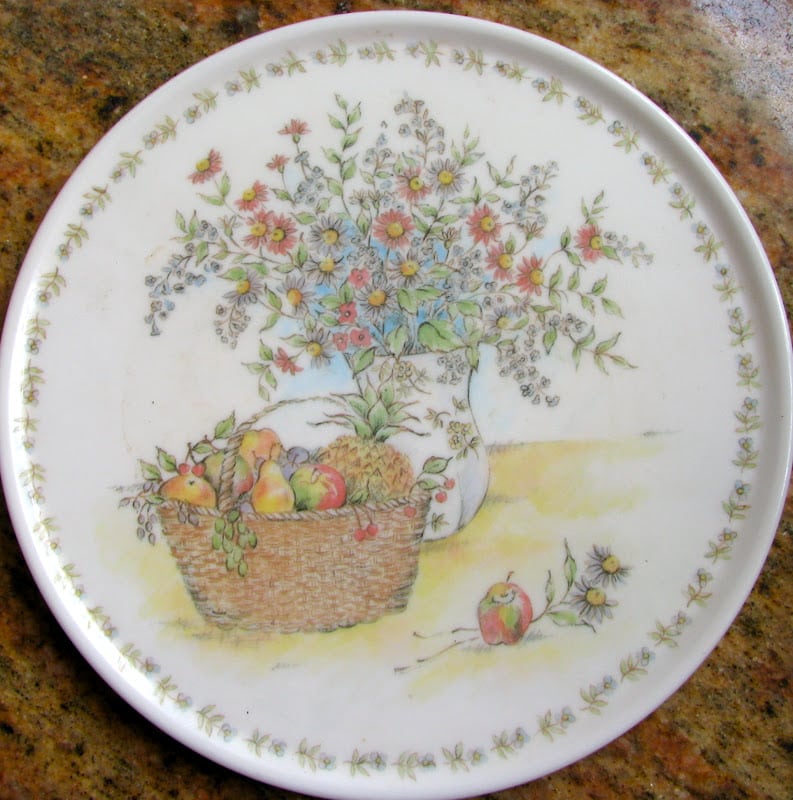 2.Warm the teapot for the perfect cup.
So, when the kettle is almost boiling, put some water in the pot, just to warm up the teapot. Return the kettle to its base (or stovetop) to make it come to a full boil. Swirl the hot water around the teapot and then drain it out. Make sure to have your teabags ready.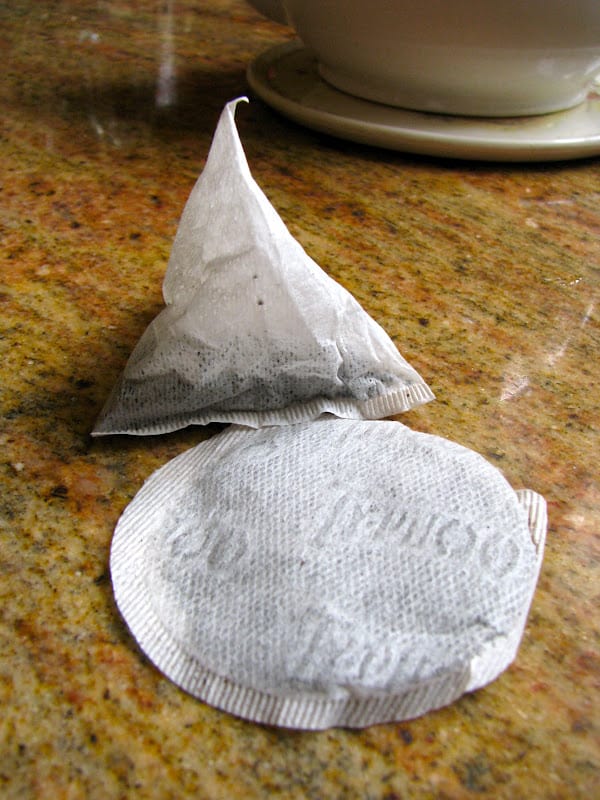 3. Add the tea bags and water to the pot.
I sometimes use a PG Tips and a Typhoo teabag together. This is something my daughter started doing, and we all liked the combination. When the water just comes to a boil, put the teabags in the teapot and immediately pour the water into the pot. Of course, using two or three of the same bag is obviously fine, too.
4. Use a tea cosy (if you have one).
Next, if you have a tea cosy, cover the pot. If not, use a kitchen towel or something to keep the pot warm. You'll discover that this also makes a big difference in the outcome of the flavor of the brew. It also keeps the tea hot for a longer period of time, making a second cup more desirable.
5. Steep the tea.
Steep for about 3 to 5 minutes; the longer you leave it, the stronger it will be. (Three minutes in a teapot is pretty weak.)
6. Pour the tea and add the milk (and sugar, if desired).
Now it's time to pour the perfectly steeped brew.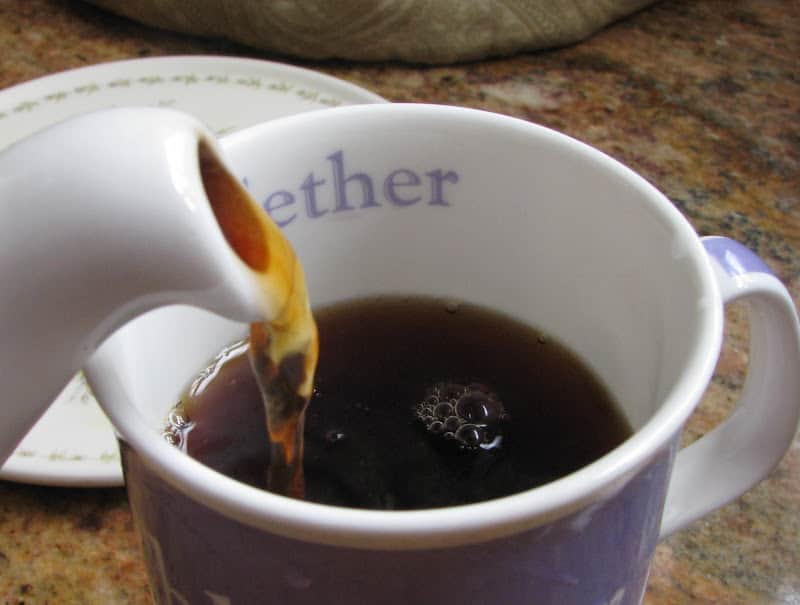 If you're going to add sugar, add it before the milk so that it has a chance to start melting before adding the cold milk. Regarding the whole "milk, or tea first" debate, it used to be that milk went in first to protect the china from cracking, so that's no longer a reason. Now, I think it's a personal preference. I like to add the milk after so I can better control the ratio of milk to tea, and you may think I'm crazy, but I say it tastes better, too. People ask:
What Kind of Milk do British Put in Tea?
Usually, and in the past it's been whole milk that Brits use in their tea. In the US, 2% milk is passable, but don't offer me 1% or even talk to me about skim milk. The cream that's in whole milk adds a lot to the flavor of a cuppa. Just know that you should never add cream to a cup of tea! It's just not done.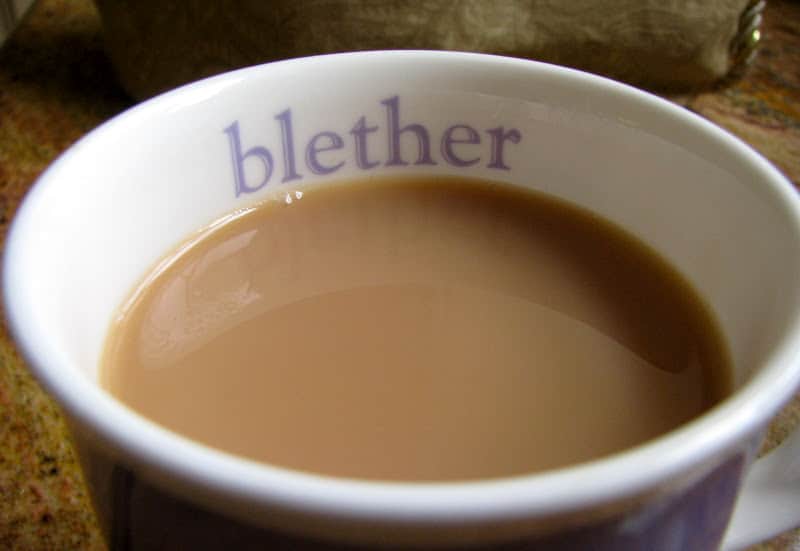 Now, enjoy with a Bourbon biscuit. Or perhaps an oatcake and some jam?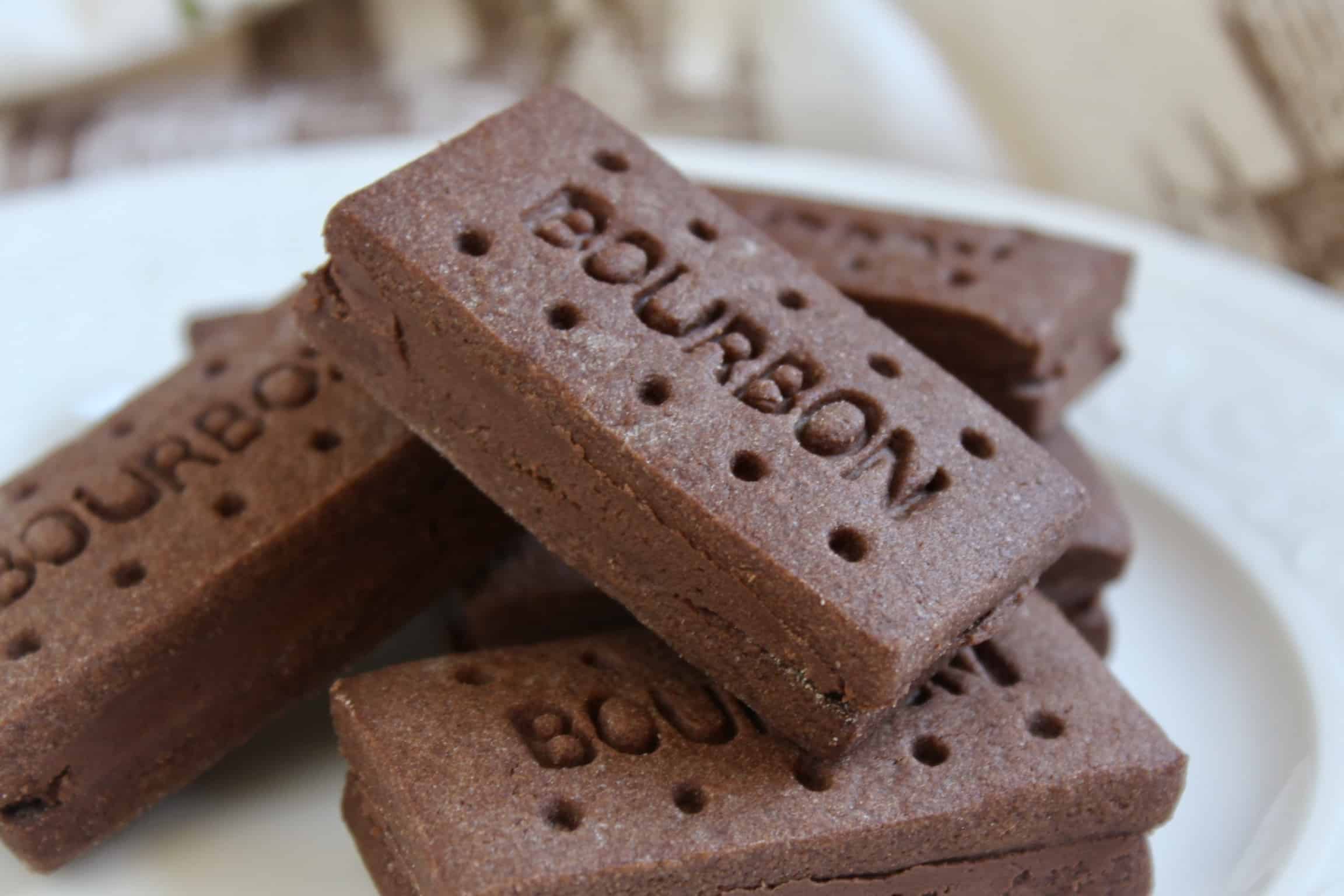 Or a custard cream or two, and delight in the fact that you have been let in on a bit of British culture!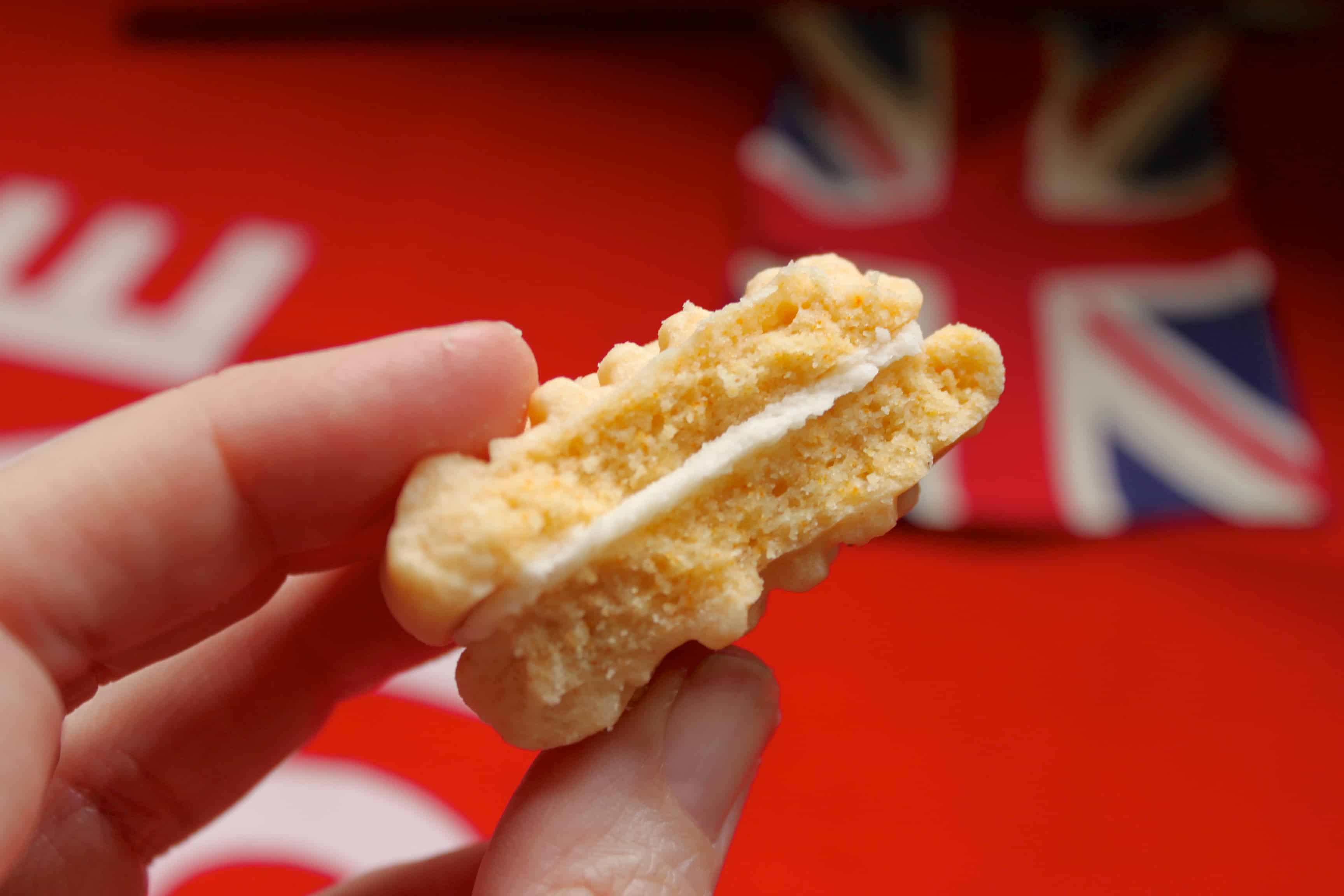 My friend, Cynthia at What a Girl Eats has a lovely lavender shortbread recipe.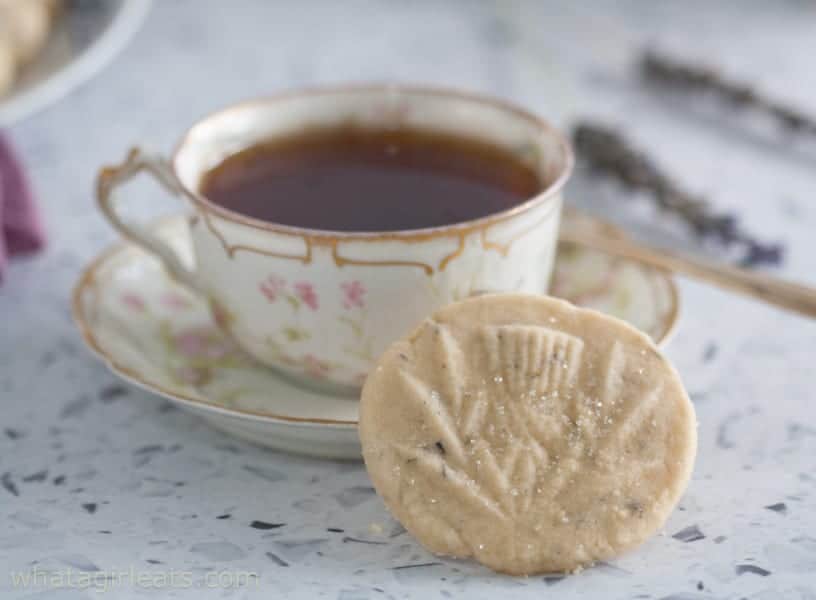 Enjoy with any snack or cake, like this gluten free teabread! The possibilities are endless!
How to Make a "Proper" Cup of Tea (British Tea, that is)
How to make tea like a Brit.
Tools
a kettle, electric or stovetop
Instructions
Boil the water
Warm the teapot
Add the teabags and water to the pot.
Use a tea cosy, if you have one.
Steep the tea at least 5 minutes.
Pour the tea and add milk and/or sugar if desired.
Notes
First of all, a proper-proper cup of tea is made with loose leaf tea, but most of us don't have time for that on a daily basis, two or three times a day.
So this is mostly aimed at US households who are used to a Lipton teabag in hot water in a mug. This will be a big change in flavor for those of you.
Now for your Glaswegian
(Glasgow dialect) Lesson: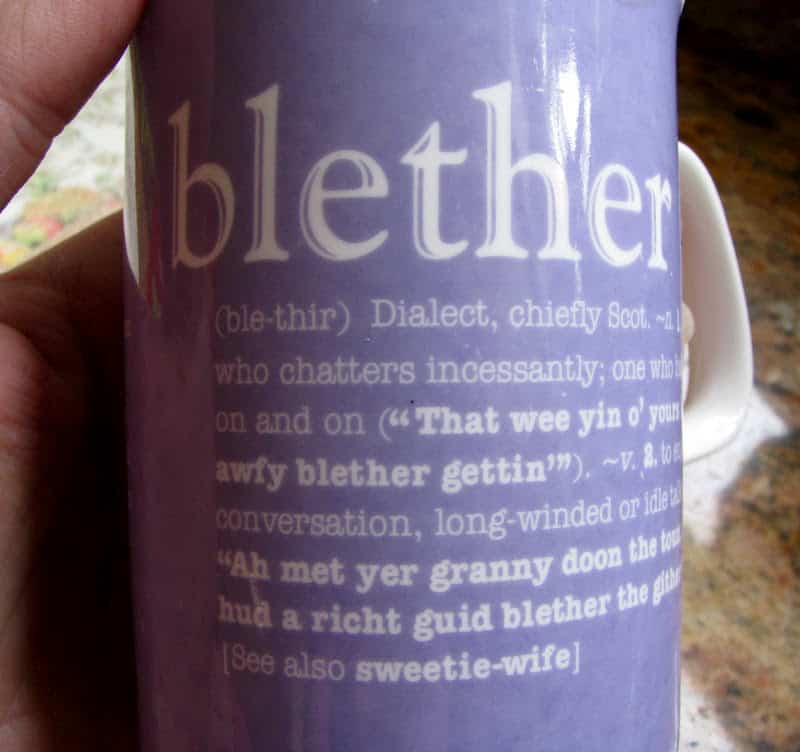 Basically, "to blether" means to chat–a lot.
"A blether" is someone who talks incessantly. Gee, I wonder why I have this mug? :)
Don't miss another recipe or travel post; sign up for my free subscription below.
Christina's Cucina is a participant in the Amazon Services LLC Associates Program, an affiliate advertising program designed to provide a means for sites to earn advertising fees. This is done by advertising and linking to Amazon.com.