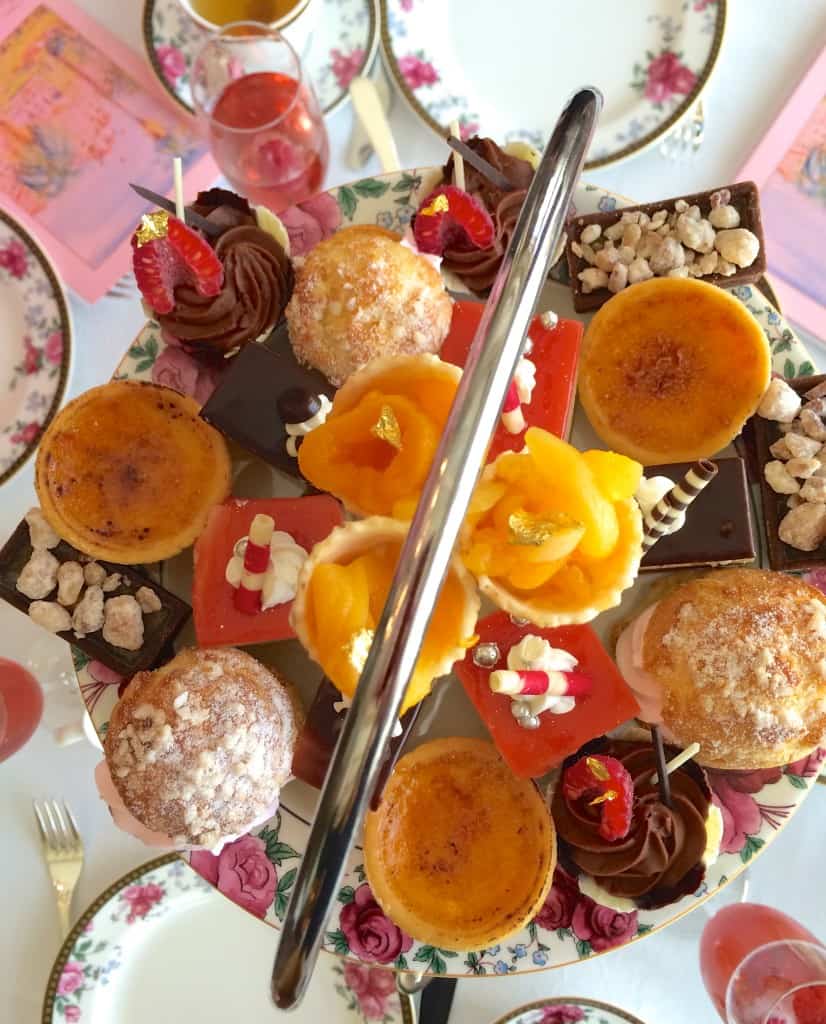 When you live in a country other than the one where you grew up, there are things you definitely miss from home.
The Langham Huntington, Pasadena hosted me for afternoon tea in exchange for a review. As always, all opinions are my own.
As an expat Brit, I can tell you that we miss things like the real Cadbury's chocolates that we used to have as children, Marks & Spencer (a department store) and the smell of freshly cut grass (I know, it sounds mad, but grass in the UK smells different and more pungent than American grass). We miss fish and chips with loads of vinegar, pickled onions and HP Sauce, and we miss afternoon tea. Luckily, we can do something about a few of these, like having family send us those beloved chocolates and going for afternoon tea at places that will not disappoint us.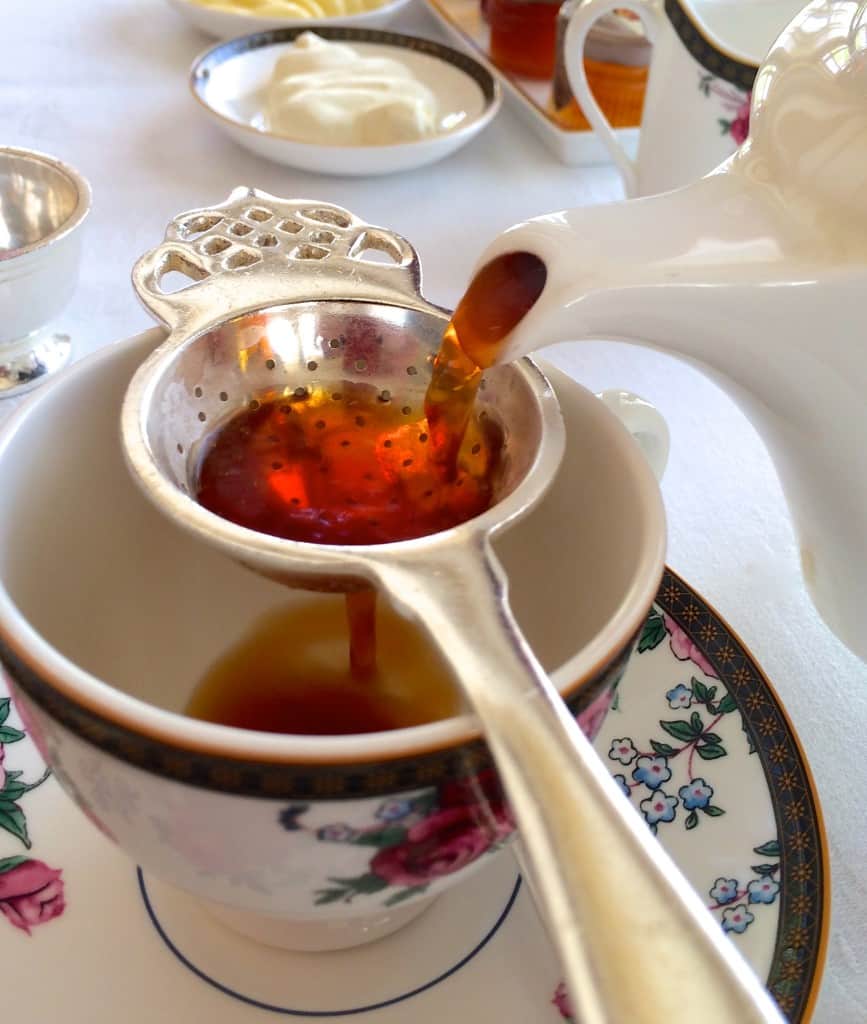 There's just something about the entire experience of going out for tea that can't be recreated at home, especially when it's a special treat like afternoon tea at a Langham hotel.
Recently, I joined my friends Cynthia from What a Girl Eats, and Sue from The View from Great Island for Langham Afternoon Tea with Wedgwood at The Langham Huntington, Pasadena, and fortunately for us, we're all in very close proximity to this outstanding, historic hotel.
We arrived a little early for our reservation, and I immediately felt relaxed in the luxurious surroundings (how can one not feel relaxed here?) We chatted in the elegant lobby before before going in for tea.

We were seated in the beautiful, airy lounge and asked if we'd like an aperitif to begin the service. We each decided to have a Kir Royale, and it was the perfect way to begin our afternoon! You can find out exactly how to make a Kir Royale at home from Cynthia.
We perused the menu and made our tea selections, and soon our tray was served to us, our teas were being poured and we began to enjoy all the incredible creations set before us. Our server was excellent from beginning to end, she even put on her photographer hat for us!
I was especially impressed with the fact that when Sue advised the server that she couldn't eat a certain food, the server wanted to know how severe her reaction would be so that the issue could be dealt with in the appropriate manner. Having a daughter with life-threatening allergies has taught me that this kind of service is not only crucial, but often rare, and I was elated that the wait staff took the information seriously and handled it as they should.
There were 17 teas to choose from, which included Langham house blends and black teas (as well as flavored black teas). As you might guess, being from the UK, I'm pickier than most about my tea, so I was happy that the English Breakfast was strong and hot, and tasted really good. I've actually written a post on how to make a perfect cup of British tea at home, and will share the link below.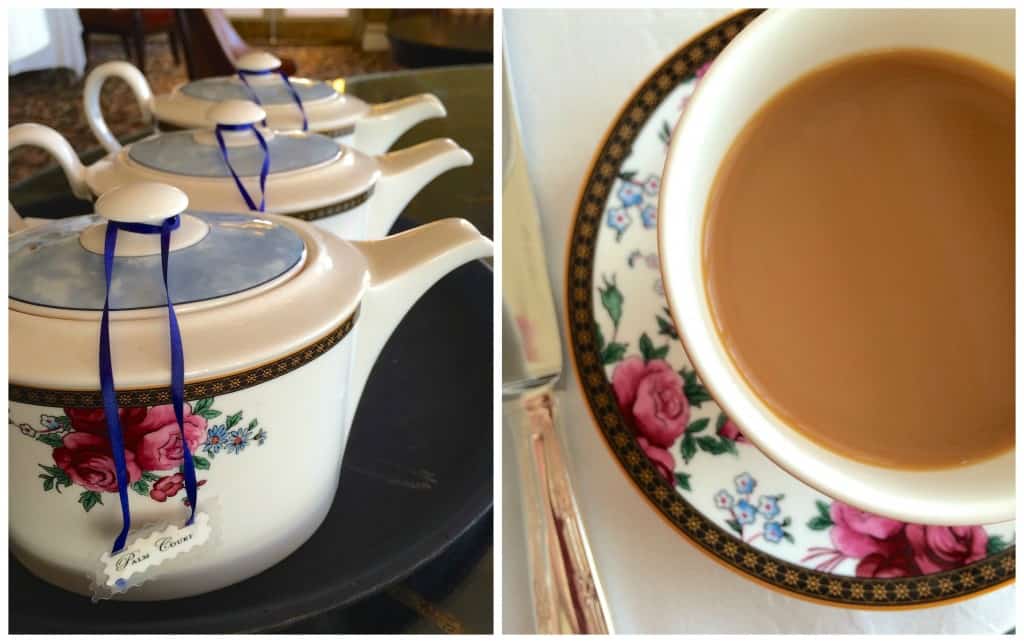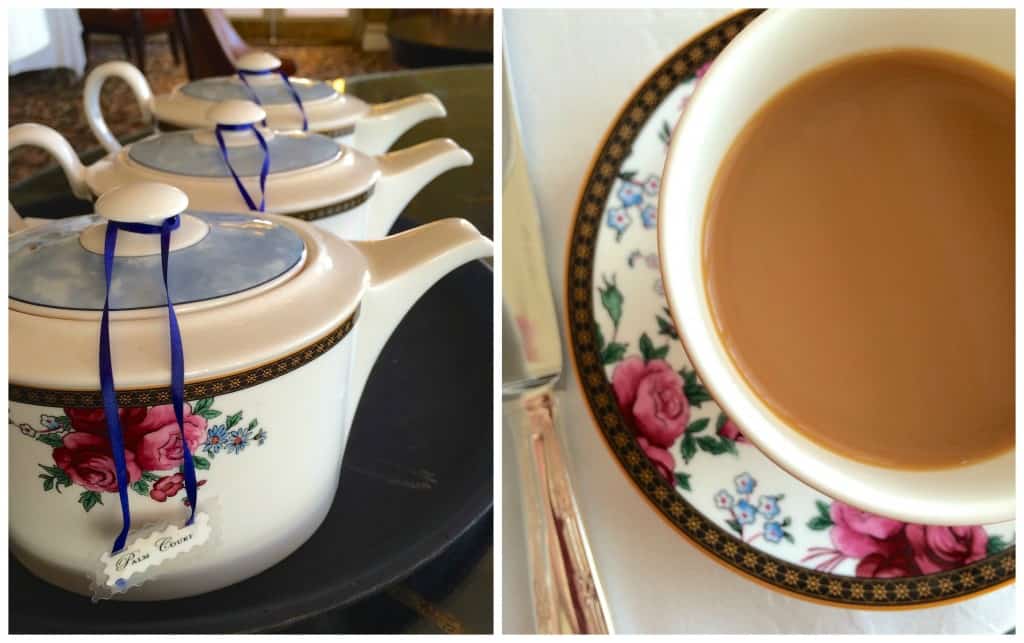 Did you notice the beautiful Wedgwood china? I know it's not really polite, but I just had to turn a plate over to peek, and guess what?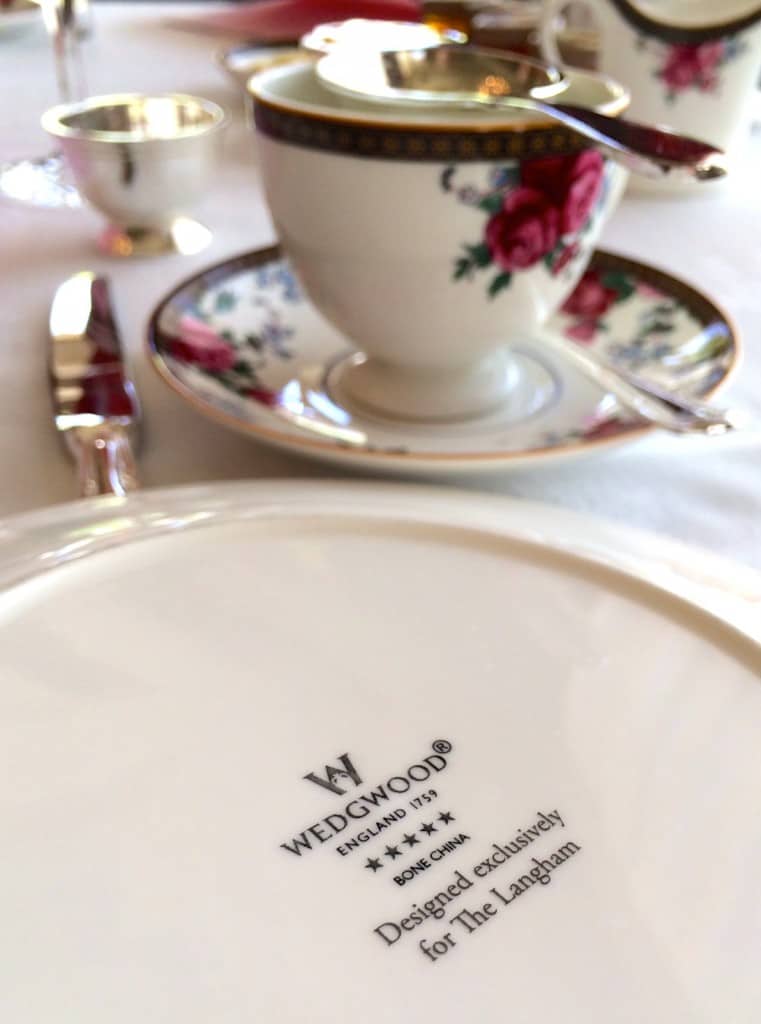 It's Langham's own Wedgwood pattern! In 1865, the original Langham in London was named the first "Grand Hotel", and now there are many more in Asia, North America and Australia. The reputation of quality in the Langham name speaks for itself, as does Wedgwood (my own favorite china–you'll see it in some of my posts).
As for the food, Cynthia, Sue and I were all amazed at the variety of finger sandwiches, desserts and more.
We were served finger sandwiches such as Chicken Salad with Orange and Cranberry on White Bread, Ham & Egg, Prosciutto di Parma, Green Onion, Red Pepper on Potato Peppercorn Bread, and Smoked Salmon on Sourdough with Caramelized Shallot Caper Cream with Caviar. As you can see from the pictures, they were all assembled to perfection and most importantly, were delicious.
I definitely had some favorites out of the array of desserts which we were served. At the top of my list was the Chocolate Praline Mousse Cup, which is in the center of the photo above. It wasn't too sweet and it had a dark chocolate flavor, along with the cut raspberry which was adorned with gold leaf. I honestly was hesitant about the Cream Puff as I was unsure of its pink filling, but it too, was delicious, as were the scones which we all devoured. The Passion Apricot Cone was very unique and we loved the presentation. The only disappointment was the macarons, as they crumbled apart when I took a bite, however with all the other French pastries on the tray, we were definitely not lacking for sweets.
After our leisurely tea, we gathered ourselves for a walk around the property, which is nothing short of stunning, as you can see from the view out of the Lobby Lounge window.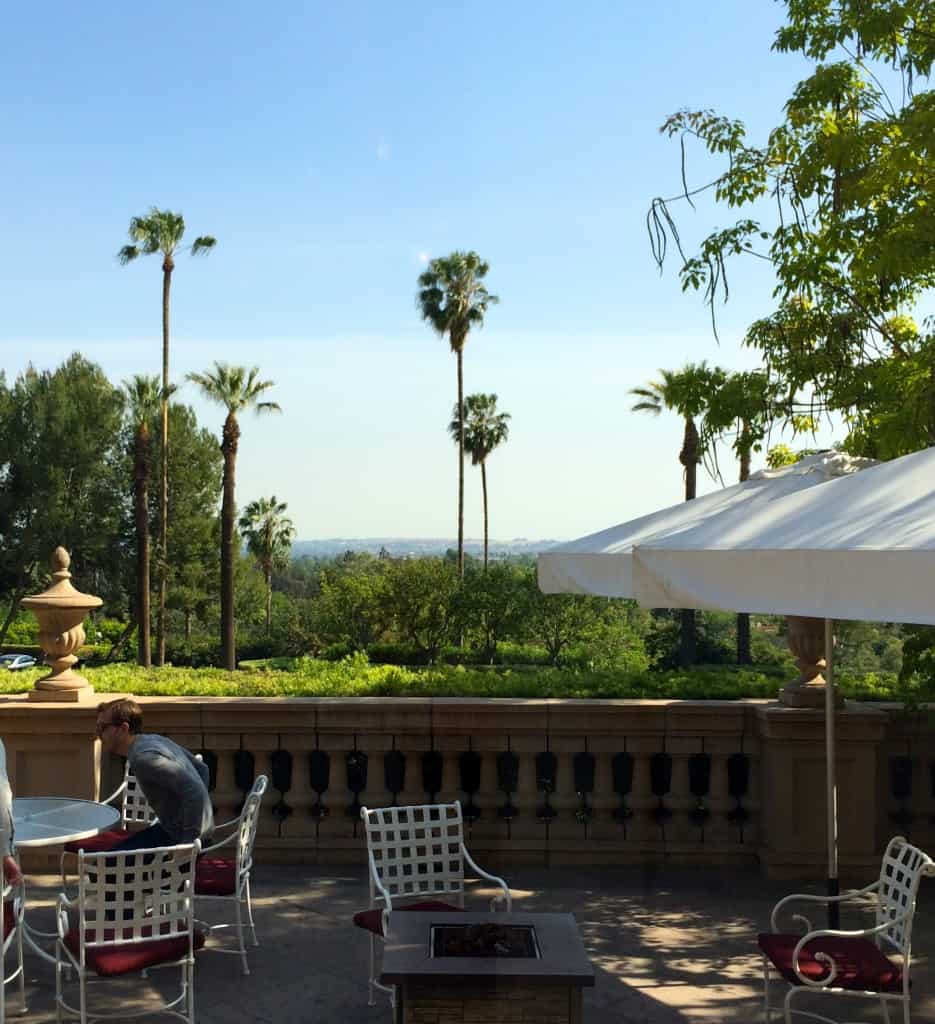 We left completely satiated and relaxed, but wondering when the next time would be that we would return!
And now for that link on how to prepare the perfect cup of British tea. I specifically say, British, because there are some teas which should not be prepared using boiling water.
If you are fortunate to live in the Southern California area, or near one of the other Langham hotels, afternoon tea is a lovely escape from our daily schedules, a wonderful de-stressor and a gift card would be an absolutely perfect present for your mother on Mother's Day (The Langham Huntington, Pasadena is completely booked for tea on Mother's Day).
However, you can still reserve a tea seating for two at 11:00am, on May 10th, by purchasing the Mother's Day package, which combines the Pink Chocolate Tea service and Chuan Spa salon services. There are two options from which to choose (depending on whether a guest is under the age of 12).  There are only 20 packages available so it is based on a first come, first serve basis. Click on the link below for more details~
I'm looking forward to going back to The Langham very soon, maybe next time for dinner!
Don't miss another travel or recipe post; subscribe to my free subscription below!
I promise never to share or sell your information.
Disclosure: I received the Langham Afternoon Tea with Wedgwood in exchange for a review without conditions. As always, all opinions are my own; I am disclosing this in compliance with FTC regulations.