Scottish desserts are one of the highlights of my home country's cuisine. Get the best traditional recipes which are Scottish nan (grandma) approved!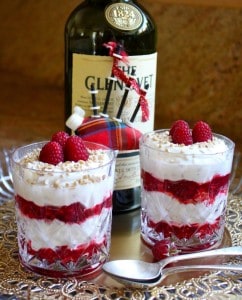 You surely know that you have to be careful on the internet because not everything you read is true.
As a Scottish Grocer affiliate and Amazon Associate I earn from qualifying purchases.
But did you know that the same applies to recipes? When you find Scottish recipes online, many of them are from people who haven't even stepped foot in Scotland. The information given along with the recipes is often incorrect, as well. This makes me very sad, because I want you to be well-informed.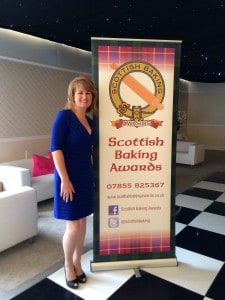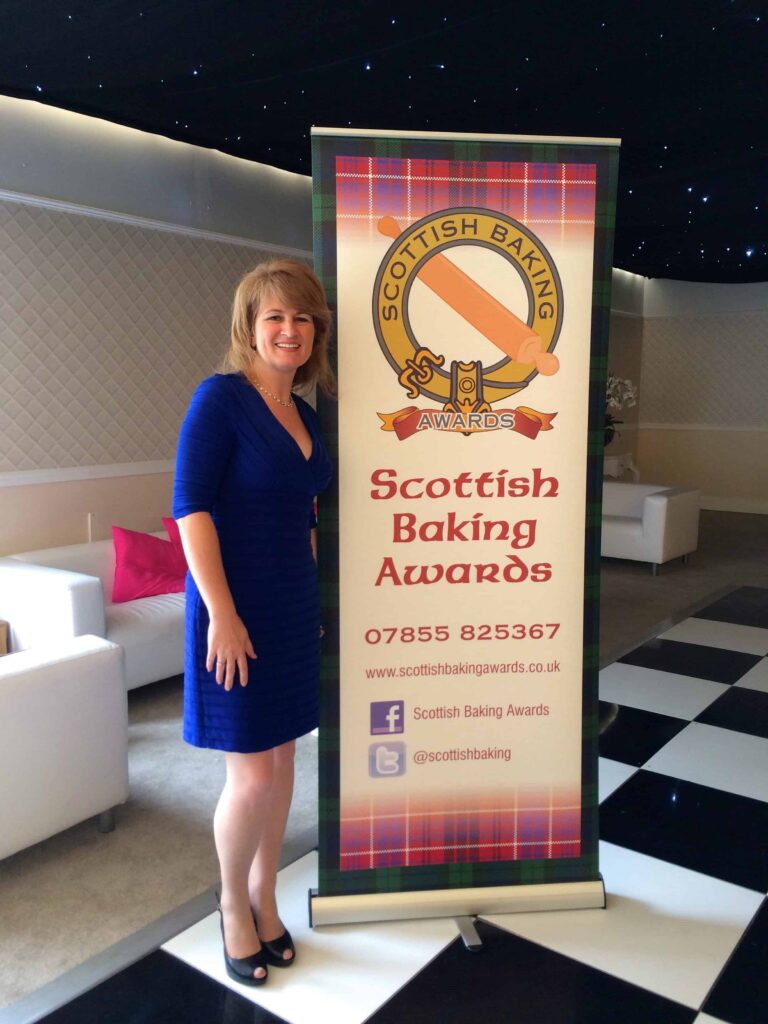 I see these posts all the time, and notice that many recipes are simply not true to the traditional Scottish recipes that I grew up with. This is why I am always sharing the real, authentic recipes for you to be able to trust that you will get as close to the real dish you would eat if you were actually in Scotland!
Scottish steak pie has a puff pastry topping as opposed to a pastry crust.
The same goes for Italian recipes I see, and so I just have to do what I can, and hope that more people realize what authentic Italian food is actually like. But I digress–back to Scottish desserts! I won't be sharing recipes for candy or biscuits here, since I don't consider them desserts, however, if you are looking for things like shortbread or Scottish macaroon bars, I have those traditional recipes, too!
You'll probably see a theme of sorts when you peruse the recipes below: Scots love cream! This is definitely not a collection of recipes for anyone on a dairy-free diet. However, you'll also notice that most every recipe is very simple. They do not contain a plethora of ingredients, or many steps to create the dessert.
Scottish Desserts (Traditional Recipes from a Scot)
Rest assured, these recipes will all work perfectly to produce excellent results, and you can trust the information included with the recipes.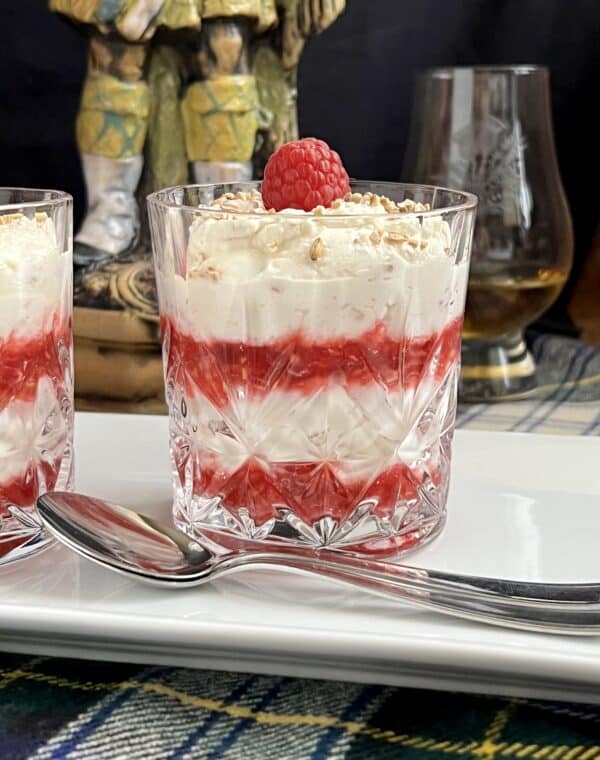 Did you know that Sam Heughan of Outlander has made my recipe for cranachan and approves? It's a combination of oats, raspberries, cream, honey and whisky and totally delicious!
Scones (with Cream and Jam)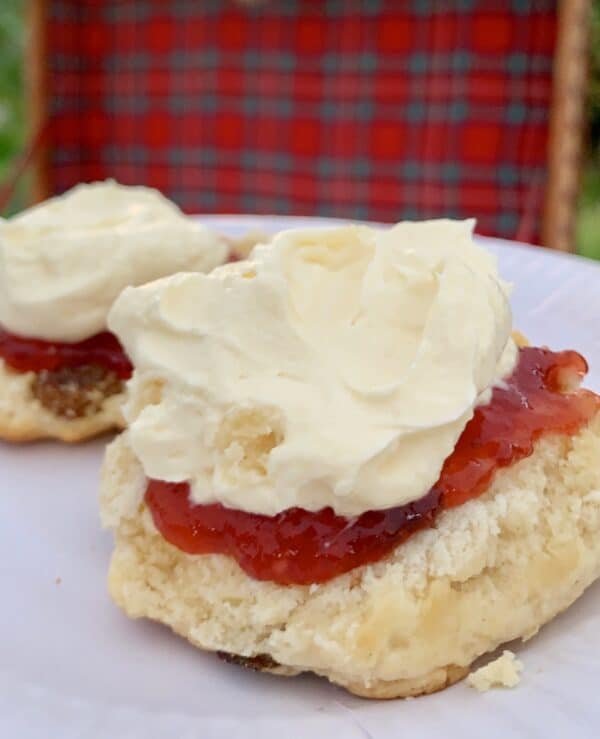 Scones are actually Scottish, so we'd be amiss not to feature these beauties as a dessert option. However, they are great for afternoon tea as well!
No one's really sure where sticky toffee pudding originated, but it's a staple in Scotland. In fact, the first one I ever tasted was in the Highlands of Scotland, and I was hooked!
Fern cakes are akin to Bakewell tartlets, but have a lovely fern shape on top. If you like almonds, frangipane and jam, these are for you!
Yes, typsy laird is a boozy trifle, as you may have suspected, so keep this one away from the little ones! (Need a trifle bowl?)
Strawberry Tarts (Scottish-style) one of my favorite Scottish desserts!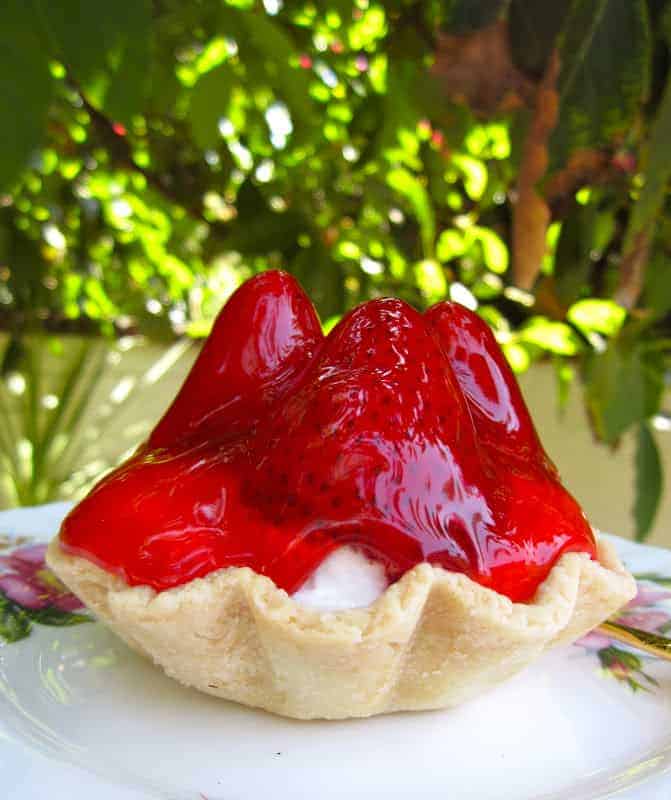 Only cream, a strawberry and glaze are what are in these pastry shells, but it tastes like heaven on earth!
Go into a Scottish bakery and you'll probably see these doughnuts just waiting to be snapped up! A layer of jam with unsweetened cream makes this doughnut a thing of dreams!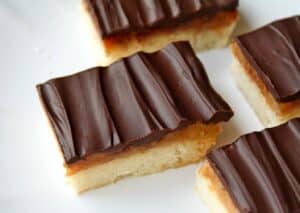 The decadent dessert version of shortbread. This rich bake features a layer of caramel over the base of shortbread and it's all coated in a layer of top quality dark chocolate!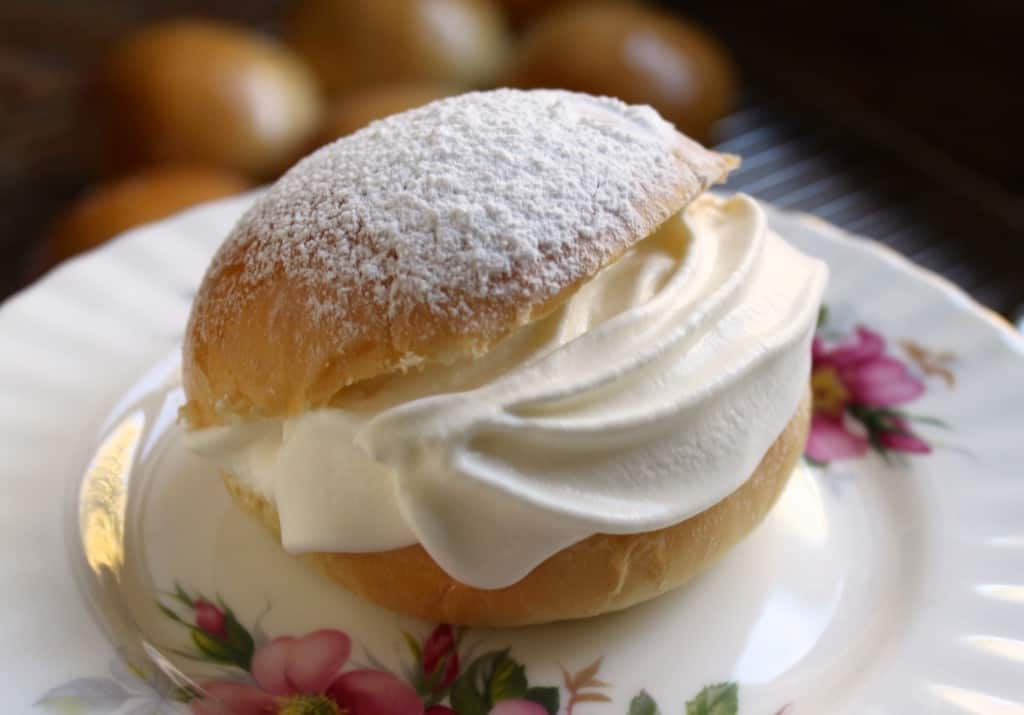 These are called cream cookies in Scotland, and you honestly won't believe how incredibly delicious they are! Despite what you may think, they are barely sweet at all (no sugar in the cream).
An almond studded beauty of a fruit cake that hails from the Scottish city of Dundee.
Don't worry, Jill was also born in Scotland! These matrimonial bars are a treat she grew up with, and feature oats (surprise, surprise) and dates.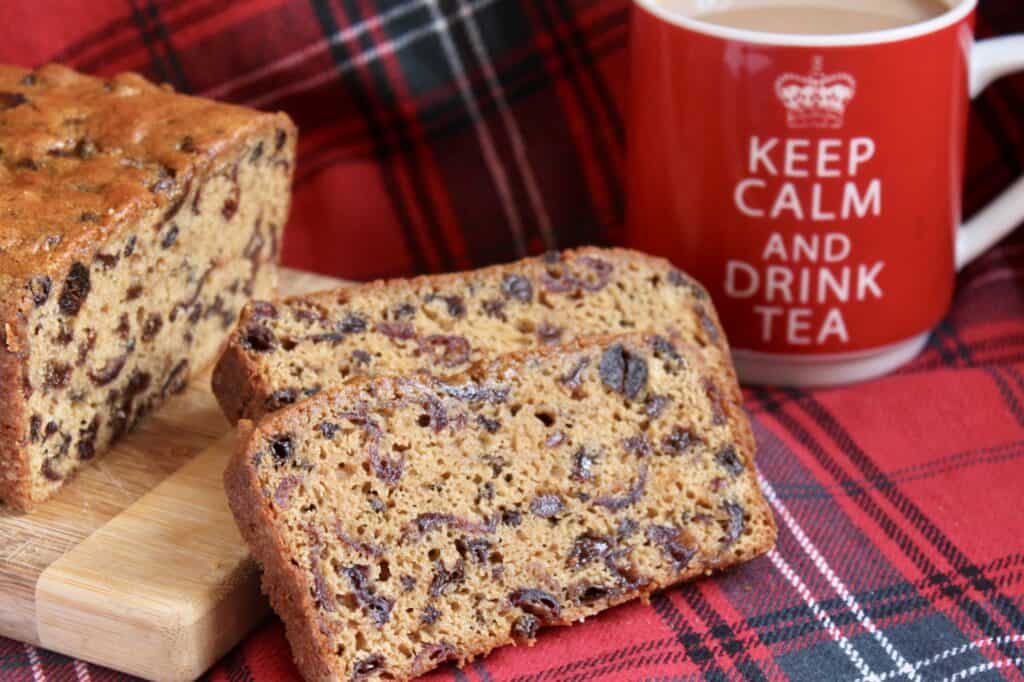 A two-step bake: soak the fruit in tea and sugar overnight, then bake in the morning. Requires no butter and is just perfect with a cup of tea!
Cream Meringues (one of my favorite of Scottish Desserts)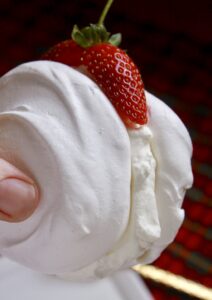 If you have a sweet tooth, this might just be the dessert for you. Two sweet meringues are sandwiched together with unsweetened cream for a decadent dessert!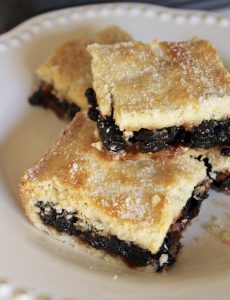 Don't let the name put you off, this Scottish dessert is rather healthy as it's filled with dried fruit and apples. It's lovely on its own, or with a pouring of custard.
While you can make this cake year round, it's perfect for Christmastime! A bottom layer of short crust pastry is topped with raspberry jam, cake, icing and coconut for a tasty treat everyone will enjoy.
And despite not being a dessert, you have got to try Scottish tablet! It's a classic Scottish sweetie (candy).
Sign up for my FREE subscription and never miss another post!
Only one email a week.
Check out my SCOTTISH TRAVEL POSTS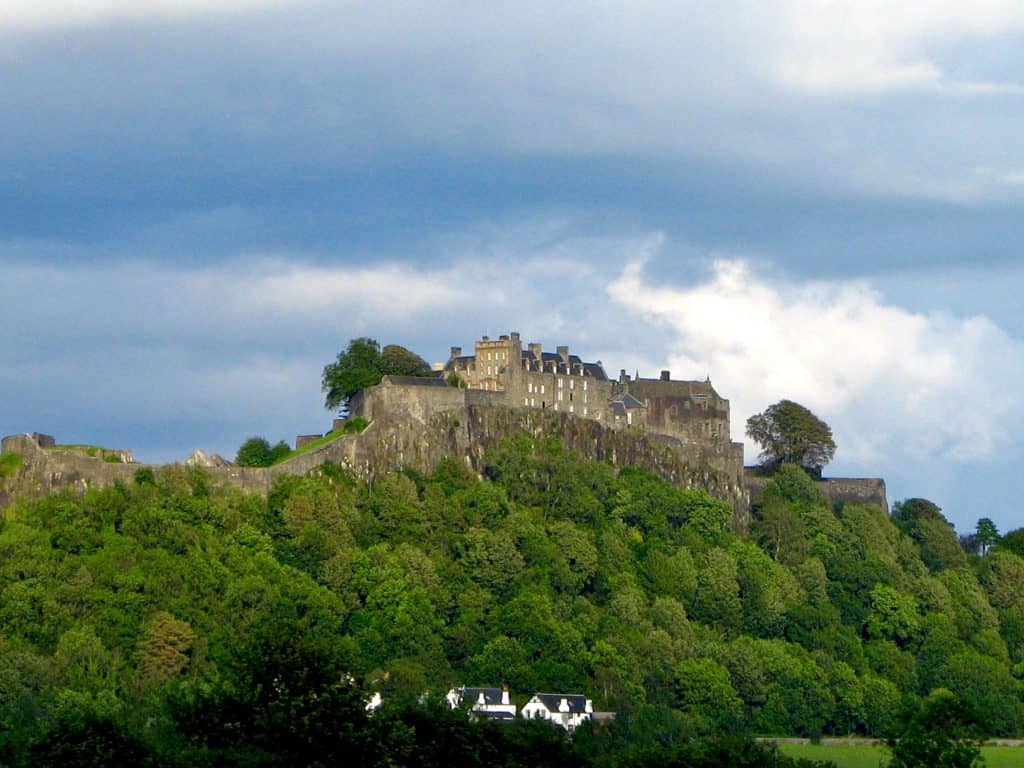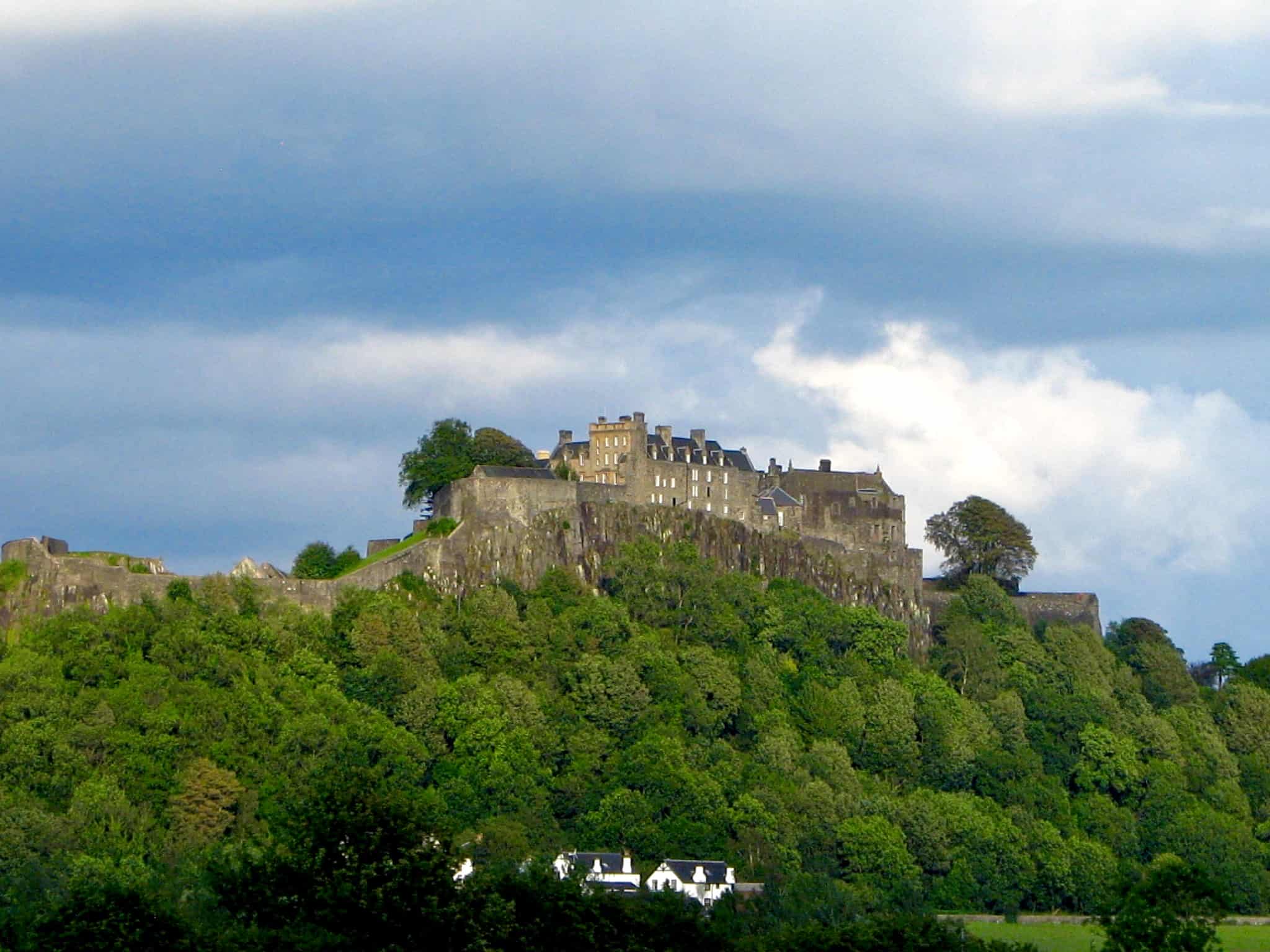 Christina's Cucina is a participant in the Amazon Services LLC Associate Program, an affiliate advertising program designed to provide a means for sites to earn advertising fees by advertising and linking to Amazon.com.