This ever-growing list of rhubarb recipes contains everything from rhubarb cake to rhubarb wine! Save this post and refer to it when rhubarb season is in full swing as I'll keep adding more recipes!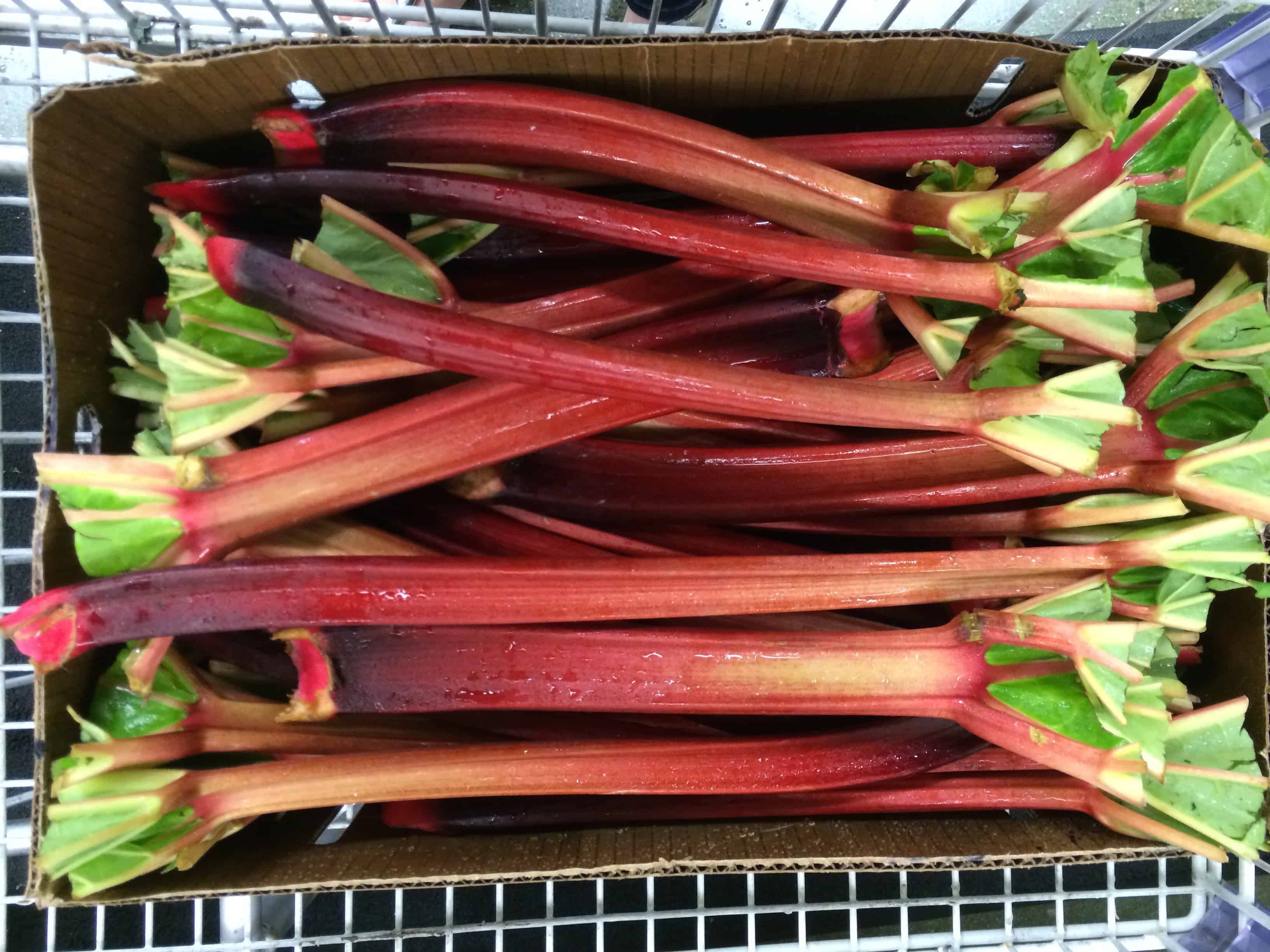 If you've followed me for any amount of time, you already know how much I adore rhubarb.
As an Amazon Associate I earn from qualifying purchases.
As a little girl in Scotland, we had rhubarb growing in the back garden, and it spoiled me for life. I still like to eat the raw stalks, poking the ends into sugar before taking a bite (if you're Scottish, you understand). Now I suffer from rhubarb withdrawal when I can't find it here in LA! (Find the rhubarb muffin recipe below.)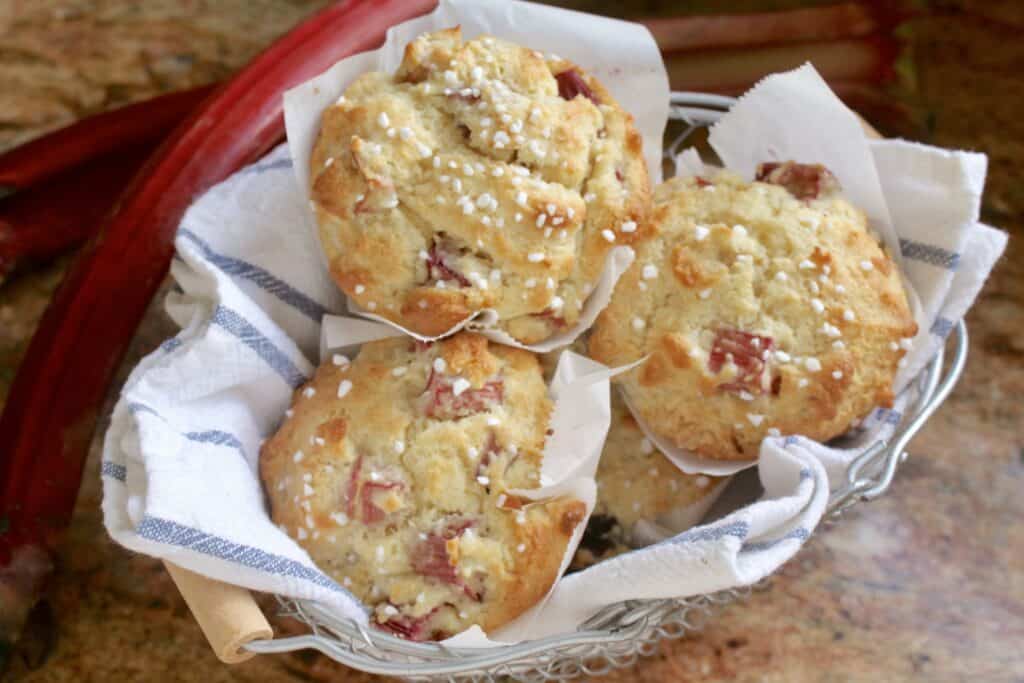 Luckily, I have friends who are constantly on the lookout for rhubarb for me. I have tried growing rhubarb here in LA, but it's simply not the right climate. Look at the sad state of the rhubarb in my garden from years ago.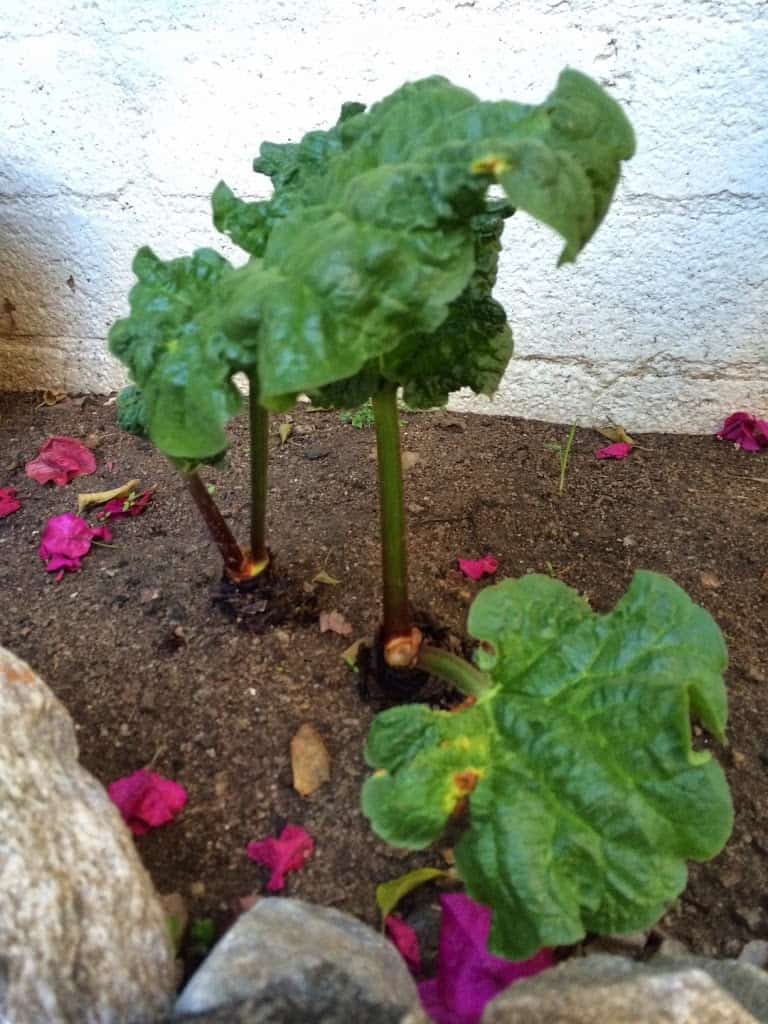 Unlike me, many of you may be asking the following question (and some other FAQs).
What Can I do With a Lot of Rhubarb?
There are many recipes, which will follow below, to use a lot of rhubarb, but one of my most popular recipes is my simple rhubarb jam. It's unadulterated by any other fruits or flavors, so it's definitely a good choice if you're a rhubarb lover like me. And it uses a LOT of rhubarb!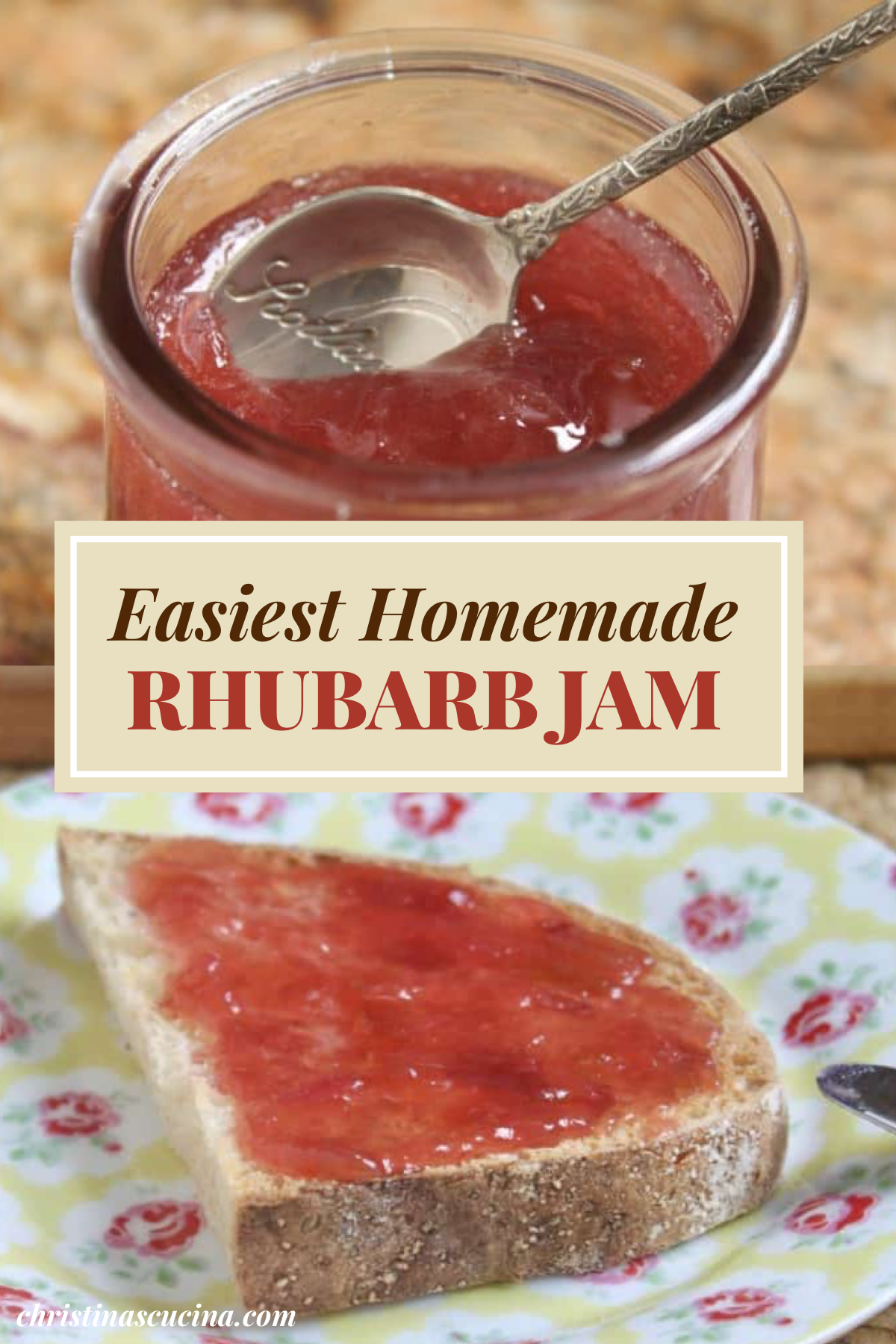 Do You Have to Peel Rhubarb Before You Cook it?
No, you do not need to peel rhubarb before cooking it, in fact, I recommend that you DO NOT PEEL RHUBARB. If the rhubarb is a beautiful pink color, you will essentially remove all the color from the dish you make. It will become a sullen green instead, and therefore unappealing, as you can see here when I made some compote with green colored rhubarb. It tastes the same, but I think you'll agree that pink is better.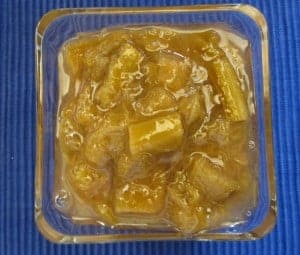 What is the Best Way to Prepare Rhubarb?
The best way to prepare rhubarb depends on what you like. If you like it as a compote to add to your breakfast, over ice cream and waffles, etc. then you would like it stewed with sugar/sweetener. If you like it to keep its shape, then bake or roast it. However, I would say that you should take a look at all the recipes listed below and then decide how you prefer to prepare it.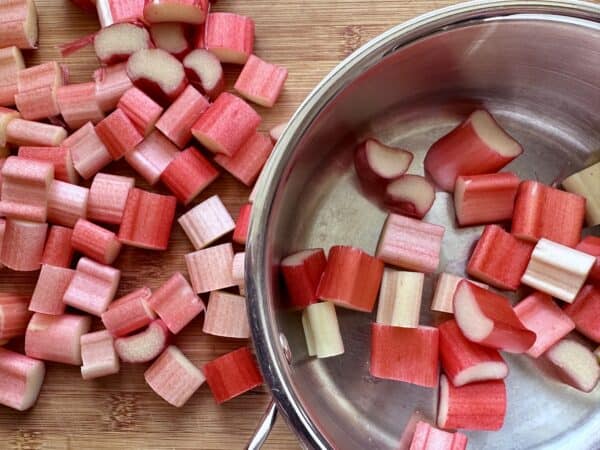 Is Rhubarb Better Raw or Cooked?
Most people would agree that cooked rhubarb is best, however, coming from Scotland, I grew up eating it raw, as well. Scottish mums give their kids a stalk or two with a "pokey hat" or little bag of sugar to dip it into. When you have really delicious, fresh rhubarb, this is simply the most vibrant flavor of rhubarb and I think it is sublime!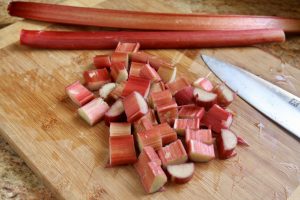 Let me know if there are any rhubarb recipes that I don't have below that you'd like to have. I'll see if I can post a recipe for you and add it here. In the meantime, enjoy this extensive collection of rhubarb recipes by many rhubarb lovers, including me! (Recipes listed without an author are mine.)
Rhubarb and orange go so well together, and this fool is a refreshing and light dessert everyone will enjoy.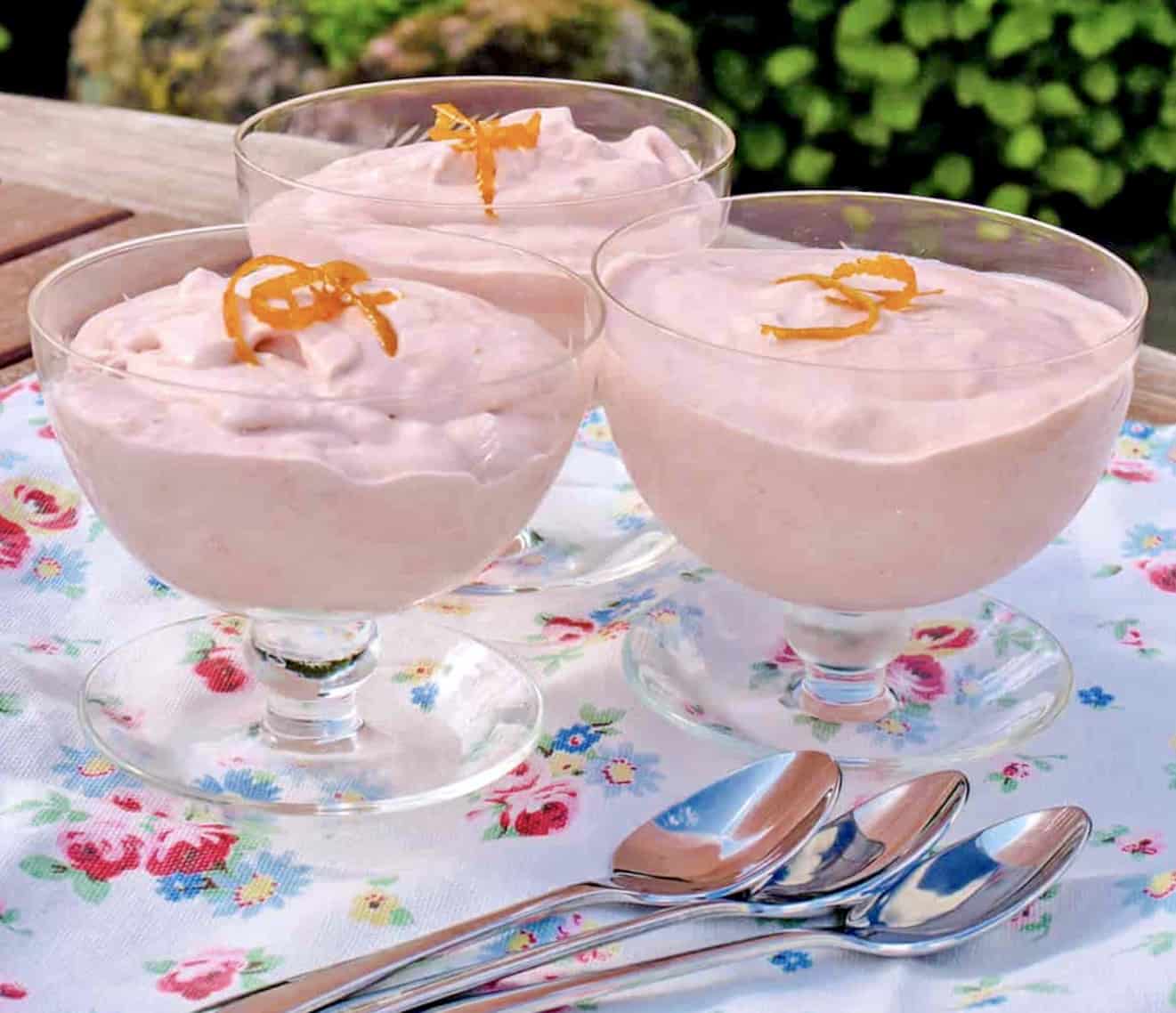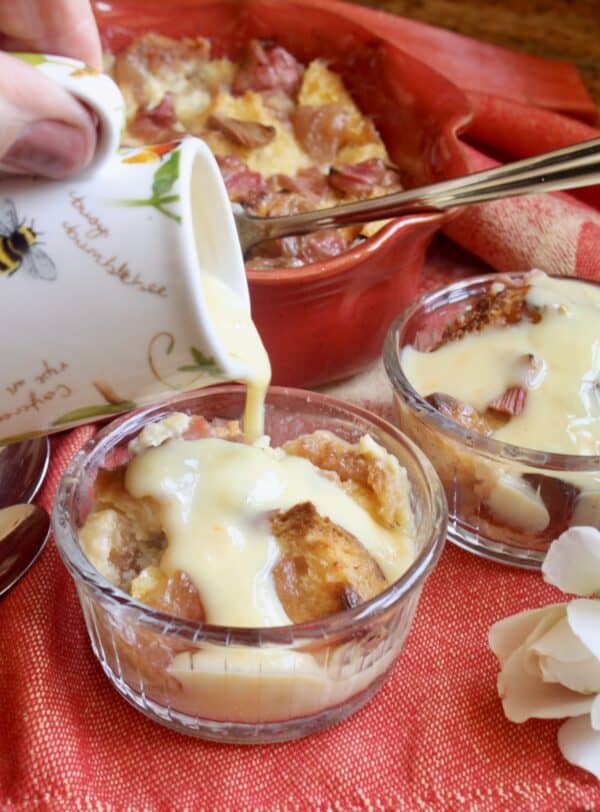 ~Baking with Rhubarb~
A rhubarb twist on a classic Bakewell Tart!
If you've tried Tarte Tatin (with apples), you'll love this rhubarb version!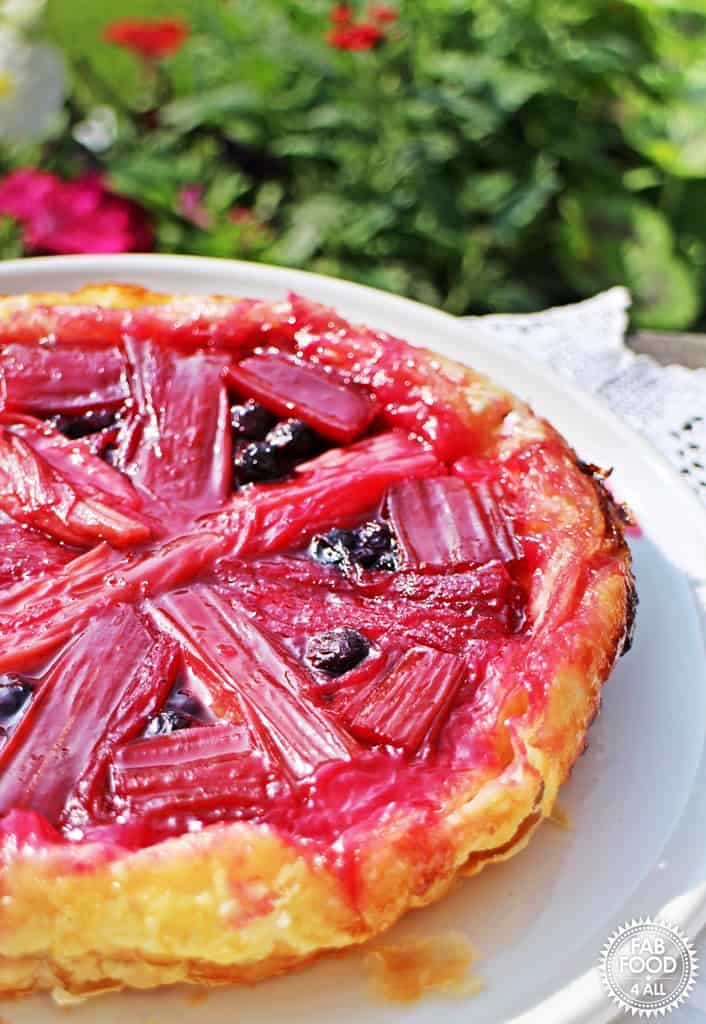 This cake not only has pieces of rhubarb throughout, but a swirl of stewed rhubarb as well as a crunchy streusel topping. It's a really good cake!
These delicious rhubarb honey cakes known as nonnettes in France, are lightly flavoured with rose.
I have salivated over the pictures alone! This is a must make dessert.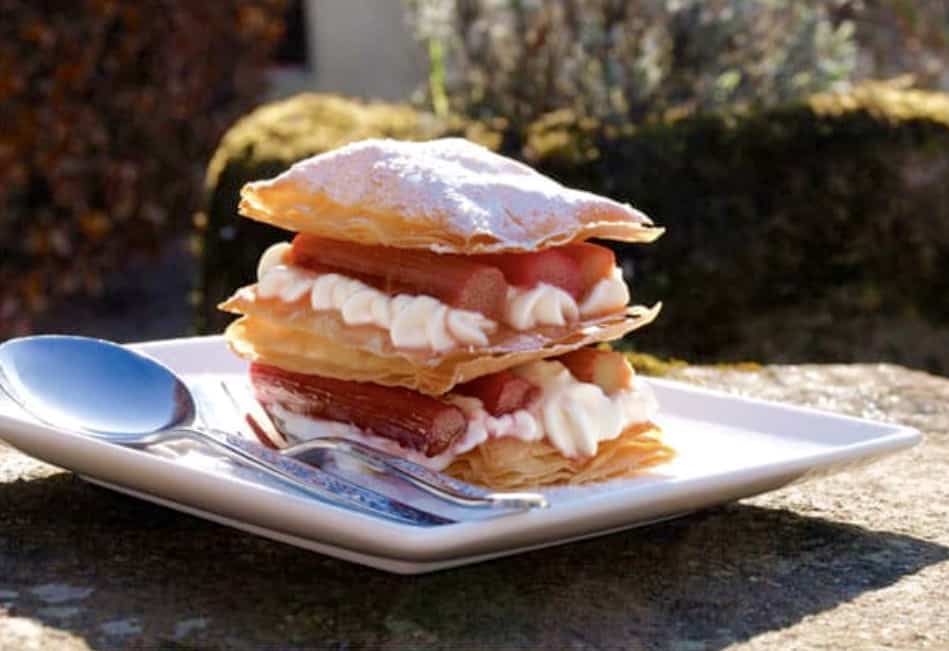 The fluffiest, and tastiest muffin recipe you'll ever find. I dare you to try them and tell me I'm wrong.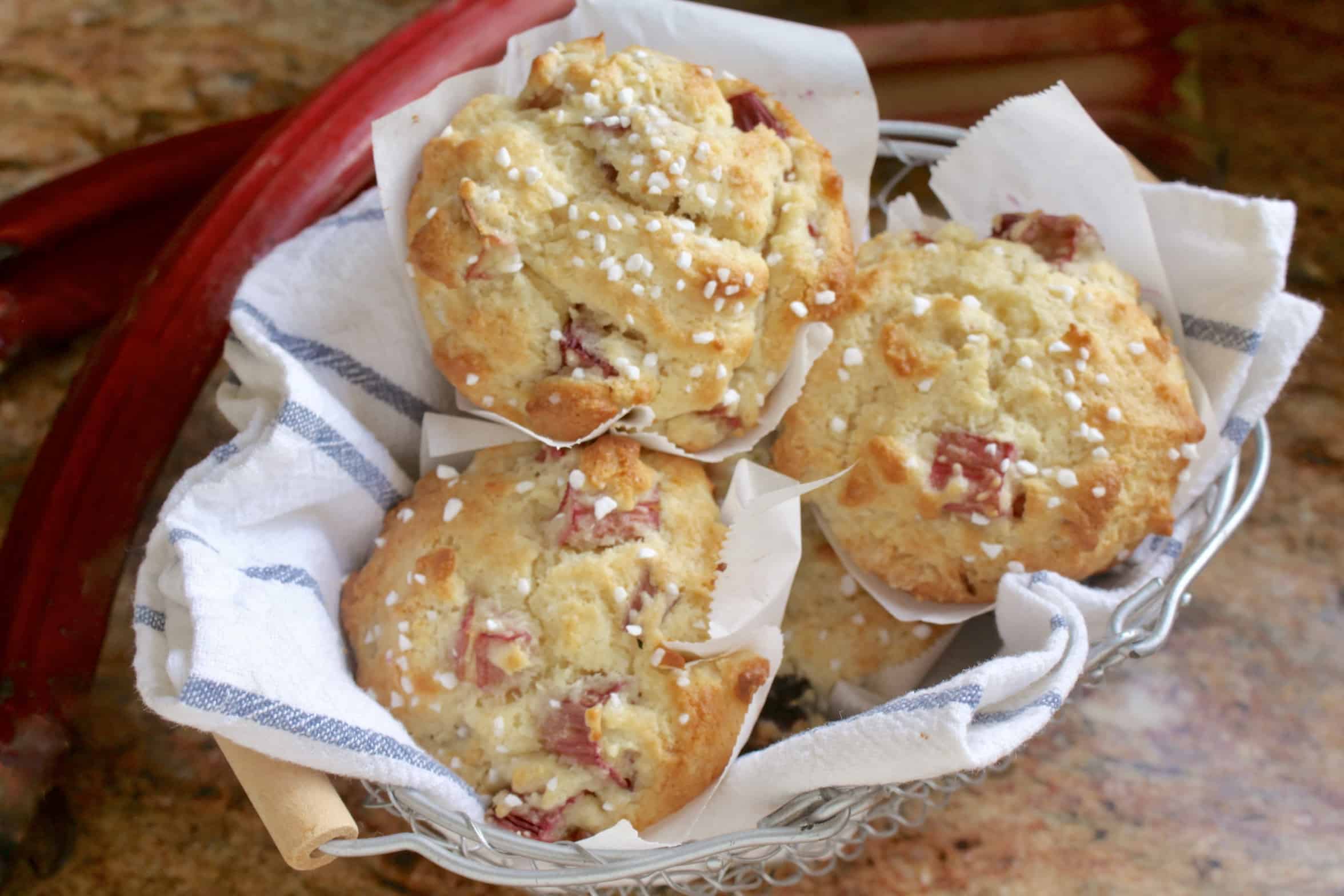 5 Star Review – "These muffins are so easy to make . The yoghurt makes them so light and fluffy it's hard to stop at one ! I love rhubarb but i've also tried this recipe with frozen mixed berries for my hubbie who isn't such a rhubarb fan and he loved them . Just about to go and make another batch ….Thanks Christina. -Carol"
These scones feature the classic flavor combination of rhubarb and ginger with added vanilla. They will be the highlight of your afternoon tea.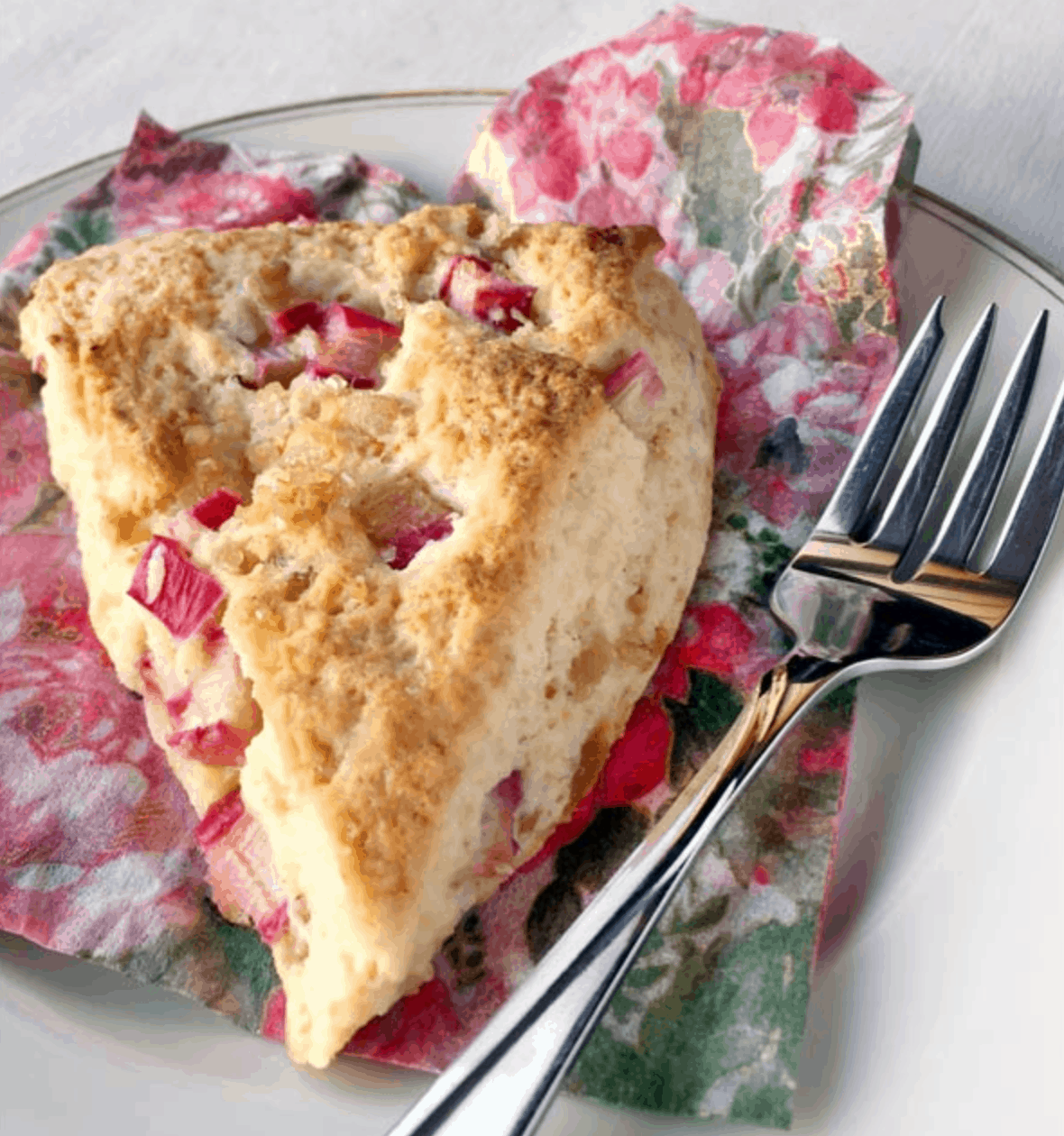 ~Chilled or Frozen Rhubarb Recipes~
Classic Eton Mess uses strawberries, whereas, this recipe uses rhubarb instead. Delicious!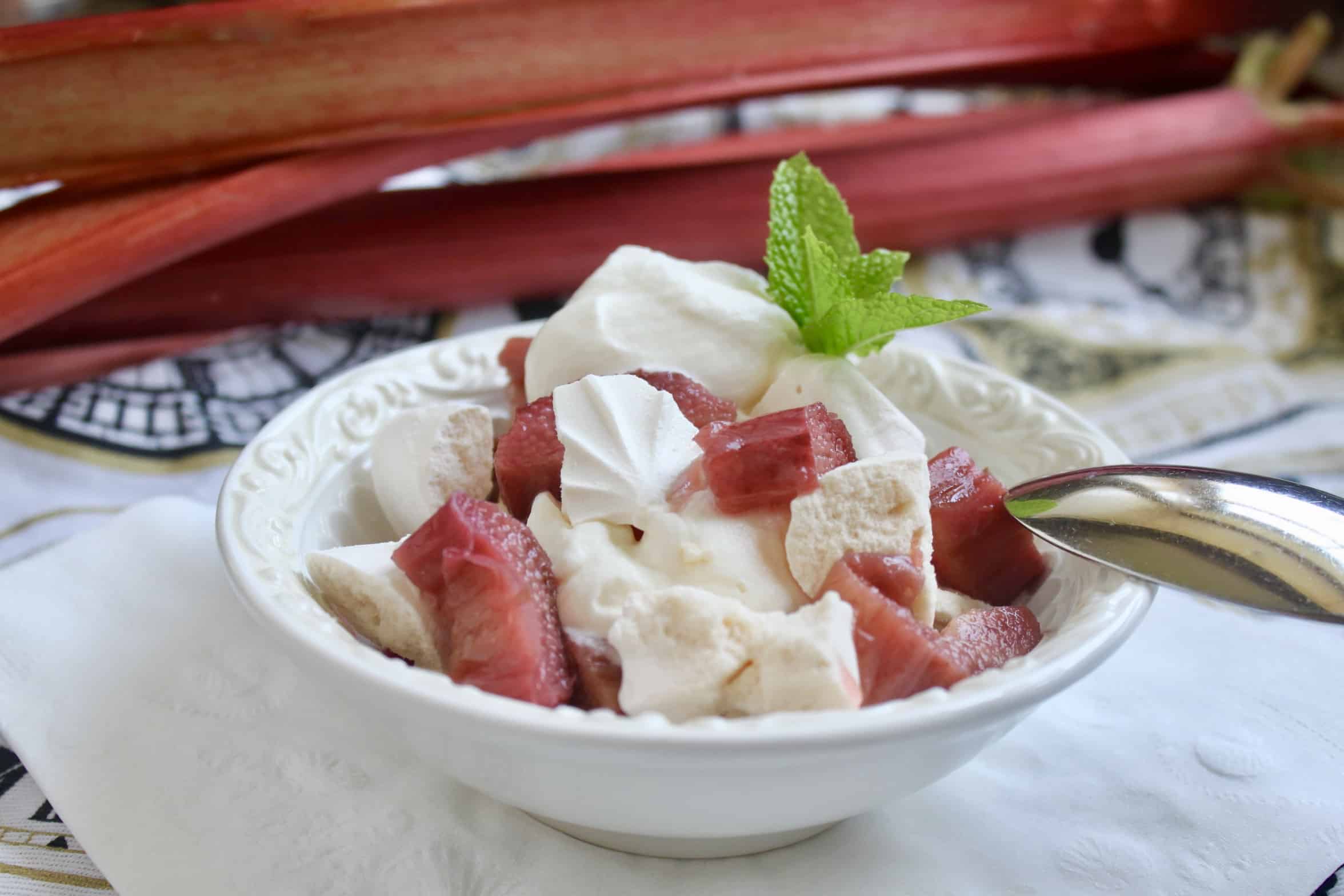 5 Star Review – "Delicious recipe, using baked rhubarb and whipped coconut cream due to a dairy allergy. -Kim R. "
Rhubarb is featured in three ways in this delightfully creamy dessert.