Rhubarb Eton Mess is a super simple dessert that will make any rhubarb lover swoon, and hopefully convert a few others into rhubarb lovers!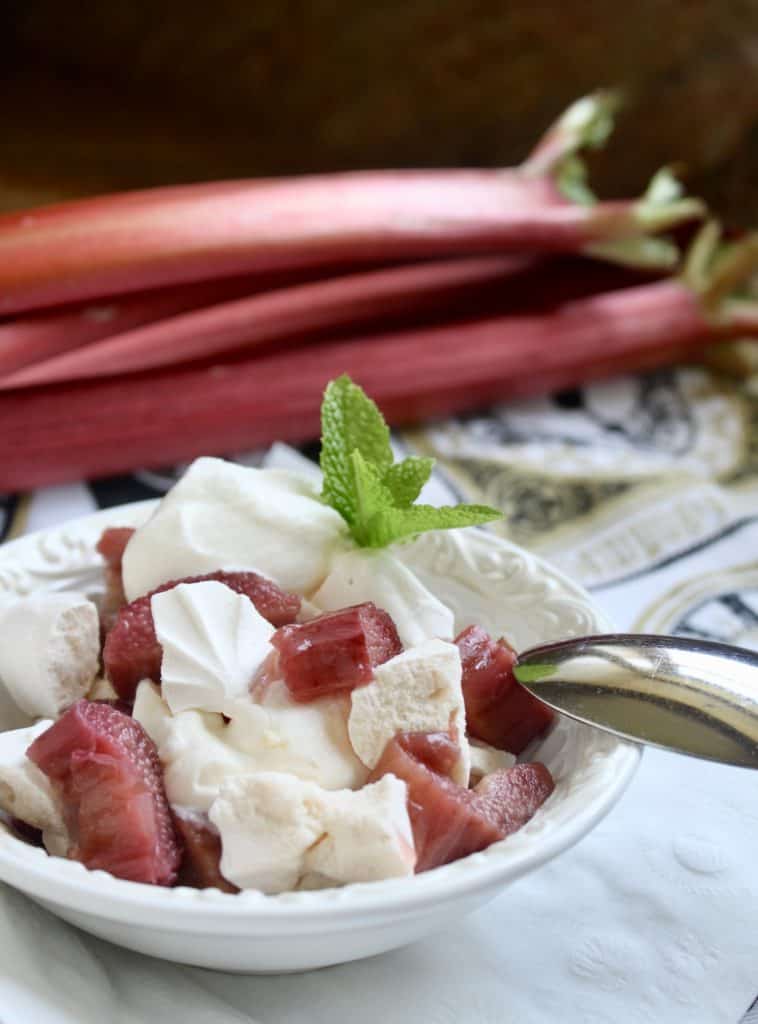 Many of you know how much I love rhubarb, so rhubarb Eton Mess won't be a surprise to you.
As an Amazon Associate I earn from qualifying purchases.
I grew up with rhubarb in Scotland, and have loved it since I was a little girl. One of my favorite ways to eat it was raw, dipping it in a little sugar before each bite!
You may also enjoy this Rhubarb Crumble Ice Cream recipe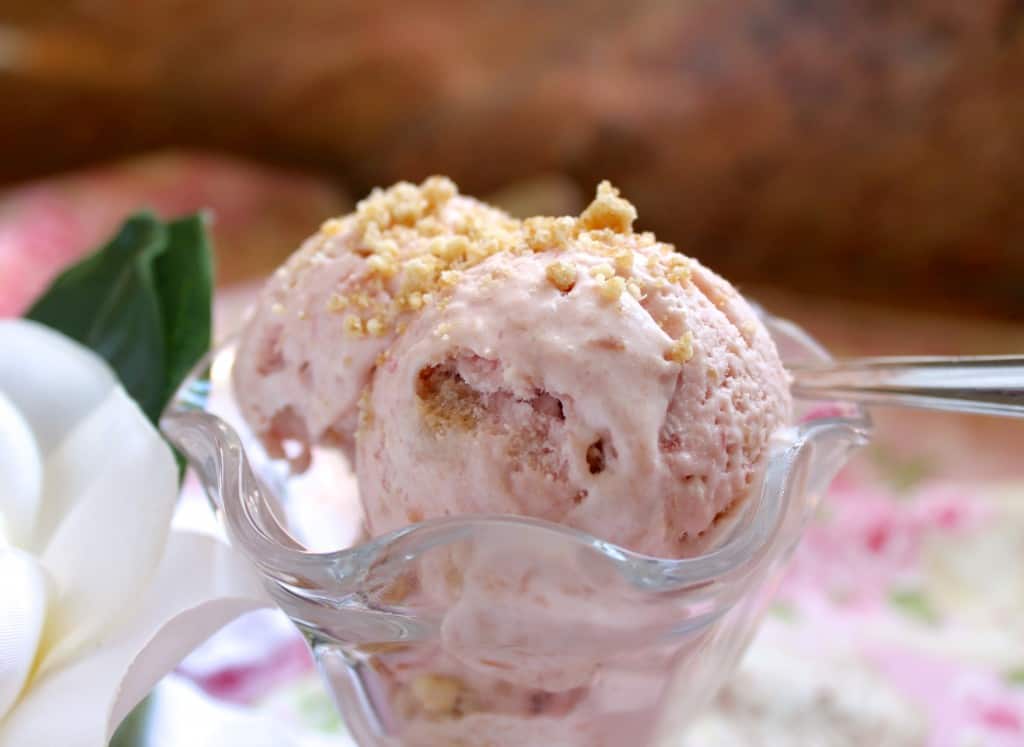 When I was in Australia earlier this year, we were going to my cousin's house for dinner and I had offered to bring dessert. Given that I was staying with my aunt and uncle, I didn't want to make some complicated dessert with loads of ingredients that would entail a very mess kitchen in the process.
So I decided on Eton Mess. If you've never had it or heard of it, it's the simplest recipe ever: strawberries, cream and crushed meringues.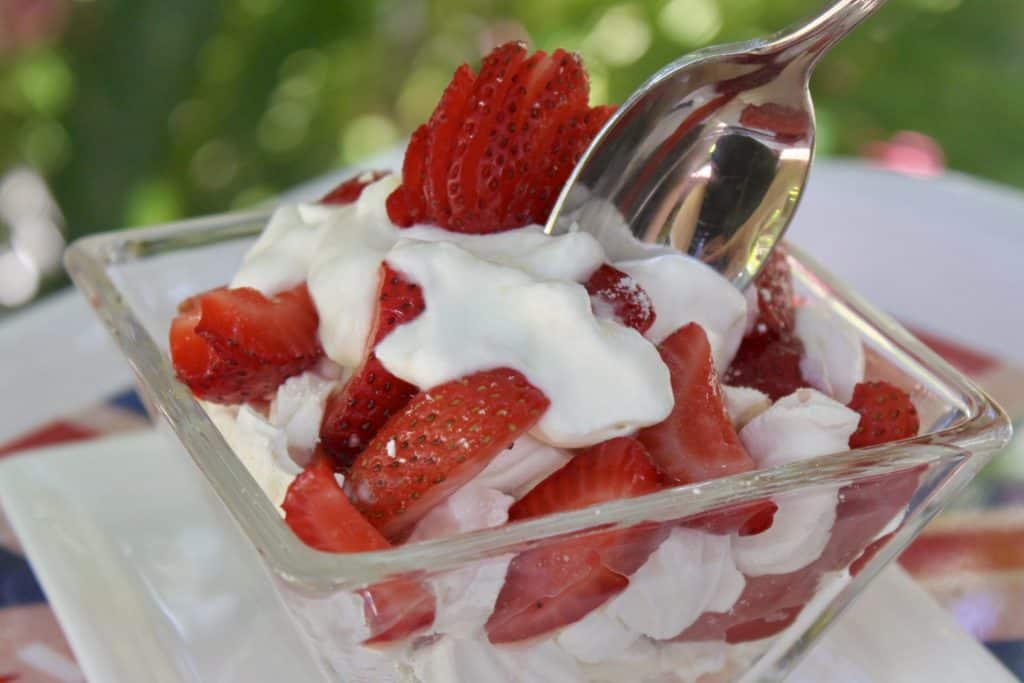 However, there was one big problem: when Mum and I went to the grocery store, we found the meringues and cream, but the strawberries looked pretty sad. We needed a plan B. I happened to spot some beautiful rhubarb, and thought, "Why not use rhubarb instead of the strawberries?" Mum agreed and we bought a few stalks and were off.
If you've never had rhubarb, it's very tart, and even though I eat it raw, serving it to others this way is just not done. However, it takes no time to bake rhubarb or stew it with some sugar, which makes it completely acceptable to serve to guests. I decided to stew the rhubarb and brought the other ingredients to assemble the dessert at my cousin's house.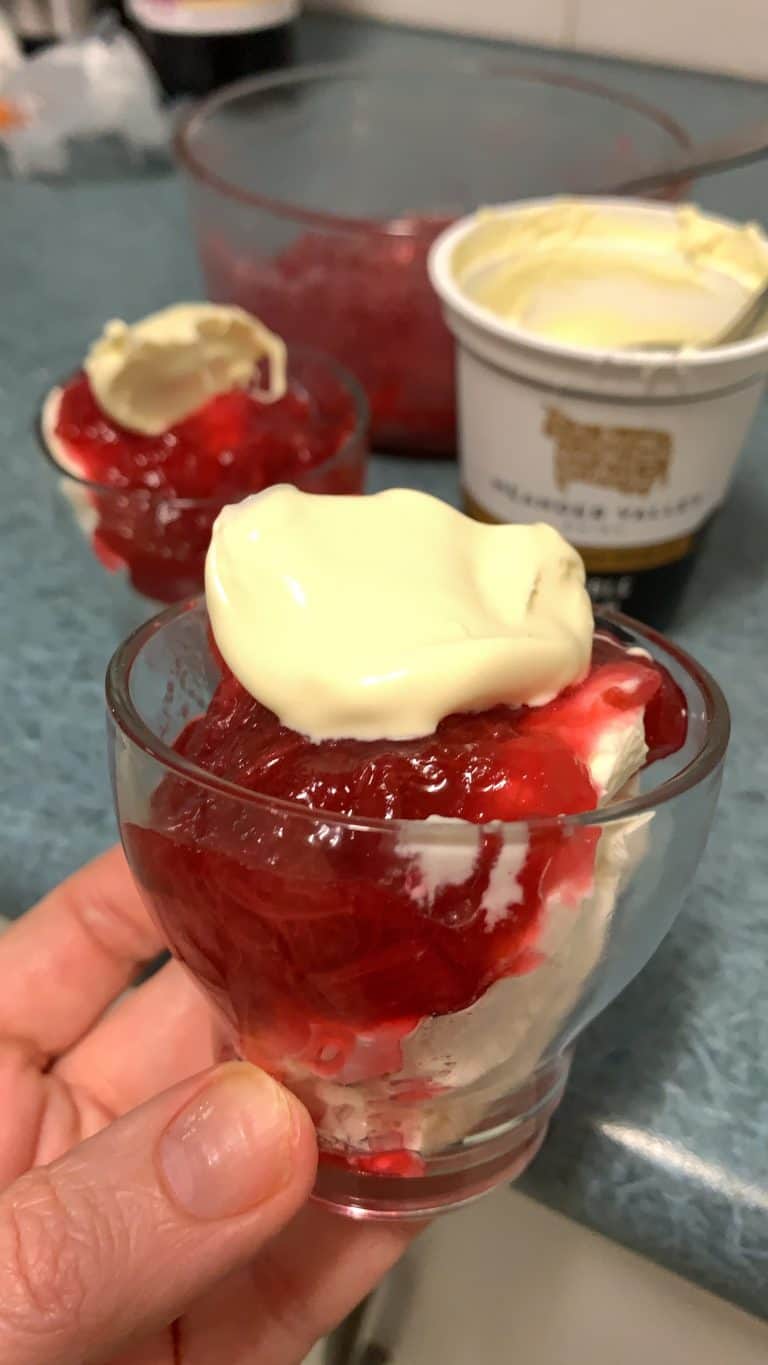 I know it doesn't look fabulous, but everyone just flipped for these! The tart rhubarb flavor combined with the sweet meringue and gorgeous, thick Australian cream was phenomenal. In fact, most of us agreed that we liked the rhubarb version of Eton Mess more than the original with strawberries!
Check out my collection of rhubarb recipes!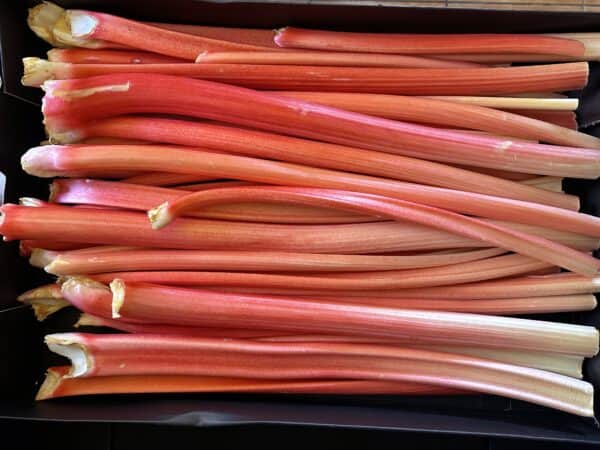 As you can see from the photos, I didn't use stewed rhubarb, but baked rhubarb cut into bite sized pieces. Both taste fabulous, so use whichever type of cooked rhubarb you prefer. You could even add a lovely rhubarb sauce to the dessert!
Rhubarb Eton Mess
recipe by Christina Conte Serves 6
FULL PRINTABLE RECIPE BELOW
Ingredients (quantities are not critical)
rhubarb, baked or stewed with sugar
fresh whipping cream
meringues
Directions for Rhubarb Eton Mess
Roughly crush the meringues and place them in the serving dish, bowl, glass or cup. Top with a little rhubarb and then cream.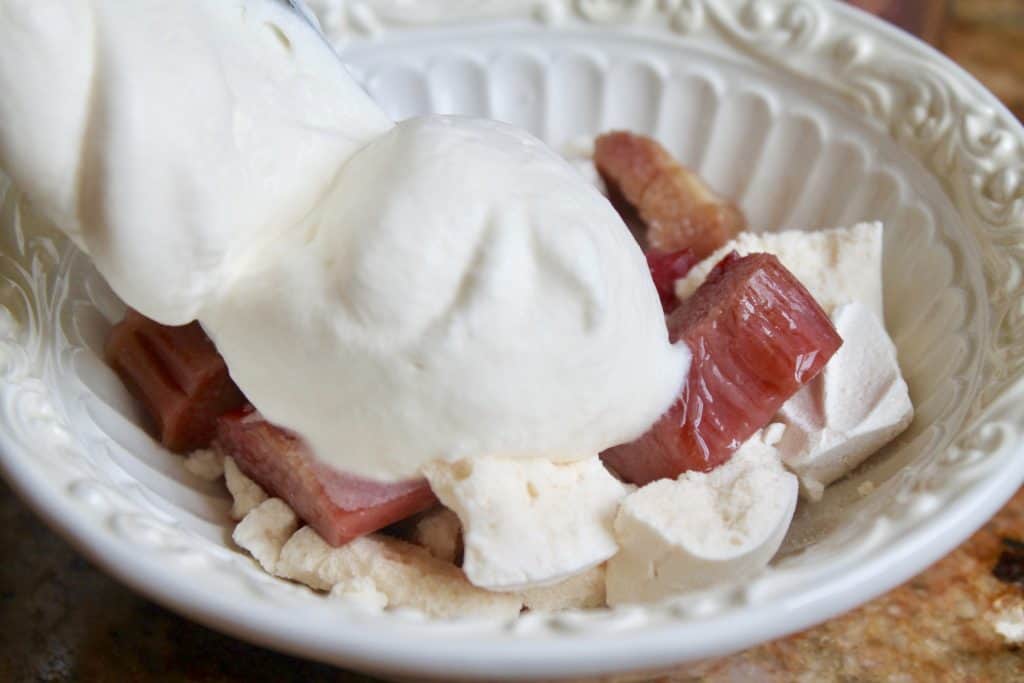 Repeat if desired.
Serve immediately, and expect requests for second helpings.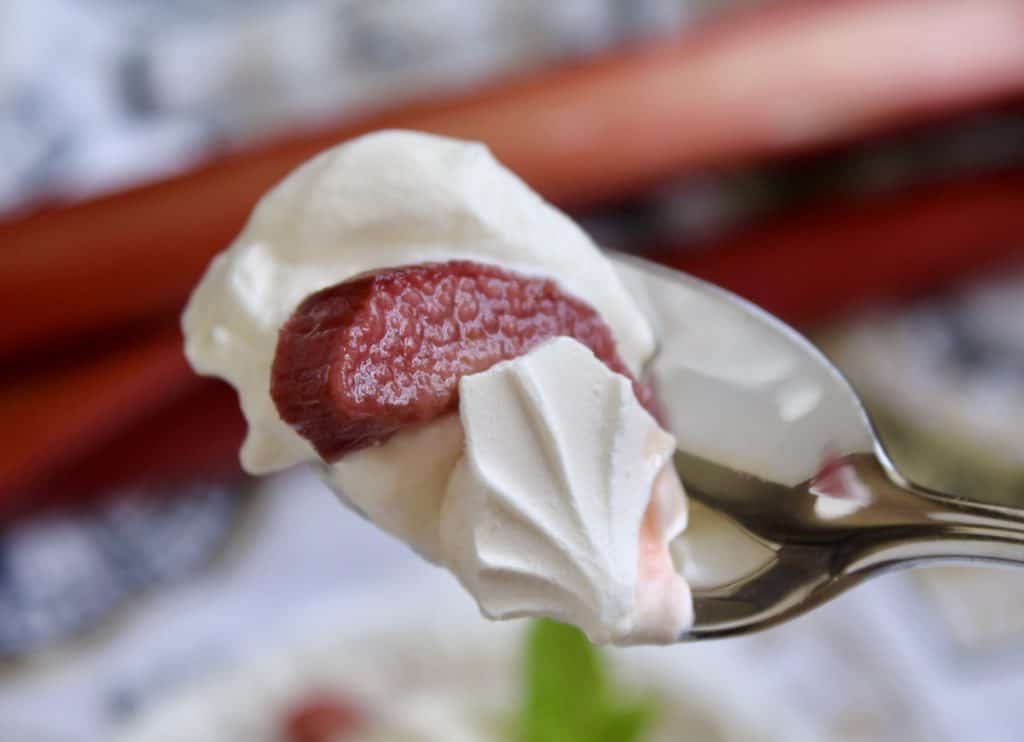 Rhubarb Eton Mess
A no bake, simple dessert that will make rhubarb lovers swoon!
Ingredients
2 stalks of rhubarb, baked or stewed with sugar
8 oz fresh whipping cream
6 medium sized meringues (12 if they're tiny)
Instructions
Roughly crush the meringues and place them in the serving dish, bowl, glass or cup. Top with a little rhubarb and then cream.
Repeat if desired.
Notes
The original Eton Mess uses strawberries, so you can add some to this recipe if you don't have enough rhubarb.
Nutrition Information:
Yield:

6
Serving Size:

1
Amount Per Serving:
Calories:

204
Total Fat:

14g
Saturated Fat:

9g
Trans Fat:

0g
Unsaturated Fat:

4g
Cholesterol:

45mg
Sodium:

23mg
Carbohydrates:

18g
Fiber:

0g
Sugar:

17g
Protein:

2g
Nutrition information is only estimated.
Another easy rhubarb dessert from Janice at Farmer's Girl Kitchen~
Christina's Cucina is a participant in the Amazon Services LLC Associates Program, an affiliate advertising program designed to provide a means for sites to earn advertising fees by advertising and linking to Amazon.com.