Baked rhubarb with creme fraiche is a super easy way to cook rhubarb without stewing it to a pulp (which is not a bad thing, I would add)! Makes a lovely and healthy dessert.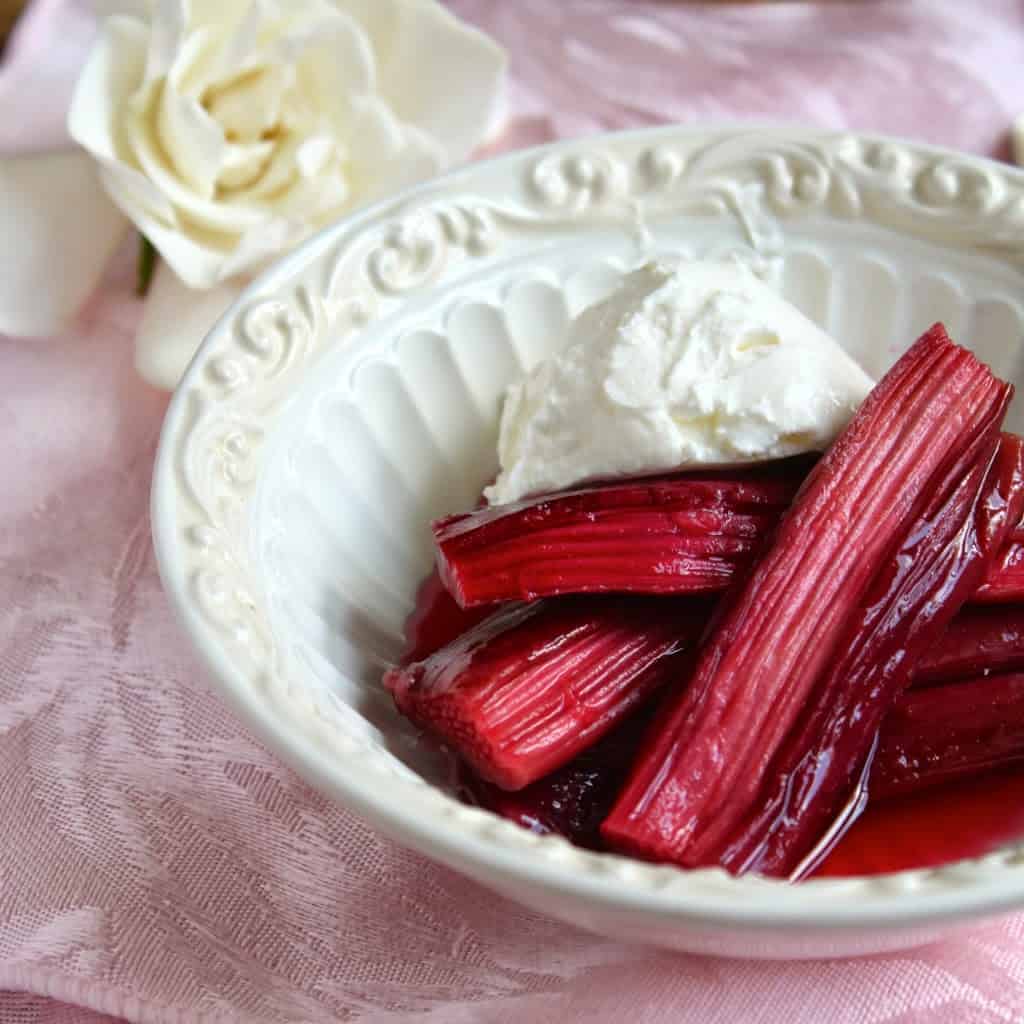 Excuse my absence lately. It seems that every day has some fire to be put out.
Today's incendium was my car's ignition failing to work, and my parents having a hit and run accident on their way home, just added to the not so positive events of the day. Thankfully they were not hurt, but I have no words to spew which would suffice in describing my anger. People who leave others to "clean up their mess" and do not pay for the damage they cause, especially when people are hurt are simply horrible.
Let's move on to rhubarb, shall we?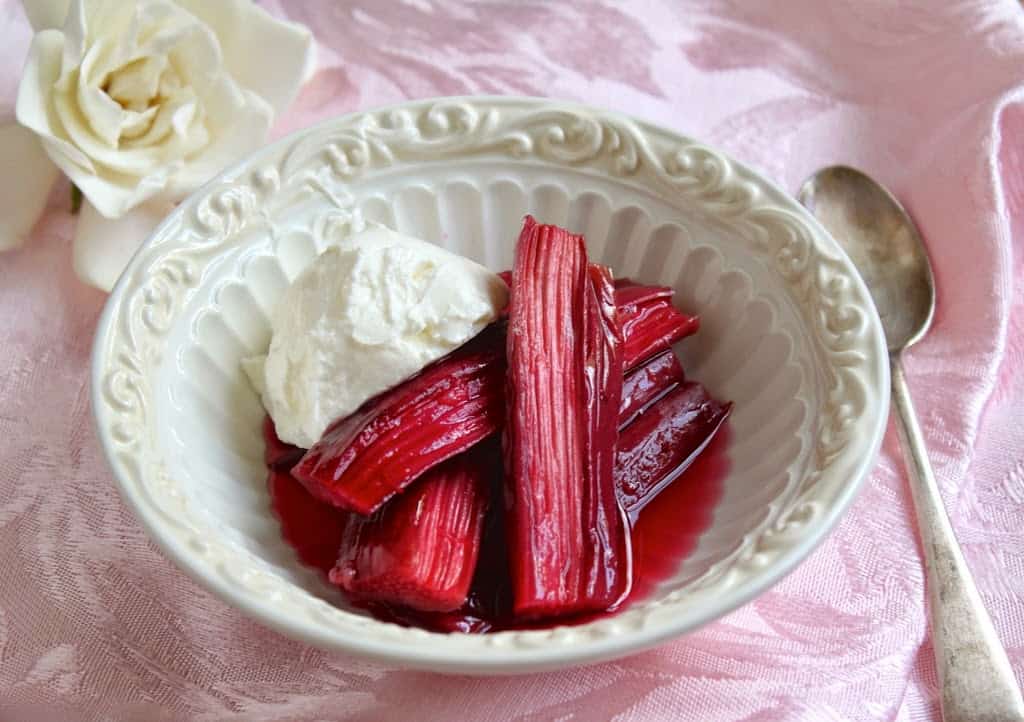 You might say I've been on a bit of a rhubarb craze lately. Over the course of one week I bought almost 20lbs of it. To say, 'I love rhubarb' is an understatement of an enormous degree. I've made rhubarb fool, frozen the rhubarb raw, stewed it and then froze it, made rhubarb muffins,  rhubarb syrup, a rhubarb lattice pie and a strawberry rhubarb crumble. Oh, and I also baked it, which is apparently one of the best ways to cook rhubarb as it ends up having one of the highest amounts of antioxidants when baked or stewed slowly. It's nice to know that what I love is actually really good for me!
Baking rhubarb is incredibly simple; there's really no recipe needed, but you know me.
I'm adding this recipe to the Great British Rhubarb Recipe Roundup hosted by the fab British bloggers
~Karen at Lavender and Lovage and Janice at FarmersGirl Kitchen~
Go see what other delicious rhubarb recipes they have featured on their sites!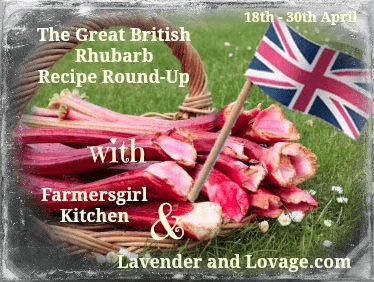 Baked Rhubarb with Creme Fraiche
Ingredients
stalks of fresh rhubarb
sugar
Preheat oven to 400ºF (200ºC)
Wash and cut the rhubarb stalks into 3 to 4 inch pieces.
Place in a low edged baking pan or tray and sprinkle with sugar, more or less as desired.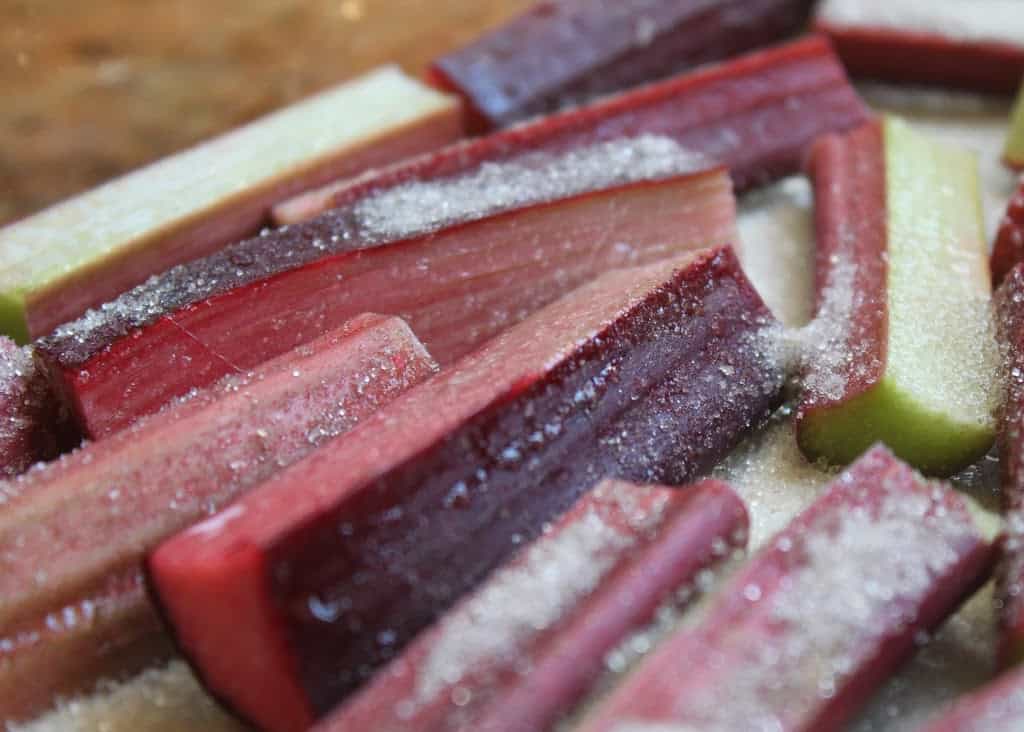 Bake in center of the oven for about 20 to 25 minutes, until sugar has melted and rhubarb is tender.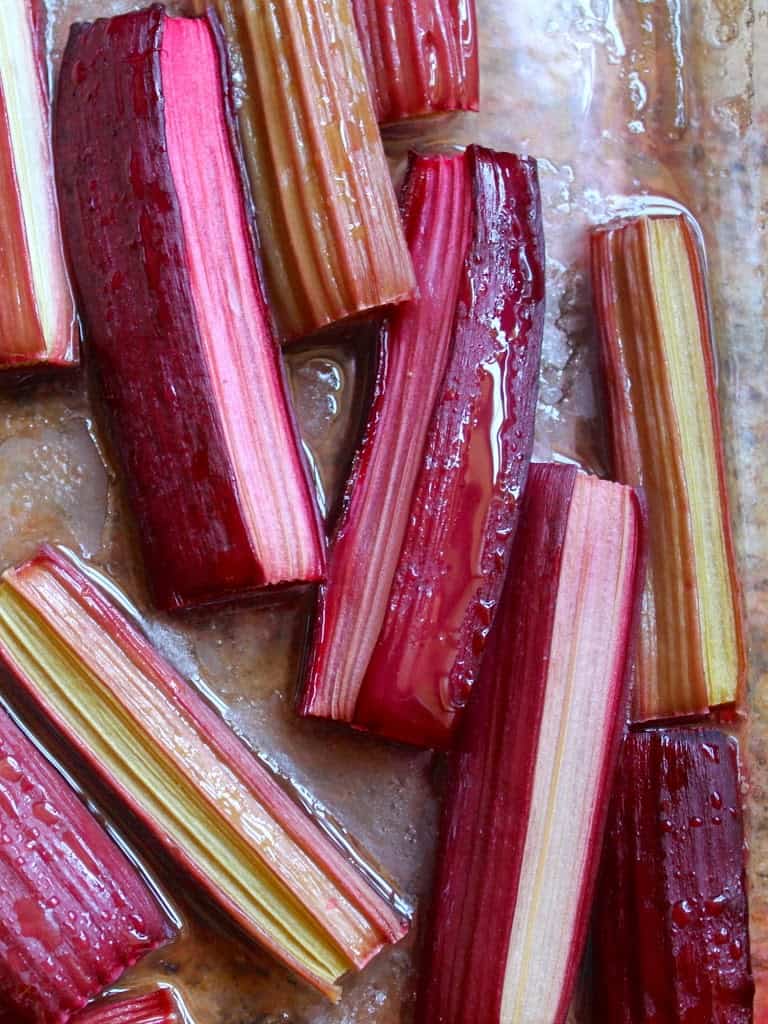 Serve warm or cold with the syrup from the pan and your choice of creme fraiche, mascarpone or whipped cream (no fake stuff), or even vanilla ice cream.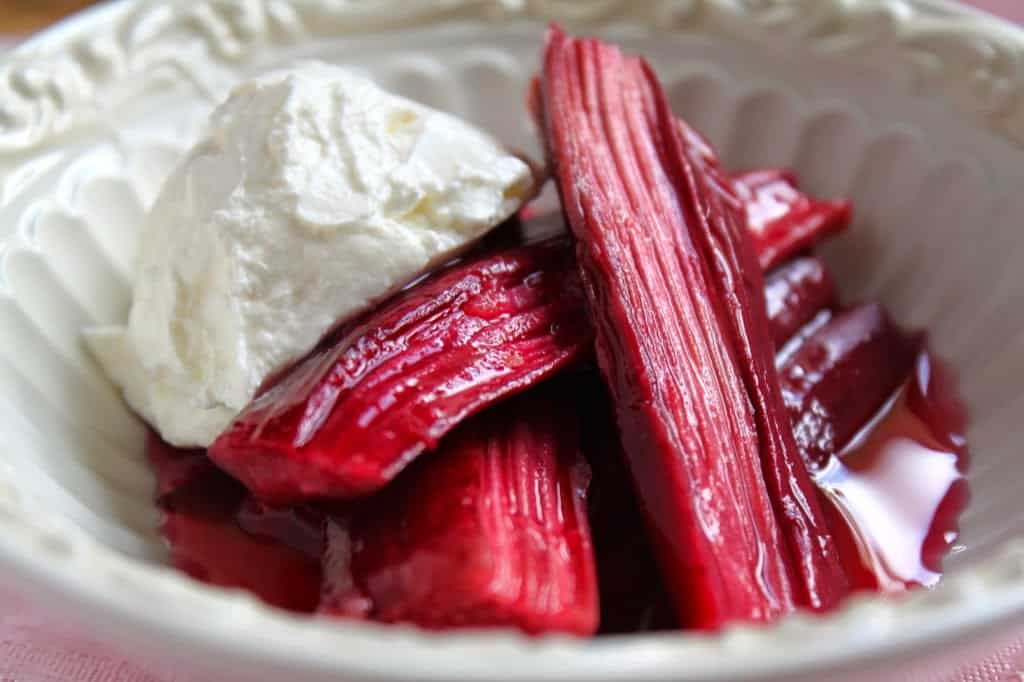 This is a simple dessert which is even worthy of a Bon Appetit or Gourmet dinner, right?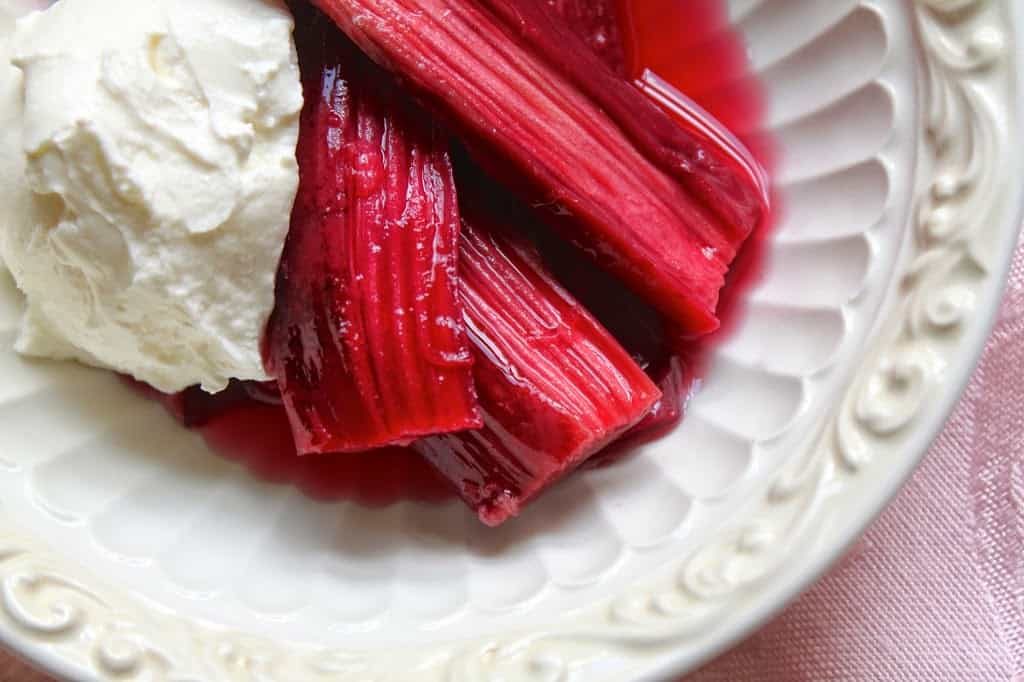 By the way, I've been featured in Scotland Now's online paper!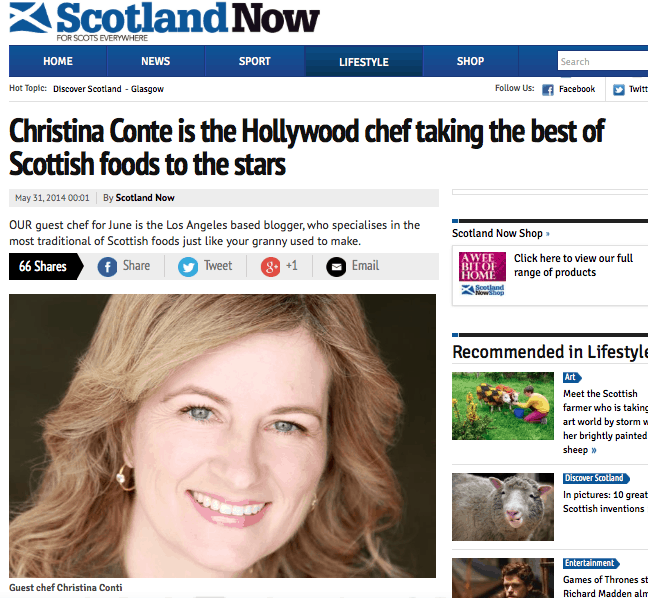 Don't miss another recipe or travel post; sign up for my free subscription below!
I promise not to sell or share your info, ever.
LA living…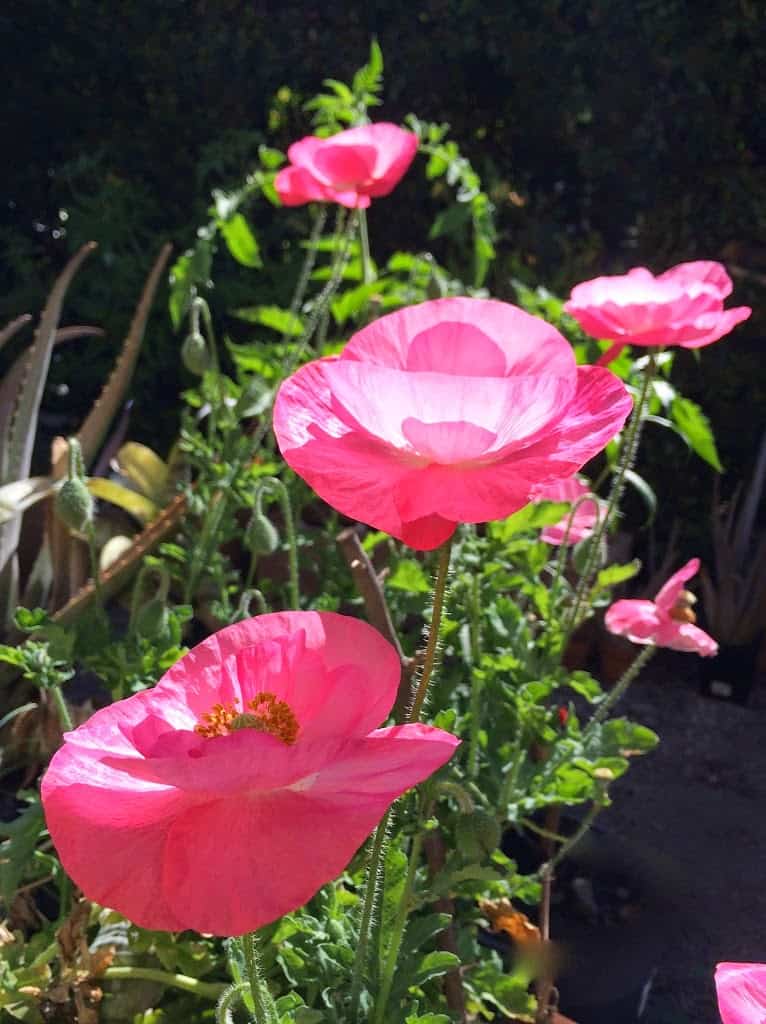 pink poppies and aloe.