Yes, I know, just last week I made Flower Cupcakes, and now I'm enticing you to make these lovely little Easter cookies, or biscuits, depending on where you live.  It's springtime, we have to think spring!
Given what the weather's been like in places like the East Coast and the UK this past week, I understand if you're not getting that springtime "feeling" quite yet. I get it; I have lived in Scotland and Michigan, so I empathize with you. However, it's just a matter of time before the sun will be shining, and flowers will be bursting into bloom. These little floral beauties are perfect for your Easter festivities. Here's something fabulous: the fact that you can make these and decorate the tops, up to a week ahead of time. Then just sandwich them together with jam on the day you plan to eat them or gift them.
If you recall, last December I was an LA Times 2012 Top 10 Holiday Cookie Contest Winner with my Snow Cookies recipe. Well, these Springtime Cookies are made with that exact same recipe, and by adding a little color (if desired) to the icing, and instead of sprinkling coconut on the top cookie, I placed a flower before the icing dried. Aren't they lovely? How perfect are these for a baby or bridal shower? What about putting 4 in a little pastry box, tying on a beautiful pastel ribbon and giving them as a hostess gift, or just because you're a wonderful person who likes to surprise friends and family with a thoughtful gift for no reason?!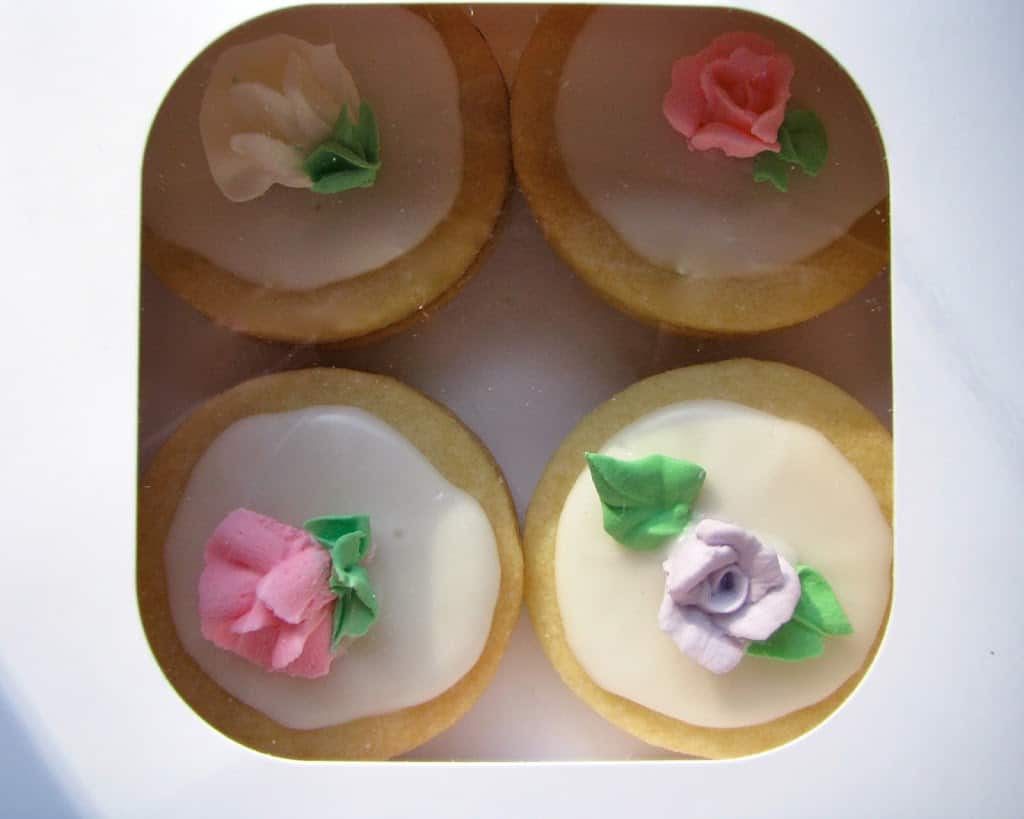 You can either make the little flowers with Royal Icing, as I did (future post!) or purchase ready-made decorative sugar flowers.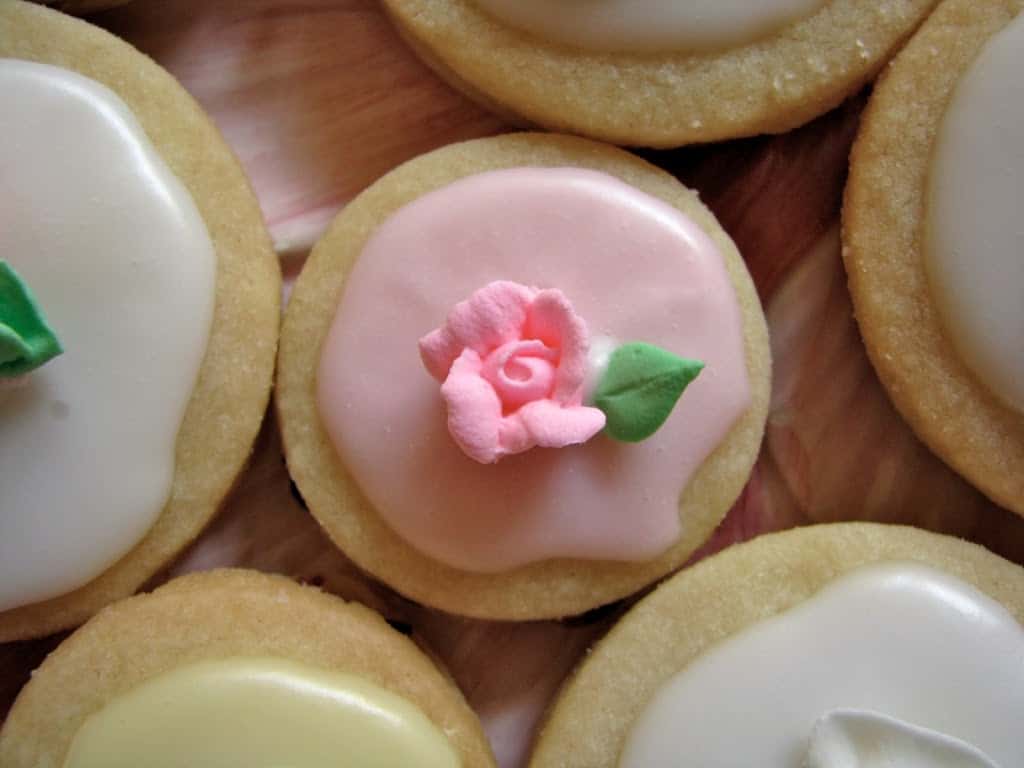 You can also use different shaped cookie cutters to make single cookies, and decorate them without the flowers on top.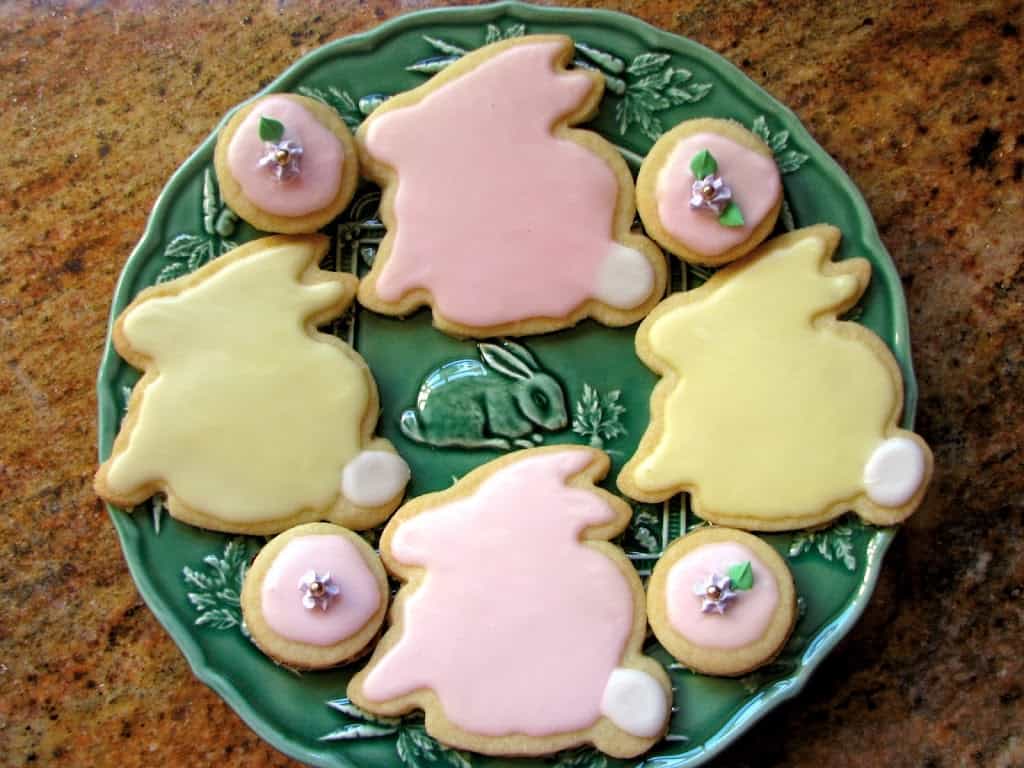 Regardless of how you decorate them, they will be delicious.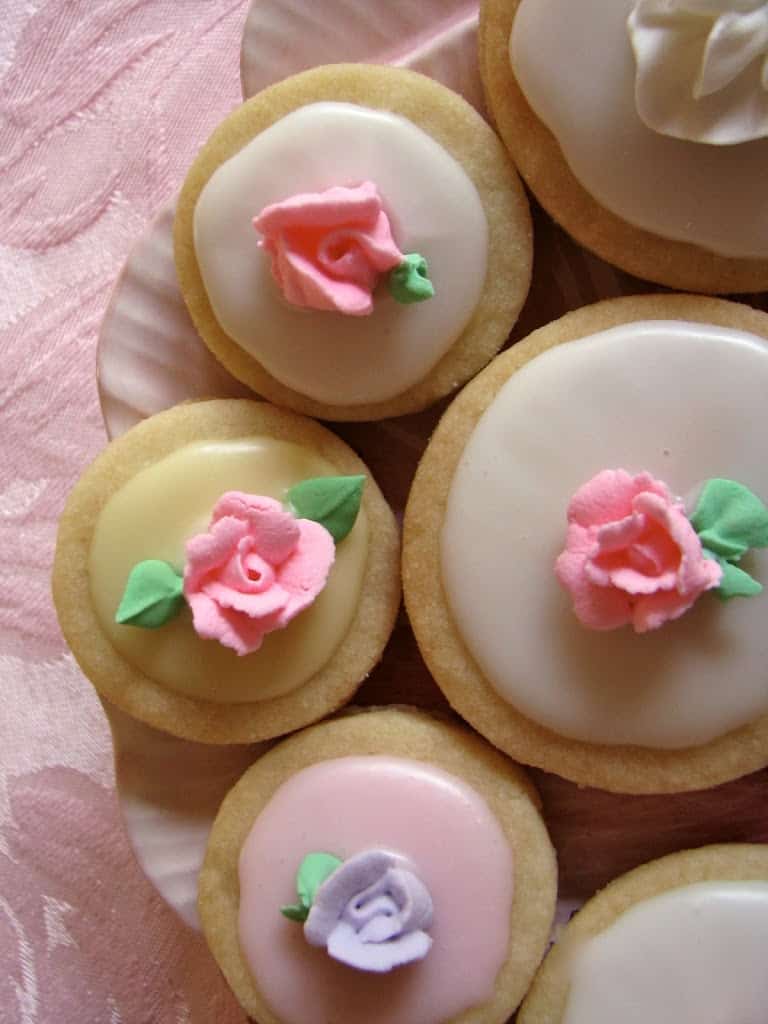 Here's the RECIPE to make…
Pretty, Pastel Springtime Easter Cookies