Bomarzo Monster Park in Viterbo is a little known garden of eerie sculptures and stonework. If you can visit, I would definitely recommend that you do!
After leaving la Civita di Bagnoregio, my mother and I drove about 40 minutes to the The Bomarzo Monster Park, or Bosco Sacro as it's called locally (Sacred Wood). Ever since seeing it in a magazine or online article (I don't recall which), I've wanted to visit.
As an Amazon Associate and Booking.com affiliate, I earn from qualifying purchases. I was not hosted at the Bomarzo Monster Park, I paid for our tickets.
The Bomarzo monster park was meant to be a shocking garden, not a pleasing one. Parco dei Mostri was meant to help a 16th century Italian Prince named Pier Francesco Orsini, deal with the loss of his wife. He wanted to shock and distress others to make them feel as he did in his mourning. The park is the only one of its kind in the world.
Bomarzo Monster Park (Parco dei Mostri)
Is there an entrance or parking fee?
There is an entrance fee (at this time €11 adults/€8 children), parking is free, and a map of the park is given when one buys the tickets, however, I will tell you that the park and map aren't very well organized. This will probably not come as a surprise to those of you who have already been to Italy, but we were "lost" more often than we knew where we were!
It wasn't a big deal as the park isn't that big, but it would have been nice to wander through in an organized fashion, rather than zig-zag all over and double back to where we'd already been.
There are a lot of statues, carvings, fountains, and more to see. Each one is named and numbered on the map, however, there are no names or numbers at each location in the park.
When I saw a worker and asked him about this, he rolled his eyes and explained that somehow the Italian government won't allow signs to be put next to each point of interest. Ugh. Moving on, you can see that the park is well manicured and taken care of.
However, this was not the case for hundreds of years! After the death of the prince, the gardens/wood was not cared for, and it all fell into disrepair. It wasn't until some notable figures visited in the 1900s, such as Salvador Dali, that anyone took notice again, and thankfully it was cleaned up and "brought back to life".
It's interesting to note that the architect/artist commissioned to create this unique park was Pirro Ligorio who actually worked on St. Peter's Basilica in Rome as well as Villa d'Este in Tivoli!
How long should I plan for visiting the Monster Park?
I would give a minimum of two hours for the park, but taken at a more leisurely rate, three would be even better.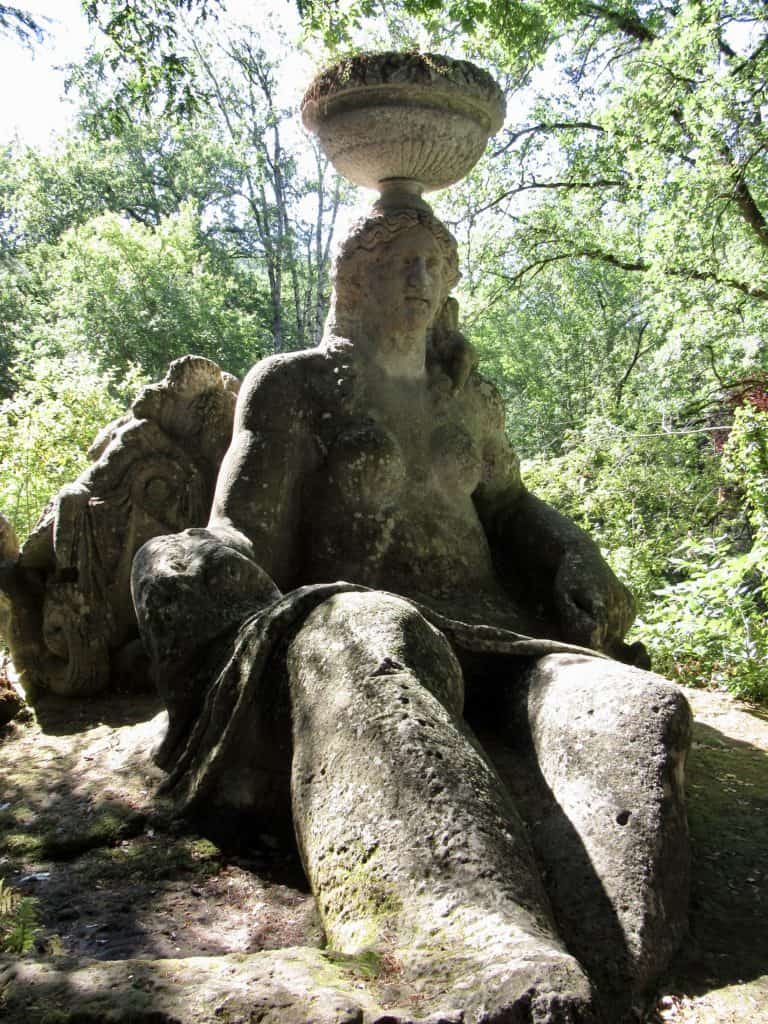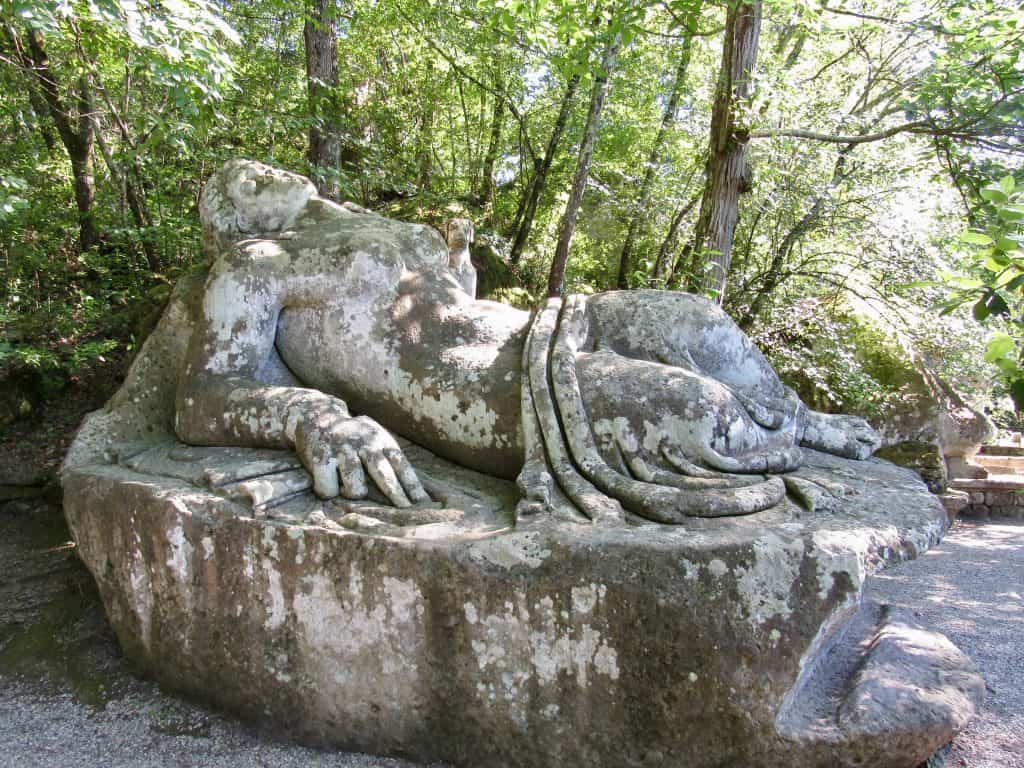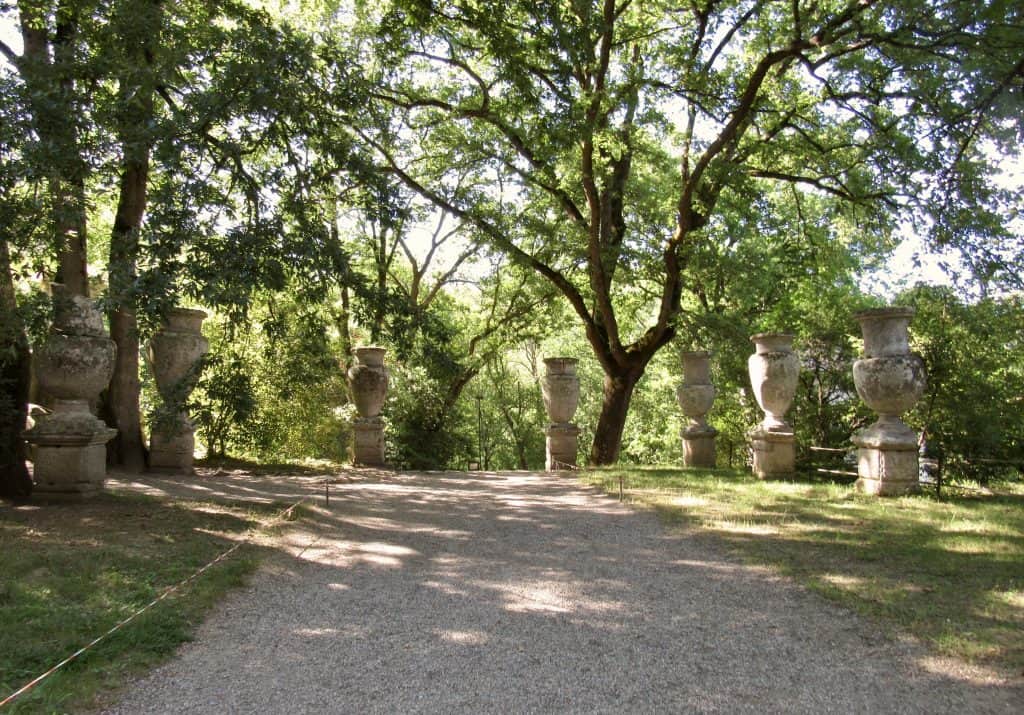 Is there anything I shouldn't miss?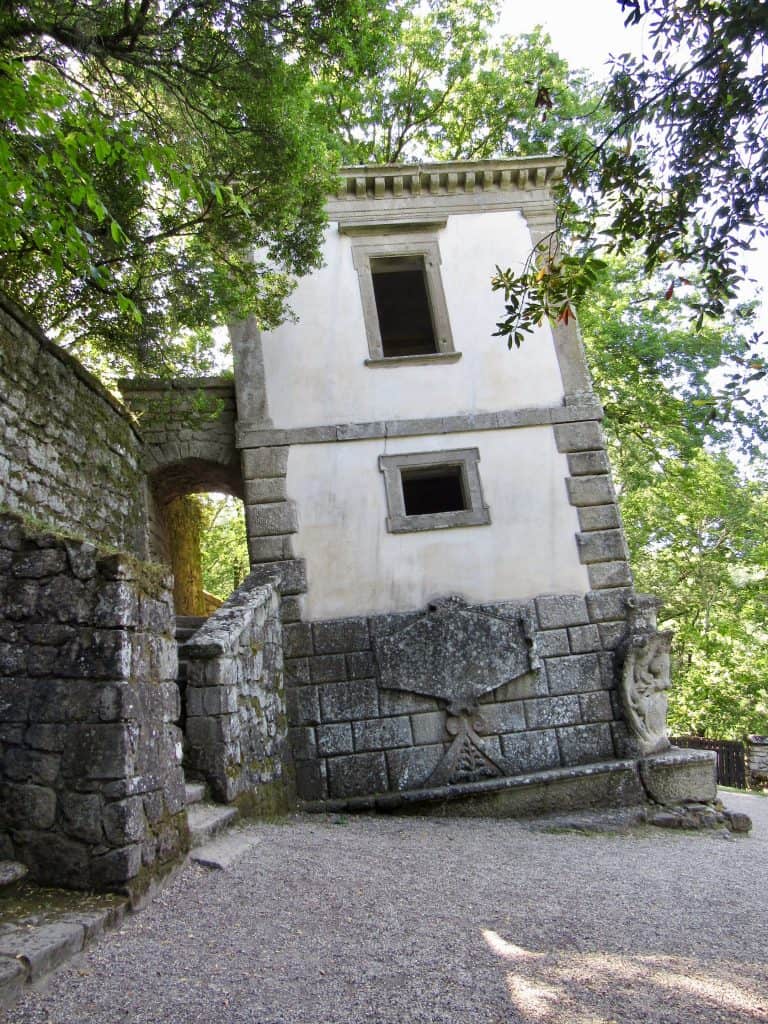 Besides the iconic monster with the screaming mouth that opens into a small room (first photo at the top) with the inscription that reads, "every thought leaves", I would recommend the tipsy house. There's really no rhyme or reason for the creatures and carvings, that can be distinguished in the park, although many scholars have tried. There are just bizarre pieces everywhere, and each one is quite unique.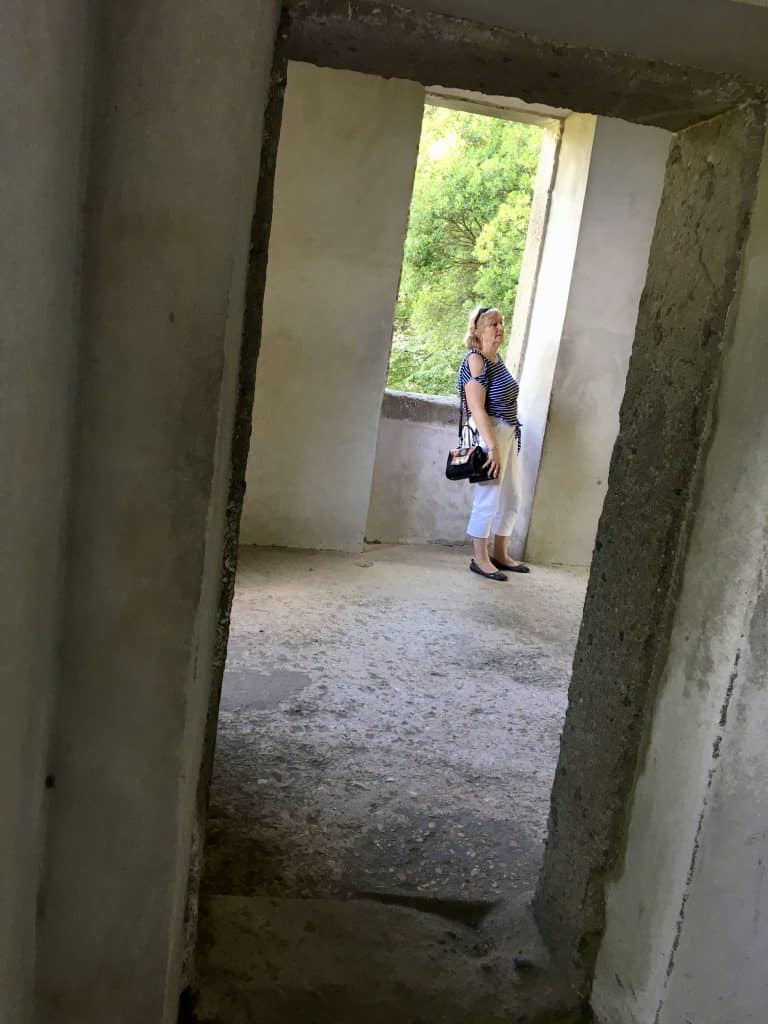 As you can see in the photos above, this is the tipsy house, as I call it. It is purposefully built at an angle. It's very deceiving as it doesn't look that crooked, but once inside, it's hard to walk normally. My mother actually ran into a wall, which was hilarious as she just couldn't avoid it!
I hope this entices you to visit as I know it will be a place that my mother and I will always remember.
For more information on visiting the Bomarzo Monster Park, click here.
Our next stop was an agriturismo for the night. It was a fabulous place, so I'll be sharing it with you in my next travel post!
Christina's Cucina is a participant in the Amazon Services LLC Associates Program, an affiliate advertising program designed to provide a means for sites to earn advertising fees by advertising and linking to Amazon.com.