Oke's Korean Cucumber Pickles are a standard Korean side dish, often served with Korean bbq as part of the banchan dishes.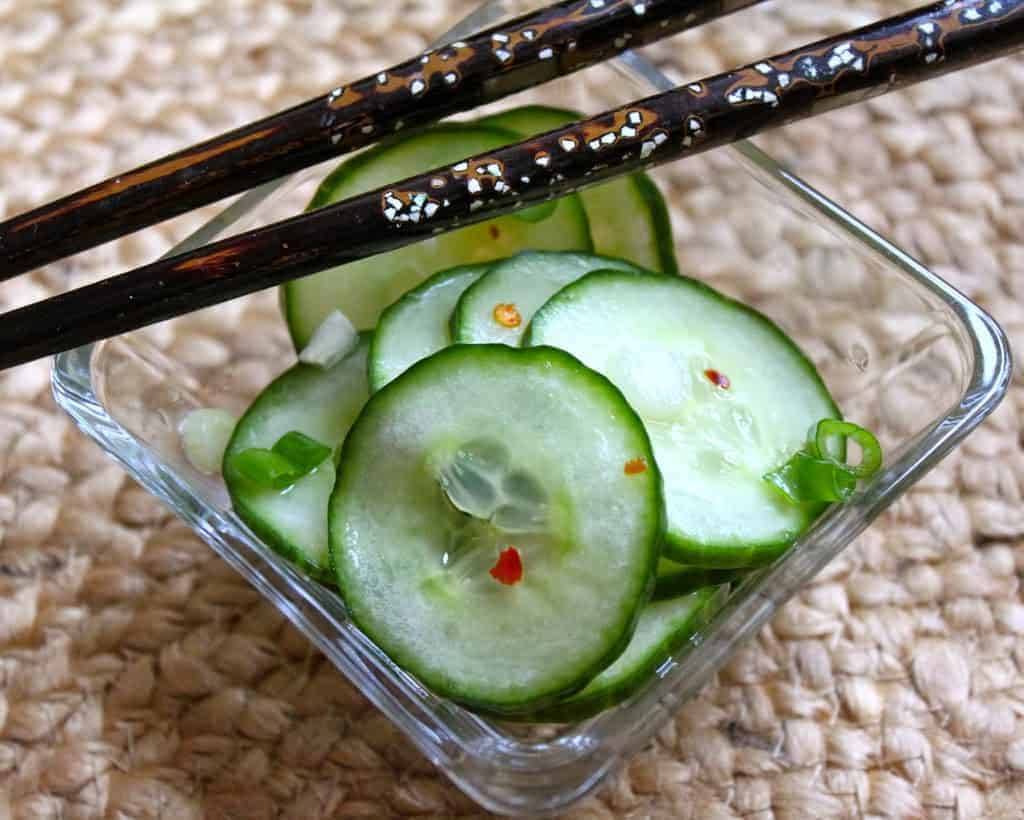 If you've been following my blog for some time, you'll remember my incredibly talented friend, Oke, who cooks the most delicious Korean food.
One of the things she often serves, when we go to her house for dinner, is Korean style cucumber pickles. They're not difficult to make, and are so crunchy and tasty, I could eat an entire bowlful! Here is her recipe for making Korean Cucumber Pickles (for October Unprocessed, substitute demerara sugar for the tiny bit of white sugar).
Oke's Korean Pickled Cucumbers
Ingredients
1 English cucumber, or 6 to 8 Persian or pickling cucumbers (according to your preference)
1/2 tsp Kosher salt
1/4 to 1/2 tsp sugar
about 1/2 cup rice vinegar
1 clove finely minced garlic
(optional-some ginger juice, press in a garlic press to extract the juice)
1 or 2 green onions, finely chopped
hot pepper, as desired
Slice cucumbers (I like to use an OXO mandoline and slice directly into a colander.) Sprinkle with a little Kosher salt (about 1/2 tsp) but don't make the cucumbers too salty.
Put a plate underneath the colander and set aside for about 2 hours (or for a more pickled cucumber dish, leave overnight).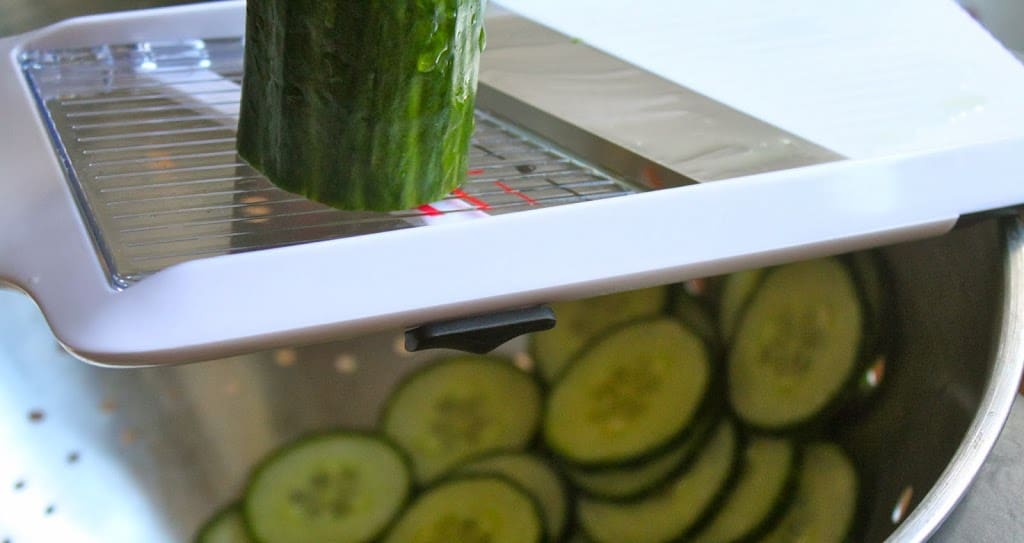 After the allotted time, taste a slice to see if it's too salty, and if so, squeeze them
a little in paper towels to remove some of the saltiness.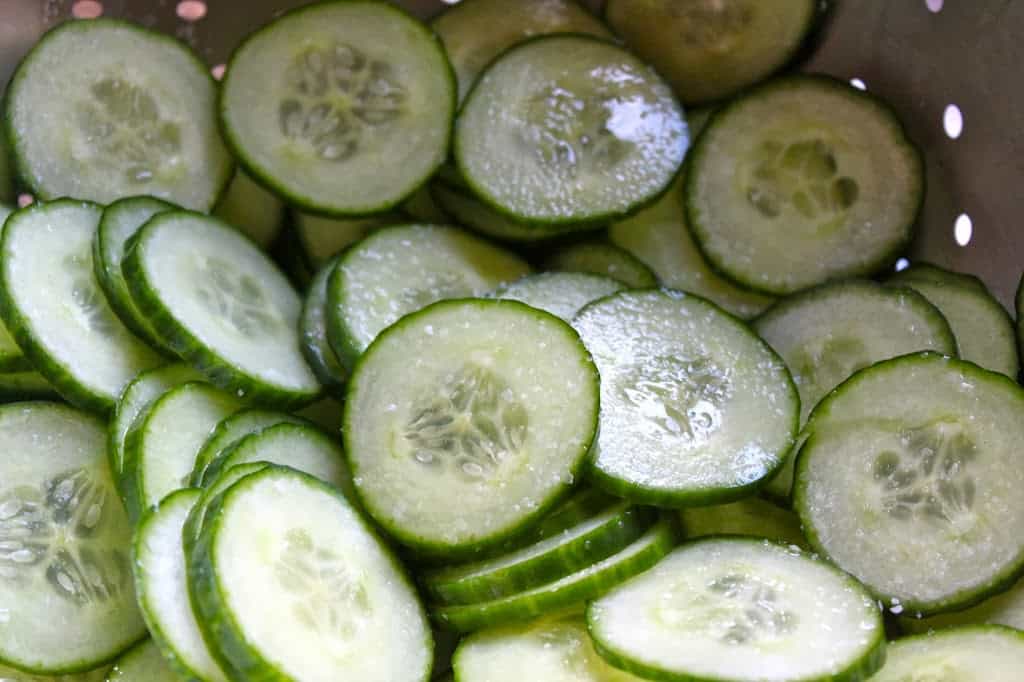 In a separate bowl, combine the sugar, rice vinegar, garlic, ginger juice (if using), green onions and hot pepper, to taste.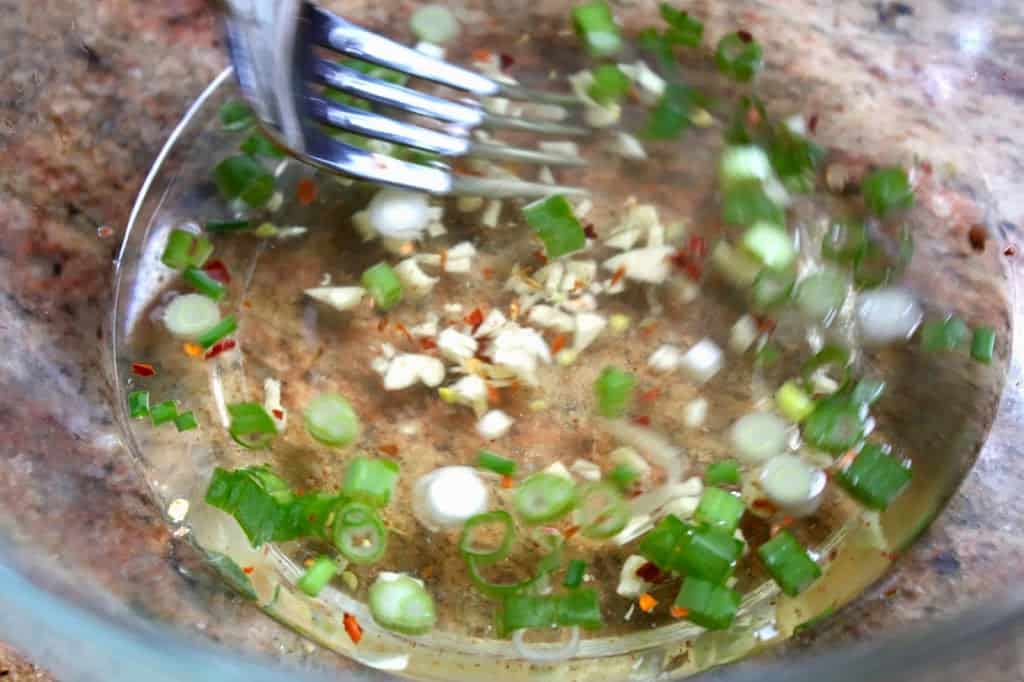 Add the cucumber slices to the mixture and mix well.
Refrigerate for at least an hour (for a fresh tasting side dish) or for up to a few days (more flavorful, and pickled flavor).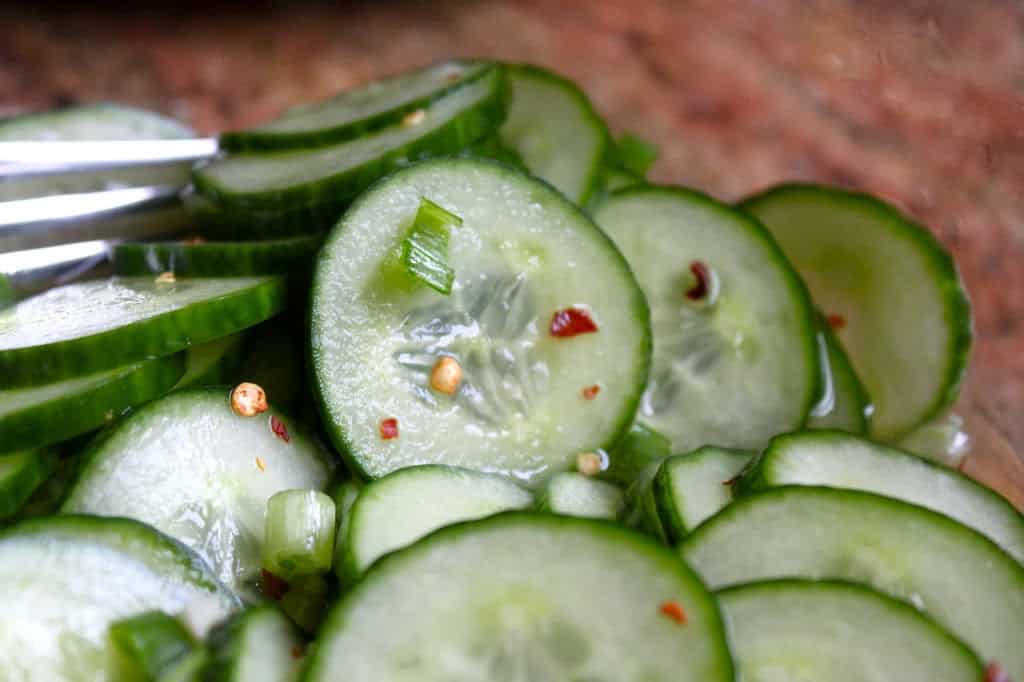 They're so GOOD!!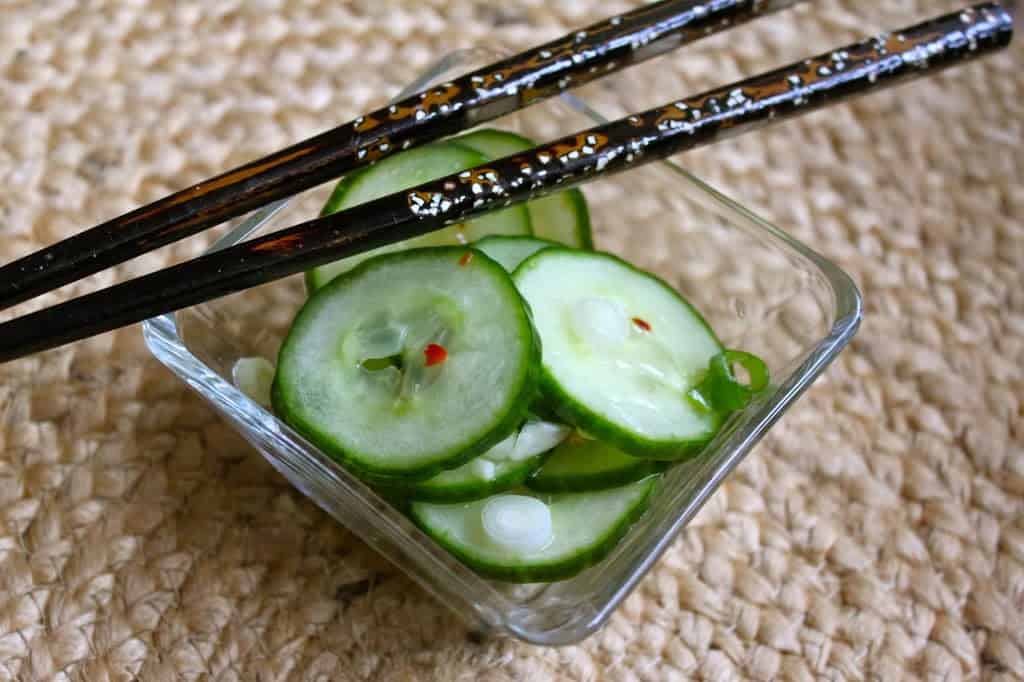 Don't miss another travel or recipe post; subscribe to my free subscription below!
I promise never to share or sell your information.