If you're not on my site for travel, you may be here because you want to learn to cook, and if you are–I am so happy! If you are a good and/or seasoned cook, I'm elated, because you probably like what you see, so thank you!
I love to cook, and it's always been easy for me because I started from such a young age and really enjoyed it, but that doesn't mean I don't understand what it's like not to be able to do something, or to try and fail.
As an Amazon Associate I earn from qualifying purchases.
I cannot sew to save my life: once, I made a camisole top and after walking out of a courtroom and getting in a car, both straps snapped! I was so glad it didn't happen a few minutes earlier! So I know how you feel when you follow a recipe and it doesn't turn out because this happens to me too!
I have designed my site to make it possible for anyone who wants to cook, to be able to turn out beautiful meals and dishes.
Step by step, simple instructions with lots of photos, aid in assuring that you will get good results.
However, there are a few rules to follow:
1. Quality of Ingredients is Key.
I give examples of quality ingredients, brand names, types of fruits/veg (e.g. organic Granny Smith apples) to use, so if you substitute a much inferior quality ingredient, the end result will be greatly inferior too.
Here are a few other examples: Kerrygold or Plugra Butter versus a generic brand, or worse yet, margarine. Canned or bottled tomatoes from Europe versus a brand like Hunt's (which to me, are inedible.) Real, organic whipping cream versus non-dairy whipped topping (yikes-no comparison). Really good quality pasta made in Italy versus any other US made pasta. One little change can make a huge difference in flavor and even texture; try some taste tests yourself if you don't believe me.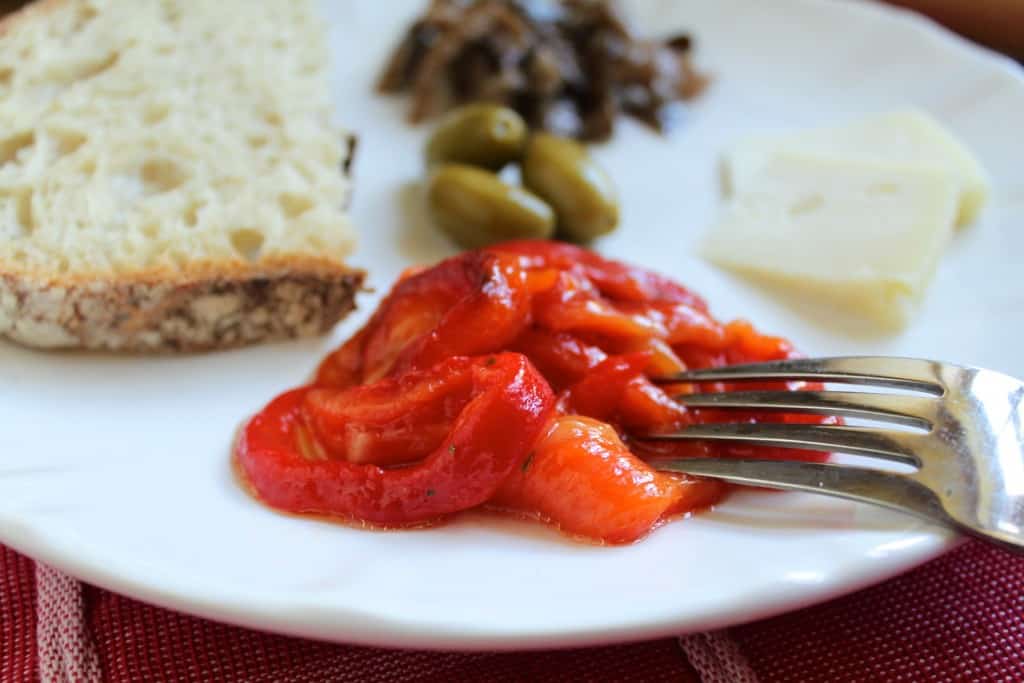 2. Use a Recipe from a Source that you Trust!
This is just as important as the quality of ingredients, so I cannot emphasize it enough. I won't say much about this here because I wrote all about why this is important in this post.
3. Stick to the Recipe the First Time.
If there's a huge pet peeve I have, it is when I read a recipe review on recipe sites, including my own, giving a one star review (1 on a scale from 1 to 5) stating something like:
"Made this recipe exactly as written, but substituted non-fat milk for the cream, used rice instead of pasta, added some basil, omitted the salt and it was TERRIBLE!" I swear I get these.
Edited June 2020: I've finally realized I need to delete these reviews. How can the cook review a recipe when they've just made up their own? It's like a judge hearing the trial next door and weighing in on the one in his/her courtroom that they didn't even hear.
Try the recipe just as written the very first time you make it. Whether it's from my blog, or another blog, La Cucina Italiana website, or a cookbook, just make it as written. If you check out this custard creams recipe, you'll note that I didn't use margarine from this old recipe, but butter–some substitutions are "no brainers.")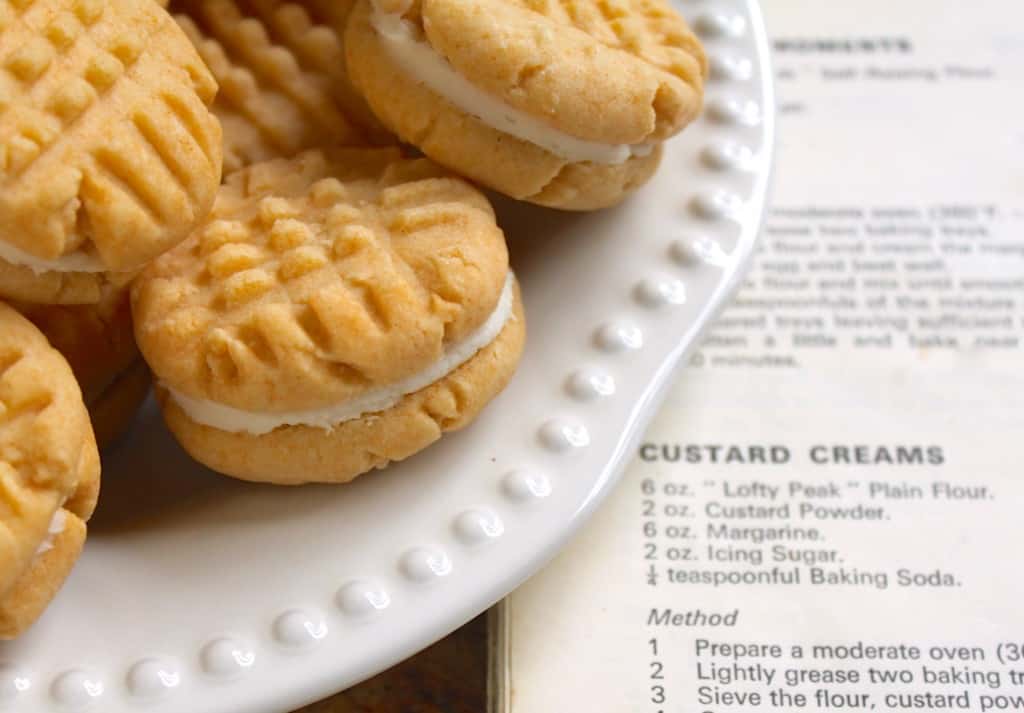 If it's a reputable site, these recipes have been tried and tested (more on that here.) At least I can assure you all of mine have been made in my kitchen, usually numerous times. If you feel that it was too sweet or salty, or you didn't like a non-critical ingredient, then make the changes the next time (naturally if there is an allergen in the recipe, you'd omit that the first time.)
4. Read the Entire Recipe all the Way Through before Starting.
I've been guilty of this one! There's nothing worse than starting to make something, then realizing you a.) don't have an ingredient which is necessary or b.) you've jumped the gun and have done something you shouldn't have because you didn't read the entire recipe first. Just take a minute and read through the whole thing first.
5. Don't forget the Salt!
I have found that many people think they aren't good cooks partly because they don't use enough salt. This is probably the foundation of kitchen basics in my book. Salt adds flavor, but unfortunately it gets a bad rap. This article explains it all. When you are using salt in home-cooking, you should realize that even if you oversalt your food, you are probably still only using a percentage of what you would be eating in processed or restaurant food. Have you seen some sodium contents on soup cans?
Here are some salt tips:
1. Buy some quality salt. For example, I use Kosher salt for most of my cooking, salting water for pasta, soups, salads, Koshering meats, etc. Kosher salt is "less salty" than regular table salt, so it will take some time to get used to how much to use. Then I use Maldon Sea Salt, or REAL SALT (brand) for use in uncooked dishes, and in the salt shaker. You wouldn't think it's true, but all salt tastes differently. Do your own taste tests and see which one you prefer. Americans don't put salt on their salad because the dressings are salty, but if you use plain oil and vinegar, you need salt, or your salad will taste "flat." As an added bonus, REAL SALT contains necessary minerals that other salts do not provide.
2. Use enough salt. Unless you have a medical reason not to use salt, especially if you start doing more home-cooking and eating less processed food and restaurant food, there's no reason to leave your food tasteless. If you are unsure how much to add, just add a little at a time, tasting for the right flavor. This is a skill which is acquired, so just keep at it and you'll learn, just like anything else.
6. Don't be Frugal at the Grocery Store.
Most people I know eat out…a lot. Even if it's fast food, it's not cheap nowadays, and on top of the expensive restaurant bill, there's a tip, but somehow they justify paying whatever the bill is. Yet, I've had those same people tell me they won't buy a certain item at the grocery store because it's too expensive. Maldon Sea Salt, for example is very expensive salt (about $10 for 8.5 oz) but it will change the way your food tastes, and isn't some overprocessed, bleached, chemical added salt, and it will also last a long time.
I have always had to watch our budget, used coupons whenever I could, but I would rather do without an item, rather than use an inferior or poor quality ingredient when it comes to cooking. Of course, this does not mean to say that if I can't afford the organic filet mignon, we're not eating meat.
Please do not misinterpret this to mean that I think you should splurge on the most expensive items when food shopping; that is not what I am saying at all. I just want people to think about not trying to save a few cents (pence) or a dollar (pound) here and there on their food budget for poor quality items, but to consider skipping that extra drink at the restaurant or a meal at McDonald's instead.

7. Have Some Basic Kitchen Equipment and Tools.
This doesn't mean you need to have every gadget for the kitchen, but you do need some kitchen basics. Such as:
a small set of pots and pans (doesn't have to be All-Clad, but I look for pots not made in China) and at least one non stick frying pan
a good set of sharp knives (3 will do, a paring, small butcher and bread knife to start)
kitchen shears are invaluable (I have 4!)
spatulas, a couple of wooden spoons, a ladle, large cooking spoon, tongs etc.
cutting board
grater, for cheese, vegetables etc.
whisk or hand mixer
immersion (stick) blender
kitchen scale
measuring cups/spoons
1 pint pyrex measuring jug
mixing bowls
bakeware: cookie sheet, cake tins, 8×8 pan etc. depending on how much you bake
Here's a post I did about some things I need to have in my kitchen~ click here.
Don't miss another travel or recipe post; sign up for my free subscription!
I promise never to share or sell your information.