My What a Life Tours review is simple: they are a trustworthy, top quality tour operator. I am so impressed by their professionalism, friendliness, and the caliber of the tours they offer. This is a company I have no qualms in highly recommending!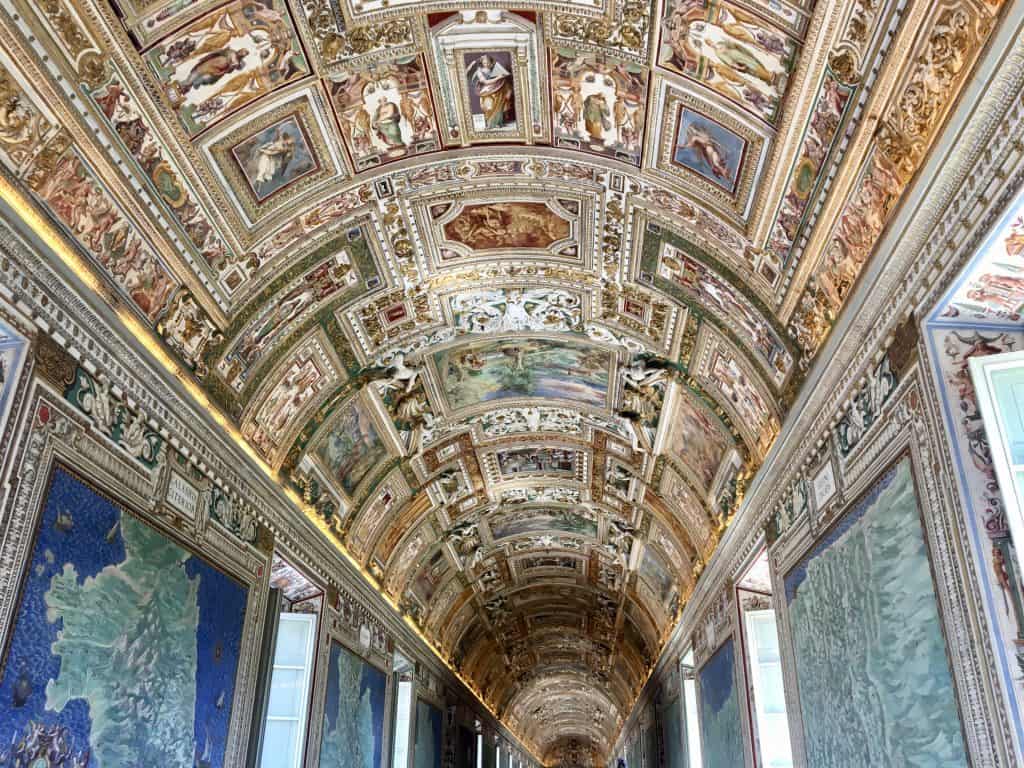 I don't know if you recall me writing about how many times I've gone to Rome, yet I have never managed to see the Sistine Chapel or visit the Vatican Museums? I've actually given friends and relatives tours of Rome's monuments, but never had time for the Sistine Chapel.
As an Amazon Associate I earn from qualifying purchases.
My mother and I were hosted as guests of What a Life Tours in exchange for a review. No terms were given regarding the review, and as always, all opinions are my own.
Giving up on trying to do it myself
I'd attempted to go to see the Sistine Chapel twice. My family and I stood in line in the rain for almost an hour before I went to investigate the length of that queue. Horrors! We were about eight wide and the line wrapped around about three street corners!
We left realizing that we would probably not even make it to the entrance before closing time. Even if we did, we'd have to rush through the museums and chapel with hundreds of other tourists. Ugh.
I finally realized that I needed professional help (don't take that the wrong way 😜) and so I contacted What a Life Tours in Rome.
When we were arranging a date, it just so happened that the day we would visit the Vatican was a Wednesday. So Pippa emailed me to ask if I'd like tickets for the Papal Audience that morning. If the pope is in town, he holds an audience in front of St Peter's each Wednesday.
Not all tours and tour guides are created equally
Let me back up for a minute to explain that my views on tours and tour guides has changed significantly in the past two years. If you feel like tours are not "your thing", I'm betting it's because you haven't experienced a quality guided tour.
Since I was a teenager, I used to see massive groups of tourists in larger cities following a guide with a flag, or umbrella, and think, "Ugh! That is definitely not for me." Well, it's still not for me. However, since taking my first AmaWaterways river cruise two years ago, I've completely changed my mind on tours.
The difference is which tour and tour guide you take. Just as I might say that I don't like a soft, mushy and tasteless apple, it doesn't mean all apples are bad. That was my mistake. The AmaWaterways tours and guides were all absolutely top-notch and changed my way of thinking about guided tours!
Mum and I learned so much more than we could ever have imagined when we toured cities and attractions. In fact, if it wasn't for the wonderful tour guides, we never would have appreciated the many places that we visited, as much as we did. We also noticed that the size of the competitors' tours from other cruise ships were significantly larger than our small groups.
The same applies to the most recent tours we had with Food Valley Tours in Emilia Romagna. Georgia and Daniela. As well as Marta from Castlexperience Tours in Barcelona.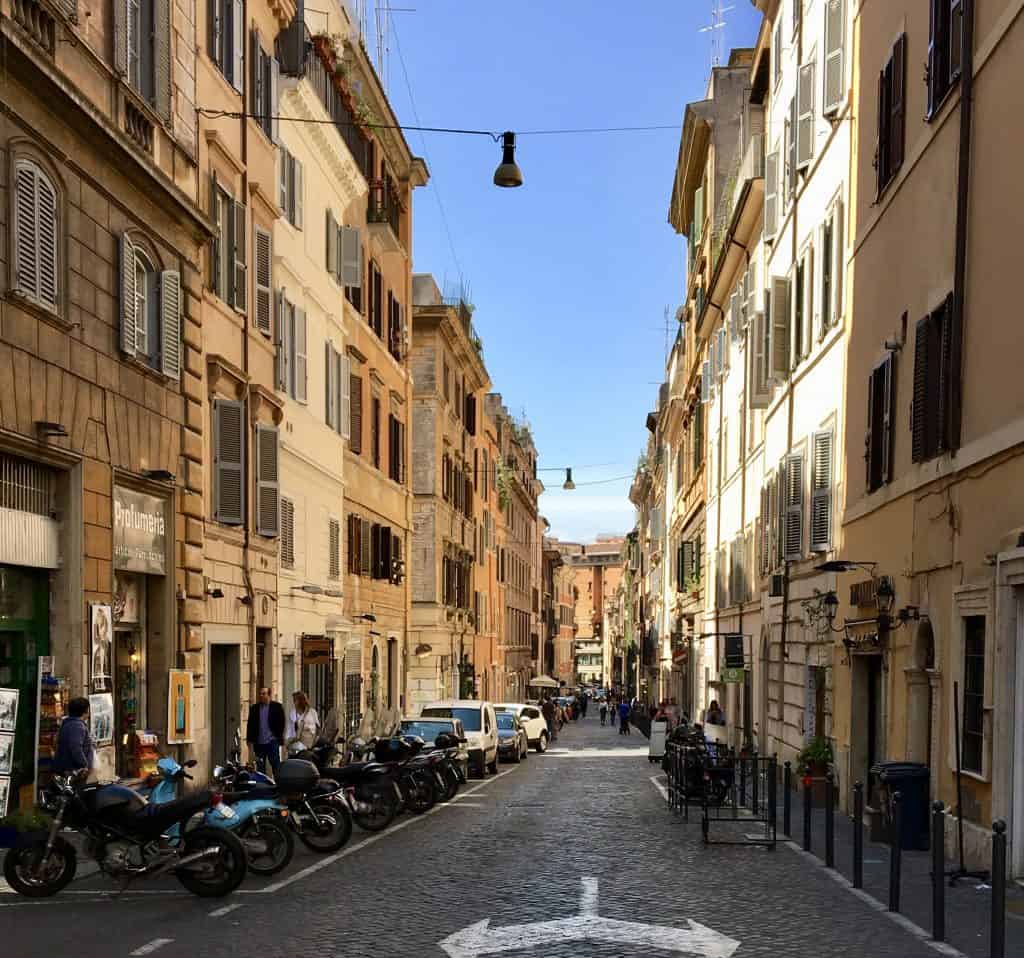 Our Day in Rome and myWhat a Life Tours Review
Mum and I were staying at The Britannia Hotel near the Termini Station which meant we had to take the Metro to get over to the Vatican area. It was only a 15 minute ride, but as I often do in London, I don't give myself enough extra time. We left from the Repubblica Metro station, and got off at Ottaviano. From there, it was only a five minute walk to What a Life Tours to pick up our Papal Audience tickets.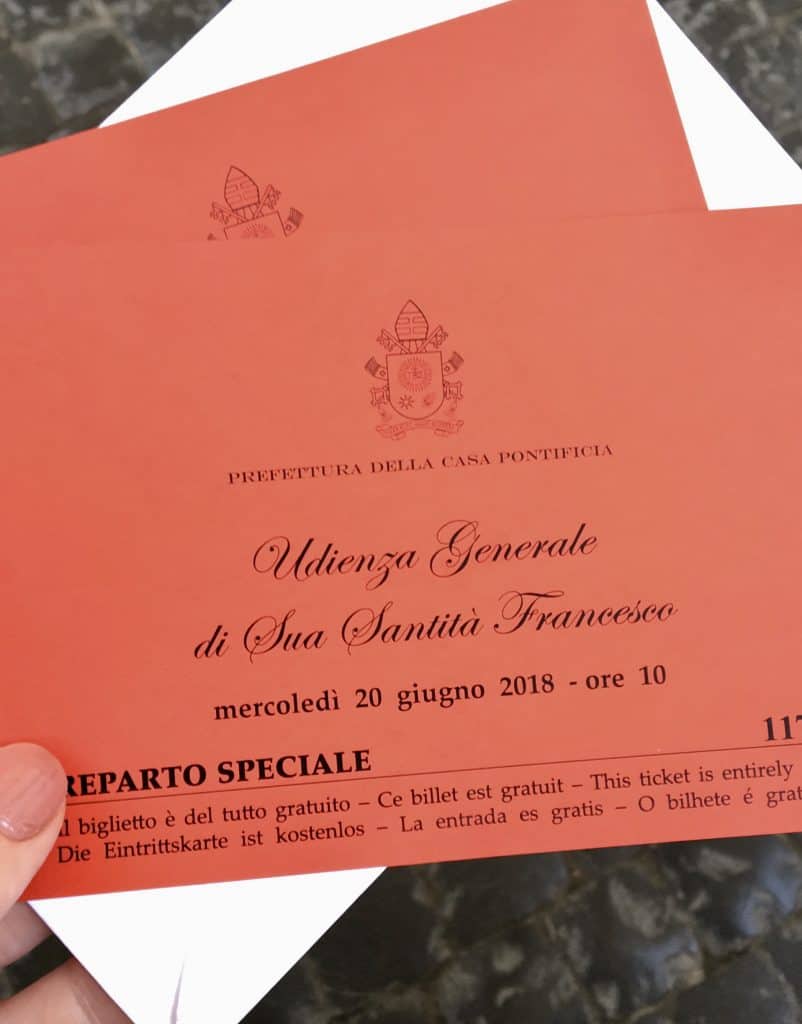 Once there, we met the lovely Pippa, who had been my email contact beforehand in arranging the tour. It's only a 2 minute walk to the Vatican Museums entrance, however it was 10 minutes to St. Peter's.
At this point, Mum and I still thought we were fine with time, even though we had to wait in a queue for security before going into Piazza San Pietro. (Hindsight: had we arrived when Pippa had advised us, it would have been perfect!)
The Papal Audience
We finally arrived at St. Peter's Square at about 9:40 am only to realize that security had closed off access for us to get to our seats. This is because Pope Francis was already being driven around the crowds! (The Papal Audience begins at 10 am each Wednesday.) We kept hearing cheers ring out, but couldn't see the Pope.
Mum and I just didn't know where to go to get a view of Pope Francis. The cheering kept getting closer, until all of a sudden, Pope Francis stopped right in front of us! Now I have to show off my photos and video.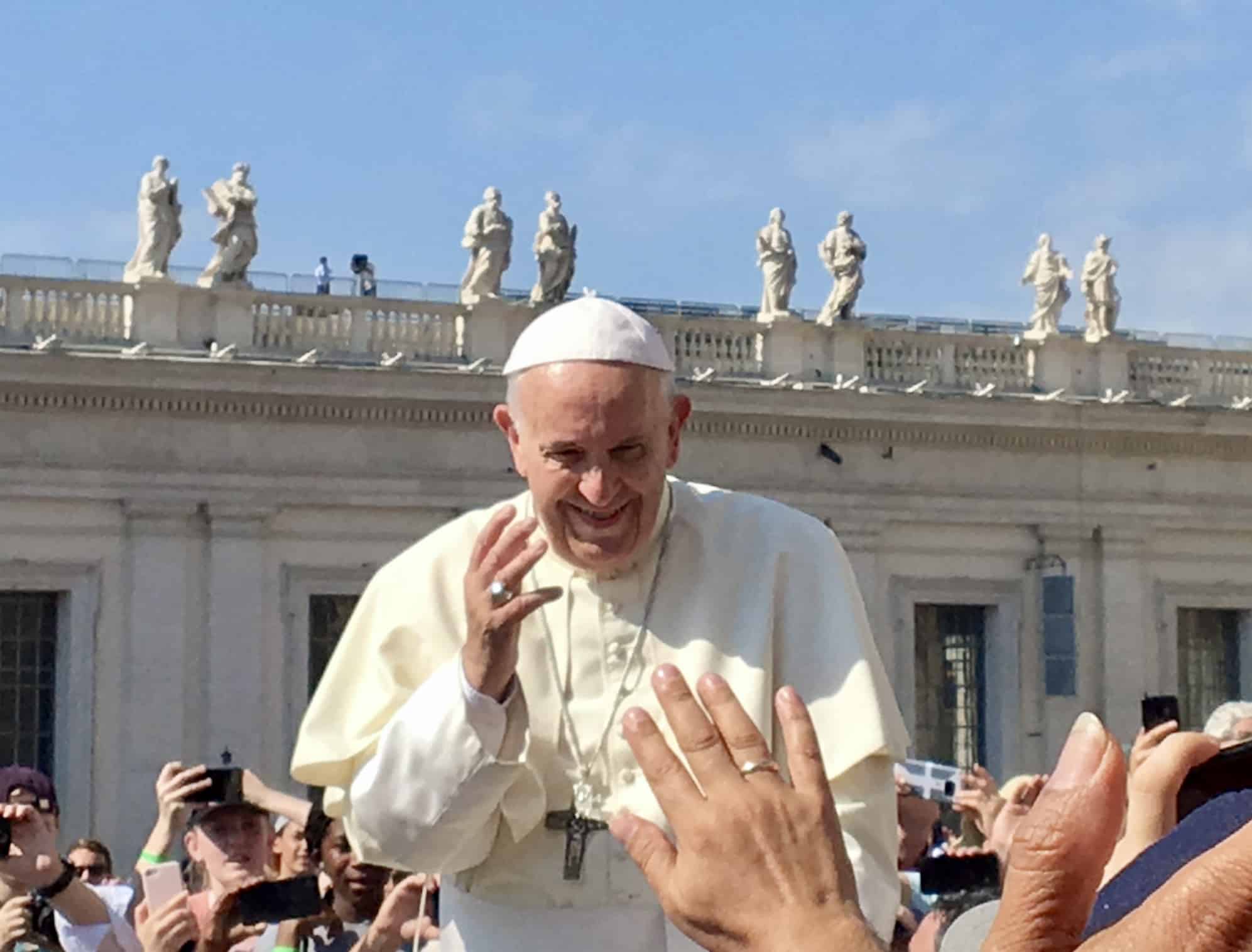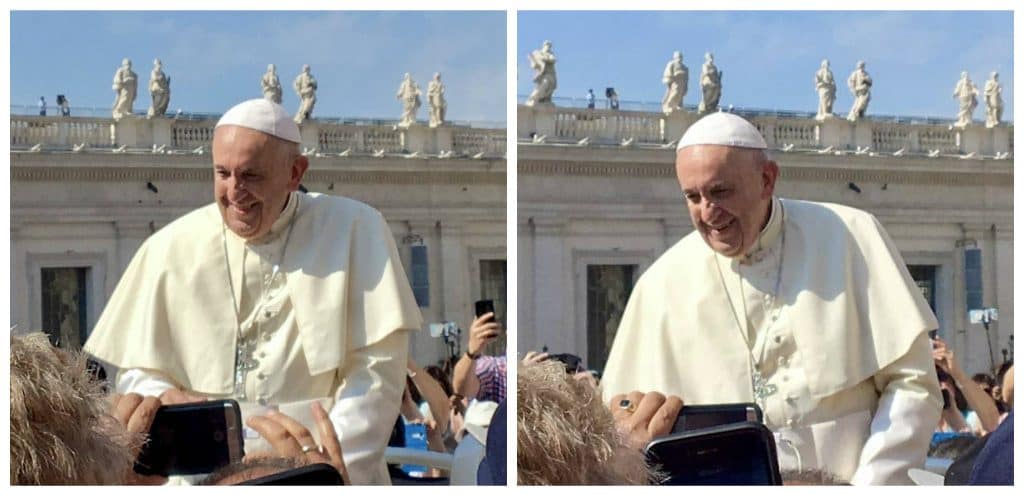 It was an awesome experience to see him up close and in person! Mum was ecstatic and I was happy that she was able to see him, too. He greeted lots of people in the crowd and of course, kissed the babies!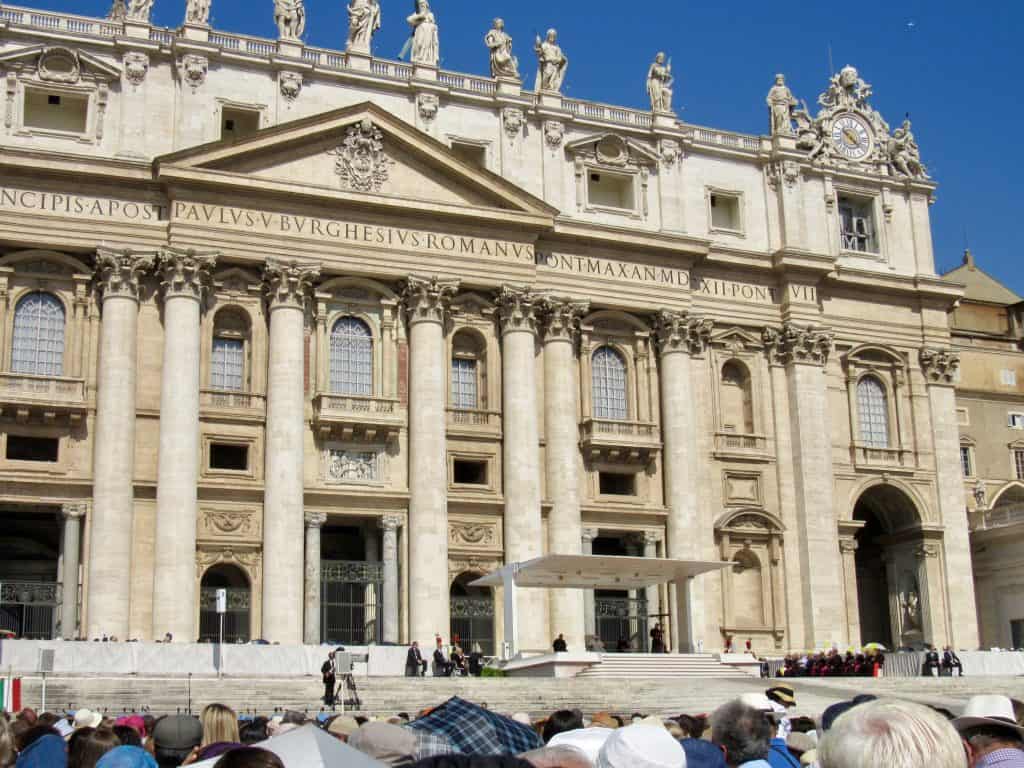 Once he went past, the guards opened the area up to visitors again and we were then able to go to our seating area. So in the end, we didn't miss a thing, but if you go, do plan to arrive by 9 am. You can get a better seat the earlier you arrive, also.
During the audience, the Pope spoke, as did others, in many different languages, including English. The most surprising part was that circus performers were there to perform for the Pope!
Another tip: if you plan to go during summer, be sure to bring a hat and wear something that covers your entire back, neck and arms as the sun was extremely hot (the sun will be behind you). Also, it's not necessary to have tickets, but you will be able to get closer access with them. (Tips for visiting Rome from The Travelbunny.)
After the Papal Audience, we had over two hours before our What a Life Tours tour of the Sistine Chapel etc. the perfect amount of time for a lovely lunch! But not before Mum had her photo taken with some nuns. She loves nuns!
I asked two security guards where they would recommend for two ladies who want authentic Italian/Roman cuisine. We were directed to go across the Tiber River to an area nearby which apparently had less "touristy" cuisine.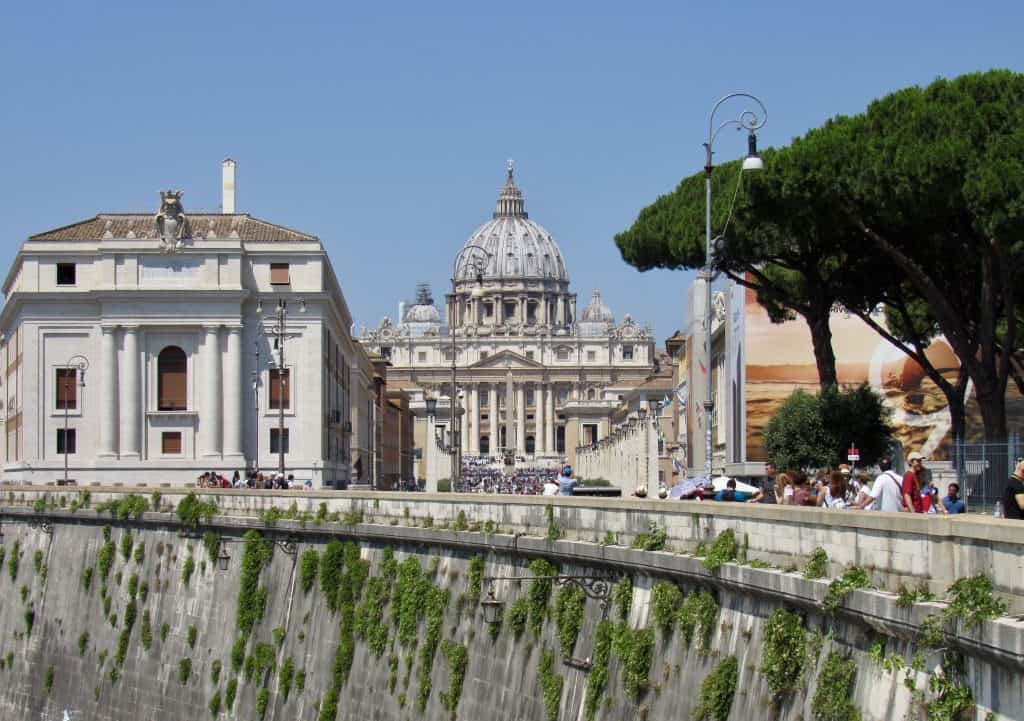 We walked by Castel Sant'Angelo and then started our hunt.
Lunch at Antica Trattoria Polese
After walking around the area for about 20 minutes, we hit the jackpot. Hidden away off one of the main streets, we found Antica Trattoria Polese. We only looked at the menu briefly, and were convinced to sit down after being enticed by the owner (or manager) who said his name was Billy!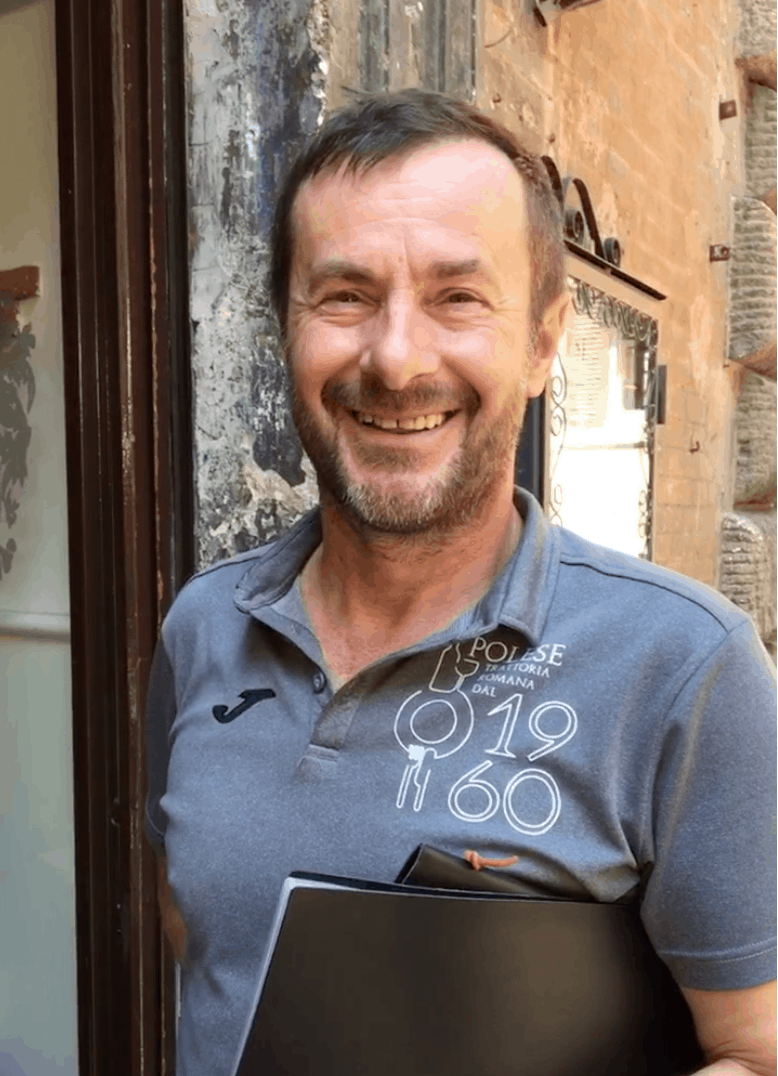 He was very engaging and funny! Not to mention there were many things on the menu that sounded fantastic.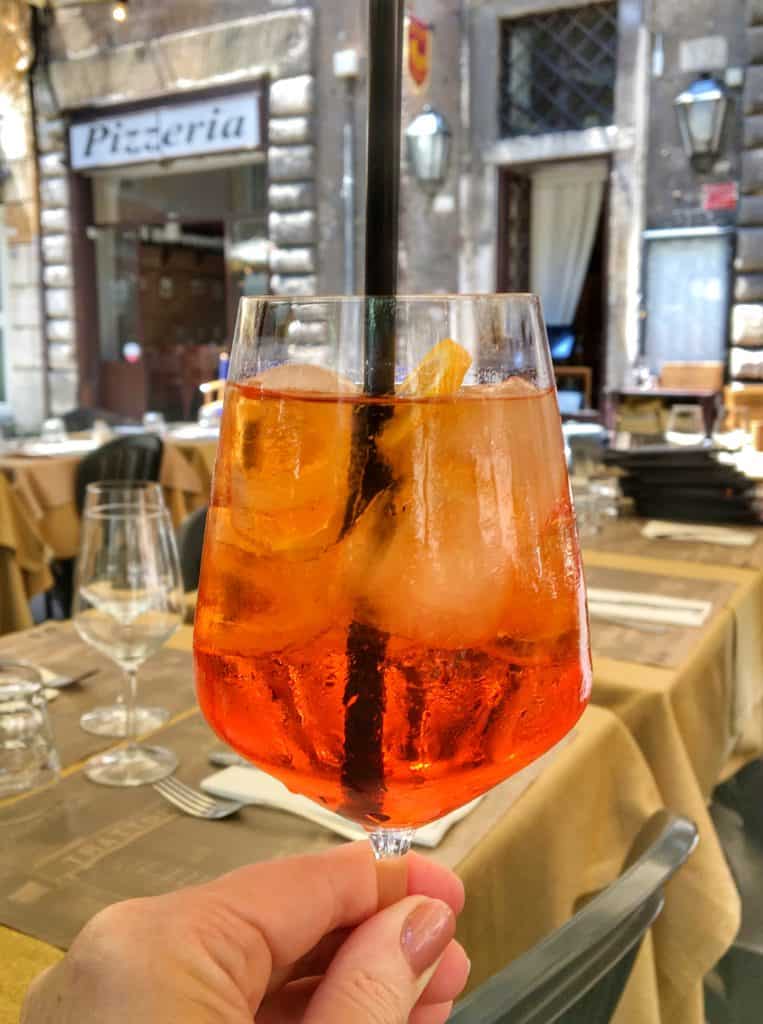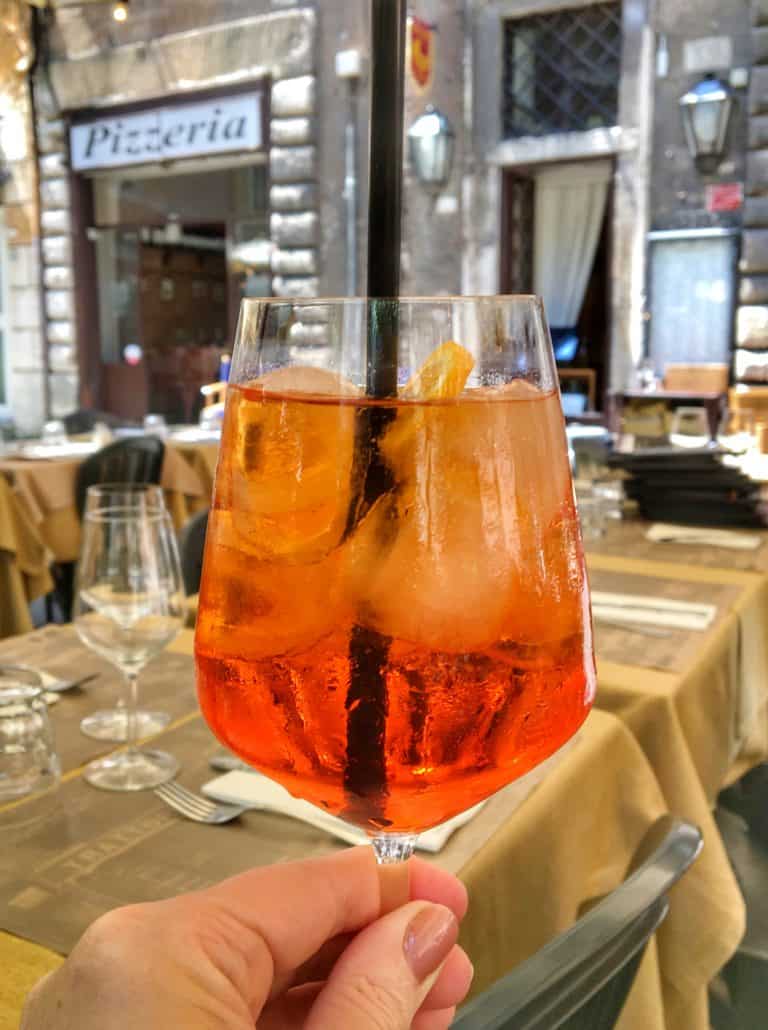 I took advantage of an opportunity to have an Aperol Spritz, and then we ordered. We decided to go with two different pastas and share both of them.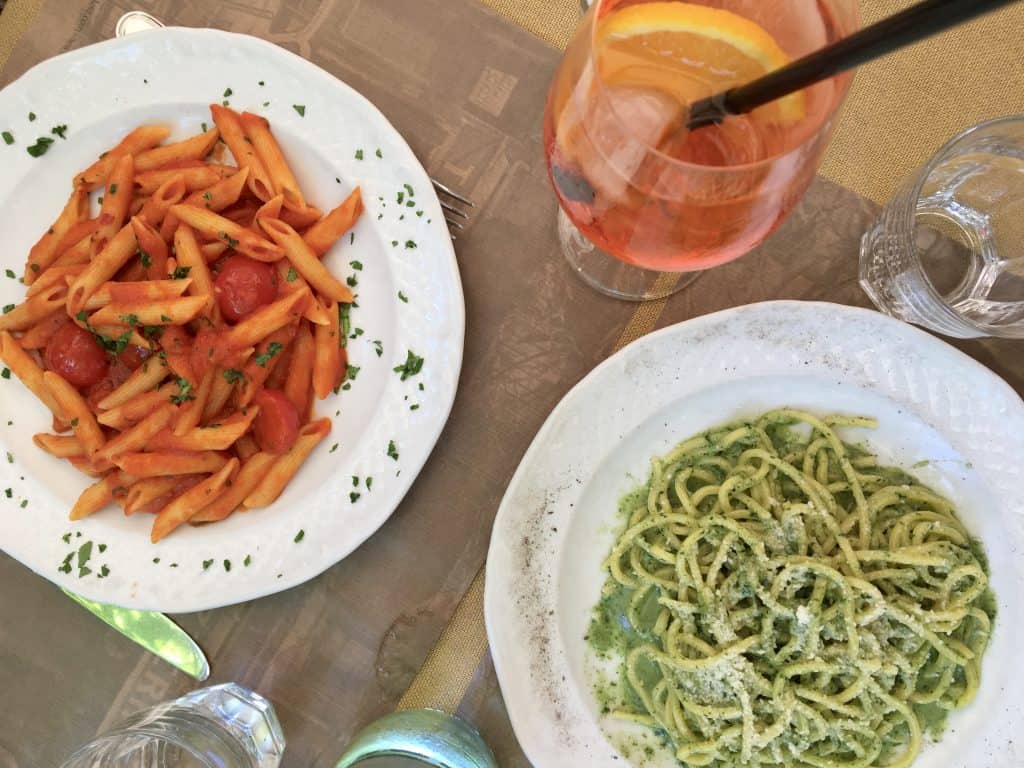 Our choices were penne all'arrabiata and tonnarelli cacio, pepe e cicoria. Tonnarelli is like spaghetti alla chitarra, and the sauce was made with cheese, pepper and chicory. It was absolutely phenomenal and I'm going to have a recipe coming up soon!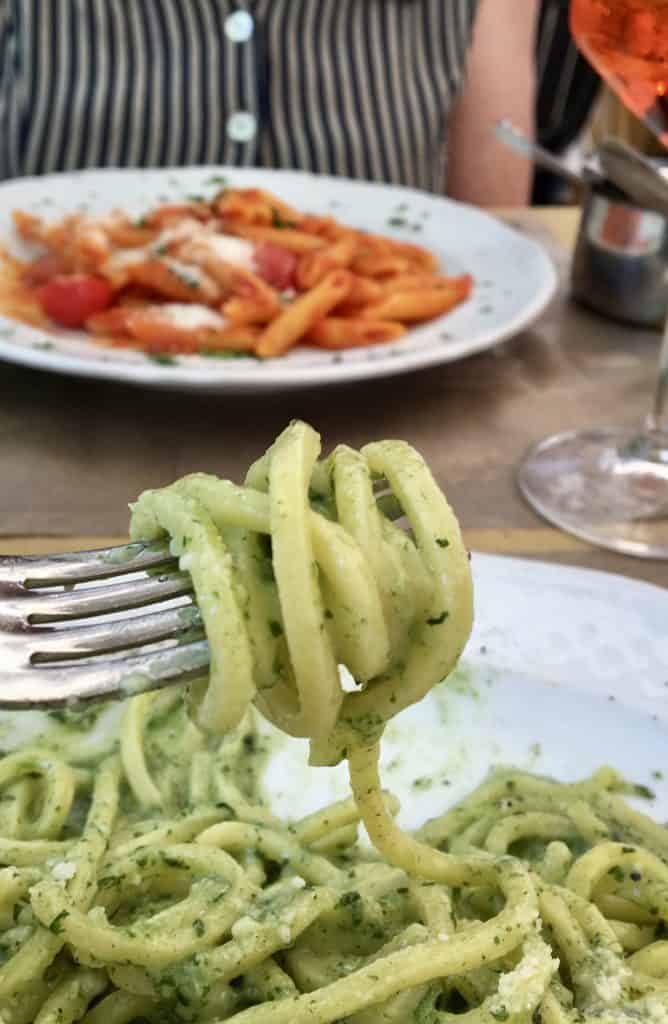 Both dishes were marvelous; we were completely satisfied and very happy! We had such a wonderful lunch here, I totally recommend Antica Trattoria Polese and I honestly can't wait to return.
Mum and I had a leisurely walk back to What a Life Tours for our afternoon guided tour.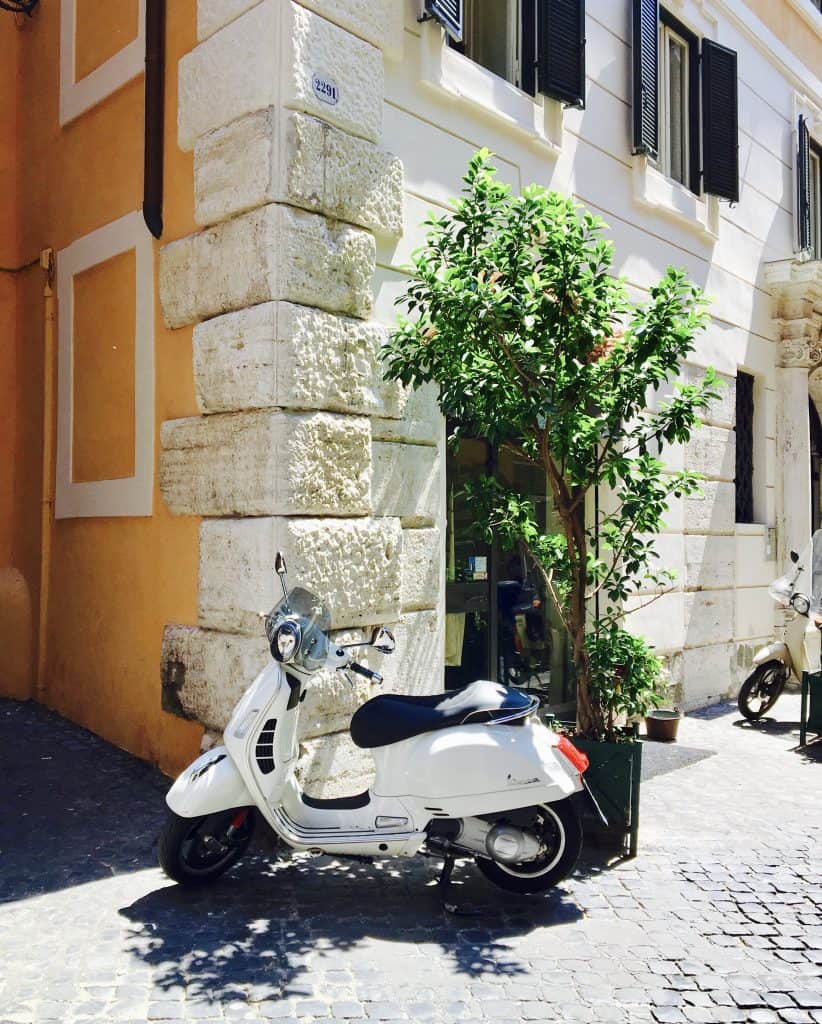 Sistine Chapel and Vatican Museum Tour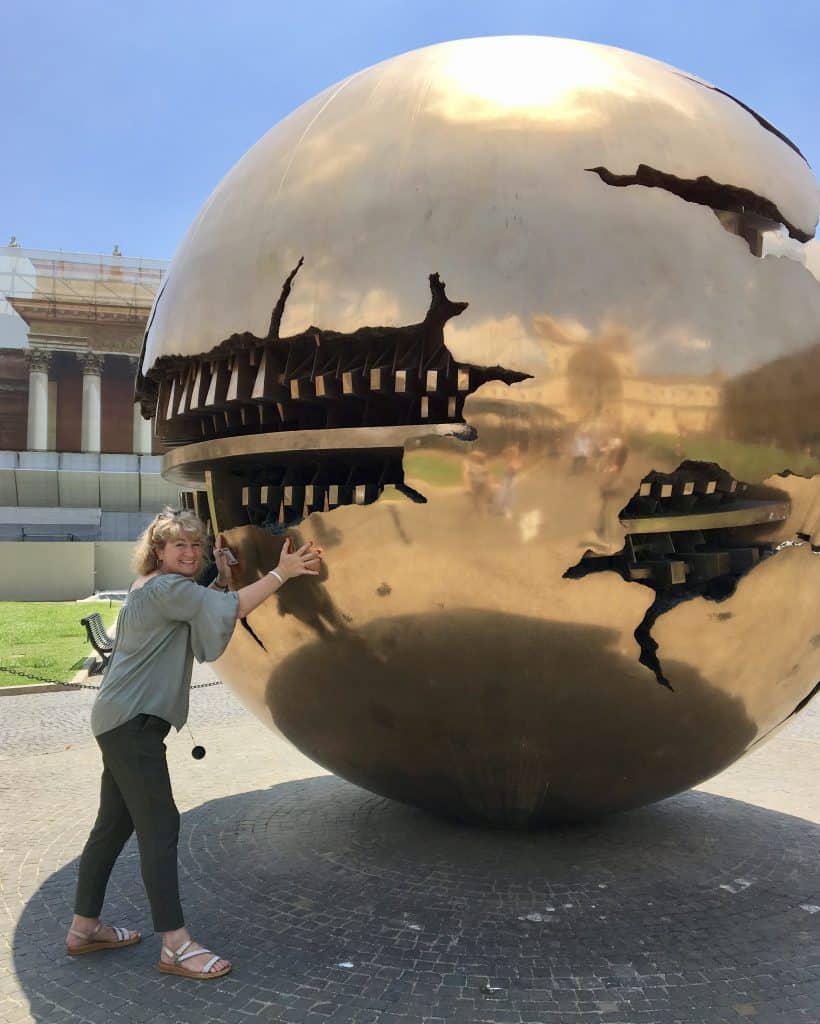 To give you my What a Life Tours review, I'll share some photos and describe the main parts of the tour, but understand that we saw so much more than I could ever relate. There were also places where photo taking is prohibited (unfortunately, the Sistine Chapel is one of them).
At the What a Life Tours office, we met owner, Joseph and other staff who were all so lovely. We were introduced to Carlotta, who was to be our tour guide for the afternoon.
It was a two minute walk to the Vatican Museums entrance. All I can say is thank goodness we didn't have to stand in any of the queues! And remember those huge tours with a person with a little flag? This is just one of them.
I was also extremely happy that Carlotta was there to navigate for us as there was a sea of people in the entry area when we arrived. There is no limit on entrants, so high season can be very crazy inside the museums.
Vatican Museum Courtyard
The first place we went was the Vatican Museum courtyard where we saw the Pomodoro sculpture of the globes.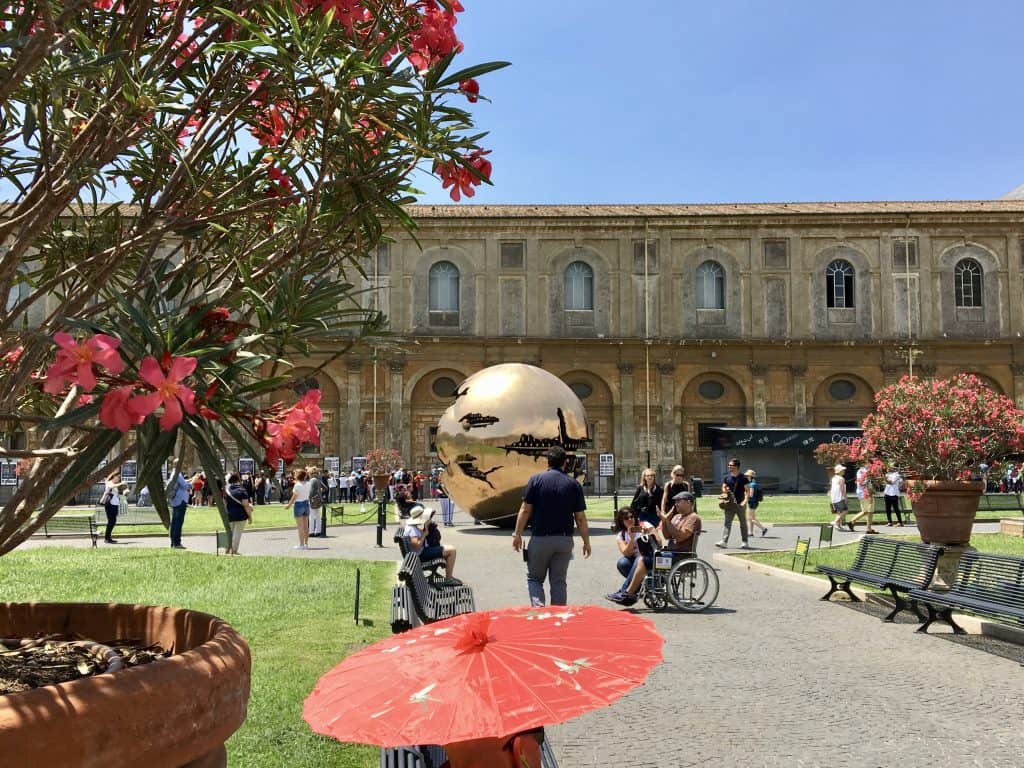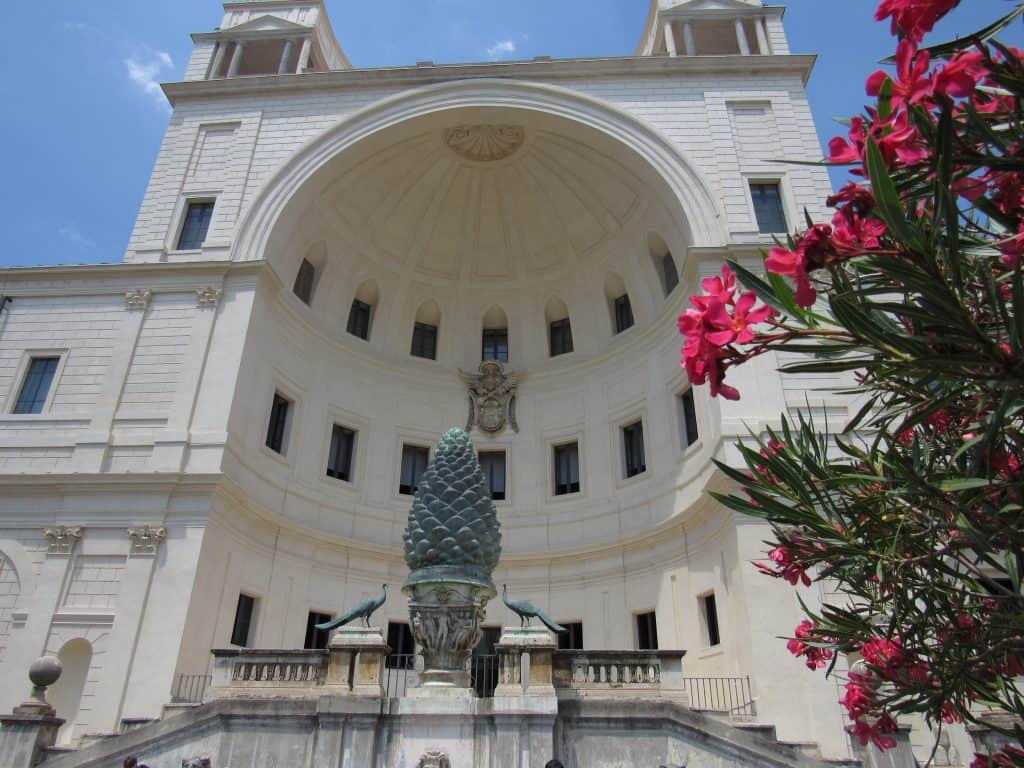 Carlotta explained that the Vatican Museums were created by Pope Julius II in the early 16th century, and gave us a lot of background on how it grew. Soon we were inside the first part of the museums. Here, you can see the beautiful ceilings, but also how packed the museum was.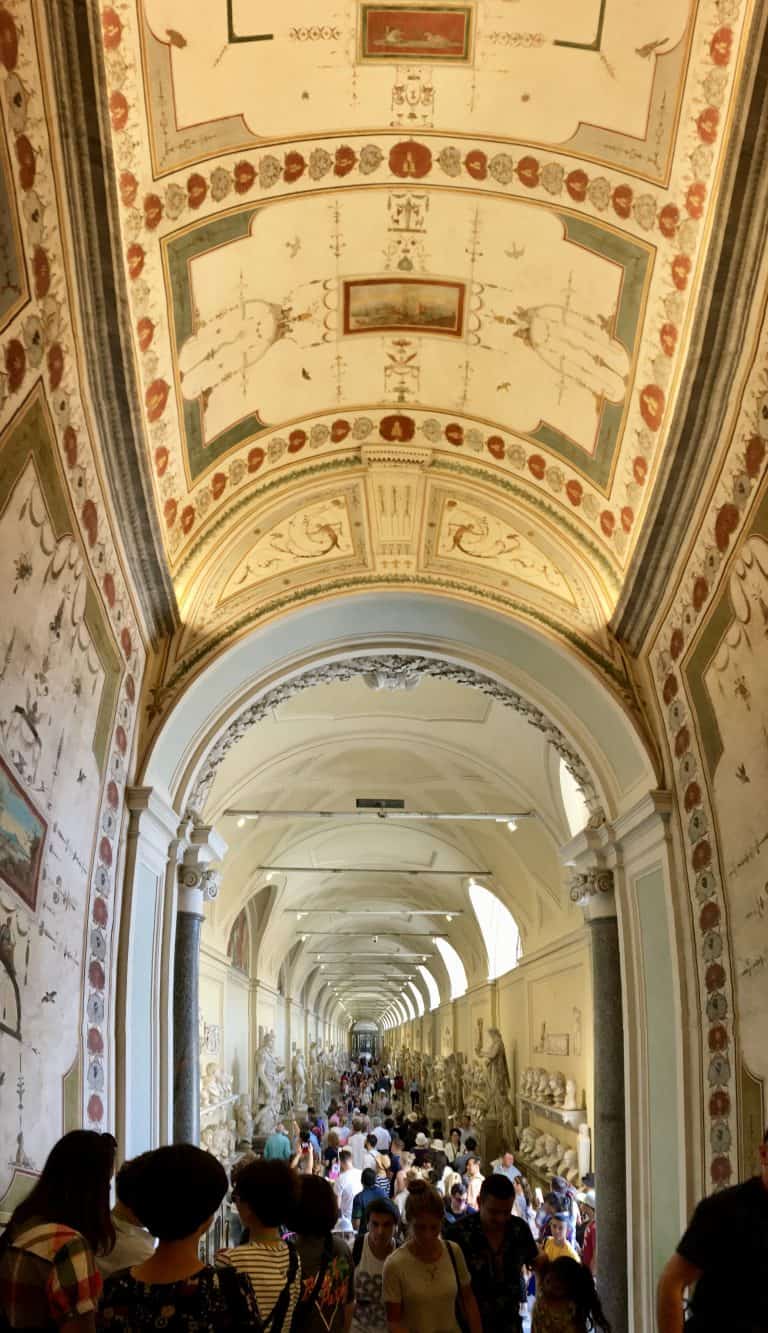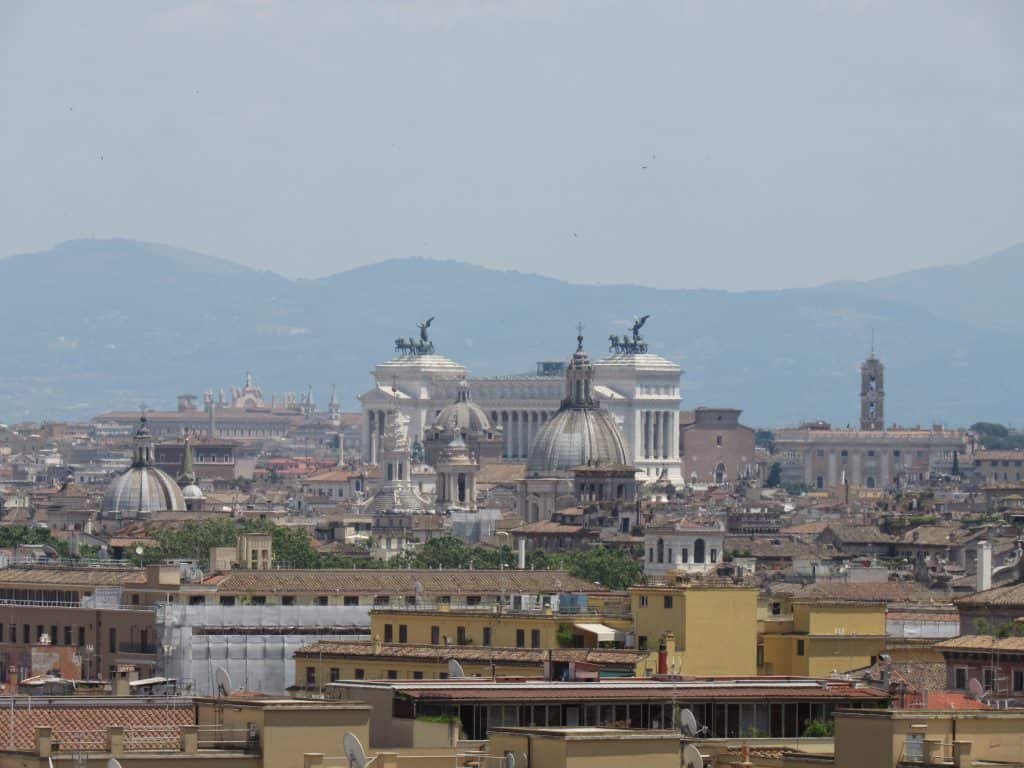 There was so much to see, but Carlotta made sure that we didn't miss the highlights.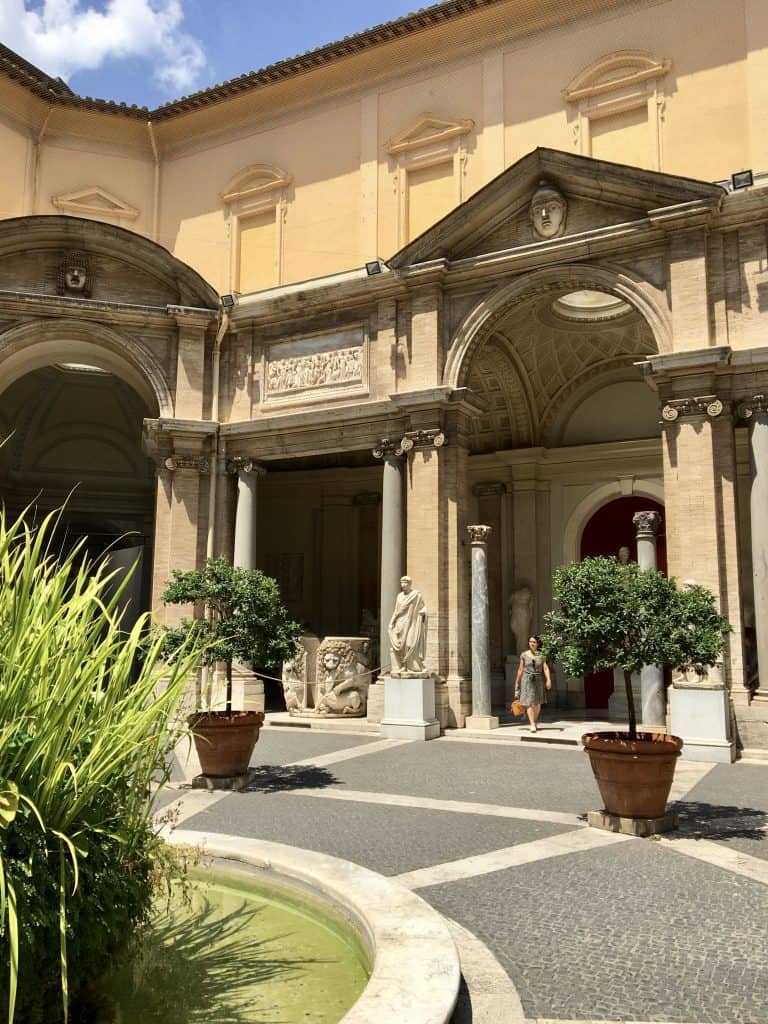 Such as the statue of Laocoön. I had no idea it was such an important statue, but the history behind it is fascinating, not to mention the approximate date of its creation: 40-30 BC.
And the Belvedere Torso. Pope Julius II wanted Michelangelo to complete the statue, but he refused, saying it was too beautiful. Instead he used it as inspiration for other sculptures.
The Museums were like a maze, and the rooms and ceilings were mesmerizing. Mum and I didn't have to worry about looking at a map, or wondering if we were going in the right direction. We could focus on taking in all the amazing artwork.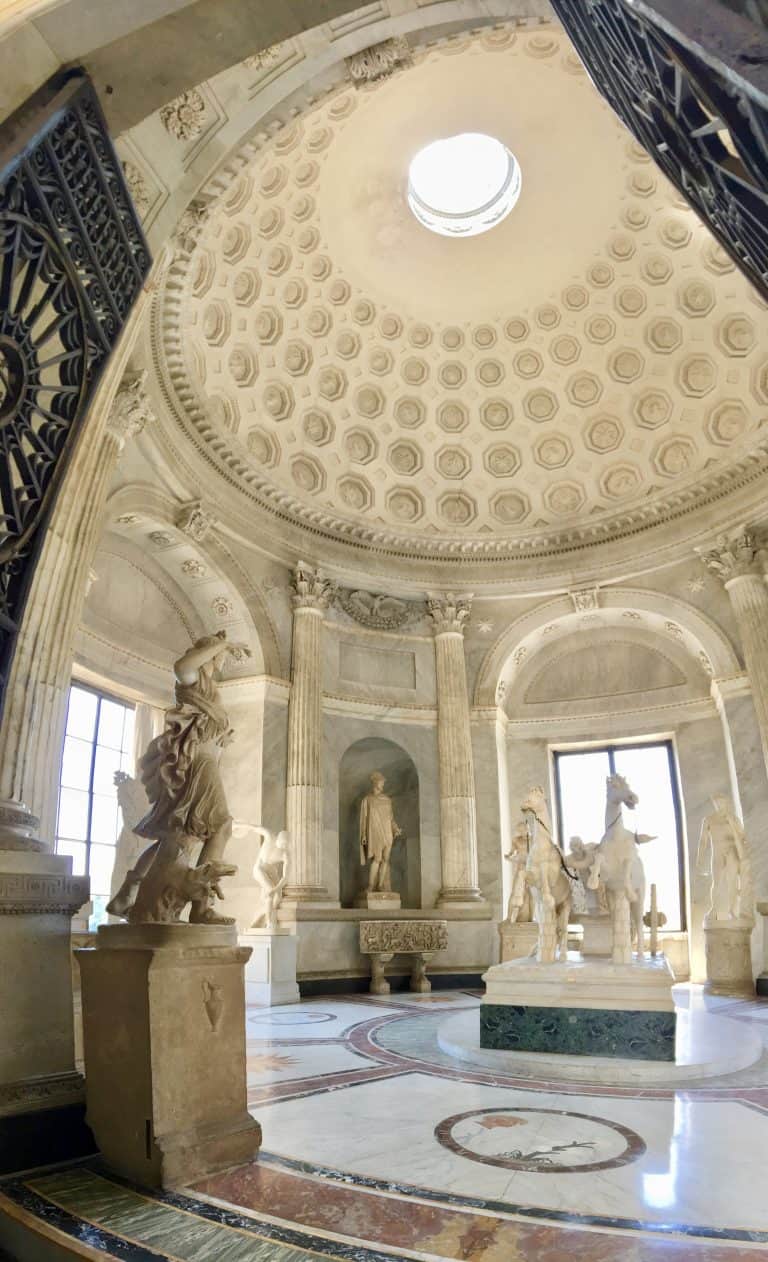 Even then it was overwhelming!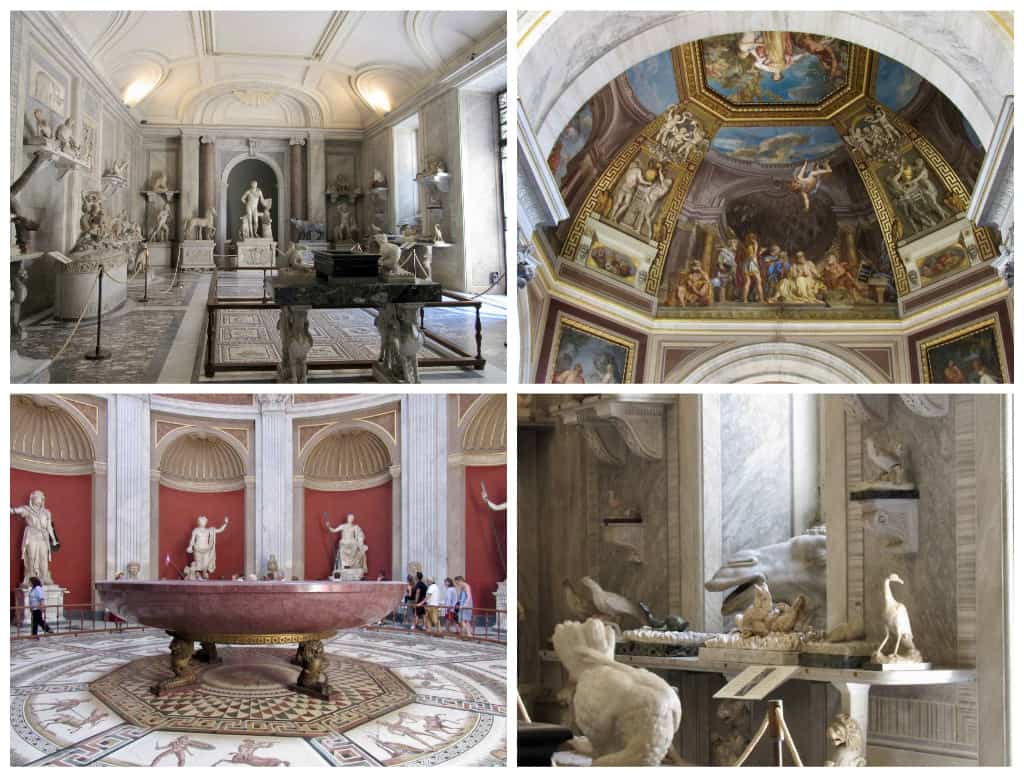 Gallery of Maps
One of my favorite parts was the Gallery of Maps. The work that was put into each map was mind boggling. Actually, I felt this way about everything I saw!
We did our best to find the town (Cassino) nearest to where Mum was born, and we found Monte Cassino!
Stanze di Raffaello
The Raphael rooms were another favorite, but honestly, it was so much to take in! How can someone create so many incredible artworks in one lifetime? And there weren't just paintings or frescoes on the walls, but the ceilings were stunning and so were the mosaic floors!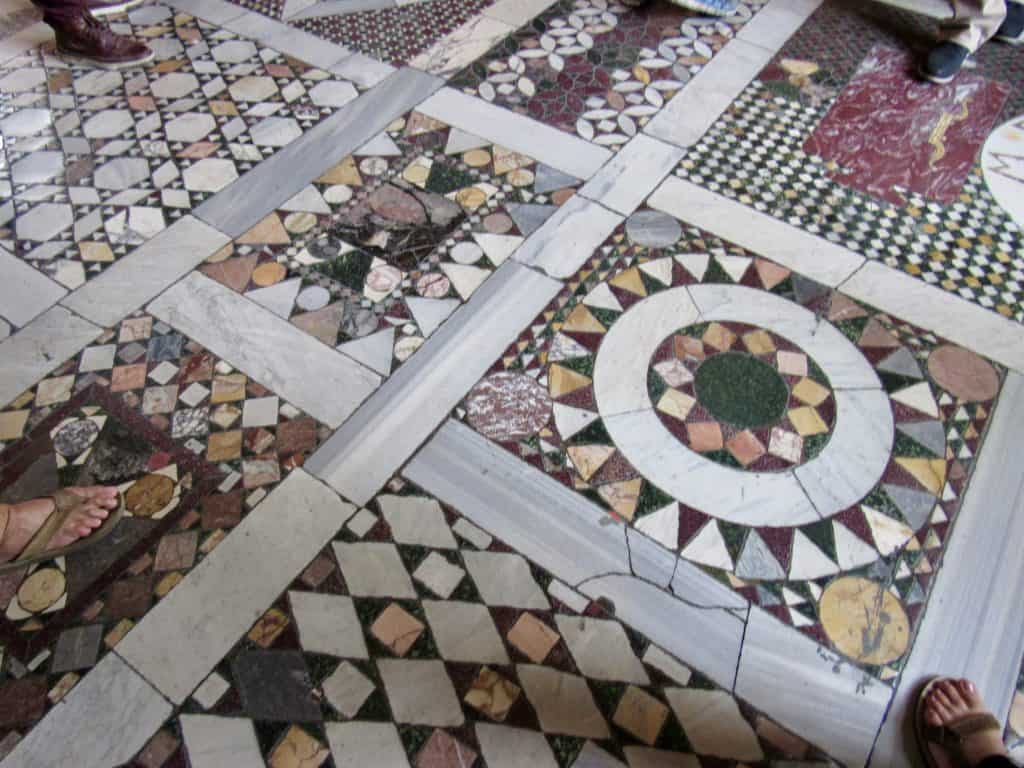 Carlotta was great about asking if we needed to sit or take a break. The School of Athens was one of the highlights in the Raphael rooms (Pope Julius II chose these to be his residence and other popes followed suit).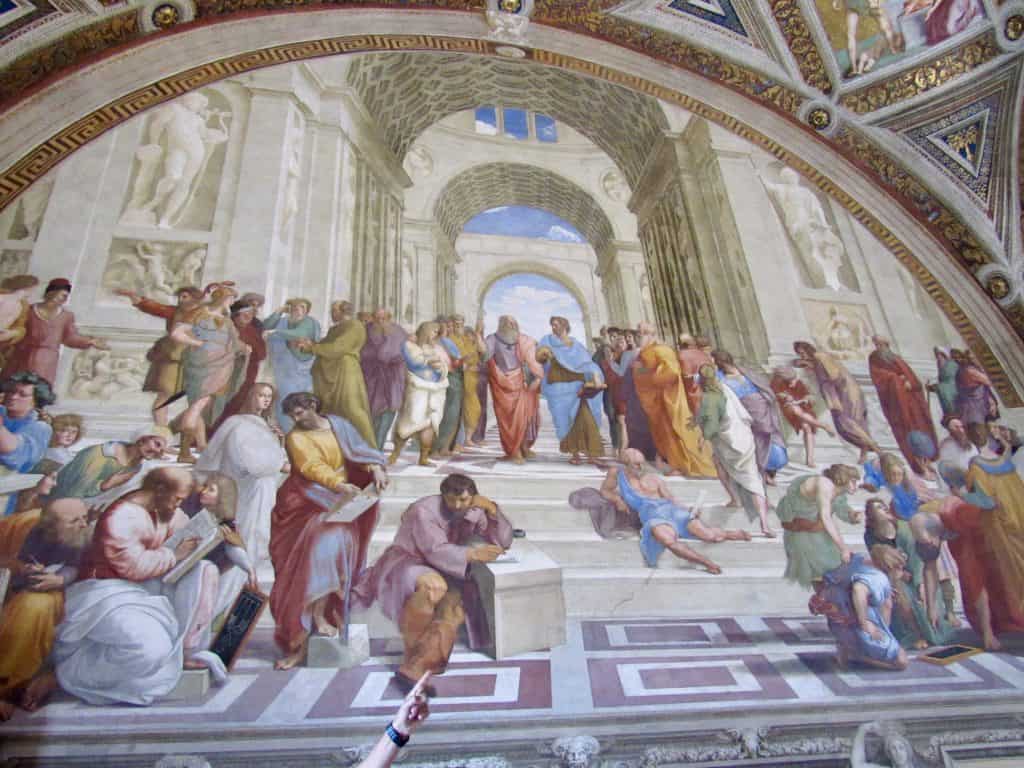 I have so many more photos, but suffice it to say, you could spend a month here and still not see everything there is to see! We continued on and saw so many more stupendous ceilings before reaching the most ceiling of all, inside the Sistine Chapel.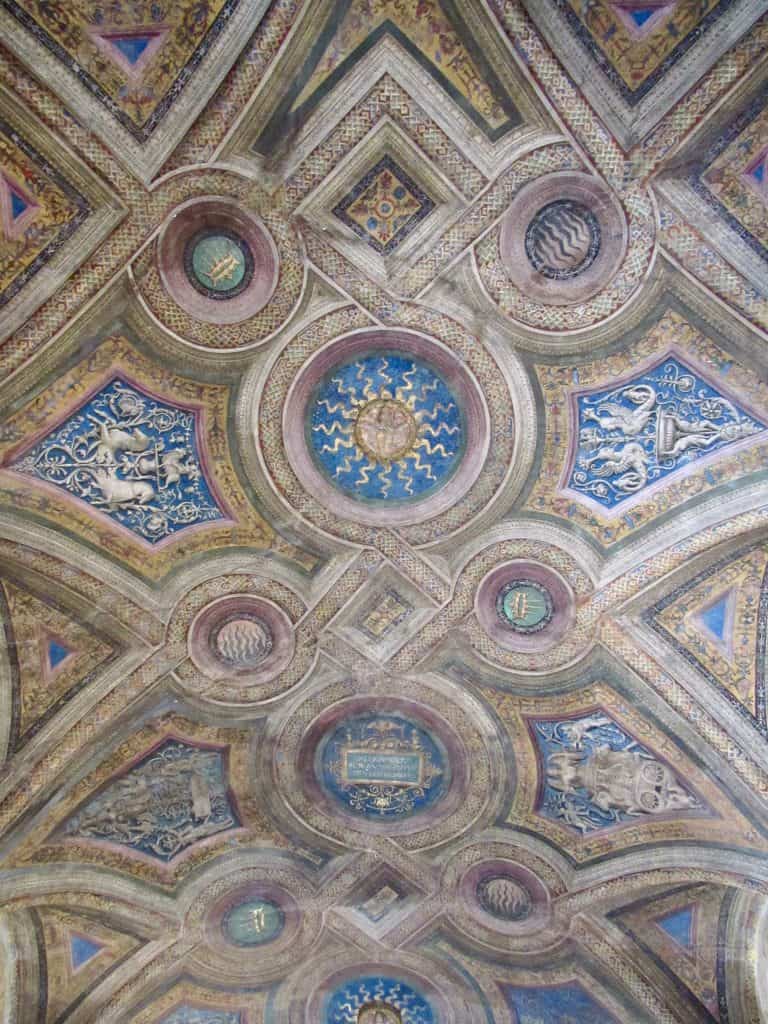 Here, Carlotta told us she'd wait for us on the other side and to take our time in the chapel. It was truly amazing, but difficult to really concentrate on the beauty because of what was going on in the chapel.
One thing I can suggest is to take the early morning tour with What a Life Tours because the Sistine Chapel was absolutely packed. We had to walk in one direction and the visitors (and guides) were so loud that all we kept hearing were announcements to keep quiet (since it is a church), and not to take photos.
Regardless of how many times the announcement was made, people spoke loudly and kept taking photos. One guide was practically yelling at her group and was so rude, that I asked her to be quiet. A member of her group backed her up and said, "She works here!"
The guide actually complained to a guard standing nearby, telling him that I told her to be quiet, to which he responded, "Ha ragione!" Meaning, "She's right!" She obviously wasn't very happy with his response, but I was. You can avoid this scenario by taking this tour.
St Peter's Basilica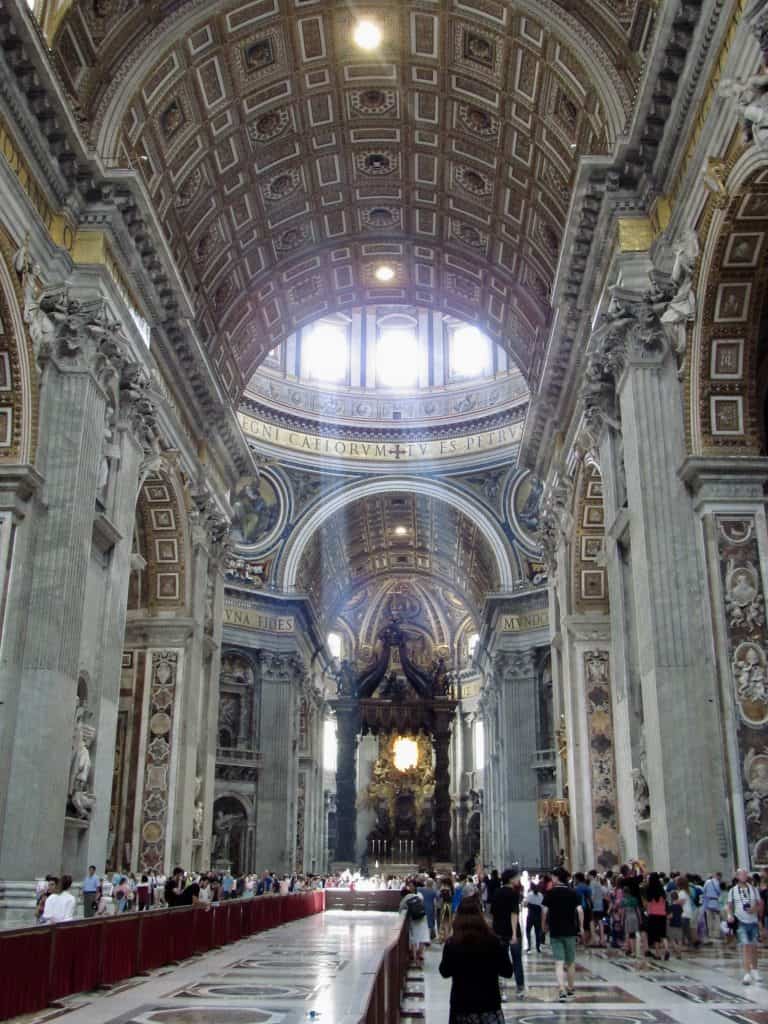 At the end of the Vatican Museums and Sistine Chapel tour, Carlotta took us inside the Basilica of St. Peter. Mum and I have visited many times, even walking up to the cupola in the past, but one can never tire of visiting.
La Pieta, Michelangelo's only signed sculpture.
It's clearly a place you need to spend some time. The detail in all the different parts of the building itself is incredible, and then there are the sculptures and paintings.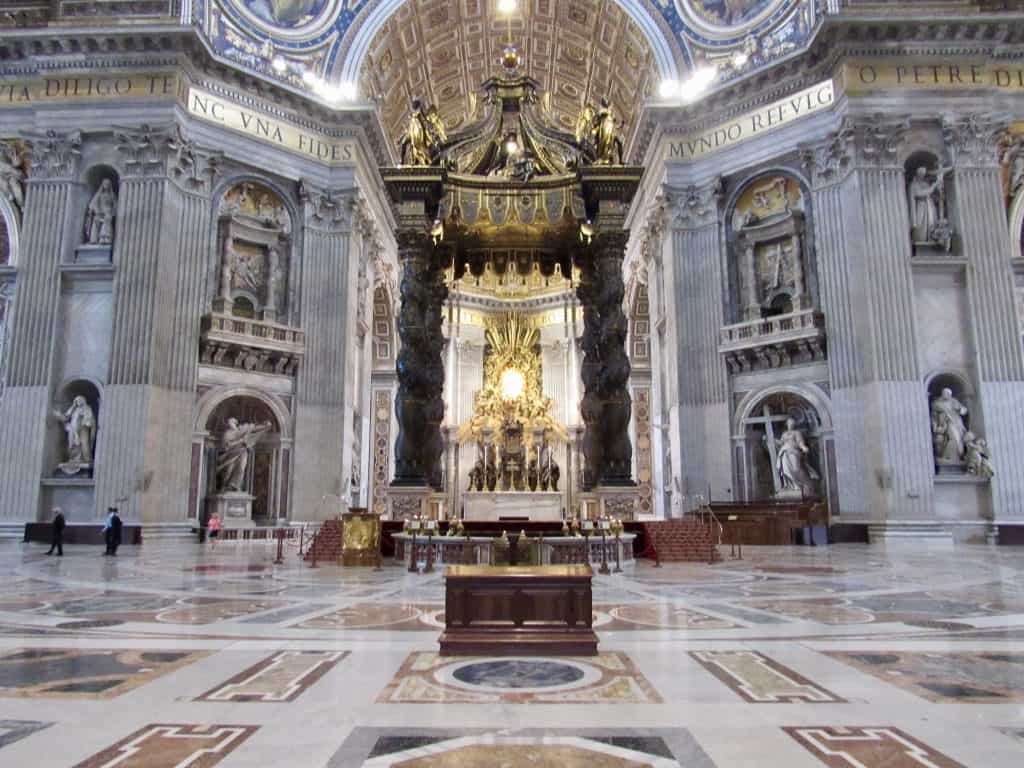 It was time to say goodbye to Carlotta. We thanked her profusely for wonderful guided tour and all the information she had given us. It was a fantastic afternoon, and I finally can say that I've seen the Sistine Chapel!
Thanks to all the wonderful people at What a Life Tours for making this possible. If you don't believe me, just check out all their great reviews on TripAdvisor (they're #1).
I hope that if you go to Rome, that you'll choose What a Life Tours! They have so many to choose from within Rome. However, they also offer day trips to Pompeii, the Amalfi Coast and Tuscany!
For more information, or to book a
What a Life Tours
for your next trip to Rome Click Here
You can watch my Instagram story from the tour HERE.
Just for fun, you can take a virtual tour of one of the Raffaele rooms, HERE.
✧
What a Life Tours review