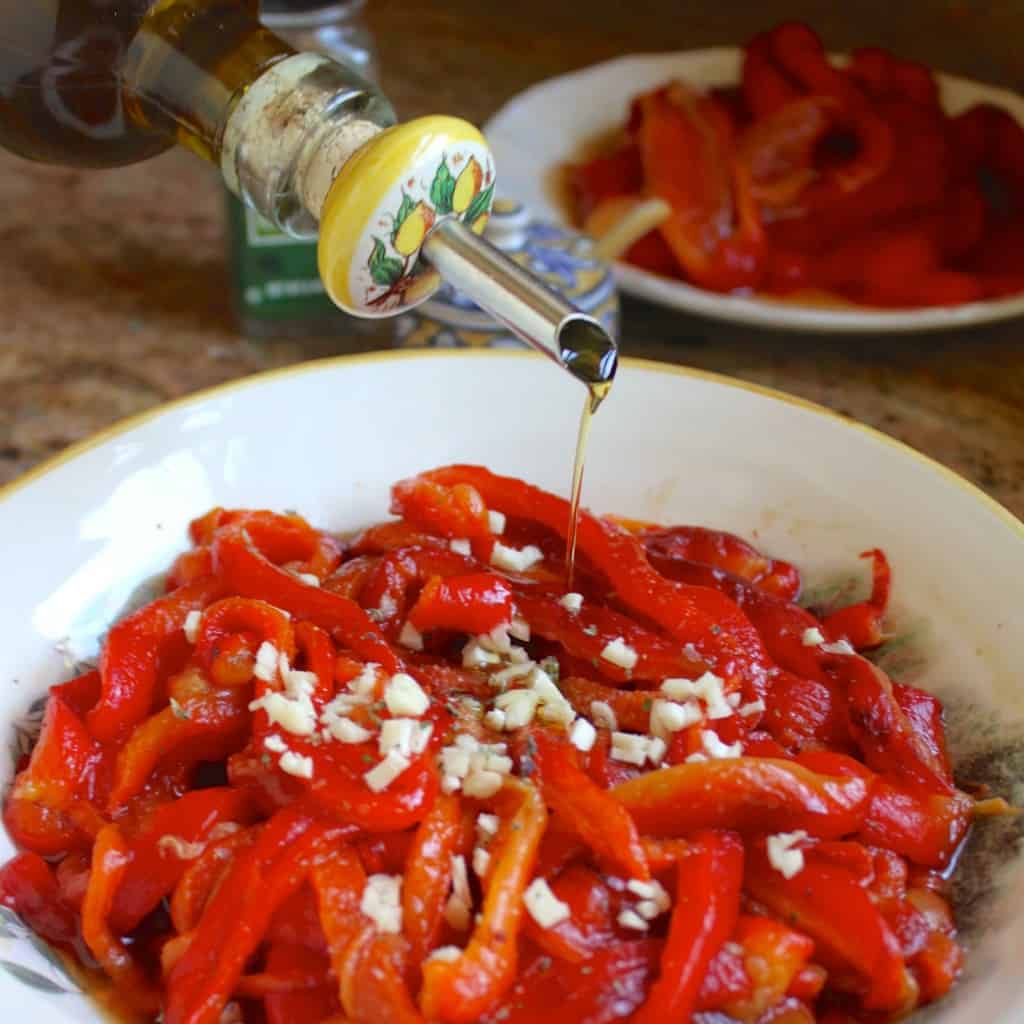 Roasted red peppers are one of those Italian foods that I grew up taking for granted.
My mother always grew her own peppers and one of our favorite ways to eat the red ones was (and still is) roasted, mixed with oil, garlic, salt and sometimes a little oregano. My mother was making some the other day and I caught her just as she was turning the peppers on the tray. I said, "Whoa! What are you doing? I can blog this!" My mother was not born to post recipes. Whenever she's helping me in the kitchen, she's always moving onto the next step before I've taken a picture; she just keeps forgetting.
Making roasted red peppers is a bit messy, but so simple, because the skins slip right off once they are charred. You can grill them on the barbecue in the summer, or under the broiler (grill) anytime. They can be used in potato salads, on pizza, or basically any way you like. I'll show you how to make the traditional antipasto the way my family makes it, and then you can just eat it with some bread, or top little toasts to make red pepper crostini. The flavor is fabulous!
Once you know how to roast red peppers, you can use them in so many ways!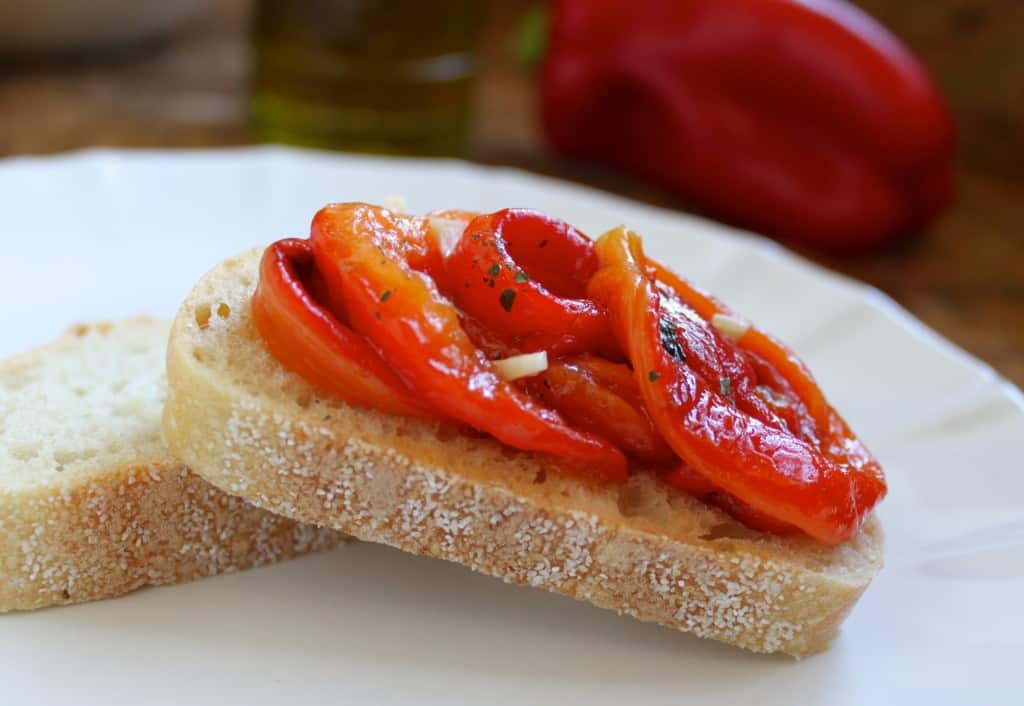 How to Roast Red Peppers
recipe by Christina Conte
BARBECUE METHOD: If you want to roast them on the barbecue, place them directly on the grill and turn as they become charred. Skip to the peeling instructions below.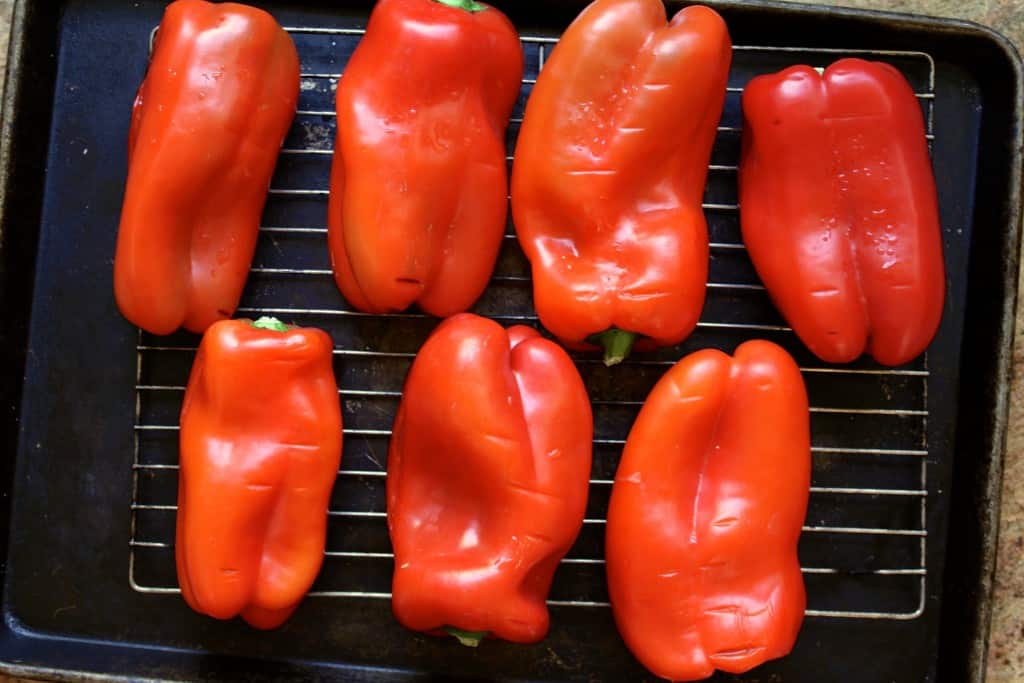 BROILER/GRILL METHOD: Turn on your broiler/grill and place the red peppers on a rack which is placed on a cookie sheet/baking tray; put the peppers on top and place under the broiler. Turn as they become charred on each side.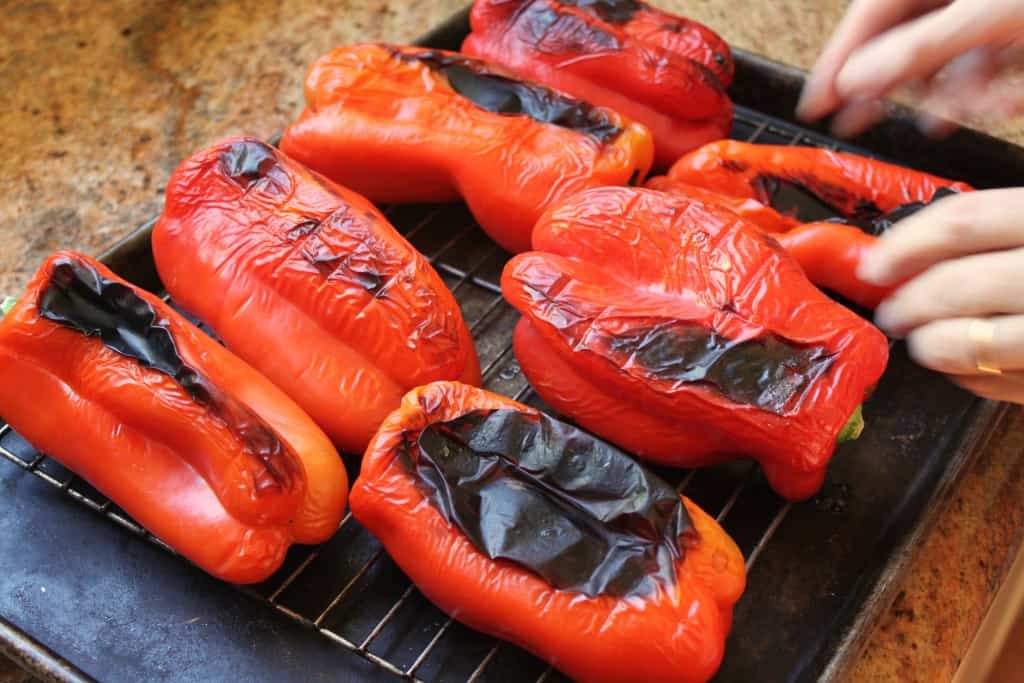 When they are done, they will look like this. Don't overcook them or the end result will be mushy peppers.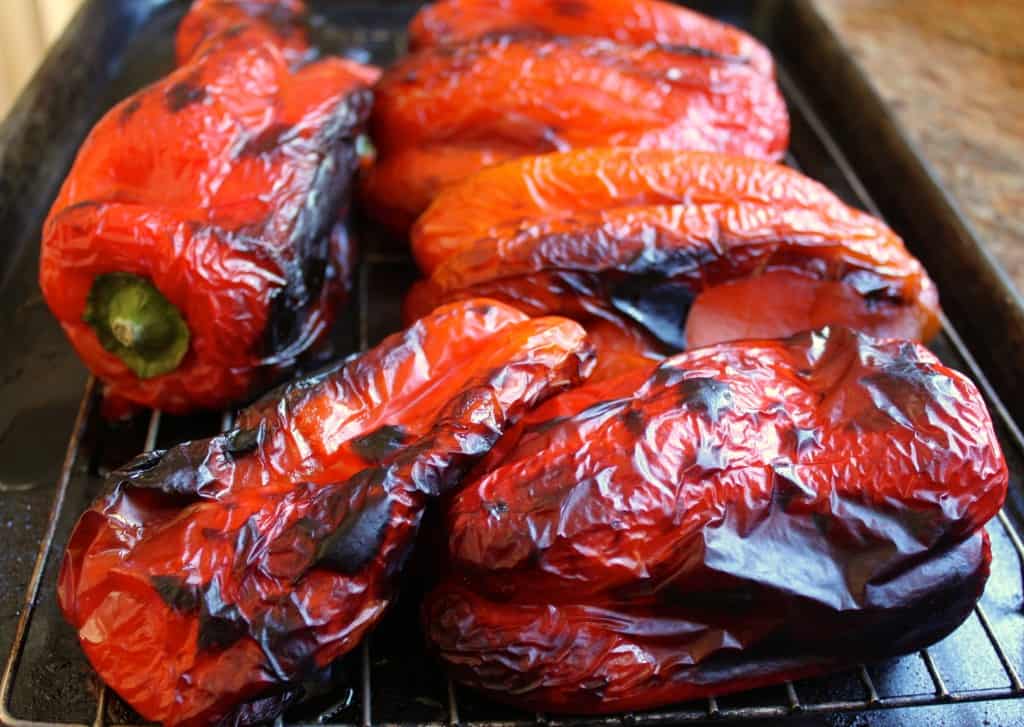 While they are still hot, take one pepper at a time and keeping it on a plate, peel off all the skin. It's very easy, as you can see.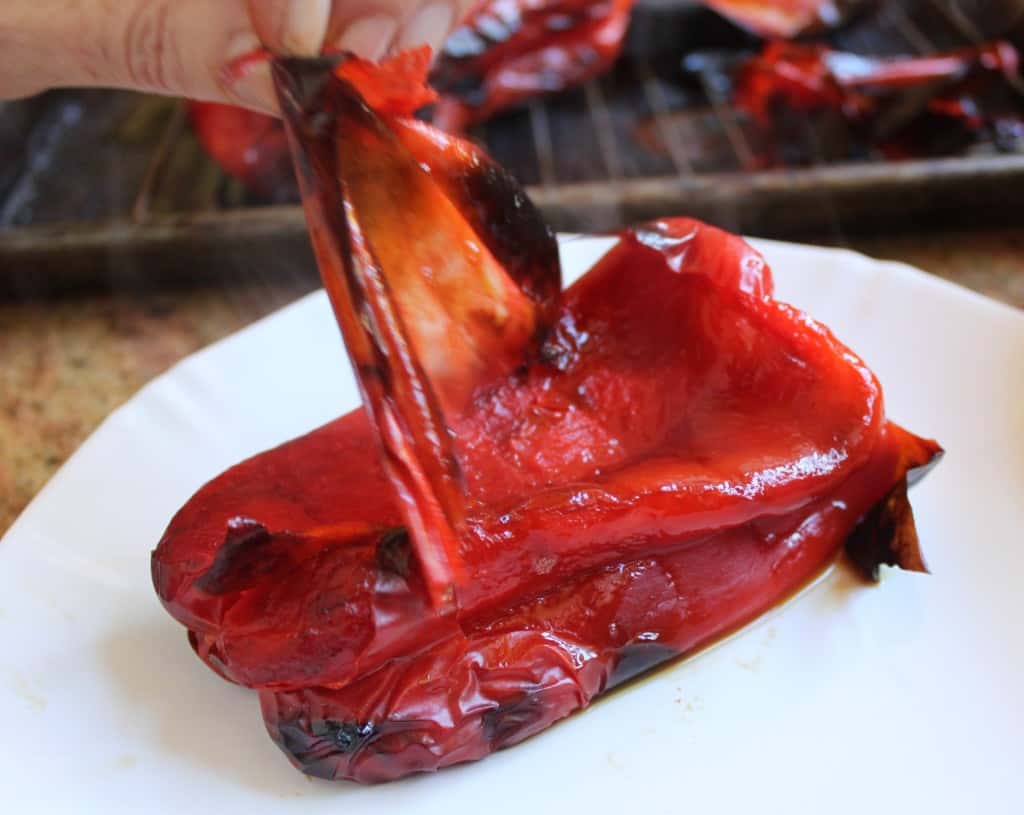 After all the peppers are peeled, it's time to remove the stem and deseed them. Just tear out the stem, open up the pepper with your fingers (this is the messy part) and pull out the seeds; easy-peasy! Now you know how to roast red peppers!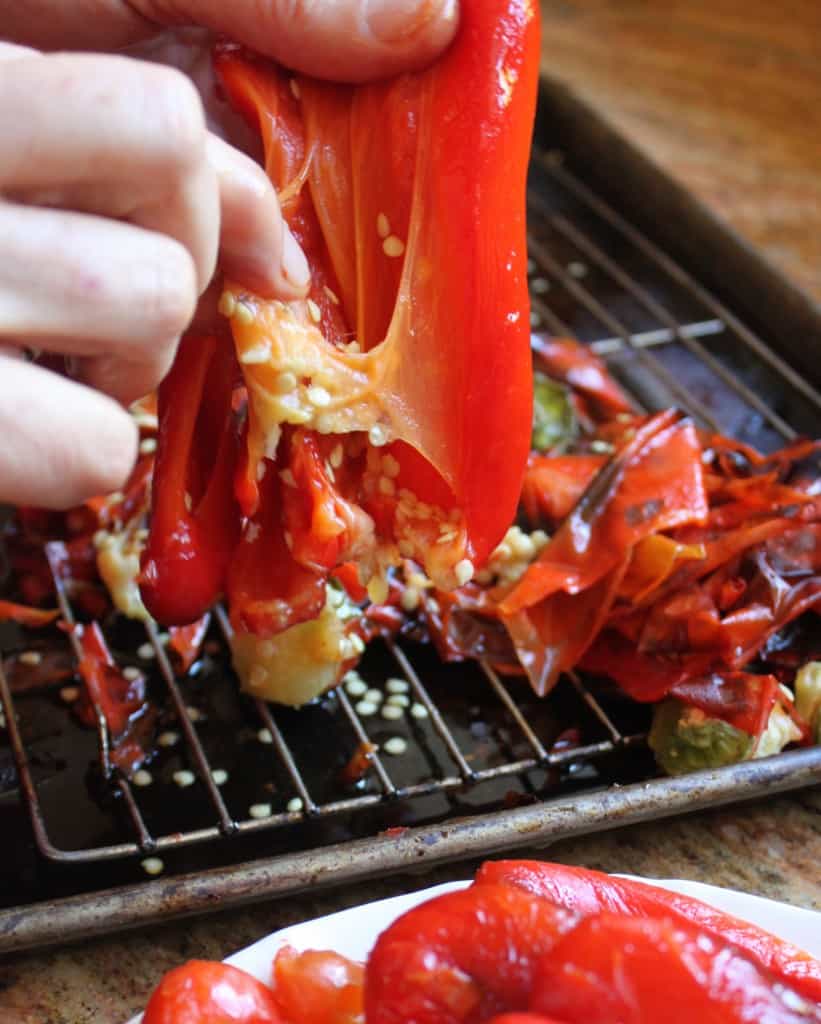 At this point, you can use the peppers as you wish, or even freeze them. For the antipasto peppers, follow the recipe below.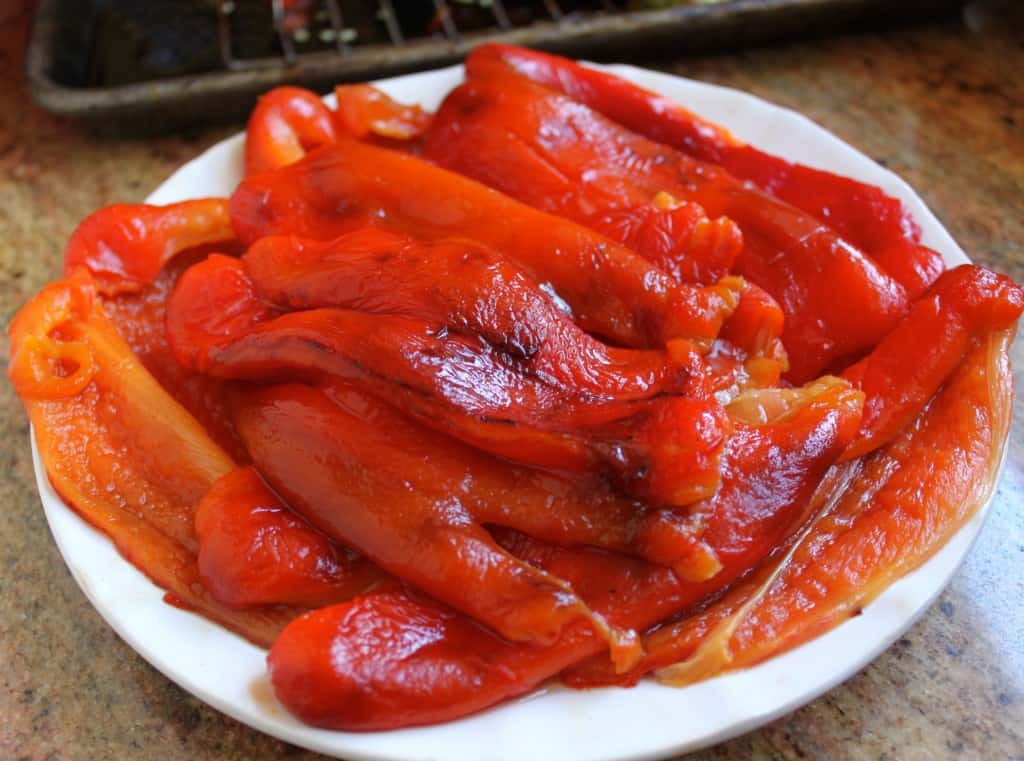 Italian Style Red Pepper Antipasto
Ingredients
2 or 3 roasted red peppers, peeled and deseeded
1 or 2 cloves fresh garlic, minced
2 or 3 tbsp good quality extra virgin olive oil
1/2 tsp or more sea salt or Kosher salt
one or two sprinkles of dried oregano (optional)
Tear the peppers into strips, and place in a bowl.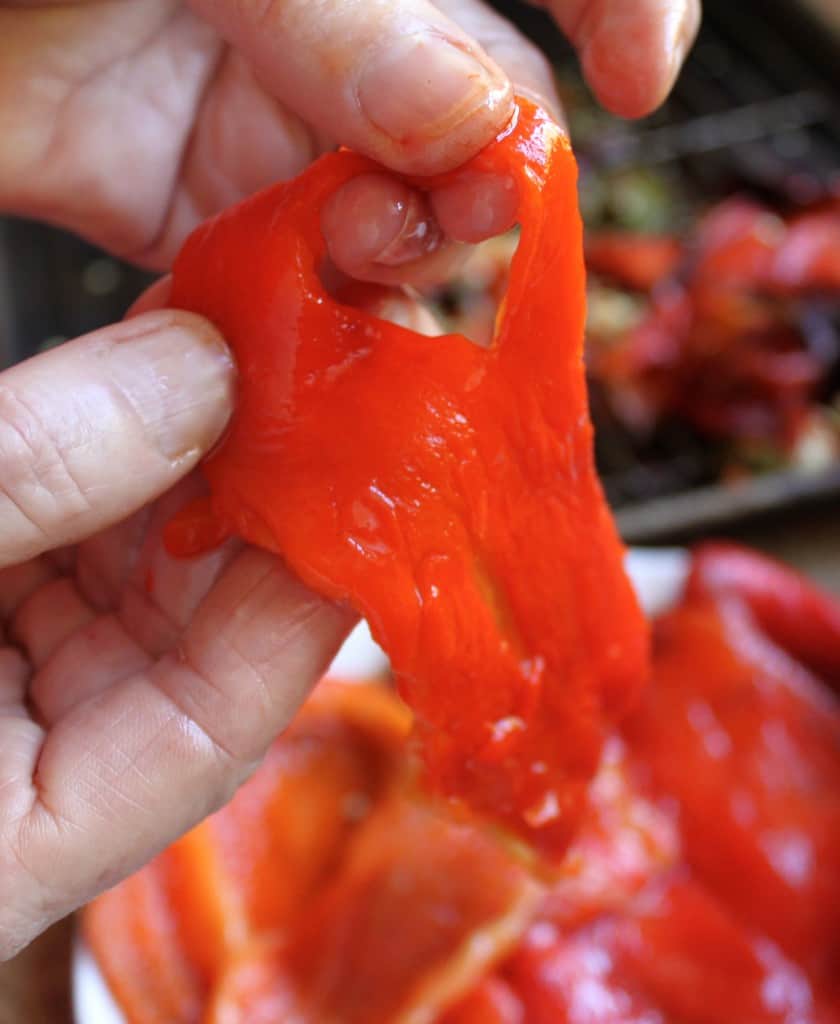 Add the garlic, extra virgin olive oil, salt and oregano, if using and mix well.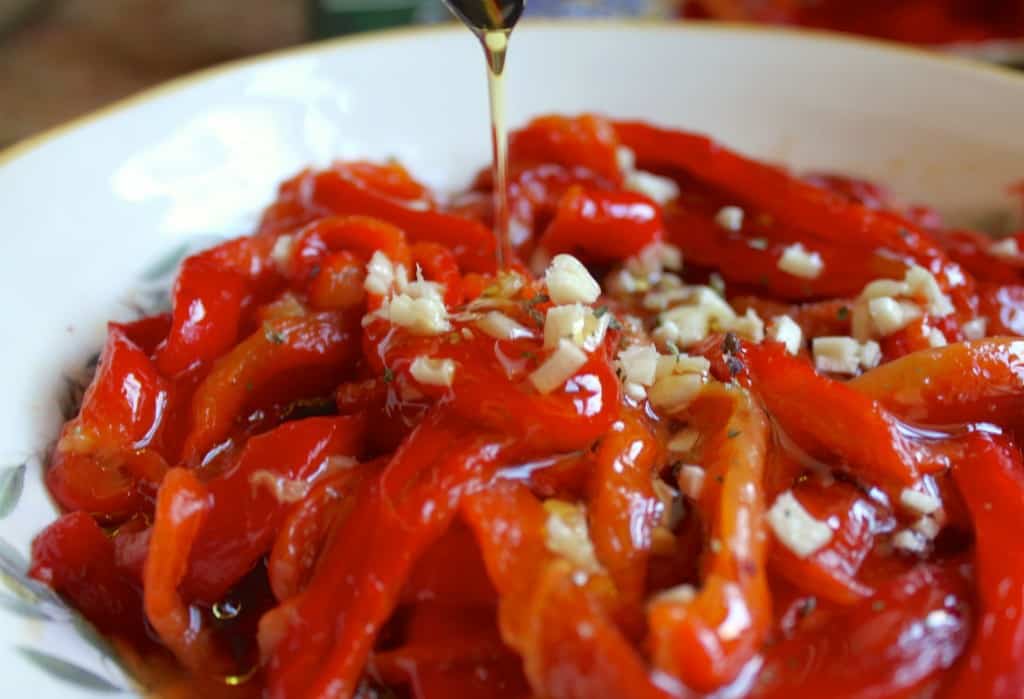 I'd recommend making this a few hours before you'd like to serve it so the flavors have time to develop. Use on an antipasto plate, as a side dish, on crostini, in a sandwich or however you choose, you won't be disappointed.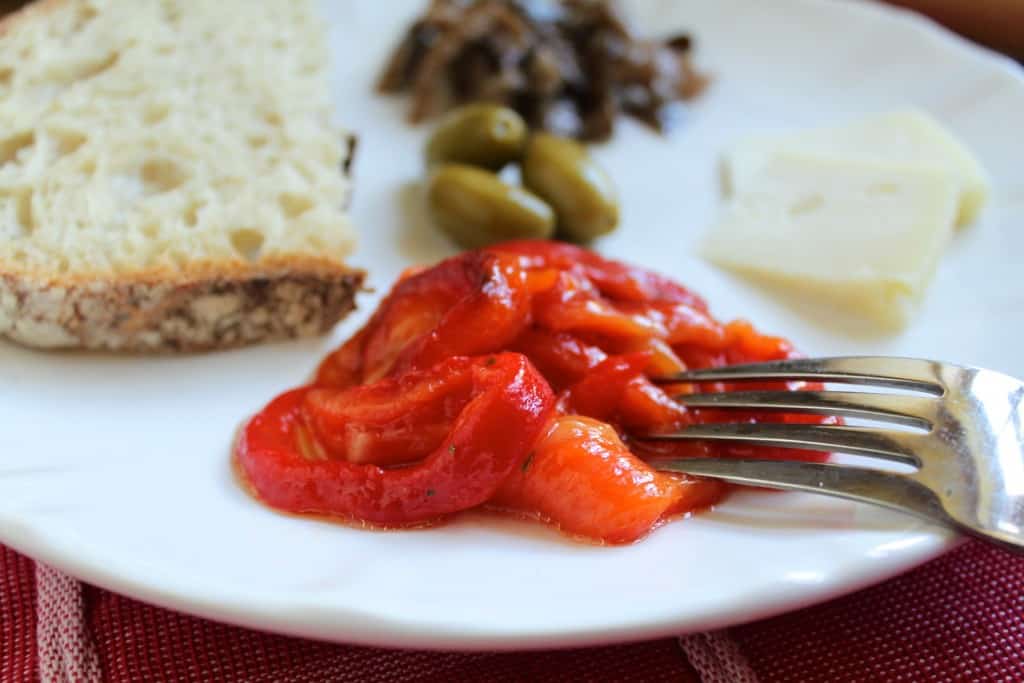 Keep any leftover pepper antipasto in the fridge for up to 3 or 4 days. Enjoy!
Don't miss another post! Sign up for my free recipe and travel subscription below.
(I promise not to sell or share your info, ever!)