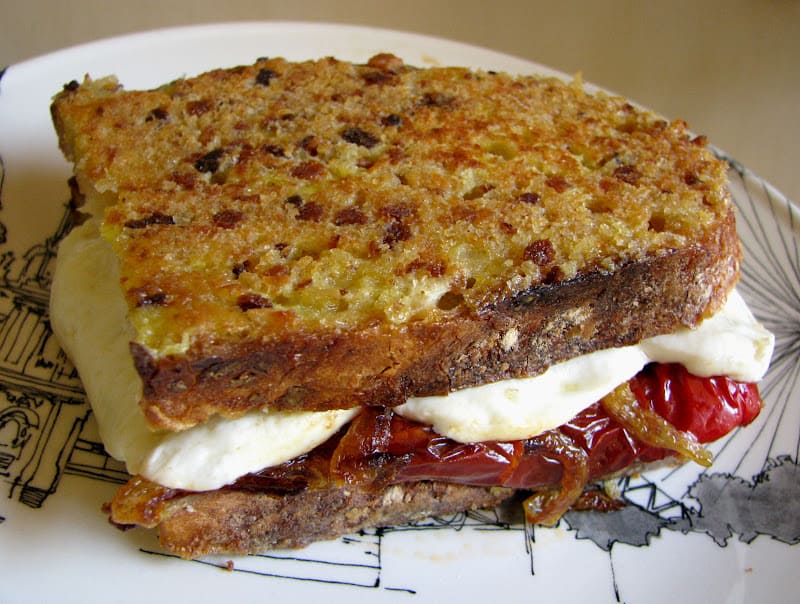 Today I want to show you two similar grilled cheese sandwiches, which are not your run of the mill cheese and bread slapped together and thrown in a pan with a little butter. These take a little preparation, but they will definitely make it worth your time! The first method is just the simplest, buttering the bread before putting in a nonstick pan. The second sandwich is filled with the same ingredients, but is dipped in beaten egg and breadcrumbs, to give it a crispy coating!
GRILLED MOZZARELLA & RED PEPPER SANDWICHES
Ingredients for one sandwich
2 slices of bread, preferably crusty, homemade
caramelized onion (optional)
slices of fried red pepper
slices of mozzarella cheese (regular or fresh)
butter
(if making with crispy coating, you'll need one beaten egg and dry breadcrumbs)
Place one slice of bread on a plate or board, then add some fried red peppers,
caramelized onion if using.
Next, add some slices of mozzarella cheese.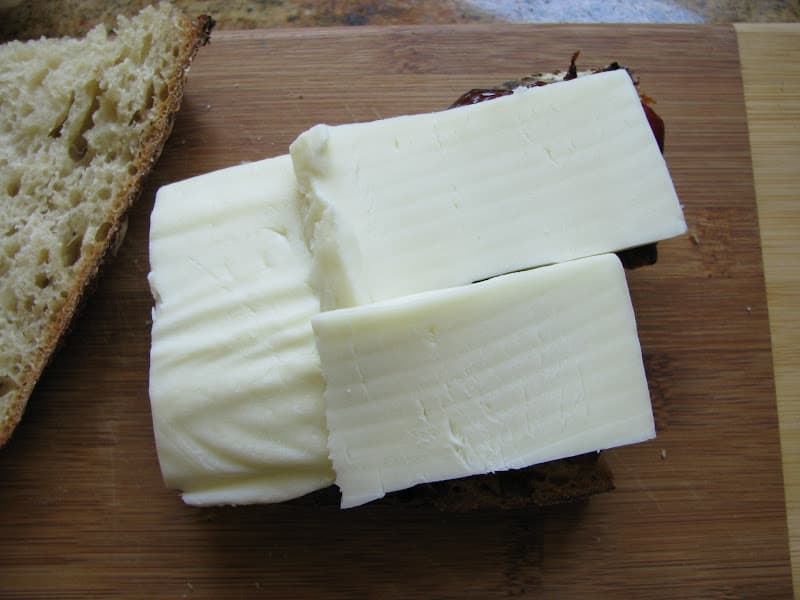 Place the other slice of buttered bread on top.
Place, buttered side down on a nonstick pan or griddle, and butter the other side as it cooks. When golden brown underneath, carefully turn the sandwich over and continue cooking until brown on both sides.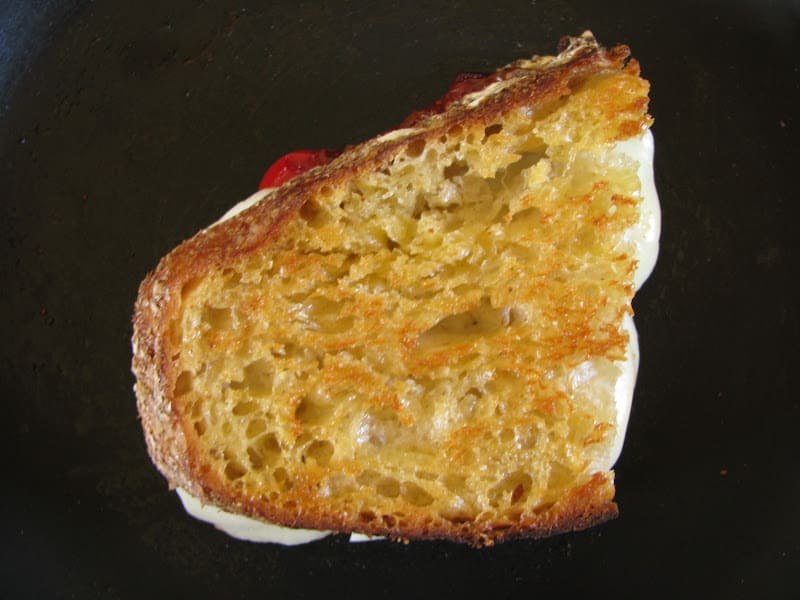 Serve hot!
To make this sandwich EXTRA special, do the following: After assembling the sandwich without buttering the bread, dip the bread in a beaten egg…
then, in breadcrumbs.
Melt some butter in a non stick frying pan, when hot, add the sandwich.
Cook until golden brown on both sides and serve hot!
DELICIOUS!!